Happy Weekend lovelies – are you feeling those Autumnal vibes yet?  I know that Summer hasn't officially changed hands with The Fall just yet but the first few days of September always feel like they are ushering in the start of the new season.
These gorgeous images were created by a team led by Kate Cullen, who is not only creator of the most exquisite hand-dyed silk ribbons, but creative director and founder of the Fine Art Wedding Boutique. They celebrate Autumn – my favourite time of the year by far -in all it's gloriousness.
Film by Baxter & Ted
"I encourage every bride to be to really look outside of weddings to identify their look and style. Start with what you love and inspires you; for me, that has always been my family home, the veg patch and orchard – the fruit trees in autumn (and the blossom in Spring)."
Photography by Bowtie & Belle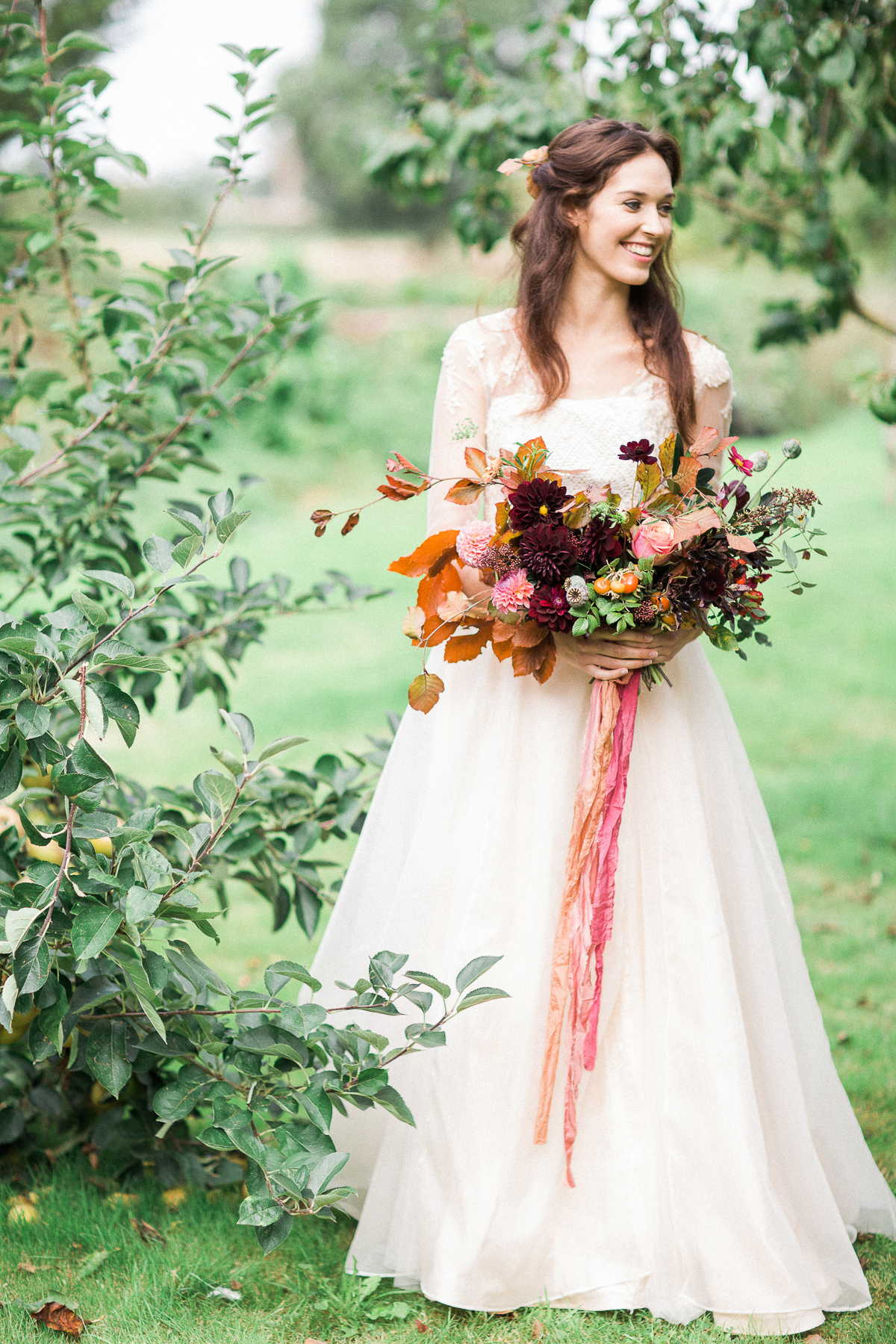 "I adore the changing seasons and always find it the perfect starting point for colour palettes and textures. From the patina of a glossy conker, to the soft skin of quinces and the rich hues of autumn berries."
"Natural colours and patterns always lend an unforced touch to any wedding design and can stop a look being too structured – the mixing of earthy tones will always have more depth and hold the eye than an overly carefully chosen palette of two or three shades."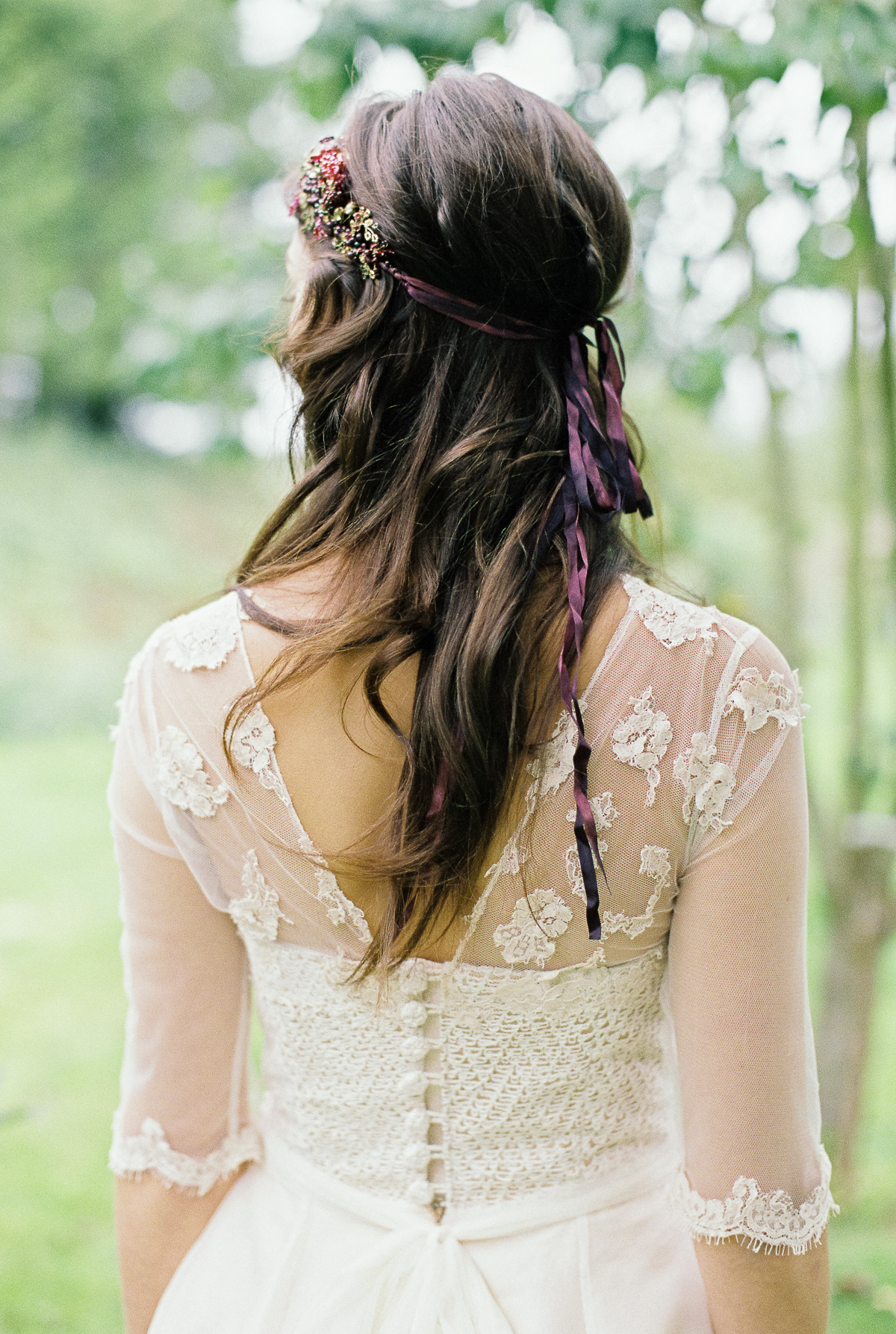 "For this look we wanted to capture a country feel with a timelessness that only nature can provide. From the bronzed foliage mixed with seasonal fruits and blooms, to the hand turned wooden utensils and handmade papers, hand dyed fabrics and orchard setting. Everything from nature."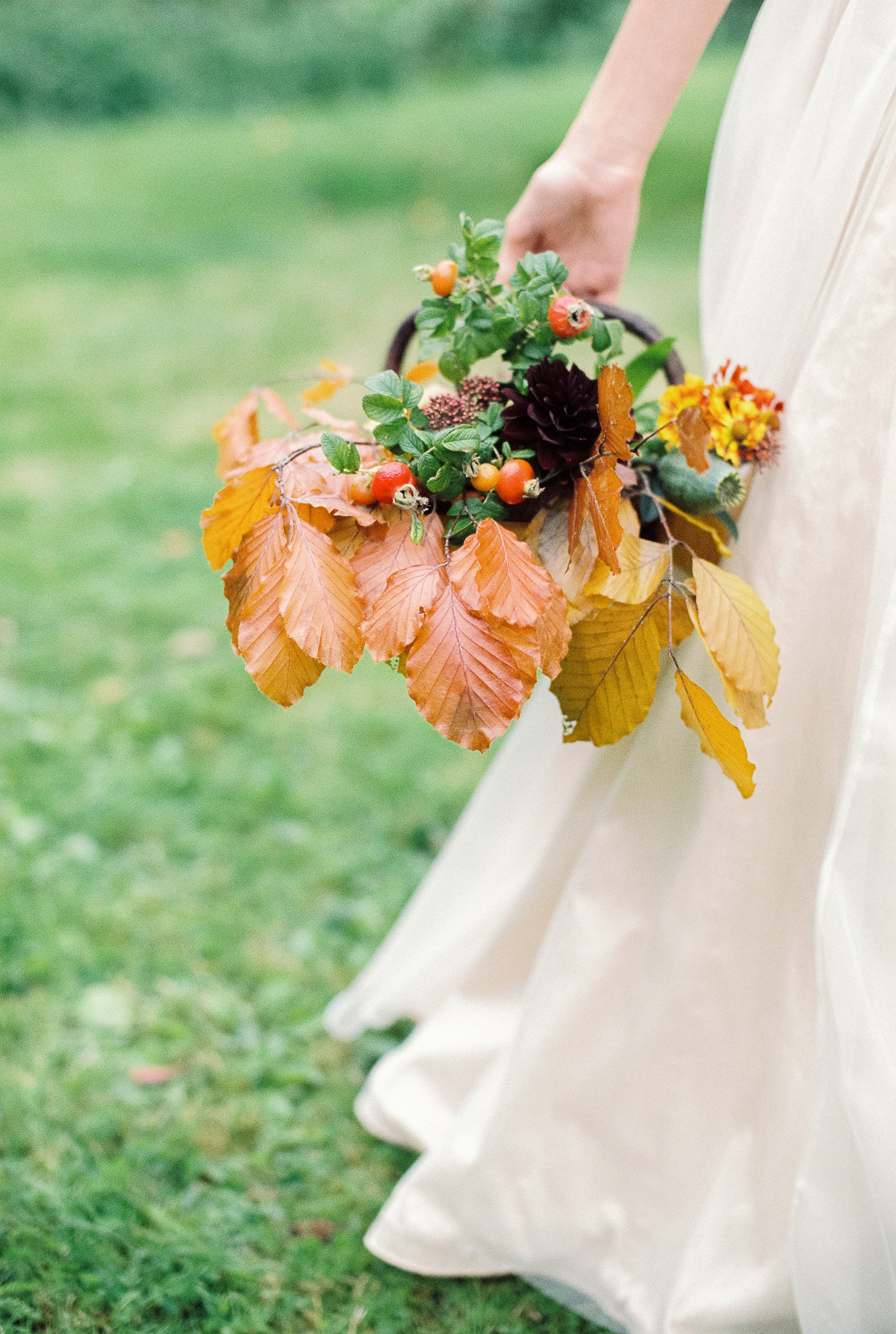 Those of you planing an Autumn wedding may wish to explore our archive of real Autumn wedding features – simply click here – we'd love to know if you find a favourite.
It's so lovely to see the designs of our Little Book For Brides member, Sarah Willard Couture, featured in this shoot. Sarah has her own small andMidlands based Sarah creates bespoke dresses for br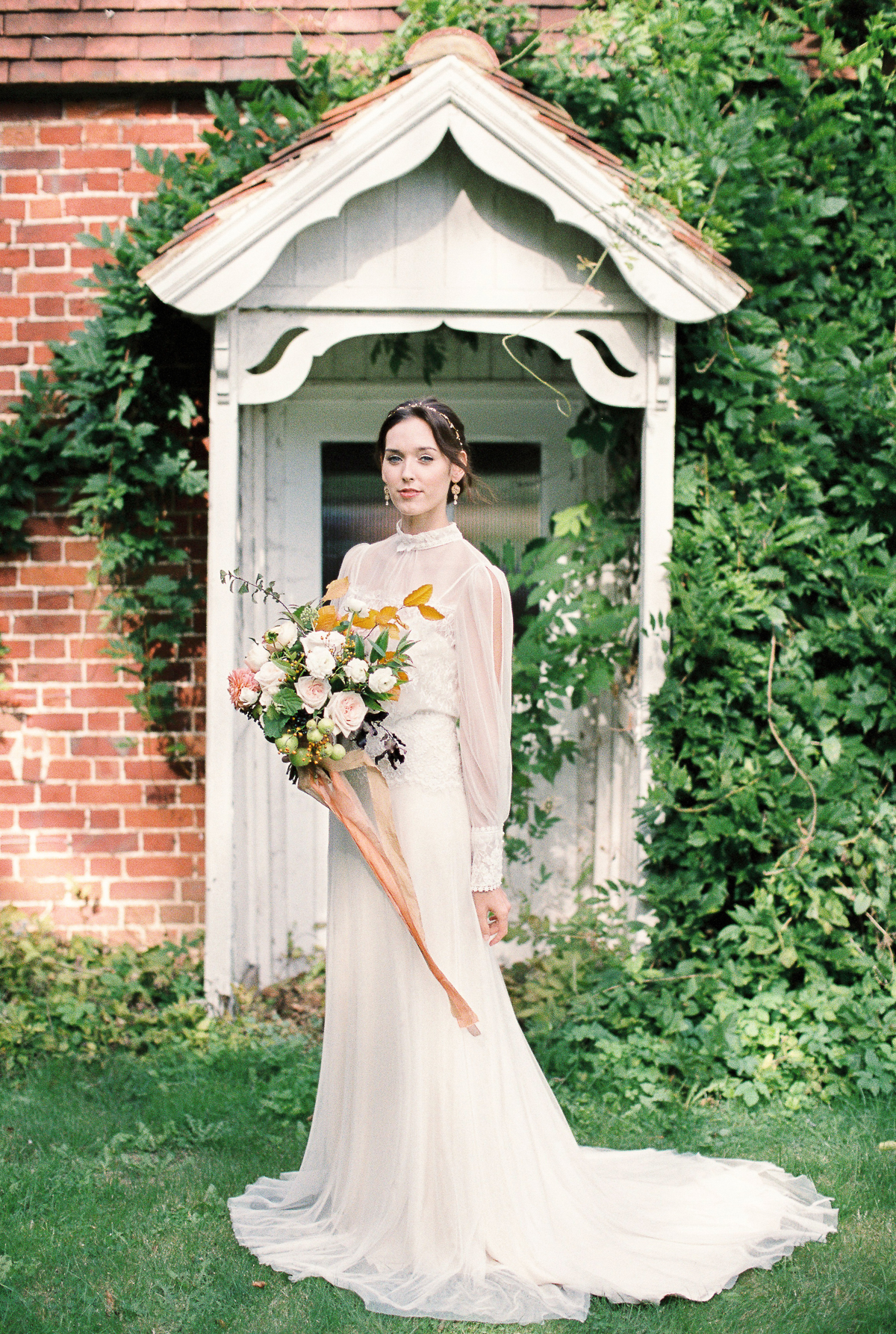 Our love and thanks to the immensely talented team of suppliers listed below – please take time to get to know them and consider making an enquiry if you are in the middle of planning  your own beautiful wedding.
Love Annabel x