OK, stop what you're doing right now because it's time to think about your wedding gift list and frankly, I can't think of a better thing to do right now!
As always, it's a huge pleasure to welcome Ali Beaven, founder of the incredible wedding gift list company Prezola to Love My Dress and today, we're talking about those gift list favourites, electrical treats and essentials.
So, as I'm sure you know, all of us at Love My Dress adore Prezola. Their range of gifts, service and all round brilliance makes them second to none in the wedding gift list world and we know that you all, our lovely readers, think they're ace too.
Electrical items always feature highly on wedding gifts lists and whether you're choosing to upgrade items or opting for a few luxuries, there's sure to be electricals on your list.
Here's Ali with her guide to the best electrical gifts around plus some excellent advice if you're just starting to think about your list.
Tell us a little bit more about the range of electricals that Prezola offer?
"We offer pretty much everything a couple would need for the newlywed home. There's a huge range of irons, vacuum cleaners, toasters, kettles along with fun technology like sound systems, tablets, coffee machines and even drones! All of our electricals include vast price ranges from affordable must-haves to luxury treats so there's something for every budget."
Why do you think so many couples include electrical on their gift lists?
"It's an essential item that can be seen as a traditional gift (such as a kettle or toaster) and it means that couples can create a new matching set for a shiny new beginning. Couples love to receive these presents and guests love to give them. Alternatively, some of the electricals are seen as a luxury that the couple wouldn't normally buy themselves, so it's seen as a treat."
What are the most popular 'essential' items?
"Of course the KitchenAid stand mixer is a crowd favourite on gift lists plus a lot of couples take advantage of using their list to upgrade electricals. Another good example is adding a new Dyson vacuum cleaner to upgrade for a newlywed home. Slow cookers, blenders and toasters are popular too." 

And luxury items? What do couples love to treat themselves to?
"A fancy sound system that couples wouldn't be able to afford otherwise such as Sonos is a great treat that will be used on numerous occasions like entertaining friends, having a Sunday baking session or relaxing in the bath. Another is a deluxe coffee machines for making mornings so much for enjoyable – there's a great range of espresso machines that are exactly what coffee shops use."
What are your top picks of the best new additions to the Prezola catalogue?
"We've just added Kitvision action cameras as an affordable option to GoPros along with plenty of toys such as drones, hoverboards, game consoles like Xbox and Nintendo Switch, plus there's a huge range of vinyl players from Crosley and GPO Retro in a range of colours, complete with accessories too."
Can you explain how the 'funds' work for those larger, more expensive electrical items?
"If there's an expensive item that you want to save up towards (for example a large American-style double door refrigerator), you can add various cash contribution funds to your wedding gift list in any amount such as £50, £100 or £500 and you can ask for multiple amounts too. So rather than one guest spending £2,000 on a gift, you can ask 4 guests to spend £500, for example. Couples receive 100% of the money straight into their bank account to spend however they like."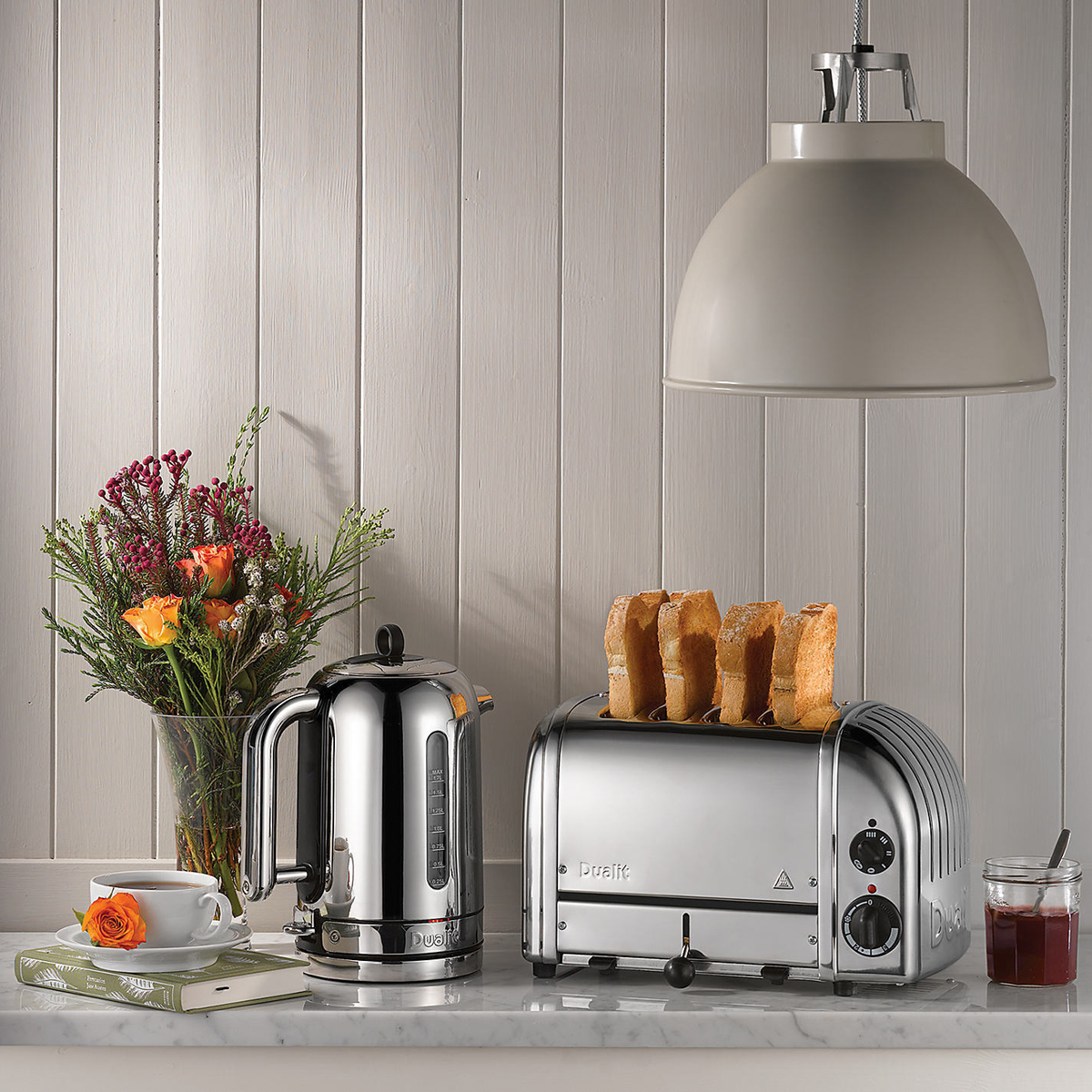 Fantasy gift time! You can choose five electricals – what would you go for and why?
As always, thank you SO much Ali – I'm now off to daydream about that copper KitchenAid mixer!
If you'd like to find out more about the fantastic electrical items in Prezola's collection, browse the entire catalogue or set up your own gift list, just visit their wonderful website.
Love,
Tamryn x