Happy Tuesday lovelies! I trust your week's going well so far? Today's elopement was executed beautifully by our 1950s era-loving couple, and as a prequel to a beach wedding in Zanzibar, kicked off the start of what I'm sure will be a wonderful marriage between the two. So let's get to it and meet them, shall we?
Clinical psychologist Anneka and product officer Kuba were wed on a chilly 9th February 2018 in the Rosetti Room at the Chelsea Old Town Hall Office in London, followed by a leisurely lunch at 5-star restaurant The Ritz.  As a lover of the 1950s and it's fashion, the bride opted for a beautifully retro short 50s inspired dress for her special day, made bespoke for her by West London based designer Kate Edmondson at Kate Edmondson Bridal.
"I wanted a short, classic dress; something very different to the backless floor length silk dress that I was going to wear for our beach wedding. After sharing my ideas with Kate, she came up with this chic design in a beautiful ivory dupion silk."
Photography by Hannah Larkin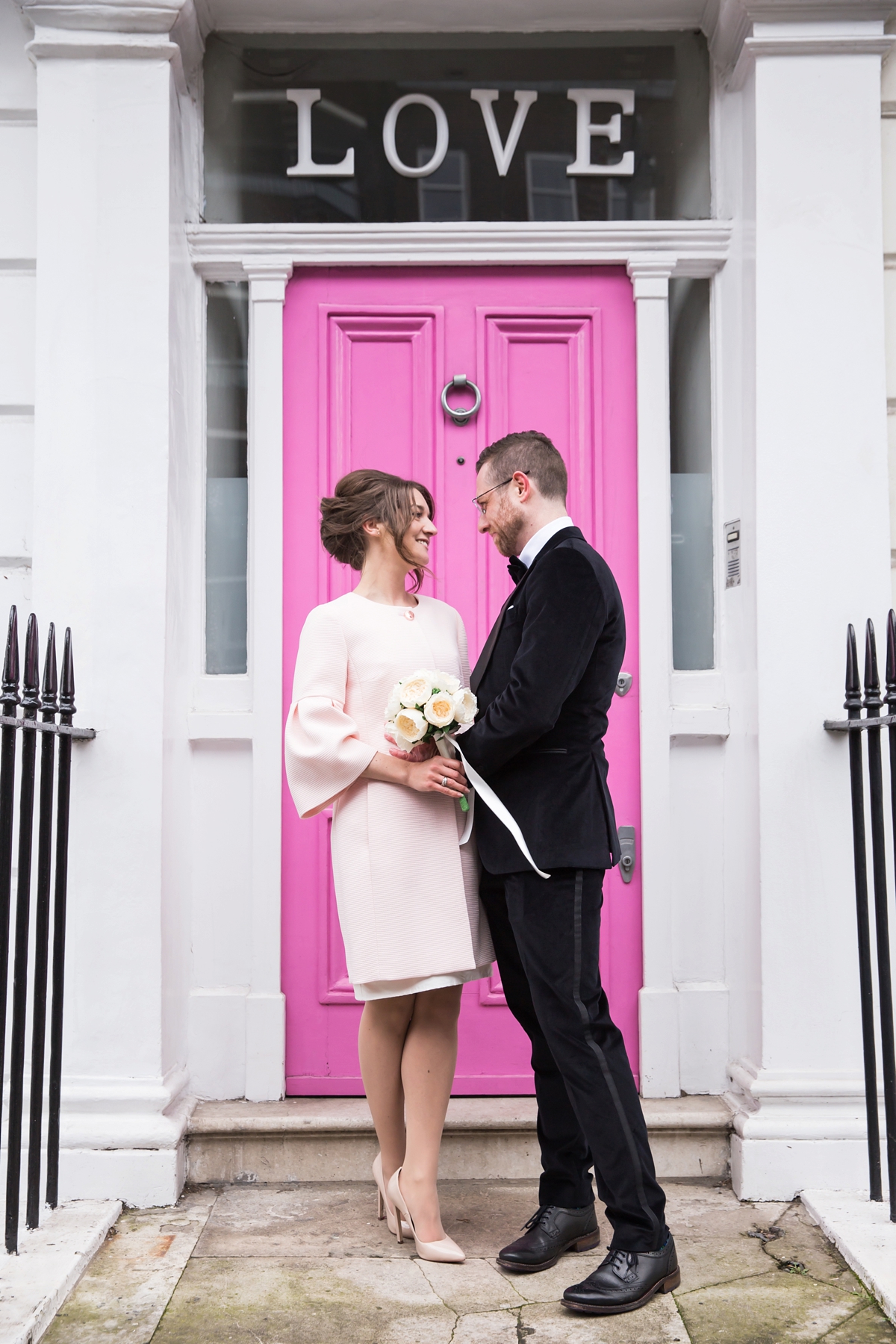 "Although we didn't necessarily aim for a specific theme, we did want something completely different to the beach wedding in Zanzibar that was to come a few days later. Our choice of clothes and the location for the day (outside our home in West London, the Old Chelsea Town Hall and The Ritz) all seemed to naturally come together from what we love most. We are both drawn to classic designs and have always had a thing for 50s glamour and the music from that era. We are also great food lovers and are proud to call London our home. We also had the wonderful contrast of the weather between our two ceremonies, from a crisp winter's morning, to the tropical heart of Zanzibar."
"I wore Jo Malone Mimosa and Cardamom perfume as my scent on the day as it's one of my all-time favourite smells. I just love the warmth and depth of this perfume. It was also originally a gift from my parents, so it meant a lot to me to wear this scent on the day."
To polish off her perfectly vintage bridal look, Anneka chose a twisted chignon up-do, styled by hair stylist April Taylor, and perfected the natural make up look herself. Her ivory birdcage wedding veil was sourced from VeilCre8tions on Etsy and her simple nude court heels from Boohoo.
After the couple met as students whilst studying at York University over a decade ago, Kuba then proposed whilst on holiday in Santorini in May 2016. The pair then gave themselves 21 months between engagement and getting married to plan their two wedding days.
"We met whilst living in halls at James College and have been happily together ever since. Kuba proposed in Santorini by a private poolside overlooking the island's beautiful volcanic caldera. How he managed to keep the ring and the proposal a secret, I'll never know! We certainly didn't rush into getting engaged and took the same rather leisurely approach to planing the wedding. I'm so glad we took our time though, I think this really helped to take any stress out of the planning and allowed time for our ideas to gradually come together."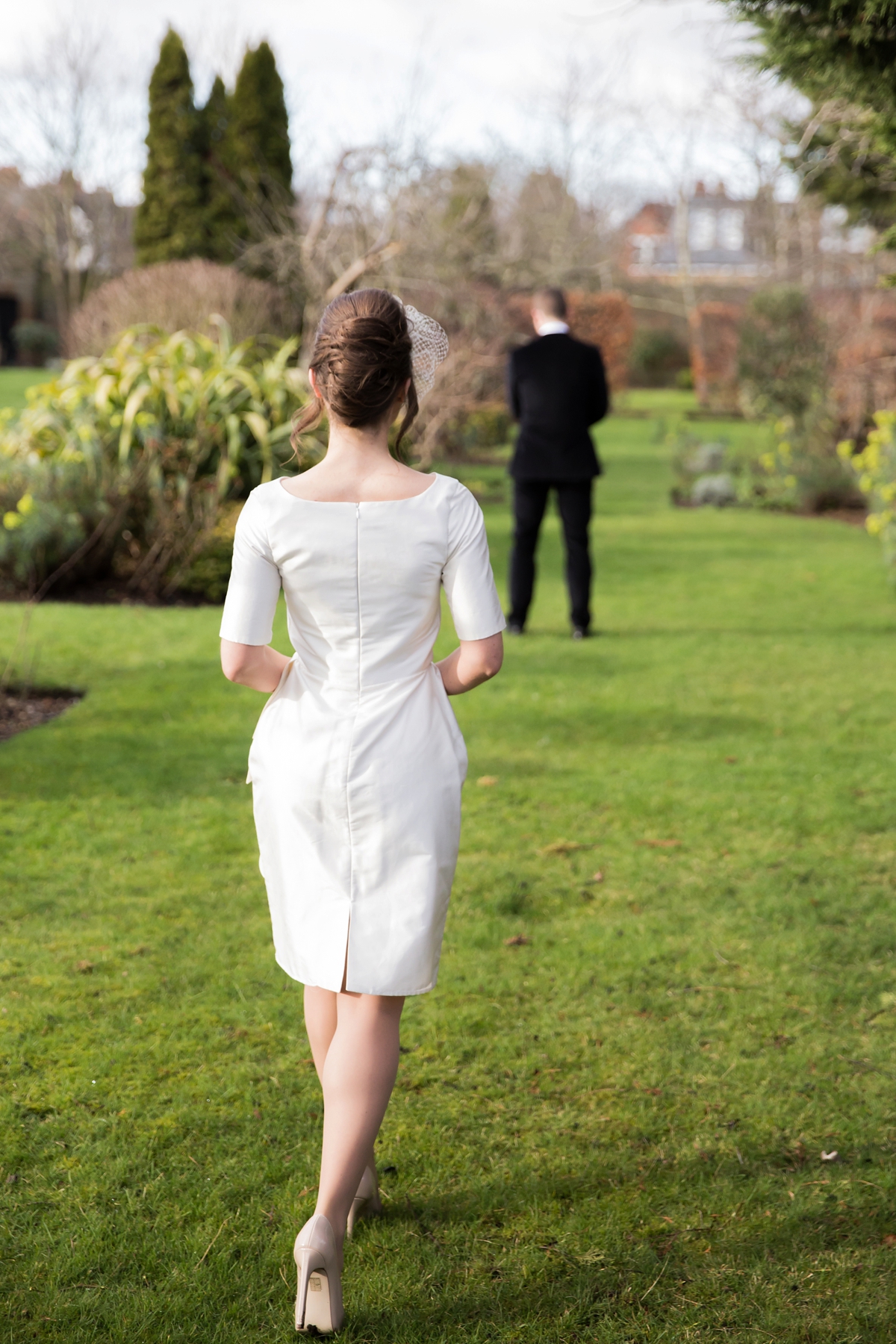 "We had had a family beach wedding celebration planned in for quite some time already, to take place on Zanzibar Island, sparked through family connections to the island. However it emerged that arranging marriage certificates in Tanzania would be a logistical and notary challenge, so we decided to have some fun with the process of registering our marriage here in the UK beforehand."
"We initially hadn't given the day much thought, but then we fell in love with the idea of getting all dressed up and making the day just for us."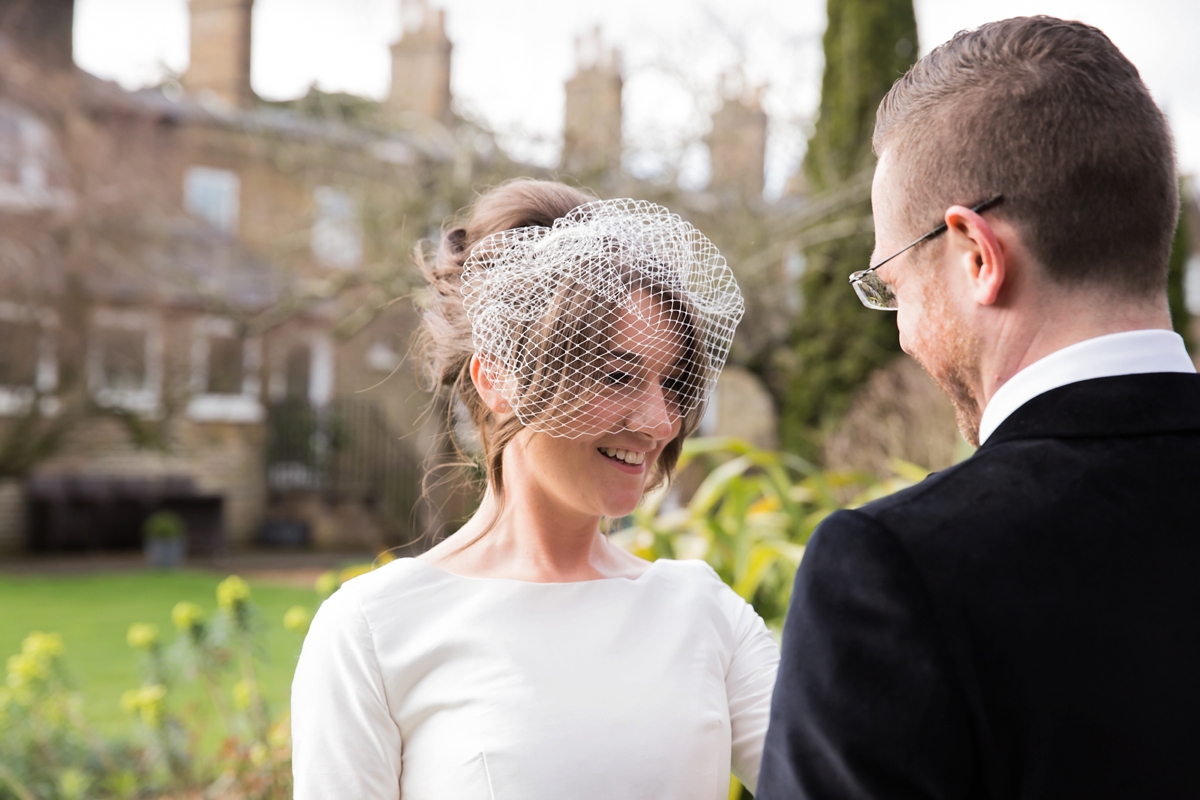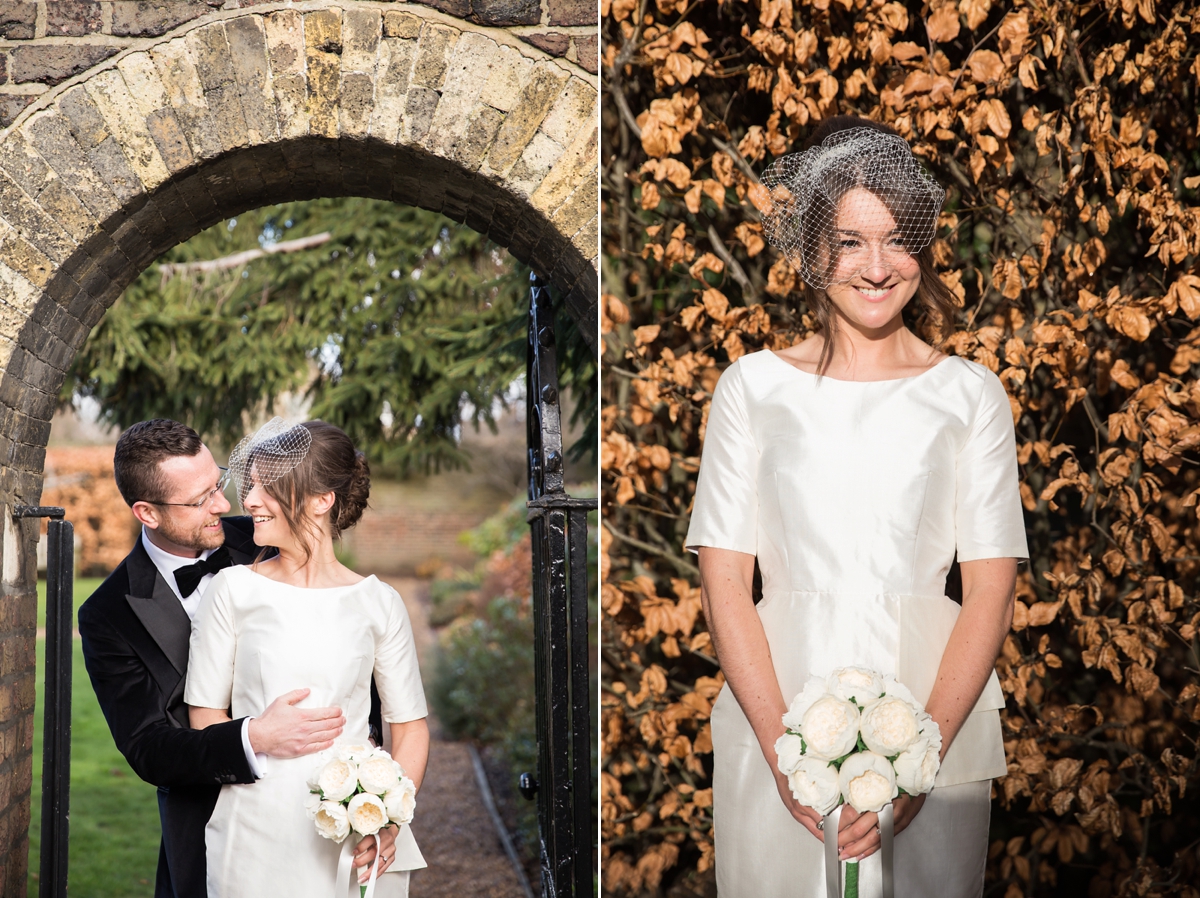 [JP-VIDEO]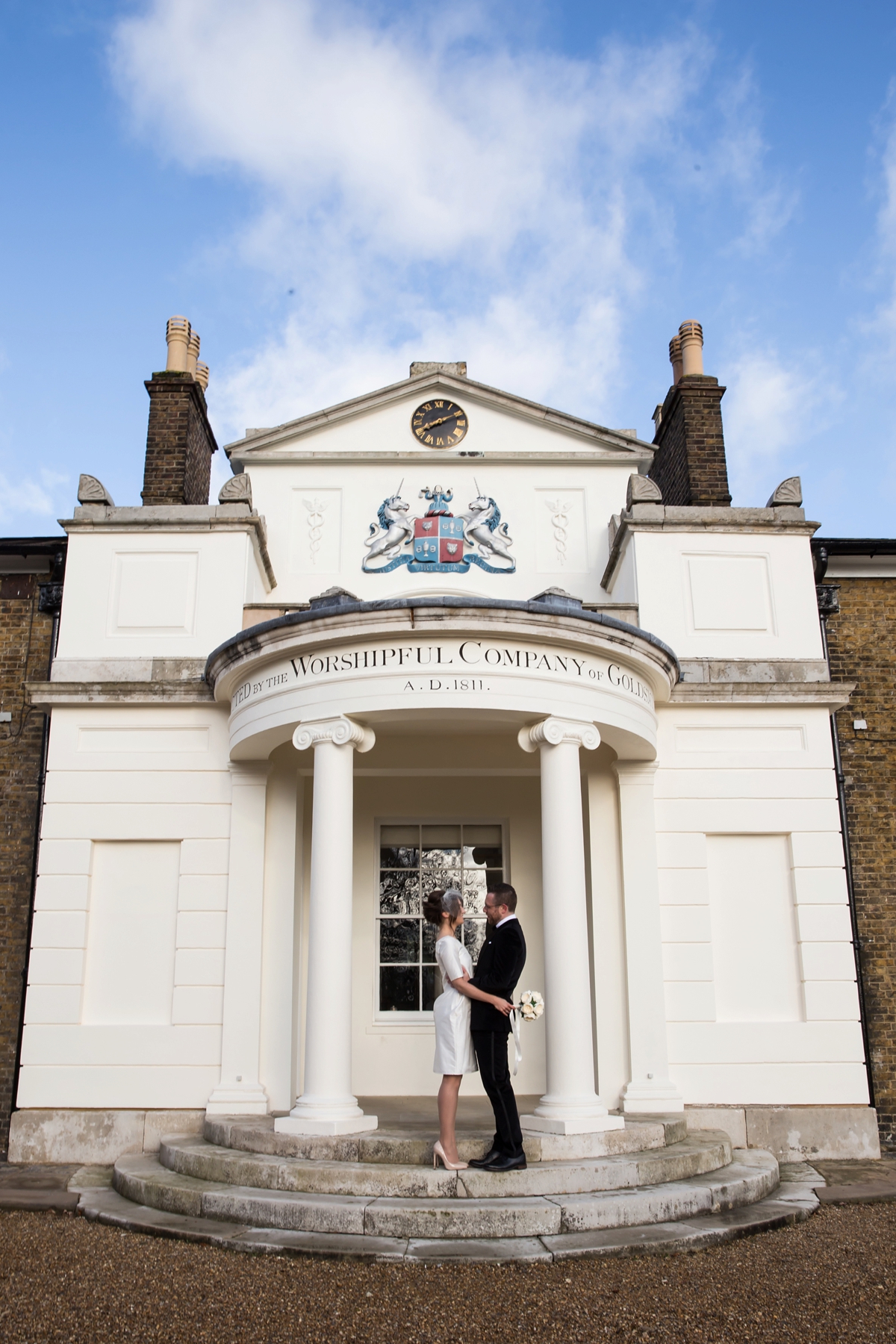 Kuba, dressed in a polished 3-piece black velvet tuxedo from Suit Supply and black velvet bow tie from Thomas Pink, and Anneka walked down the aisle together to Meditation by Massenet.
Their rings were supplied by a private jeweller and Anneka's simply beautiful bouquet created by Beata Zmuda.
"My bouquet was handmade for me by the incredibly talented Beata, my gorgeous mother in law! The flowers were made from ivory crepe paper and tied with a simple silk ribbon. It is something that I will treasure forever."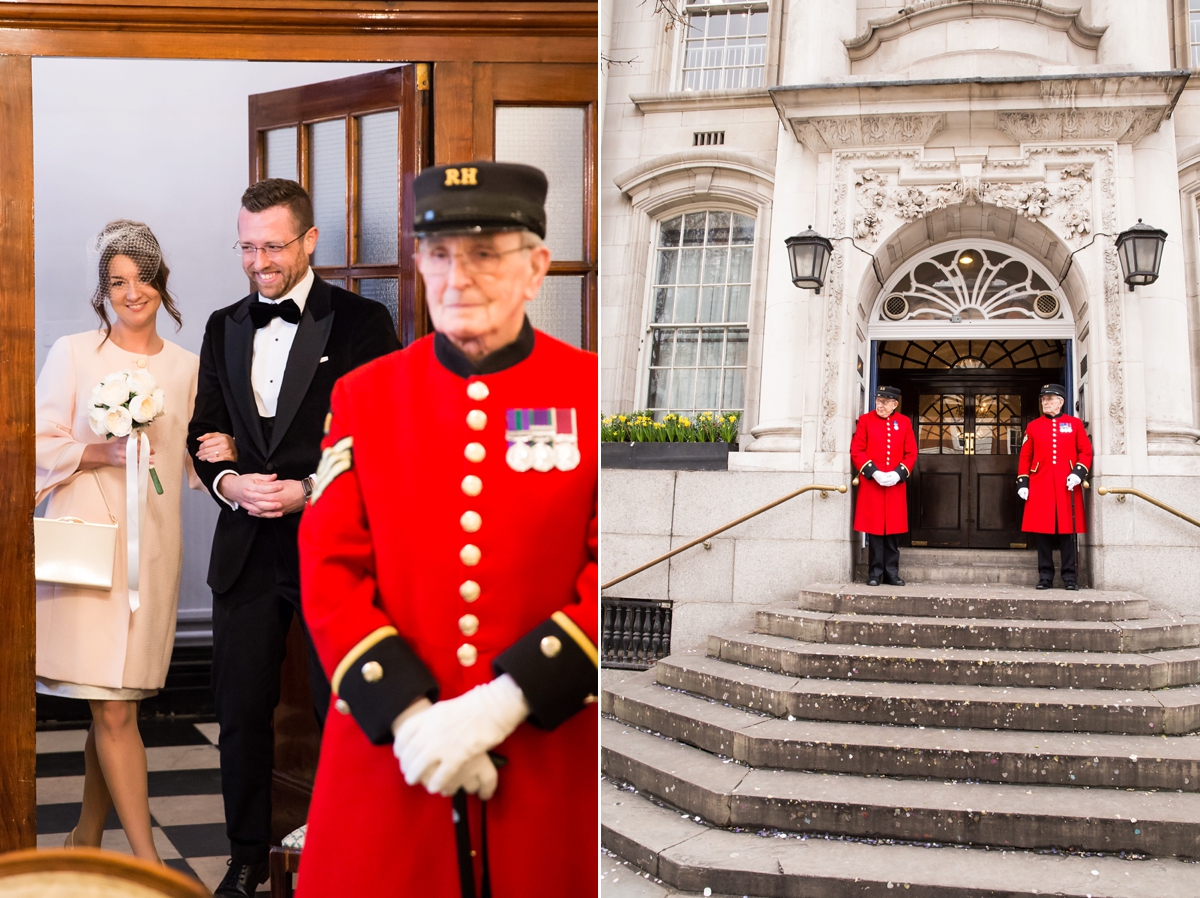 Other accessories included a baby pink Ted Baker bell sleeve coat to keep her warm on the chilly February day, and a pair of diamond stud earrings left as a gift on her pillow the night before by her groom.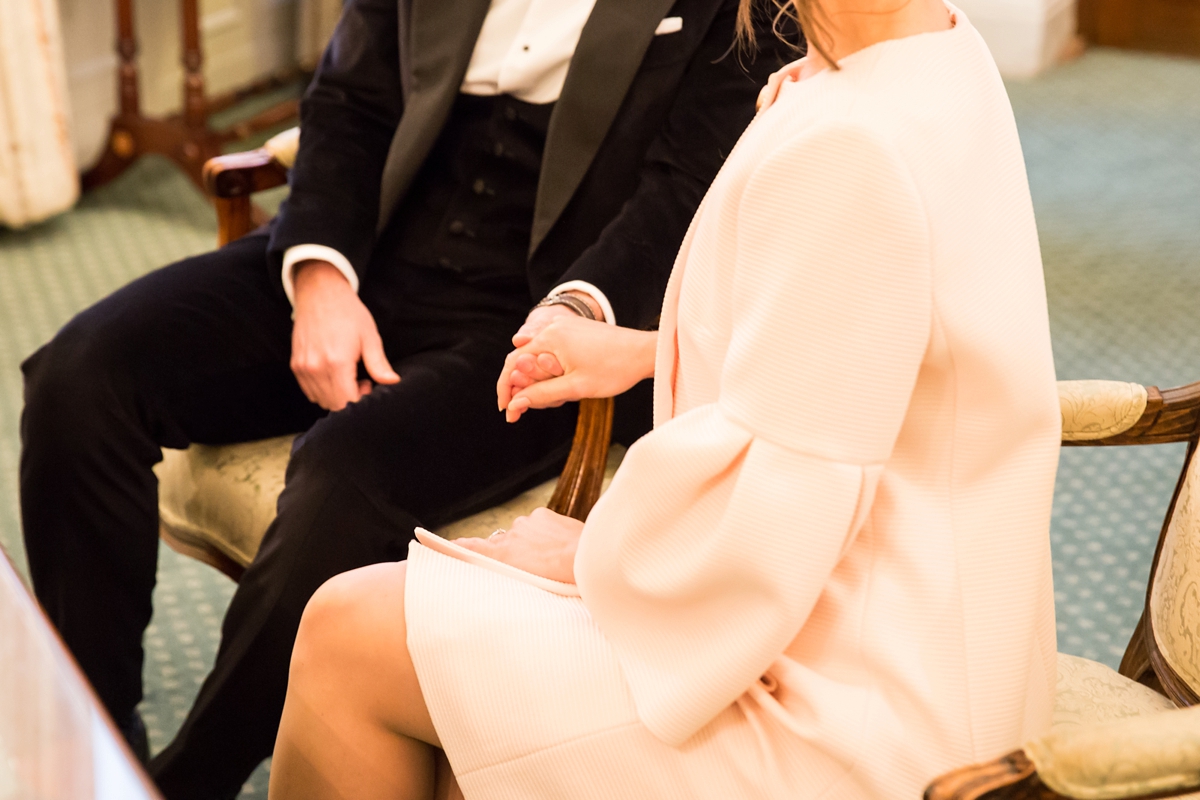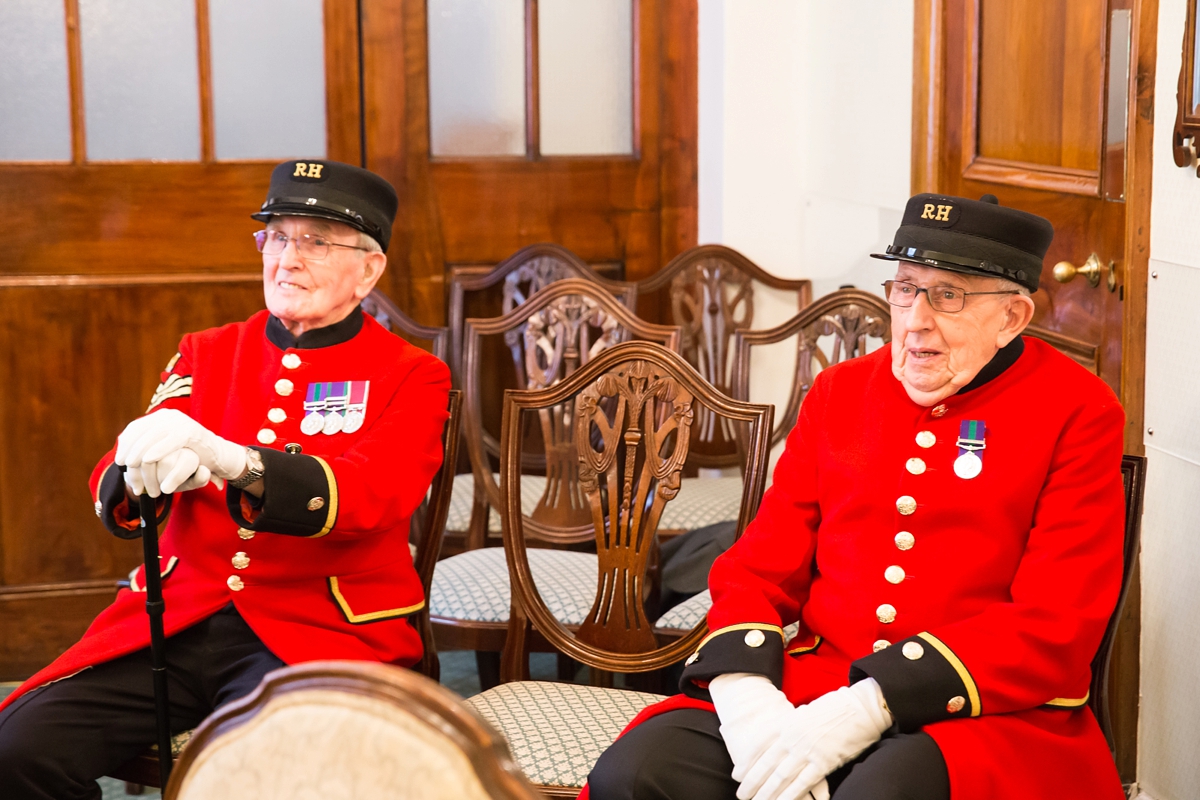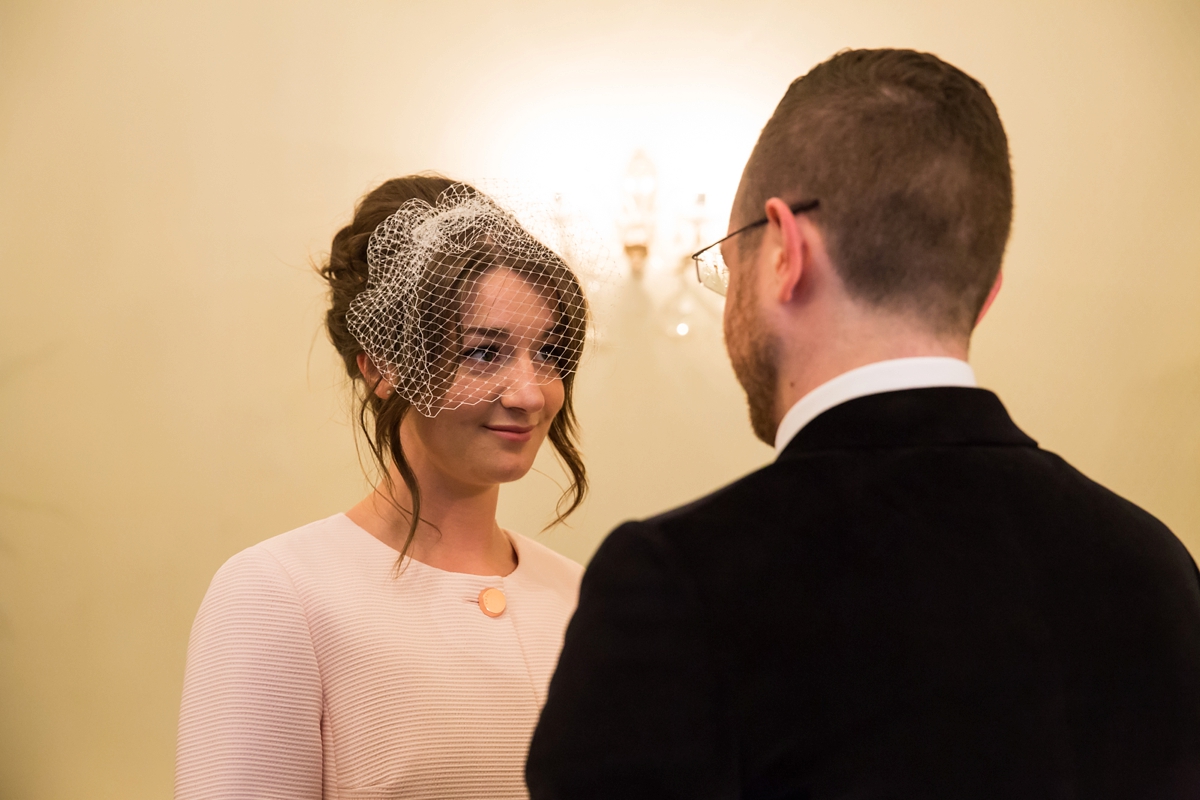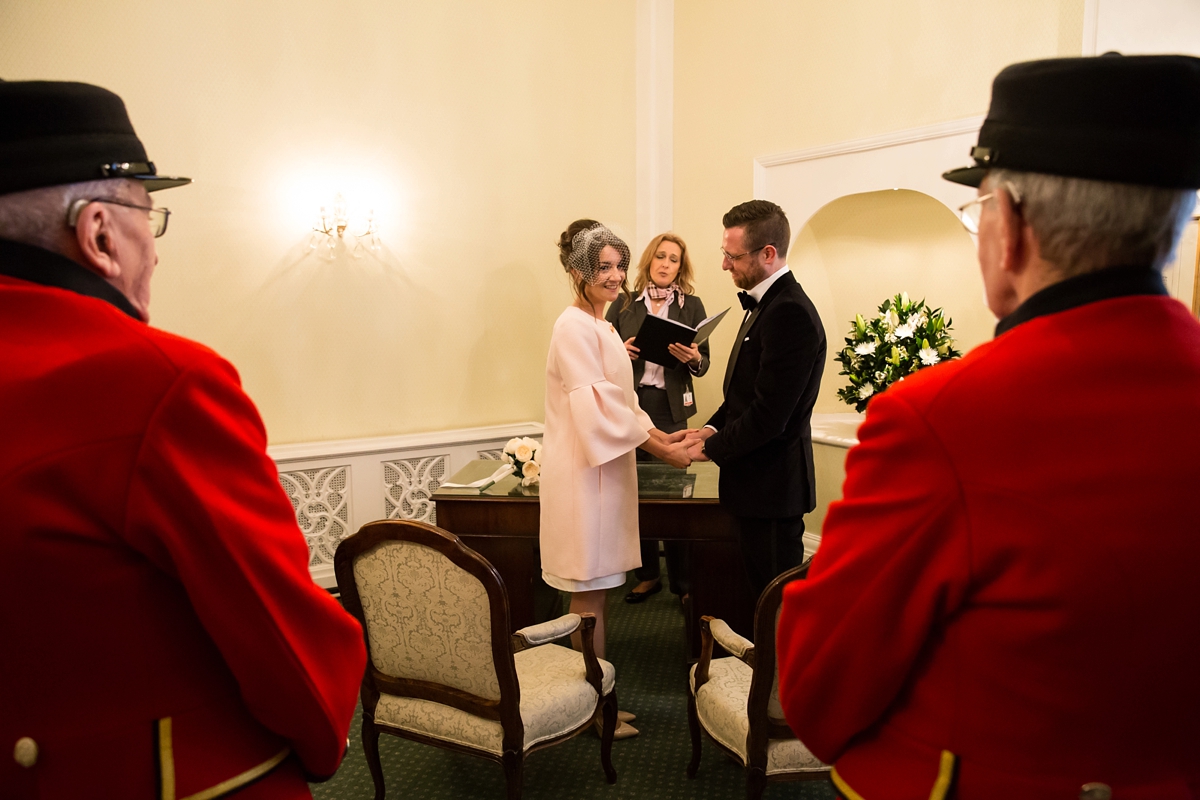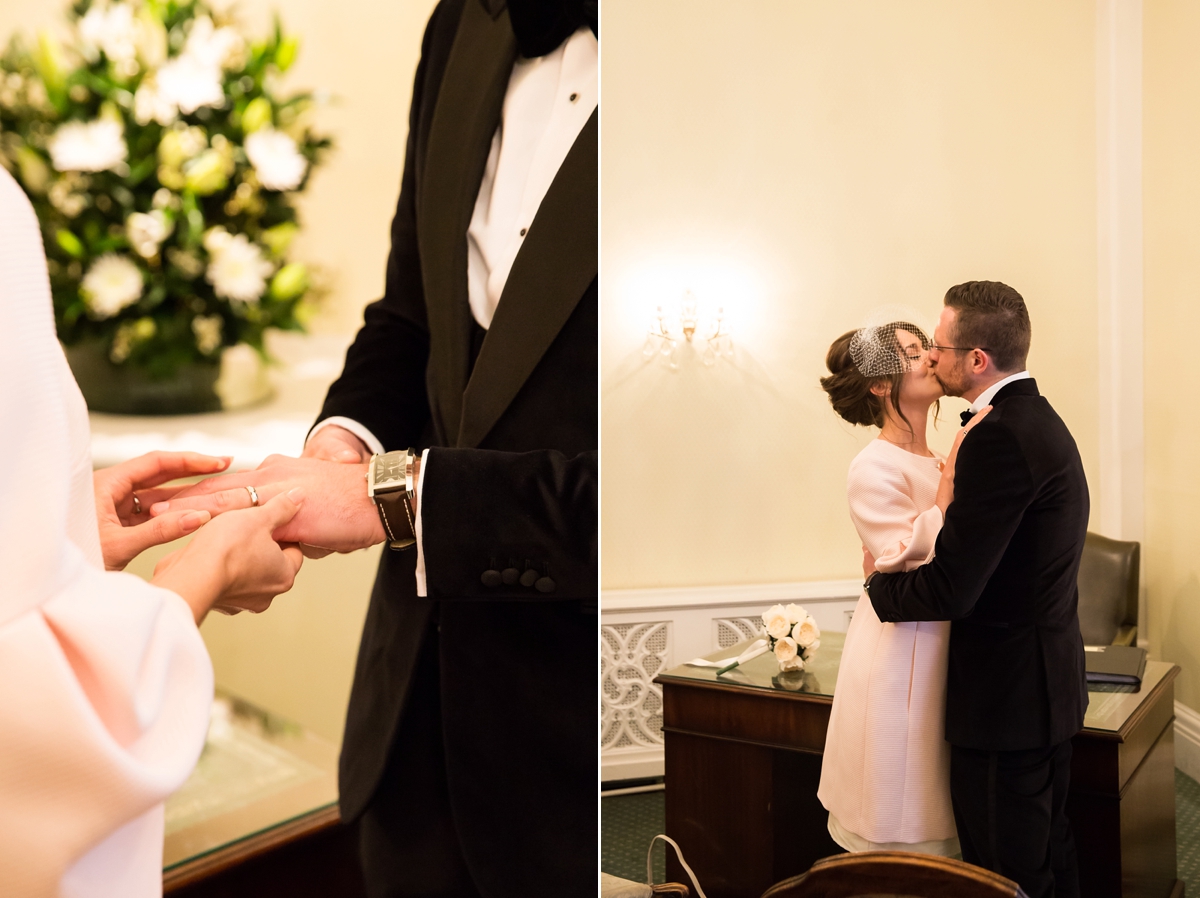 With such a beautiful backdrop, perfectly in keeping with the couple's 50s vibe, came gorgeous images, captured by UK and International wedding and family photographer Hannah Larkin.
"Kuba and I have always cringed at having our photos taken! We had initially thought that we would prefer not to have any professional photography on the day, not only out of being camera-shy, but also because I've never really liked the idea of having a camera pointed at me at times that are so very intimate and special. Through talking to others in the run up to the wedding though, we came to understand that we may come to regret not having any professional photos to capture the day, so we started thinking about what might work best for us."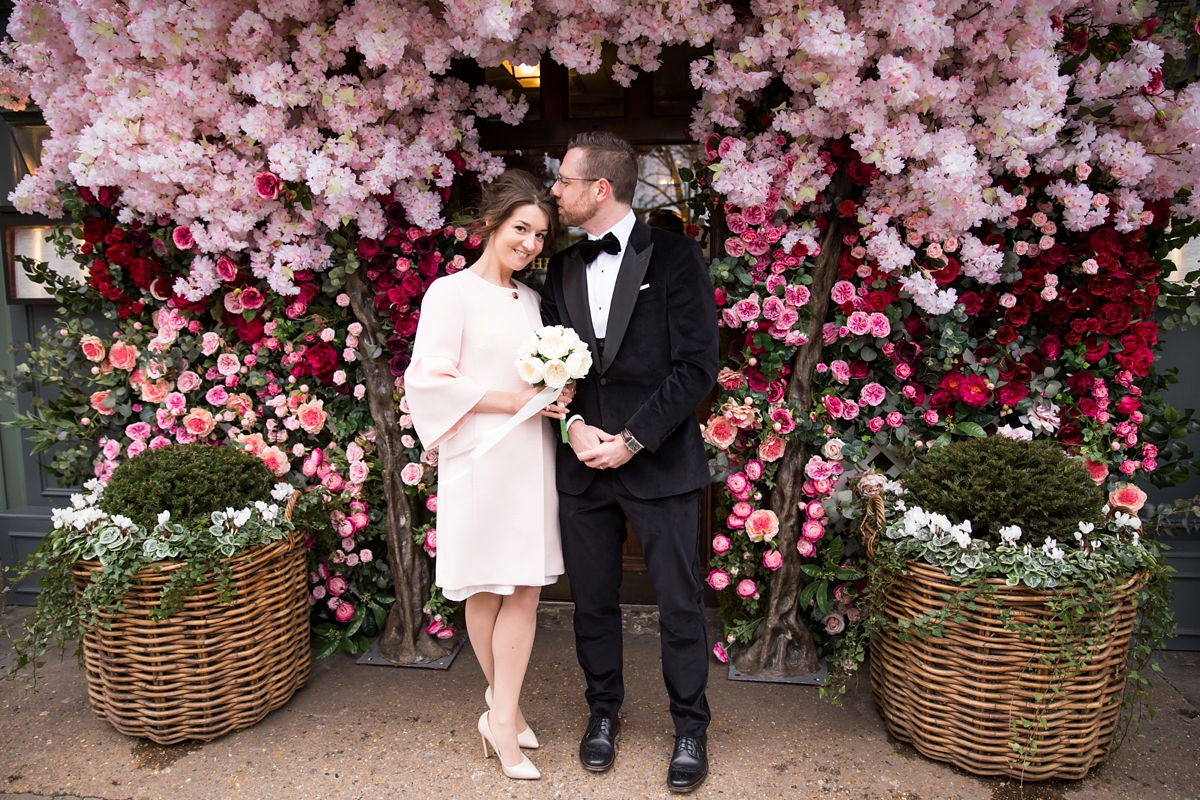 "I knew of Hannah through mutual friends and had seen some of her work online. Her portfolio clearly showed us that she had a talent for capturing those fleeting moments between people who communicate so much, and those small but meaningful details that can often be so easily overlooked."
"We ended up meeting her over a coffee and she gently explored our ideas and hopes, as well as putting to bed any concerns we had. She really took the time to get to know us and to work out what was most important to Kuba and I. It was from that meeting that we felt confident that she was the photographer for us."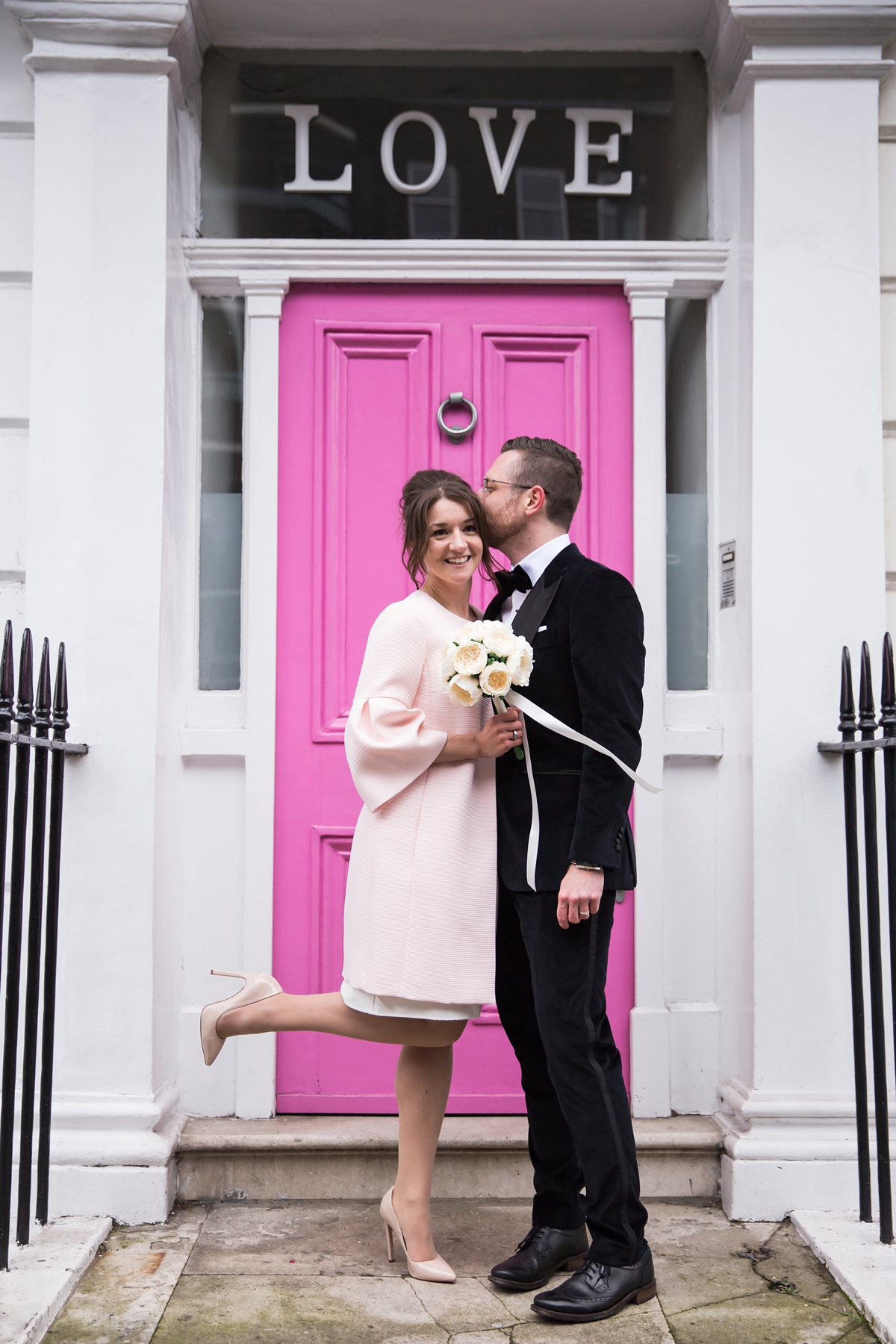 "I can't emphasise enough how glad I am to have listened to that sage advice from our friends and loved ones to hire a professional photographer. Not only are we thrilled with the results, but we actually enjoyed having the photos taken! That was very much down to Hannah; her warm and caring presence, along with her expert and gentle guidance helped us feel totally at ease. Feeling so relaxed allowed us to enjoy every moment and to just be ourselves. We cannot thank her enough for the beautiful photos. We love every single one of them!"
Following the ceremony at the Old Town Hall, the newlyweds hopped into an Uber for the short ride over to The Ritz, but not before a pit-stop at the Chelsea Fire Station for a quick photo shoot with the fire service.
"It would be really challenging to pick just one favourite part of the day – I have a lot of highlights instead! The private moments in our back garden as Hannah took our first pictures together and Kuba first saw me in my dress was a definite highlight. Throughout the day we got very lucky with the sun peeking out on occasion, giving the morning a slight warm glow of an old sepia photo. Even Ron and Walter, our wonderful wedding witnesses, brought an extra bit of colour (both literally and figuratively) to the proceedings!"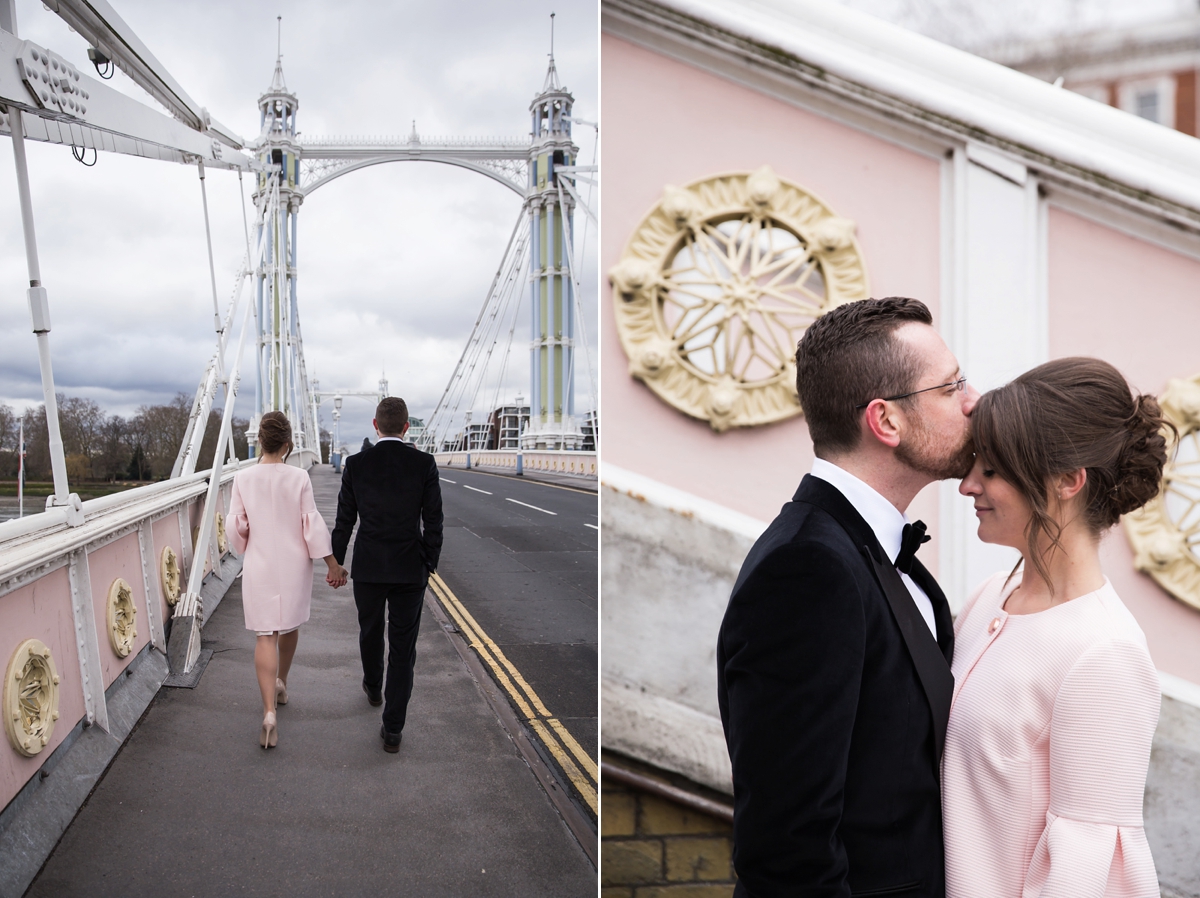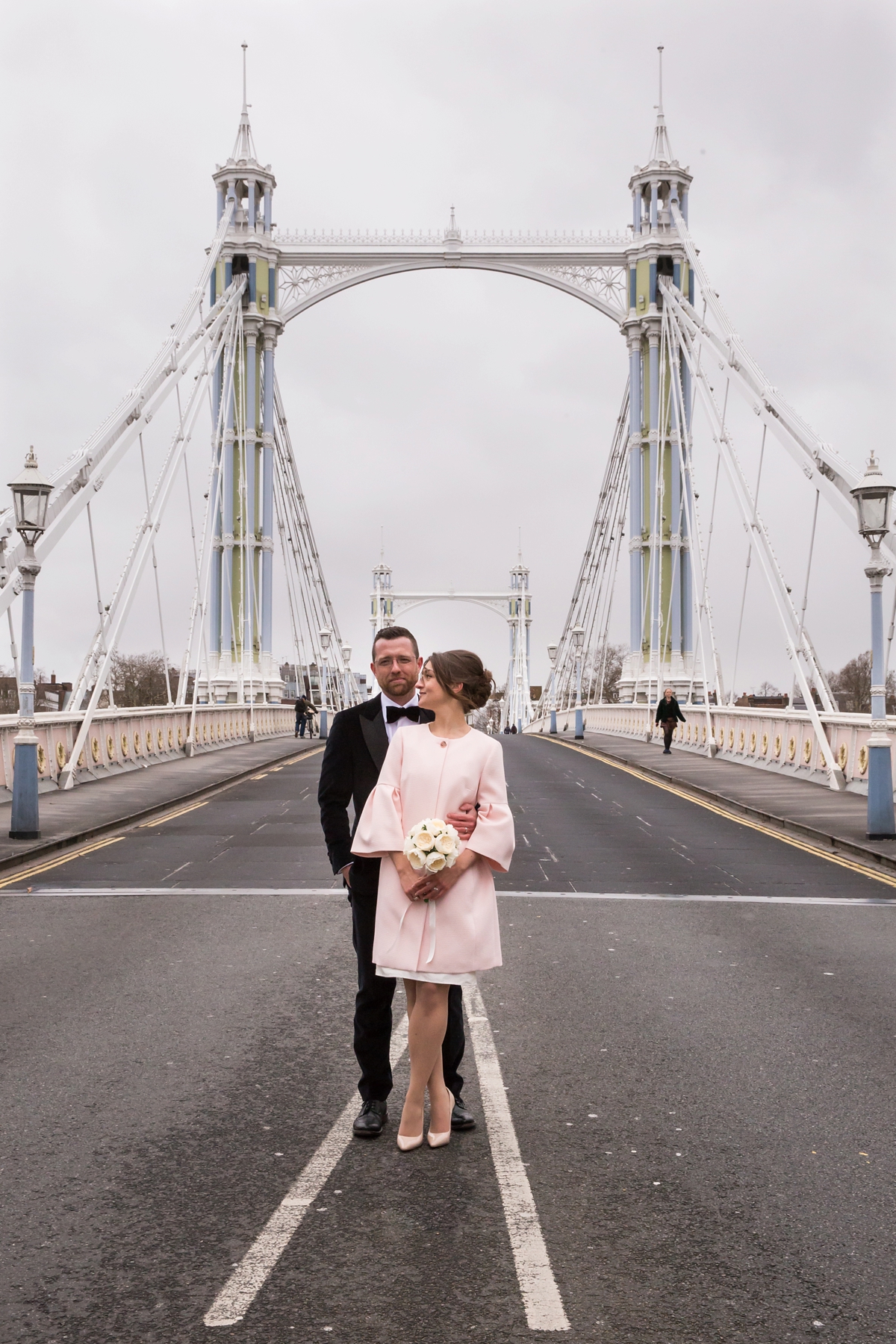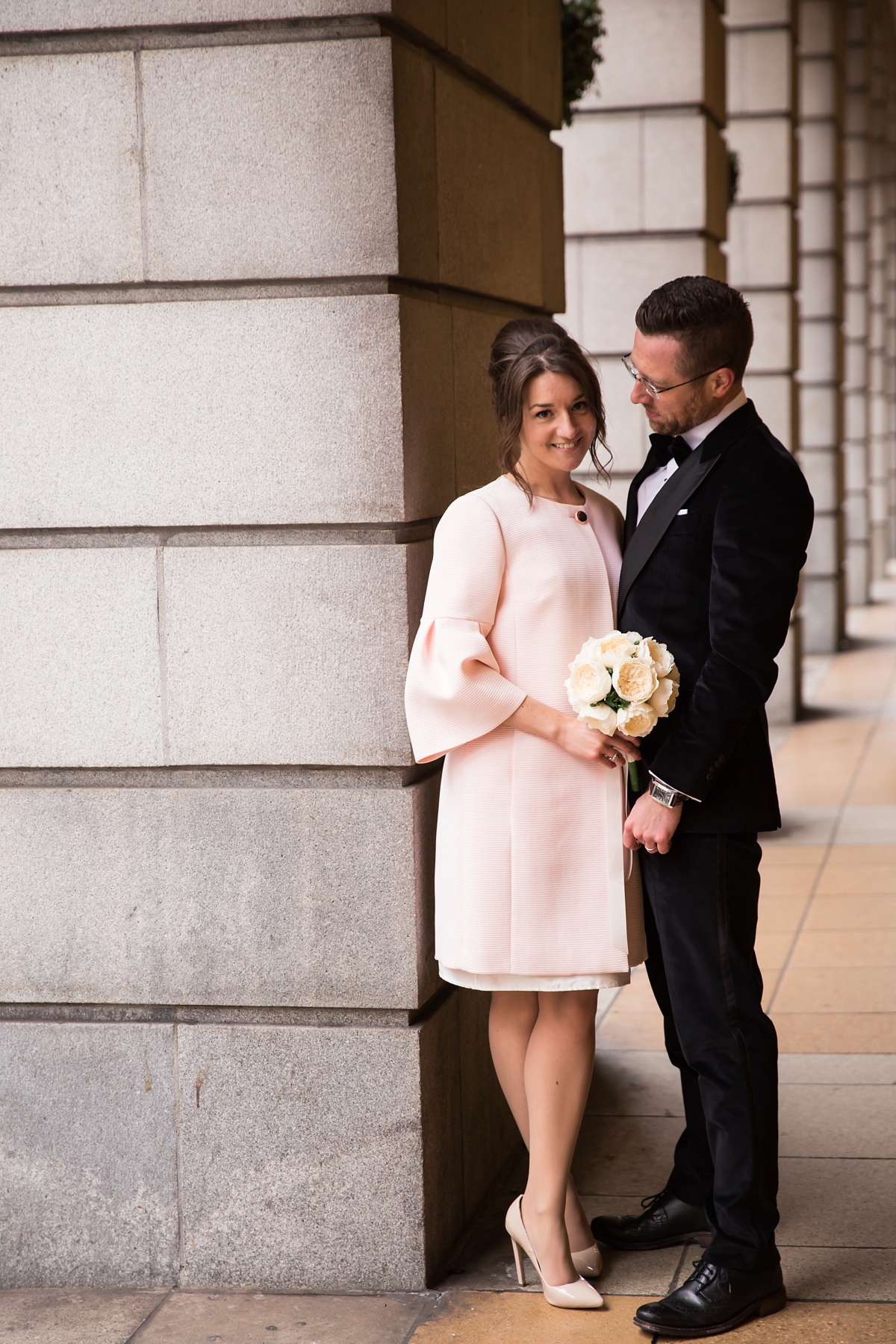 Words Of Wedded Wisdom
"We found the elopement to be an extraordinary day! To be able to savour the moment with only the person you are about to commit to spending the rest of your life with allows you to truly appreciate the moment without distraction."
"We think that having this one day just for us then helped make our beach wedding a week later a very relaxed affair."
"Because we were so calm and still floating on a high from our elopement, it allowed everyone else to fully relax too and because of that, everyone was able to have the most amazing day celebrating together."
"For anyone considering it, whether they wish to celebrate with family and friends or not, we would whole heartedly recommend a special day just for the two of you."
"In hindsight, if there was anything we might have done differently, it would have been to bring gloves! It can get rather chilly on the waterfront in early February!"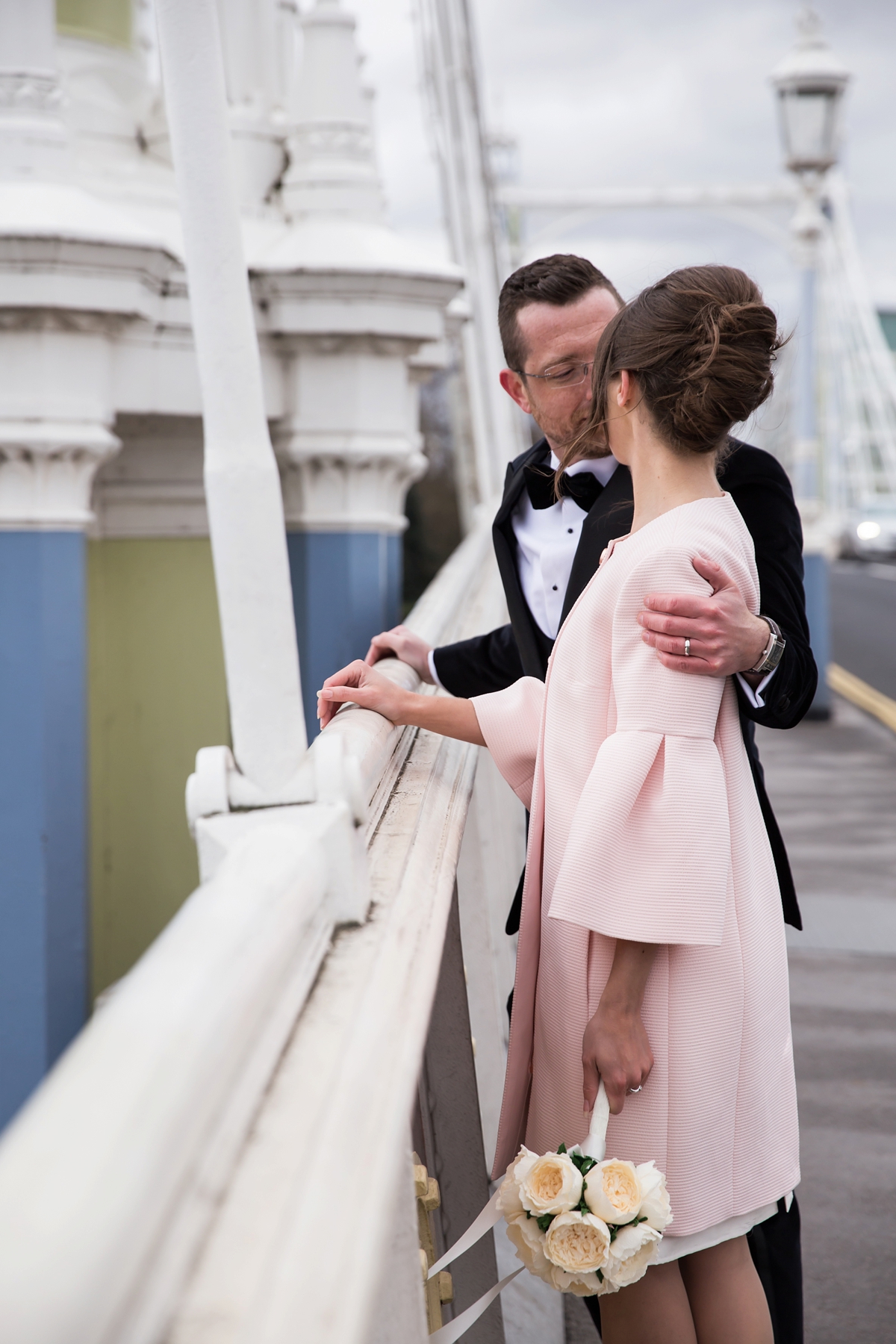 A big thank you to our newlyweds Anneka and Kuba! What a gorgeous day, proving the only thing that really matters is the two people getting married and their enjoyment of their day. A big thank you also to Hannah Larkin for capturing it all so wonderfully on camera.
Until next time…
Much love,
Holly x