Well here I am again my lovelies and before I start, I should tell you now that I love Lila. I was lucky enough to meet designer Sofia a few years ago at a bridal show and I have been a massive fan of her stunning headpieces and accessories ever since.
It's an absolute joy to welcome Lila to Love My Dress today so come with me as I tell you more about this amazing designer and her incredible new collection plus a fabulous 30% discount for all readers…
If you're looking for feminine, romantic accessories with a delicate, artistic aesthetic, look no further. Lila is all about floral adornments and the signature flowers that are fashioned from a special ceramic material make these headpieces light and comfortable to wear. Each petal is unique, sculpted by hand and some are even gilded in 24ct gold leaf and sterling silver. Alongside the floral pieces, the collection includes striking-yet-elegant designs created with crystals, pearls and gemstones to give a luxe, fresh feel.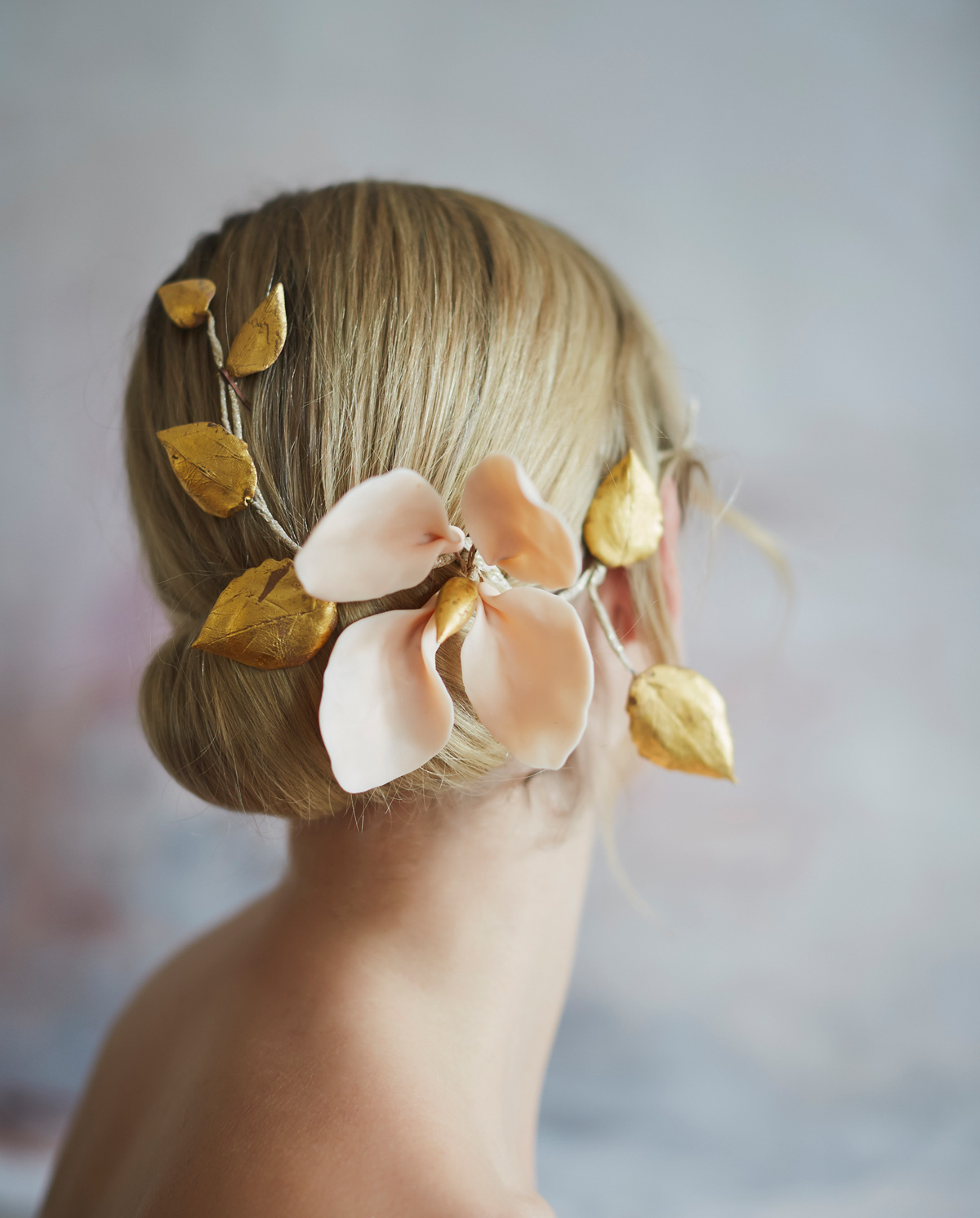 "Everything is handcrafted to order in my little studio in London," explains Sofia. "I welcome brides-to-be to book an appointment to come and try things on amidst many samples and raw materials, an inspiring environment to develop together ideas and bespoke designs. But we can also discuss every detail and place an order via email."
"To assist with the process, I am more than happy to send images and suggestions and, where possible, to post swatches and colour samples and I must mention that we ship worldwide."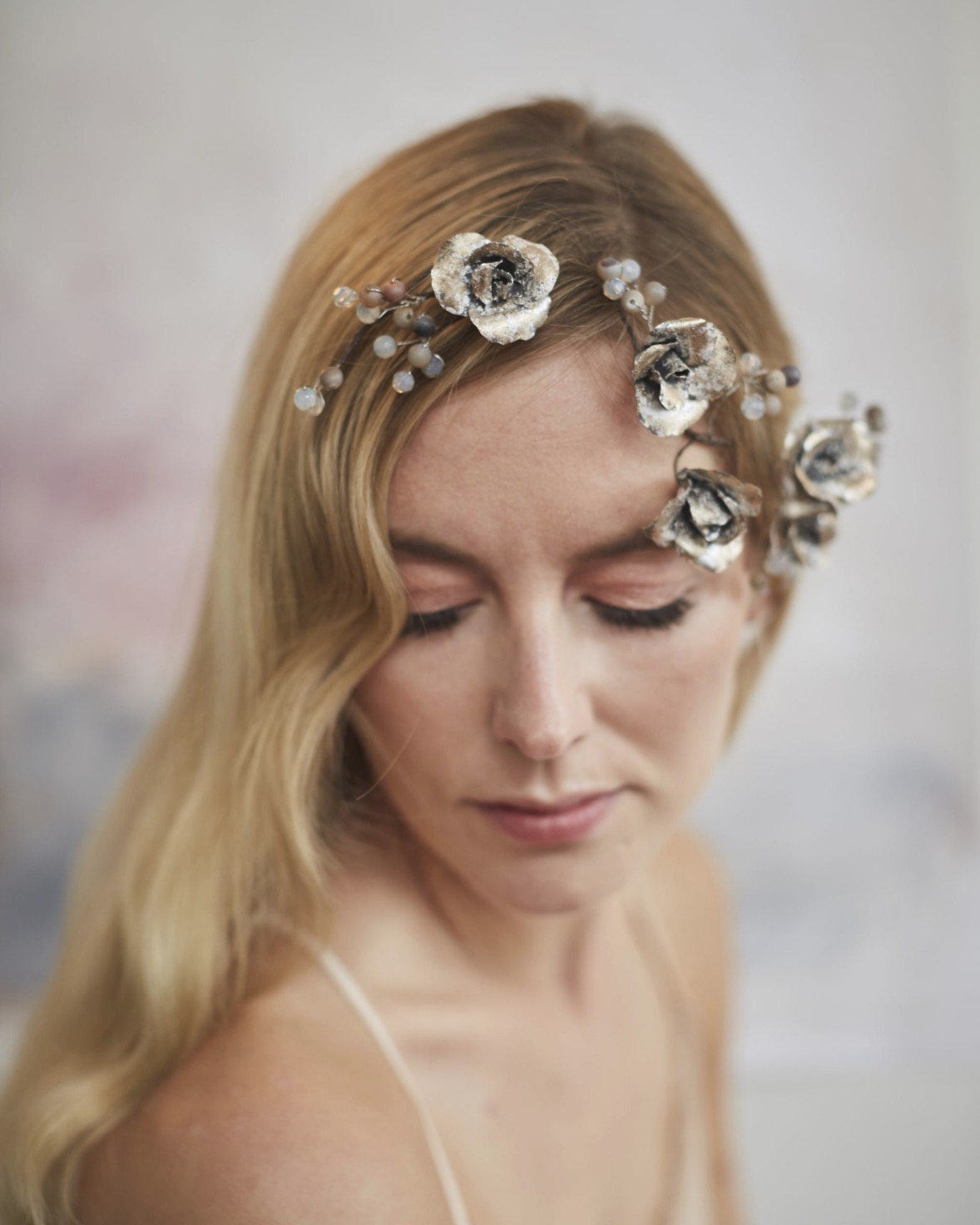 Sofia's inspiration for her brand-new collection comes from, as you might expect, nature but her background in Art and Art History also plays a part as does her family history:
"My grandmother, Sofia, was embroiderer at the Greek Royal Palace in the 1930s. She taught my mum, Lila, and I still hear stories from when, as a little girl, she and grandma would spend their evenings embroidering as they listened to theatre plays on the radio. Mum went on to become interior designer, and consultant, embroiderer and headpiece specialist for the official body for the preservation of Greek national costumes and traditions."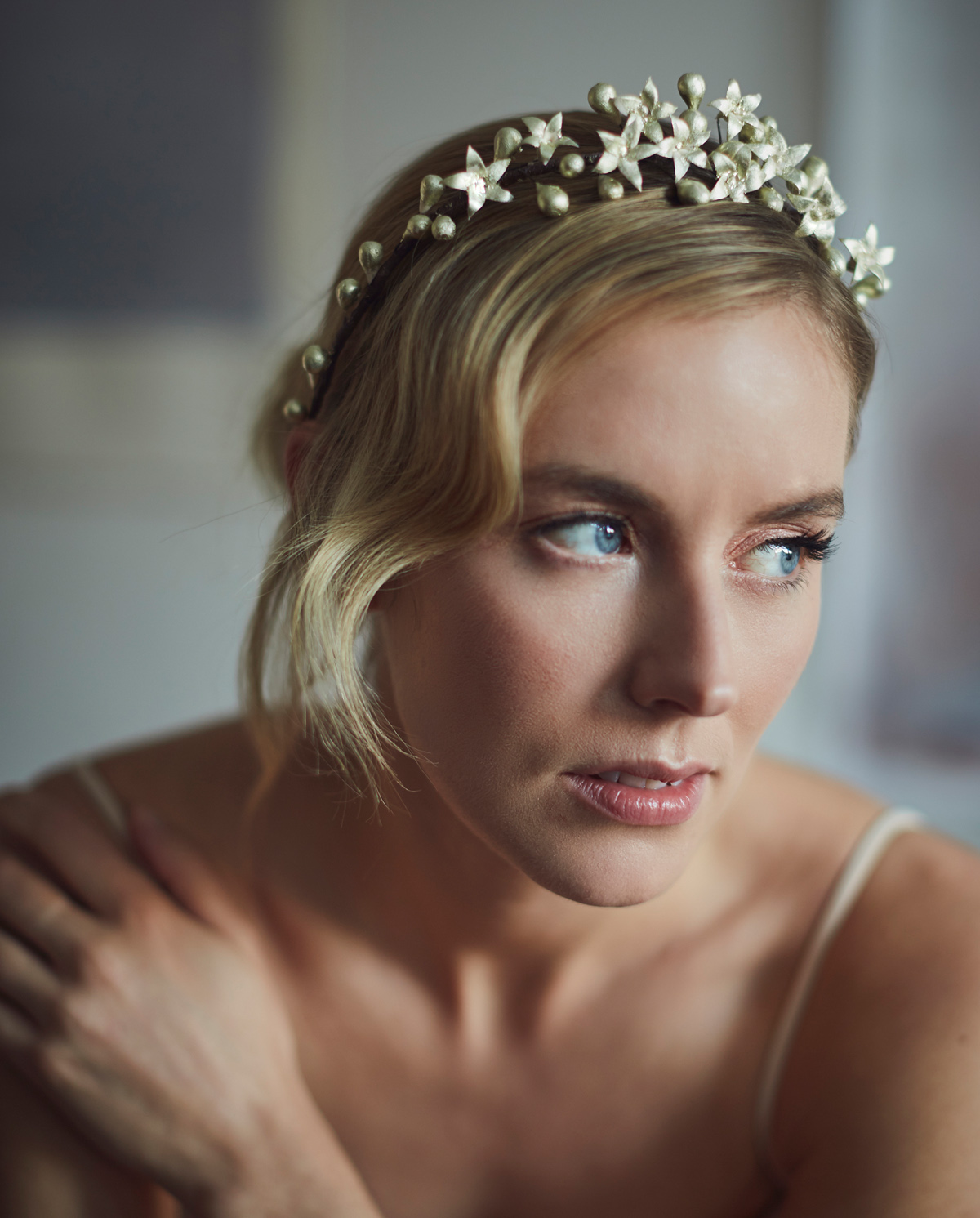 "Her love for beautiful things, elegant design and traditional artistry lead to the opening of her first studio in Athens in 1994, where she created handcrafted wedding and christening accessories. She brought a breath of fresh air to the bridal market at the time and the studio was soon established as a leading, independent, bridal boutique."
So, with heritage skills and experience drawn from a century-long tradition in craftsmanship, it's no surprise that Lila designs are so incredibly special. And, the brand new floral collection from Lila is absolutely unmissable.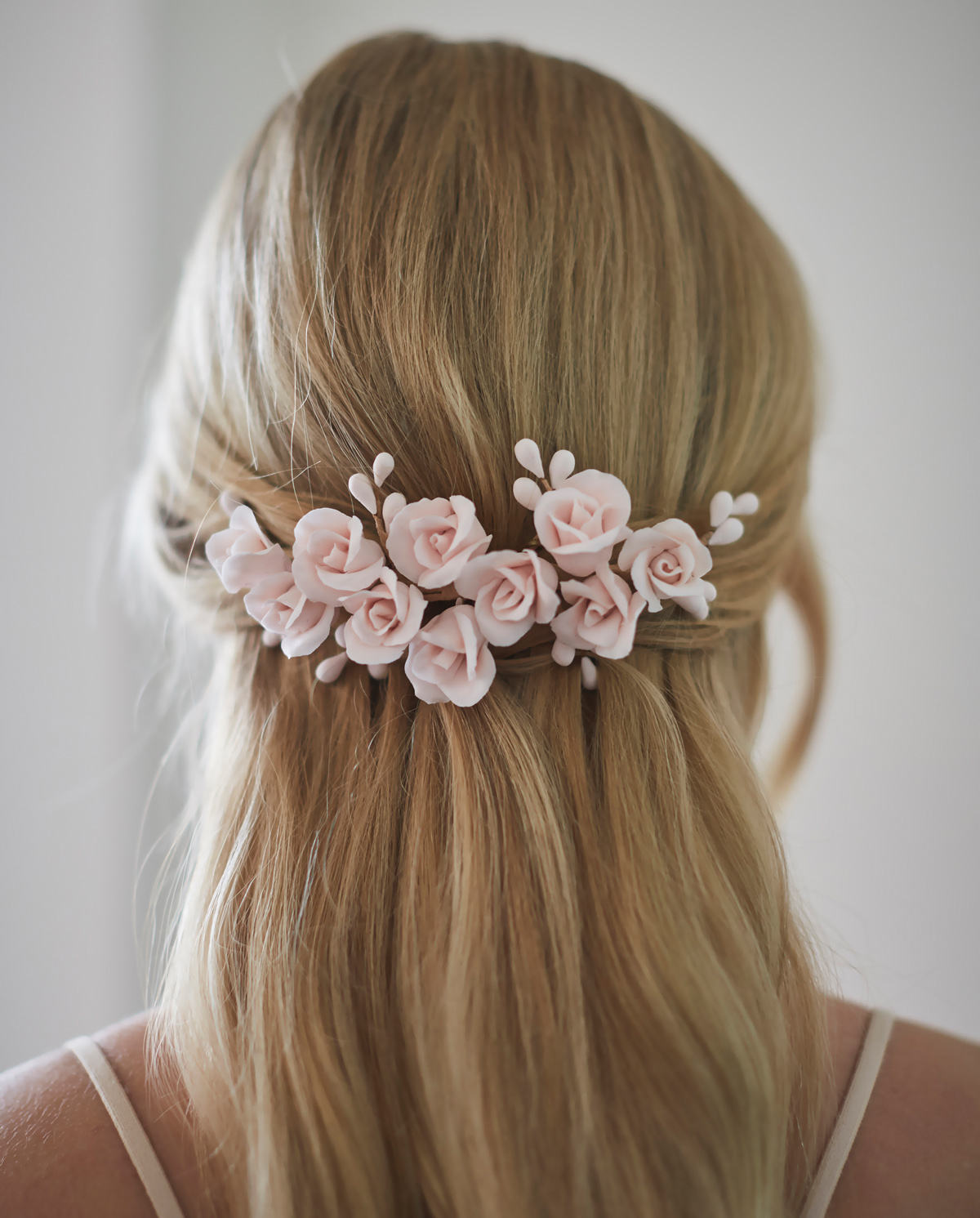 "Continuing my focus on 'adornments of botanical fantasy', the overall style and feel of my new collection is fresh, contemporary and minimal, with statement pieces that express confidence and individuality, while still sophisticated and elegant, with a romantic flair."
"It is important to me that my designs 'complement' a bride's features and overall look, rather than just 'adding' on extra decorative layer. So, from my delicate, discreet adornments to the more impressive, statement pieces, I took a lot of care in developing designs that look timeless and effortless when worn.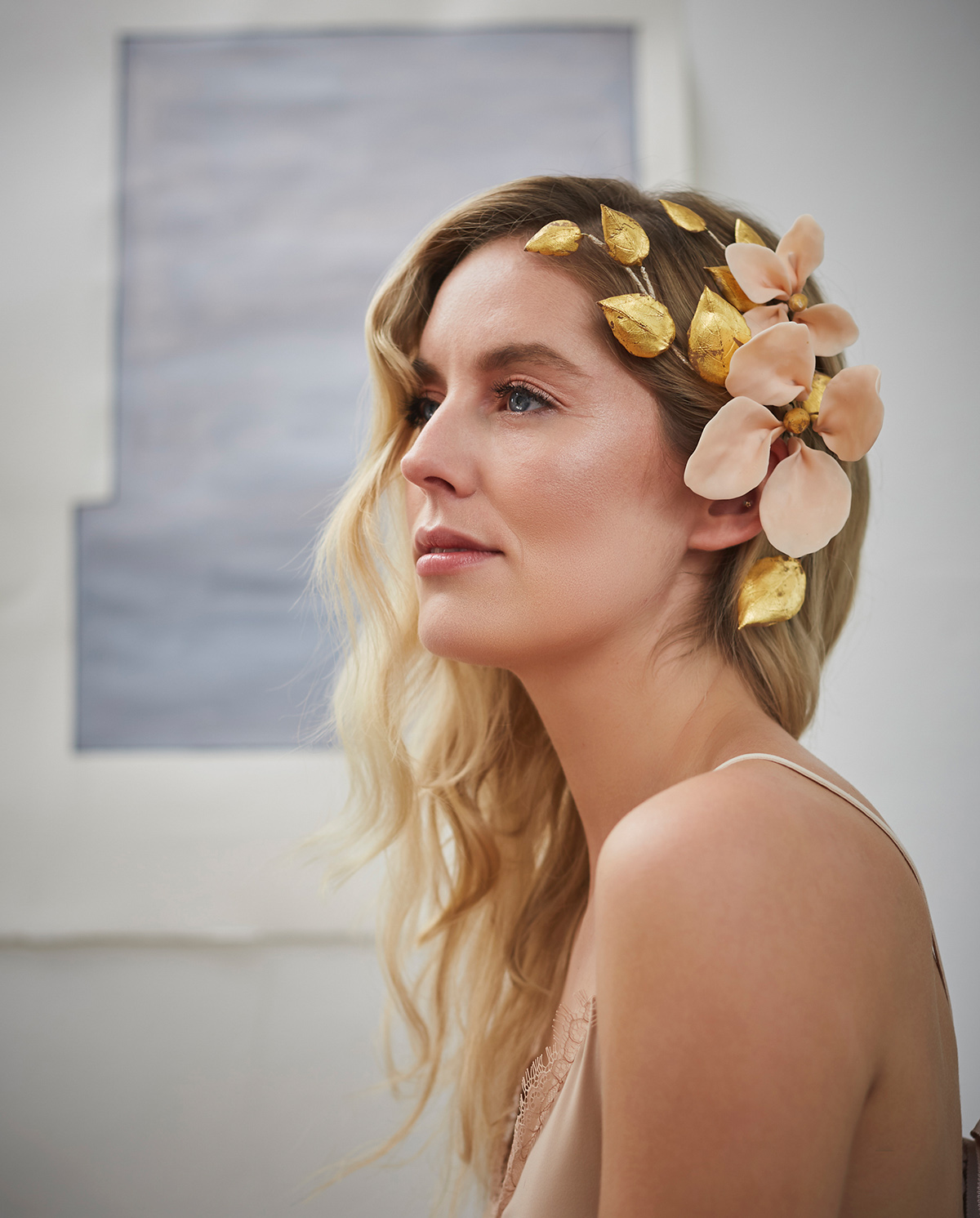 "They feature subtle shades of white, ivory and pink alongside new metallic tones achieved through a painstaking hand gilding technique that makes the gilding look 'worn off' creating a charming, antique feel. I am using various types of real gold, sterling silver and bronze, interwoven with elegant combinations of semi-precious stones and crystals."
"As always, I take pride in my designs being original and different to anything else currently in the market, and this particular collection has been created with versatility in mind. Each piece can be worn in different ways (and occasions!), some pieces come in two or three parts so that they can be adapted and incorporated into different hairstyles or easily worn again."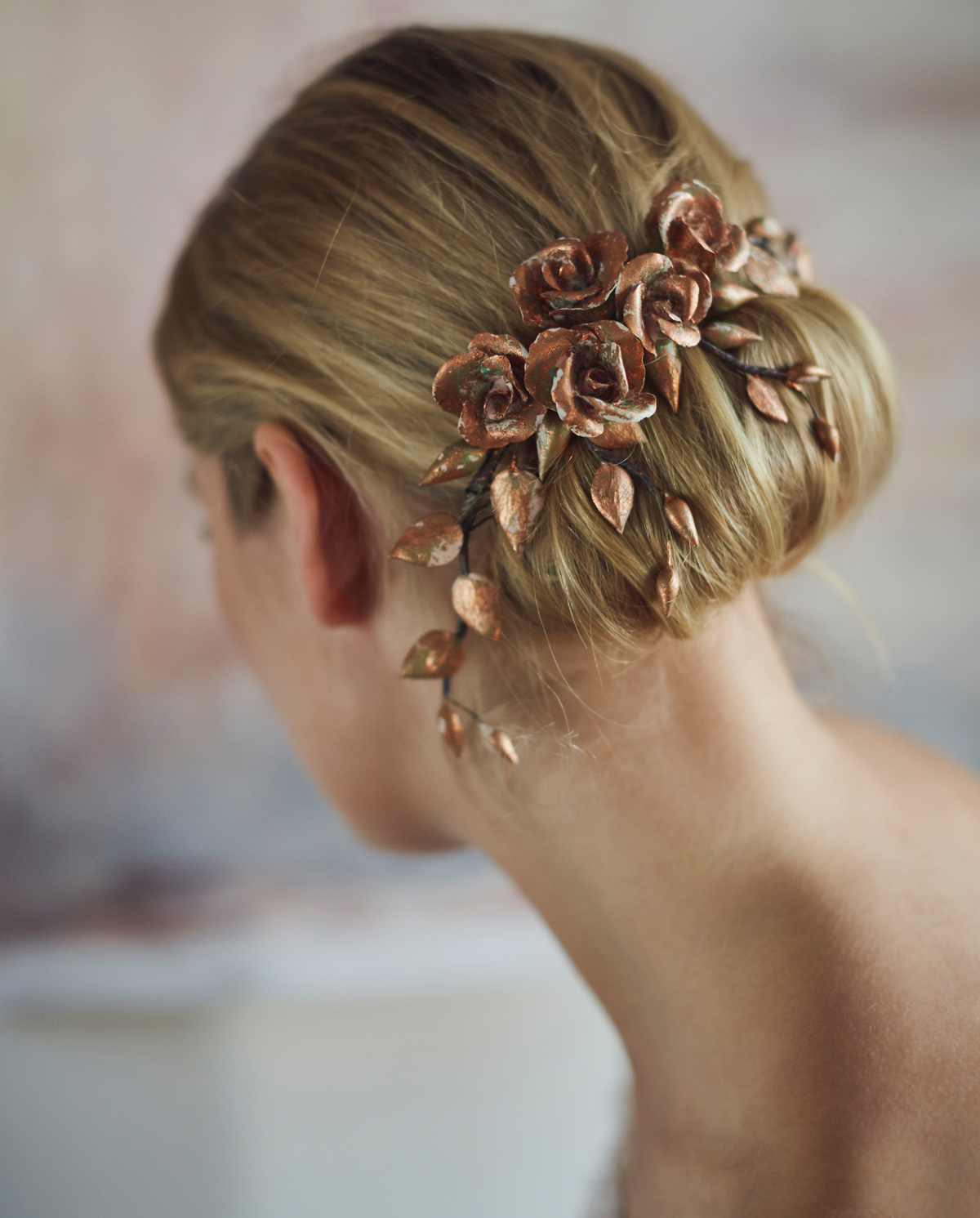 To celebrate the launch of this gorgeous collection Sofia would like to offer all Love My Dress readers a grand 30% saving on all accessories until the end of March and, as the discount also applies to vouchers (which are valid for a whole year), you can extend the offer over the next 12 months if you like by treating yourself to a voucher now, to spend on later!
To receive your fantastic saving, simply quote LMD19 when you get in touch/reach the checkout process online.
If you've fallen for Lila, hop on over to the website now to view the collections – handcrafted flowers and crystals and pearls as well as the collections of veils and other accessories. Also, take a look at the Little Lila collection for a huge dose of super cuteness!
Love,
Tamryn x