When you read that the bride is a wedding and events co-ordinator you know you're in for something special. This couple actually had two weddings; today we're sharing their intimate legal ceremony which included just their very closest friends and family.
Come away with me to Larmer Tree on the Dorset/Wiltshire border for a garden celebration filled with sunflowers, special moments and pure joy.  Welcome to the wedding of Alice, a wedding and events co-ordinator, and entrepreneur Nick, who married on 16 August 2018 in the Victorian pleasure gardens at Larmer Tree, Dorset.
Photography + Video by – A Little Picture
Choosing to marry at Alice's place of work was an easy decision for the couple, and it was perfect for their small, intimate and relaxed evening marriage inspired by nature.
"We wanted our wedding to be very relaxed and so didn't really style it at all. We both love being in nature and so Larmer Tree was just the perfect backdrop to our evening as it's so green and lush."
"I work at Larmer Tree and couldn't imagine getting married anywhere else. It had everything we wanted for a small, intimate ceremony. We actually got married there twice. This wedding was our legal ceremony with our closest friends and family on the Thursday evening."Alice's elegant, sparkly gown was found online at ASOS Bridal. It's the perfect look for a relaxed summer evening with its sexy slit and daring back.
"They have some great gowns on there and I had a local seamstress adjust it slightly. As this dress was just for our 'legal' wedding and we were having our main wedding two days later, I wanted to feel like a bride but not blow the budget. This dress certainly did the job."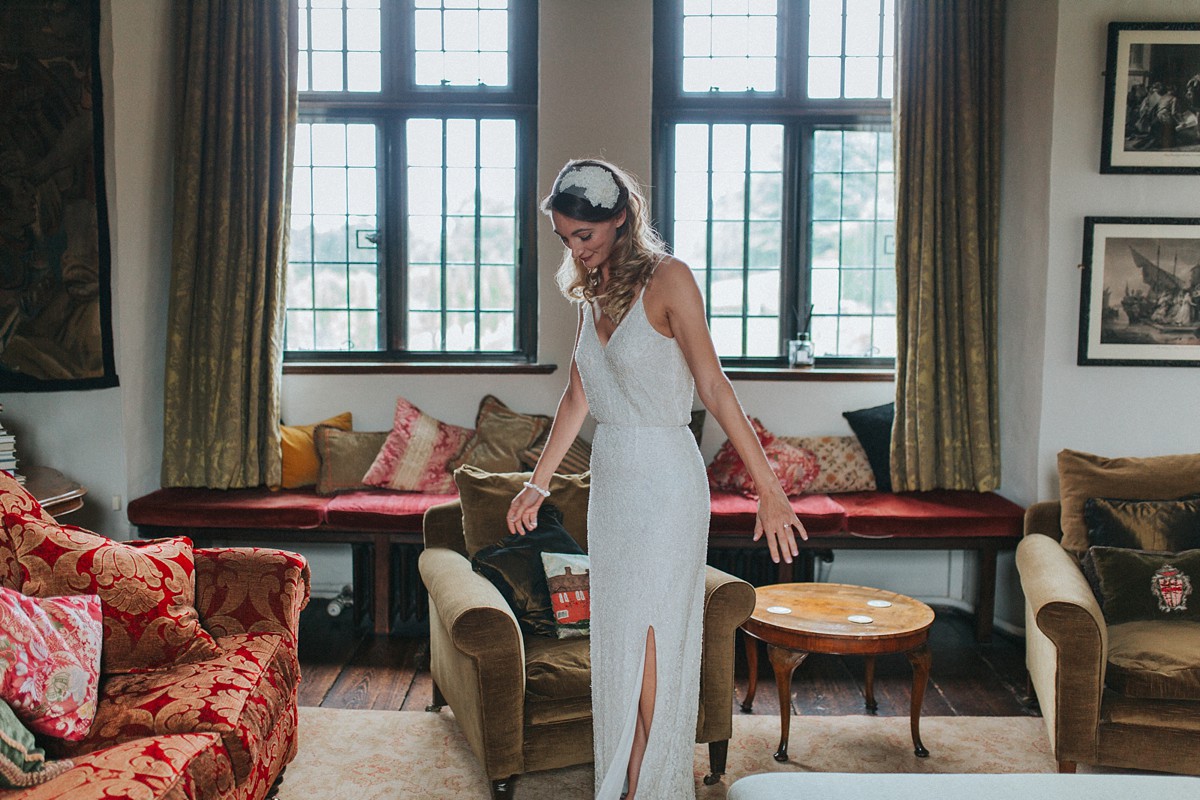 The bride put together her own beautifully simple bouquet of sunflowers the night before, and it is so effective.
"I wanted to feel like a bride and hold on to something to avoid awkward hands whilst walking but I didn't want to spend a lot of money. My sister-in-law Sophie and I went to Tesco to buy some flowers and we were very impressed with the results!"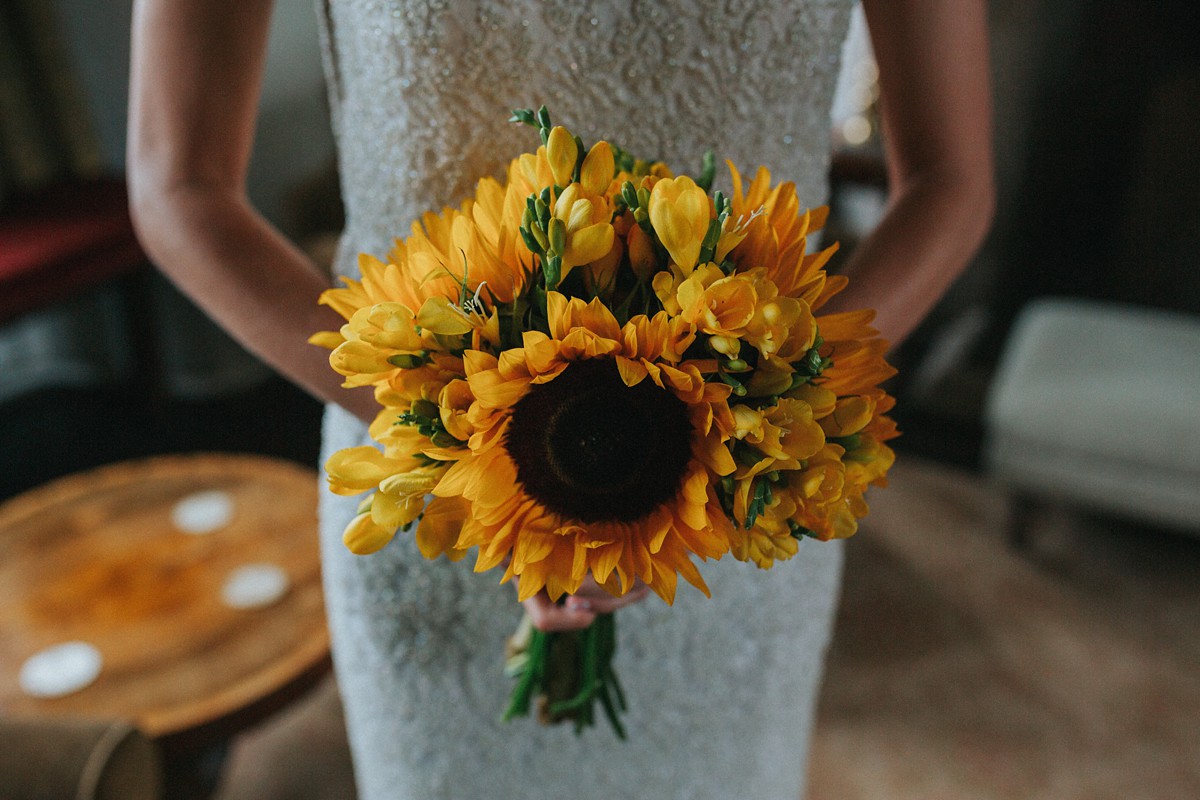 She added summery, beaded sandals from New Look, both to channel a relaxed vibe and for practicality; my kind of girl!
"I choose flat shoes as I wanted to be able to walk from our ceremony at Larmer Tree across the fields to where we were staying for the weekend and where we were dining in the evening; King John's House."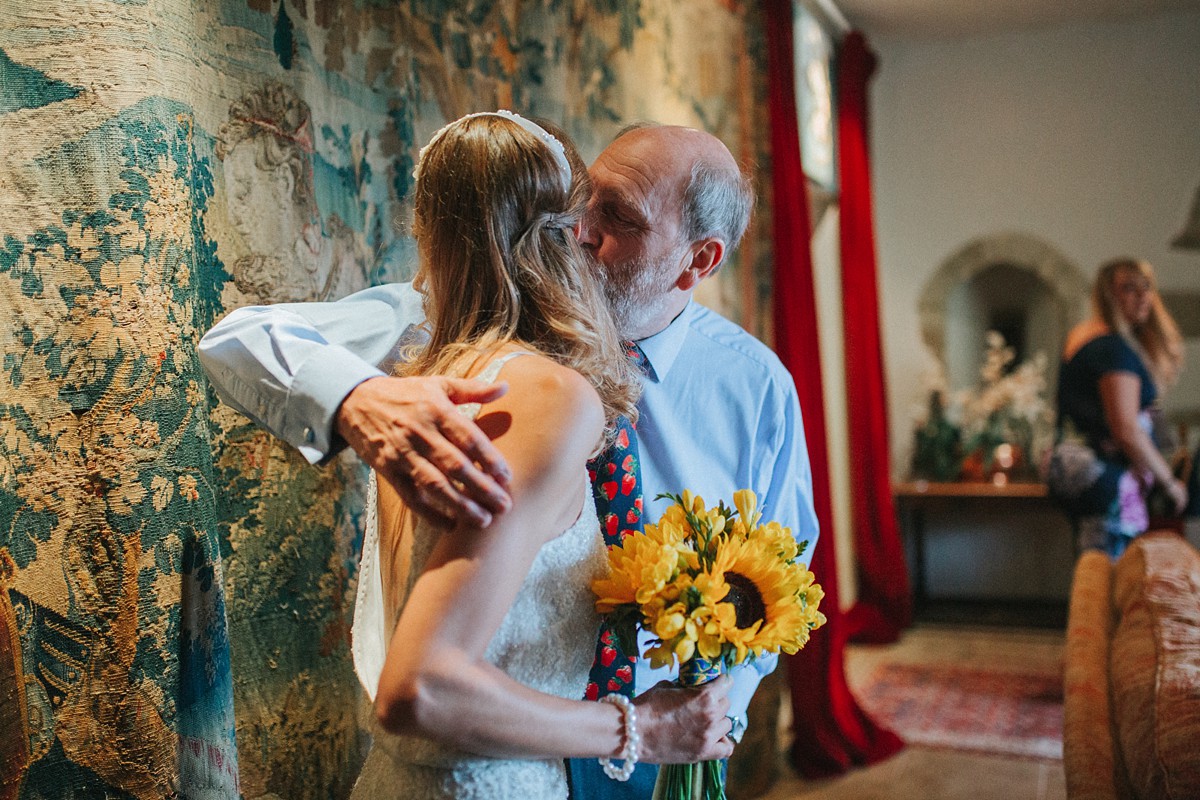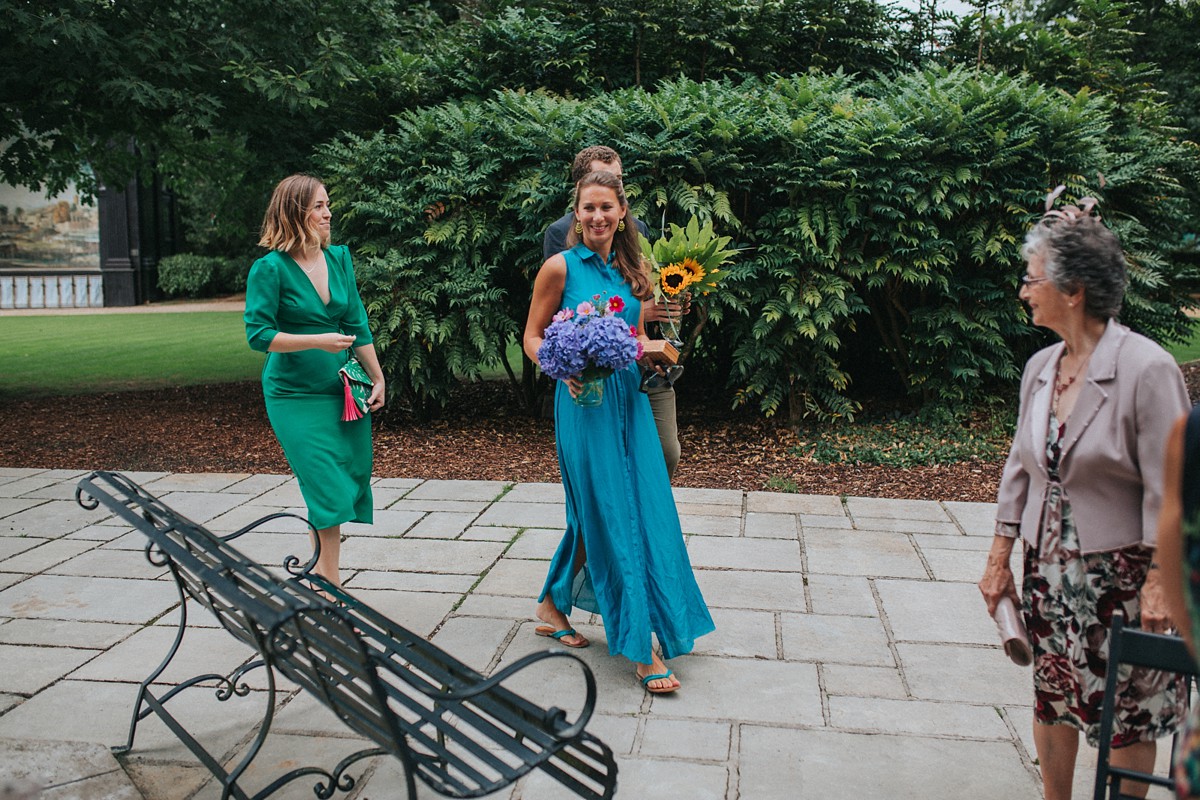 The couple first met at university in York back in 2006.
"We were friends for many years but after I graduated, Nick returned from working abroad and after two well-timed break-ups we went on our first date – geocaching in the New Forest. We had been together for seven years when Nick popped the question while on holiday in Mauritius."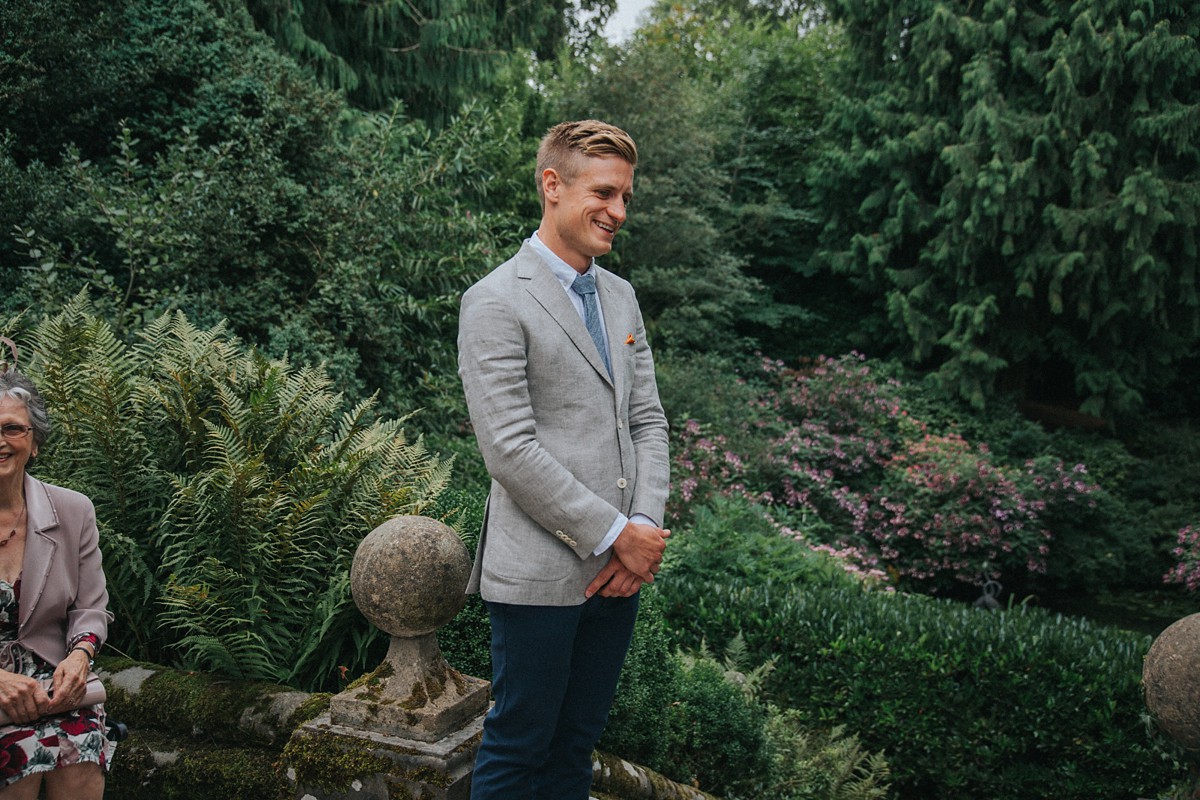 "After a boat trip to a small private island he got down on one knee in the shallows and asked if I'd be his wife. We were engaged for 18 months. In that time we bought our first home, moved cities, started a new business and then we thought we should get around to getting married. In the end we only booked and planned the wedding(s) in four months!"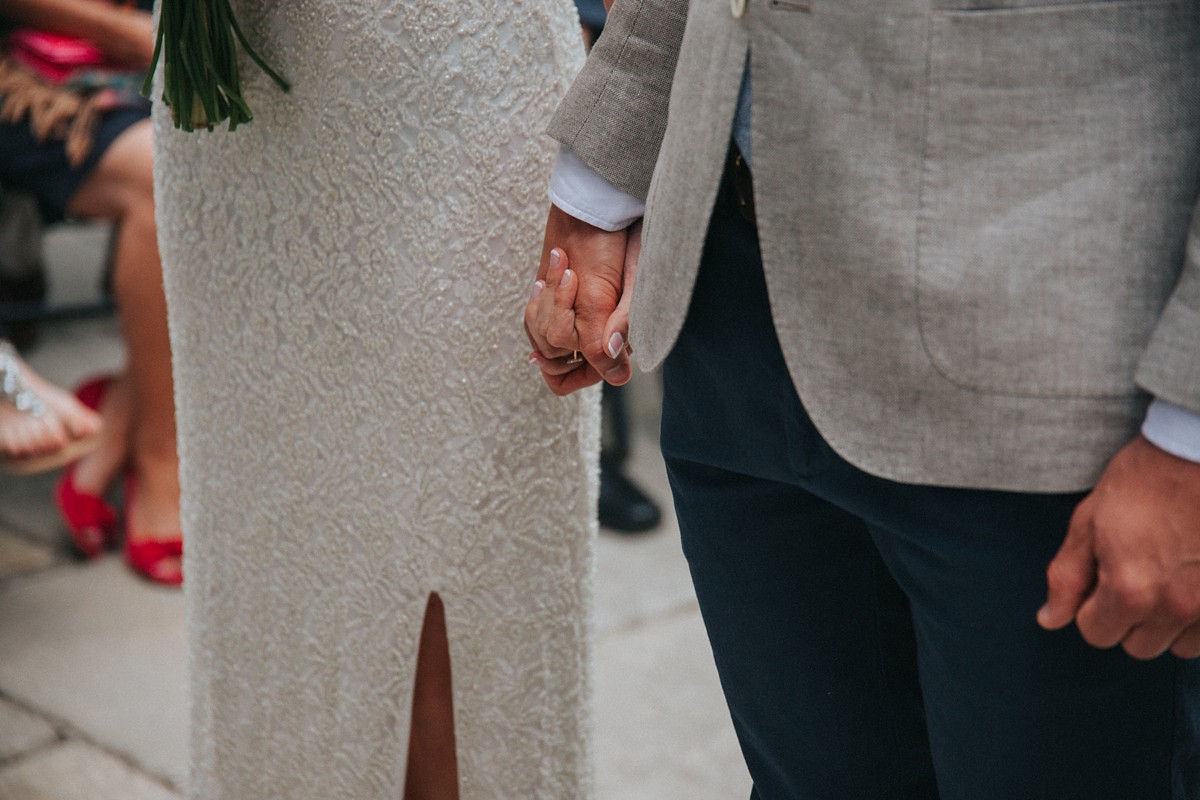 "We had a big 'all singing all dancing' wedding on the Saturday – again at Larmer Tree. Why two weddings? Because we wanted one of our closest friends, Matthew, to conduct a personal ceremony on the Saturday and therefore needed to be legally wed beforehand."
The legal ceremony was held in the temple in the beautiful gardens at Larmer Tree. The bride walked there herself and was greeted by Nick at the bottom of the temple steps.
"I wanted my dad to walk me down the aisle on our Saturday ceremony as that was going to be our official wedding day so I thought I'd walk alone. It was so special to walk through the gardens whilst our aisle music was playing. Then to see Nick at the bottom of the stairs was amazing. I burst into tears, as did he."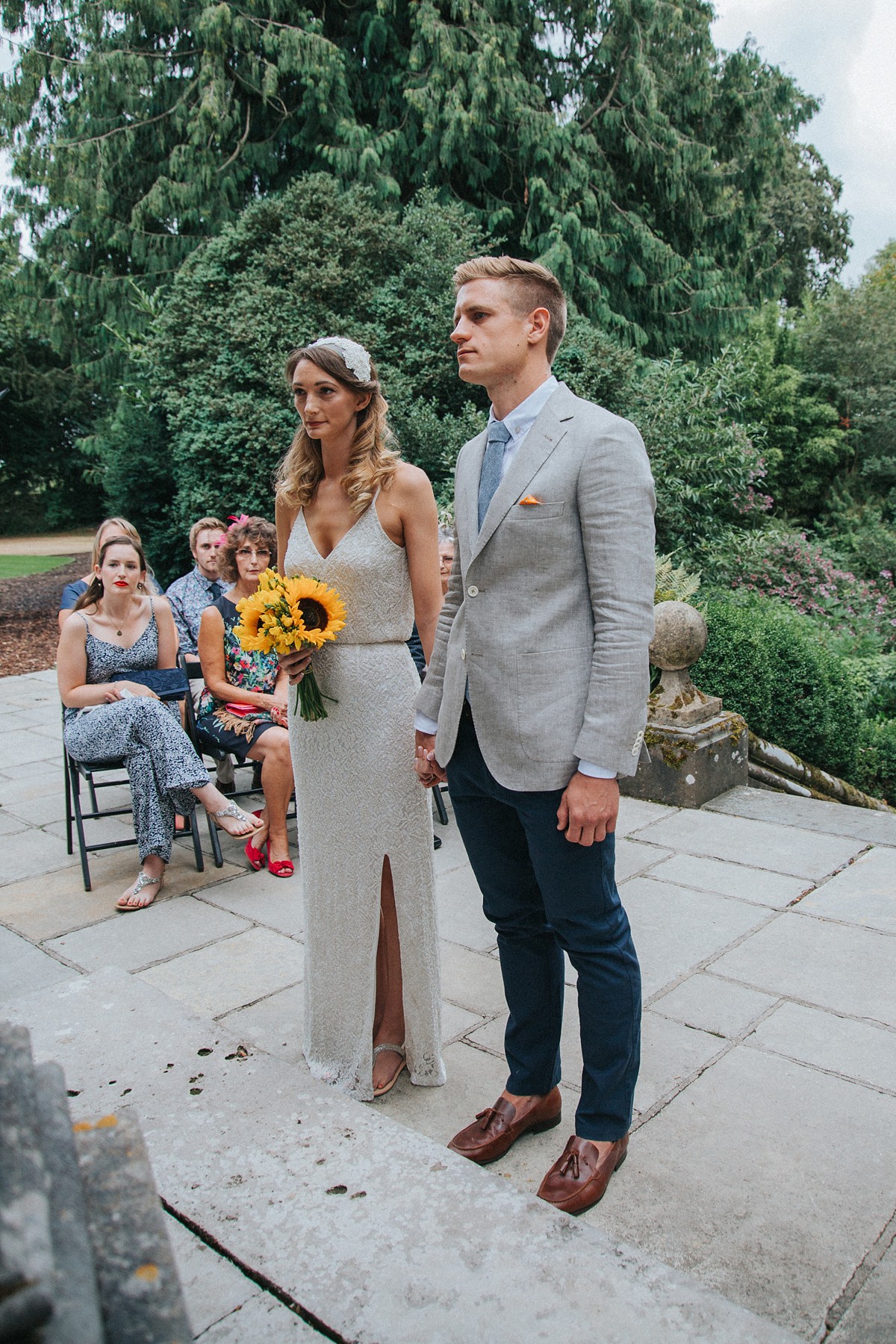 "We composed ourselves and then made our way up the beautiful stone stairs to get wed. It was a really special moment. We had 'Where Is My Mind' by Maxence Cyrin. It's a beautiful instrumental piece that we both love."
The ceremony was led by an officiant from Wiltshire County Council, and was kept short and pared-back.
"We did not have any readings and did not exchange rings as we were going to do all of that on Saturday – the official wedding day. However, the emotion was every bit the same as a big wedding."
"It really was all about the ceremony for us. It was just so special to have just a small number of guests."
For a vintage touch, Alice wore a statement, beaded headpiece from local shop Beau Bijou and styled her long hair into curls herself.
"I did my hair and make up myself. I am very fussy when it comes to curling my hair and wanted to be in control!"
"I wore my favourite pearl bracelet that Nick bought me years before as a birthday gift, as well as pearl earrings I borrowed from Nick's mum Trudi."
"Chanel Coco Mademoiselle – I've always worn it. I didn't want to have a new perfume as I wanted to smell like me for our wedding. It's also a favourite of Nick."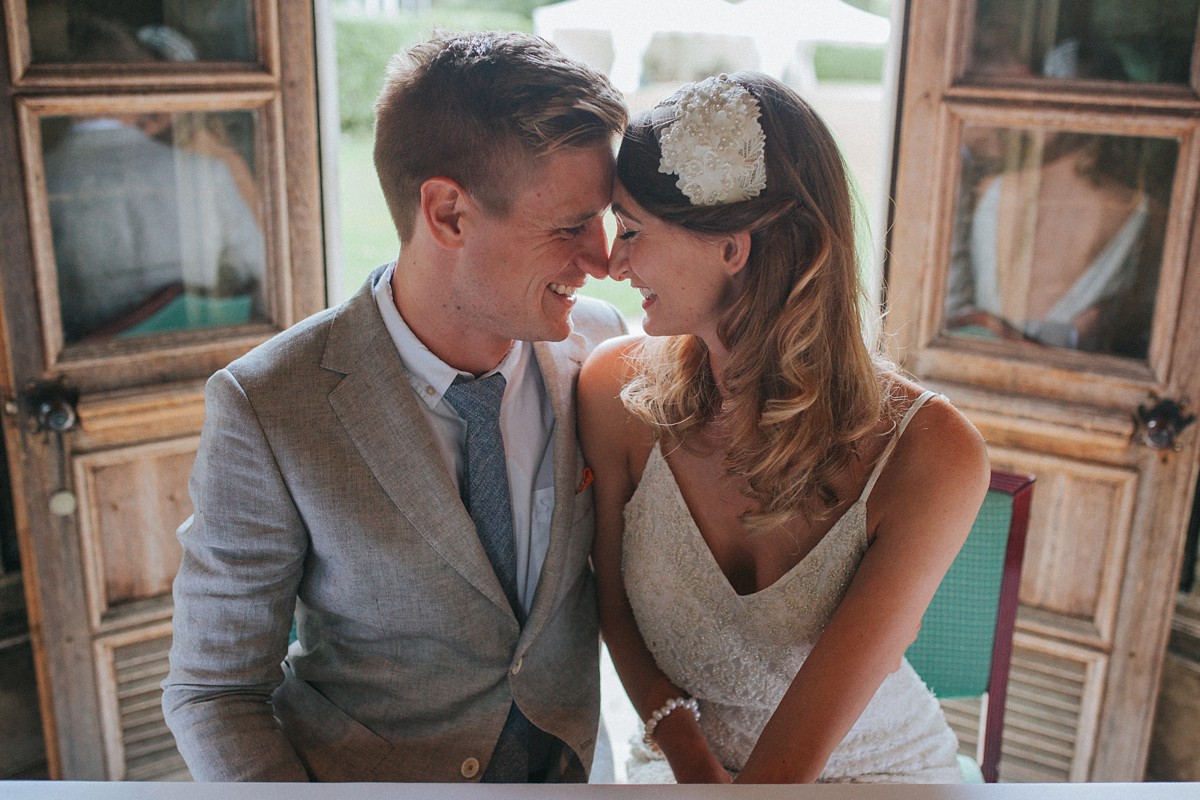 Jewellery and perfume were her own personal favourites, and she also wore her engagement ring from Timothy Roe in Chichester.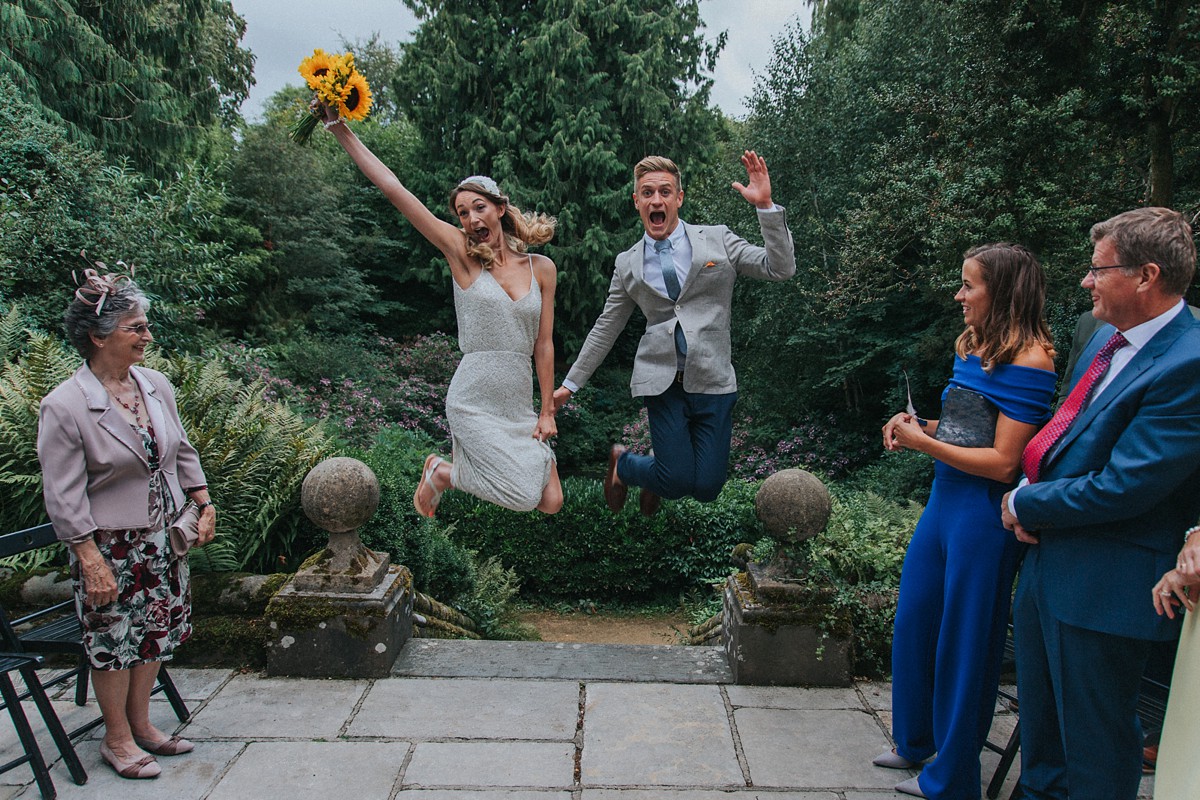 Just like his bride-to-be, Nick had a relaxed look in his blue chinos and a linen jacket.
"Nick's jacket was bought while we were on holiday in Spain in July."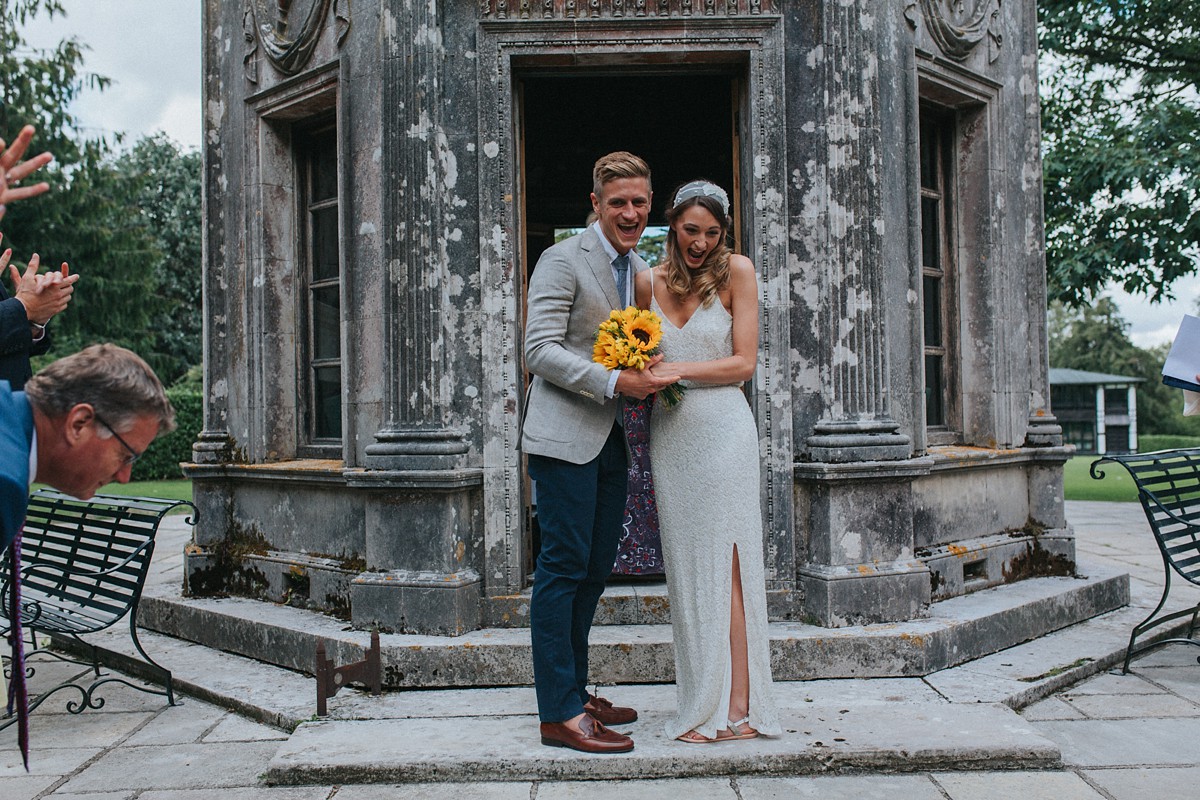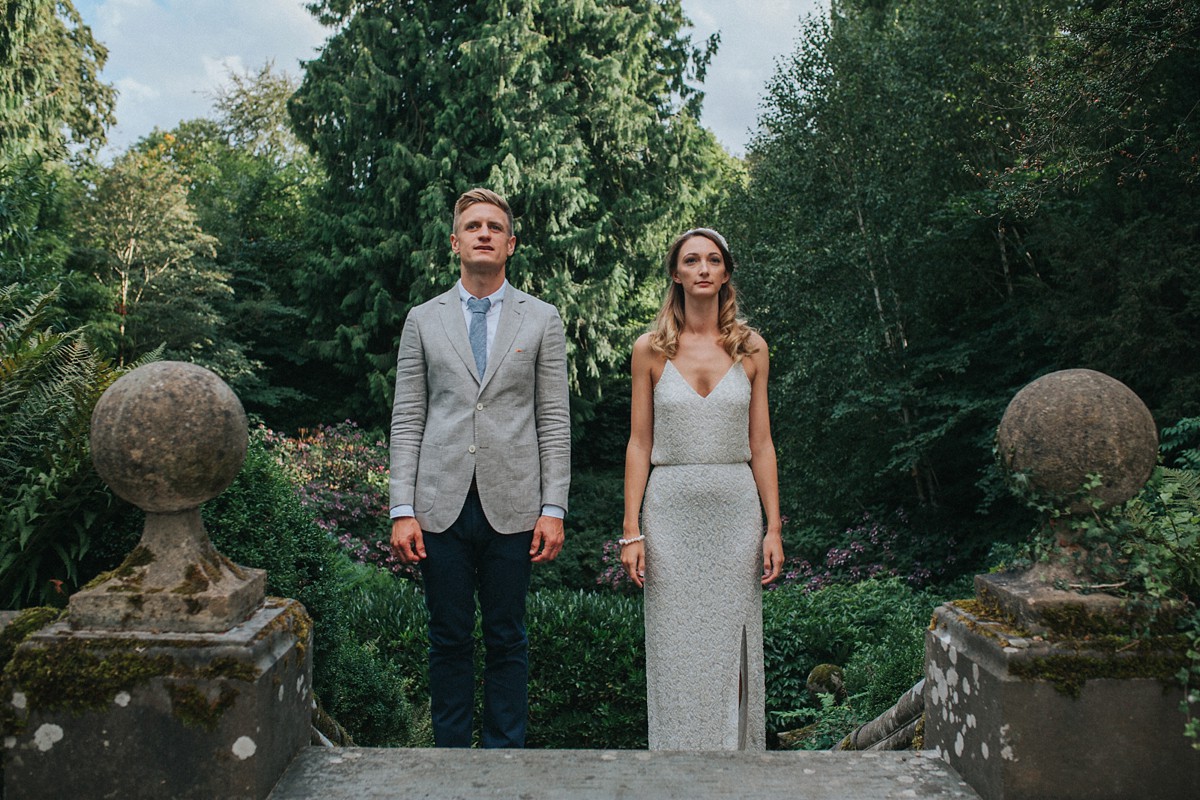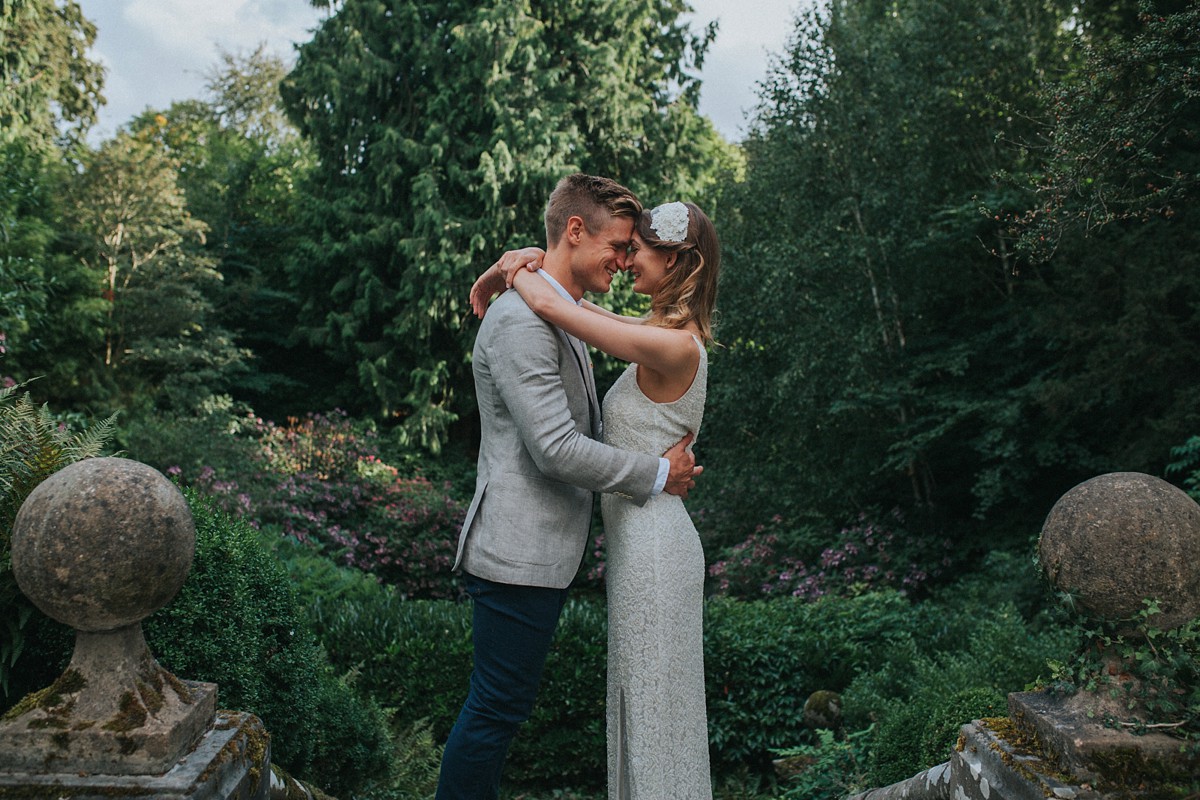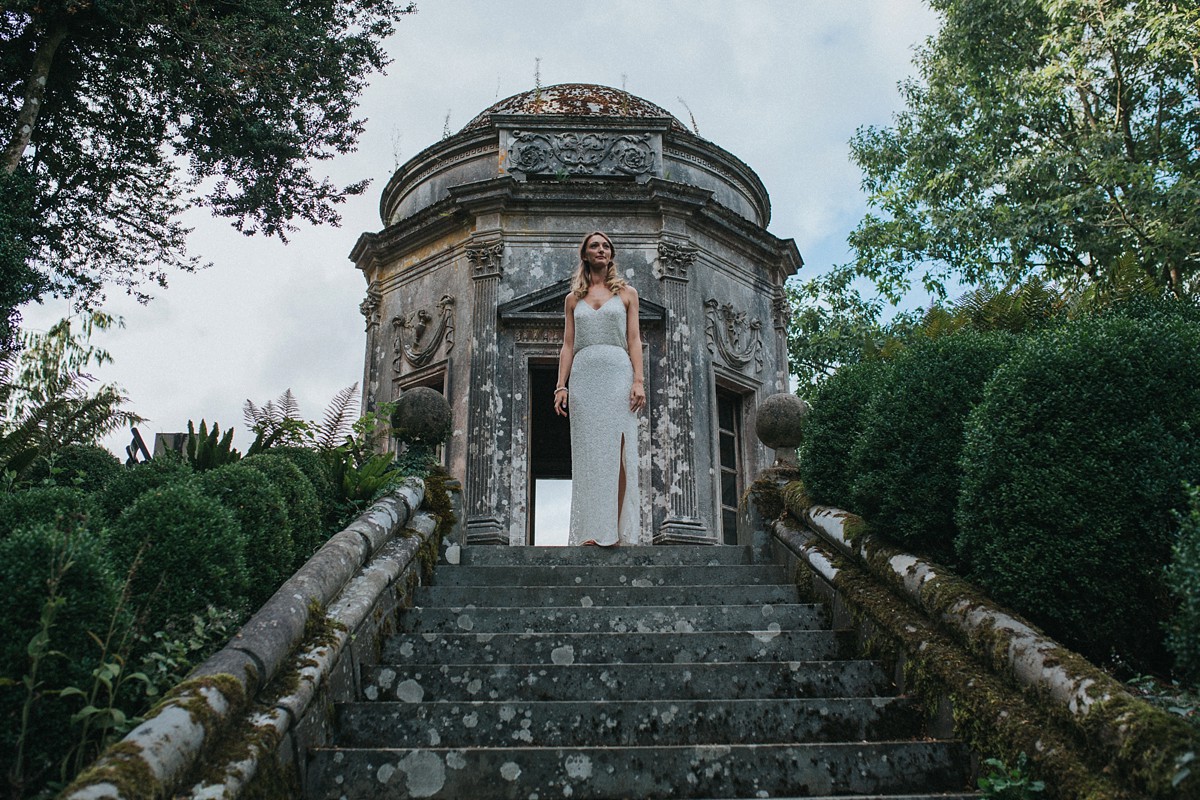 Alice of A Little Picture attended both ceremonies to capture them in a magical, intimate style. I just adore those of the newly-married couple enjoying the Wiltshire countryside together.
"I am biased as I am lucky enough to call her one of my best friends but I think the images speak for themselves."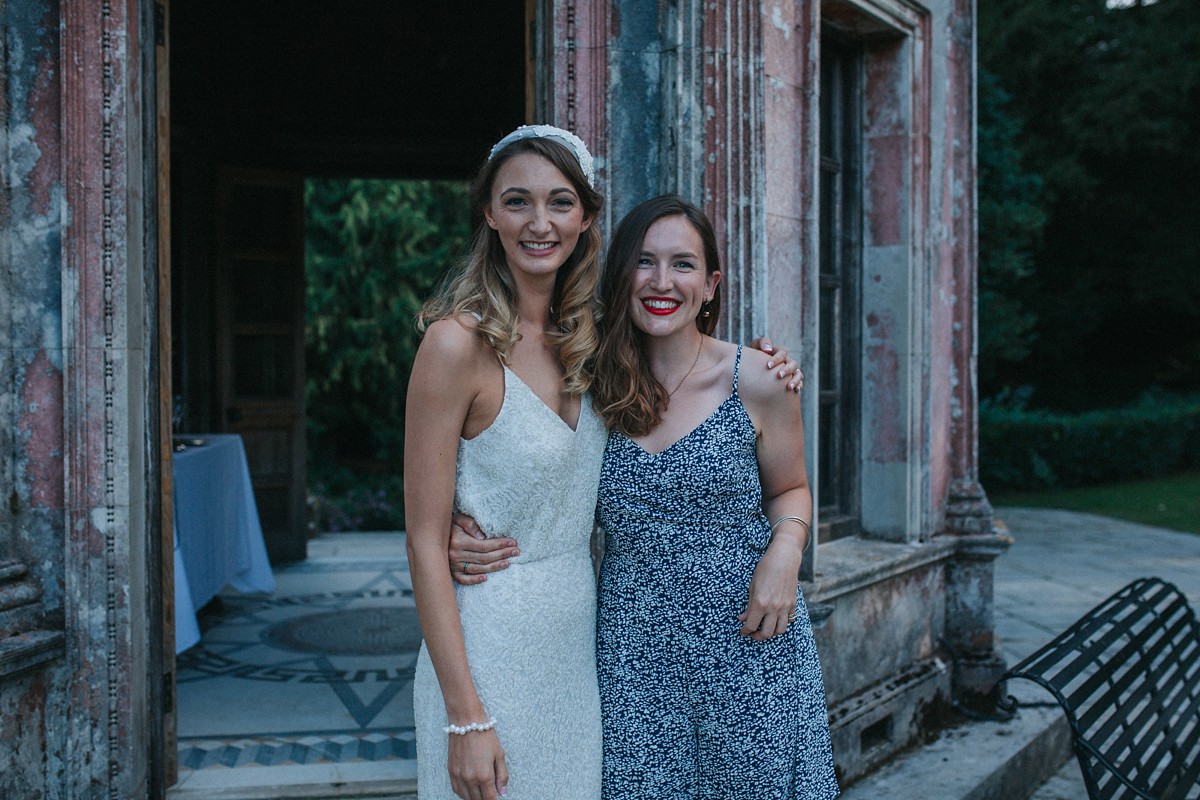 "It was so great to have her there and we felt completely relaxed around her. We knew we were in safe hands because we had seen the beautiful wedding photography she has produced in the past. Even if she wasn't my friend I would have still picked her to photograph the day as she is just brilliant."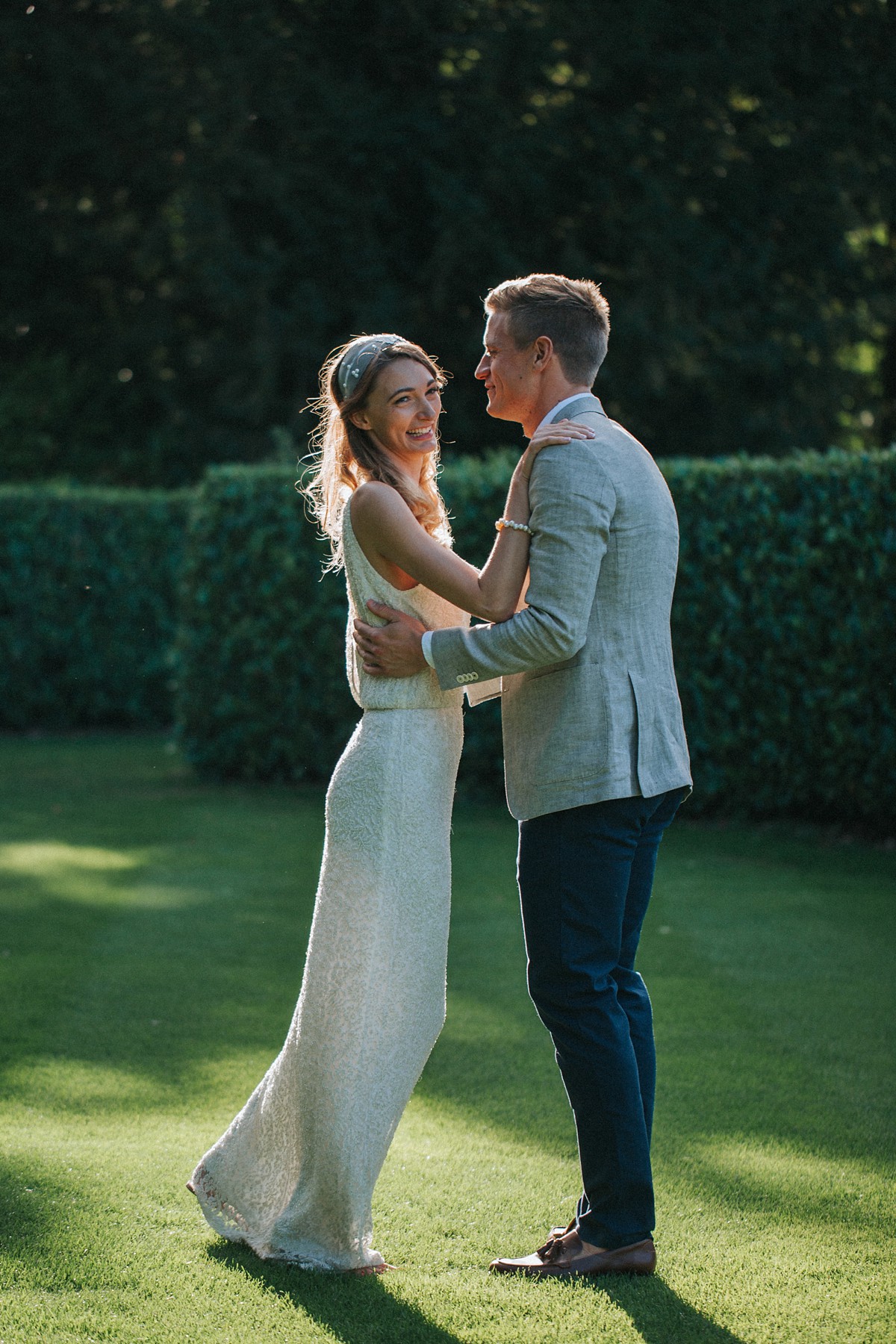 "Andy of A Little Picture made an amazing Super8 film that perfectly captured our day."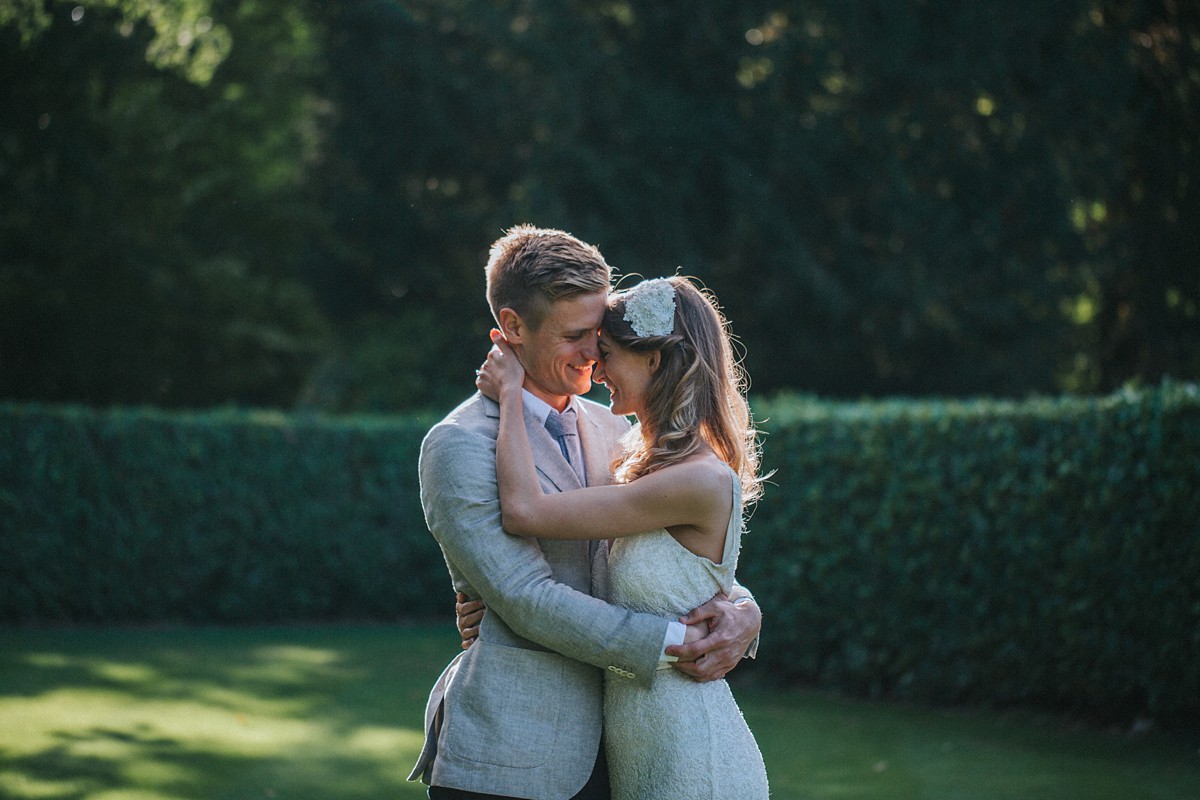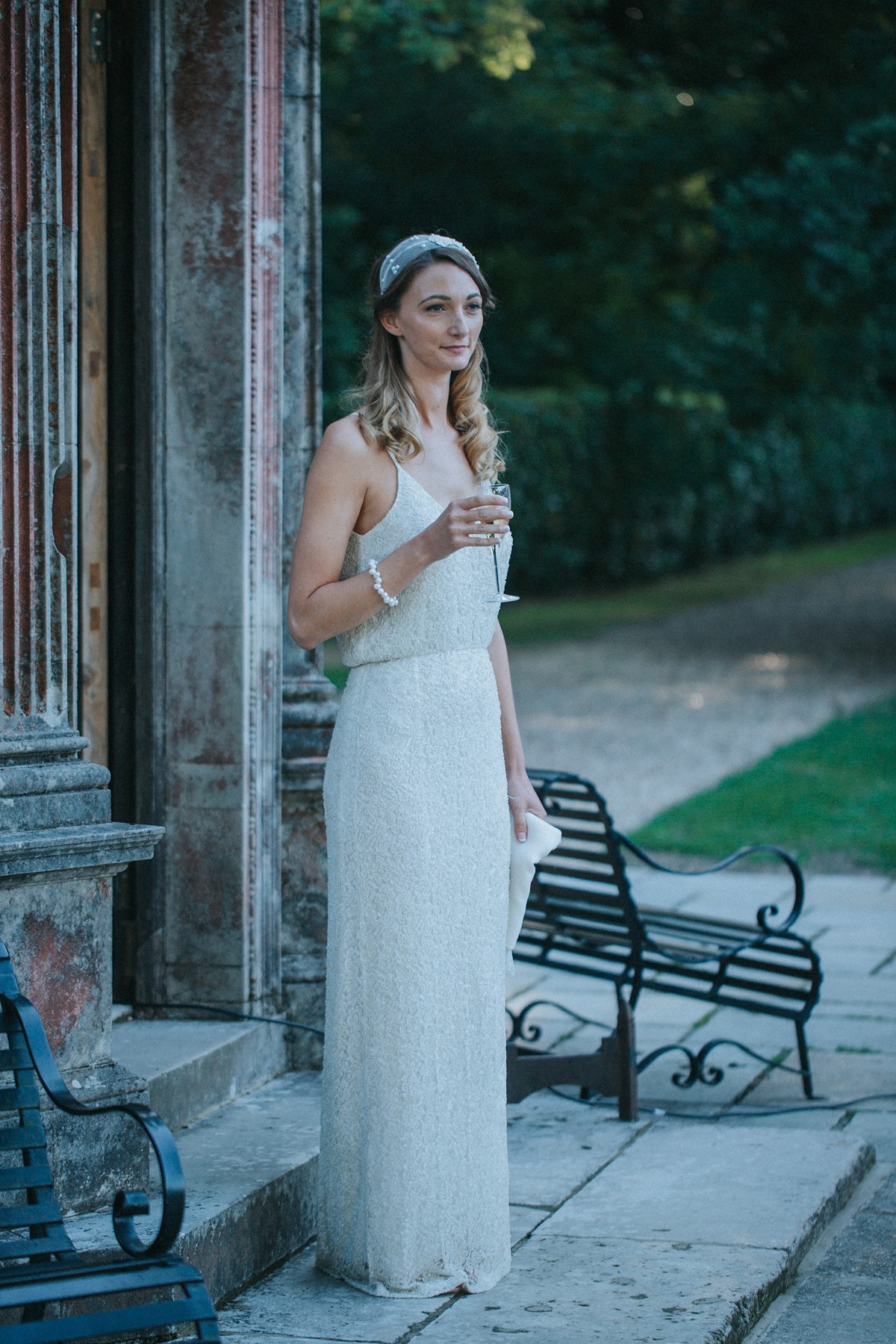 After the ceremony Alice, Nick and their guests walked across the fields to King John's House where an al fresco dinner was waiting.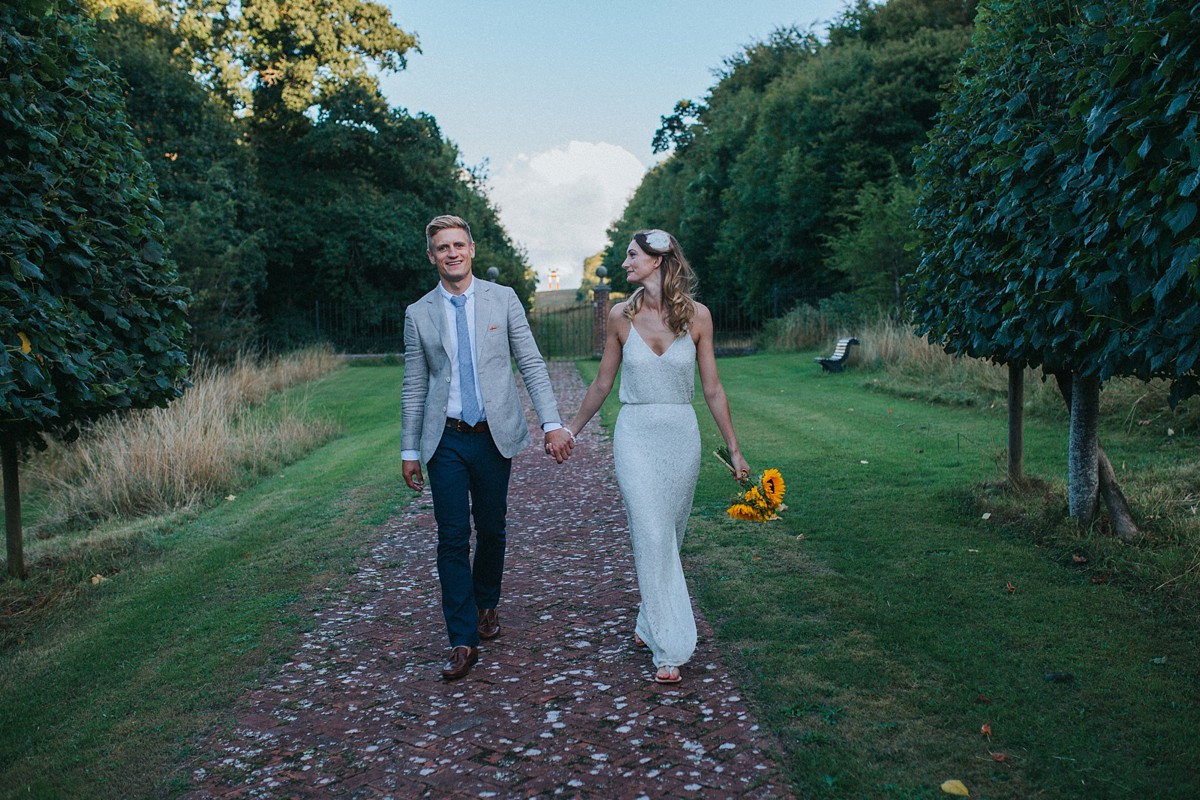 "Pure Punjabi were recommended by a friend. Nick and I have travelled across India together and love Indian cuisine. They did such an amazing job, serving up delicious canapés and an incredible two course, Northern Indian fusion delight."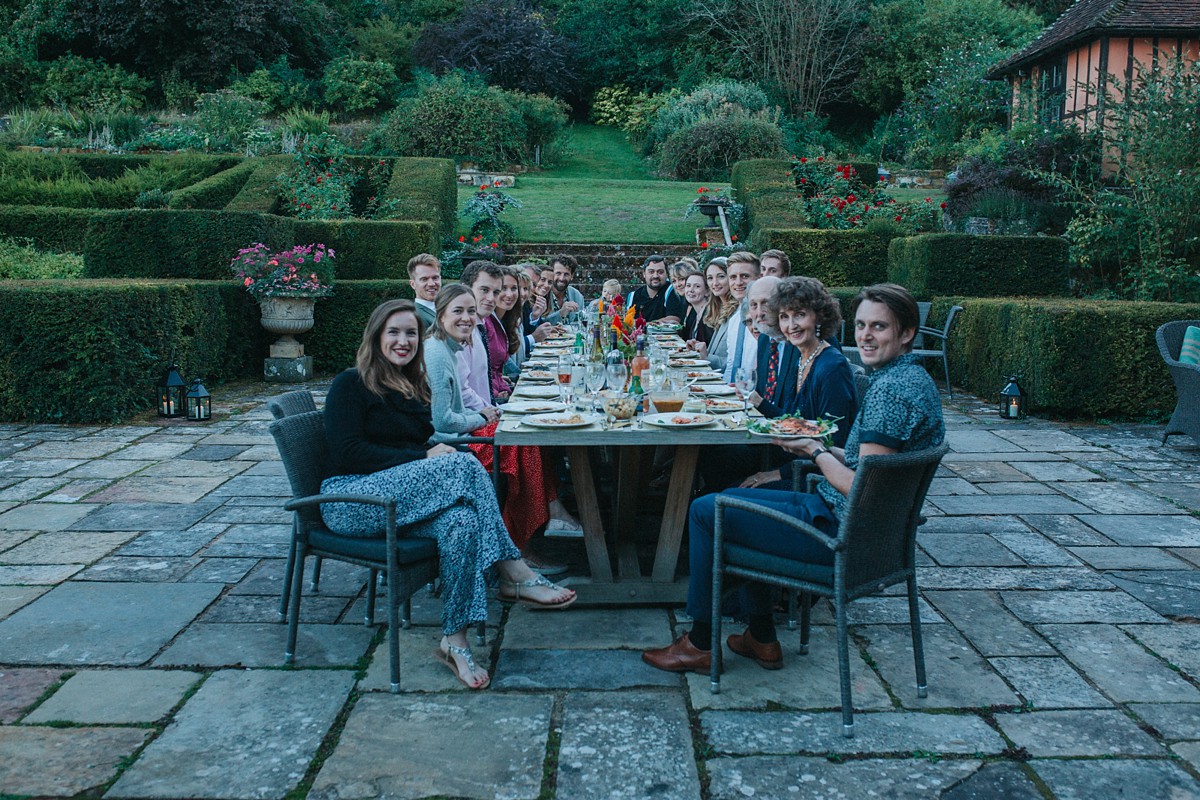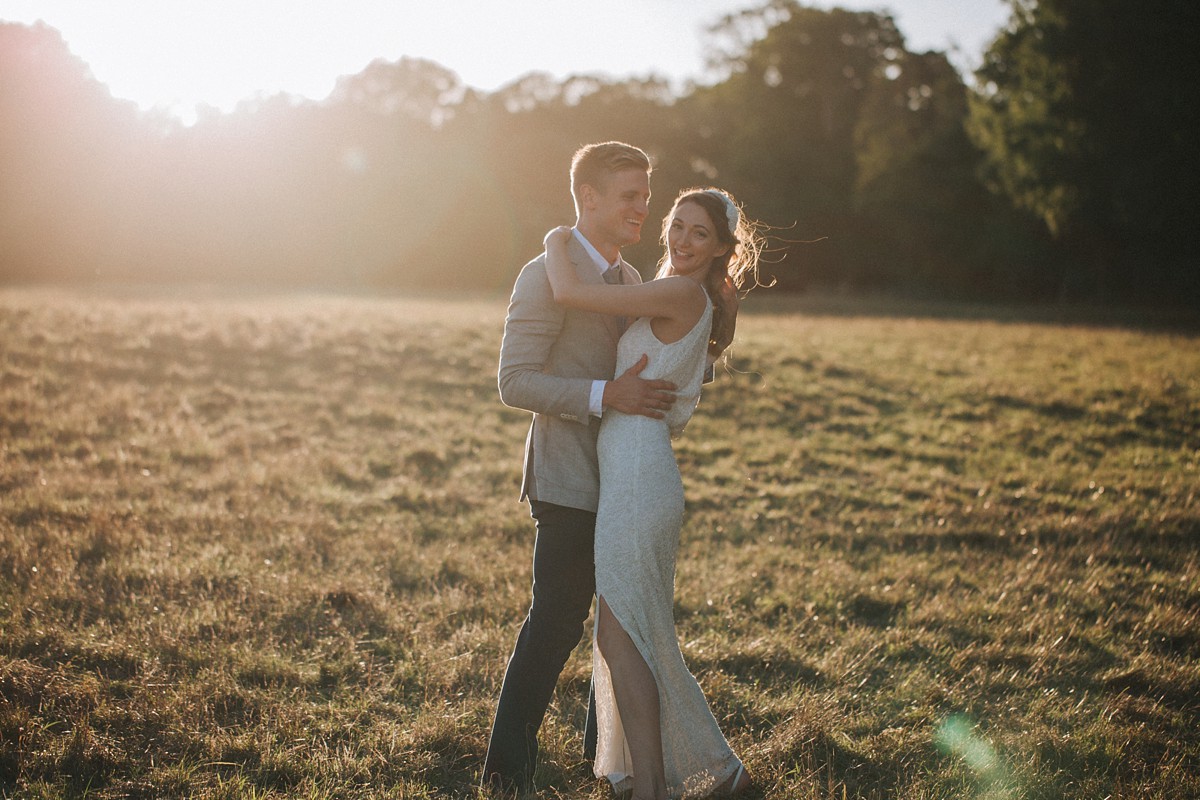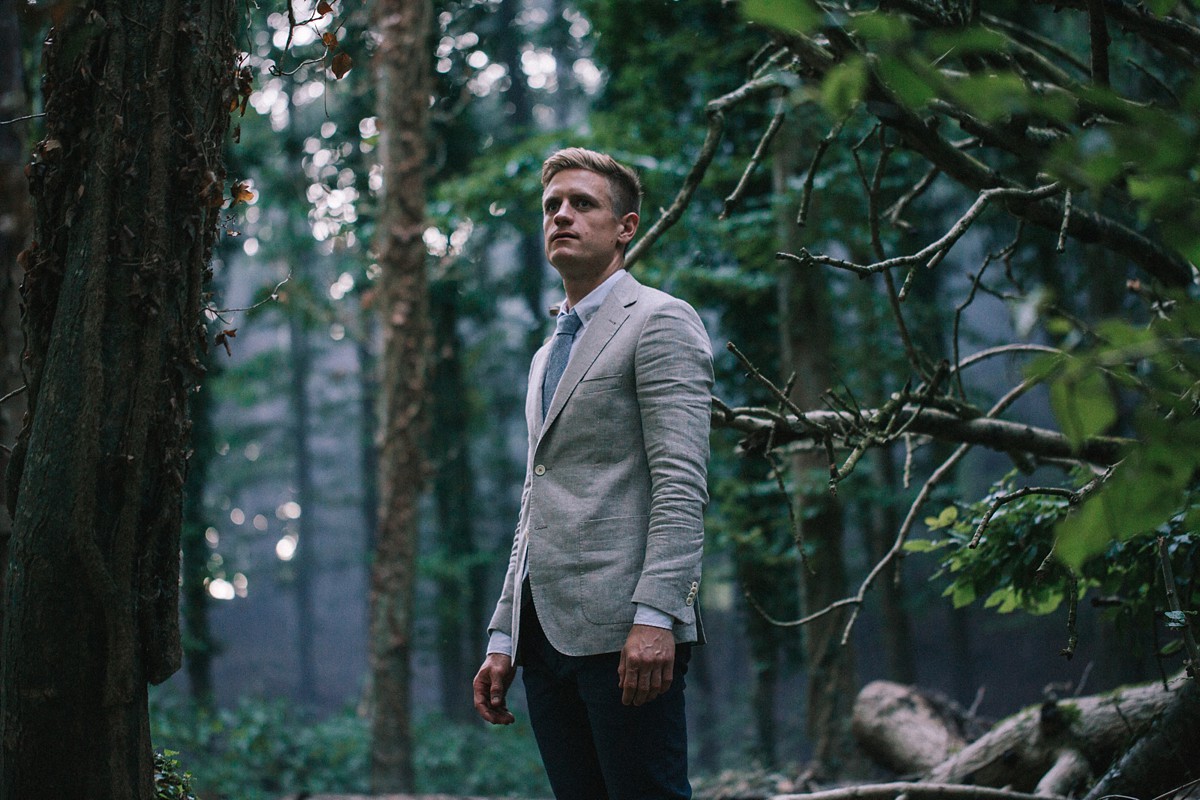 Words of Wedded Wisdom
"I would say have two weddings like we did! It was so magical to make a weekend of it and to have our best friend and third wheel, Matthew, conduct our ceremony on the Saturday. But the Thursday legal ceremony was just fantastic too! We almost got our nerves out on this day. It also meant that we had a weekend of celebrations and it wasn't all over in one day."
"It was great to hire a house out where both families and some friends could stay all together. We ended up having a yoga lesson in the garden the day after and a couples' Olympics! It was so much fun."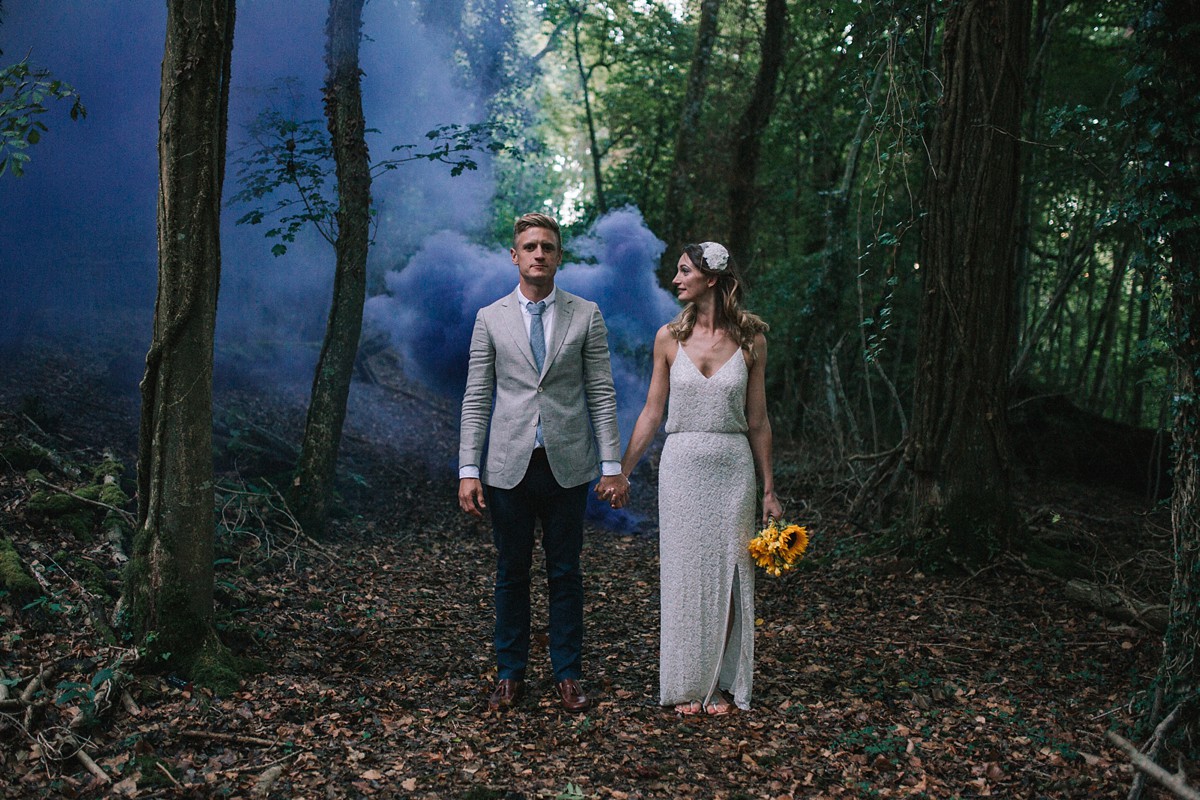 What a magical celebration. Alice and Nick, so many congratulations on your wedding. I must confess I had a little look at your Instagram to see pictures of your second wedding day too, which looks every bit as beautiful. Thank you both for sharing your wedding; it's been lovely to see such an intimate evening. Thank you also to Alice of A Little Picture for your wonderful work.
Ele xx