There just aren't enough superlatives for the wonder that is today's wedding; the joining of two hearts who found each other and fell in love through a mutual love of poetry and walking.
This celebration was also the joining of families in a sweetly intimate day, with a civil ceremony and a church blessing, ice cream, a beach walk and a fish and chip supper to round off the day. Meet our couple, Nicole, a dementia companion, and Pete, who is a GDPR and cyber security specialist.
Images by Lisa Jane Photography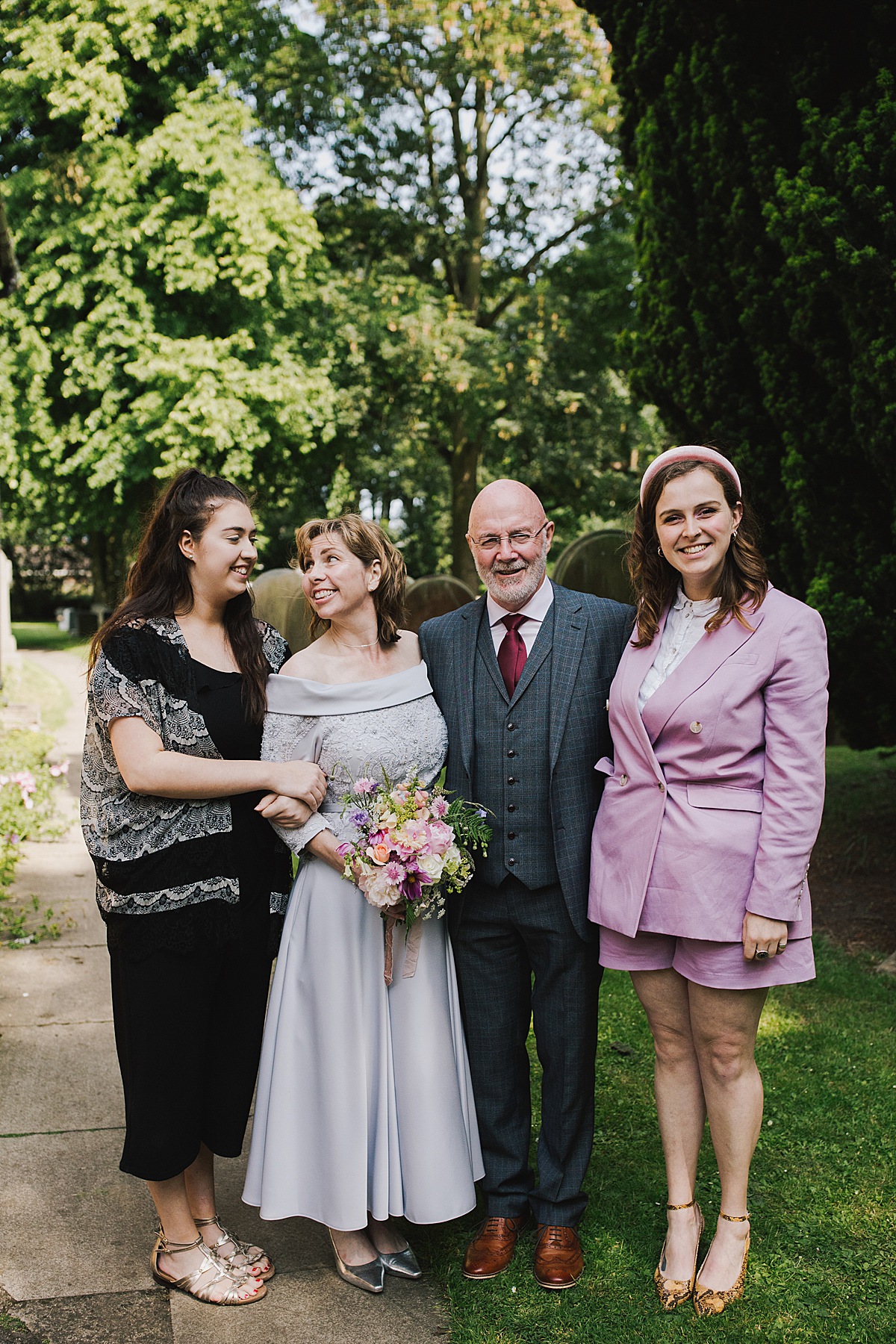 They were married on the 22 June 2019 at Louth Registration Office in Lincolnshire, followed by a blessing at St. Giles with St. Matthew Church in Scartho, Grimsby. Nicole and Pete also enjoyed coffee and cake at the Masons Arms Hotel, and took a walk along Fitties Beach before heading for fish and chips at Papa's Fish & Chips on Cleethorpes Pier.
Some of you familiar with Love My Dress and the social media wedding scene, may recognise one of the beautiful faces in these images (hint, she's an all-round life and wedding enthusiast!).
"Pete and I have both been married more than once before. We were acutely aware of this, and wanted the impressions of those marriages (to our respective children's other parents) to be safe in their minds – but this marriage? This one didn't need any embellishments – this one is the one we had both been waiting for."
"St. Giles with St. Matthew is a gorgeous little church, and Pete's parents are buried there. We paid our respects to them before the blessing."
We pick up this story after the civil ceremony, where Nicole and Pete were joined by their loved ones for their church blessing, conducted by Reverend Mary Vickers.
"We were legally married at Louth Registration Office. It was all over in 20 minutes, but we really wanted a church blessing. All joking aside, we were lucky to have Reverend Mary Vickers to conduct it – she is a friend of Pete's and was able to use her Bishop's Licence to officiate."
"She has some incredible experiences under her belt including International Sports Chaplain at the London 2012 Olympics and the Invictus Games, Toronto, and Lead Chaplain for Humberside Police. She's a champion for mental health and wellbeing in workplaces too."
On her feet, Nicole wore silver mid-heeled court shoes from Marks & Spencer, which she found just three days prior to the wedding, and pretty jewellery from Accessorize.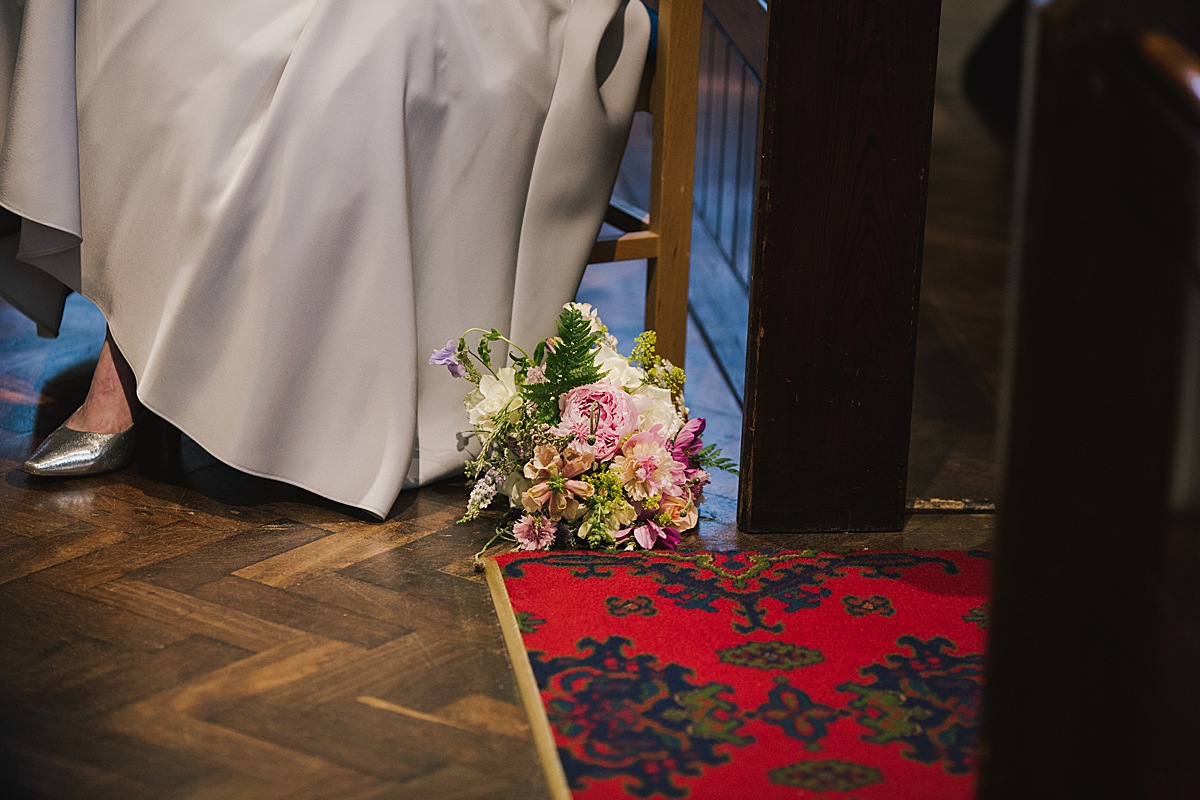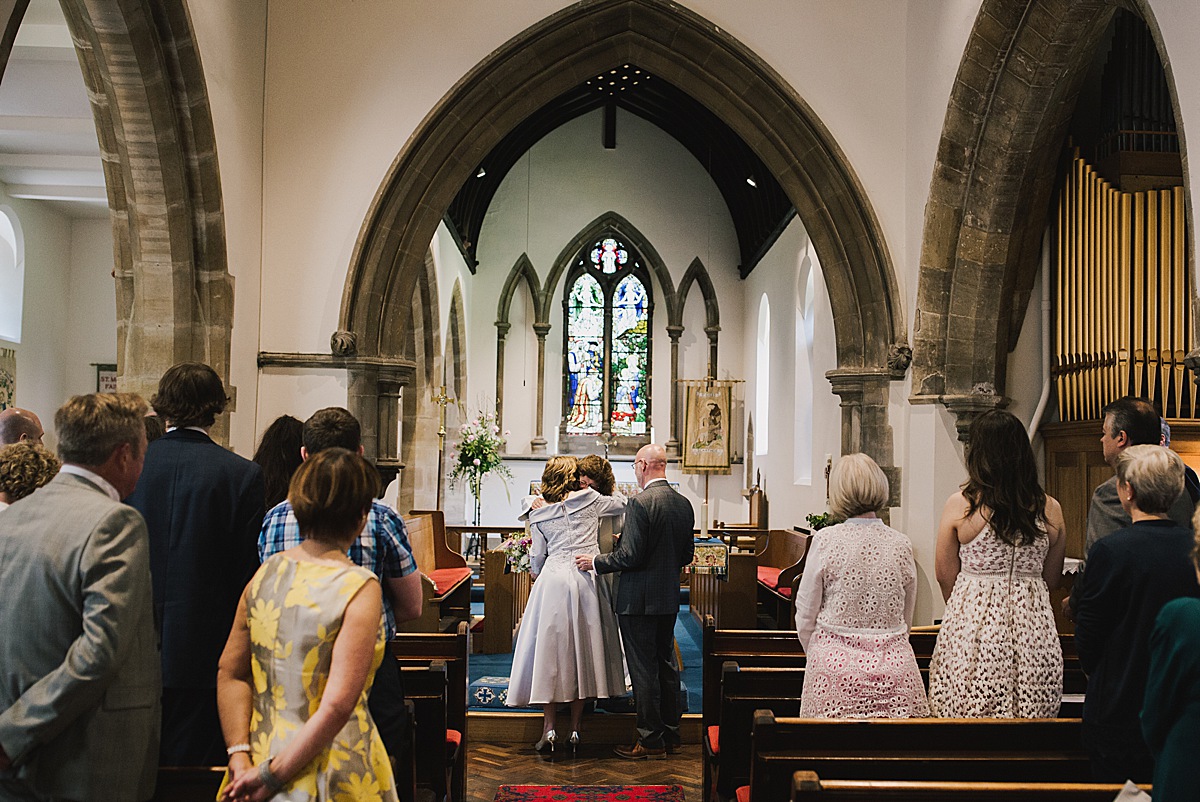 Nicole and Pete walked down the aisle to one of their favourite songs – It's You, by Westlife, and as well as their blessing, Rev. Mary wrote a very special piece about the couple's relationship.
"She created and delivered a beautiful reading about the past, present and future. It was respectful of all that had gone before, but optimistic, moving and rightfully celebratory about all that we have now and what to look forward to."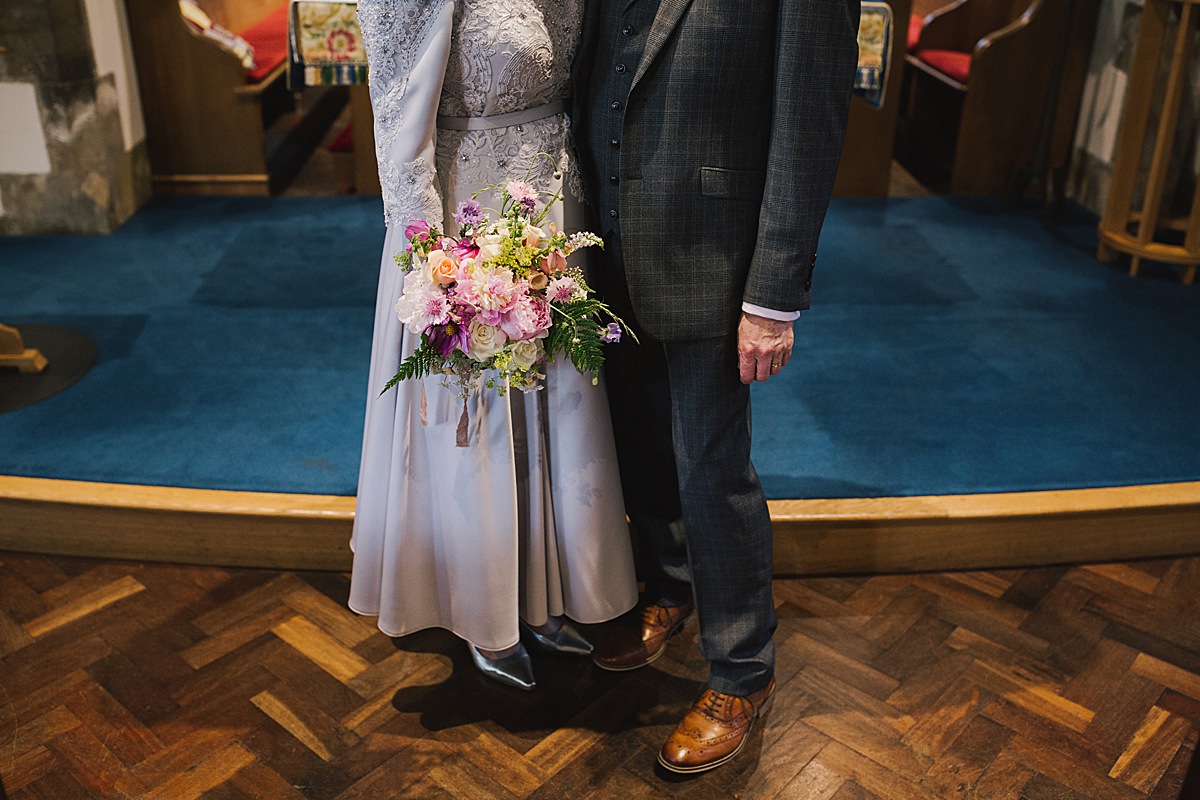 "Pete and I were introduced by my very dear friend, Stella, who met Pete at a networking event. They got talking, and he told her that he would love to share a life again with someone; someone he could go walking with and read poetry with. It was the poetry that did it!"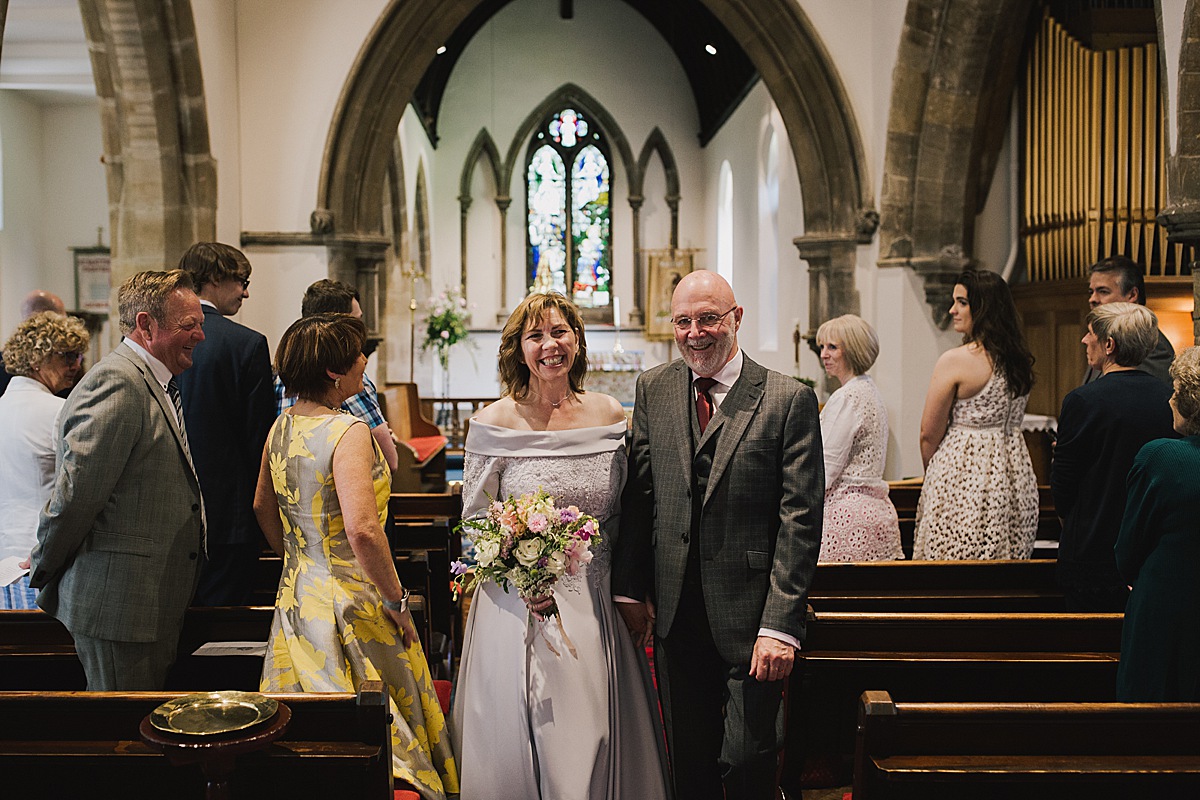 "Not many people admit to liking it, or reading it or wanting to share it with someone else. And the walking? When I met Pete, I was walking the East Yorkshire coast alone, and he was running in Lincolnshire woods alone, habits that both of us had adopted when trying to heal a broken heart."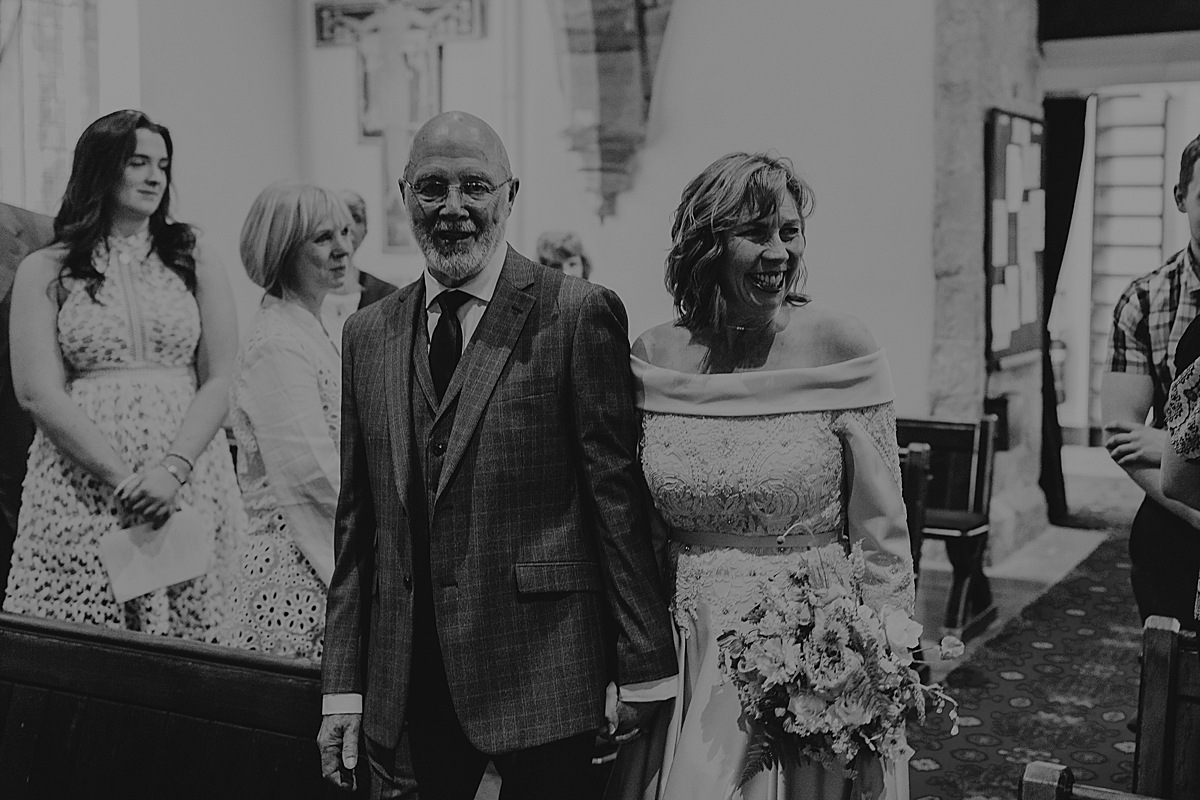 "Pete proposed in his flat, in the kitchen, completely unexpected – both for him and for me – during a routine conversation."
"Then he proposed again, formally, in front of The Gansey Girl statue in Bridlington, East Yorkshire, where I have spent a lot of healing and thinking time. We got engaged on December 6 2018 and were married 6 months and 1 week later."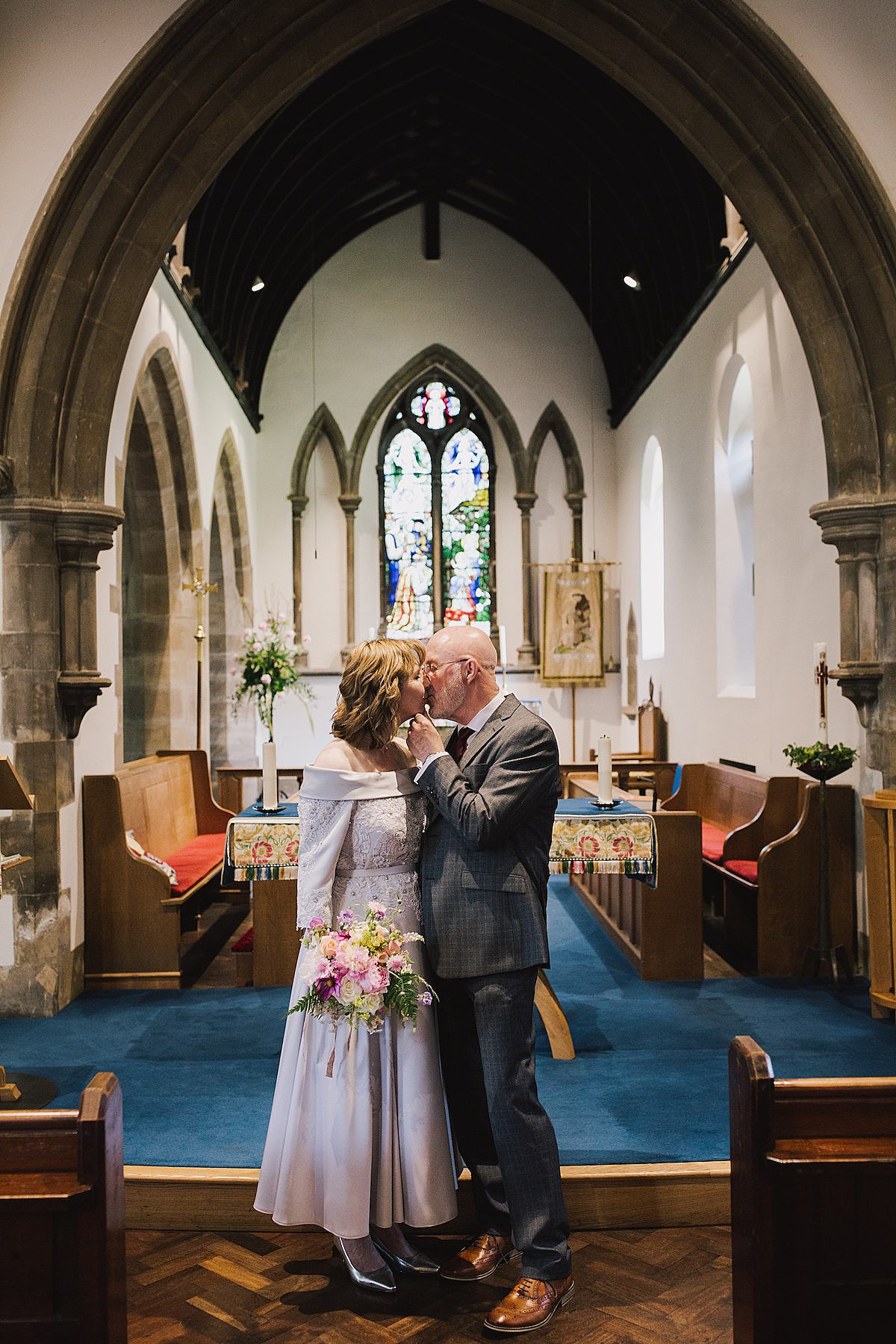 Nicole carried a magical midsummer bouquet by Fig & Fern Flowers – blush tinged peonies and vibrant pink cosmos mixed with frilly scabiosa in pastel shades, apricot roses and foxgloves, with ferns and delicate Queen Anne's lace.
"My daughter Ellie had organised and ordered this, along with a special buttonhole for Pete. I only saw it a few minutes before the ceremony. I know I had mentioned ferns as a tribute to Pete's runs in the woods, and my bouquet also had three feature peonies to represent me and my daughters."
"Ellie's brief to Claire was that I hate prepared flowers, so to go as wild as possible. As she has her own cutting farm and prioritises seasonal British flowers, Claire was the perfect choice and produced a stunning arrangement."
Wedding rings were custom made at Vintage and Modern Jewellers in Birmingham, with Nicole's being designed by Pete to fit perfectly with her unusually shaped vintage engagement ring.
"My wedding ring is actually now in three parts: Two gold bands shaped to fit each side of my diamond engagement ring. Pete says the two halves of the band are like his arms around me, and they also remind me of the waves of my beloved coast."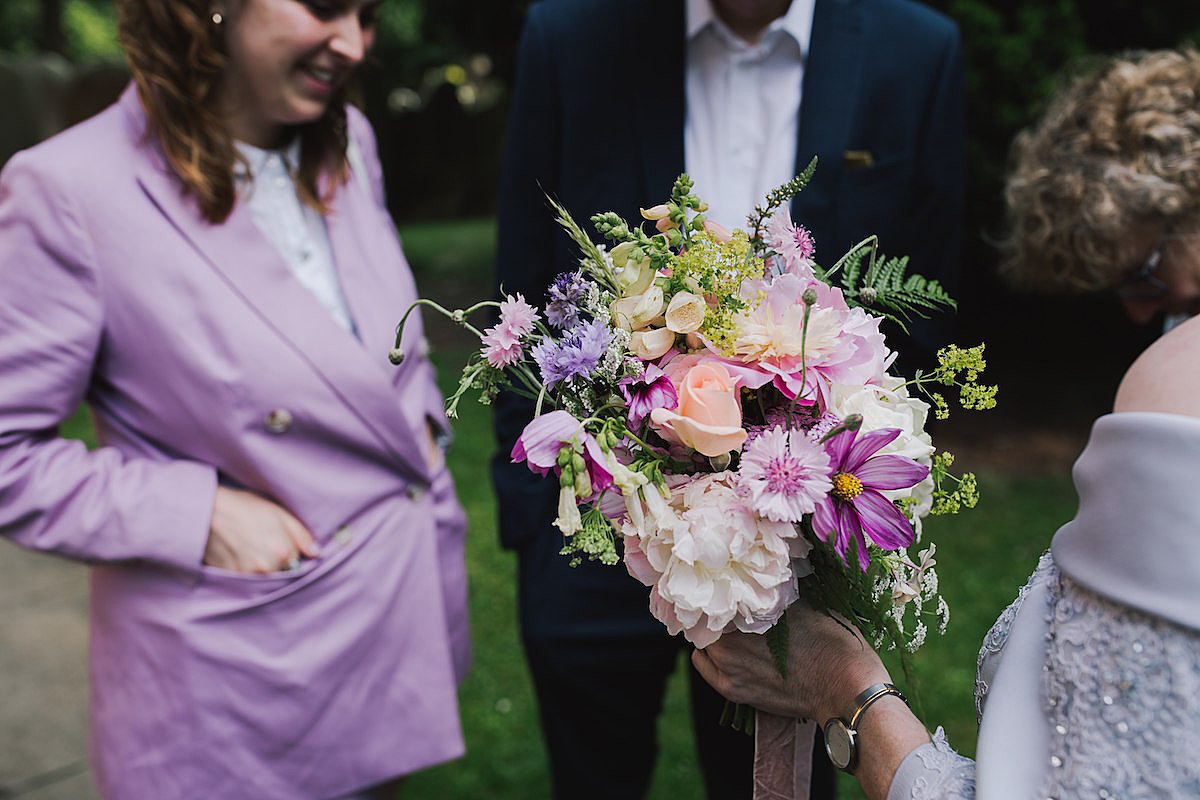 I just love the charming and intimate moments captured by Lisa Jane Photography, especially as Nicole and Pete walked hand in hand through the windswept dunes along the beach. It's fair to say that the couple were thrilled with Lisa's approach, and the resulting, treasured images.
"I really, really dislike having my photo taken and will cry if the camera is pointed at me too long, so Lisa had a challenge. She was so unobtrusive and managed to capture some moments that were just between Pete and I and I didn't even know she was there."
"Lisa seemed to have an intuitive understanding of what we needed and was so, so lovely, that we kidnapped her in the car and took her to Fitties Beach, Humberston, near Cleethorpes to take some pictures of us by the sea, in the wind – perfect."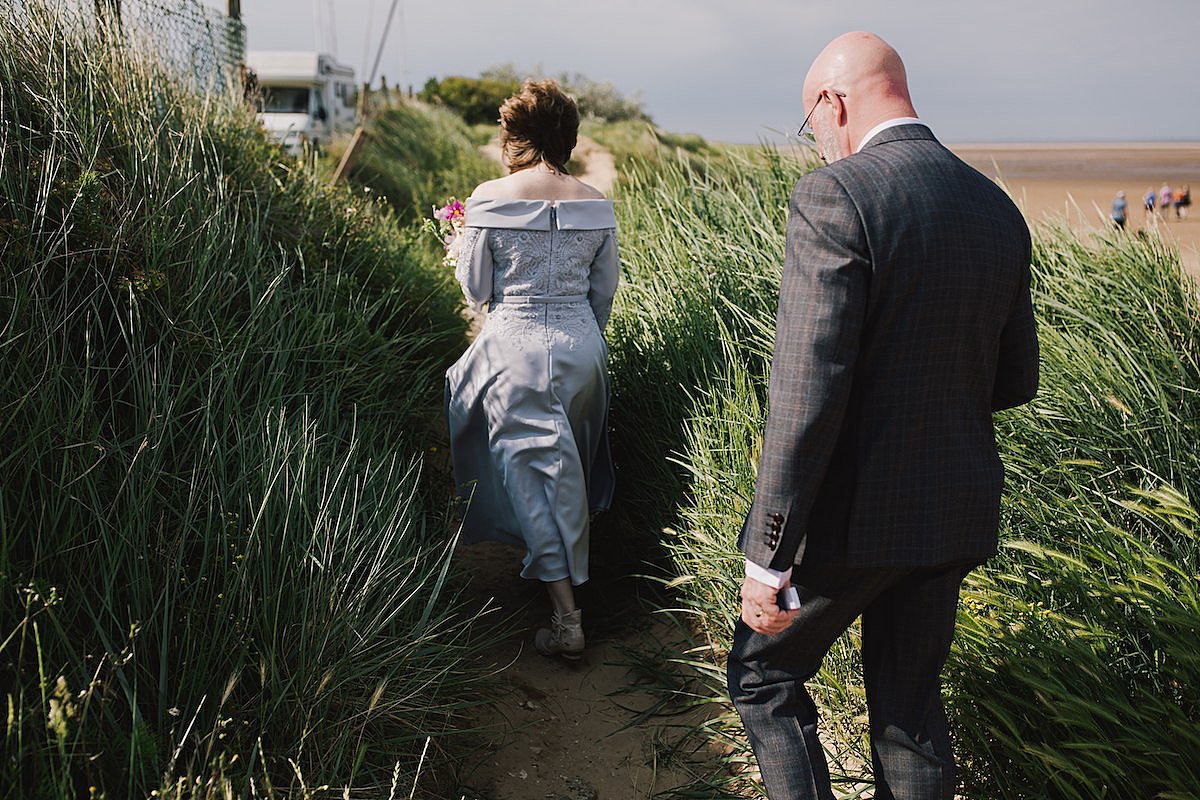 "My youngest daughter, Amelia did my make-up. I don't usually wear much. She was the perfect person to do it and has just won the Most Promising Beauty Therapist Award at Yorkshire College of Beauty."
"My perfume was Lutece by Houbigant, as always. I've been wearing this since it came onto the market in the late 80's. It's a scent which everyone remarks on, although it has been discontinued and the current version is nowhere near as good as the original."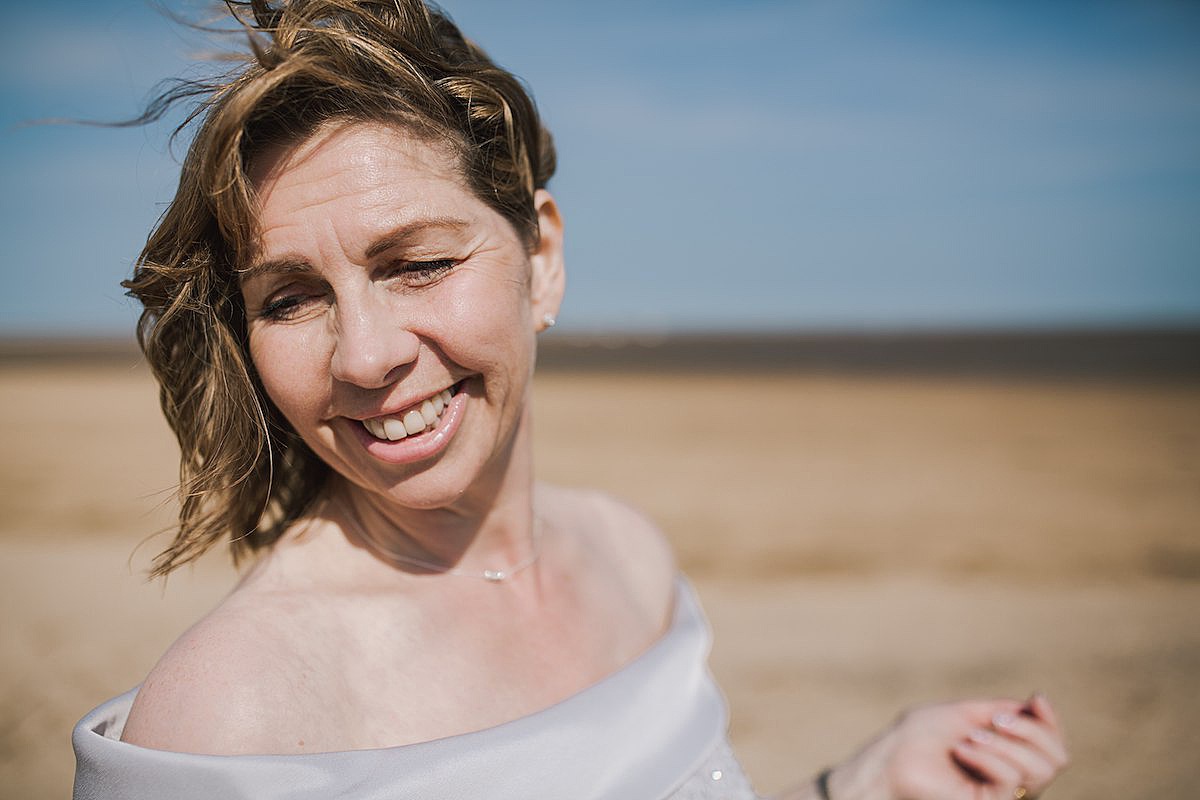 Pete wore a fantastic three-piece suit in a grey check, with a classic white shirt and burgundy tie, from Enrico di Creazione da Moda at House of Fraser, along with some very special heirloom cufflinks belonging to his father.
Nicole wore a wonderful ballerina length dress from Ronald Joyce's Veni Infantino collection, chosen at boutique Wats On Fashion. The dress was a delicate shade of dove grey, with an embellished off-the-shoulder bodice falling to a full skirt.
"I knew that I wouldn't feel right in a bridal gown with four adult children present and previous marriages between us. I just wanted to look feminine. Pete treats me like a lady, and I wanted to look like one and not hide my curves for once. That said, I did want a 50's vibe – small waist, full, longer length skirt and trim sleeves."
"I liked the way the shawl neckline looked and didn't reveal anything (I have never worn anything this 'strapless' before or since!) and the clever internal fitting of the dress meant that I felt confident about not falling out of the dress."
"I liked the full fabric and weight of the skirt. I wanted something, just for this one day, that showed my curves and celebrated the woman I am."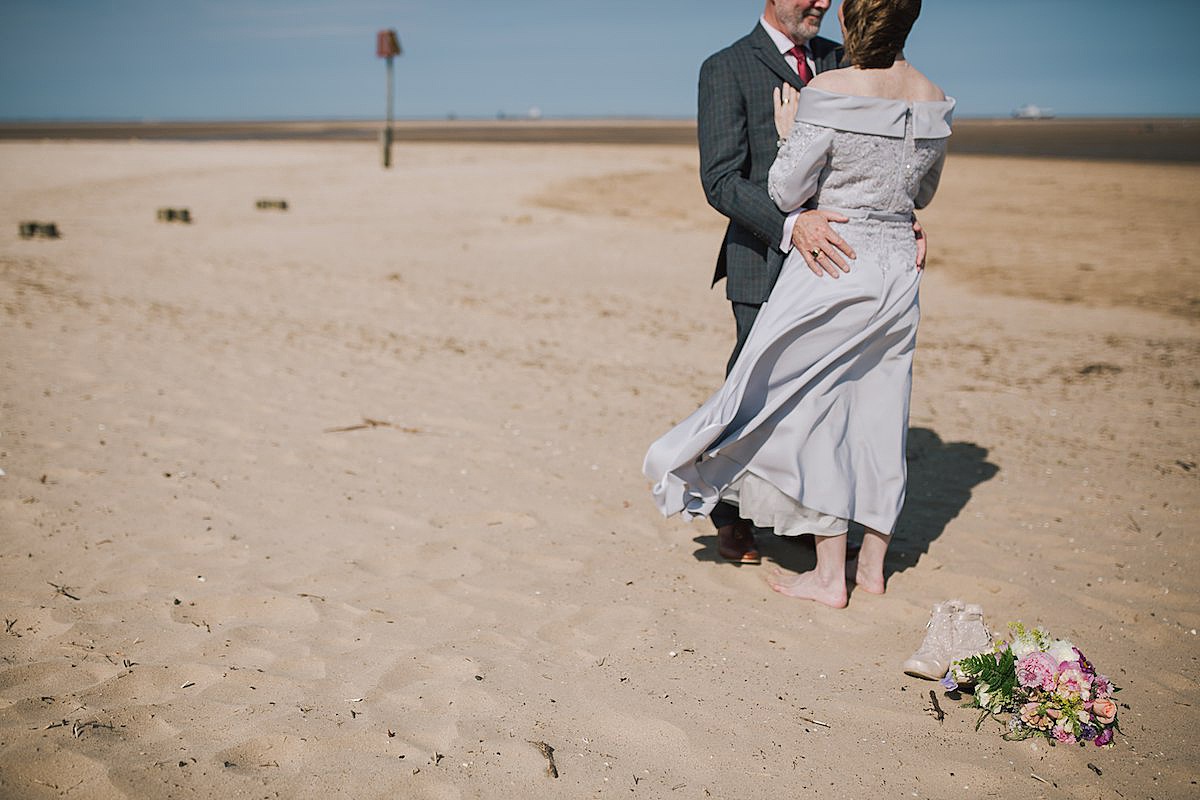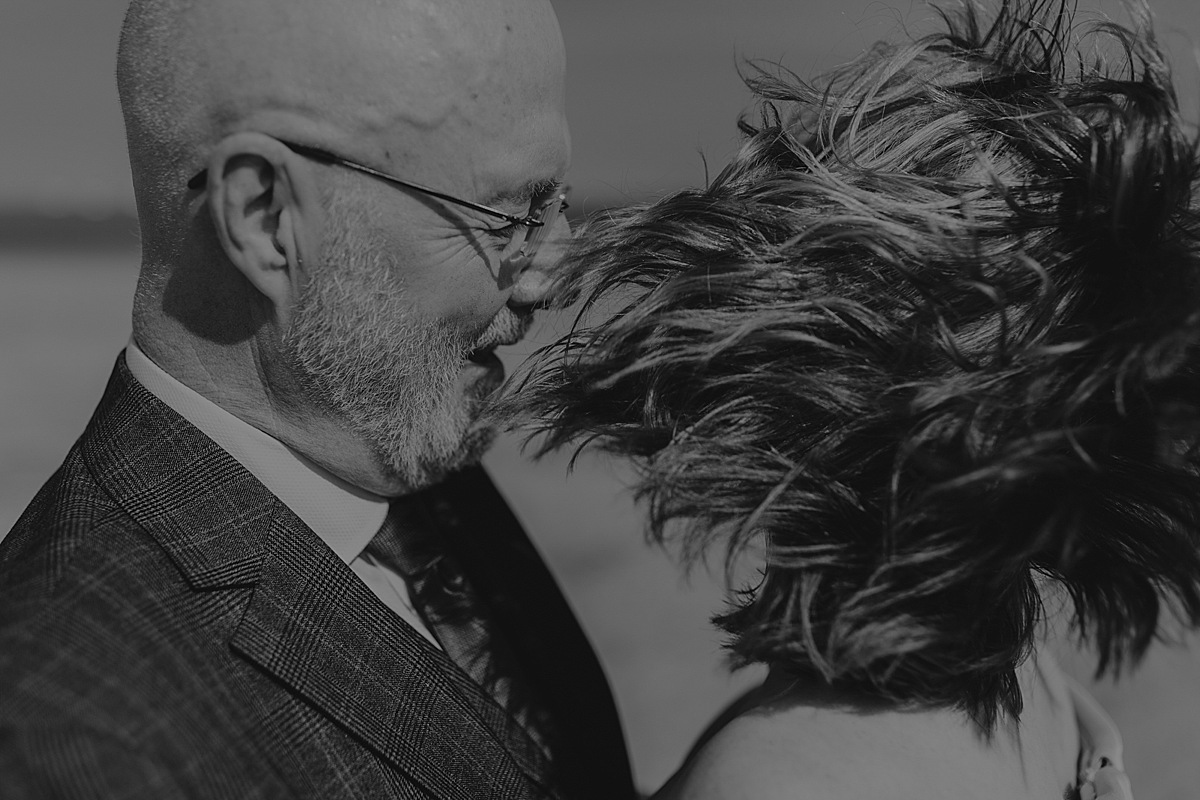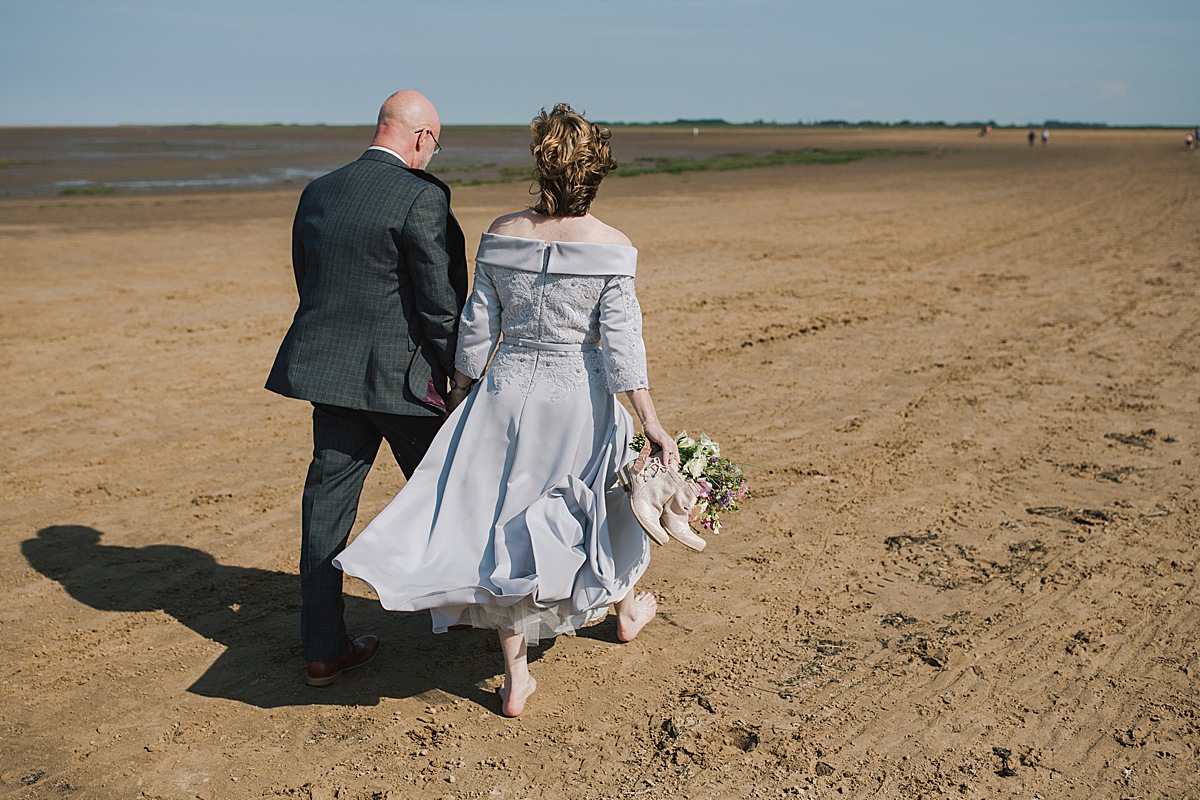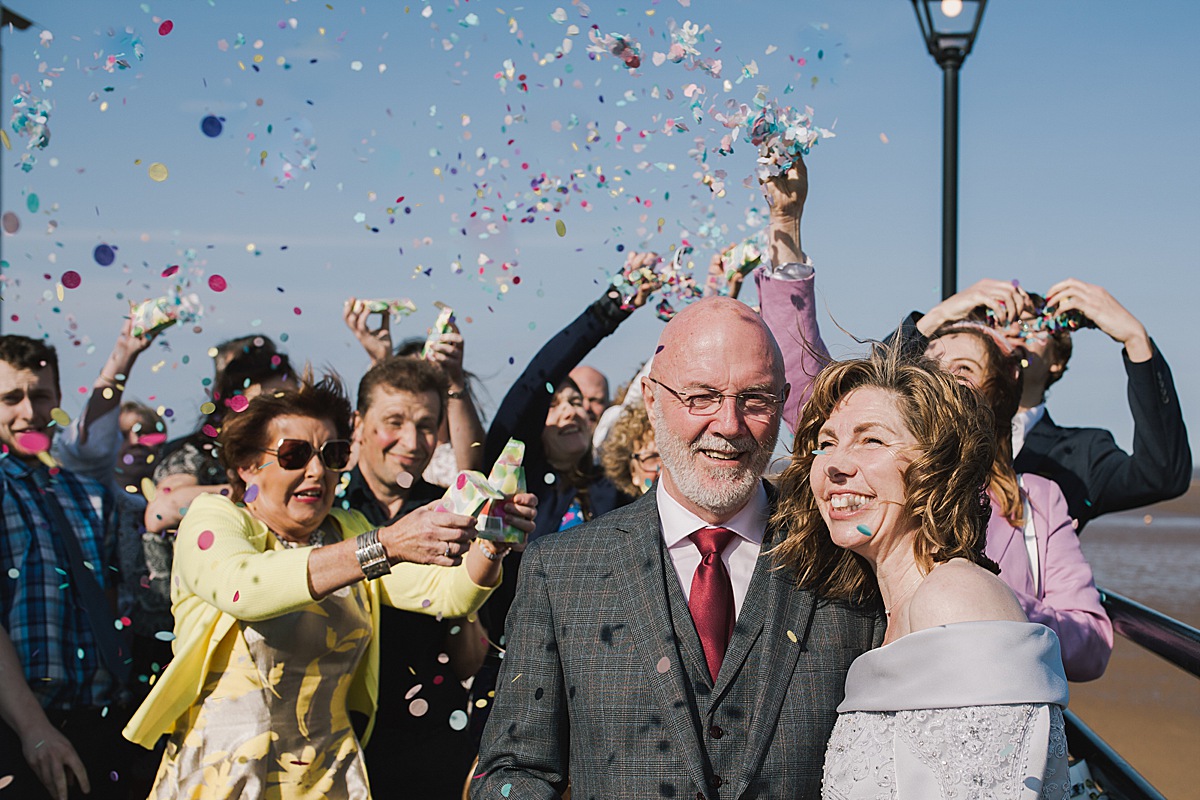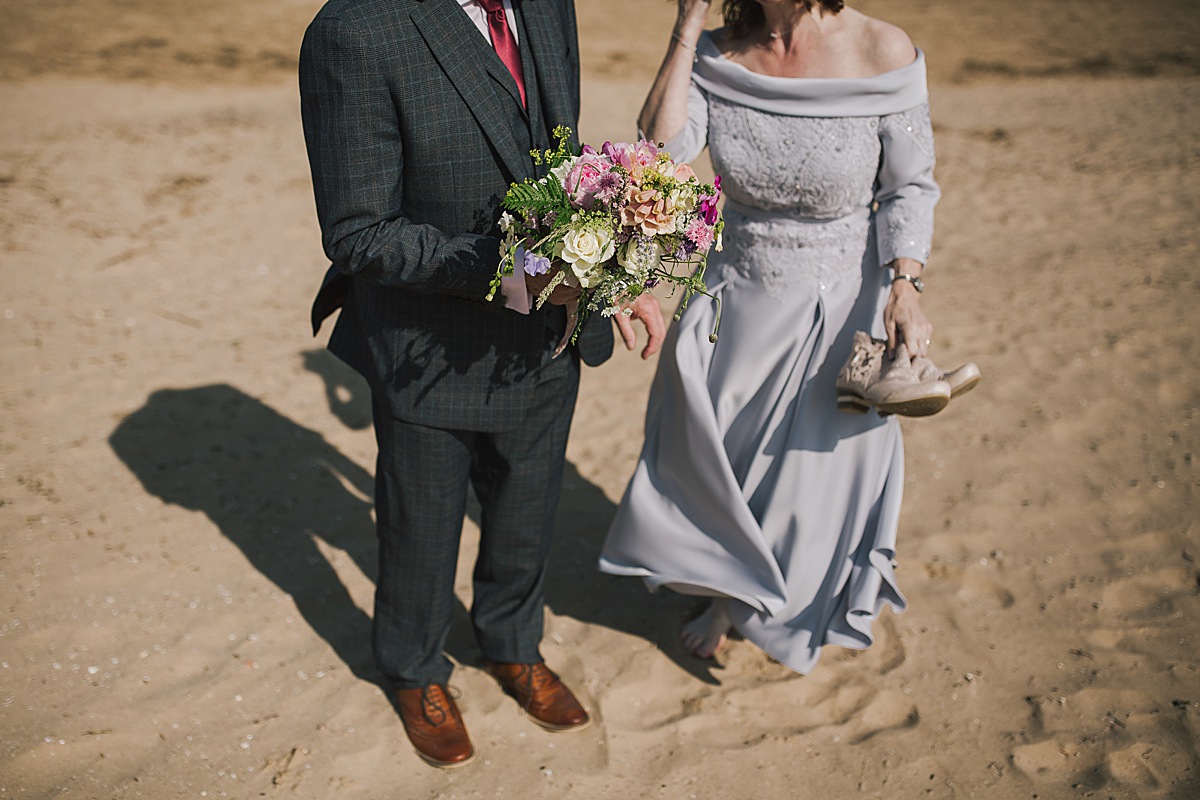 Rejoined by their guests, Nicole and Pete made their way down Cleethorpes Pier to Papa's Fish & Chips, with a feast concluded with delicious raspberry and elderflower cake made by Pete's daughter Stephanie, topped with fresh berries, and peeking out through them, a pair of otters made by Ink & Thimble.
"There was nothing wedding-y – no nameplates, balloons, table decorations or anything – just a party of 20, eating fantastic, good and honest fish and chips."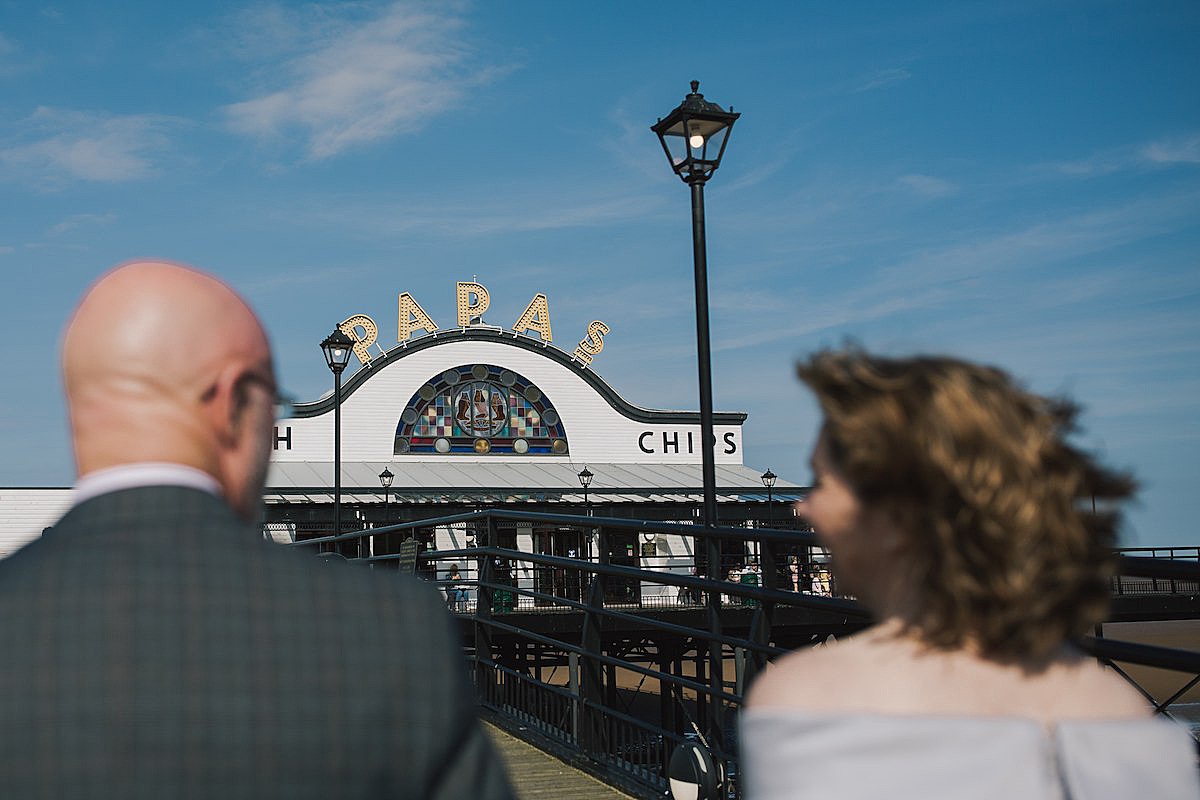 Favourite Moments
"The variety of it. We couldn't have all the elements that we wanted in one place and one time, so we made them all happen and pieced them together. There were actually five different locations: 1. The Registry Office."
"2. The Masons Arms in Louth to have coffee and cake immediately after the ceremony with two of the three most important people in the whole world to me – Ellie and Amelia. 3. A secret trip for just Pete and myself to Hubbard's Hills, Louth, to have an ice cream, then 4. Onto Fitties Beach, Cleethorpes for photos, and 5. Fish and chips at Papa's."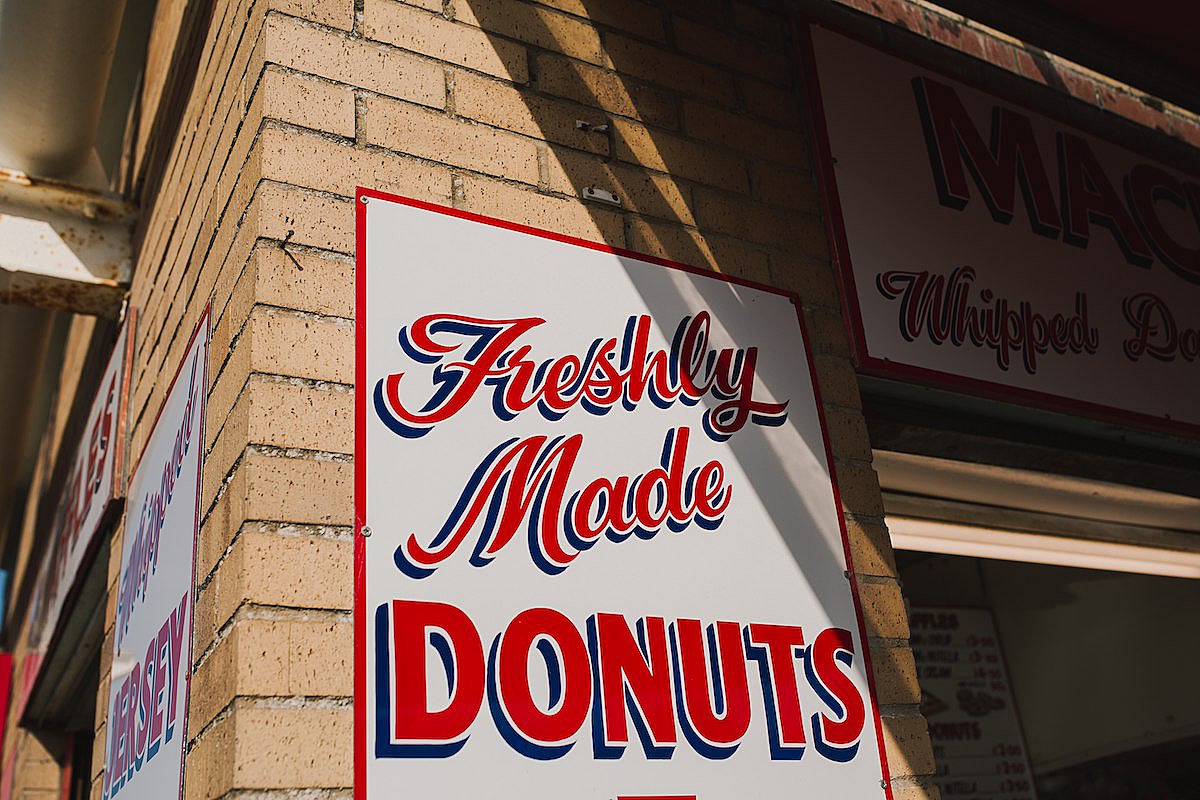 Words of Wedded Wisdom
"Don't let your past determine what happens on your day. We are an older couple with several previous marriages between us, but there could have been hundreds of people watching us, or nobody else sharing it at all on our day."
"It didn't matter at that moment. It was all about the trust and the love we have in each other and believe you me, that can be stronger and more passionate than anyone could imagine. We only ever wanted to be someone else's 'One'."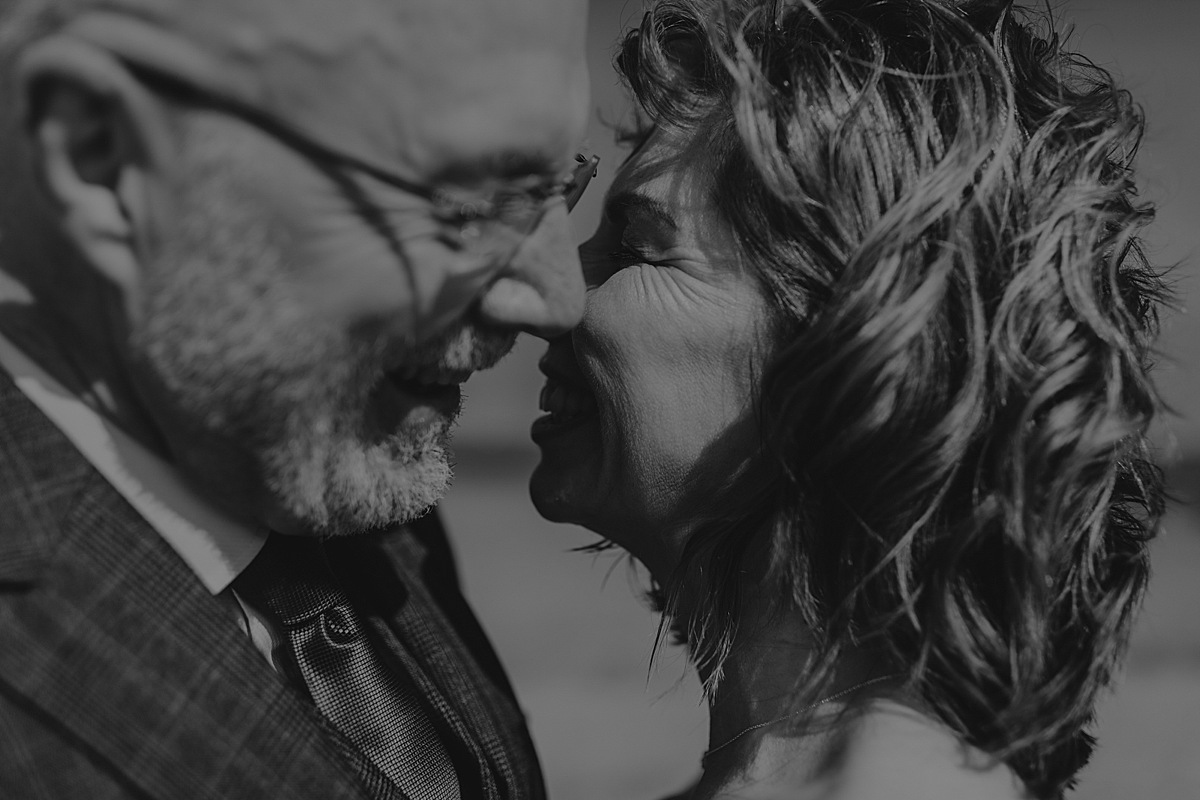 Nicole and Pete, I'm wishing you many congratulations and all the very best wishes. Thank you for sharing the pure joy of your day with us, and for your beautiful words throughout this feature.
Our love and thanks to Lisa Jane Photography for this breathtaking collection of images, too. You can see more of her wonderful modern contemporary wedding photography on Love My Dress right here.
With love,
Laura