Picture the scene; a deep blue lake surrounded by mountains, vows exchange beneath an arbour of rich green leaves dotted with white and cream blooms, the warmth of the August sun and a feast under the stars.
It sounds like a recipe for romance doesn't it, and this is the very treat I have lined up for you today. Come with me to Lake Como in Italy for a destination that will fill your hearts with joy. Please welcome architect Robbie and Xana, who works in sponsorship at Manchester United Football Club, to Love My Dress today. Let's start off with a gorgeous film from London wedding videographer, Miki Studios…
Photography + Film, Miki Studios

+ Follow
This beautiful pair of people exchanged their marriage vows on 22 August 2018 on the banks of Lake Como, at Villa Regina Teodolinda. With such a magnificent backdrop for their ceremony and reception, the couple wisely chose to let the setting, the lake and the Villa shine.
They chose an elegant and romantic colour palette of white and champagne, with the additions of simple and magical lighting and plenty of summertime foliage.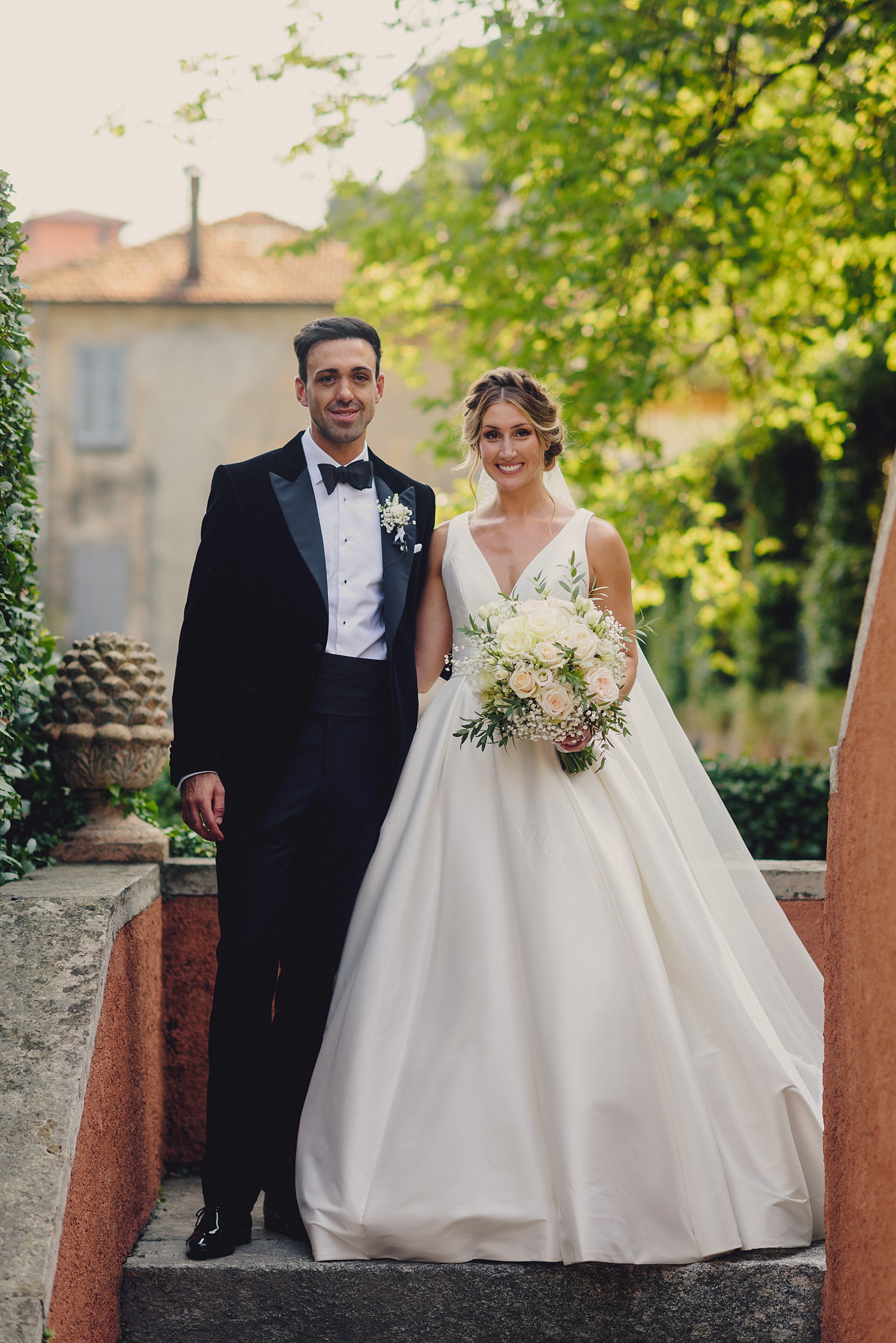 The simplicity of Xana's A-line, satin gown by Allure Bridals belies the beautiful lace detailing to the back, and I adore the full train which moves so wonderfully behind her as she moves.
"I chose a simple satin A line dress at Elizabeth Louise Bridal Boutique. It was one of the first I tried on and I loved the simplicity of it. It was also the first dress I found which made me feel like a bride. I fell in love before I had left the fitting room!"
"Robbie and I were lucky enough to attend two of our close friends' weddings in Sorrento and Tuscany and we fell in love with Italy. We visited Lake Como as soon as we got engaged and fell in love with the first venue we saw. To us, it was perfect and like no other place we had ever been to."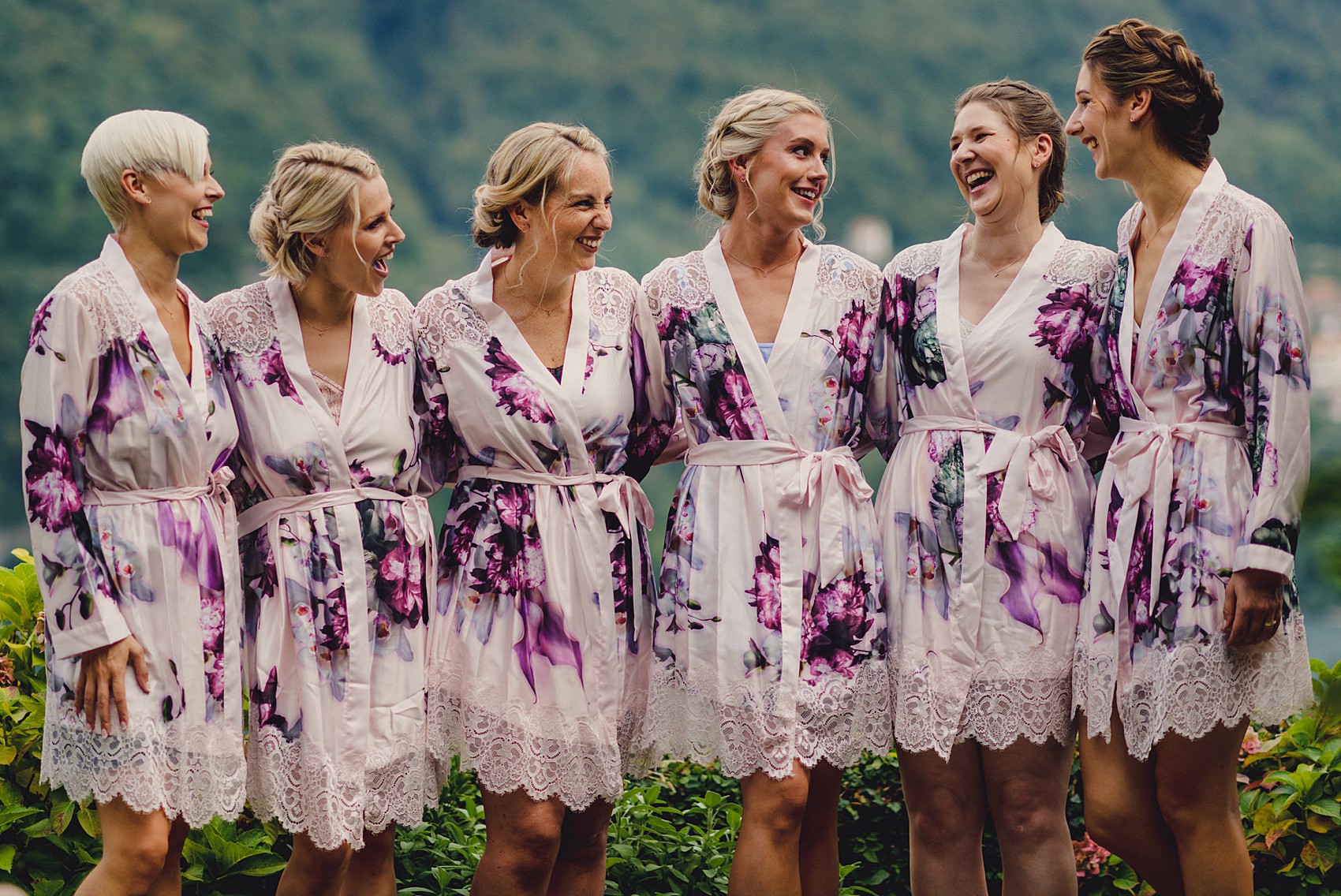 Xana's grown-up bridesmaids look the epitome of sheer elegance in their sexy, pure white gowns from Lipsy, worn with ASOS earrings and personalised necklaces from Astrid & Miyu. The flower-girl and page boy both had Marks & Spencer outfits.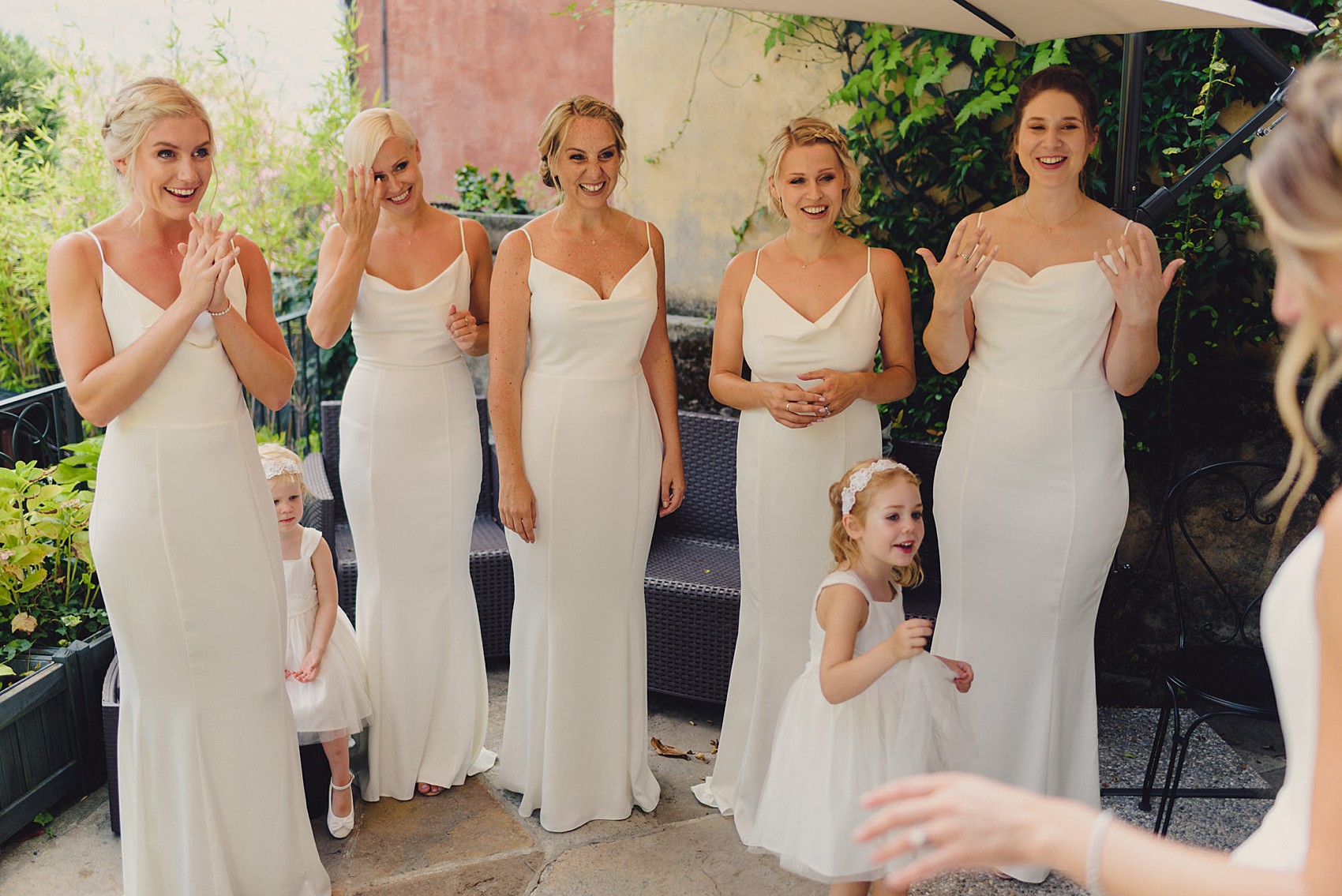 For a slightly boho twist, Xana's hair were plaited into a crown around her head by Keiran Tudor Hair and her make-up was soft and natural, applied by Alaisa MUA. Finally, a spritz of Jo Malone's Tuberose Angelica fragrance.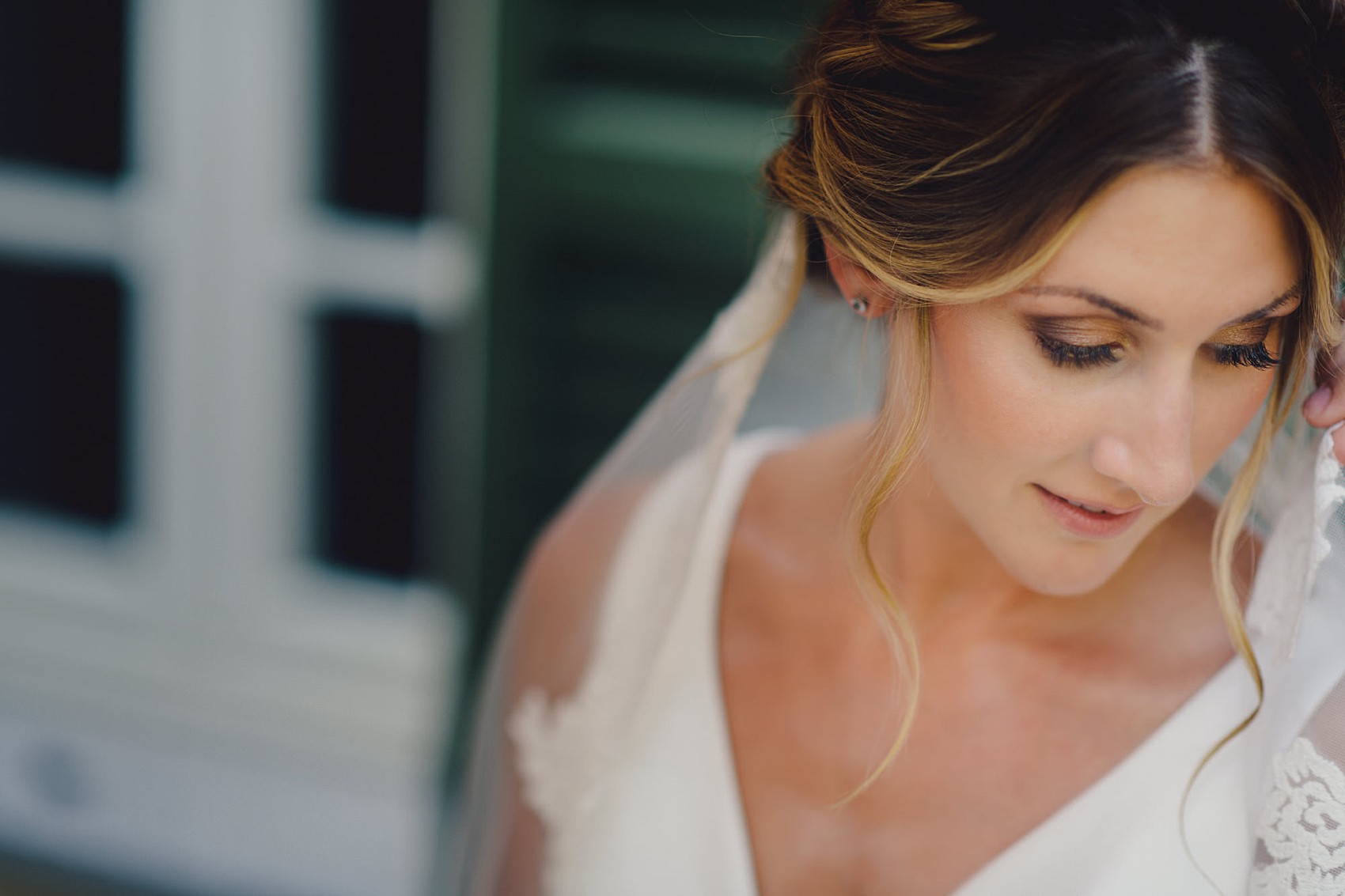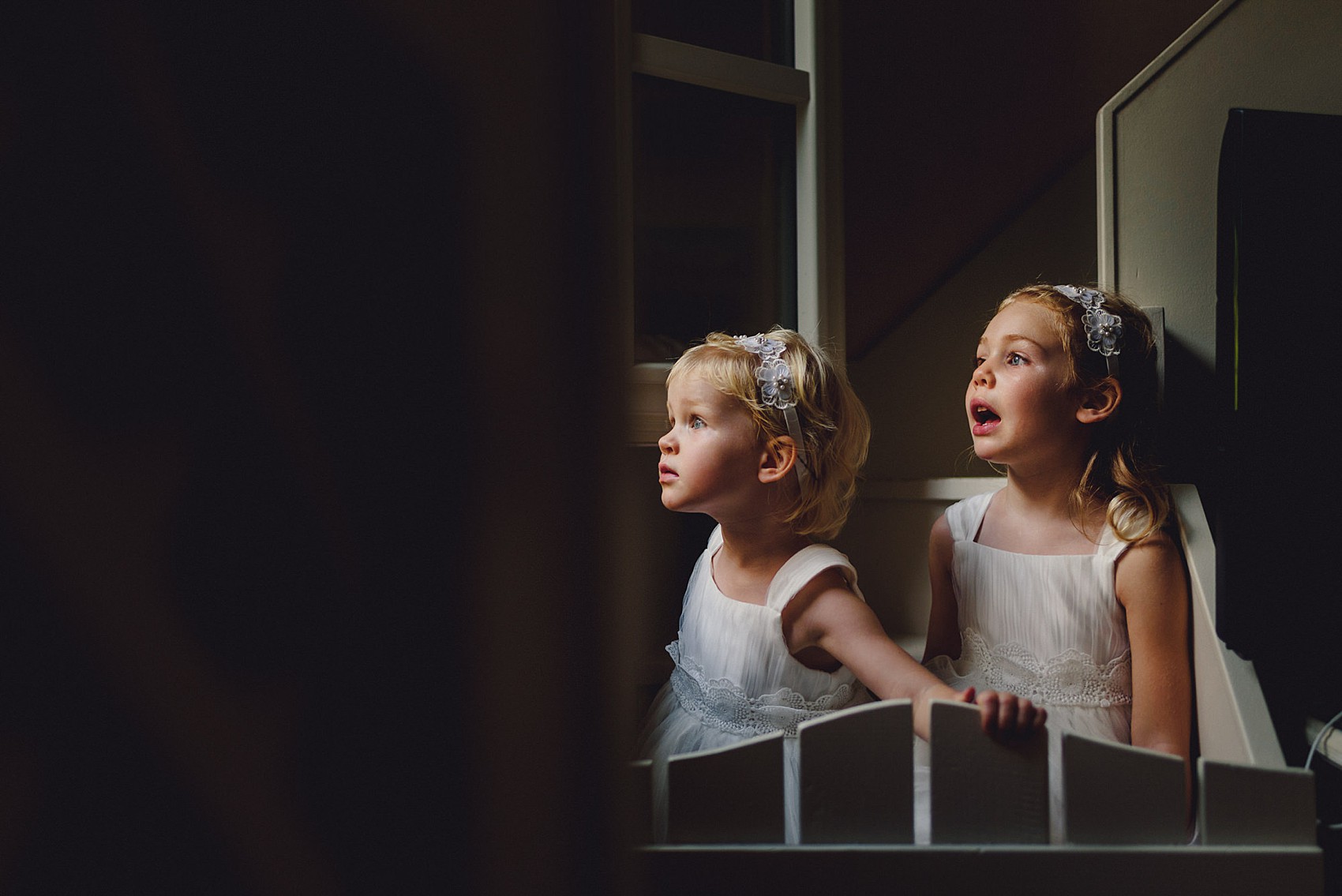 The bride treated herself to a divine pair of strappy Jimmy Choo sandals which look oh-so glamorous and perfect for the summer celebration.
"The classic Jimmy Choo – I always wanted a pair. I went for gold so that I could wear them again on special occasions."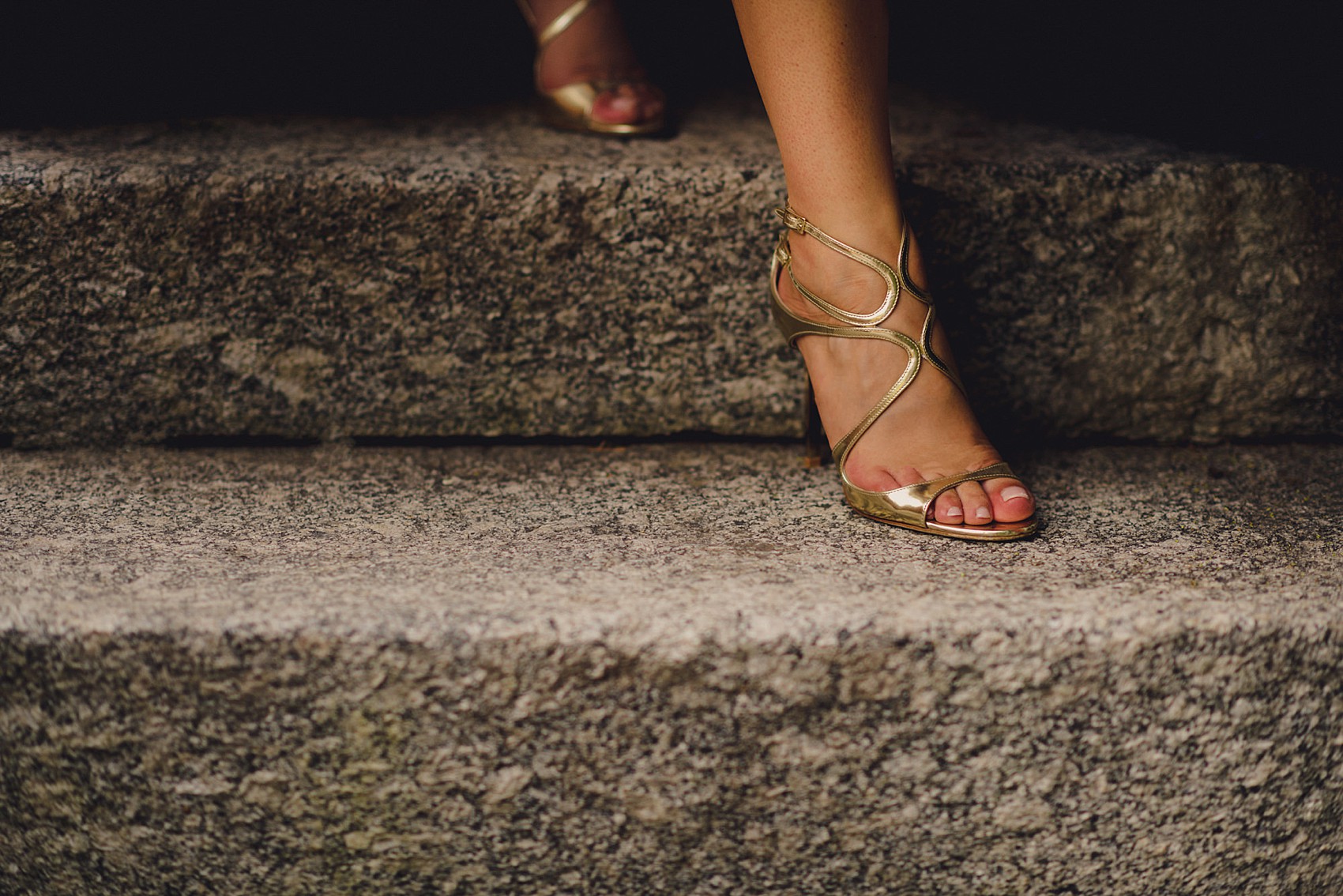 The couple first met in Chester and, after getting engaged on Christmas Day in 2016, Robbie and Xana took twenty months to plan their day. Robbie and Xana worked closely with wedding planning duo Wiskow & White, who specialise in modern and gorgeous Italian celebrations, to plan and perfect the day. We are so happy to list them on our Little Book wedding directory here and, if you're planning to wed in Italy, I really do recommend that you contact this team.
Planning by Wiskow & White

+ Follow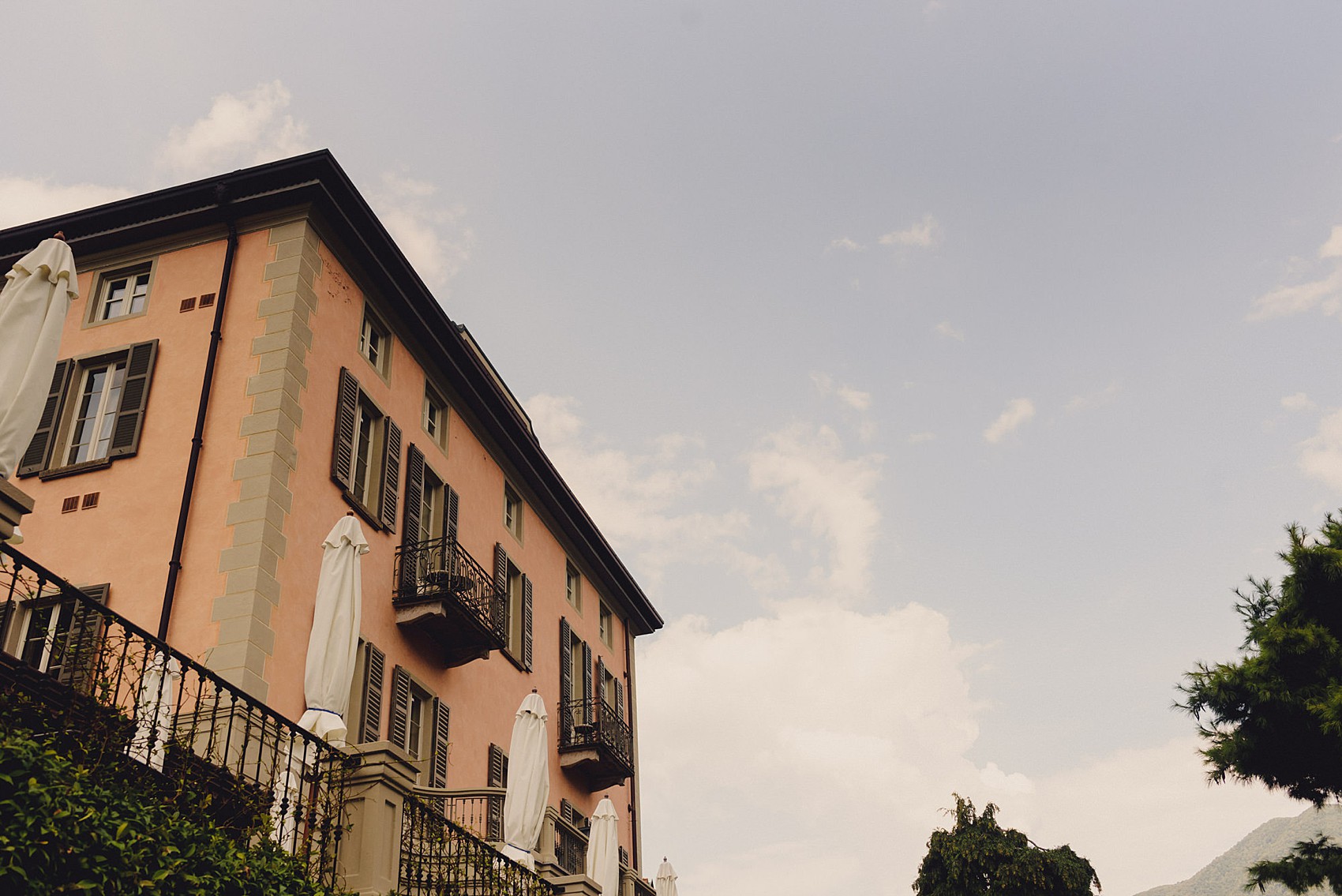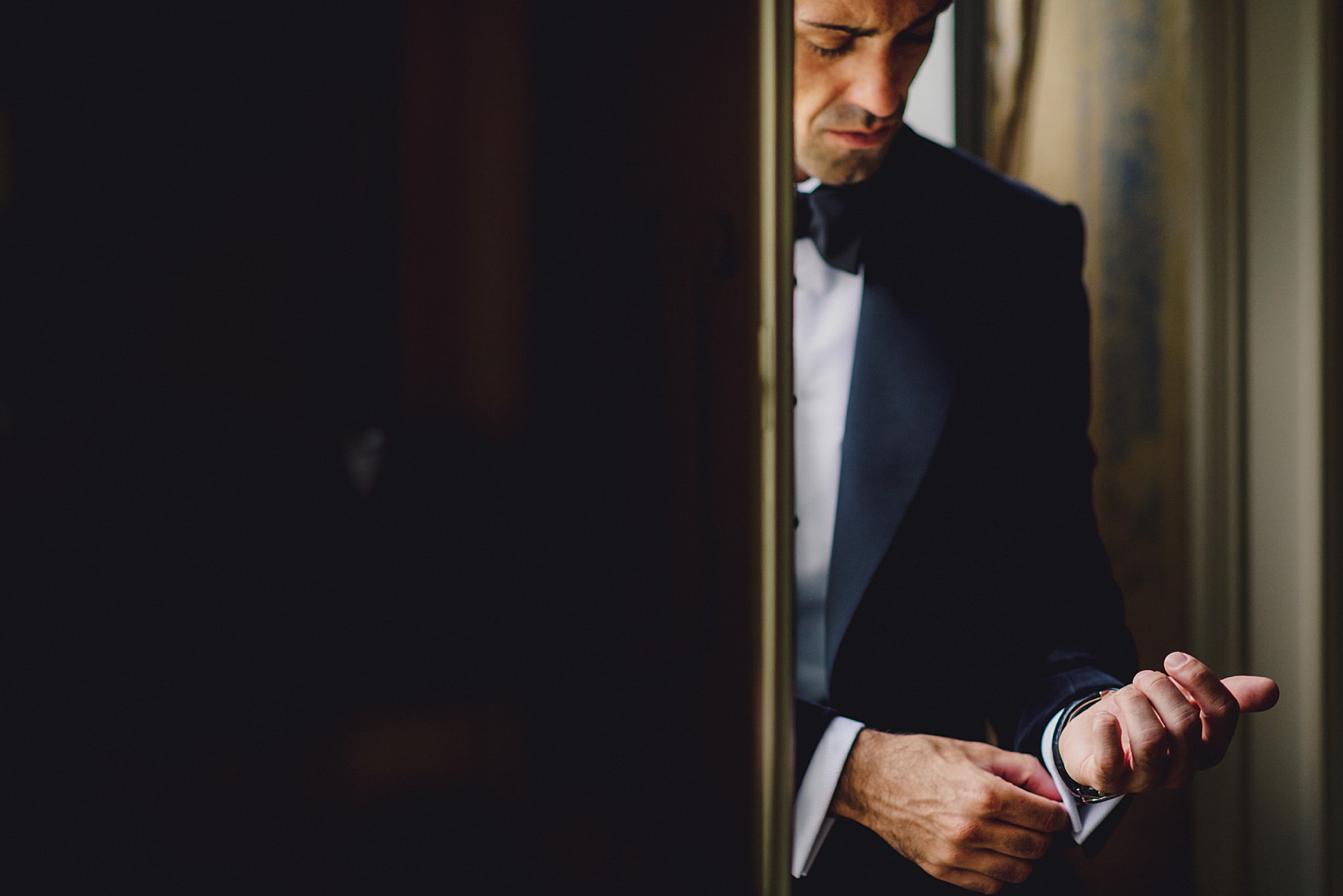 Pretty Italian lace edged her cathedral-length veil, from Morilee and she accessorised with her mother's diamond stud earrings and two bracelets, one from Swarovski and one from Tiffany.
"I received this as a gift when I was bridesmaid for one of my bridesmaids, Sarah."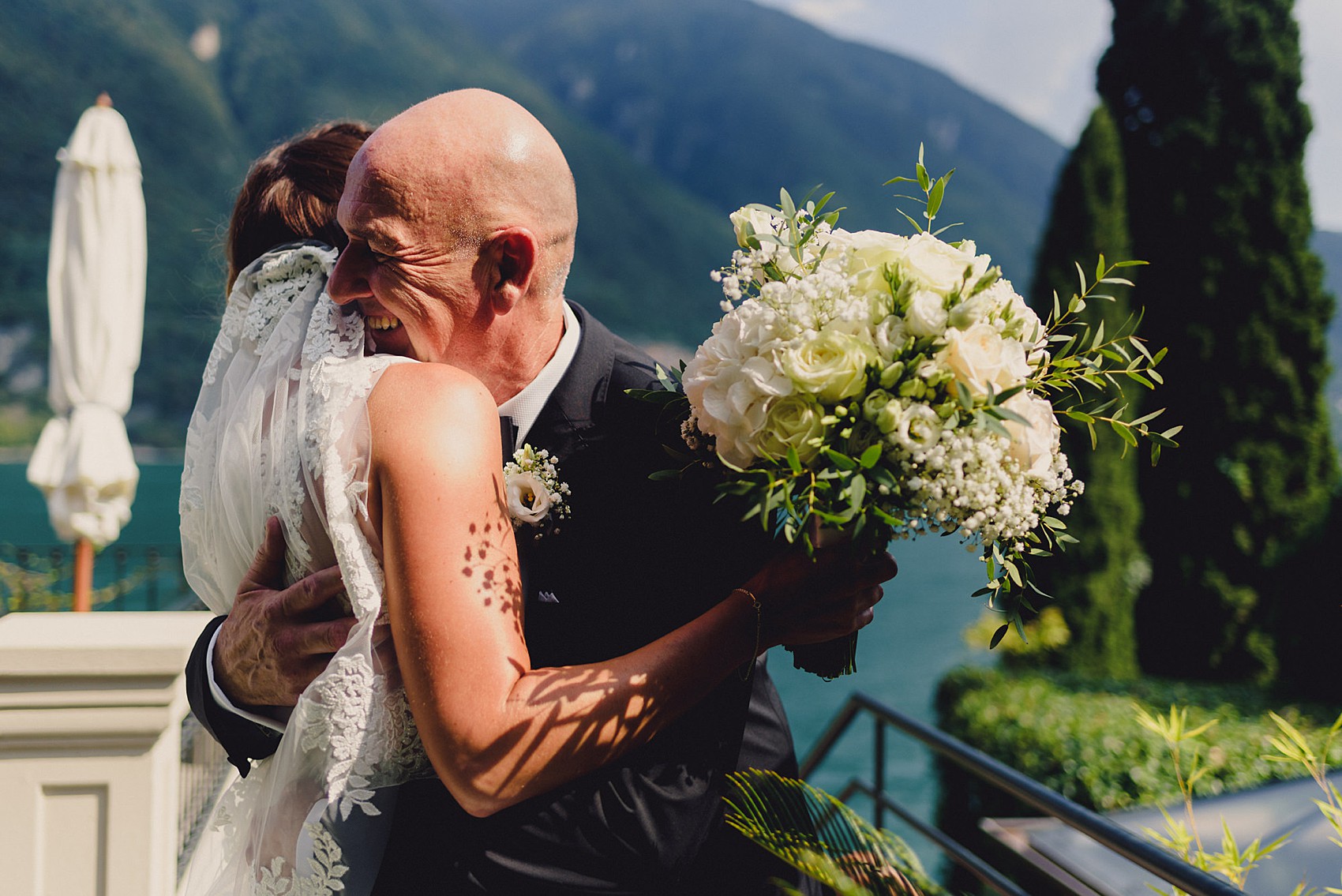 "We tried to keep it really simple based on the location and the view of the lake and wanted this to be the focus. We chose white and champagne for the colours. I chose white for my bridesmaid as I love the simplicity and how classic it looks."
"We wanted to keep everything really neutral based on how decorative the venue was. We had natural greenery and simple lighting."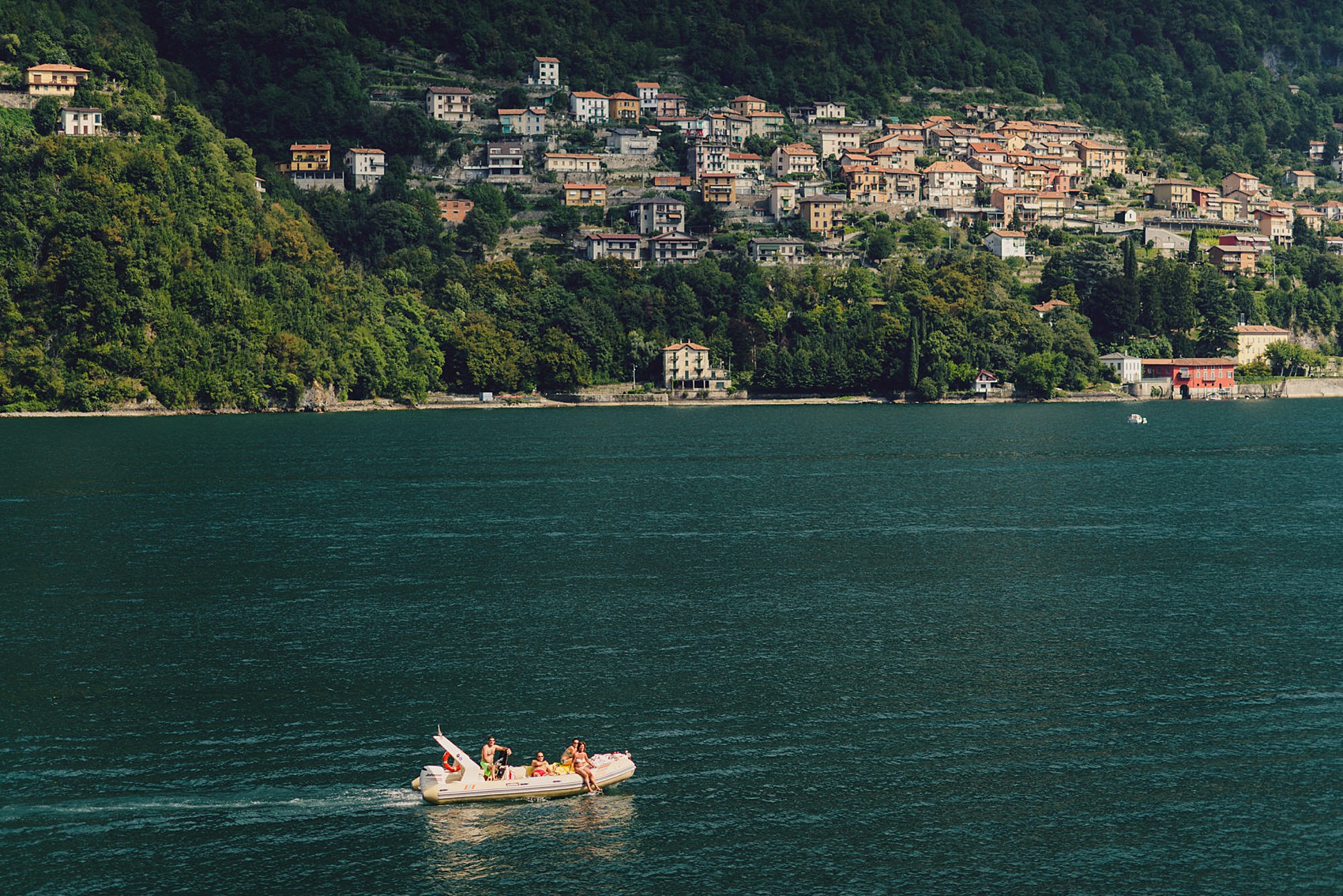 Come ceremony time, the guests were transported in style to Villa Regina, where they assembled in the beautiful gardens to witness Robbie and Xana wed. They were each gifted a fan, waiting for them on their chairs.
"We organised a private ferry for all of our guests from Lake Como to our villa. The fans were wooden and personalised with 'Robbie & Xana 22.08.18, Lake Como'. These were presented on the chairs ahead of the ceremony."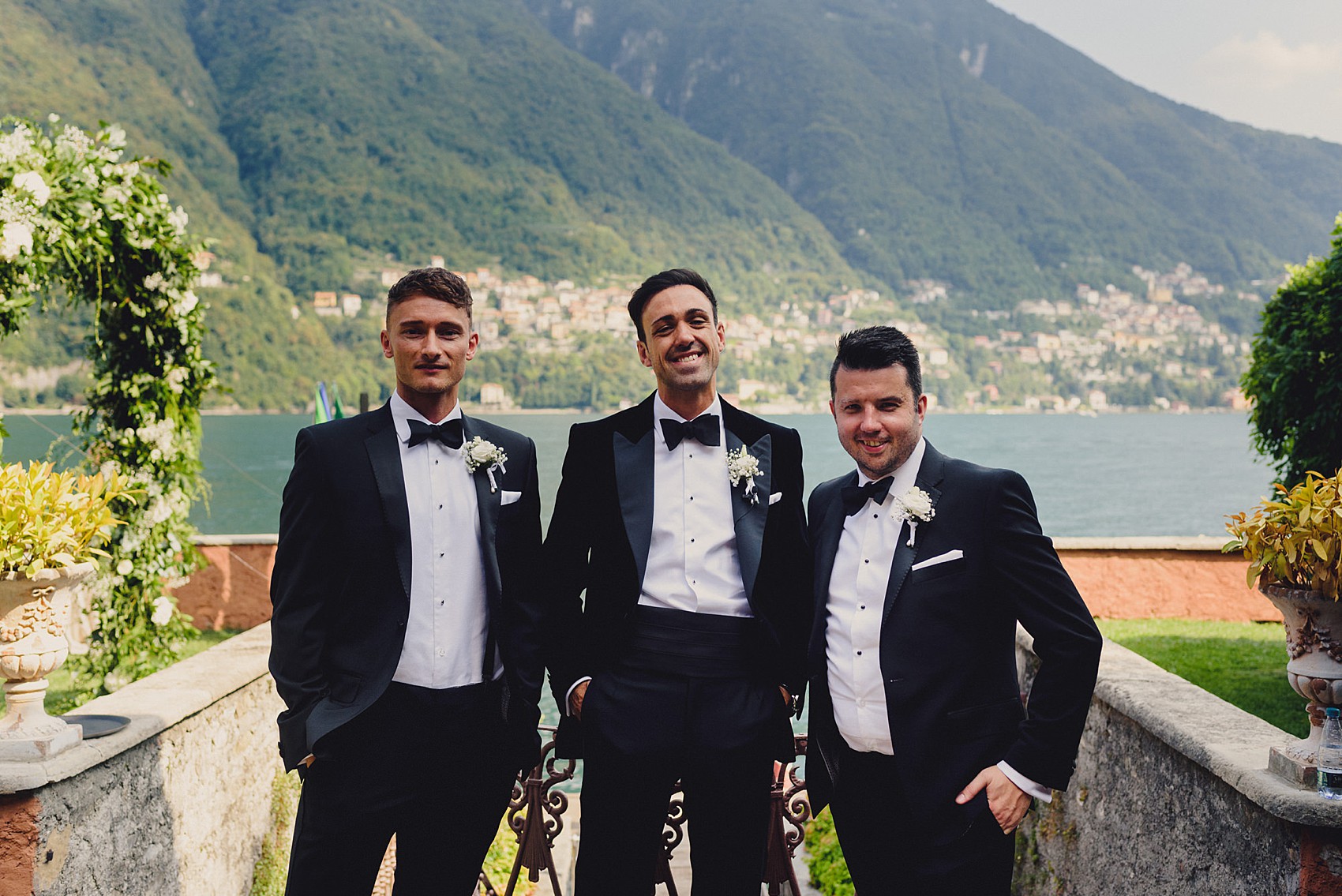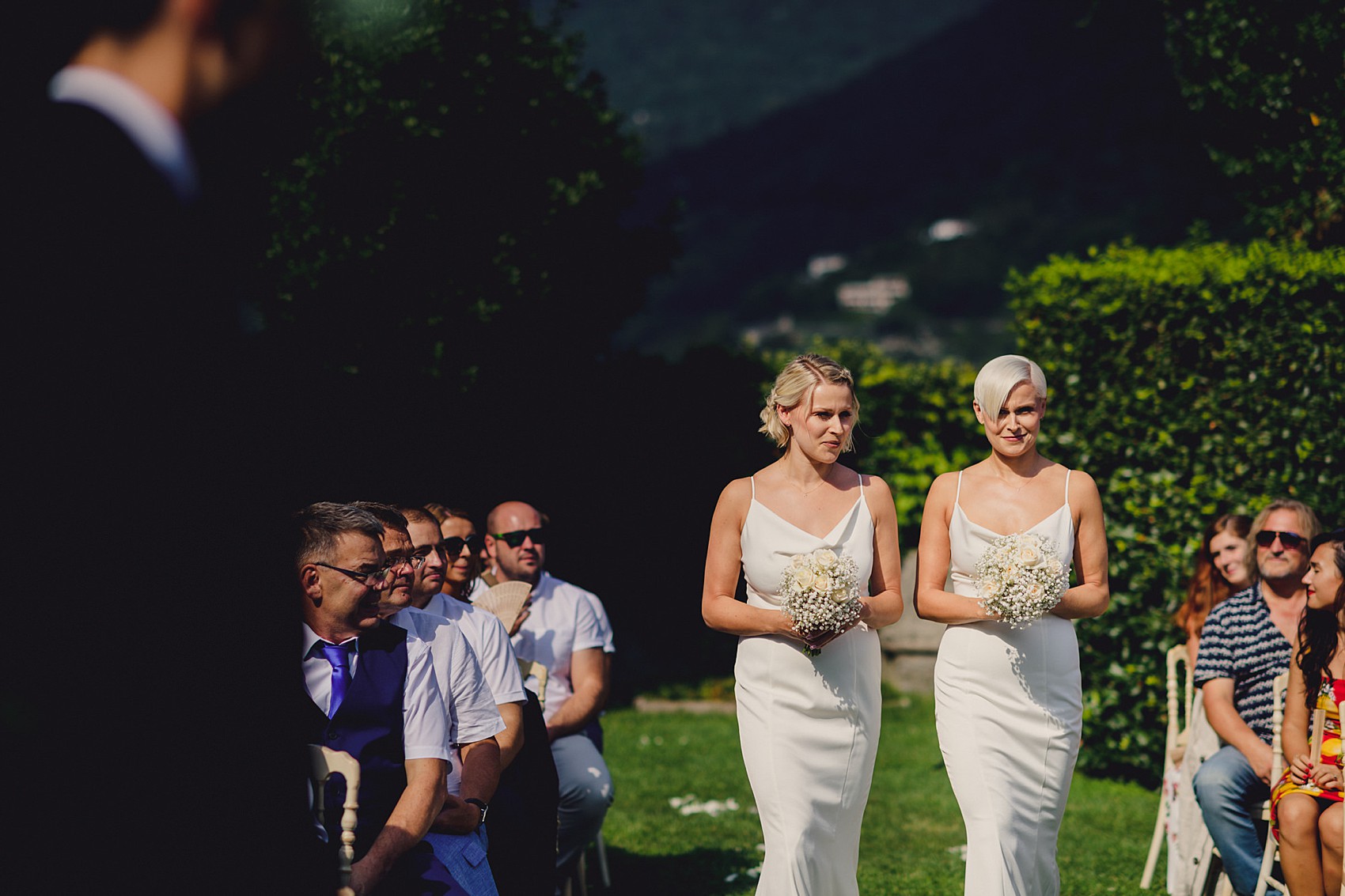 As Xana's close friend Lucie Evans sang a version of Birdie's 'Wings', Xana and her father walked down the outdoor aisle together.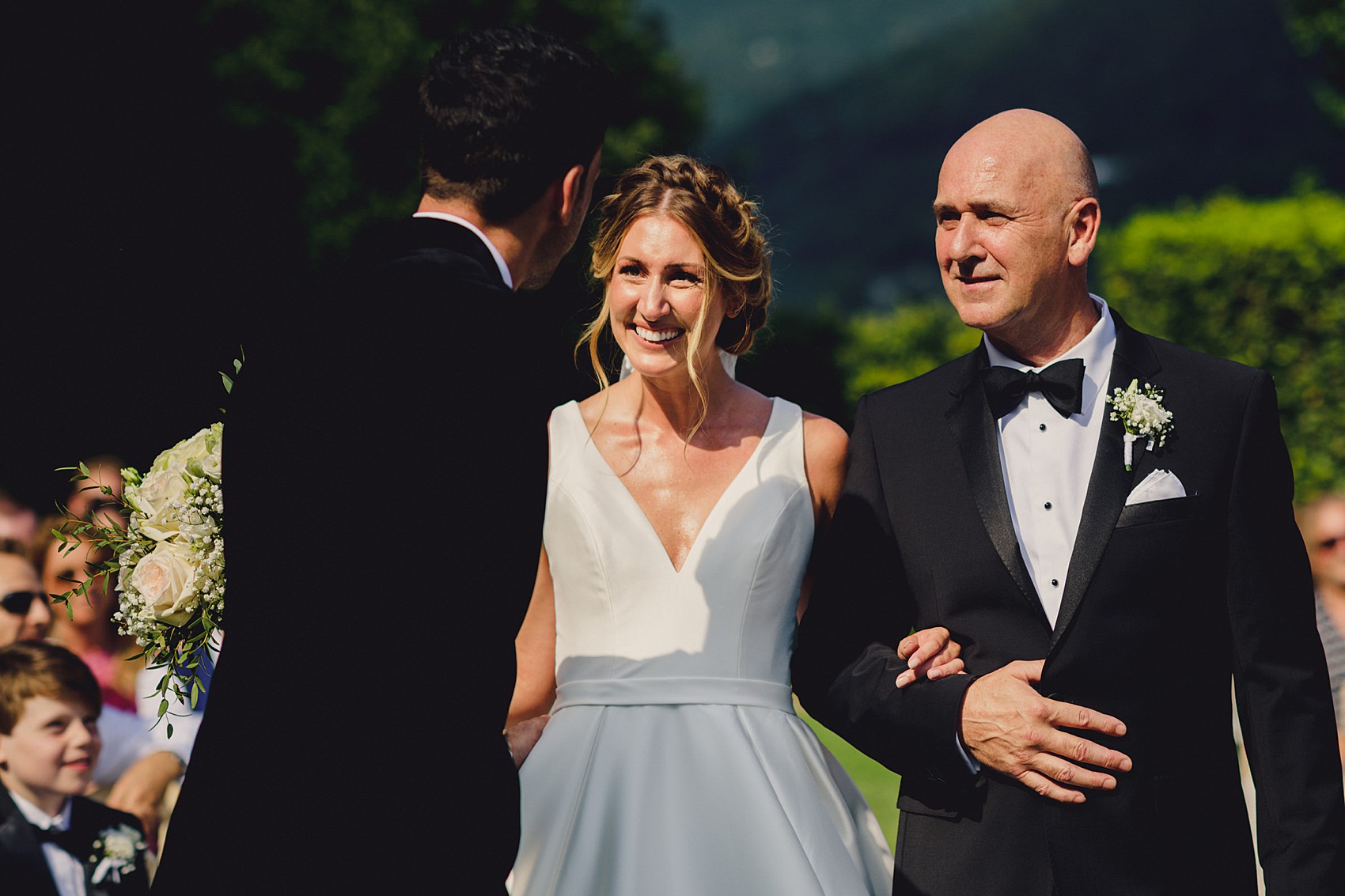 "We had one reading, written and read by our close friend, Hayley. She is married to one of Robbie's best men, Mark."
The couple brought their wedding bands over from England, from Cheshires Jewellers and, after being declared man and wife, had time to celebrate on the banks of Lake Como.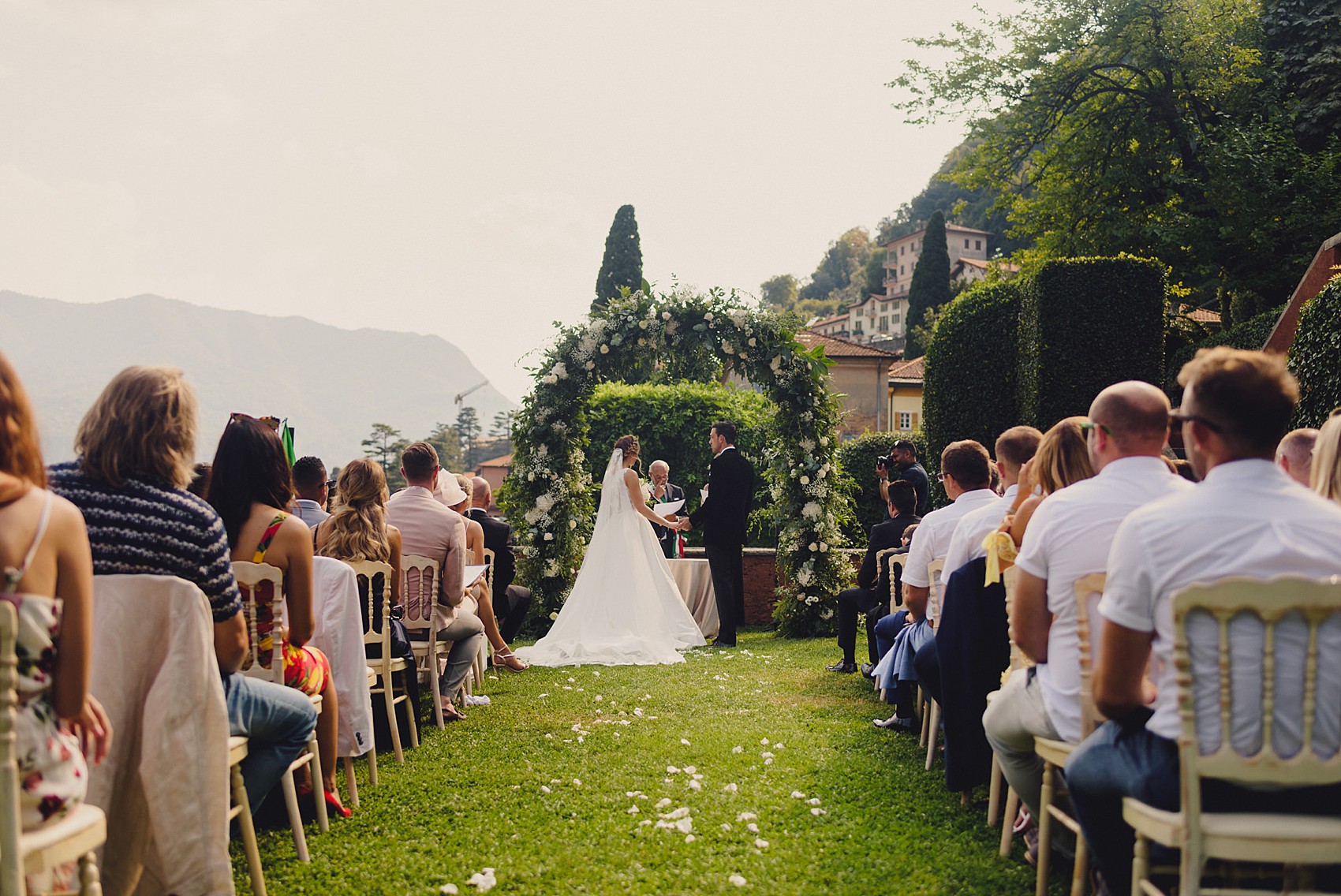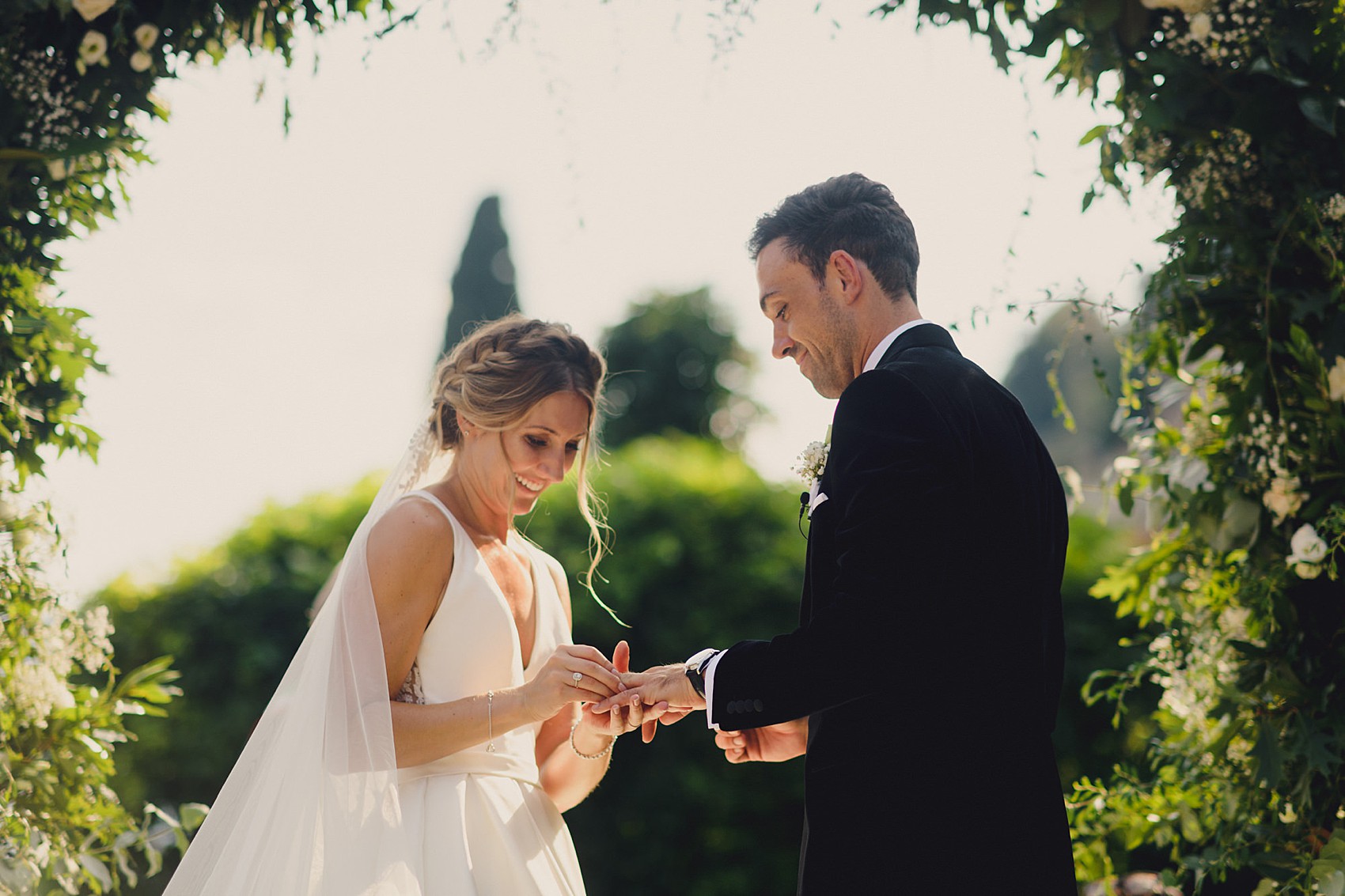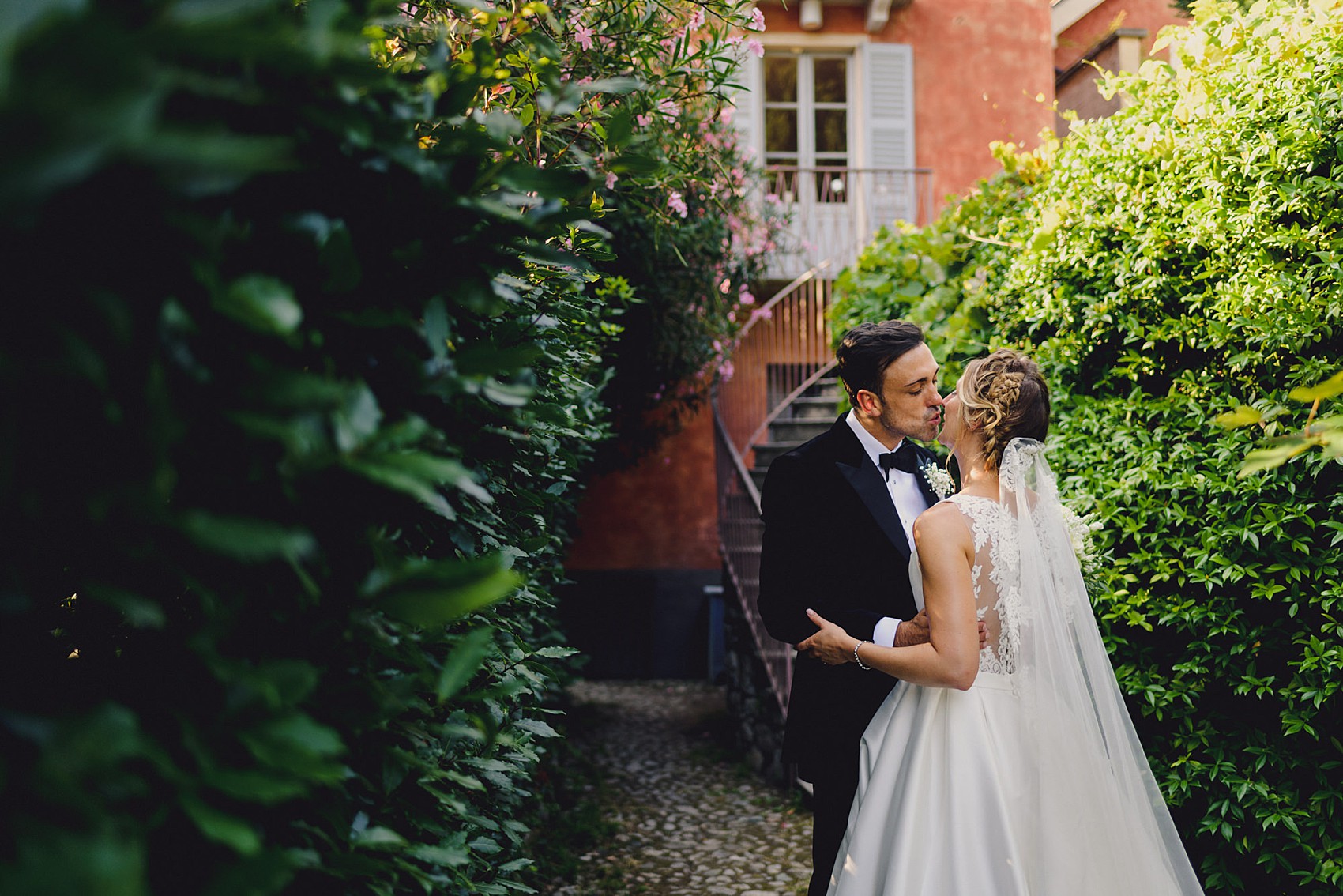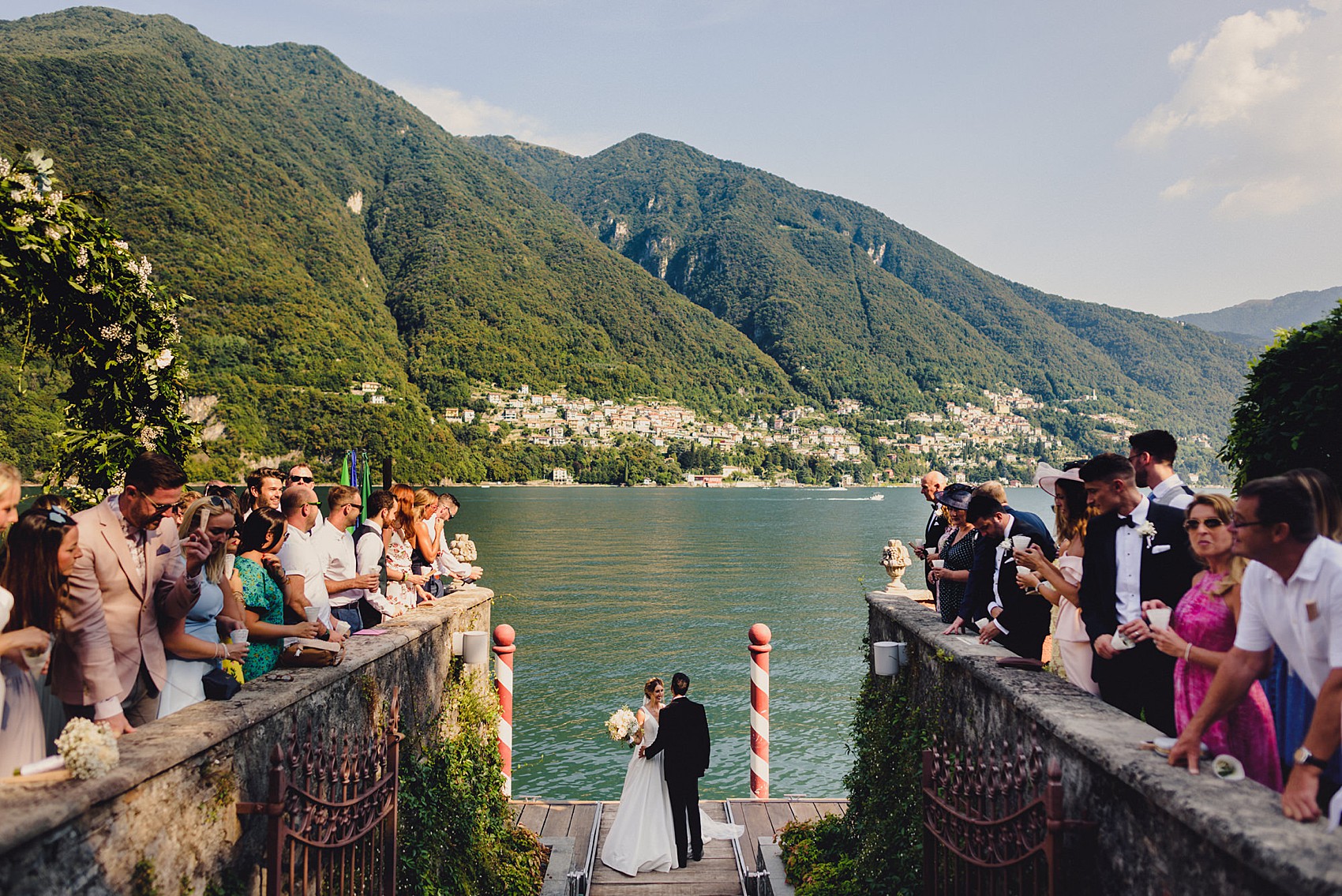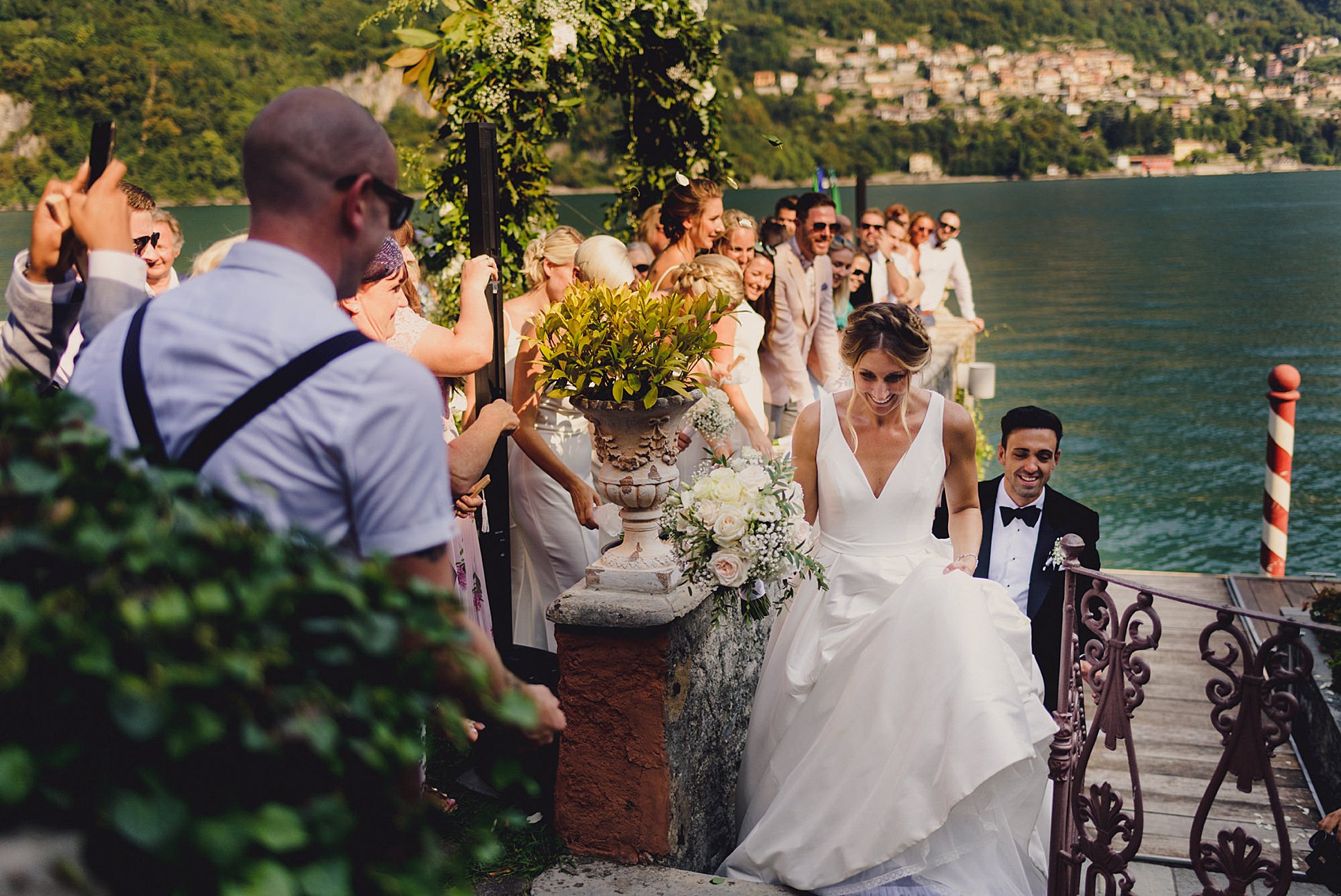 Central to their styling was an abundance of blooms and foliage, combined with rose petals and plenty of tea-lights.
Every single detail was caught spectacularly on camera by Mick and Ash at MIKI Studios. I love the epic, cinematic style of the lake and mountain landscapes, but those shots of the bride and groom are so romantic and timeless – I am sure they will treasure them forever. This team also created the gorgeous wedding film which you can see above.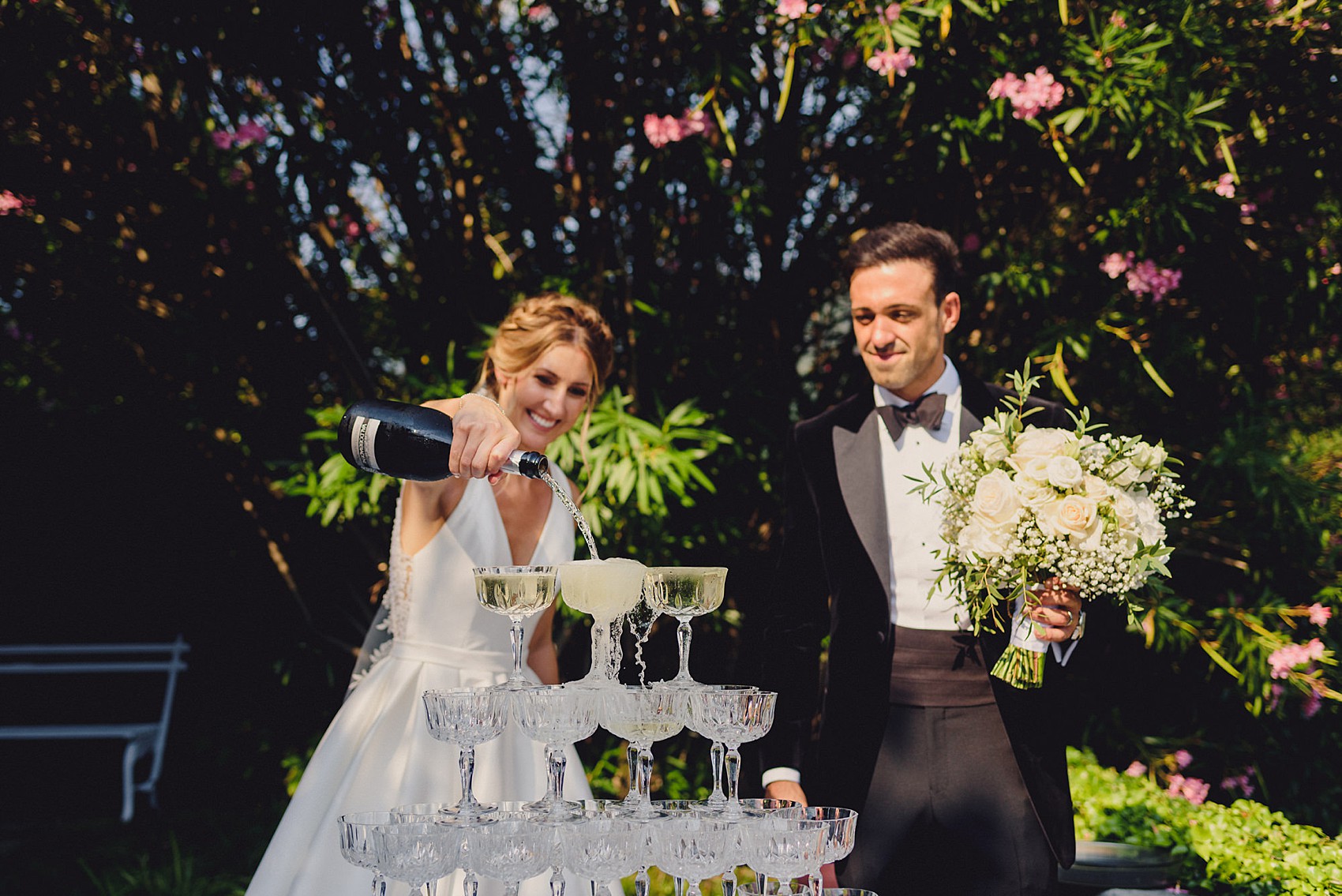 "Miki Studios are all we could have wanted and more. They were friendly, knowledgeable and so professional. They were creative, original and inspired. They made our whole experience of wedding photography so enjoyable."
"Miki and Ash flew out to our wedding two days in advance to ensure they were there in time and knew the best timing and areas for lighting, and drove the circumference of the lake to find the best pre-wedding shoot spot for us."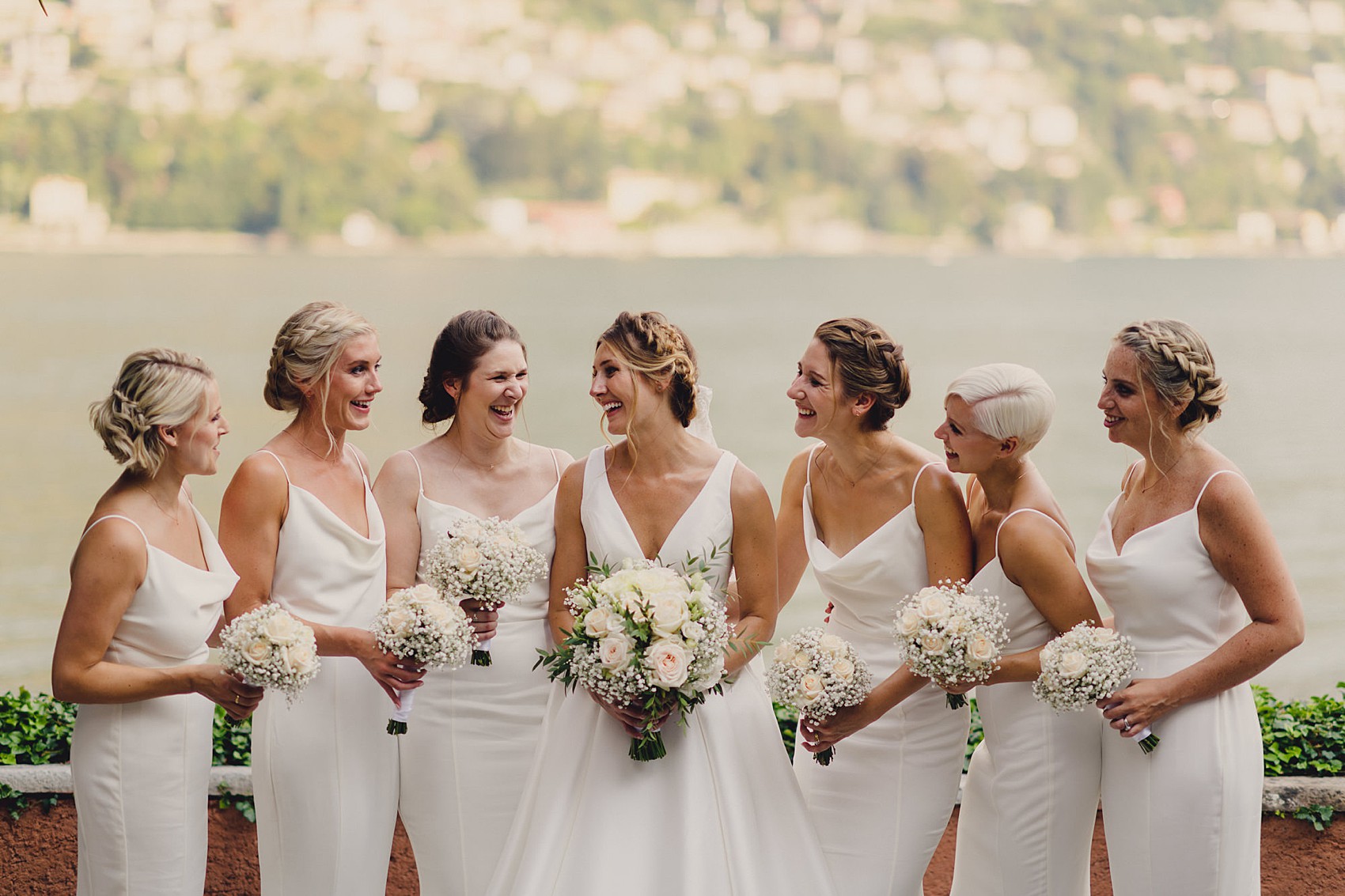 They made us feel at ease the whole time and we had the best time and great fun. This is an additional part of our wedding that we will always look back on so fondly and also have the most amazing photos in addition to the wedding day!"
"Miki and Ash became friends, and most of our friends and family thought they were guests at the wedding or we that had known them for years. Despite this, I don't think there was a moment they didn't have their cameras in hand! They worked so hard. We are so happy we found Miki and Ash – our wedding would not have been the same without them."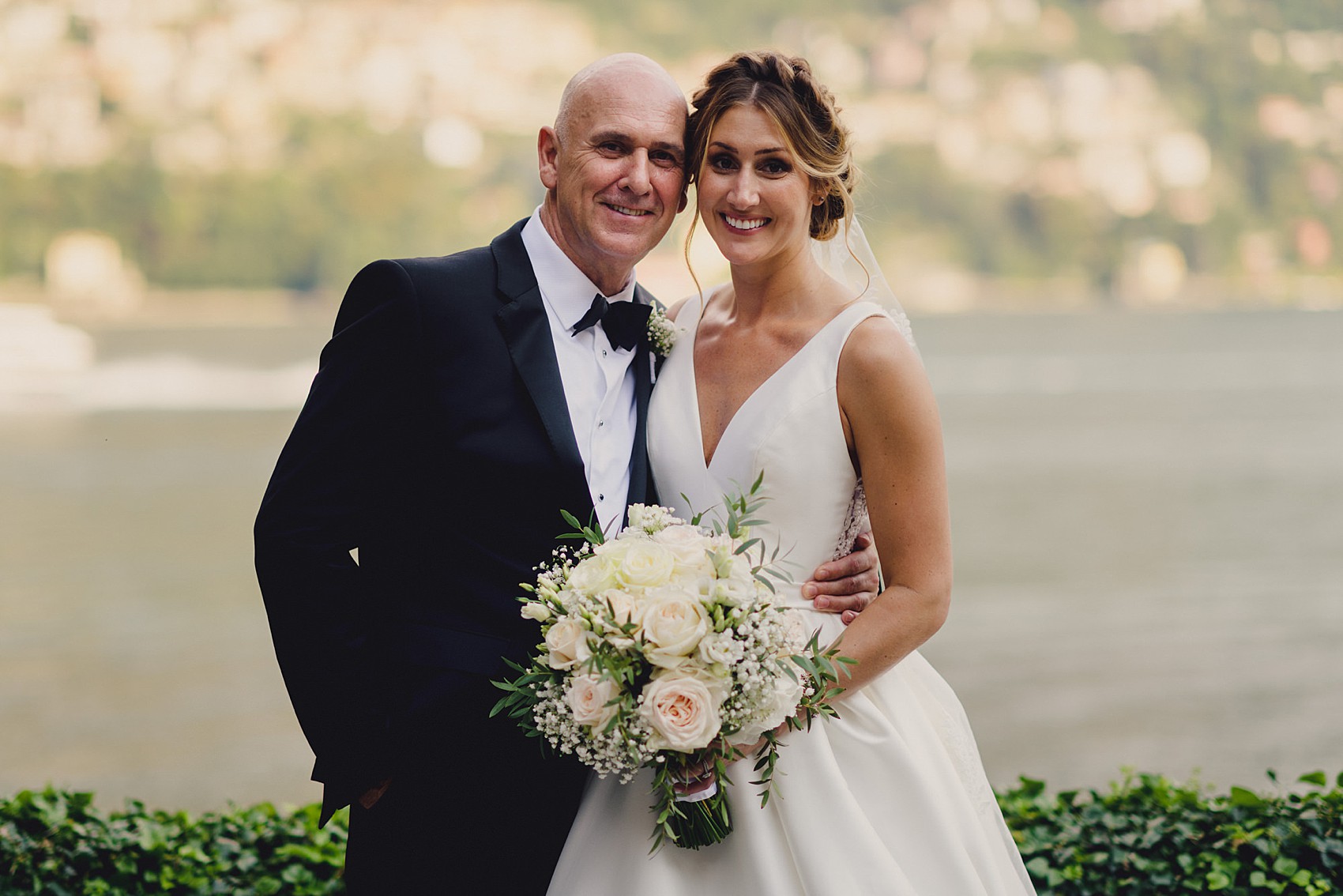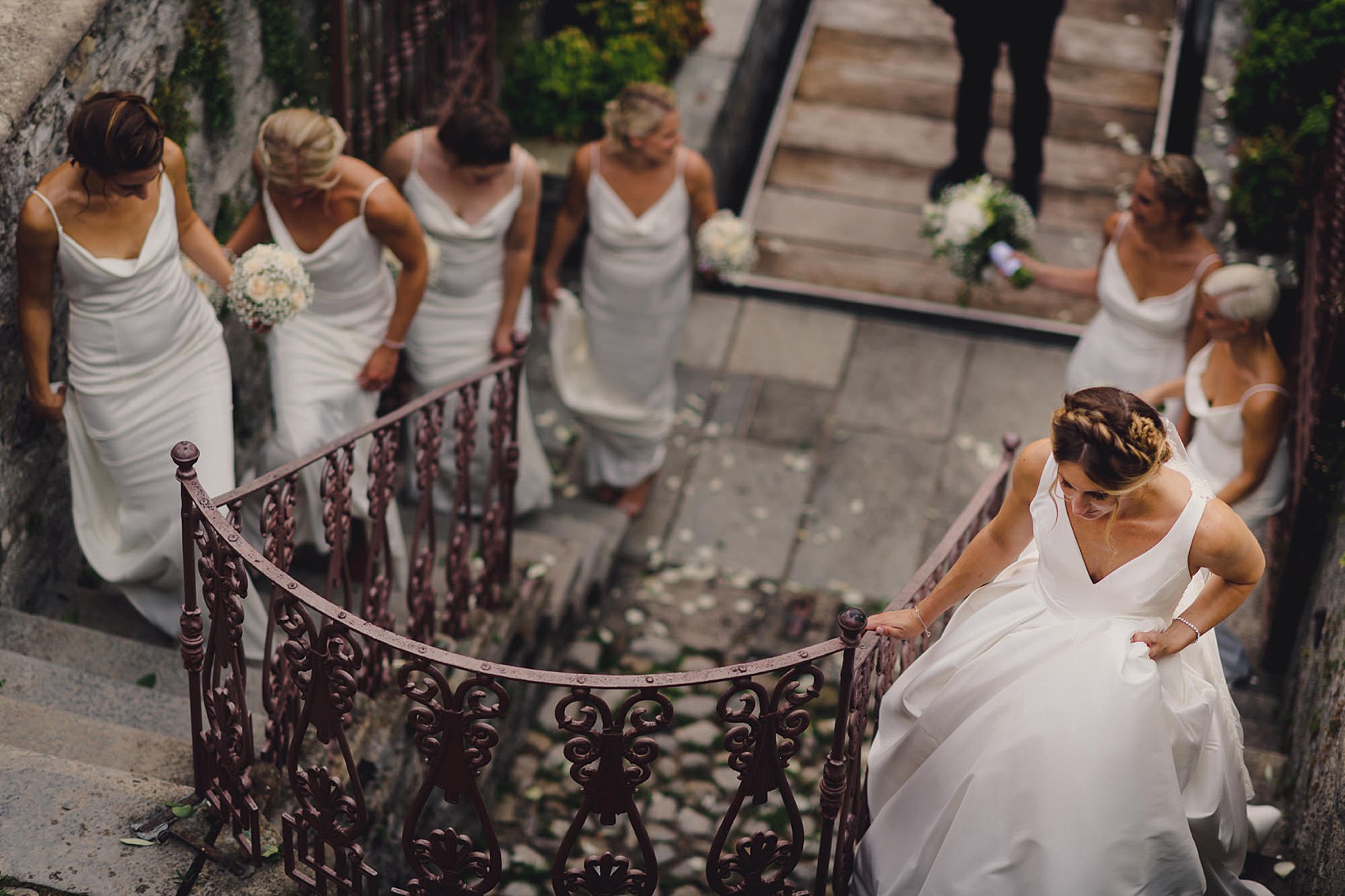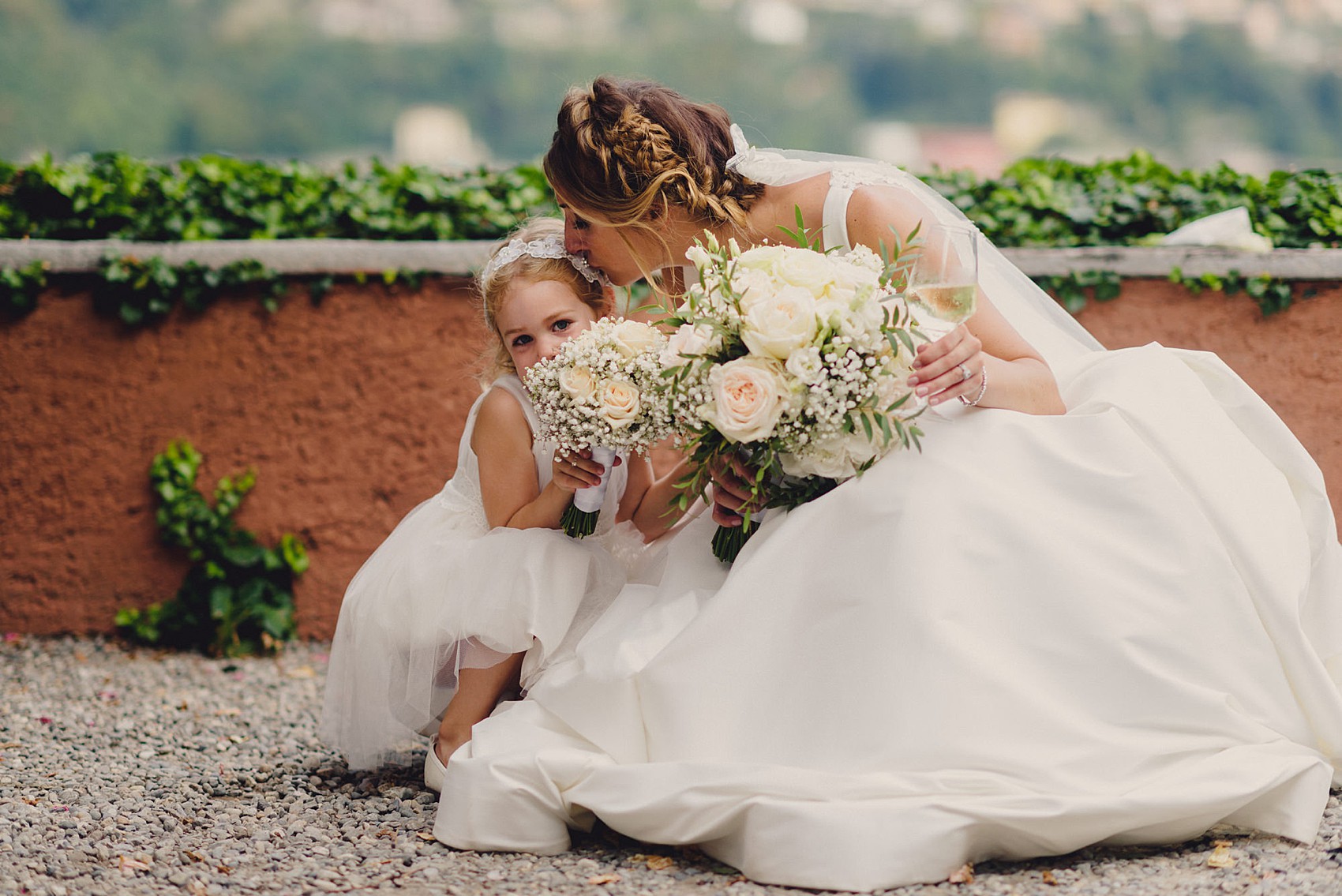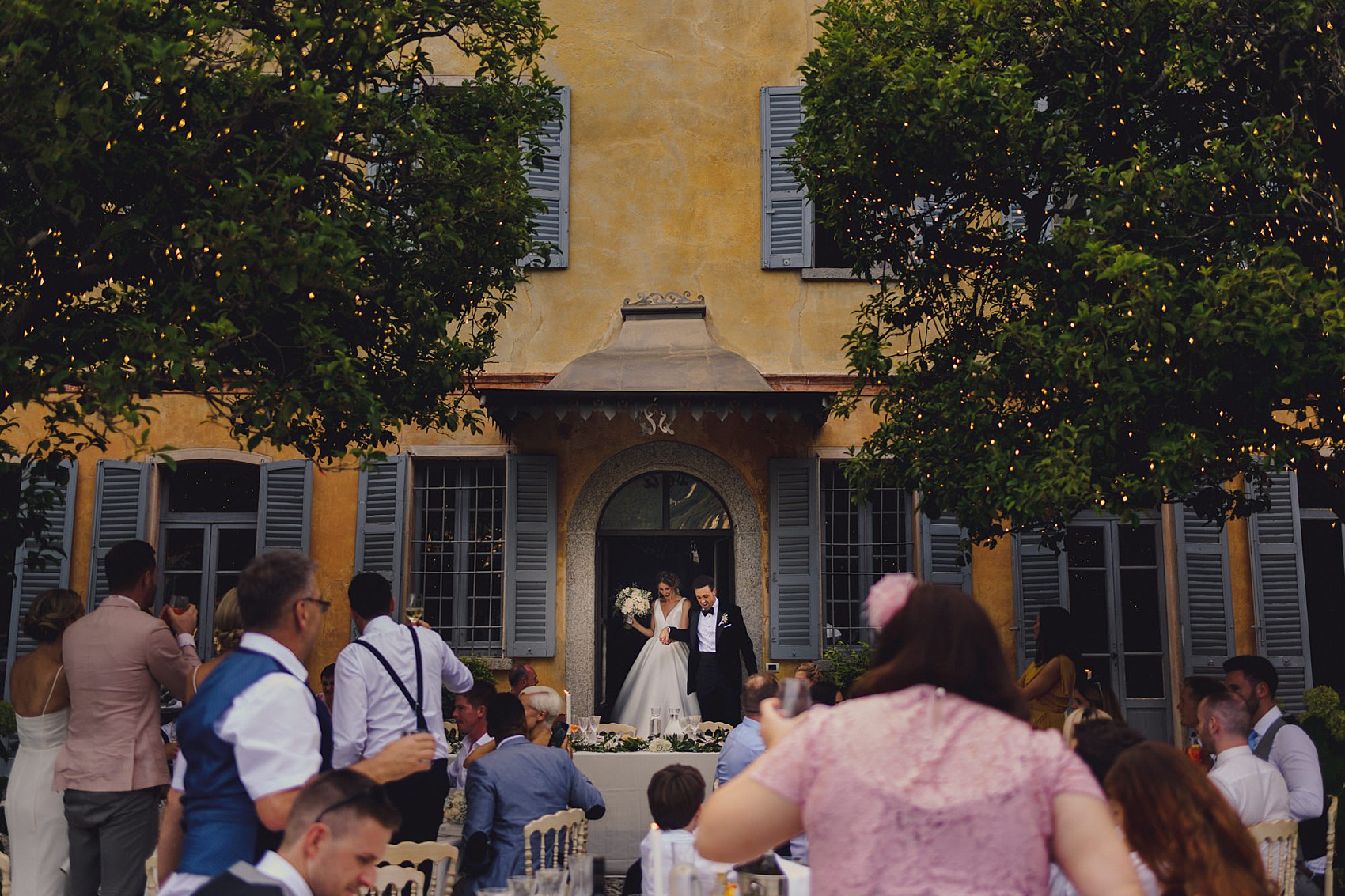 Sunlake Catering provided canapés and the incredible prosecco tower, as well as the wedding dinner which was held al fresco as night fell.
"We opted for the traditional Italian wedding cake – Millefoglie."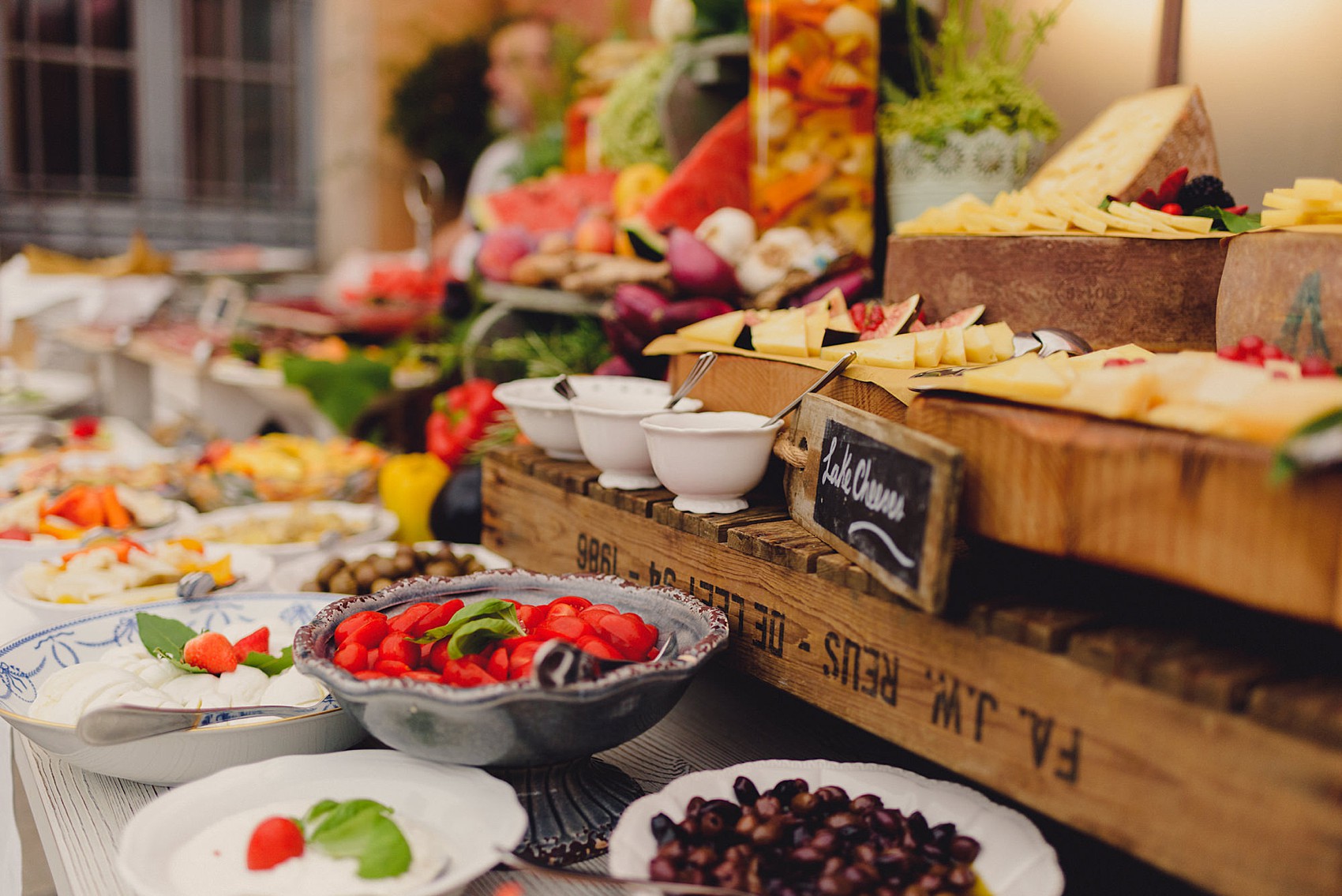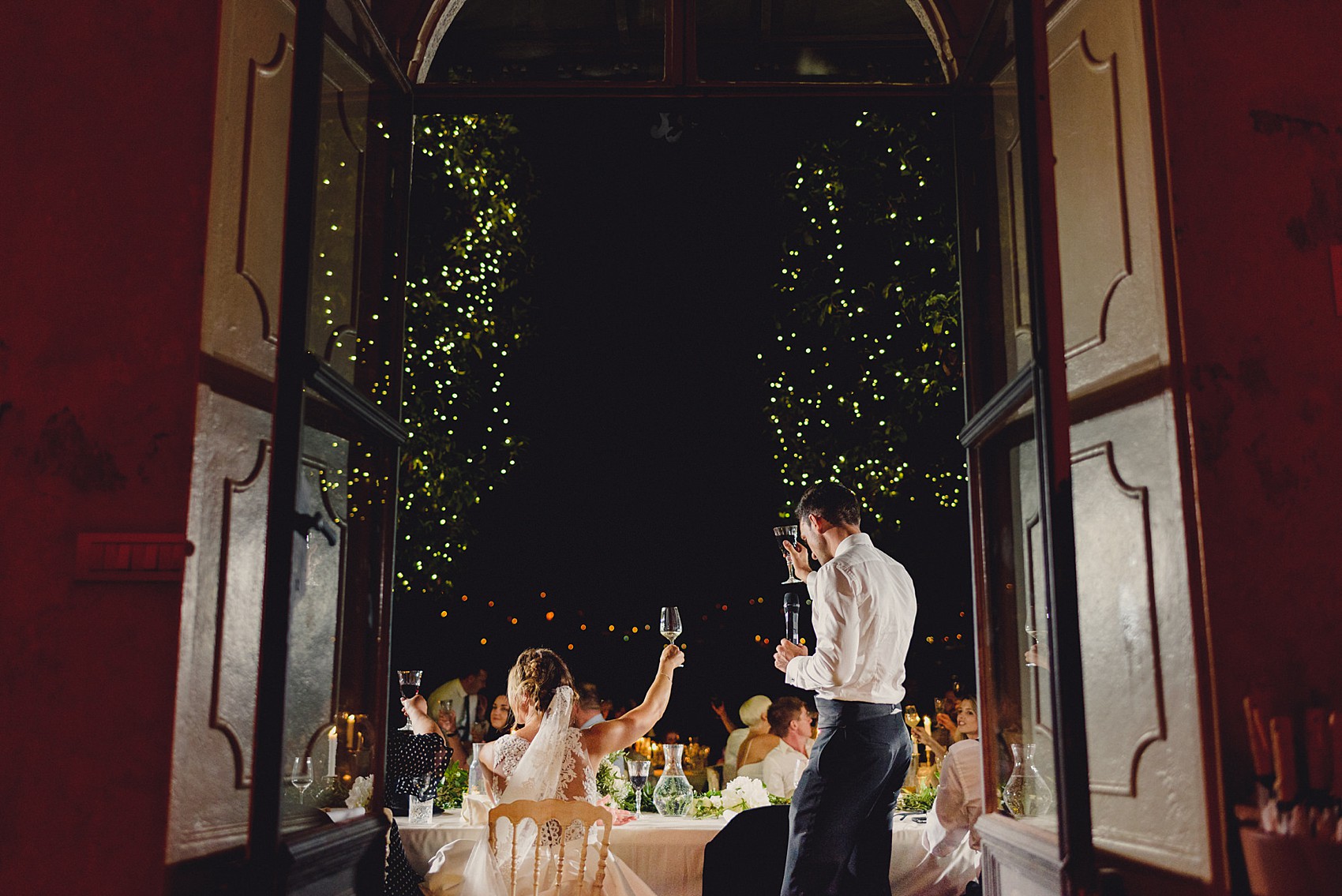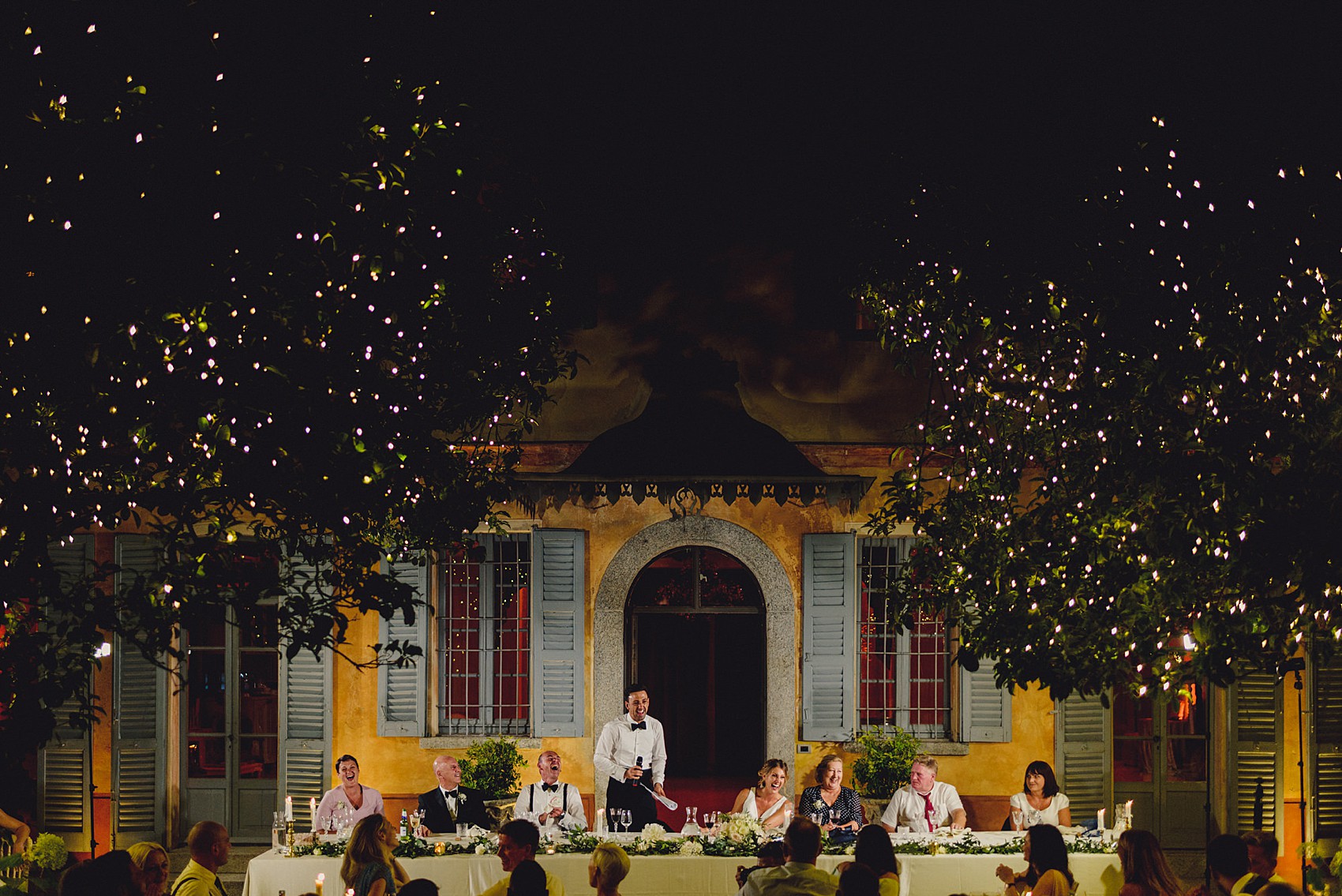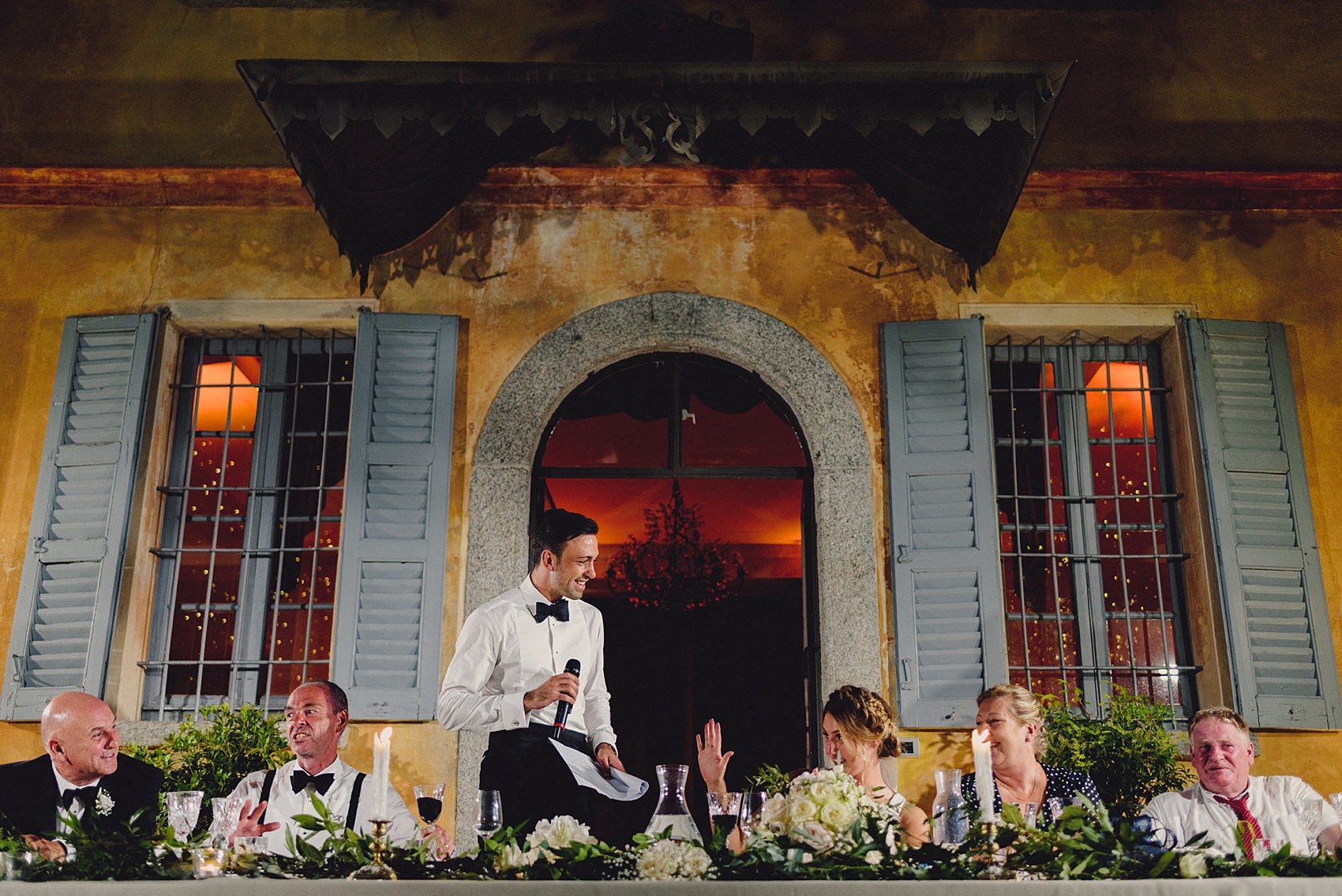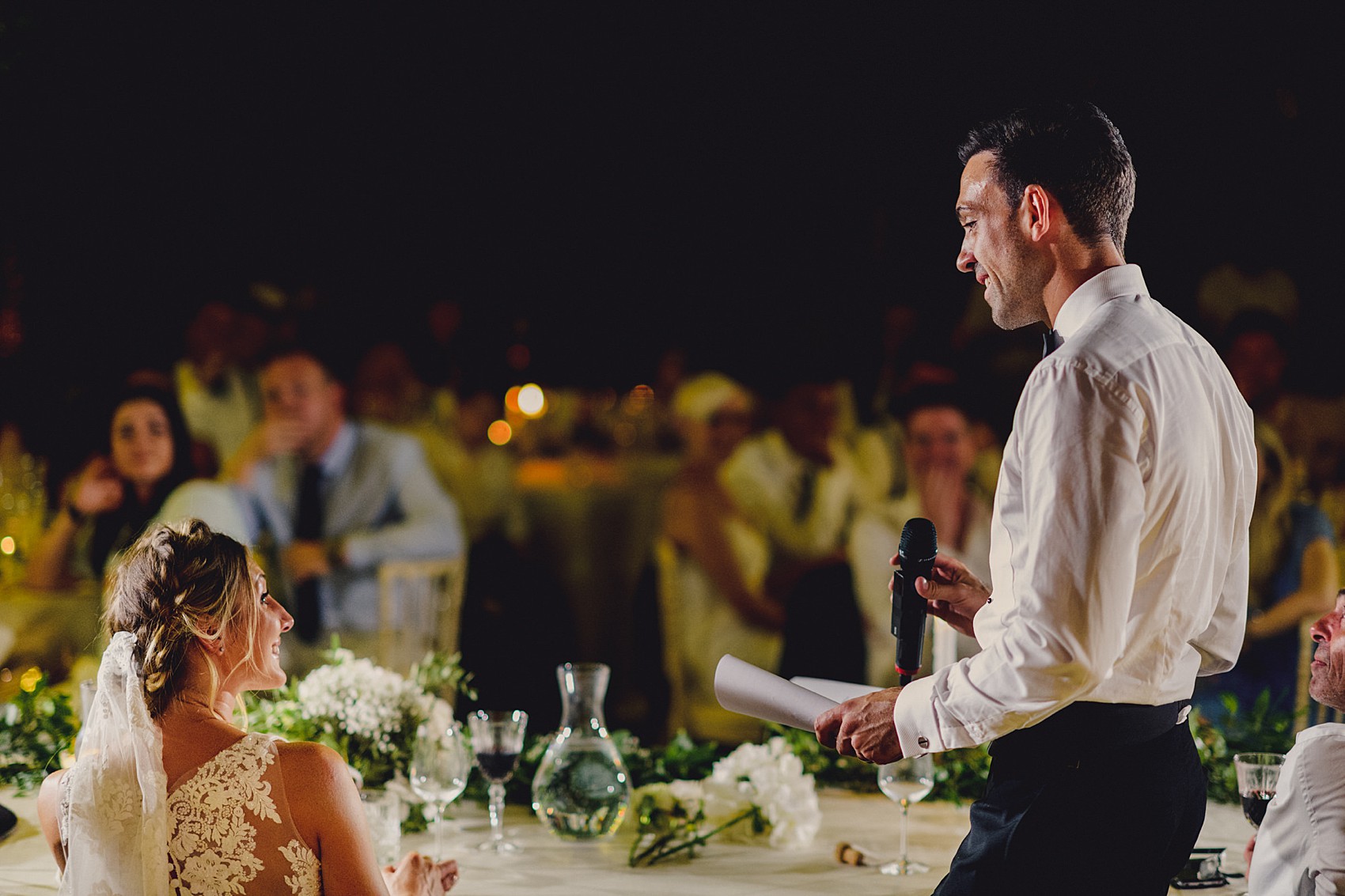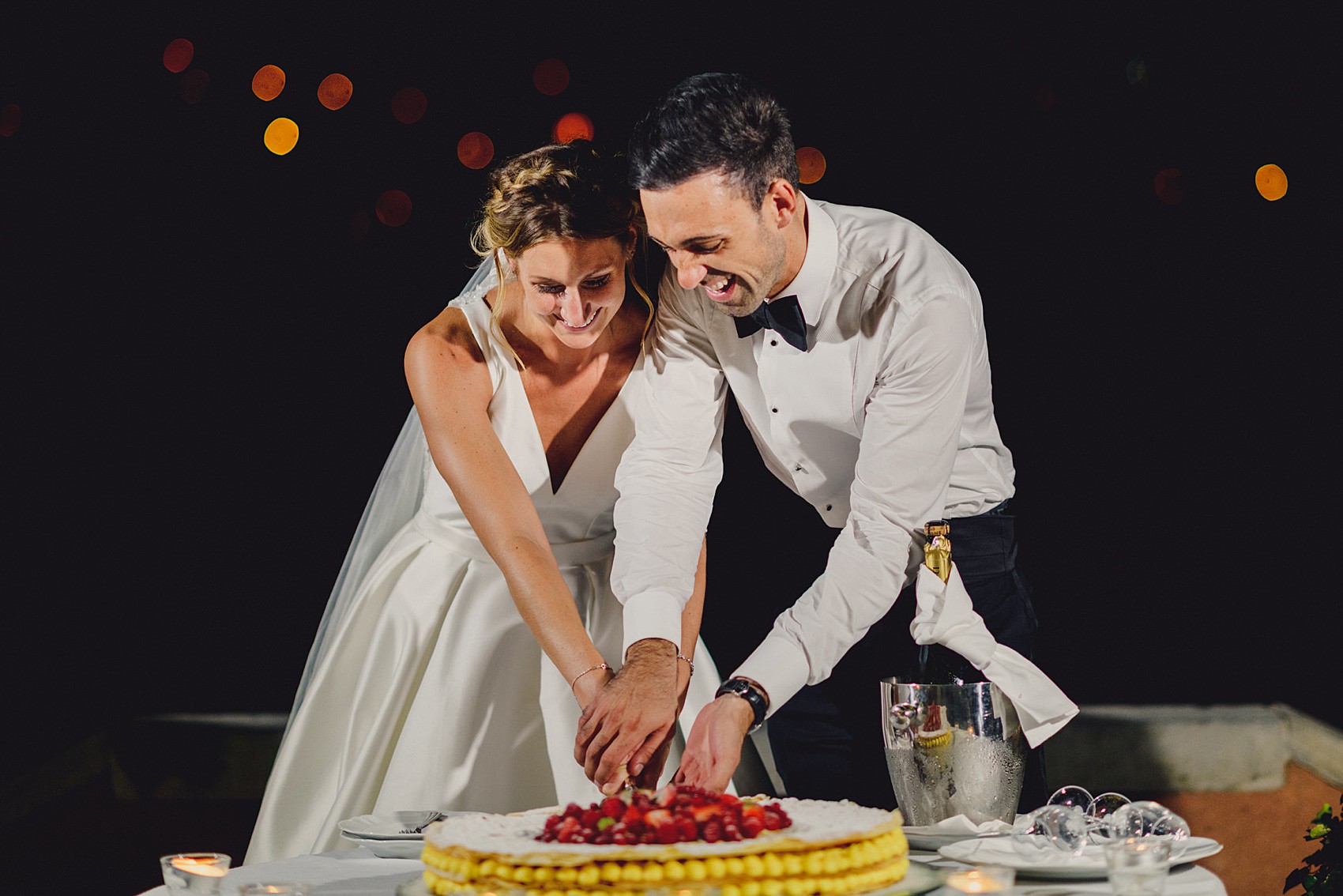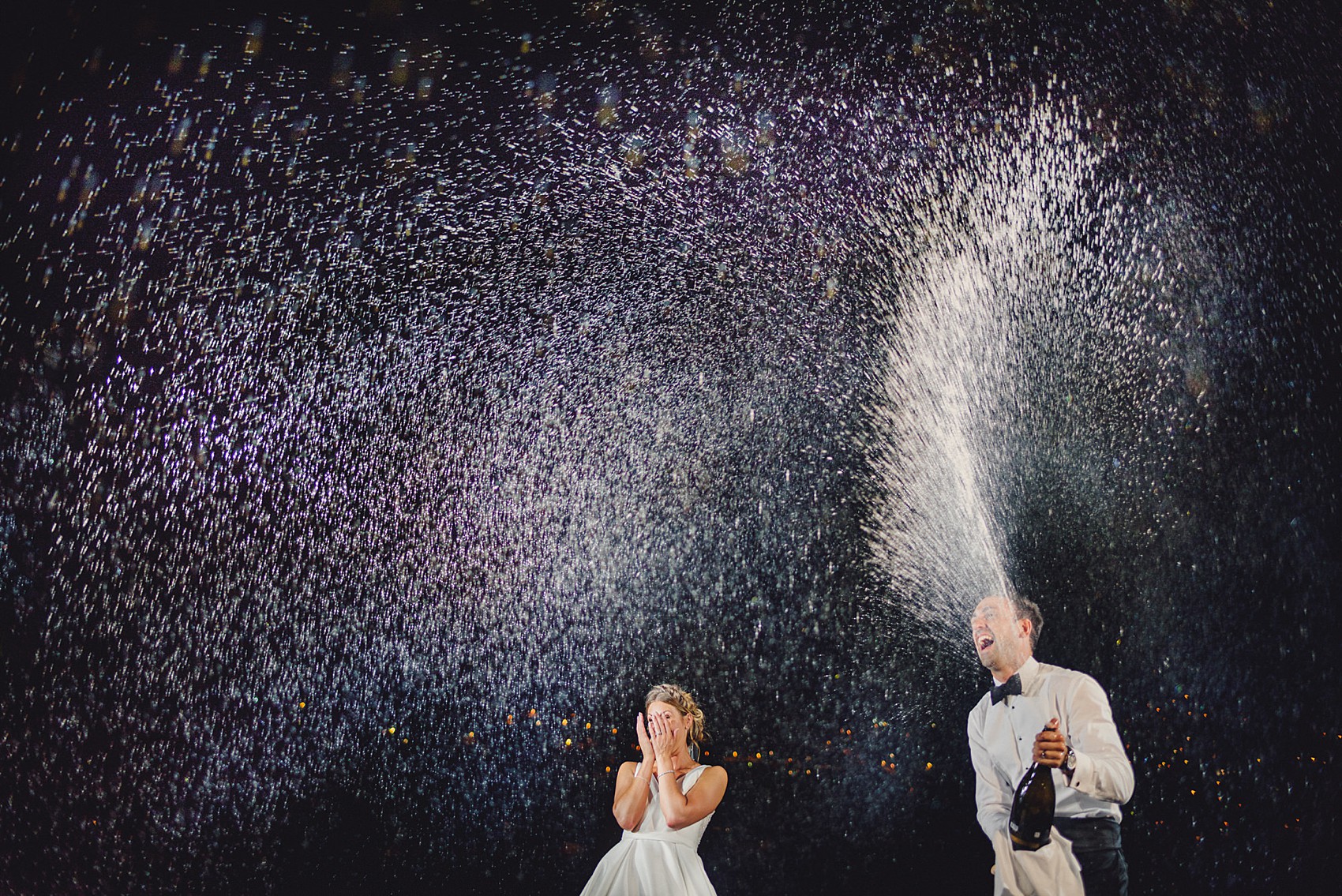 Inside the villa, beautifully lit by Blunotte Eventi, the party got started after Xana and Robbie took to the floor for a first dance, with vocal accompaniment from Lucie Evans.
"We chose 'Latch' by Sam Smith. This was the number one when we met so felt like it was on all of the time!"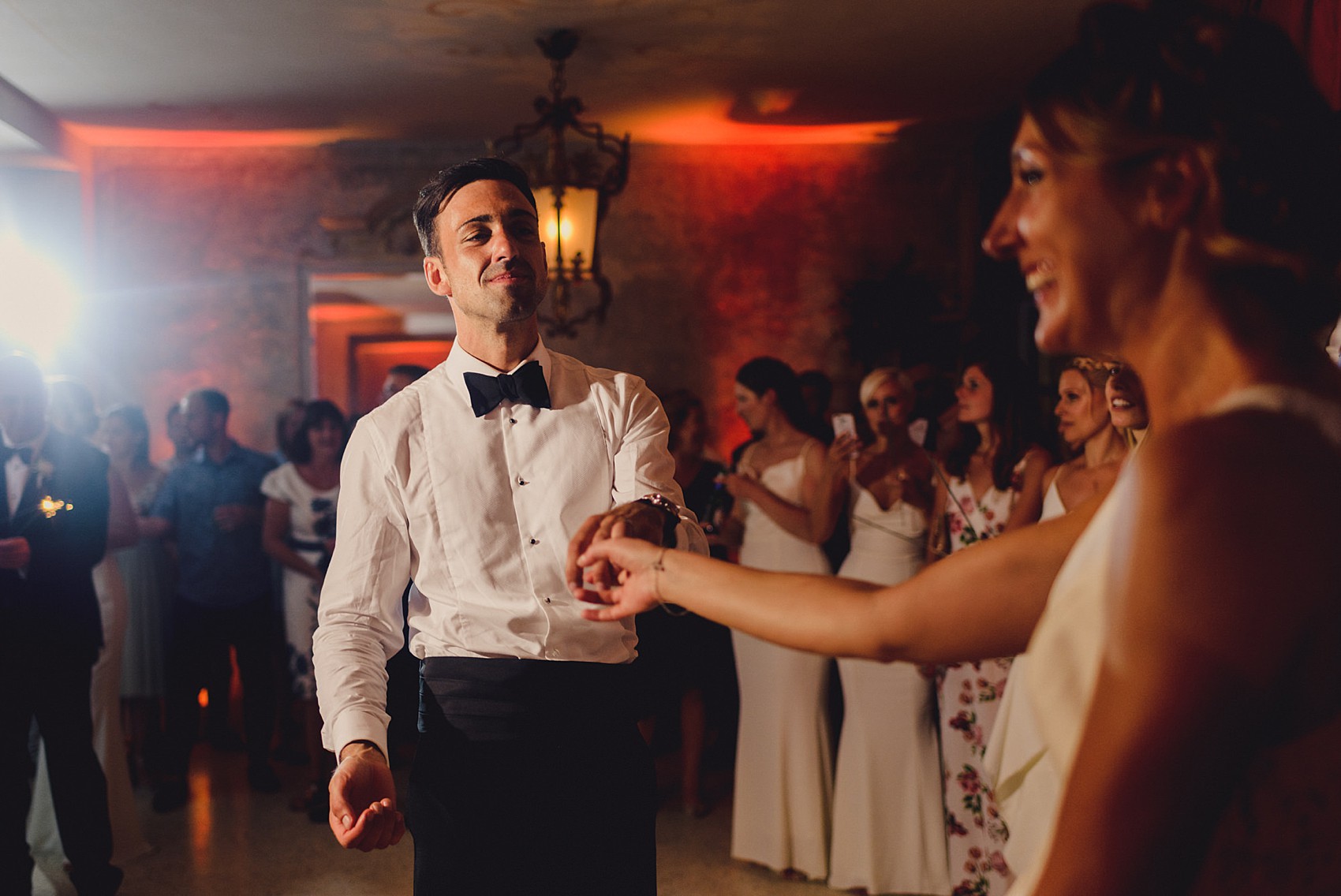 Xana has so many favourite moments from her Italian wedding to share.
"So many things; getting ready with my bridesmaids, mum and step-mother-in-law-to-be, seeing my dad for the first time and walking down the aisle, seeing Robbie for the first time, getting married! The confetti moment, prosecco tower, speeches, first dance and cutting the cake!"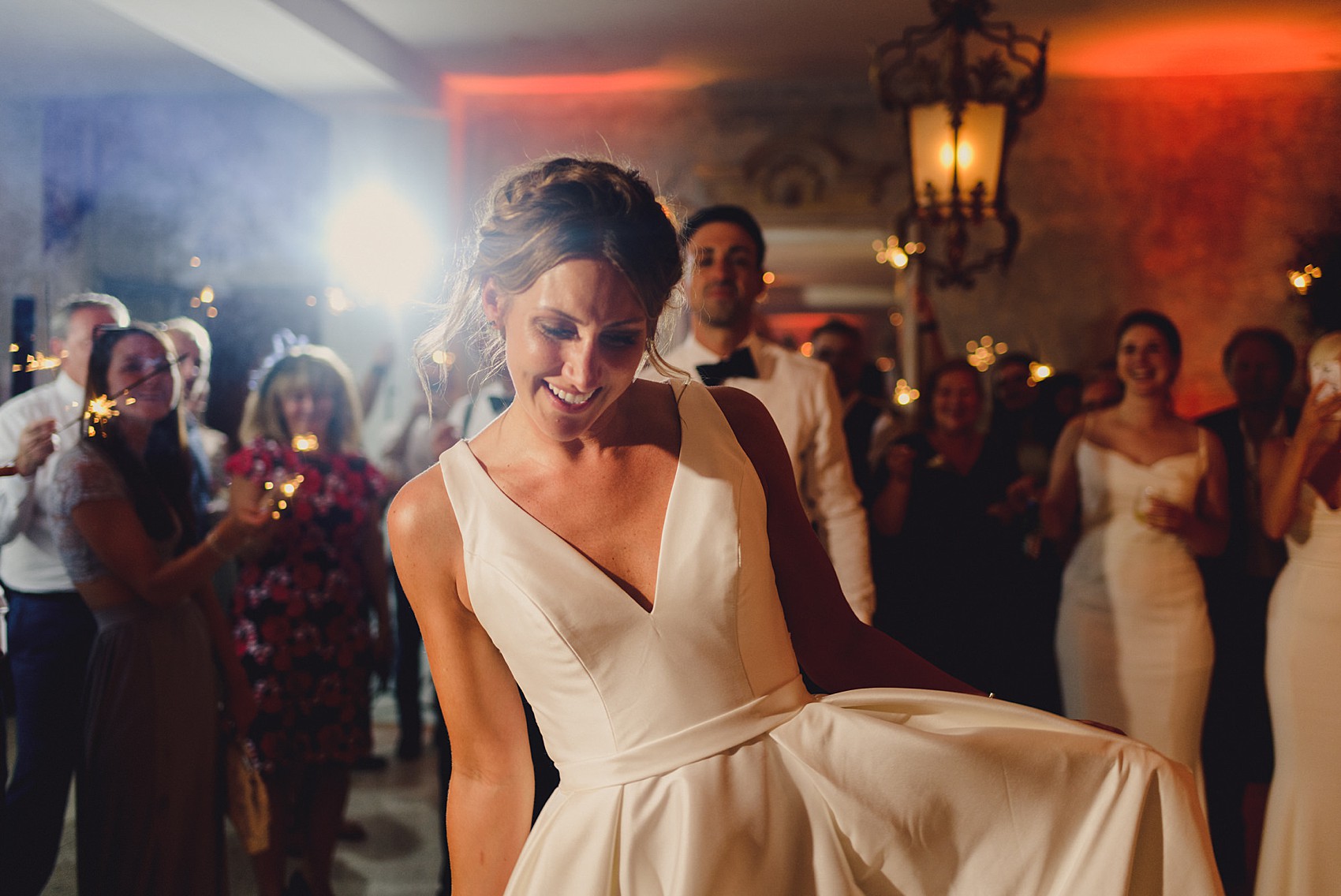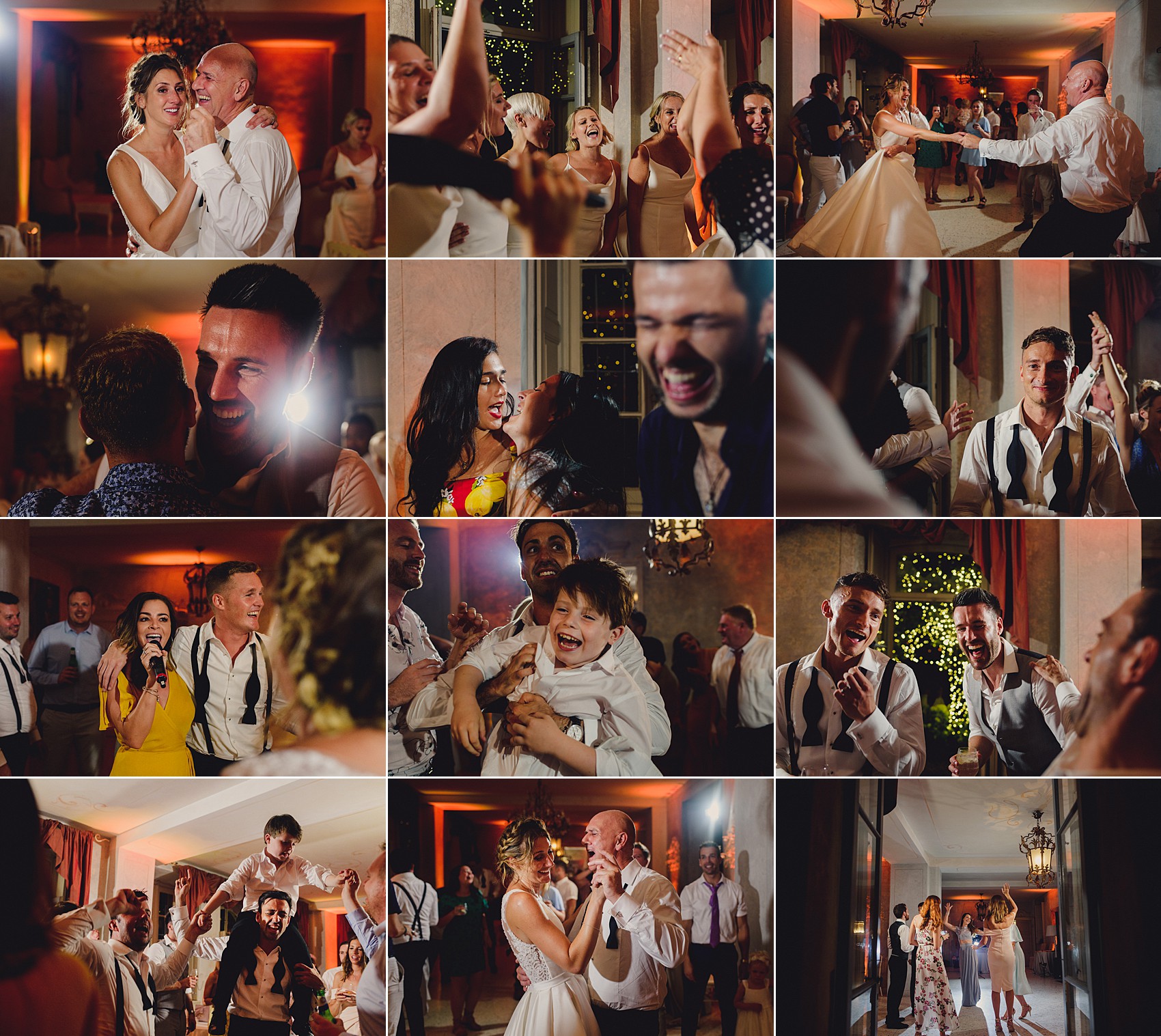 Words of Wedded Wisdom
"Everyone said it to me and I took it for granted as I thought it was really obvious so really didn't pay much attention… my only advice would be to enjoy every second! Your guests are having the best time and do not wish for anything but for your happiness."
"Do not worry about any detail as everything will be taken care of – anything that isn't, can't have been important enough."
"Take a moment to let it all sink in. You will have been planning this for months and waiting for this day so just cherish being a bride and the day where all your friends and family are all in one place. It's the most magical day."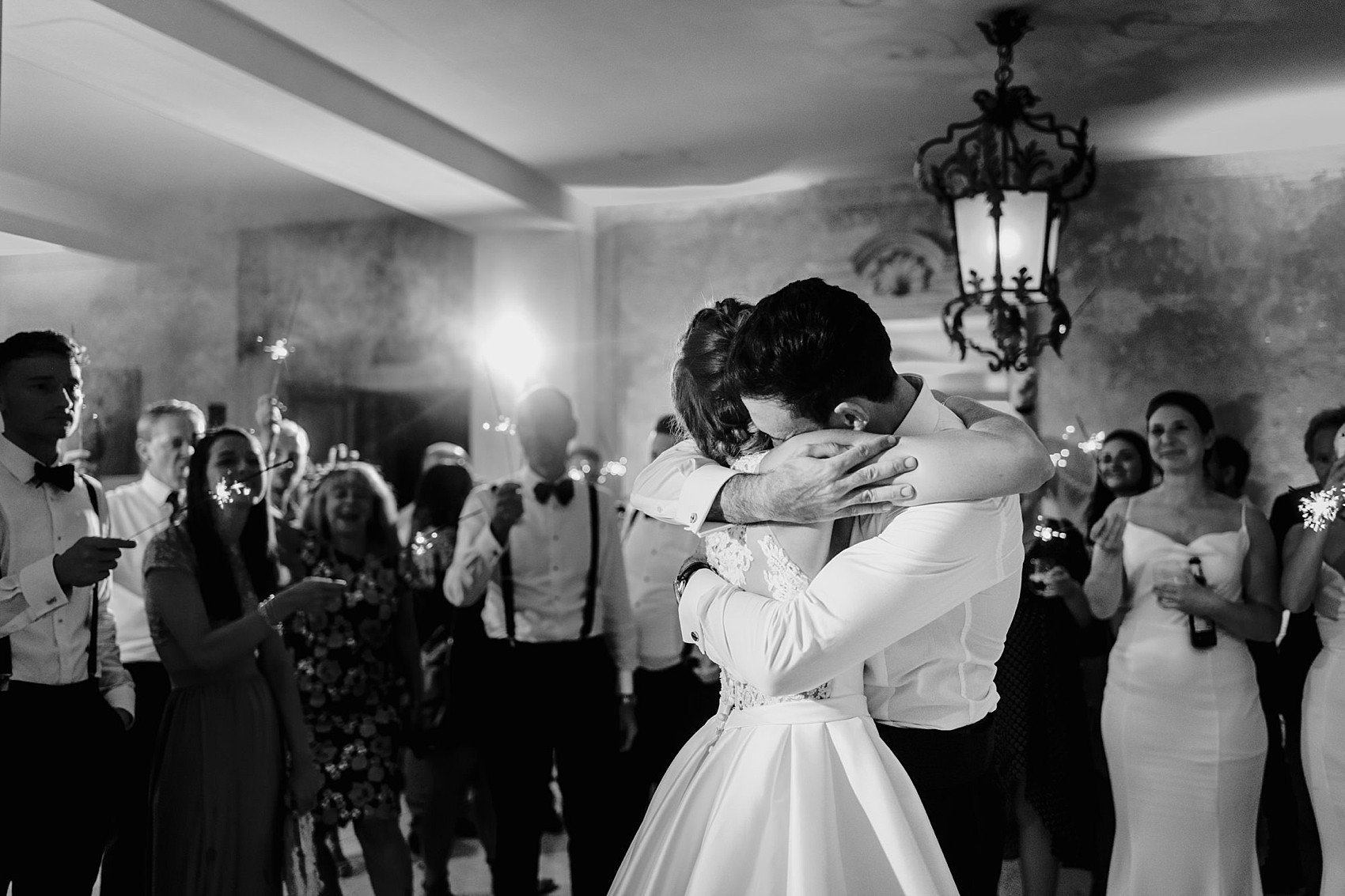 Lovelies, I hope that you've enjoyed every single moment of Xana and Robbie's marriage at lake Como, and hope you can take some elements yourselves if you are planning on wedding in Italy.
For more destination weddings to help you, please take a look at these Love My Dress celebrations.
Ele xx