Time and again, Love My Dress brides demonstrate that anything is possible when it comes to weddings and, if what you and your partner really want is to escape together to exchange your vows in private, that's exactly what you should choose.
So, let's head to the Scottish Cairngorms for Elaine and Jakub's romantic, private elopement in the forest. On 23 October, Elaine and Jakub, both mathematicians, exchanged their vows in a humanist ceremony in a secluded woodland clearing near the Dell of Abernethy. Elaine has been a Love My Dress regular for years, and found her photographer Caro Weiss here as well as inspiration for the romantic, enchanting day.
Caro Weiss Photography

+ Follow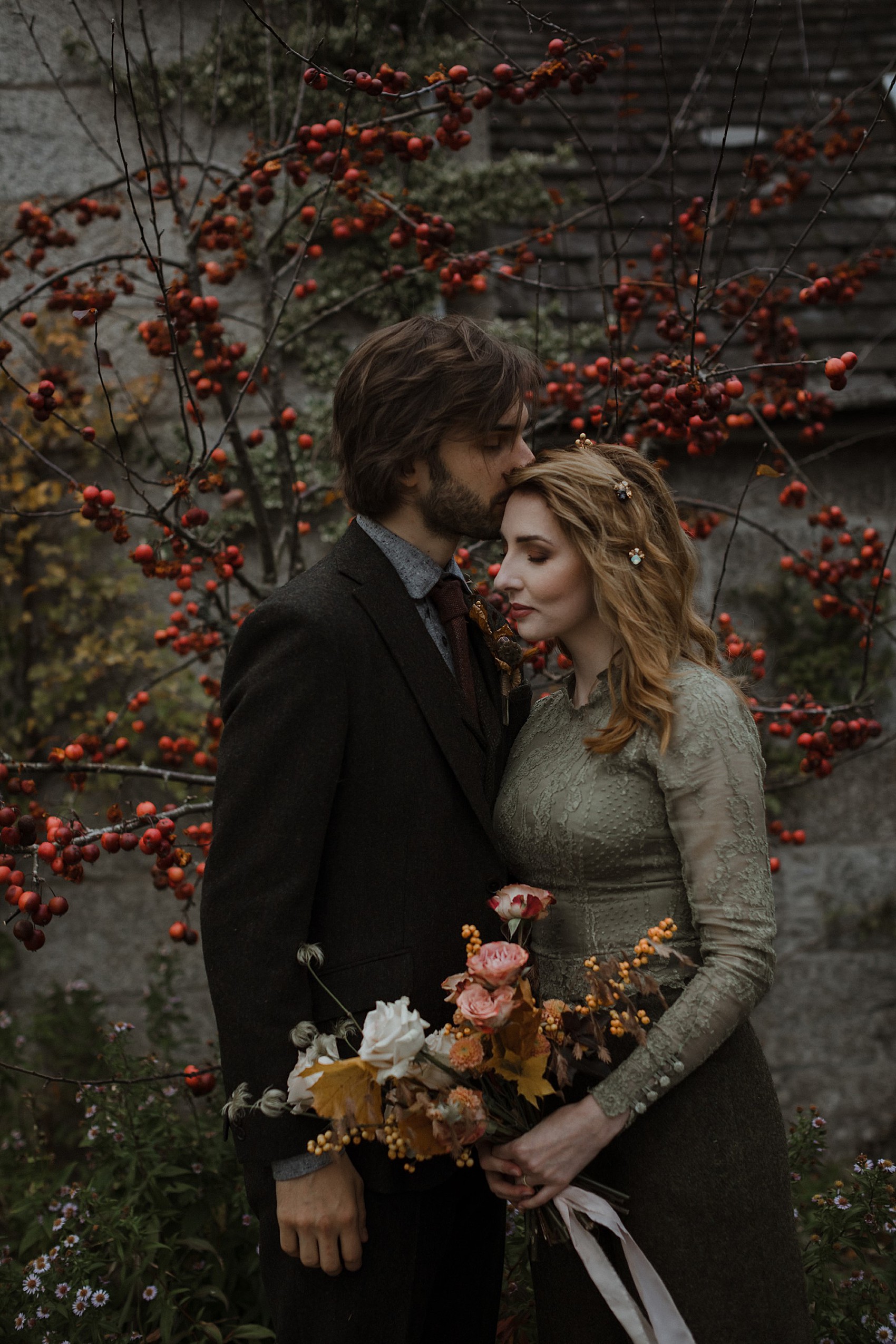 "I have followed Love My Dress for a very long time, back when weddings were very vintage-styled and had a definite era theme. I always admired the variety of weddings which appeared and my favourite are always the real weddings."
"We got married in the Cairngorms, Scotland, in the forest near the Dell of Abernethy, where we were staying. We wanted a woodland wedding which showcased all the beautiful colours of autumn but also somewhere we could relax. The Dell of Abernethy provided the perfect setting and our hosts, Polly and Ross, were amazing."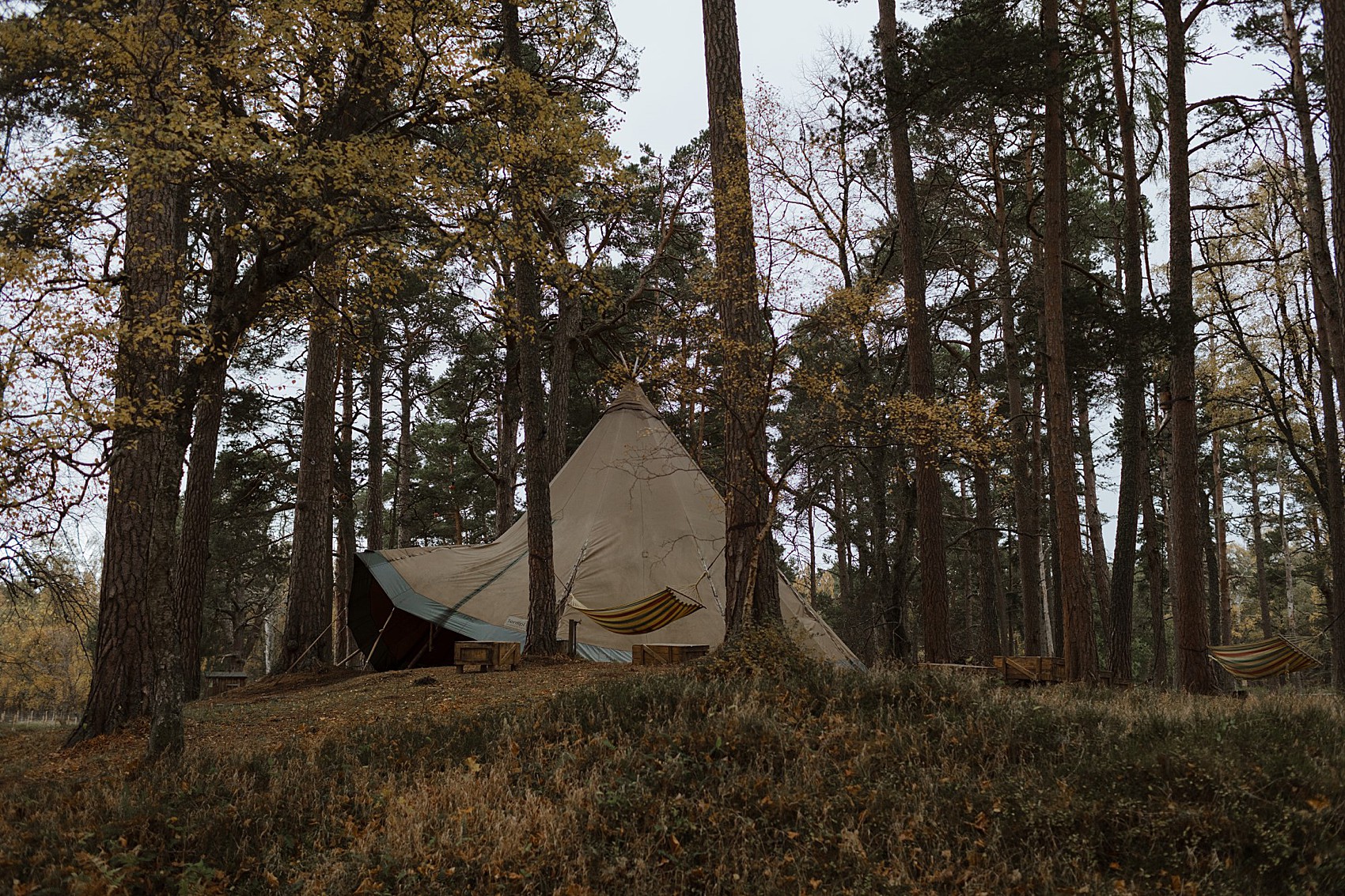 The bride wore autumnal berries and leaves in her auburn waves, which were swept back from her face. She created her own make-up look – with a warm brown smoky eye and a fresh apricot-pink lip to add radiance. Elaine carried a wild and free bouquet, complete with trailing ribbons, created by Wild Flower Workshop; don't the faded colours look divine with the autumnal leaves?
The warm tones of the tweed and the soft moss green of the bodice flatter Elaine's fair skin tone so wonderfully and I adore the touches of golden light which came from her accessories. They imbue such a romantic, magical touch that is wonderful in the forest setting.
"My earrings were made by Mirri Damer, bought at SH Jewellery and I had bespoke bee hair-clips made by Rene Walrus in smoky quartz, amber and opal coloured stones."
Using natural fabrics produced in Scotland was key for the bride, and she worked with Edinburgh designer Rowan Joy Bridal to create her quirky jumpsuit with a Victorian twist.
"I knew for a very long time that I wanted a bespoke outfit for my wedding and also not white. I am from the Outer Hebrides and always wanted to incorporate Harris Tweed into my wedding outfit."
"The beautiful lace was from MYB Textiles, a specialist lace mill in Scotland. I wanted a Victorian style with the lace and bodice but also loved the idea of a Harris Tweed jumpsuit."
"The lace was hand-dyed by Rowan to compliment the tweed, then carefully cut and arranged to produce the panels and floral details of the neckline and waistband."
"Rowan was truly amazing to work with. From our first meeting, she completely understood my vision. I had so many ideas which she magically made sense of."
"Rowan was so helpful throughout the whole process. She knew exactly what suited my figure and even helped me try and find shoes to go with the jumpsuit."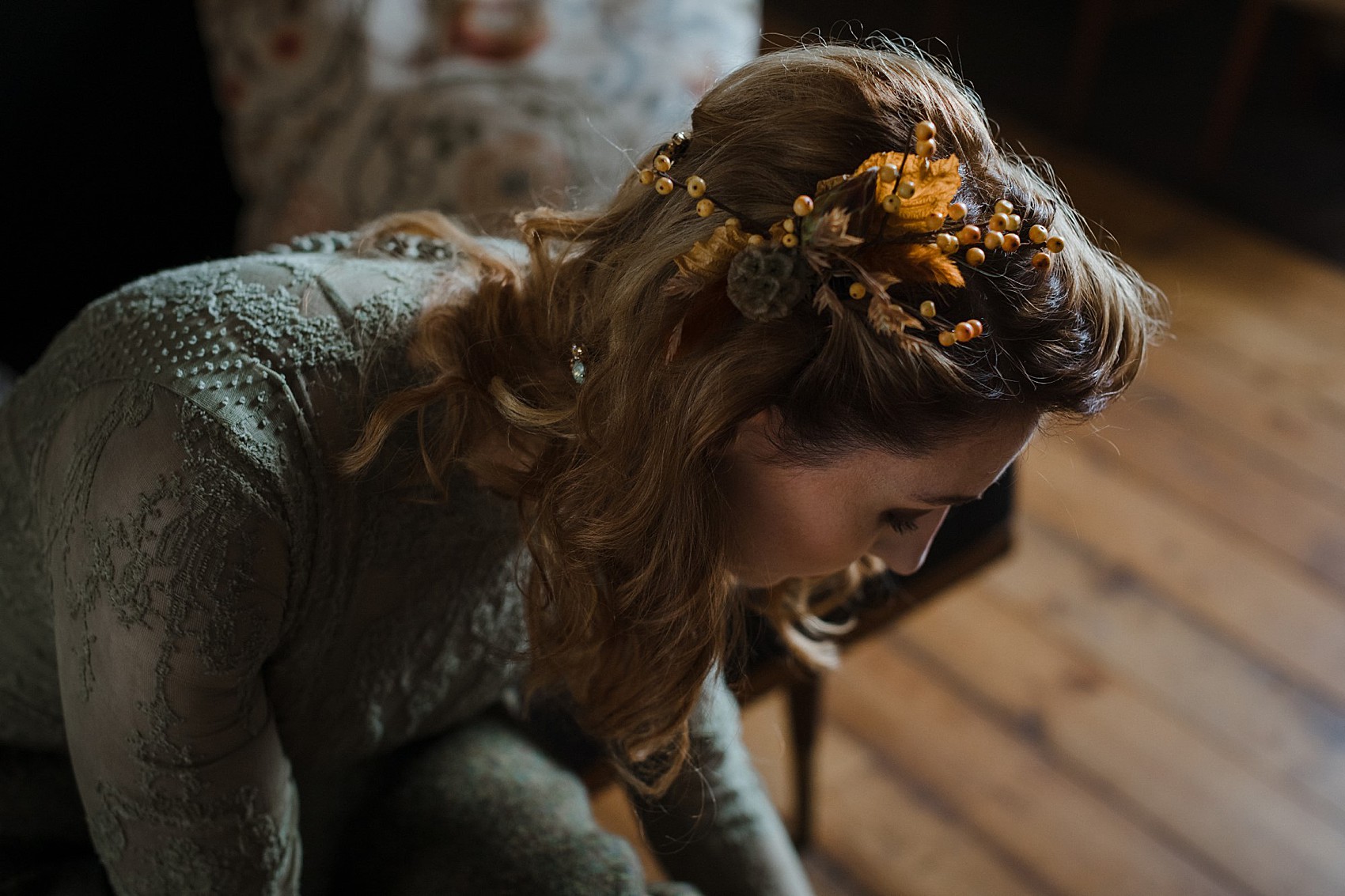 The bride and groom got ready separately, Jakub wearing a heavy-weight Walker Slater suit with an umber tie and Clarks shoes, before their first look which Caro Weiss Photography was on hand to record.
We are truly delighted to name Caro as a member of the Little Book Wedding Directory, and you can find out more about her and her beautifully-composed photography here.
Caro's photography conveys a sense of stillness and peace, and I can almost feel the coolness of the autumnal air and the snap of crisp leaves beneath my feet as I look at these bewitching images.
"We had seen Caro's work many times on Love My Dress and loved the way she captures an exact moment and all the emotions and feelings that exist in that moment. We long dreamed of eloping to the forest and feel that Caro captured that feeling we had of being in a magical place at a magical time for us so well."
The couple met at university and Jakub devised a mathematical tour of Edinburgh to propose.
"Jakub's proposal was very personal to us as a couple. As we are both mathematicians, Jakub gave me a series of maths problems and ciphers which led me to places around Edinburgh significant to our relationship."
"There were a lot of puzzles, some of which were very challenging. The last puzzle led me to the location of our first date, a park with a beautiful view from the hill summit upon which a singular bench is perched. I went to the bench for my final piece of the puzzle, upon which Jakub proposed."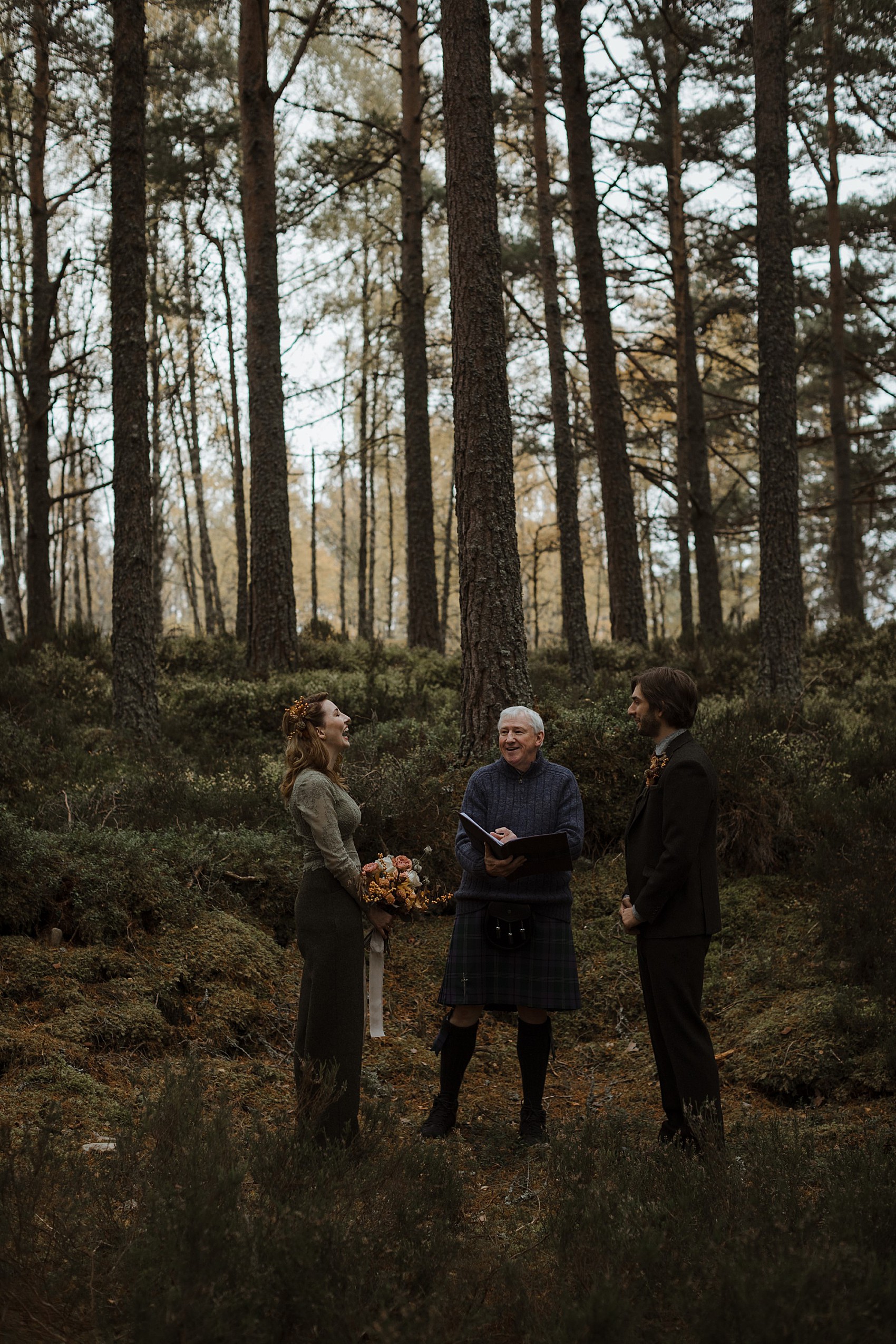 "We wanted to get married within the year and knew we wanted an autumn wedding. As we chose to elope, the planning happened pretty quickly. We knew what we wanted and just went for it. Wedding and engagement happened within about six months of each other."
The hand-crafted wedding bands were in the same delicate, pale gold as Elaine's engagement ring from Alison Macleod.
"We loved the process behind Ebba Goring's rings. Jakub's ring was the linen band and mine was crochet, both in yellow gold."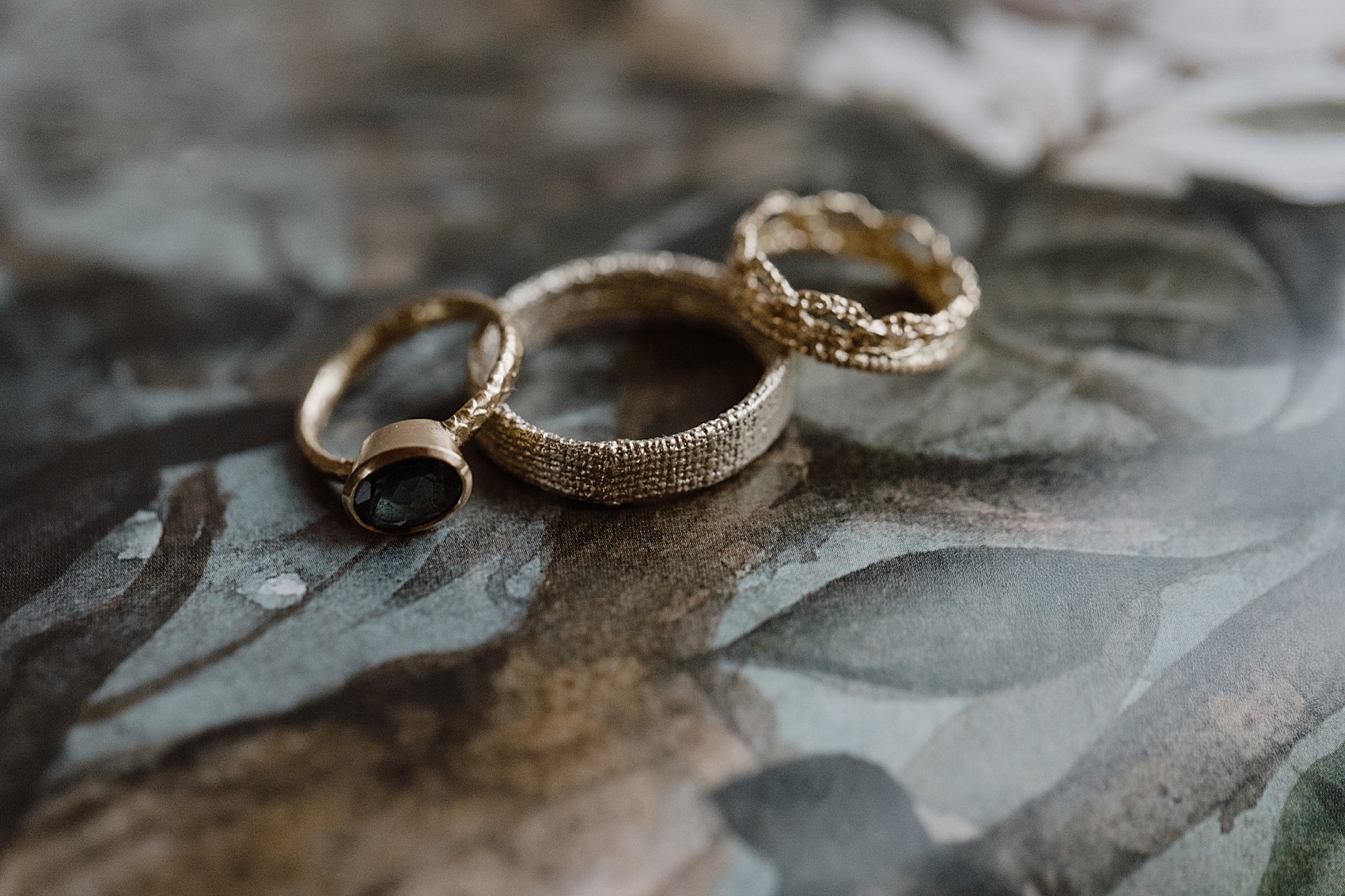 The ceremony was led by humanist celebrant Iain Whitelaw and included super-personal vows as well as readings from the bride and groom. They also had a significant hand-tying element to their nuptials.
"Iain was amazing and we would definitely recommend him. We wrote our own vows. As we were eloping, we chose nearly everything together and discussed everything else. Writing our own vows was the one true surprise on the day. It felt like time stopped and we were in a world completely on our own when we read our vows to each other."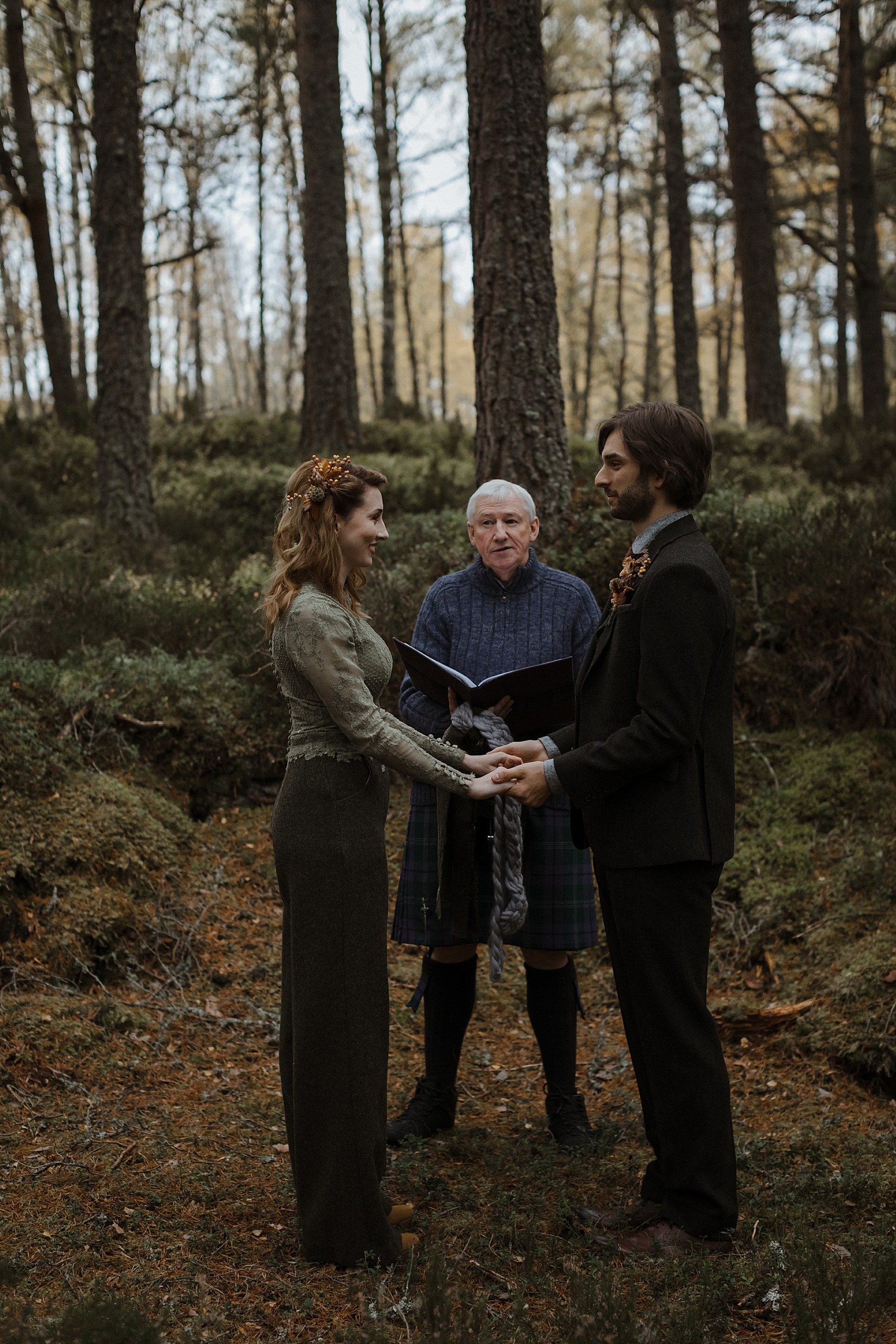 "I read a passage from Tolkien's 'Silmarillion' and Jakub read a passage from Robert Fulghum's 'Third Wish'. We picked books which had been important to us throughout our lives. The passages were not really about love but more passages that meant something beautiful to each of us, and we wanted to invite the other into that secret beauty."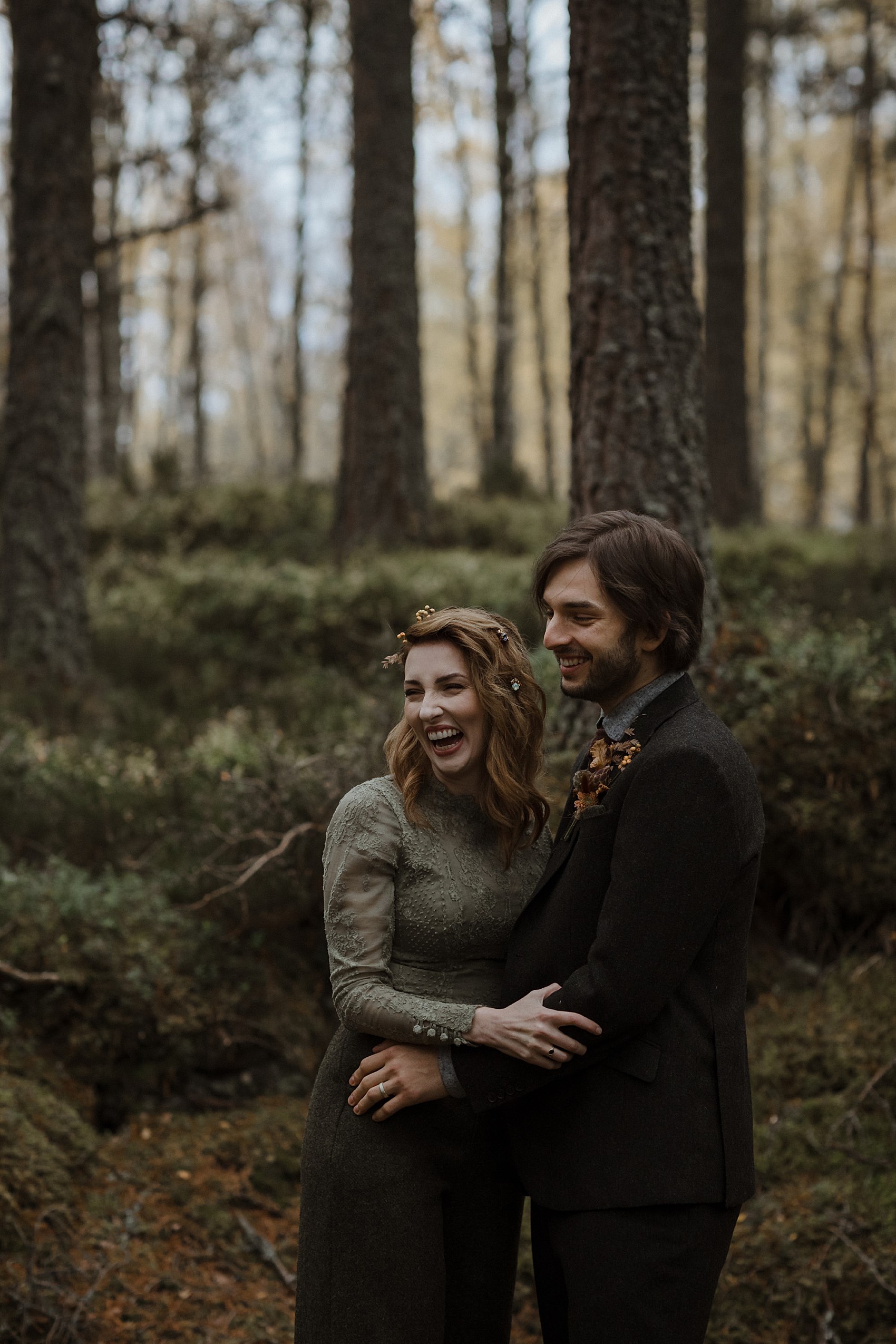 "The ceremony was our favourite part. At that moment, nothing else mattered. We were fully engrossed in each other, in our own enchanted world."
After the ceremony, there was plenty of opportunity for newly-wed portrait shots by the moody loch and in the wood, and these photographs have taken my breath away with their beauty.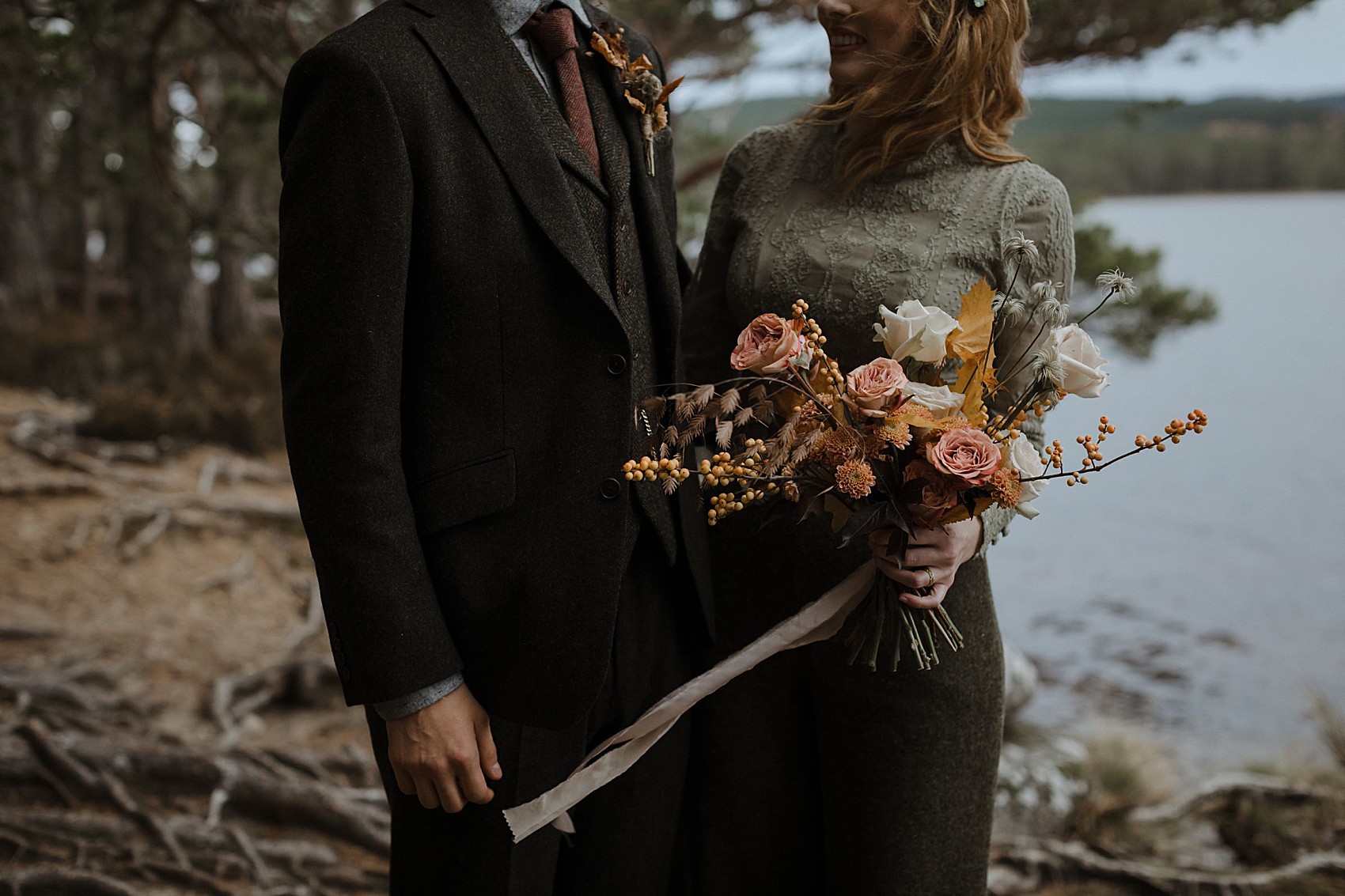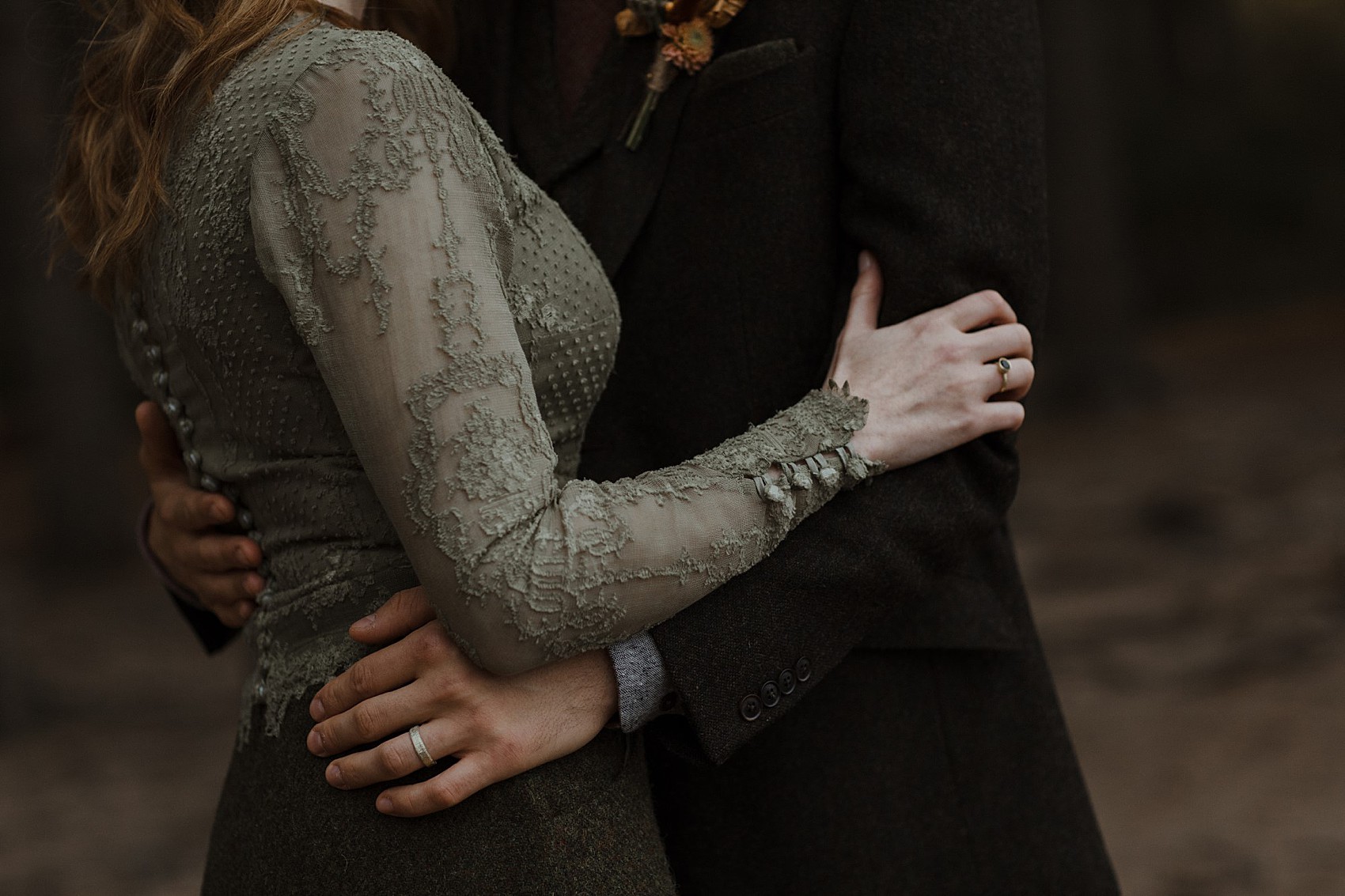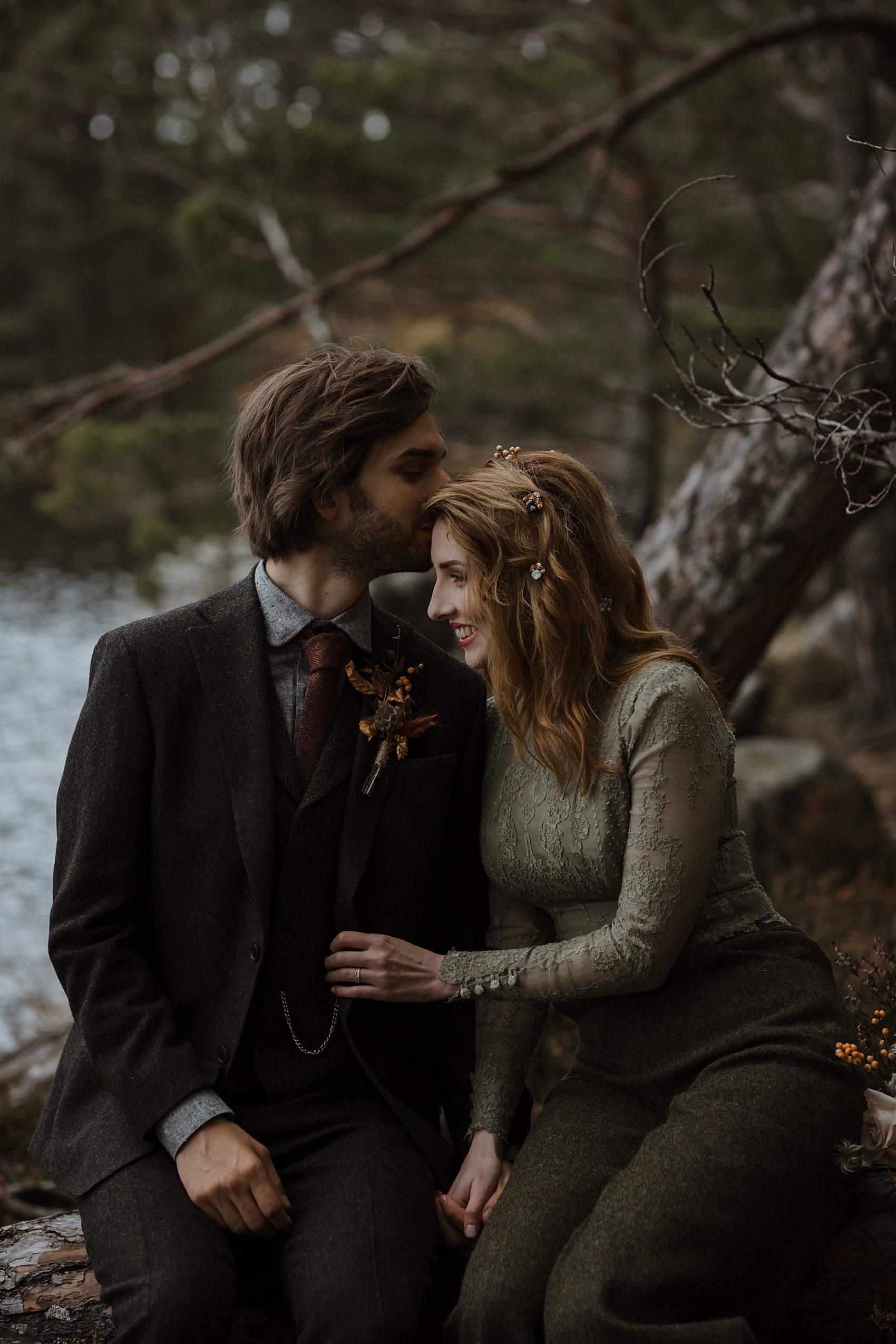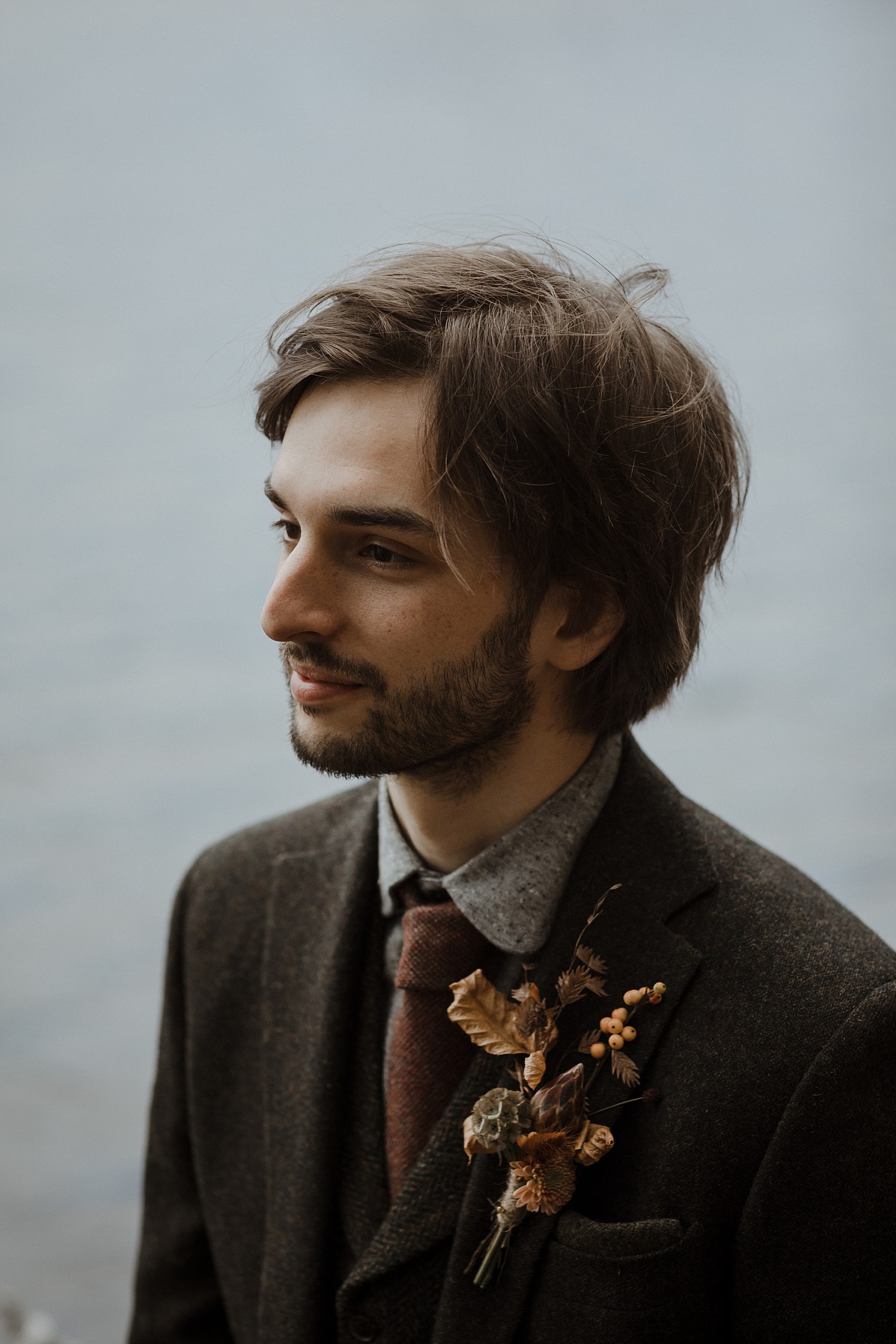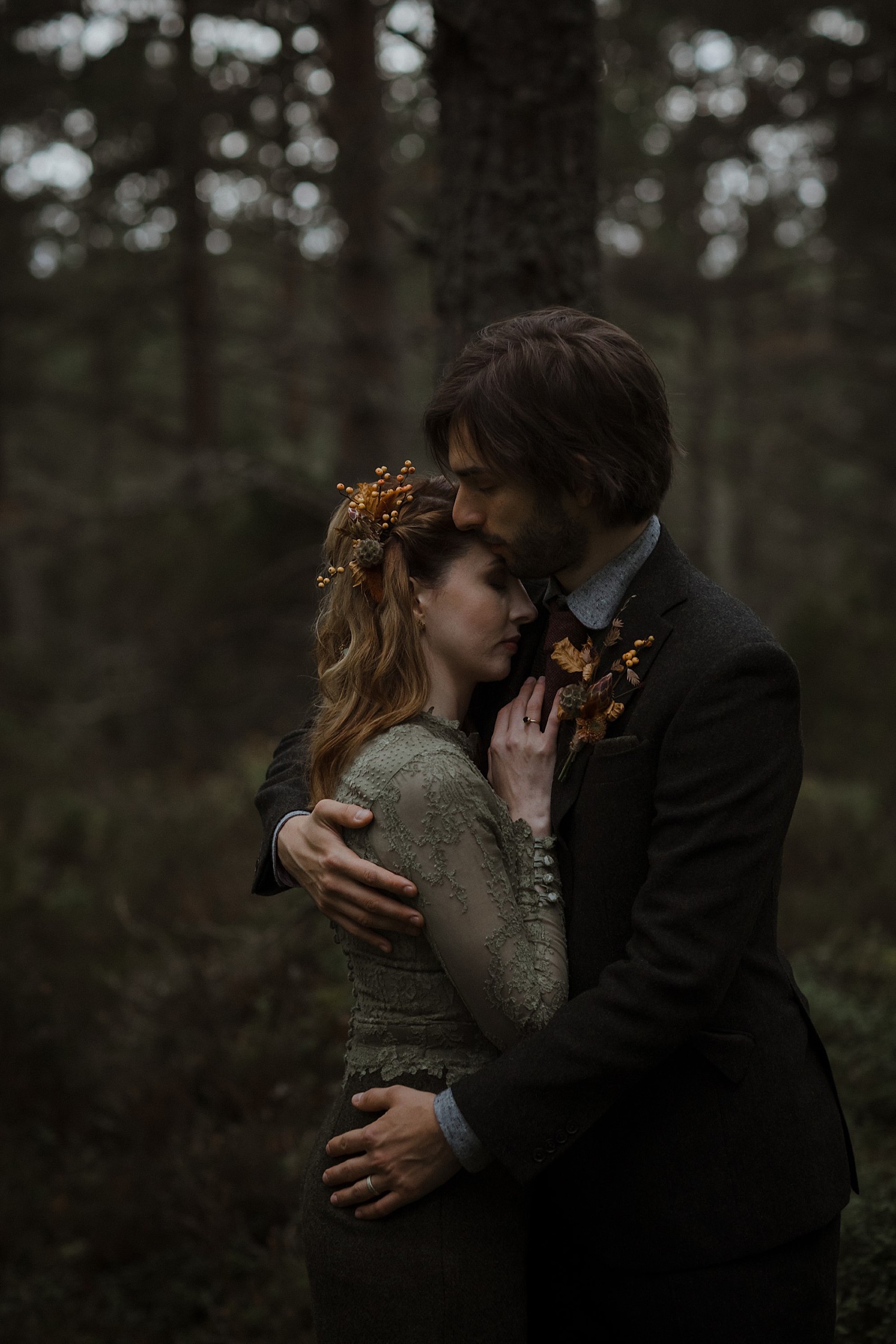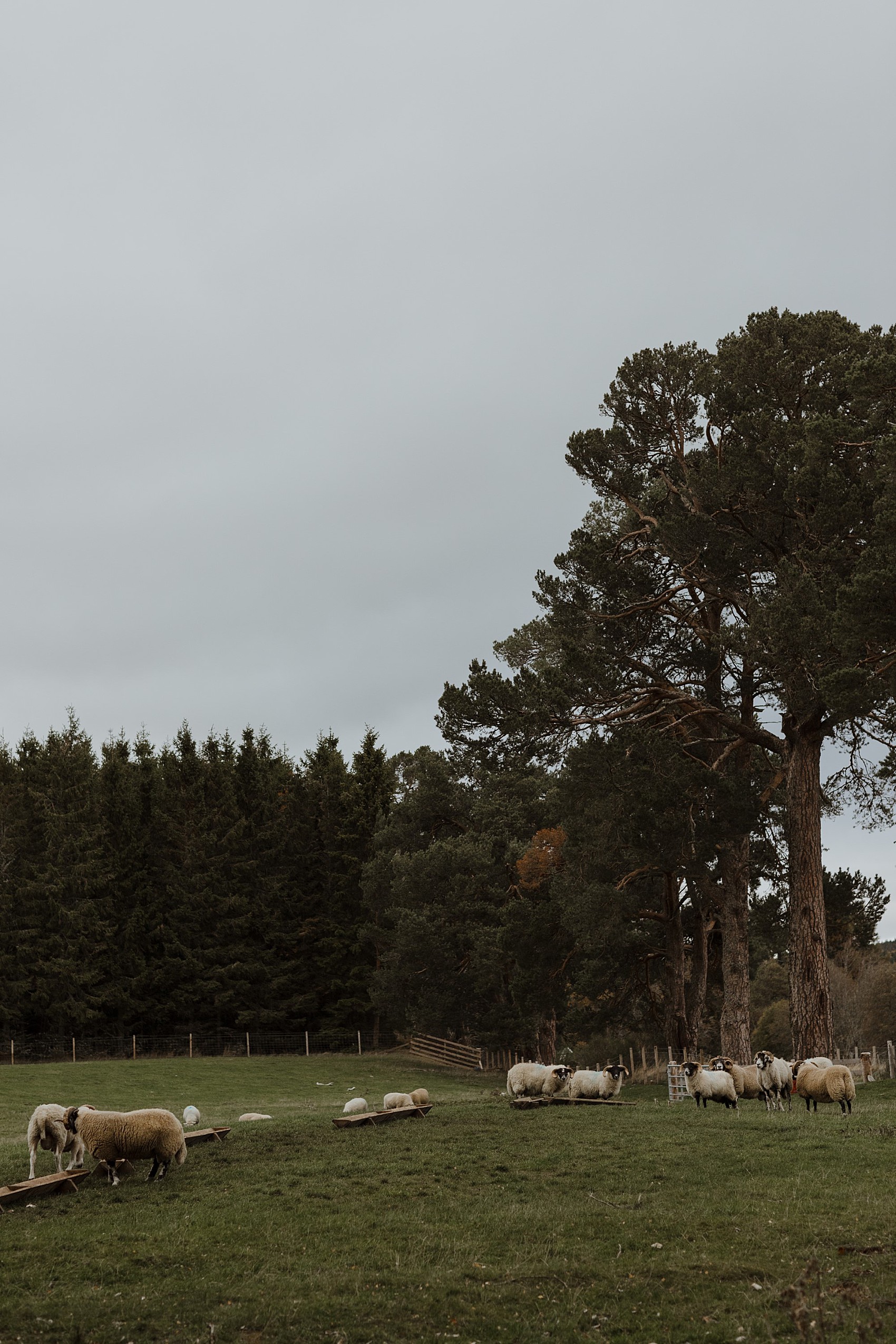 A secluded woodland tipi held dinner, prepared by the couple's hosts, as night fell.
"Polly, our host at the Dell of Abernethy, made the most amazing meal for us. Ross and Polly were amazing hosts and really went above and beyond to make our day special."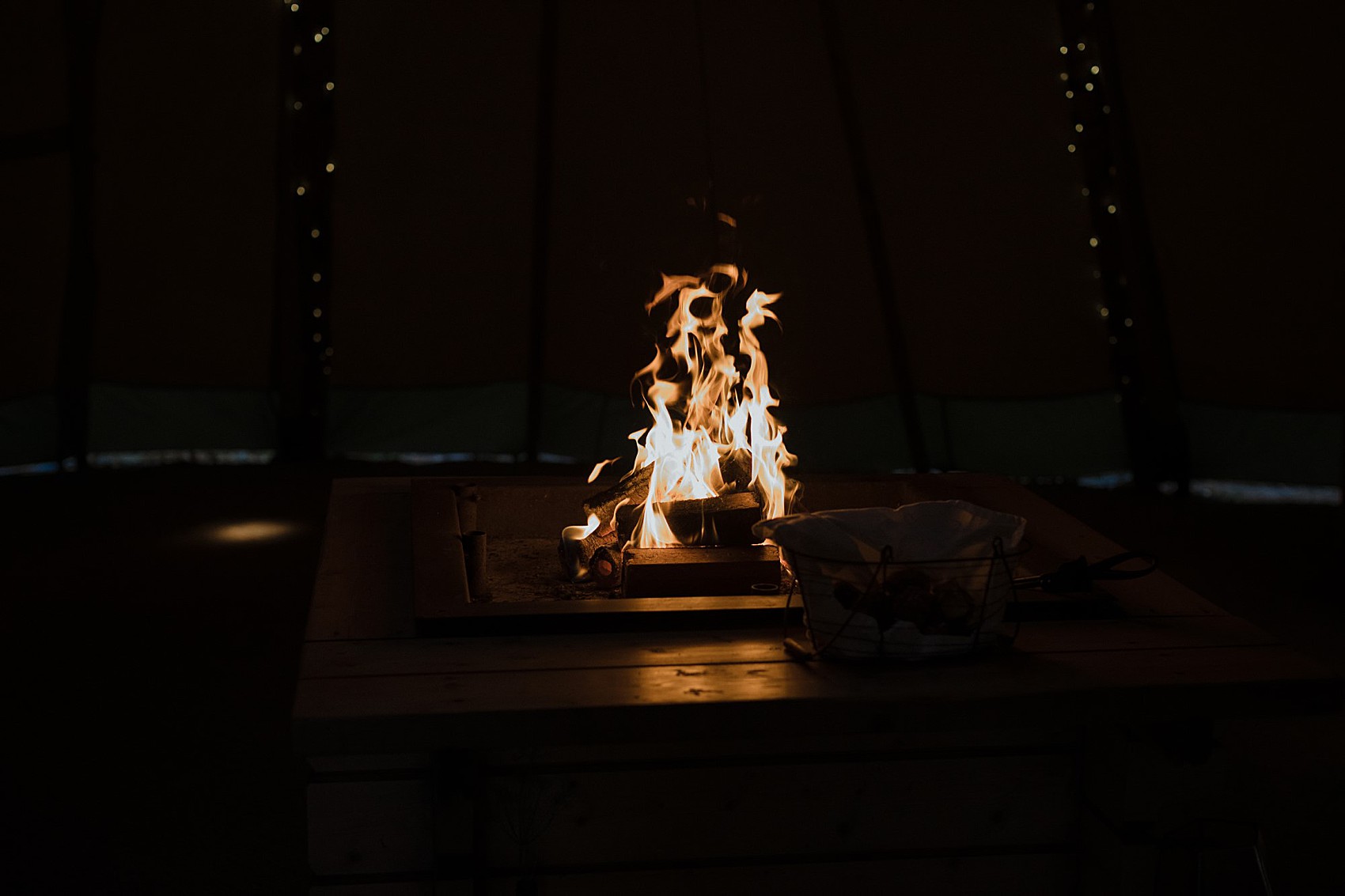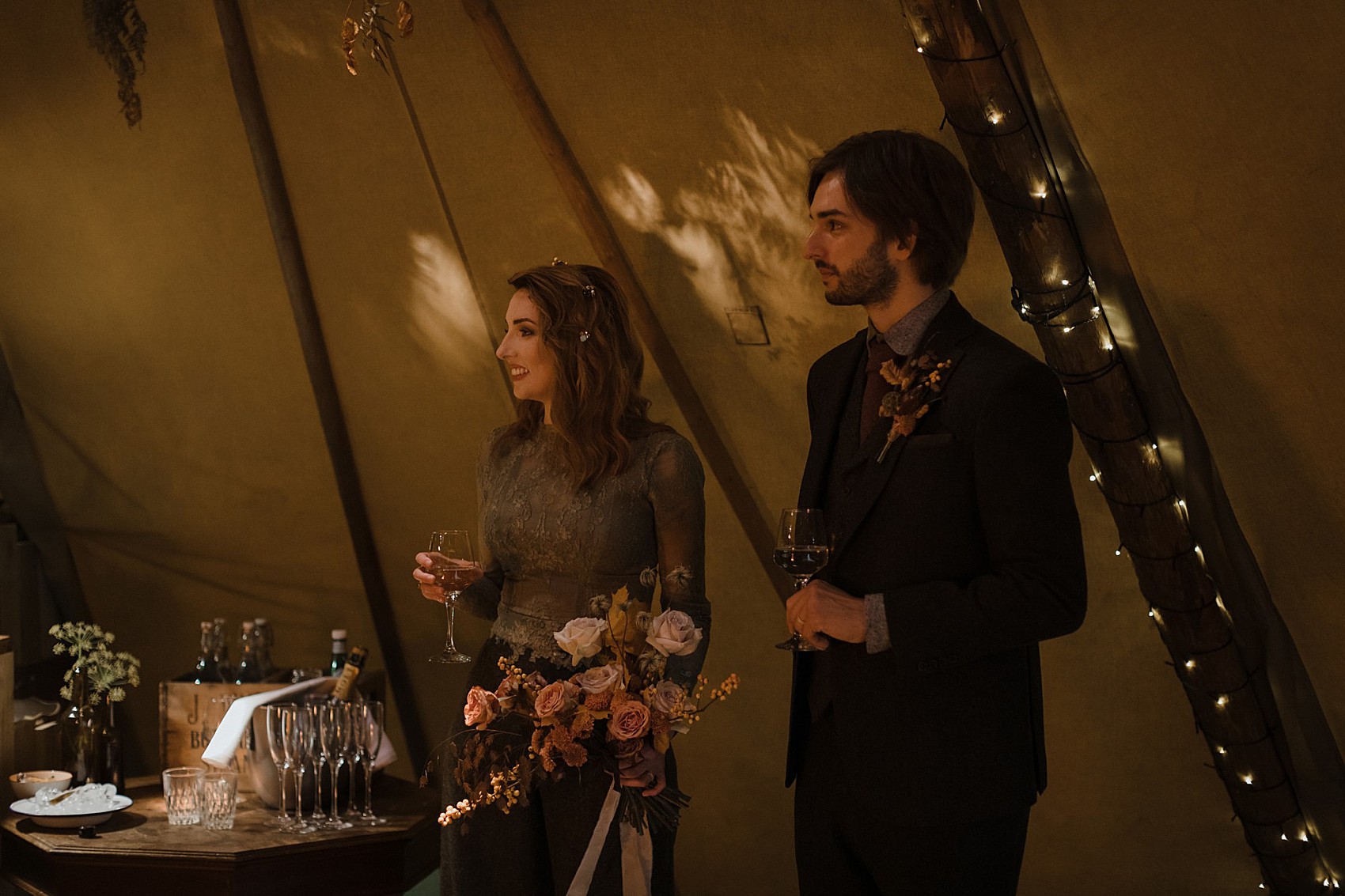 Words of Wedded Wisdom
"If you have an idea about something, go with it. It is hard to find your own opinions sometimes in the sea of advice you get once engaged."
"Sometimes, it is good to take a step back with your partner and say what do we really want our wedding to be like and how to do we want to feel."
If what you and your partner crave is a personal, private marriage ceremony I hope that Elaine and Jakub's story has inspired you to do what pleases your hearts. Thank you so much to you both and, as always, thank you Caro Weiss, for such exquisite images.
Ele xx