One of the things I love most about Love My Dress is it's wide appeal to brides.
And I also know that our community truly knows itself. They are open minded women who love to splash out on luxury as much as they love to make a steal on something much more affordable but no less stylish. They're savvy, and smart, they care about the environment and sustainability and they love to bag themselves a bargain.
This open outlook as far as wedding spend is concerned means we are can ensure our brand recommendations remain applicable to all kinds of wedding budget and affordability – and it is with 'affordability meets high quality and style' in mind today that I take real pleasure in introducing you to Paradox London.
Paradox London is a family brand, who some of you may already be aware of if you've been searching for bridal shoes online. Today, we are sharing a conversation with the main creative and business management duo behind the business, brother and sister duo, Adam and Sophie.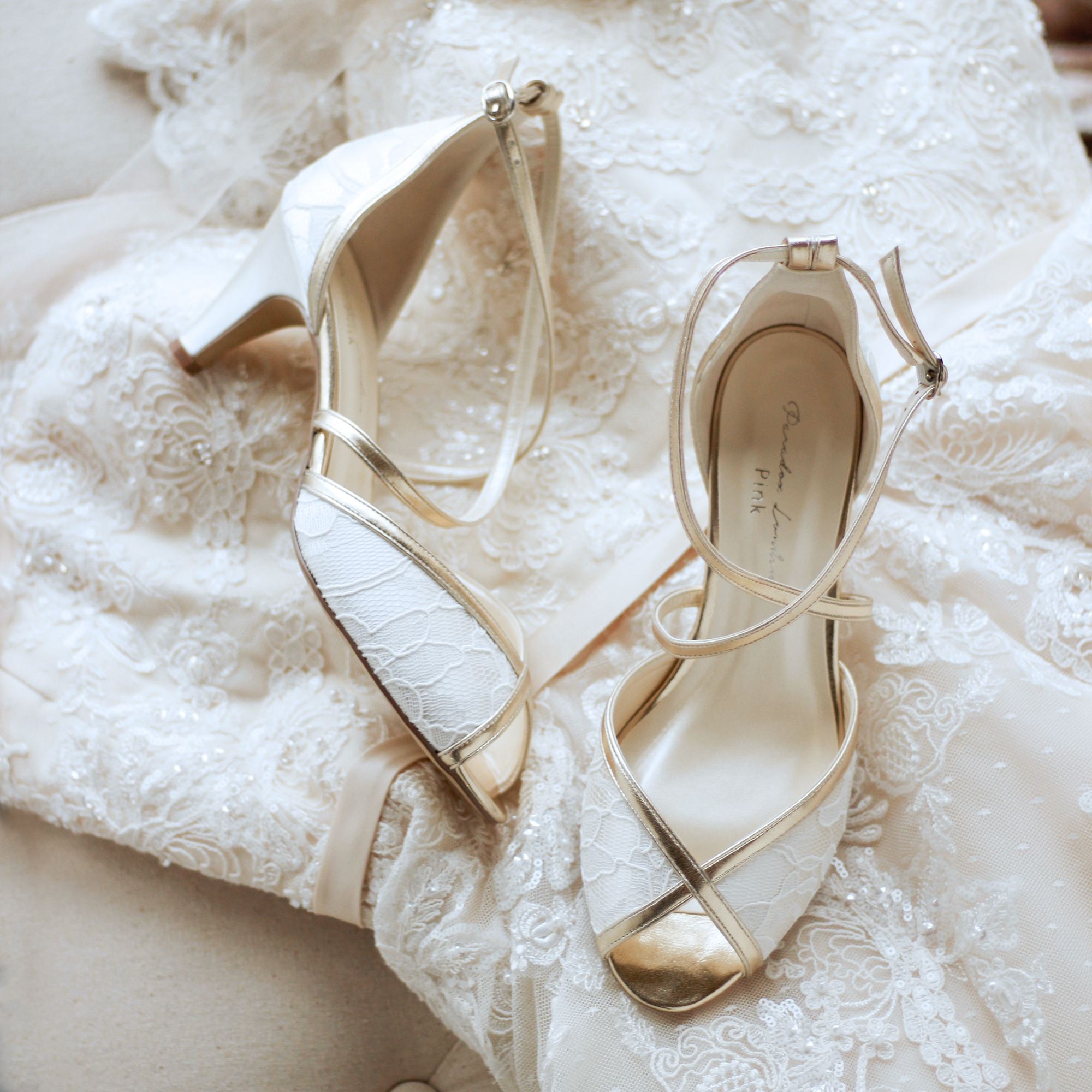 A Conversation with Adam and Sophia of Paradox London
Please introduce our community to Paradox London
Paradox London is a family run business that has been manufacturing shoes for 35 years. Our first bridal collection launched in 2002, since then we have been creating styles and fits to suit everyone within the bridal party. We have now become one of the largest dedicated special occasion footwear collections in the world.
We are a very small team and all care deeply about the business and our customers. Each of us have a hand in creating the collections, working alongside our team of skilled freelance designers. We follow catwalks and bridal trends closely to see what's going to be relevant for the upcoming bridal seasons.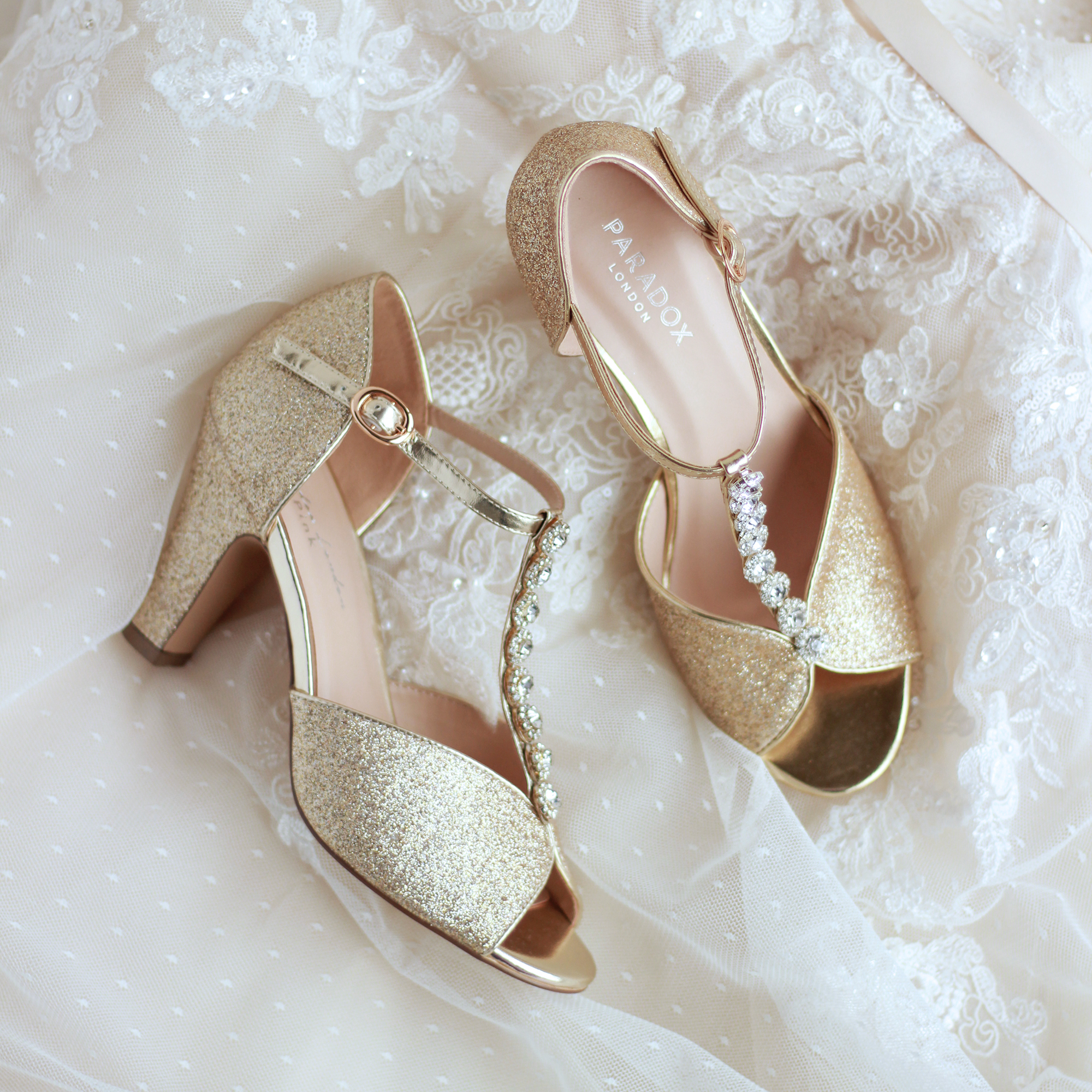 How did team Paradox enter the world of shoe design, specifically bridal?
Back in 2002, we saw a gap in the bridal market for fashionable bridal shoes. Back then the options were simple court shoes and nothing more. We were the first brand to think about what the bride might want to wear, styles that were fashionable yet comfortable. Materials and embellishments were the most important factors for us, bringing life to plain ivory shoes.
Can you describe Paradox's signature style?
Our signature styling is definitely taking a simple style and adding stunning trims or textures which add dimensions and interest. Styles Florida, Indulgence and Adelia all show off our different styling options.
What do you think makes the Paradox brand so appealing to brides?
I believe the choice we offer makes the brand so appealing. We really do have something for everyone. We also offer a large selection of width fittings which have proved hugely successful. We offer something that was not previously available to brides with wider feet.
Our prices are much more accessible than most wedding shoe brands too. We're extremely proud that we're able to offer affordability alongside high quality.
All our shoes are handmade and our collections feature the very best in comfort technology.
Can you expand a little more on your prices?
Our shoes retail between £49 – £109 – we really do work hard to keep costs for our lovely brides as low as possible whilst never compromising on quality.
And you cater for wider feet too?
Yes indeed, due to popular demand. We have an entire wide shoe category for both bridal and occasion and the feedback we have received from brides about this collection has been wonderful.
We are offering shoes they were simply unable to have before. Stylish shoes that go up to an EEE fit in some styles.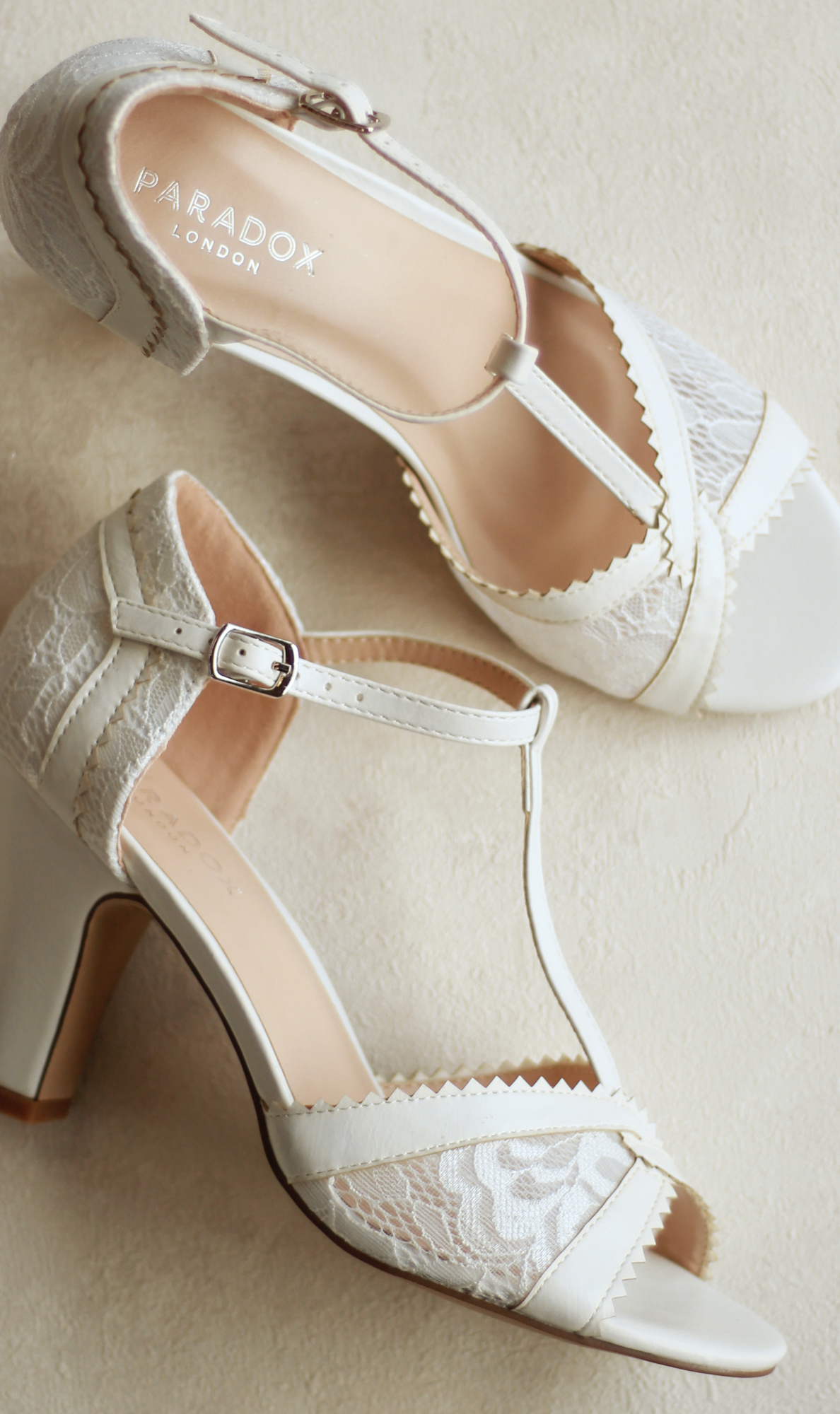 What do your designers love most about working with brides?
Bridal fashion is very different to that of mainstream fashion, it is amazing to be able to create items that are going to be worn on the most special day of people's lives and are items that will be treasured forever. There is an added pressure to create beautiful timeless pieces that are extremely comfortable.
Designing shoes for brides is truly a magical experience.
Please talk us through your new/latest collection. What inspired it?
Our new 2020 collection was inspired by the dawning of the new decade. Fresh, clean styles. We focused on what brides thought were important factors for their wedding day; elegant shoes with maximum comfort.
Beautiful lace has been selected as well as really gorgeous new crystal trims and embellishments. Colour is a trend that will be carrying forward into the new season, blush and pale gold's being relevant.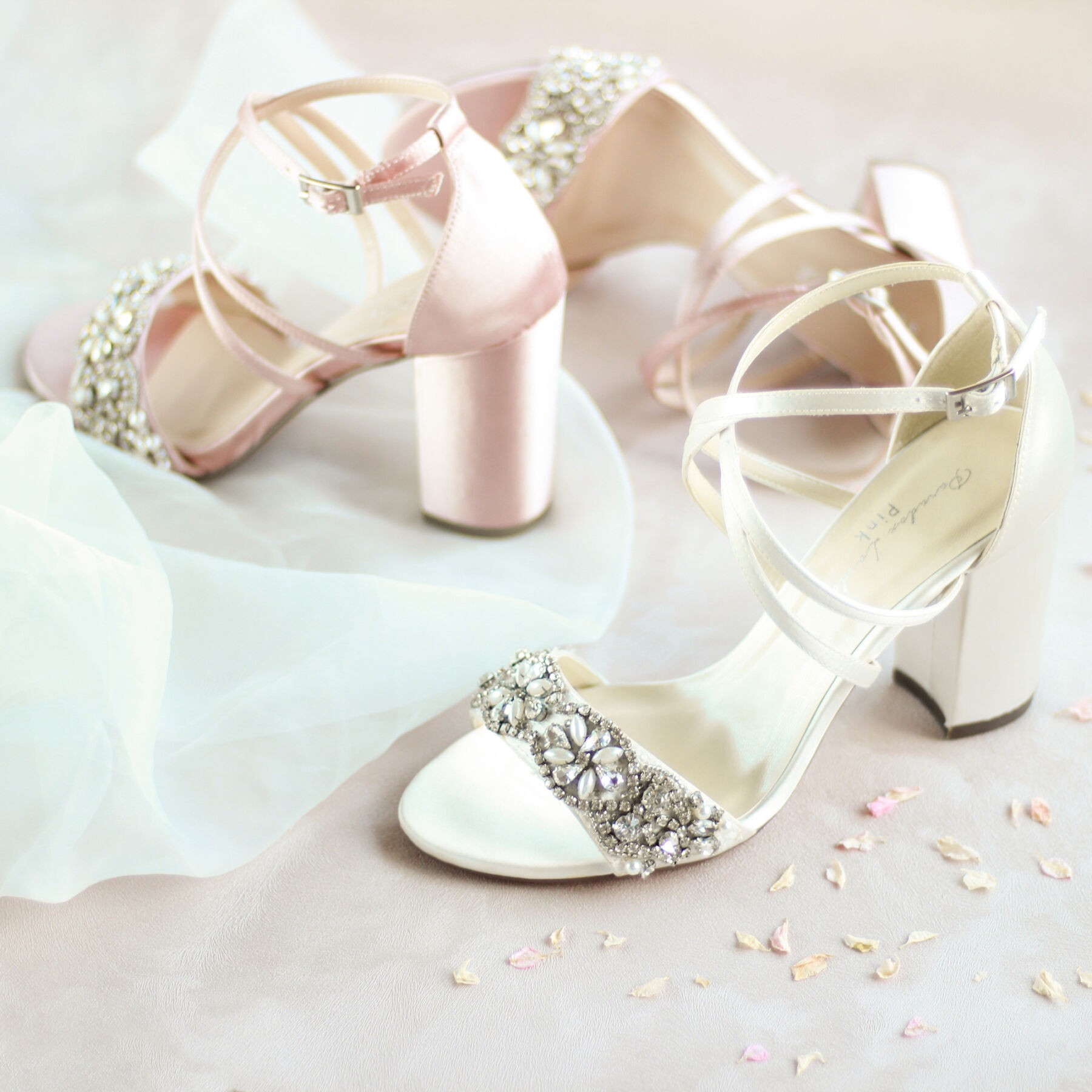 You don't just provide wedding shoes, you also provide accessories and occasion shoes- please tell us more
We have a large selection of beautiful occasion shoes and handbags. We have something to see you through weddings to office parties! Our silver glitter sandals have proved a favourite wardrobe staple that can be worn again and again.
You are renowned for you colour match how dyeing service – please tell us about this?
We are very proud of our in house dye service. We can colour match any of our dyeable shoes and handbags to any swatch provided. This means you can always have the perfect match to even the most elaborately coloured outfit.
The standard service takes 14 days and costs £25. We also have express options if you have left things until the last minute.
You will have a personalised item that has been created just for you.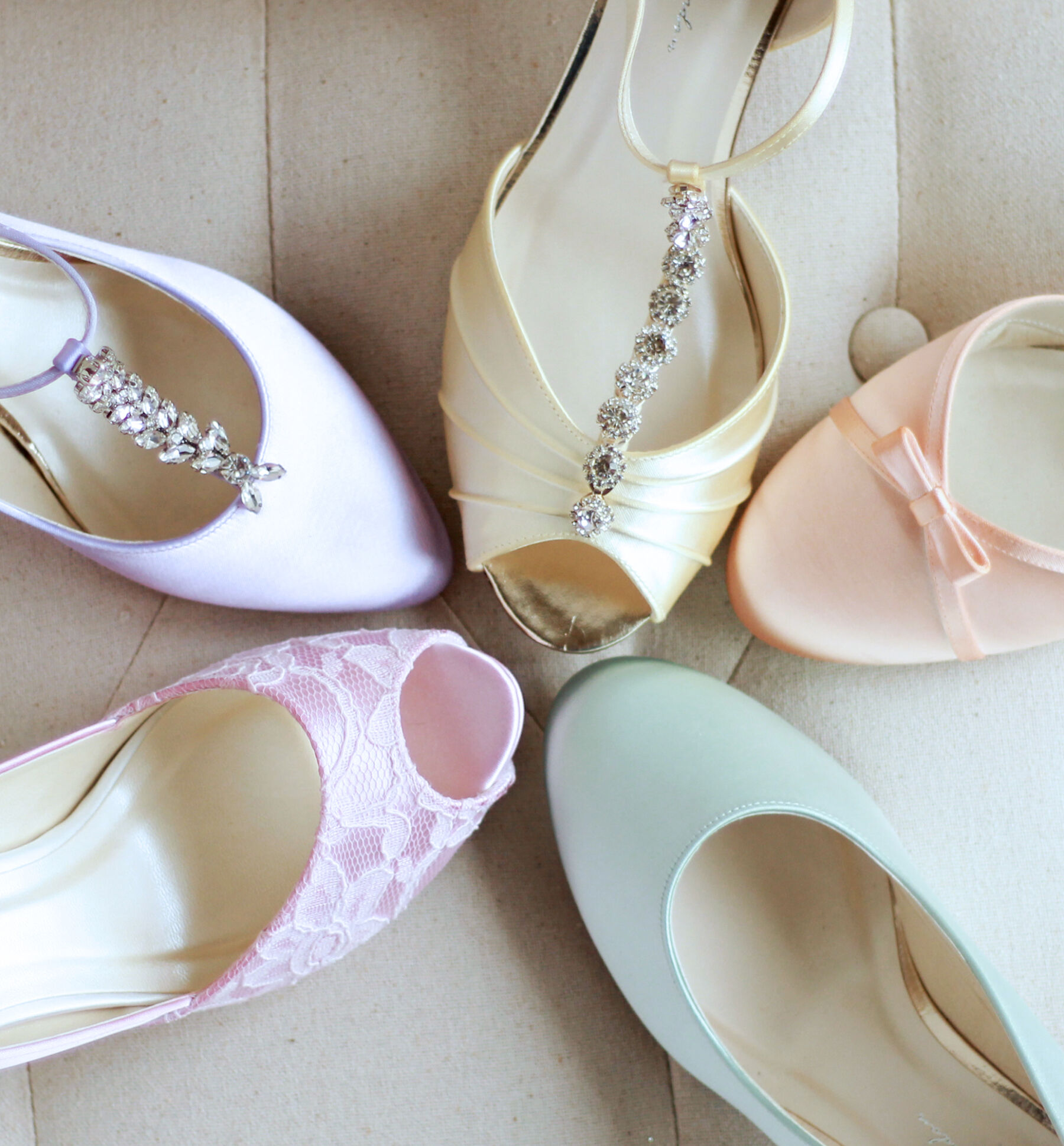 For those brides keen on making ethical purchases for their weddings, how can you reassure them about your products?
Paradox London shoes are actually vegan – and all our packaging is fully recyclable.  No one in business can ignore the need to keep doing as much as they can to ensure their business practices as as sustainable as possible and we are no different. We are continually assessing how we can do better.
Is there a most popular shoe in the collection currently?
Our current best seller in standard fit is Annabelle (which we think is quite apt, given the name of this blog founder!). Our Annabelle shoe is a simple low heel with pretty bow detailing. These really are like wearing a pair of slippers! The comfort level is truly amazing.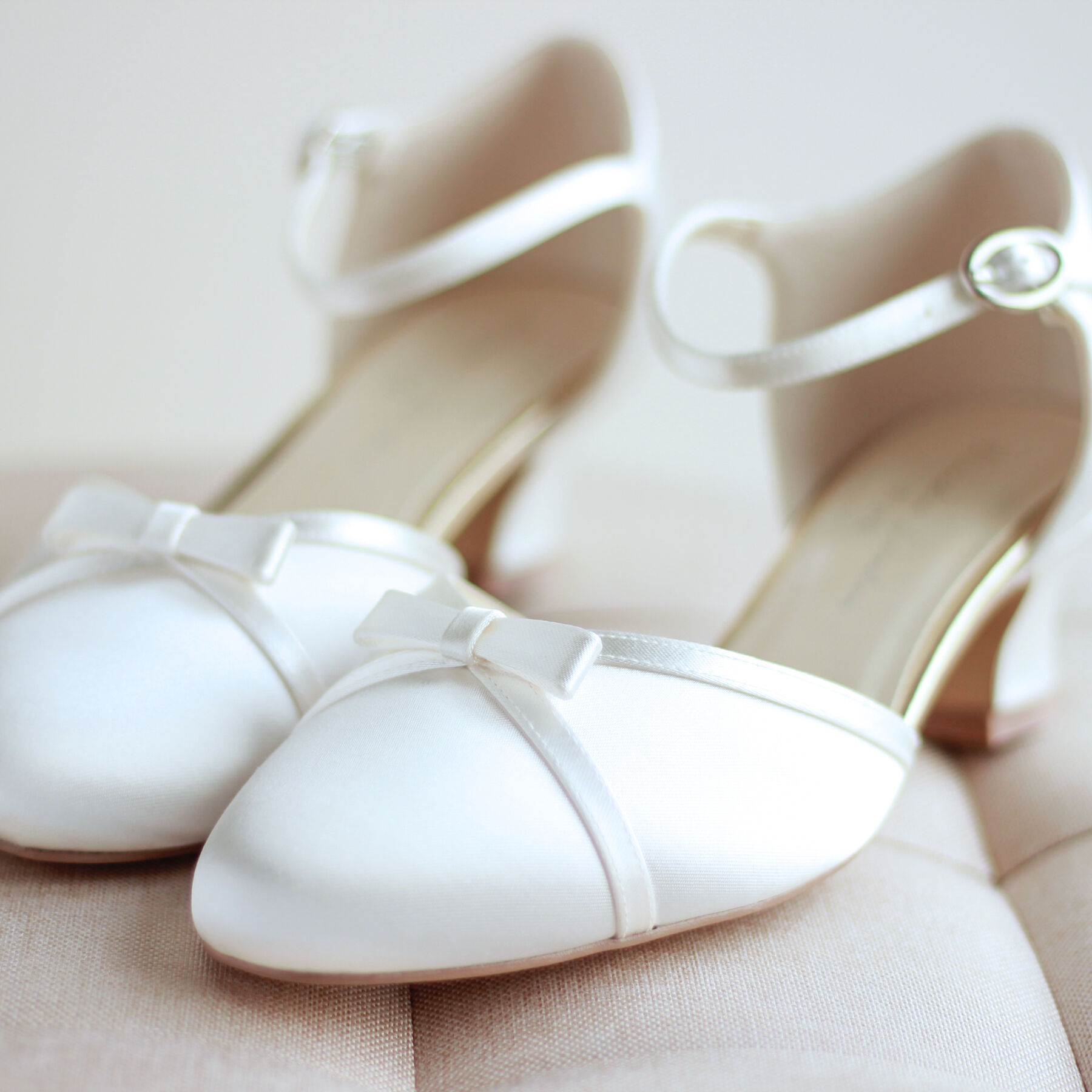 In our wide fit collection style, Beccy has been a huge hit for us – the gorgeous vintage style trim makes this T-bar really something special.
Our bridal trainer was a huge success so we have added a flatform trainer into the 2020 collection which is embellished with pearls and crystals. These are so much fun to pop on as the day progresses or when it's time to hit the dance floor.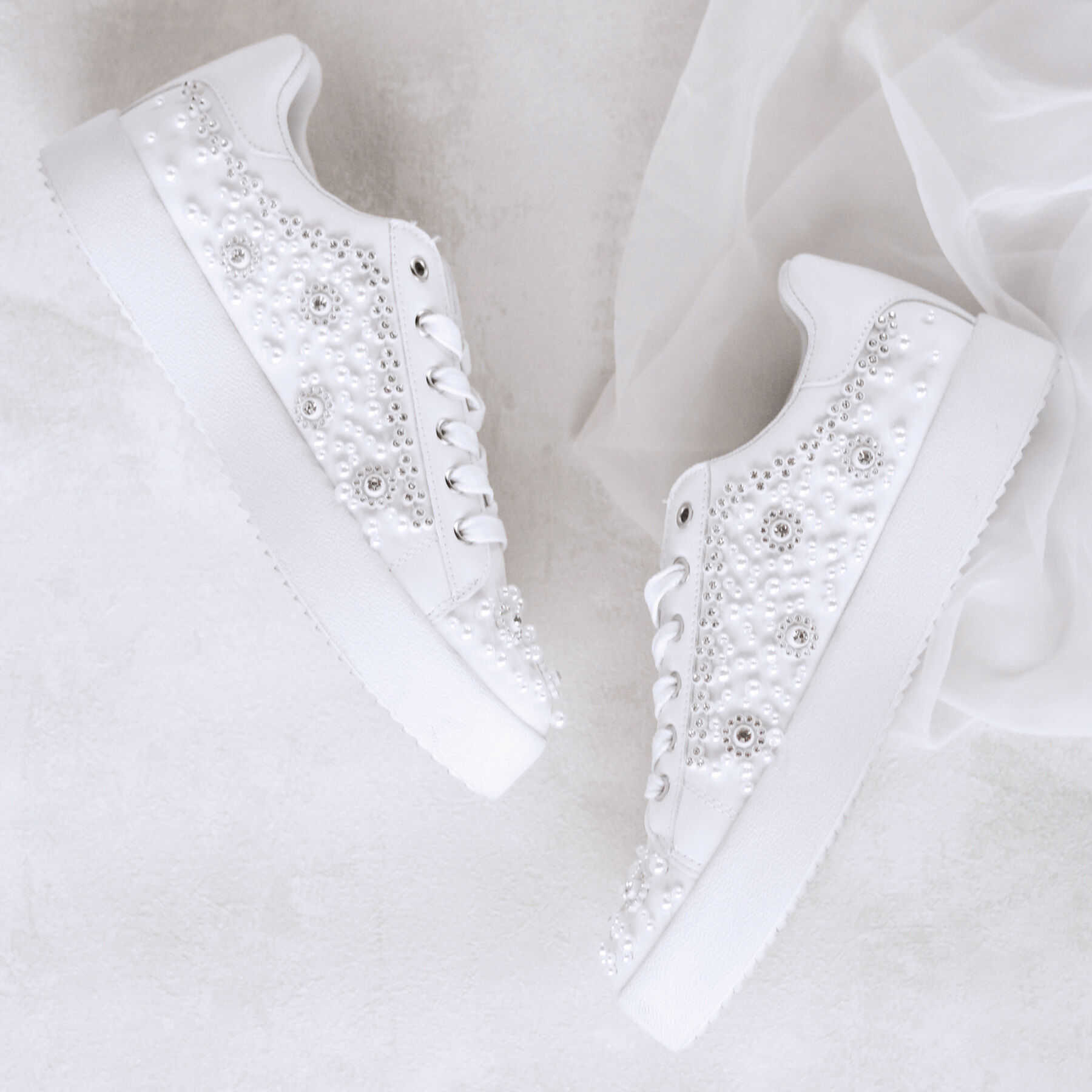 What's next for your business and brand
We are keen to keep growing our wide fit collection and are also working on a capsule collection of shoes that will be offering something completely different to what has been seen before.
Also, we're excited to be in talks with Love My Dress about a fabulous giveaway for some lucky brides, so keep your eyes peeled for details on social media in the coming weeks.