If this is the first time you're here, then may I welcome you to Love My Dress – our beautiful wedding blog founded by me, Annabel Beeforth, and that my team and I have been pouring our hearts and souls into for the past ten and a half years now.
We strive every day to inspire, encourage and support brides on their wedding planning experience, but especially so now more than ever, as we collectively make our way through this global pandemic. Brides, join our closed Facebook group if you haven't already – you are very welcome to be a part of our community.
Cat Arwel Photography

+ Follow
The images we're sharing today are of lovely couple Alice and Will's formal wedding – which took place prior to their main celebratory day in Mallorca a week later.  Sadly we don't have those photographs but we love these ones more than enough. They capture a cool, city, intimate registry office vibe that I think will inspire lots of you too.
The couple's wedding took place on 21st September last year, with a ceremony held at Old Marylebone Town Hall, followed by a reception at The Albion Pub in Islington.
"We wanted to do a fun city wedding, that was glam and cool! For me, I wanted something timeless from my look, that I would still love looking back on photos in years to come. That's why I went for an old Hollywood glamour vibe with my hair and makeup, and Will chose to wear a tux."
Alice was kitted out by the wonderful Halfpenny London who long-time readers of Love My Dress will know we adore. Designer Kate was one of the first designers we ever profiled over a decade ago now.
"I bought this outfit, and a wedding dress that I wore for our full on wedding day in Mallorca a week later from Halfpenny, I knew I wanted two distinct looks, and I literally could have bought every outfit in the shop"
"They took so much care and attention in the fittings, and the dress I actually ended up buying for my Mallorca wedding, I would never had picked out myself! The simplicity, and ability to mix and match was something I loved."
Alice and Will had been friends for a pretty long time before their relationship became romantic…
"We met through mutual friends, we've been friends for eleven years, and only got together three years ago. We did engagement to wedding in ten months, after getting engaged in Amsterdam last October."
"Arriving at Old Marylebone and seeing all our family for the first time was such a whirlwind, but so much fun."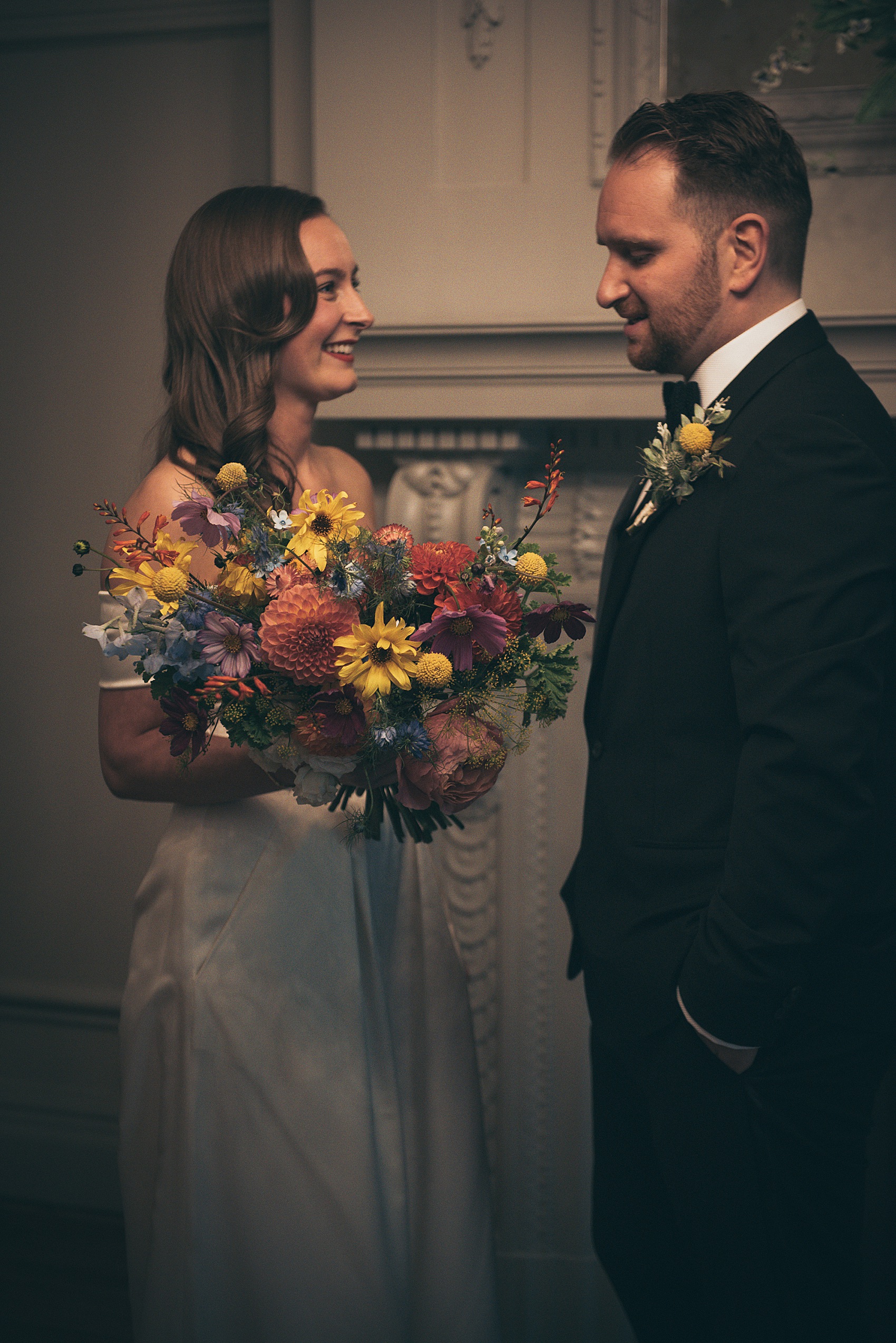 The couple entered the ceremony room together and friends and family witnessed them exchange simple, legal vow – they reserved fuller, more meaningful vows for their wedding in Mallorca.
The couple chose 'I Wanna Be Yours by John Cooper Clarke' for their reading.
"We chose this, and my brother to read it as it was fun and didn't take itself too seriously – much like us with our approach to getting married!"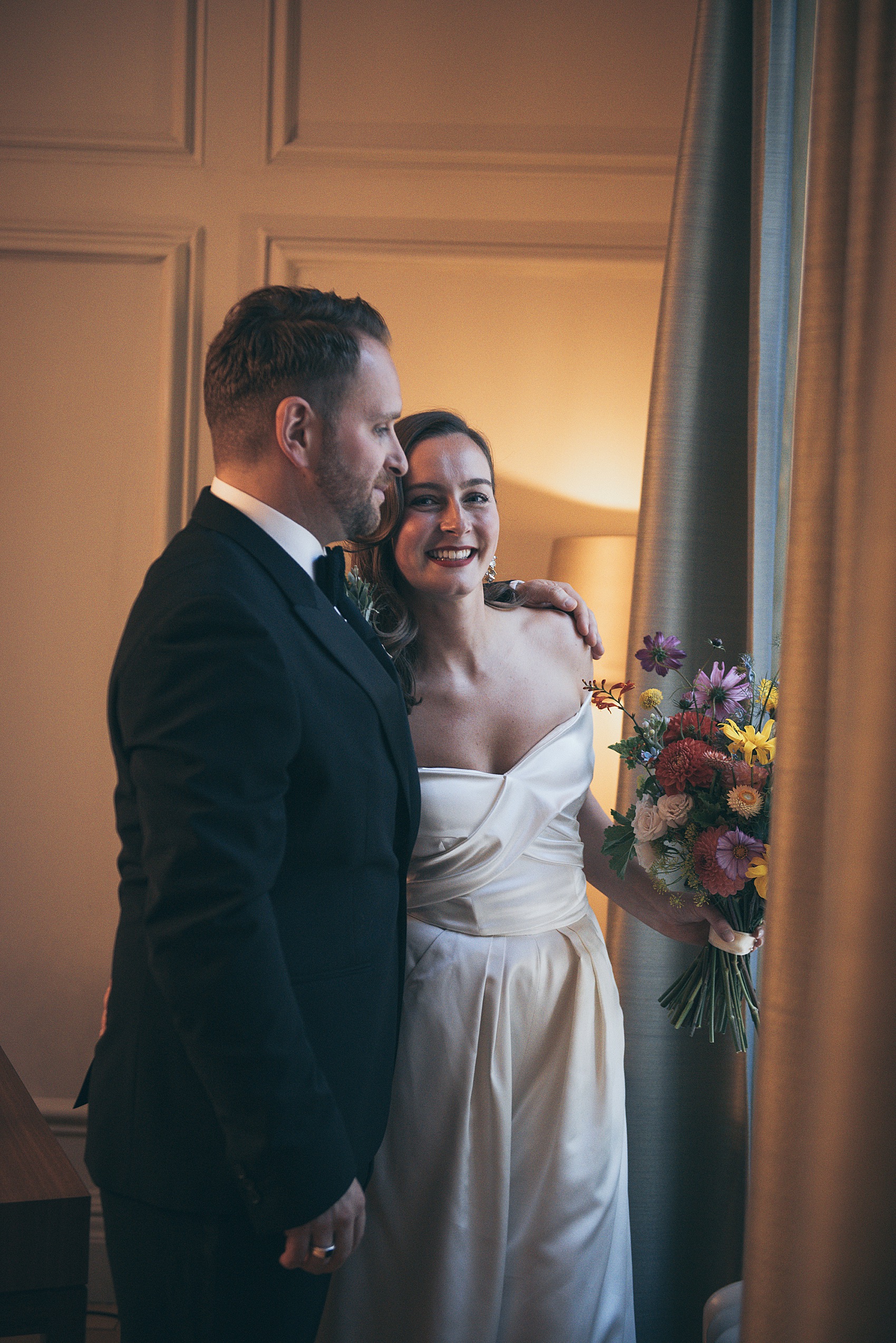 The couple hired Welsh born, London based photographer Cat Arwel to capture their day – the bride said Cat was an absolute dream to have around on the day and we adore the images she captured.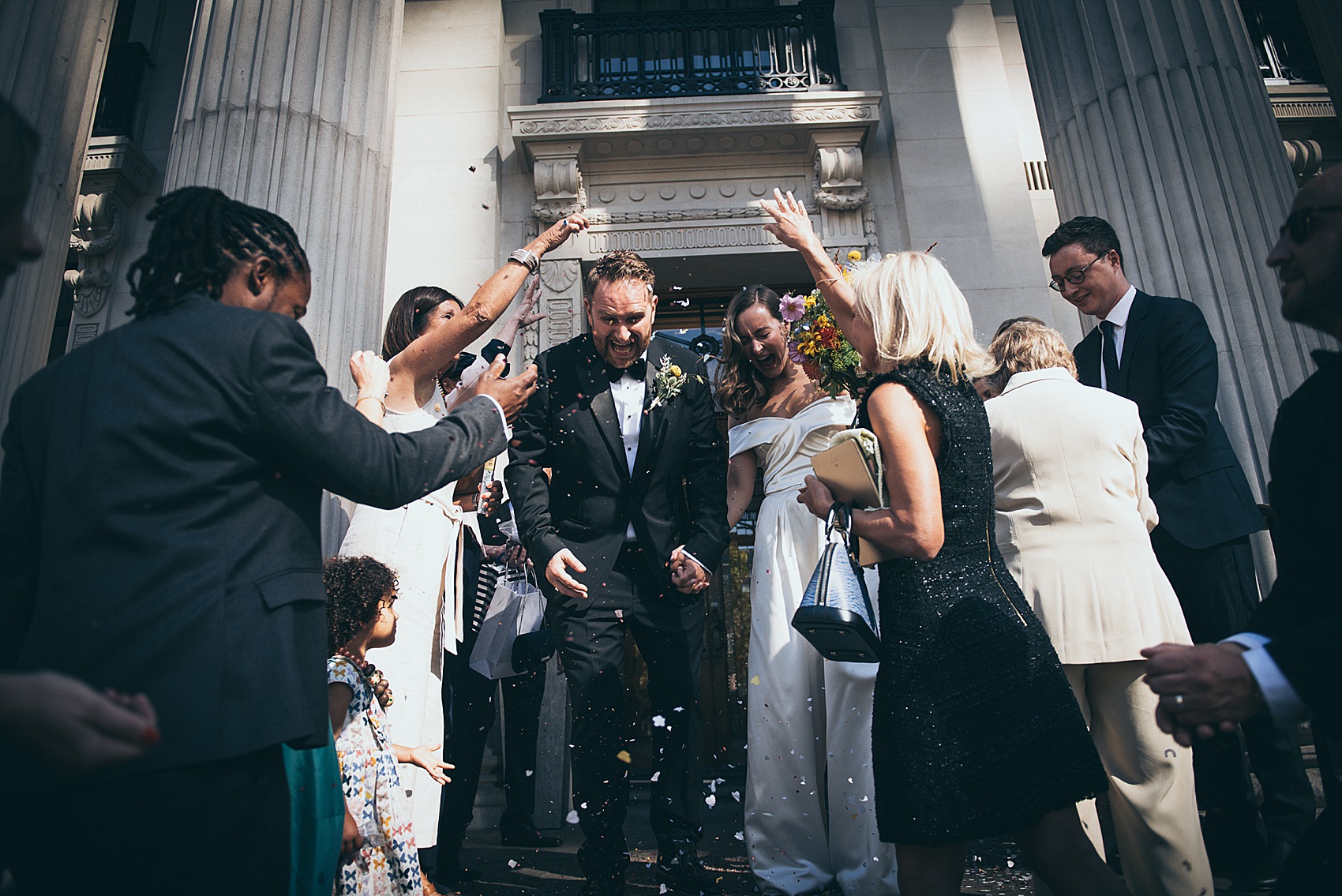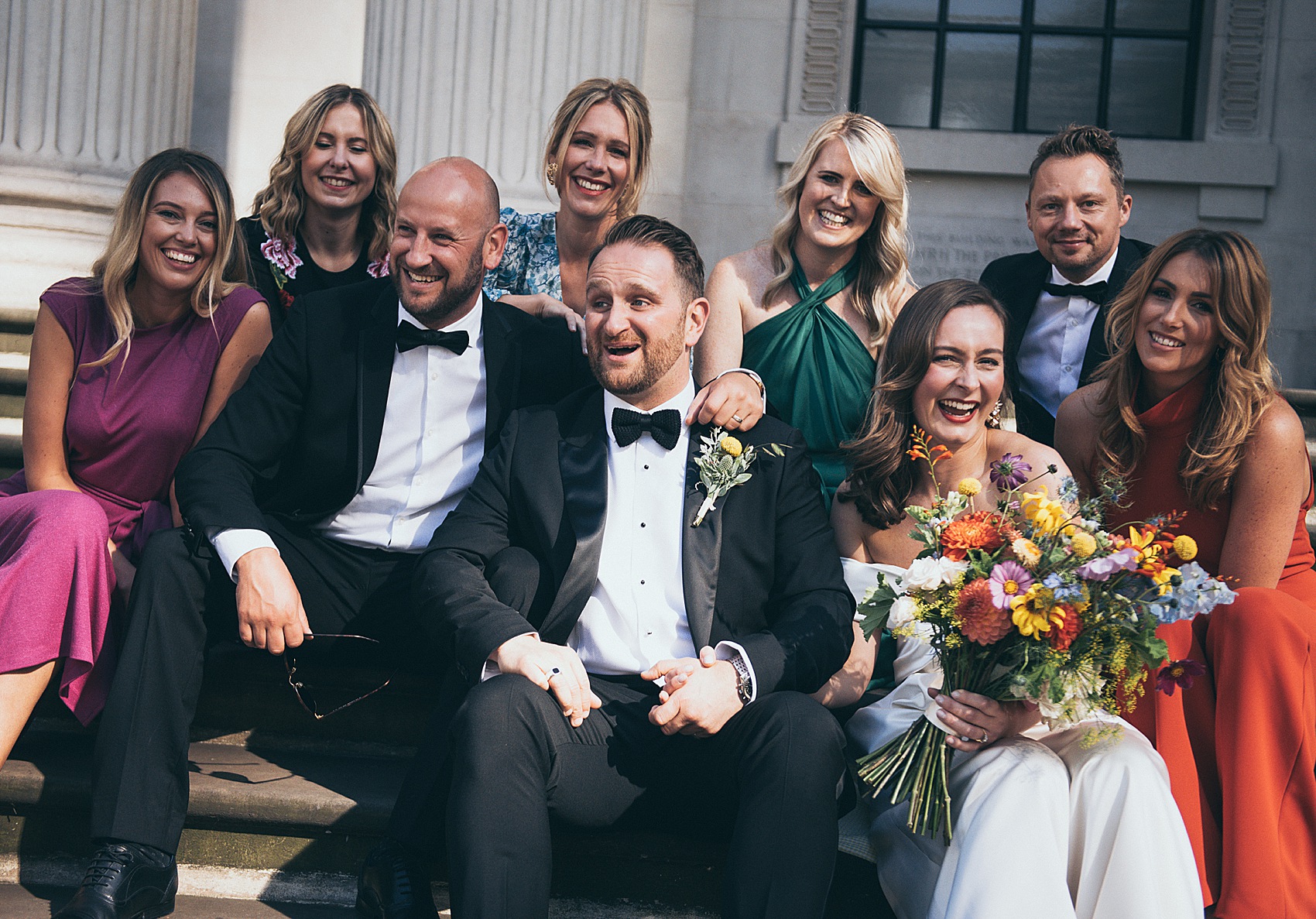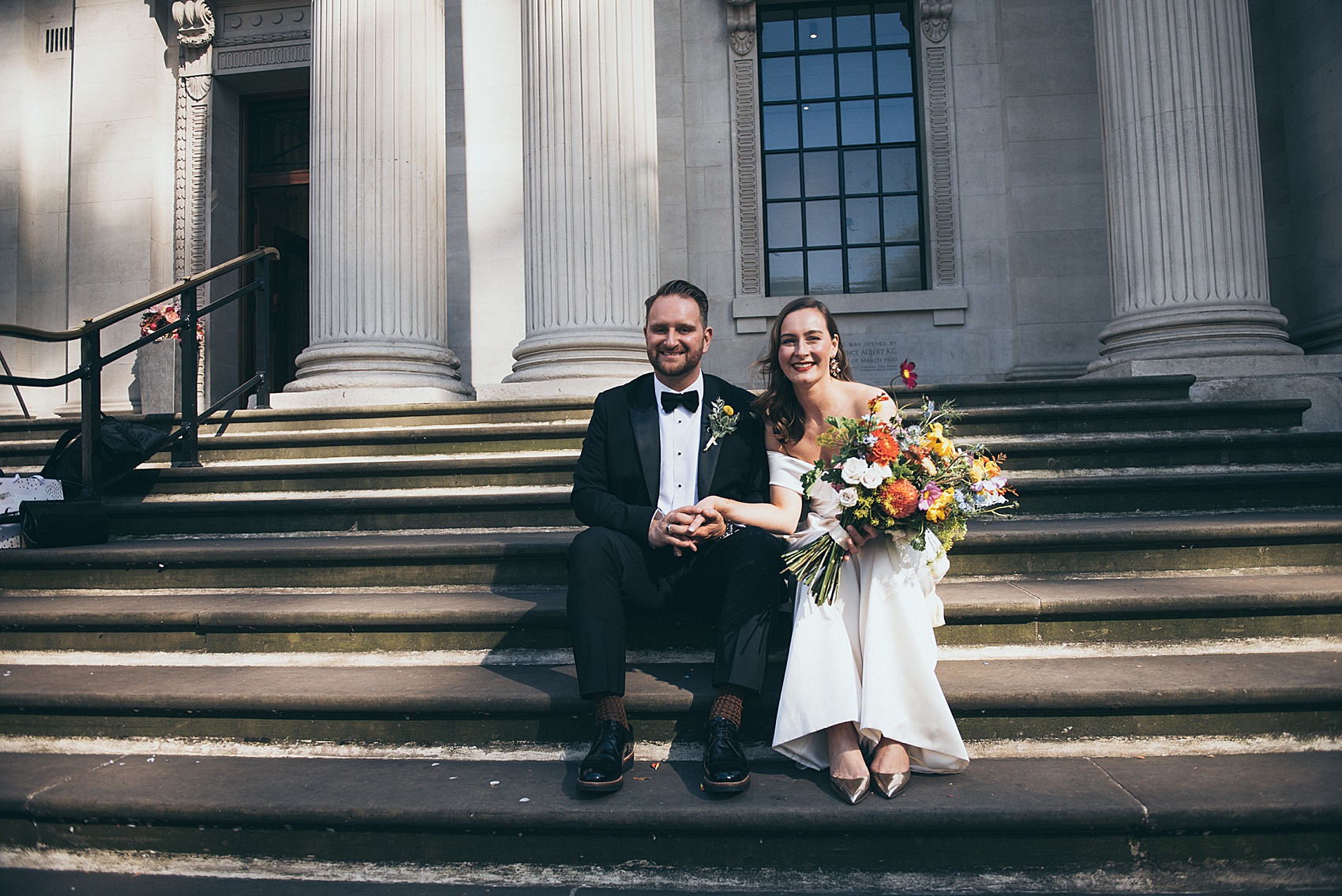 Accessories wise, Alice wore a pair of earrings by Elizabeth Cole from the Outnet and a bracelet by Missoma. She also carried a See By Chloe gold clutch bag.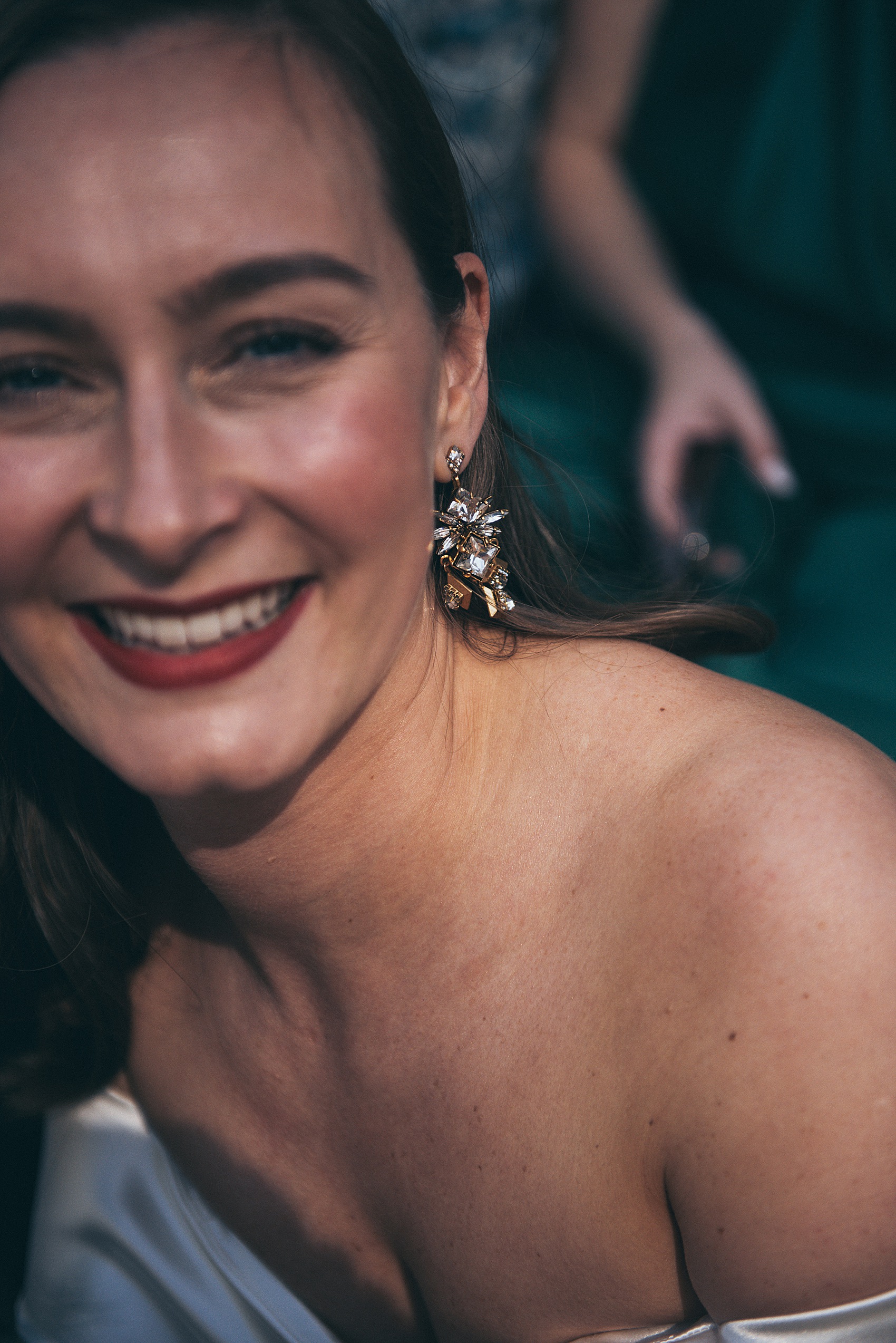 The glorious modern and colour-burst blooms were provided by London based florists, Rebel Rebel – who also decorated The Albion pub wedding reception venue with the prettiest floral table decor.
"I adore their flowers – they're bold, bright, wild and totally untraditional. I wanted to feel like I was holding a bunch, rather than a traditional bouquet."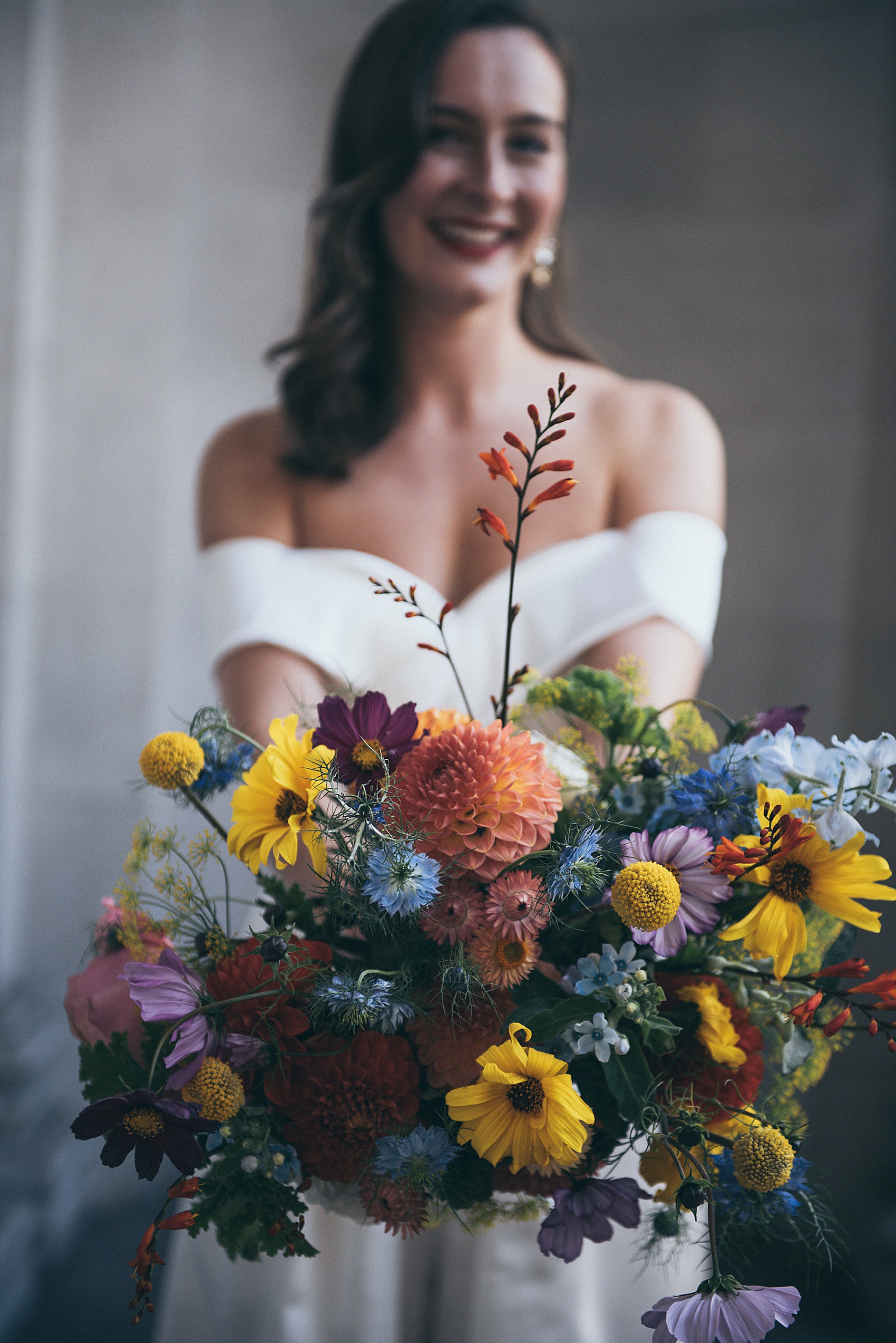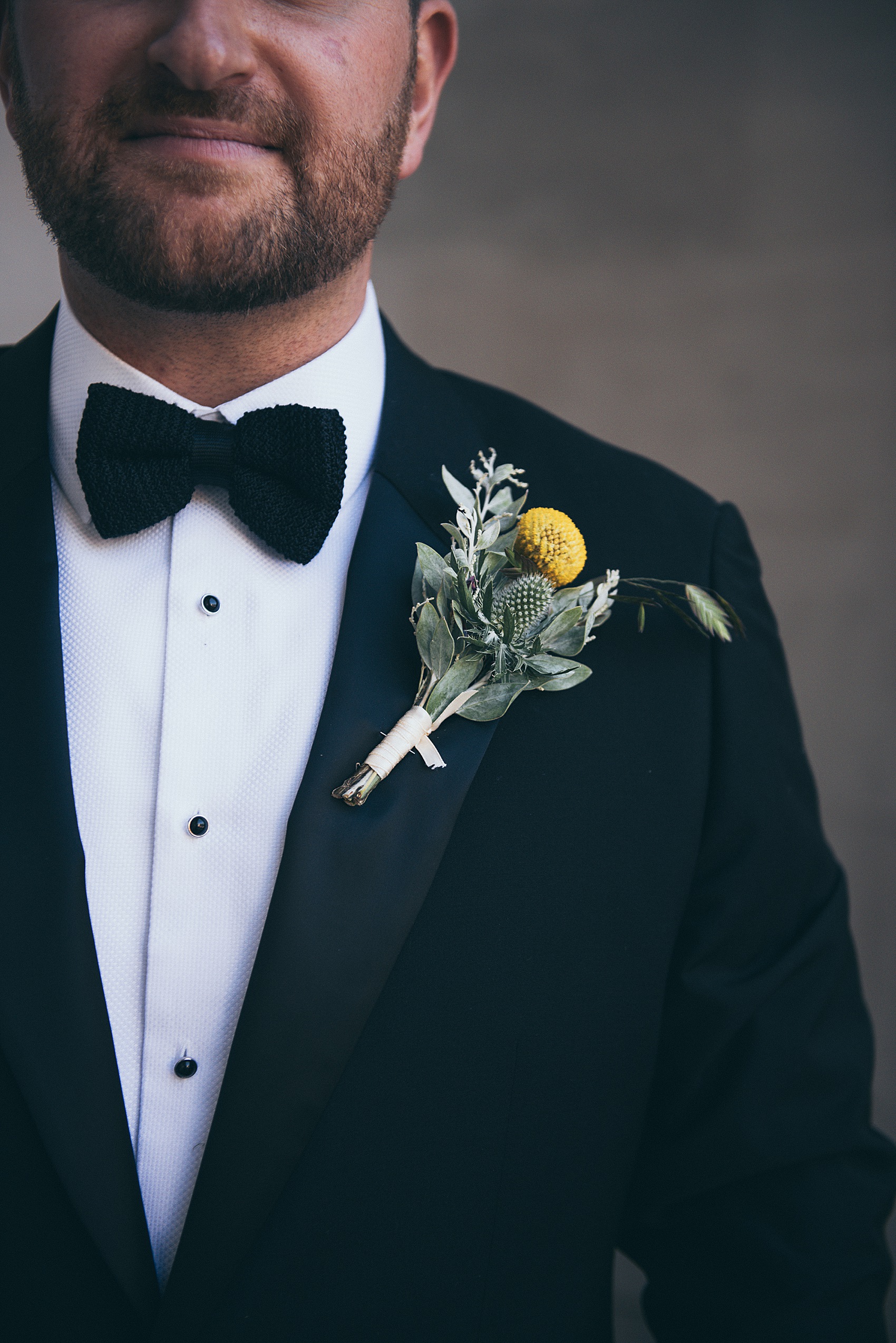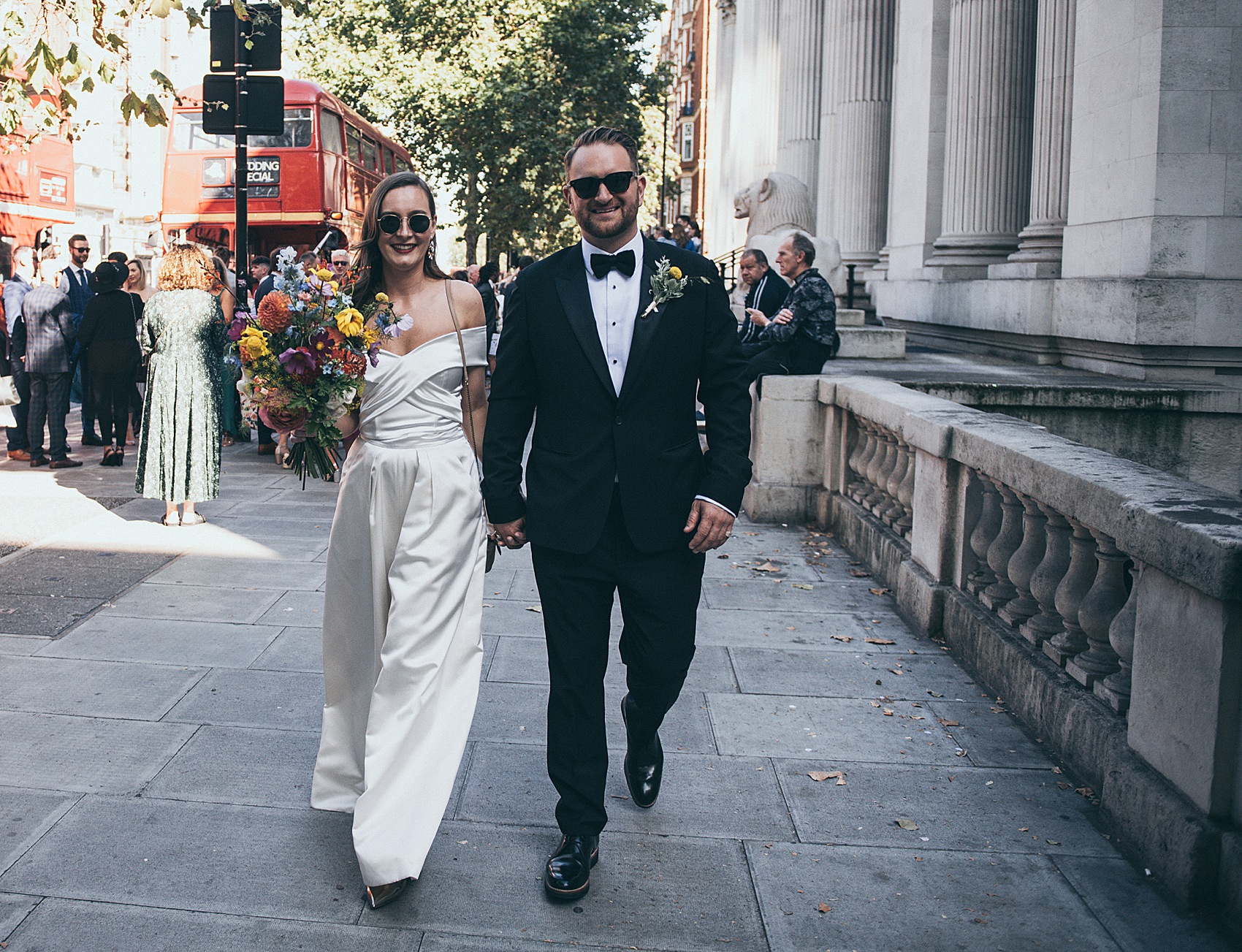 Words of Wedded Wisdom
"Do what you want to do. We had so many discussions around getting married in both London and Mallorca, and at times doing purely what we wanted to do felt a little selfish."
"The reality is, it should be about you both, and I now look back feeling so happy we did everything on our own terms. We had the best week of our lives."
Congrats to you both Alice and Will – thank you so much for sharing your day, and thank you too, Cat Arwel, for sharing your photography.
Take a look at more Halfpenny London brides, more pub weddings and more colourful wedding celebrations here.
In the meantime, take good care of yourselves through lockdown.
Love Annabel x