Hello lovely ones – and wherever and whenever you're reading this, we send you best wishes for a positive day. This article is going to provide a little but very much-needed escapism for us all and it's also going to give us the excuse to daydream and look ahead to brighter times.
Oh yes, beautiful jewellery that's given with love is always special, the meaning behind the piece is always constant and whatever else is going on, you can always feel the love. Today, it's a huge pleasure to welcome Taylor & Hart, a wonderful ethical bespoke bridal jeweller to Love My Dress. We just know you're going to love their story, their approach and most importantly, their fabulous jewellery.
Taylor & Hart was founded by friends Nikolay and Shane and their vision was simple – they wanted to offer clients the opportunity to tell their unique story through customer jewellery alongside outstanding customer service and a transparent, ethical policy. It all started when Nik wanted to propose to his now-wife so relationships really are at the core of everything that Taylor & Hart do.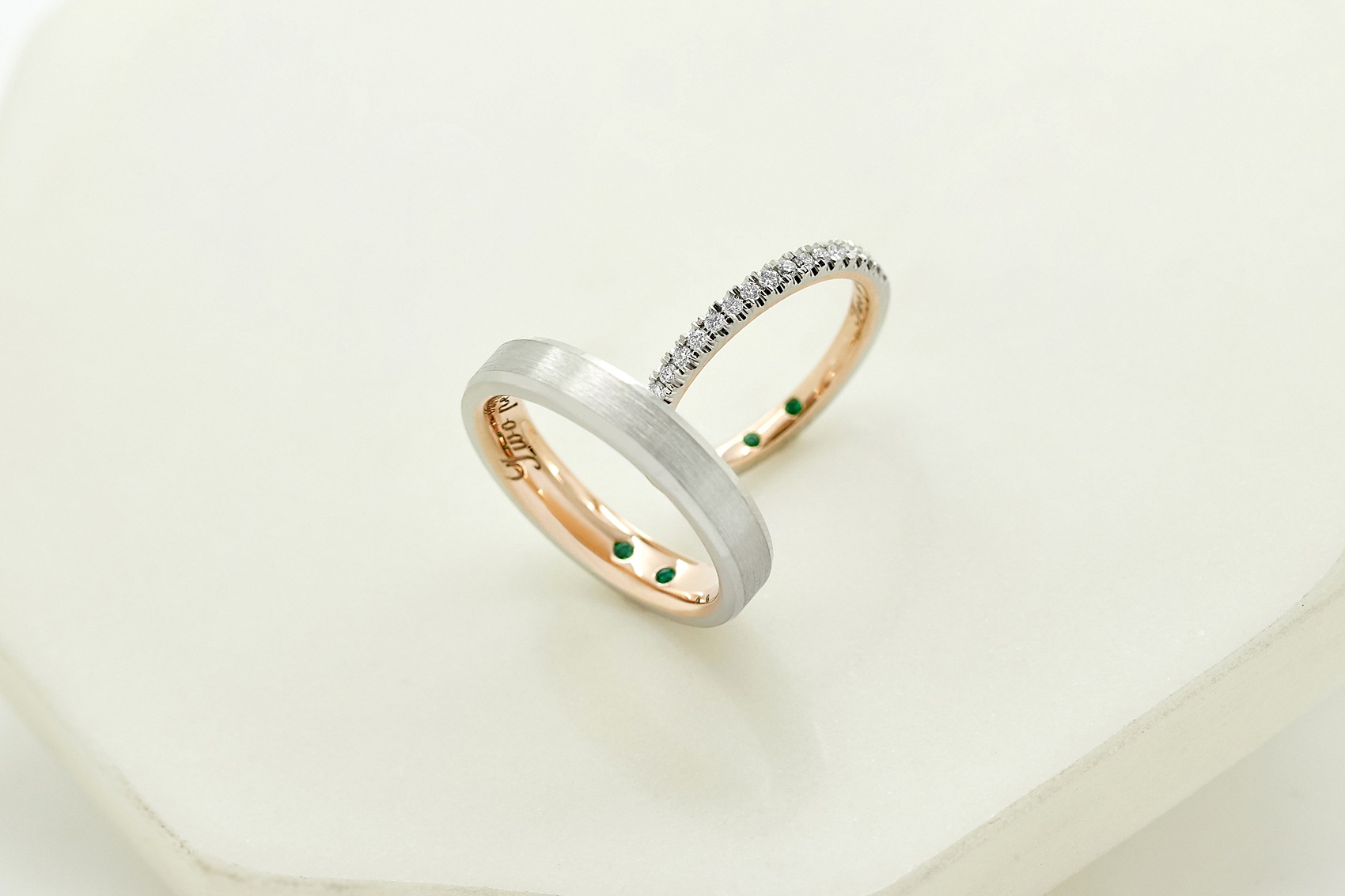 So, if you've been considering opting for some customised jewellery, if you'd like to create something special or if you've just not been inspired by what's on offer in a high-street jeweller, this is absolutely what you've been dreaming off. You can customise one of the existing designs, to any extent that you like, or you can opt for a truly bespoke piece because Taylor & Hart can create a truly one-of-a-kind ring for you too.
"The first thing we do is get to know you and your loved one," explains Nik. "We recommend starting with a personal or virtual consultation with one of our design experts who will make initial recommendations based on your story. We go the extra mile and support you through the whole journey, offering guidance and expertise, to ensure your ring is as special as your relationship."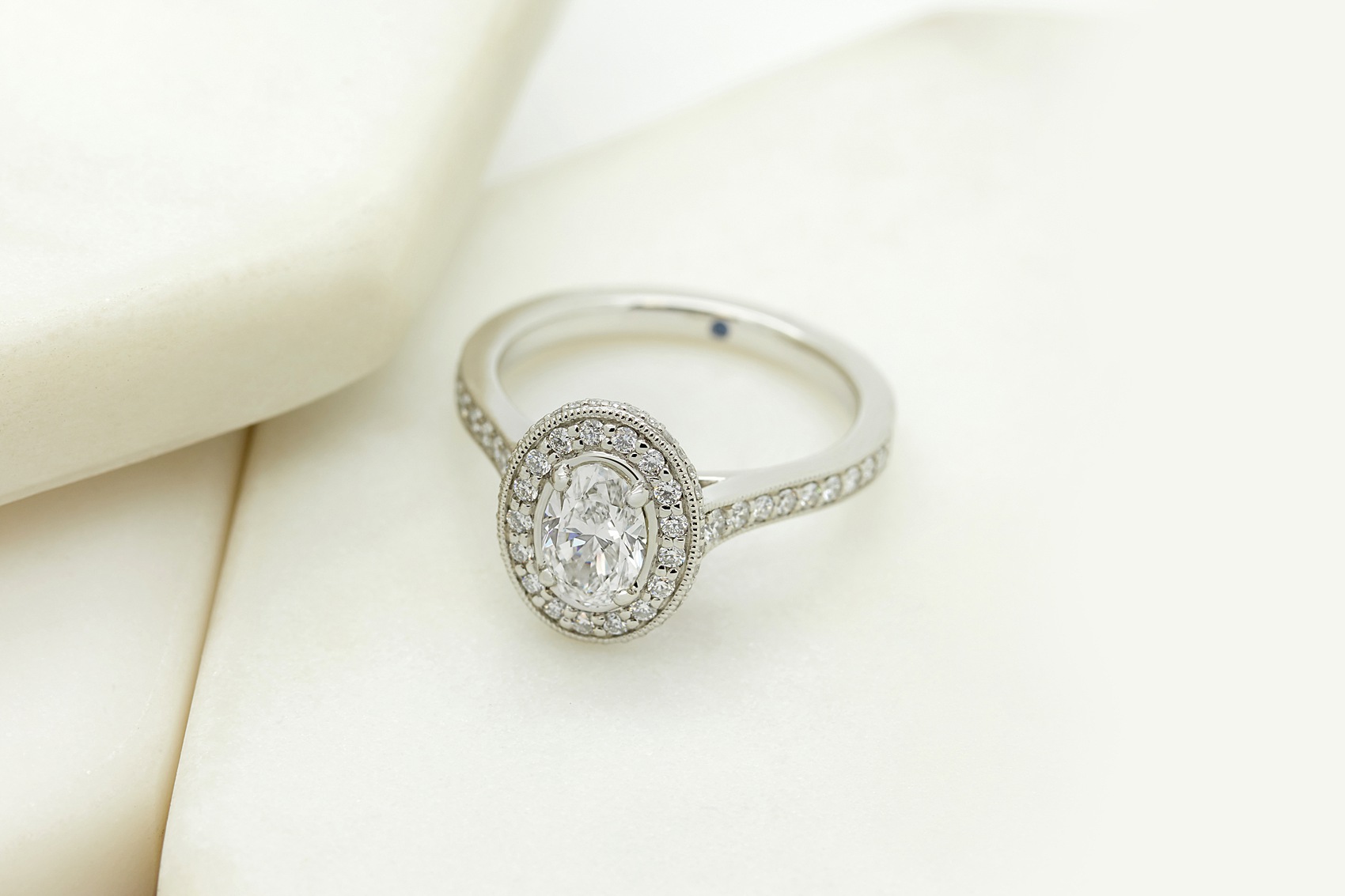 Whether you choose the elegant simplicity of the narrow band designs, such as the Lissome or the Dulcet, or opt for a halo design, like the Dawn, that makes the centre-stone look bigger, you'll be wonderfully looked after every step of the way.
"All beautiful rings start with a great design," says Shane. "No matter if your heart is set on a design from our collection or you want to design a ring from the very beginning, you need to make sure your ideas are translated effectively into your design. We recommend you share your ideas, requirements and price point with one of our design experts, including specifying any quality characteristics in your gemstone or diamond. Your designer will then use this information to create a unique design for you."
There's a real sense that this is a collaboration and the Taylor & Hart team will always listen to you and try to match you with apiece that works perfectly. You can contact them over the phone or via video call or email and, if you're able to visit their London or New York showroom, you'll always be welcome.
However, it's not just the personal service and the designs themselves that make Taylor & Hart so special, it's the importance that they place on ethical production:
"We know how important it is to feel confident that your ring was sourced from countries and businesses that have ethical policies and business practices," says Nik. "The definition of "ethically sourced" is applicable to all materials used, manufacturing methods, and even the policies and actions of the government regimes in every country that is a part of our supply chain. We work with the very best suppliers, who have healthy reputations to maintain, and in part, we trust their systems, processes, policies and transparency."
We all feel it, particularly at the moment. We want to know how our products are made, we want to know that everyone involved in any way in the supply chain is safe and well looked after and we're super alert to any environmental and social impacts our choices might make. Taylor & Hart say that ethical sourcing is something customers should simply expect and they're absolutely right there too.
In terms of diamonds, they work with a company called EverLedger, allowing the purchase of all diamonds to be secure and completely transparent, they offer CanadaMark and Diamond Time Lapse stones, all of which are fully traceable and they know, and are willing to share, where their stones come from and what the supply chain looks like. All of this is gloriously reassuring, particularly with such an important purchase.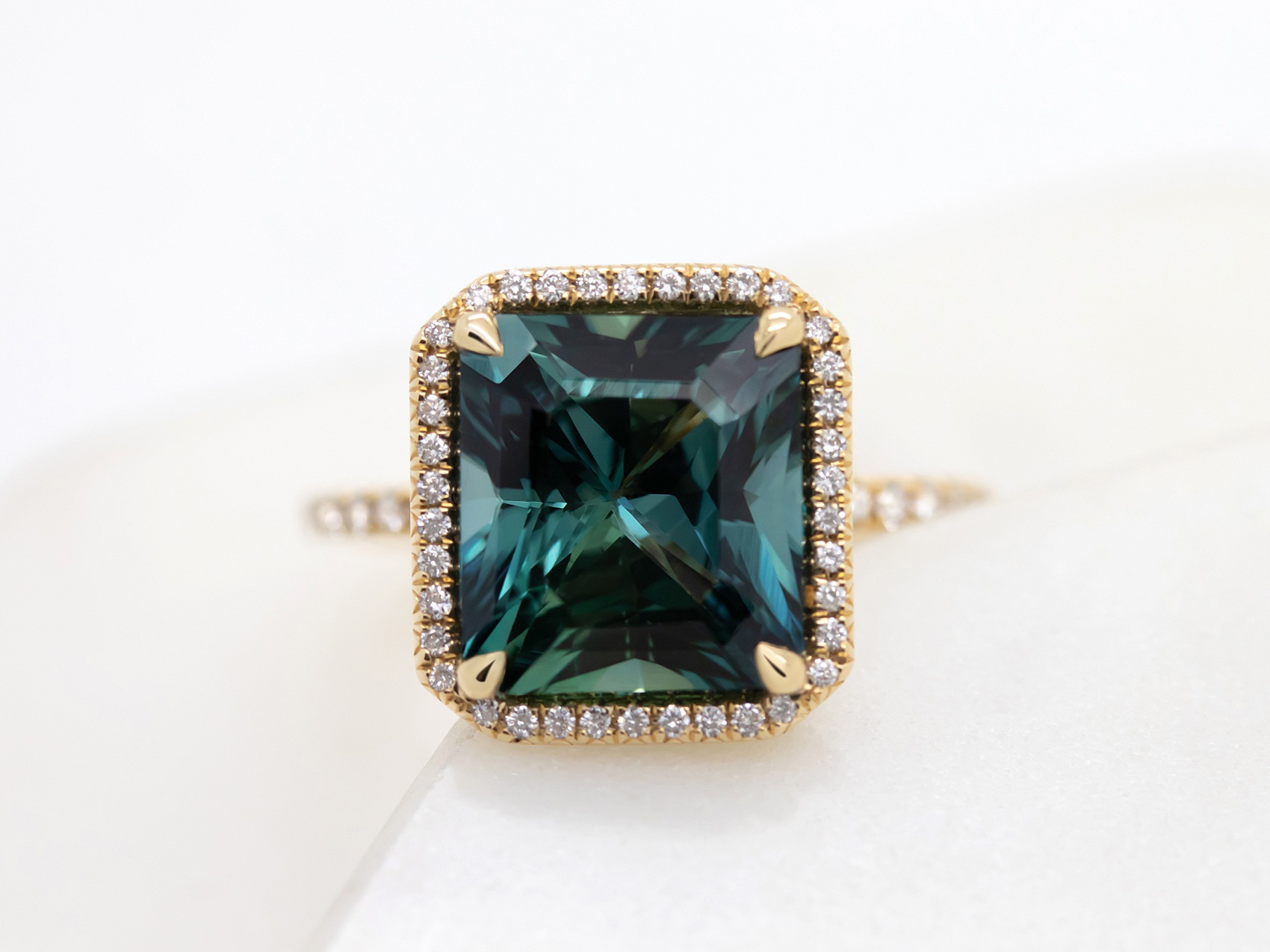 "In addition to our standard metal selection, we are able to offer fair trade gold and recycled gold and platinum engagement rings to those who request it," says Shane. "Again, we try to be as transparent as possible about our supply chain practices and to ensure we contribute to an industry with upheld Fairtrade standards at each stage.
"Consumers always have a choice, just like they do for the clothes they wear. An alternative to asking if the metal can be traced from mine to market is to use the metal from an old heirloom jewellery piece, which makes the crafting process not only more sentimental, but more sustainable, too."
"If you're looking for an ethical, sustainable ring, always asks questions," says Nik. "Although you can't stop mining or enforce a fully-monitored supply chain, your jeweller should be able to answer what the history of your diamond is. Trust jewellers who have the machinery, supplier relationships and insight to trace a gemstone from mine to market and who are honest enough to admit when they can't."

"A sustainable ring means that your choice does not consciously affect the livelihoods of others. While there are still loopholes and restrictions, we hope that the continued desire of customers will make the industry a more transparent space."
To find out more about jewellery from Taylor & Hart, simply hop on over to their website.