Hello my loves – I hope that on landing on this page today you are enjoying a moment to relax and enjoy the weekend.
We published an important piece of content on Friday regarding the latest government announcement that 30 people are now allowed at wedding receptions. Please make sure you bookmark to read later, if you haven't already (it applies to both couples and suppliers/venues and will save you a lot of time trying to decipher guidelines).
Putting all that aside, let's focus on what this wedding blog is best known for, beautiful real weddings to inspire you.
The Vampires Wife

+ Follow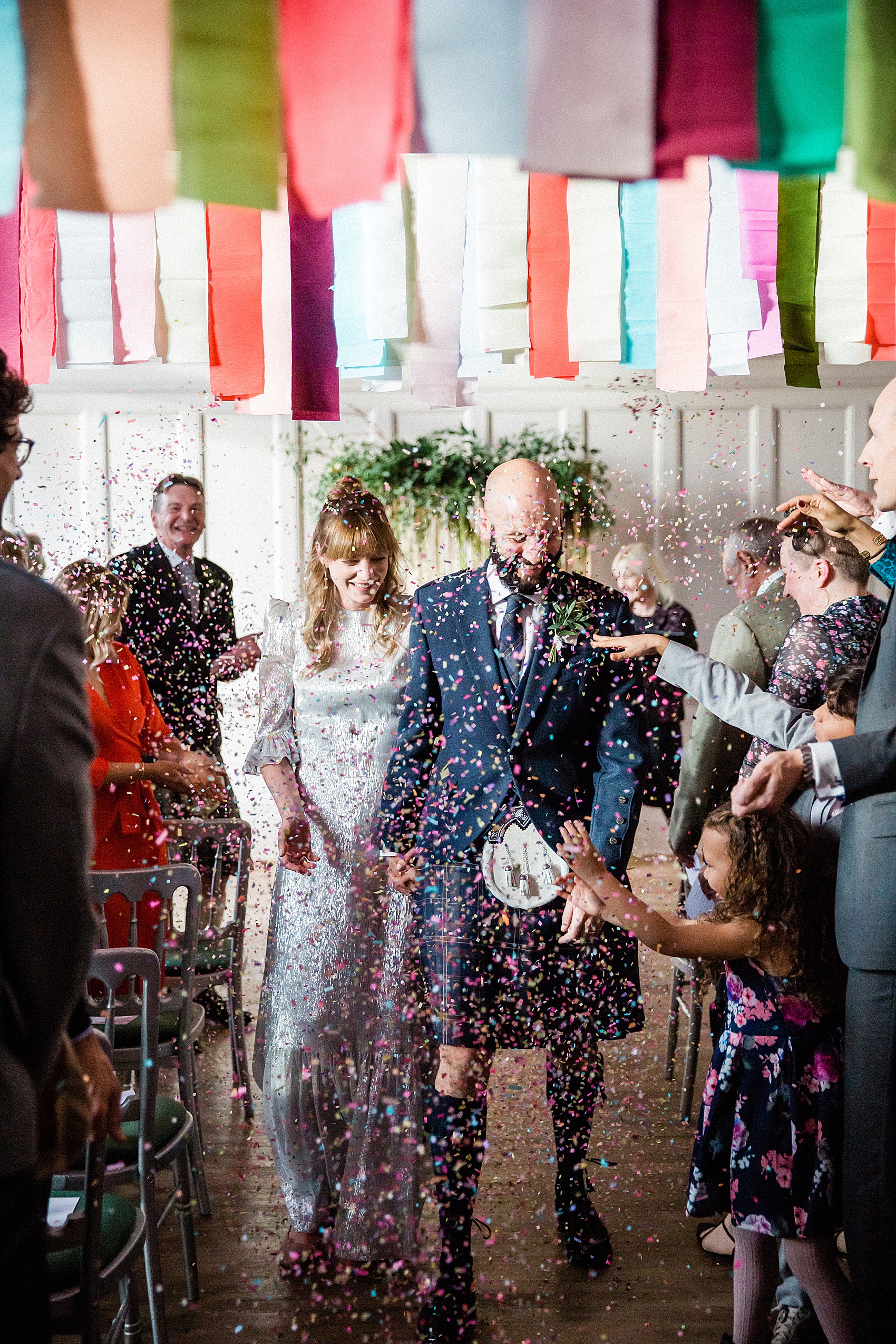 This beautiful wedding we're sharing today is couple Claire, a Contemporary Art Curator and John, a PhD researcher in Ecology, who tied the knot on 9th November 2019 at the beautiful Summerhall in Edinburgh.
Claire had her contemporary up-do styled by Maya or McGills Hairdressing and her makeup with delicate pink tones was by professional makeup artist, Nicole Sayers.
"Like a Parisian I've chosen a scent for life and wear Kenzo Flower."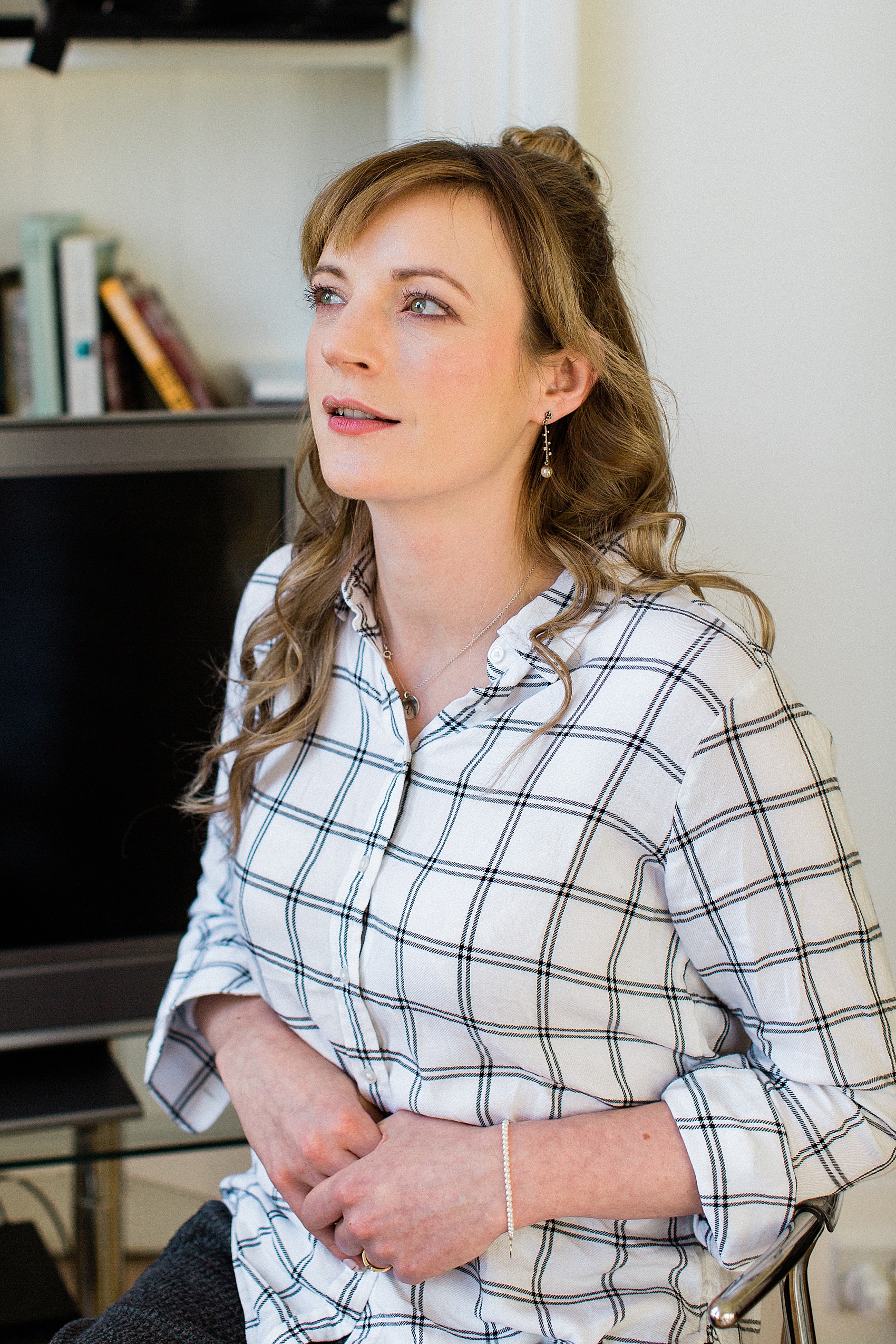 "The style of our wedding day all departed from the dress! I'm a big fan of the fashion designer Suzie Cave and her label The Vampires Wife."
"When John proposed I knew it was my chance to wear one of her designs."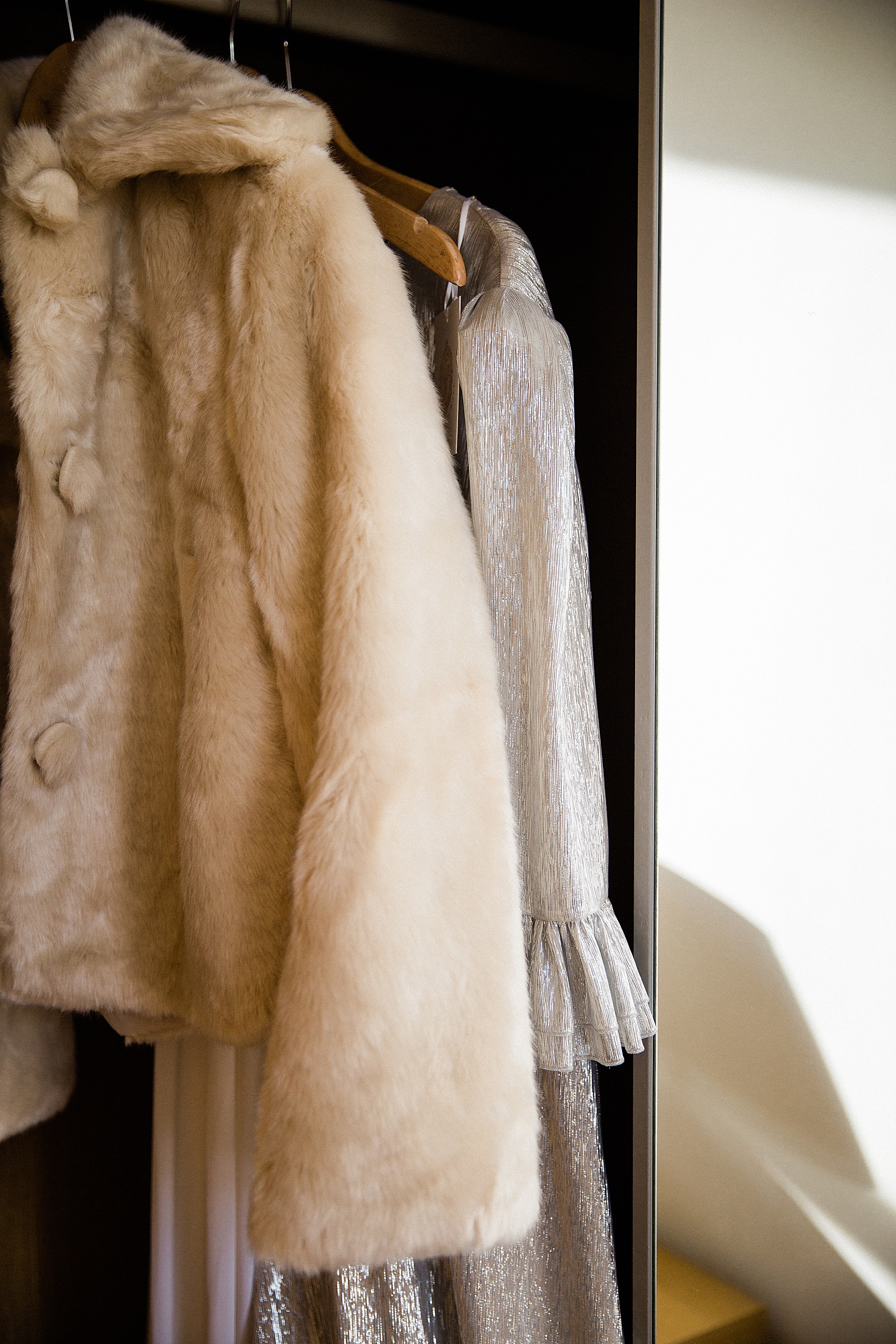 "I chose a silver dress and wanted to pair it with green foliage and from there the theme Fern Gully Disco was born."
Disco balls and ferns look great together and with our florists help, and your imagination, the reception was like a party in a forest."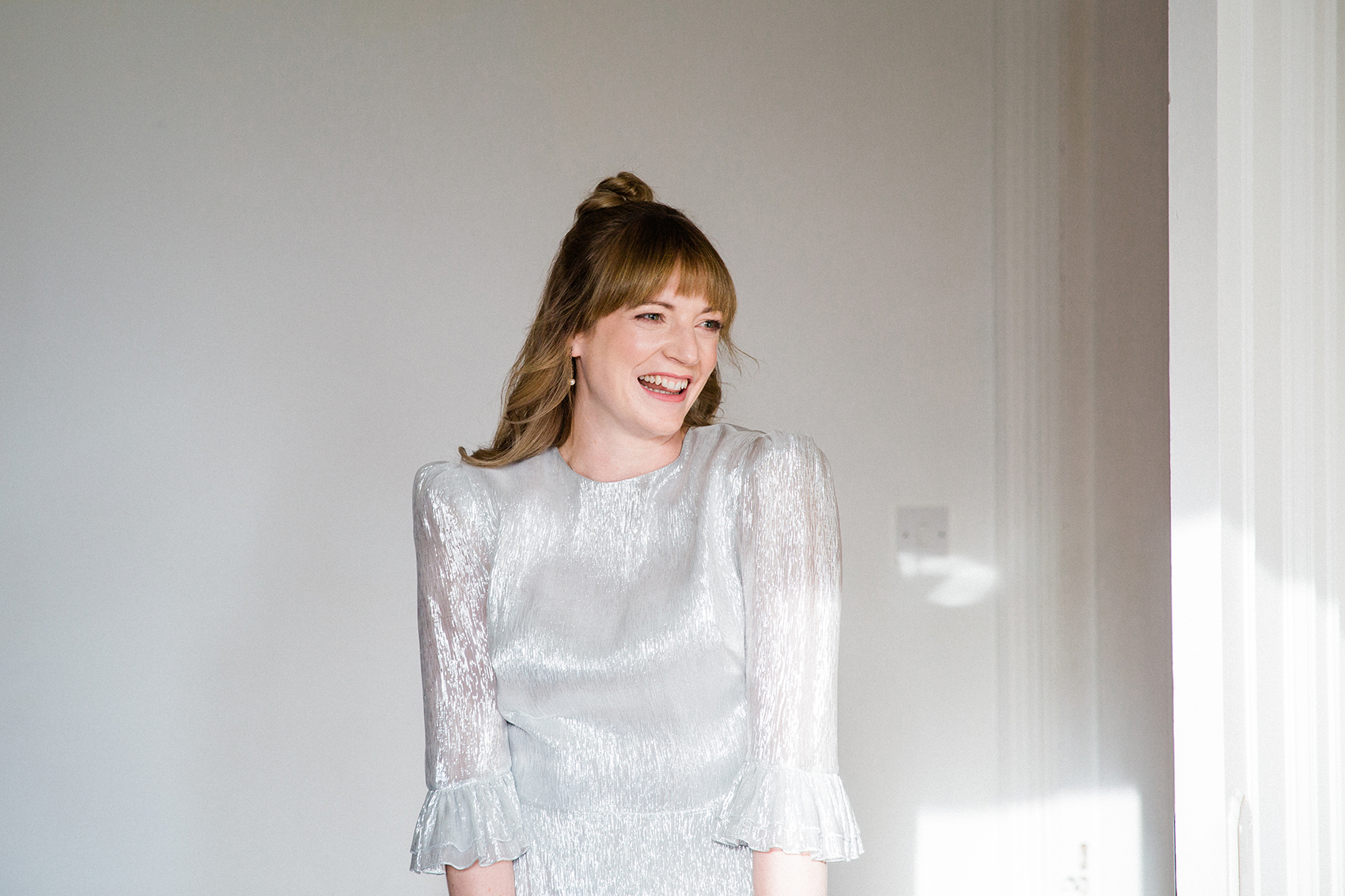 "We projected the 2014 documentary Love is All by director Kim Longinotto which explores the depiction of love and courtship on film throughout the 20th century –it's a beautiful film which celebrates love in all its joyful forms."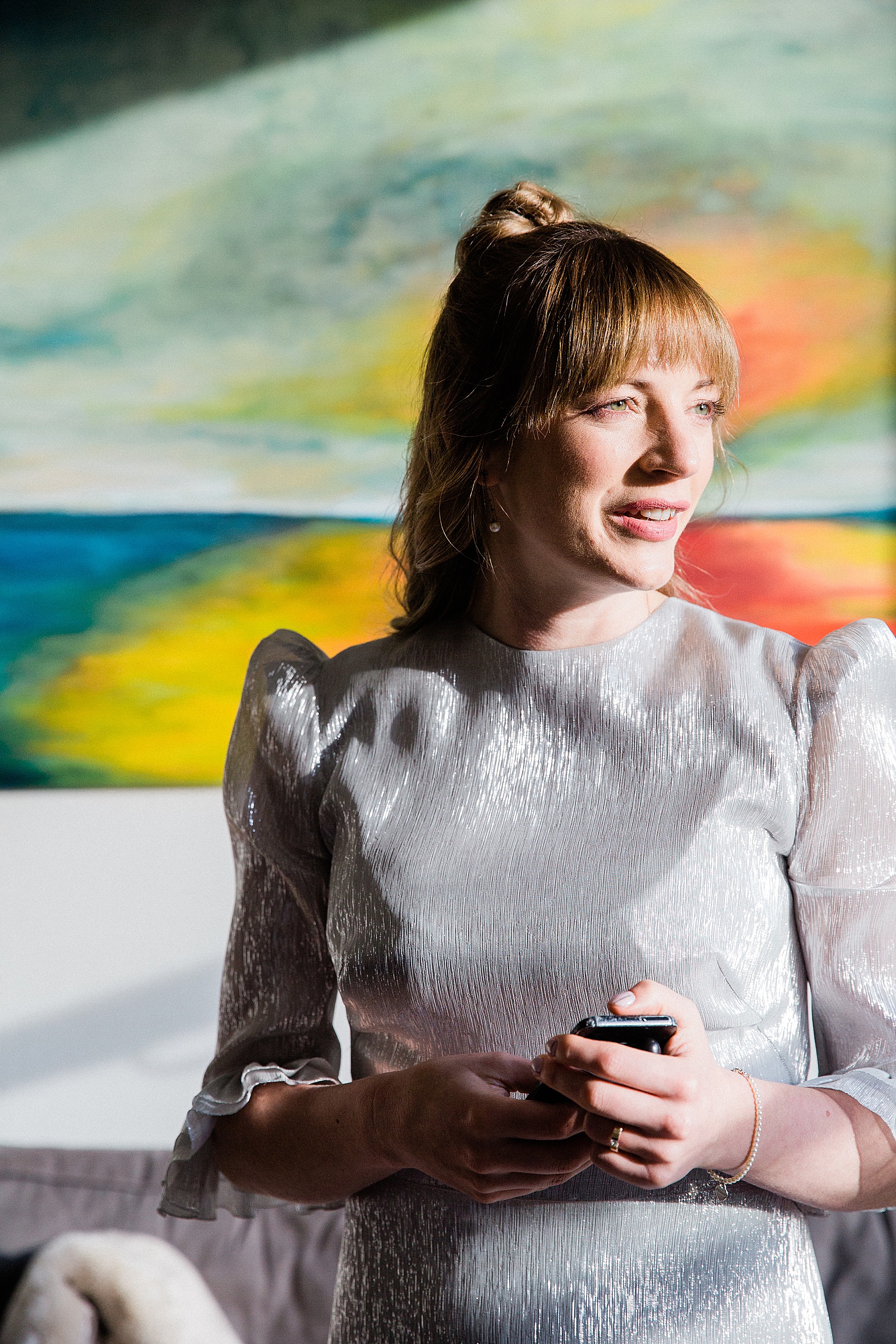 "For the ceremony I'd seen images of crepe paper being used as bunting-like decoration and thought it would work really well in Summerhall's main hall."
"For a winter wedding the colours really brightened up the space and our florist built an amazing archway to frame the ceremony and link the carnival crepe paper to the reception."
"It was hugely important for me to look and feel like myself although saying that I felt like a rock star in my Vampire's Wife dress."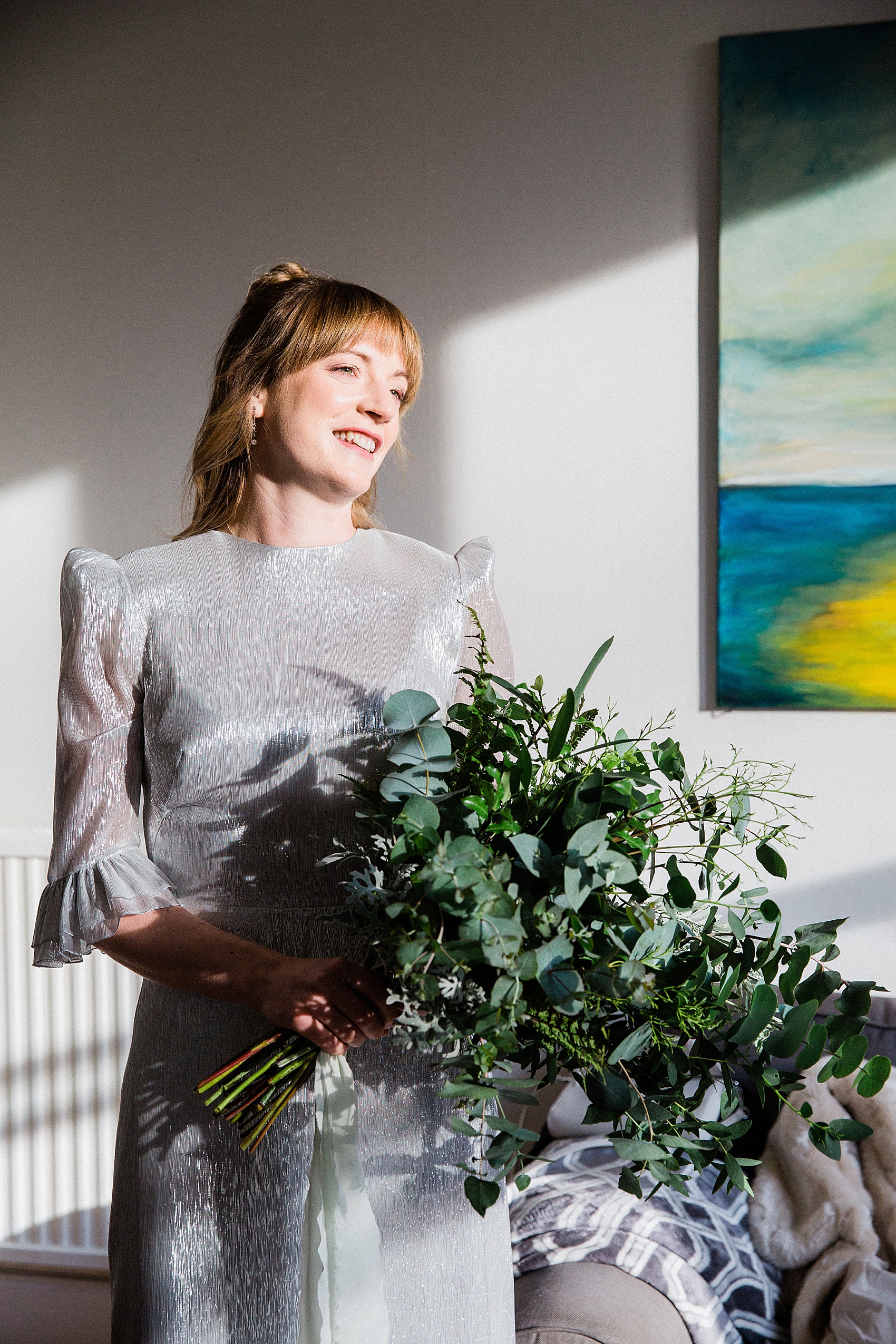 Talented florist Lauren of Days of Dahlia prepared the most beautiful all-green bouquet for Claire…
"Days of Dahlia created a beautiful, show stopping, bountiful bouquet which went perfectly with the silver dress."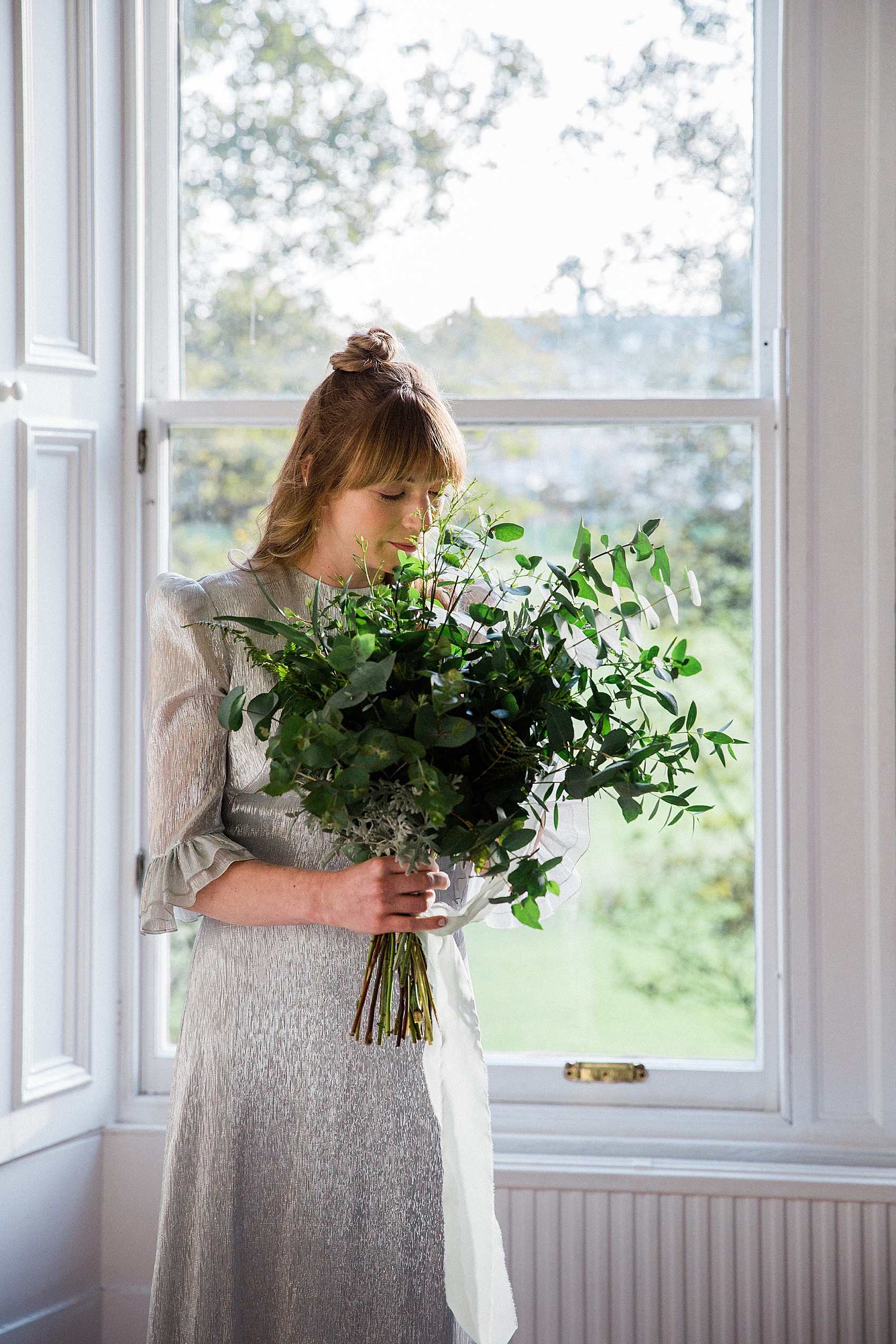 "My sister bought me a Tiffany pearl bracelet which was perfectly paired with my art nouveau drop pearl earrings, borrowed from my Mother."
"I had two 'best women', who wore their own choice of dress and attire."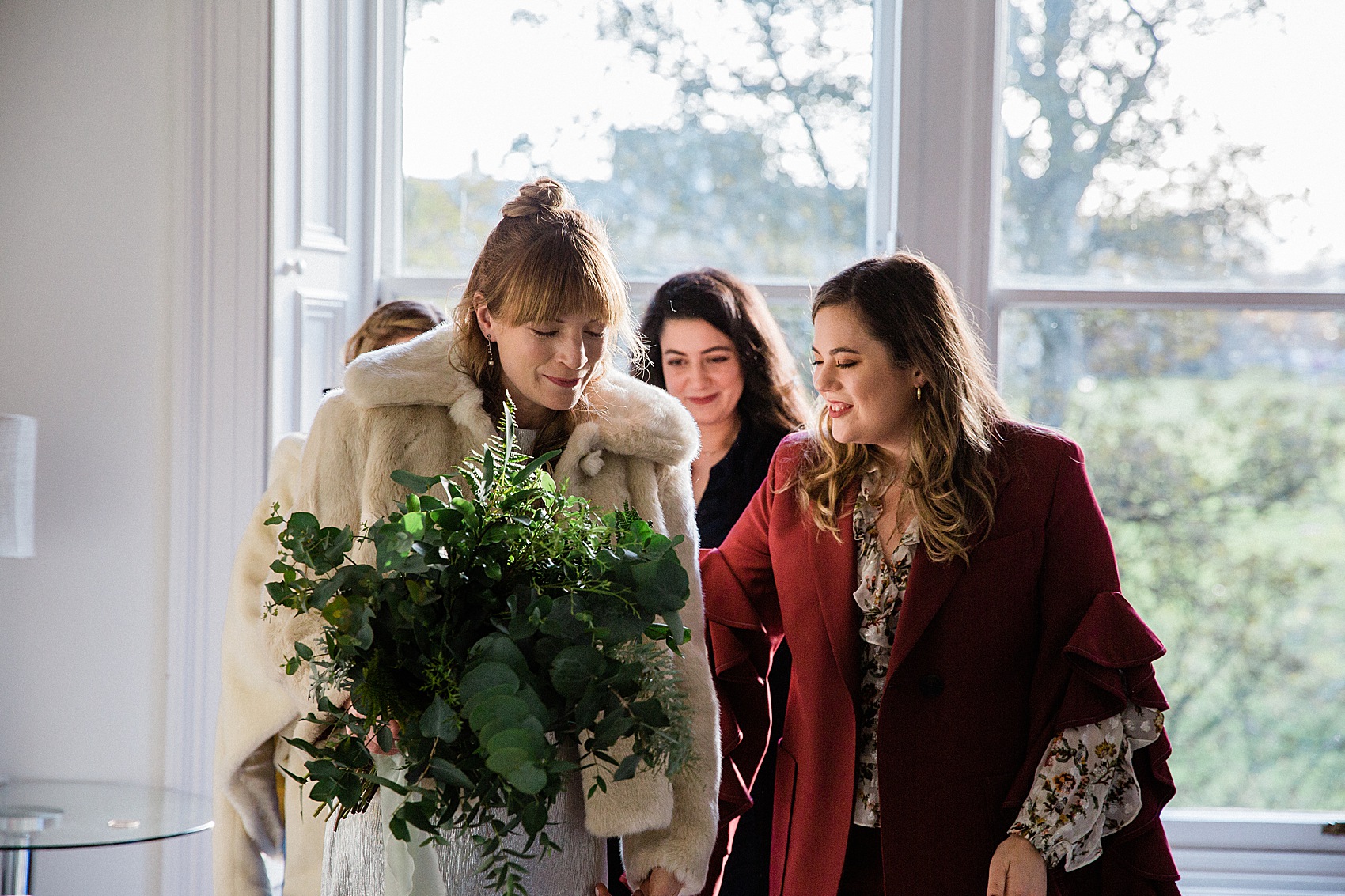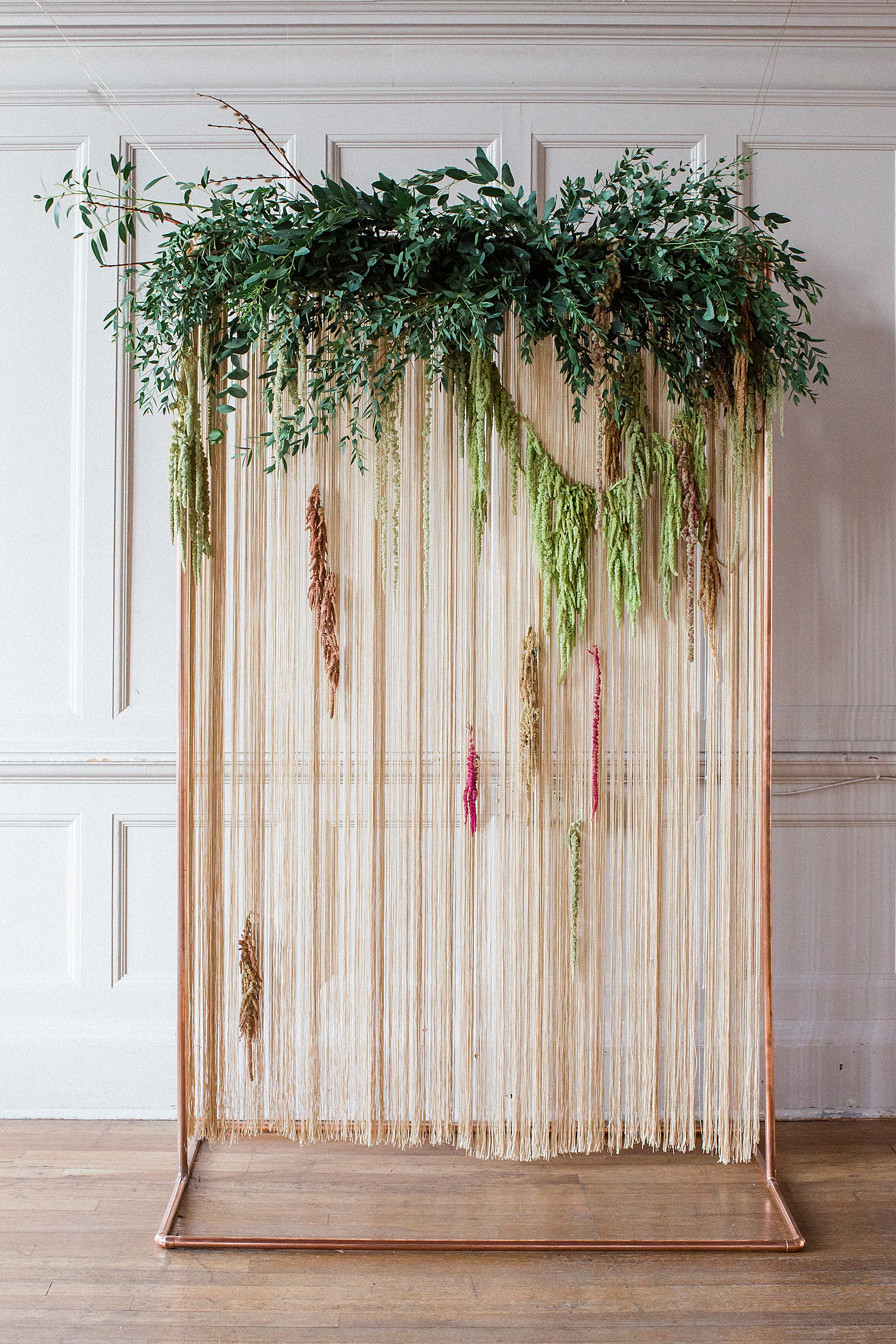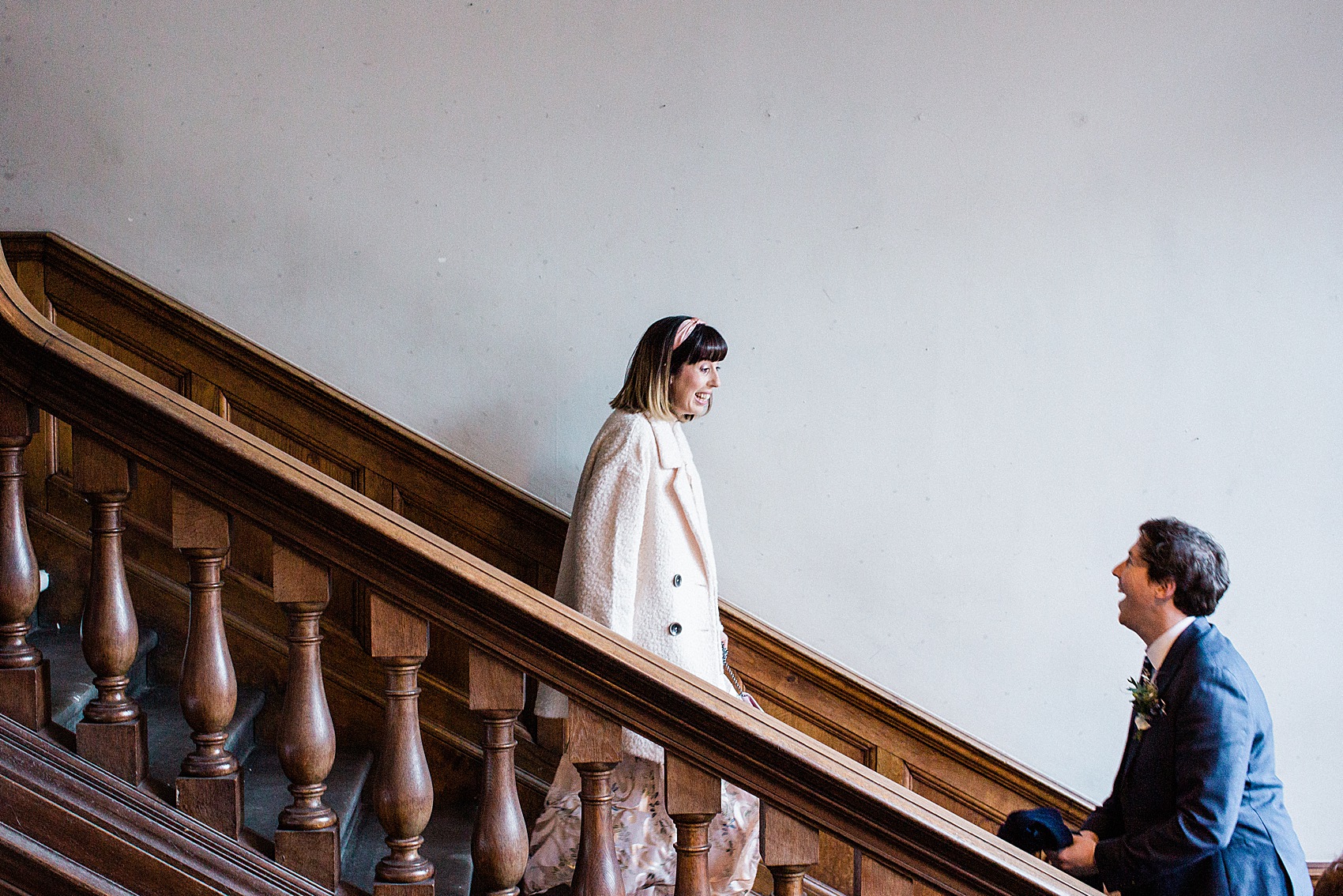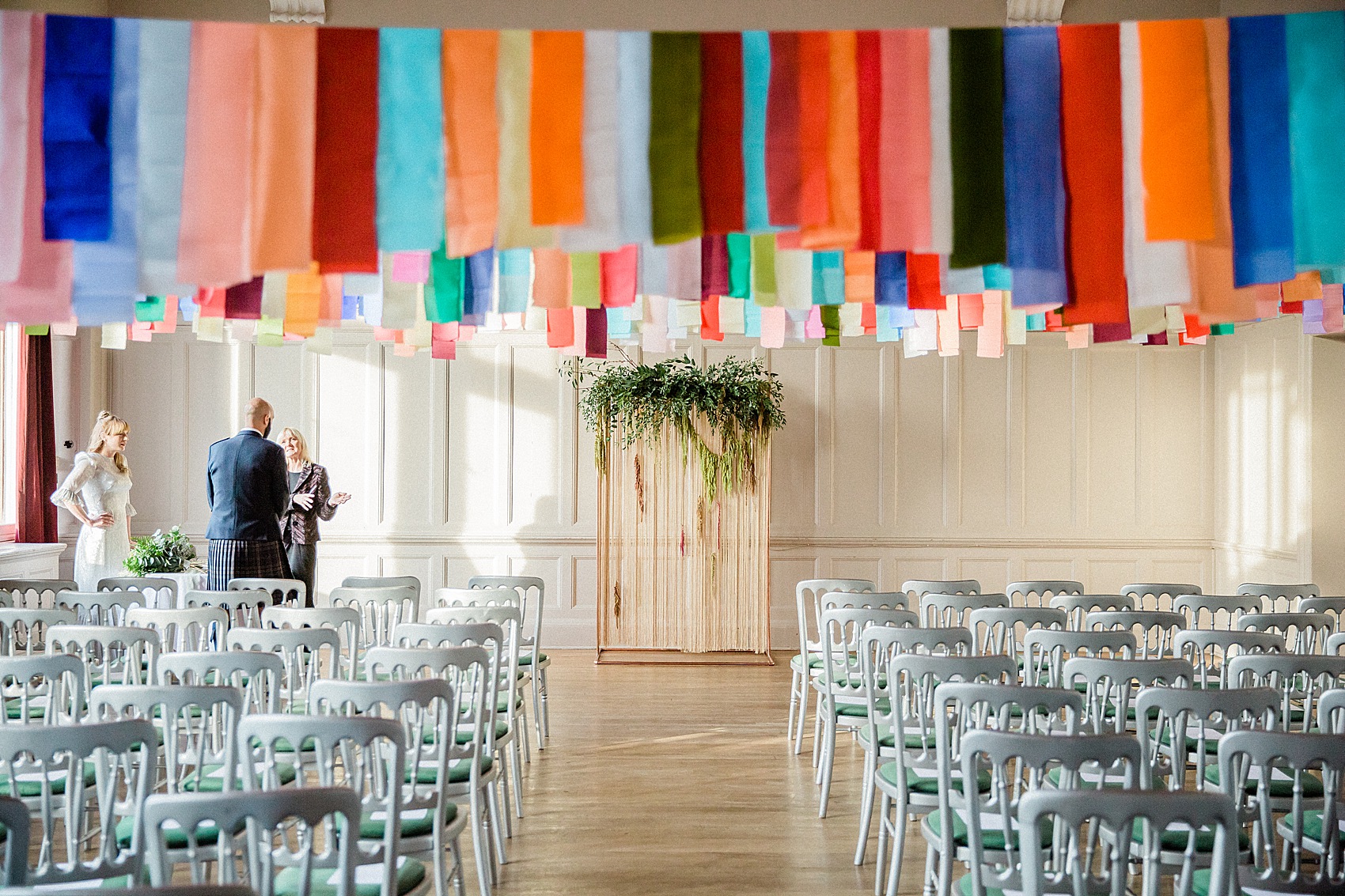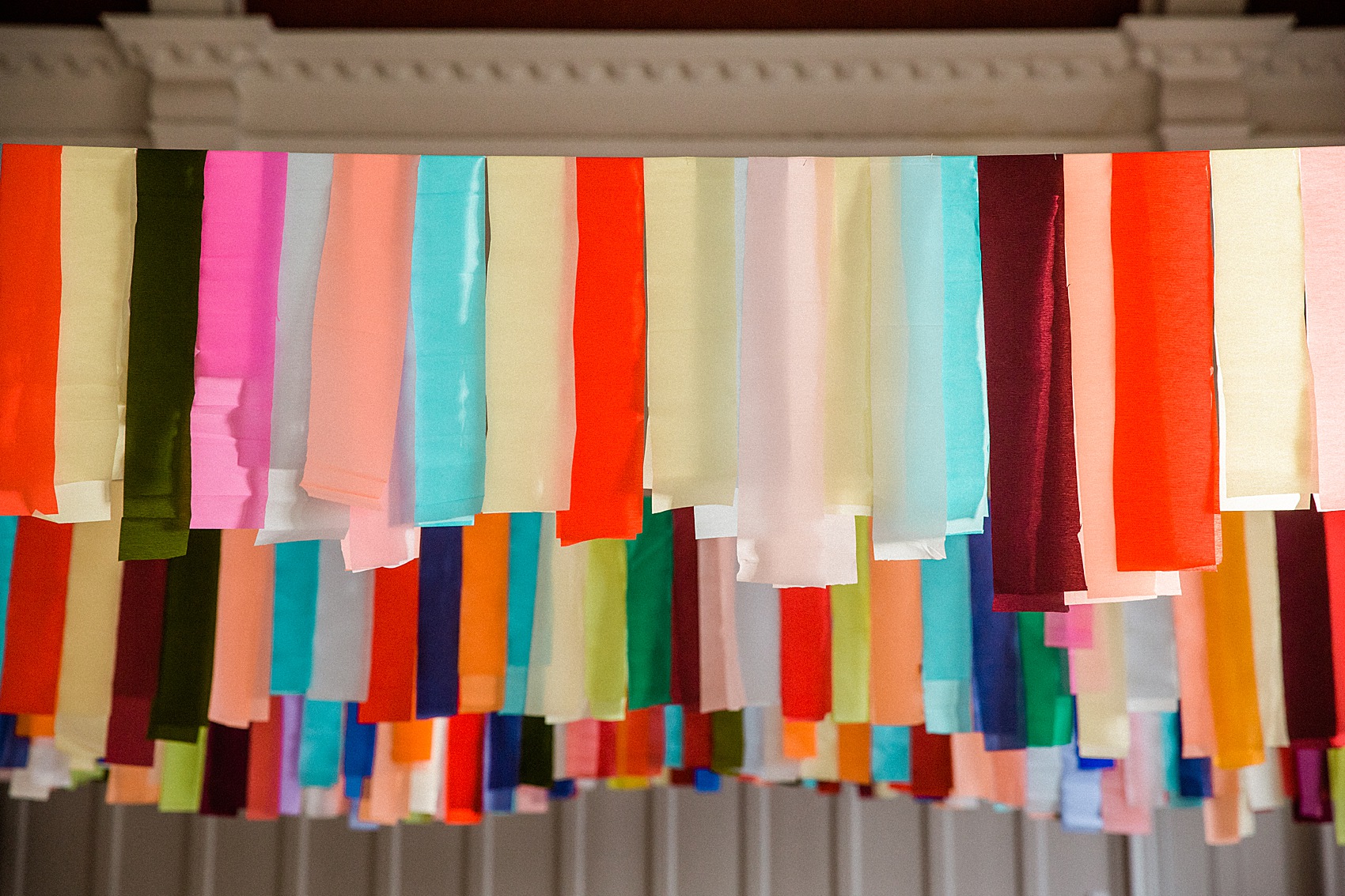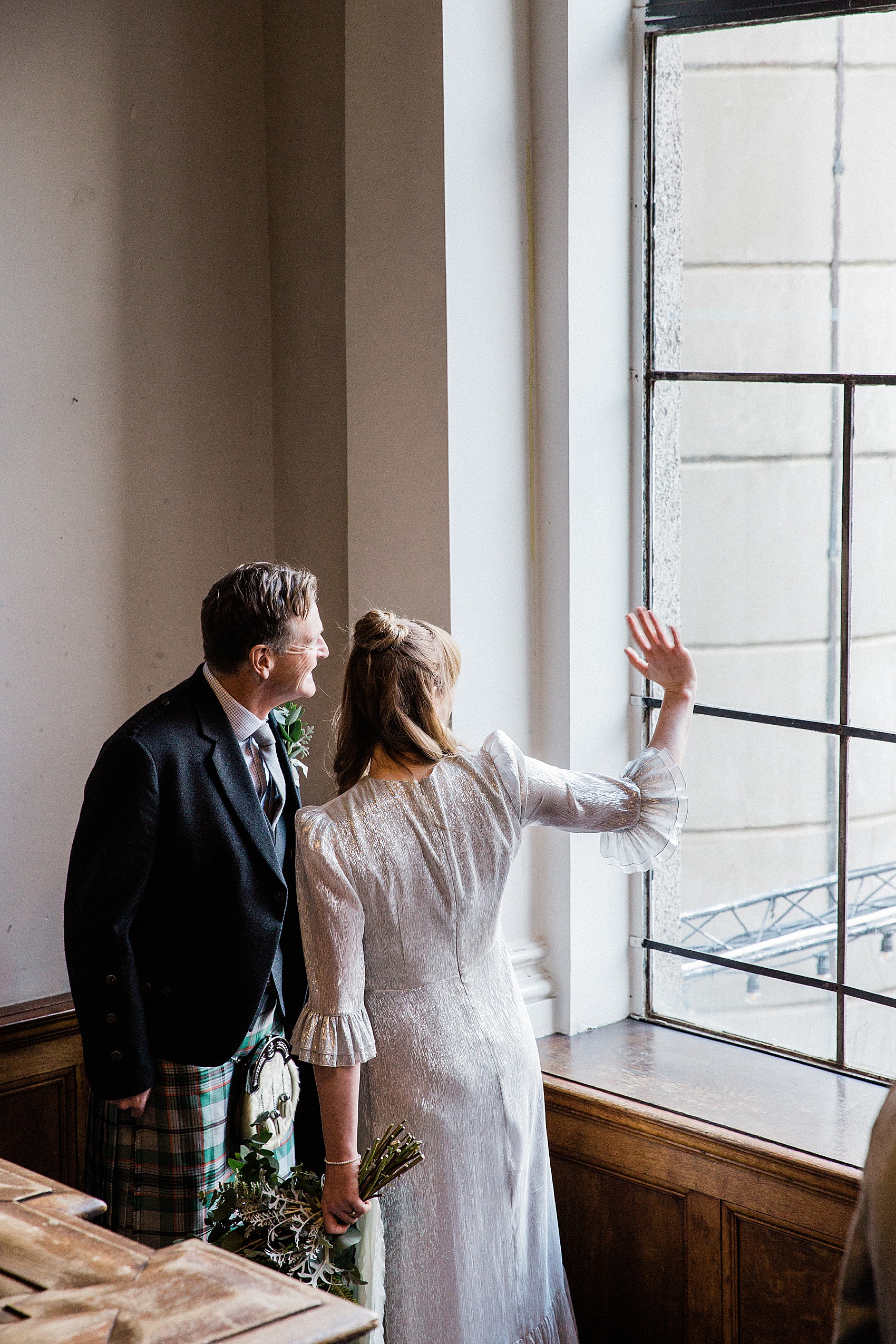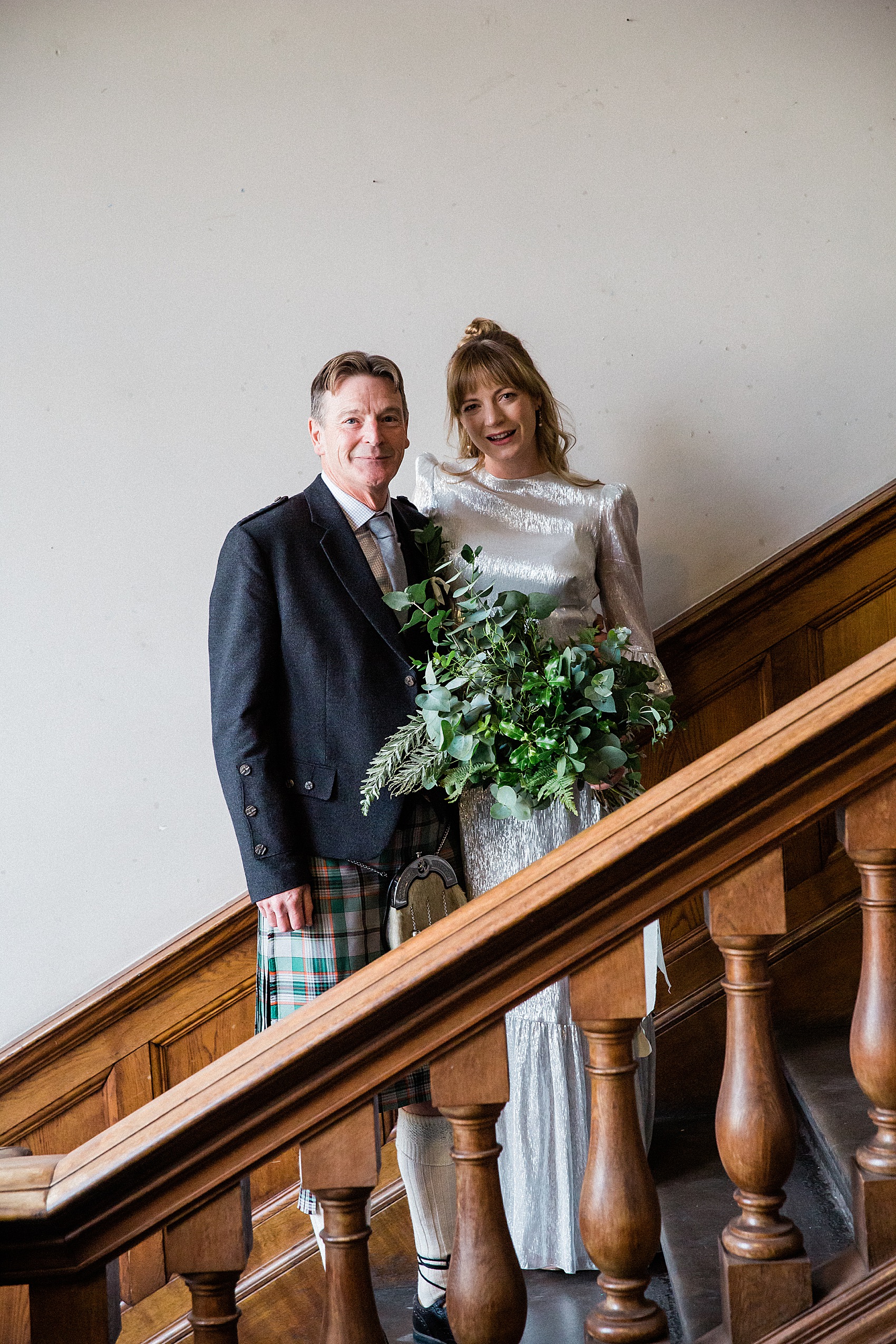 "John and I met online dating when we both lived in London. After moving back to Scotland and settling in Edinburgh John proposed in November 2018 while we were on a coastal walk in St Monans (a part of Scotland we hold dear) we got married nearly a year to the day after we got engaged."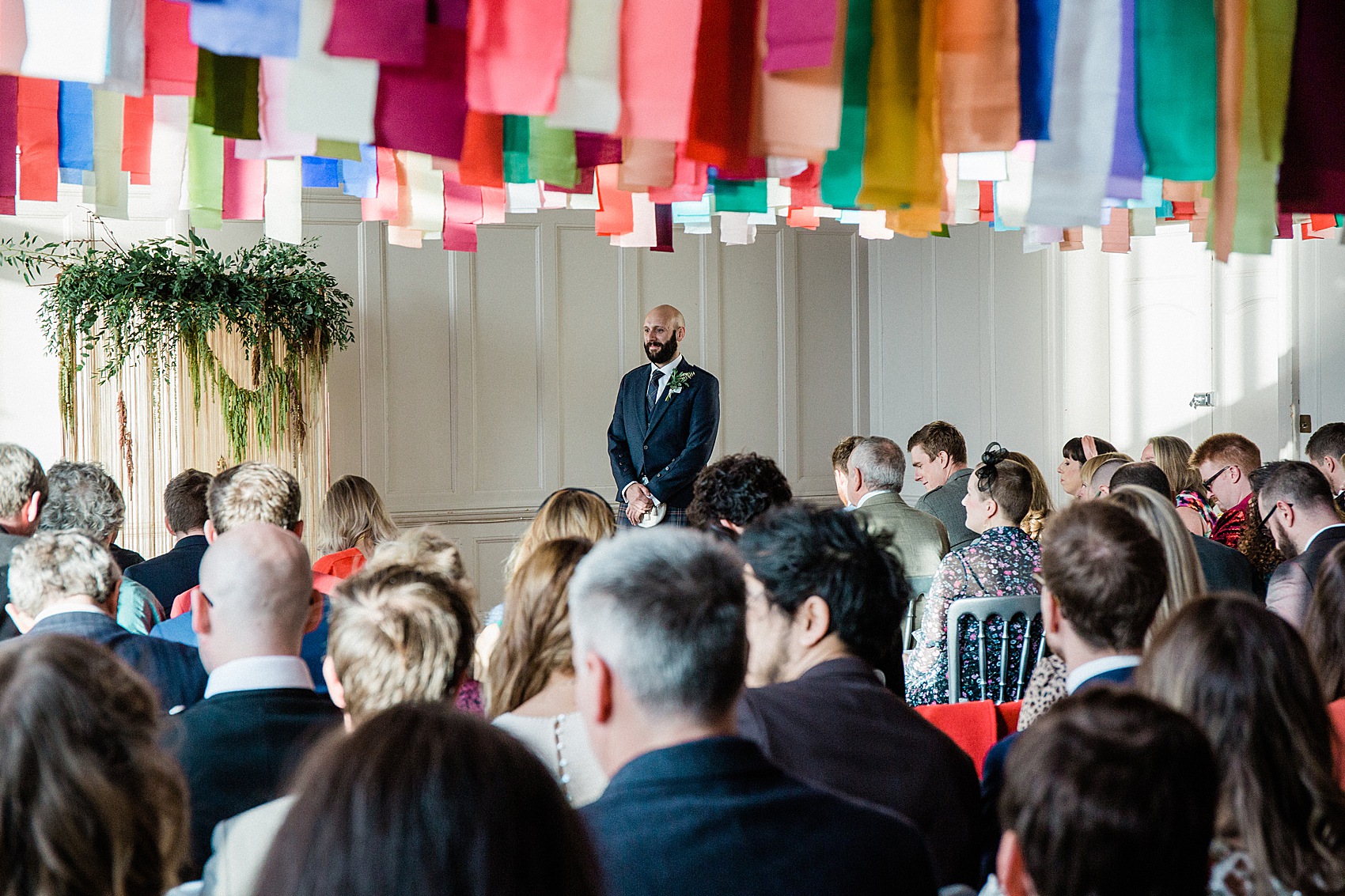 "My Dad walked me down the aisle to the sound of Johnny Flynn and the Detectorists theme song. However it was important to me that we welcomed our guests together, on an equal footing. So we greeted everyone when they arrived and then we got into position to play out the ceremony."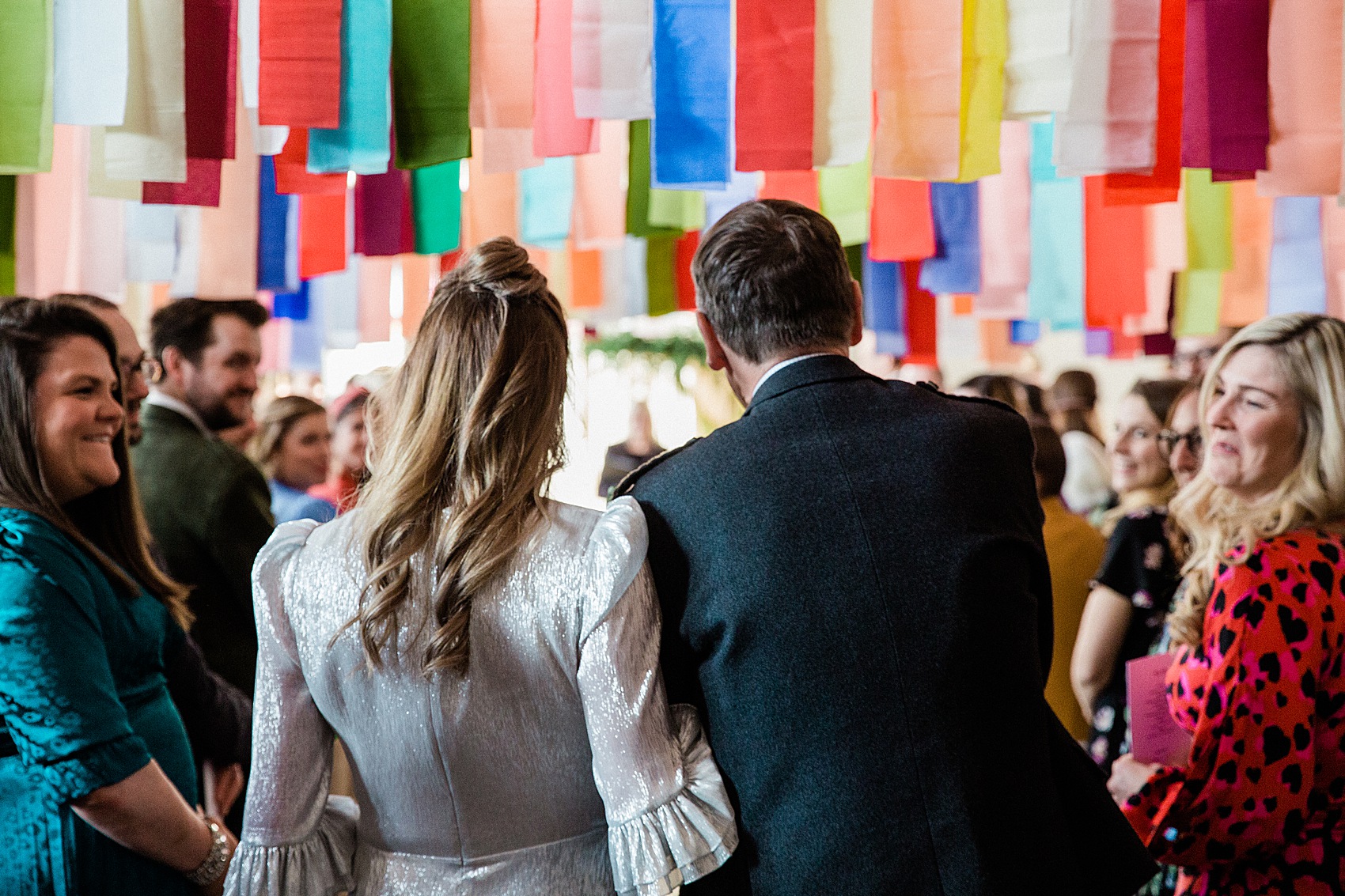 City of Edinburgh Council registrar
"Our readings included Kate Tempest's, We Bought New Sheets, because I love Kate Tempest and respect everything she writes and performs."
"We also had an edited version of Charles Darwin's 'Notes on Marriage', because John loves and is inspired by Charles Darwin's work."
"We didn't have a first dance. We just went straight into the ceilidh dancing with the Gay Gordons."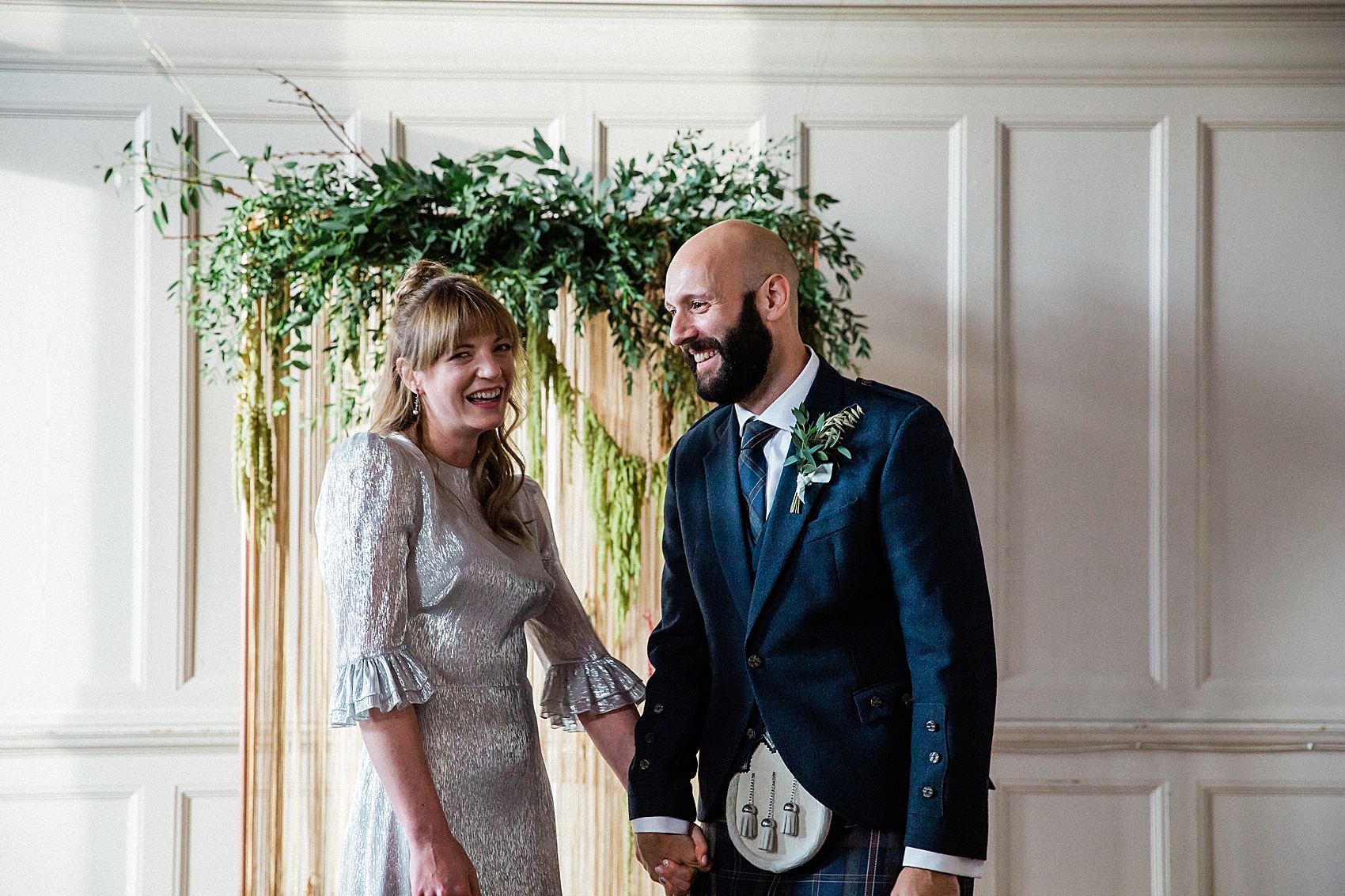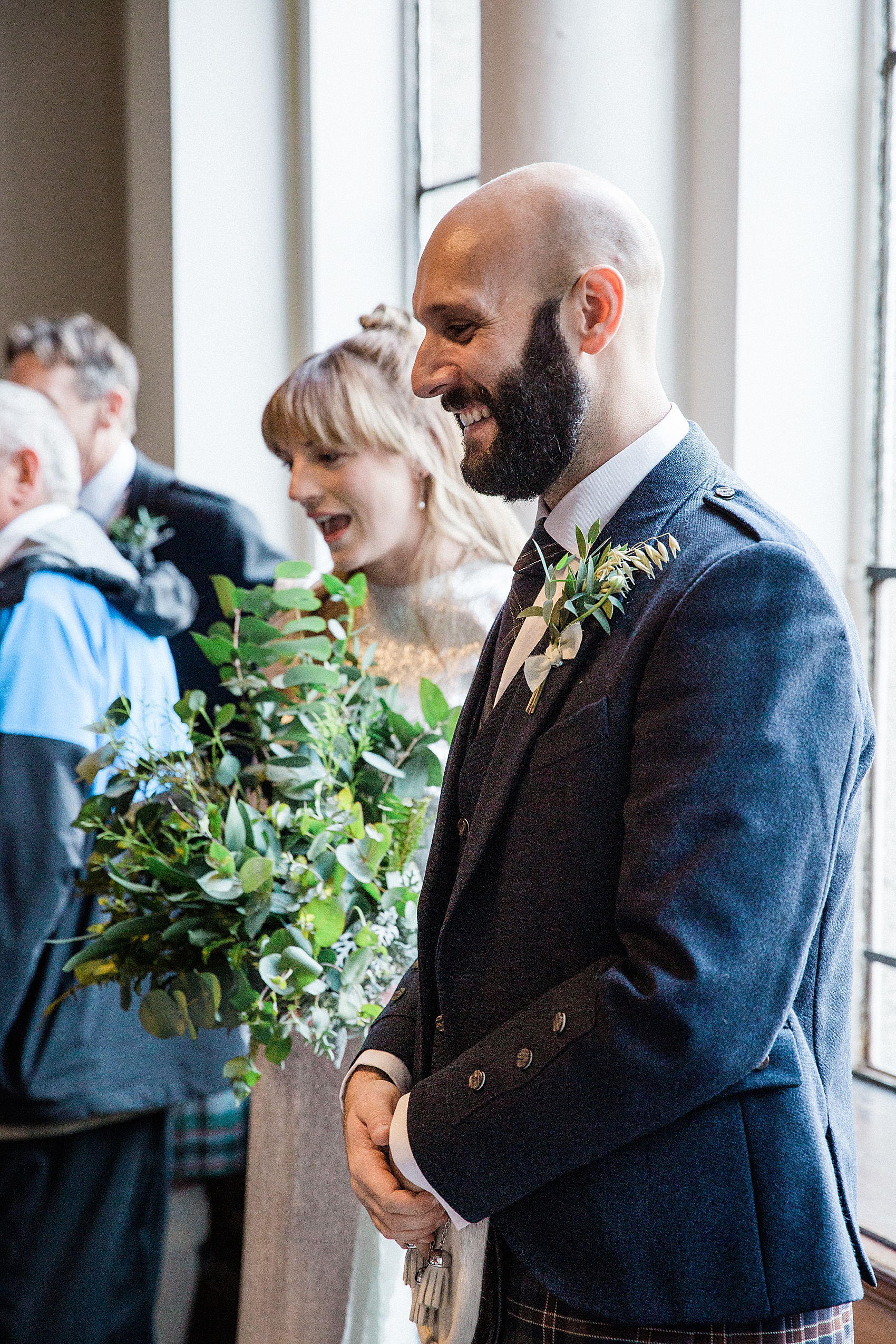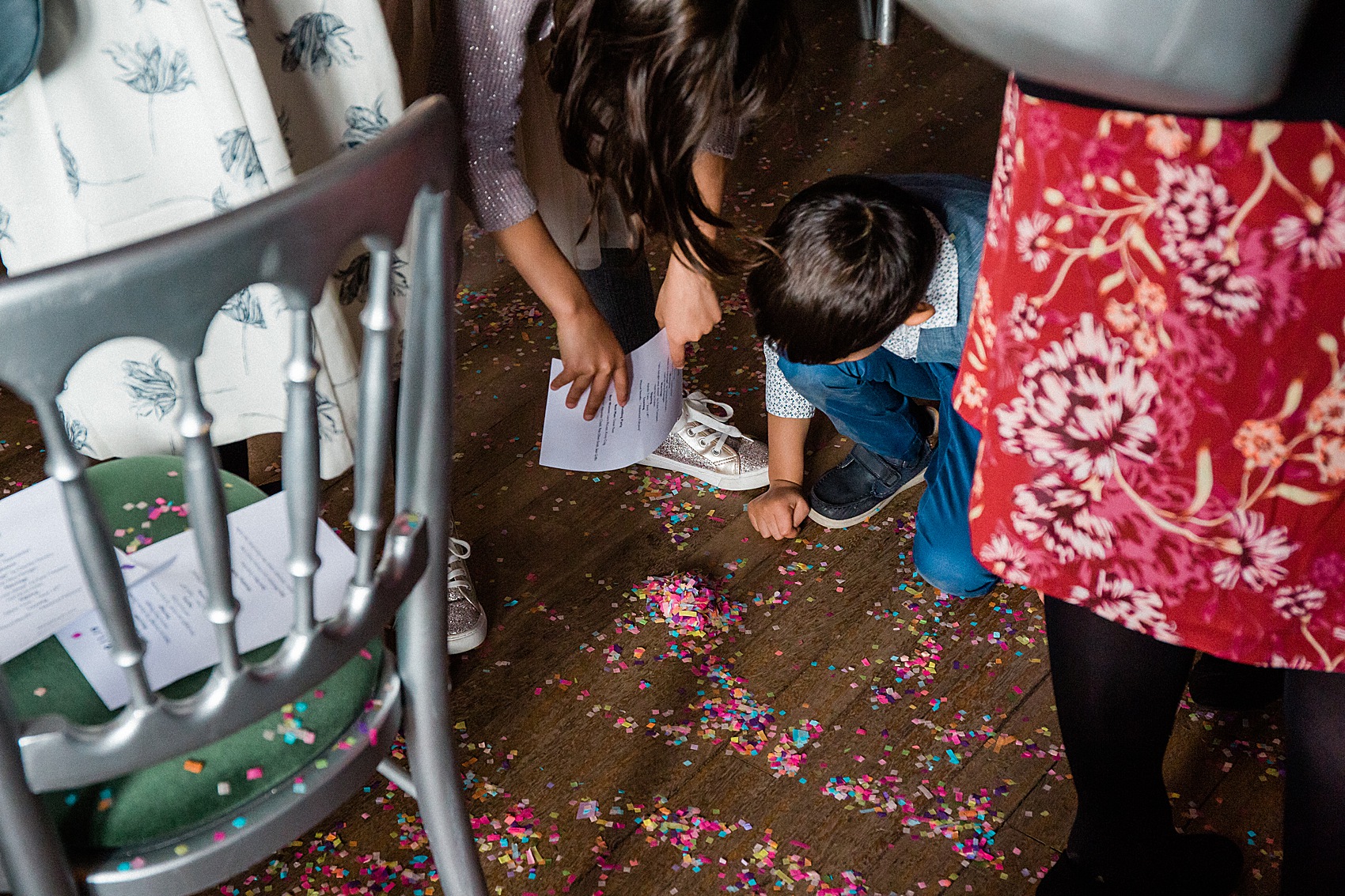 "We worked with Tom Nolan. He's a brilliant photographer and artist, and is a friend of John's sister. He'd photographed her wedding a few years ago and since then I'd also recommended him to other friends getting married – so it was a no brainer asking him to do ours."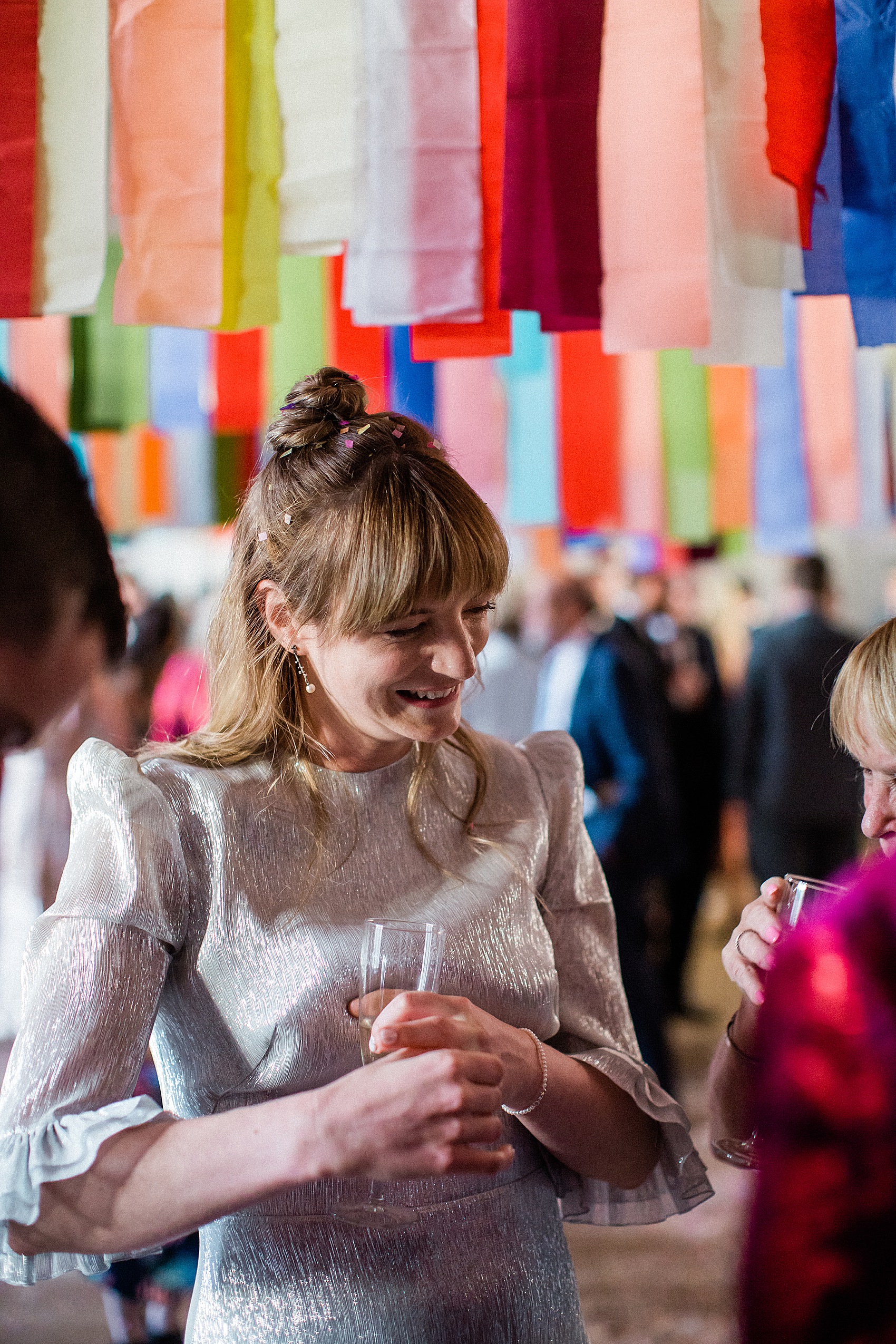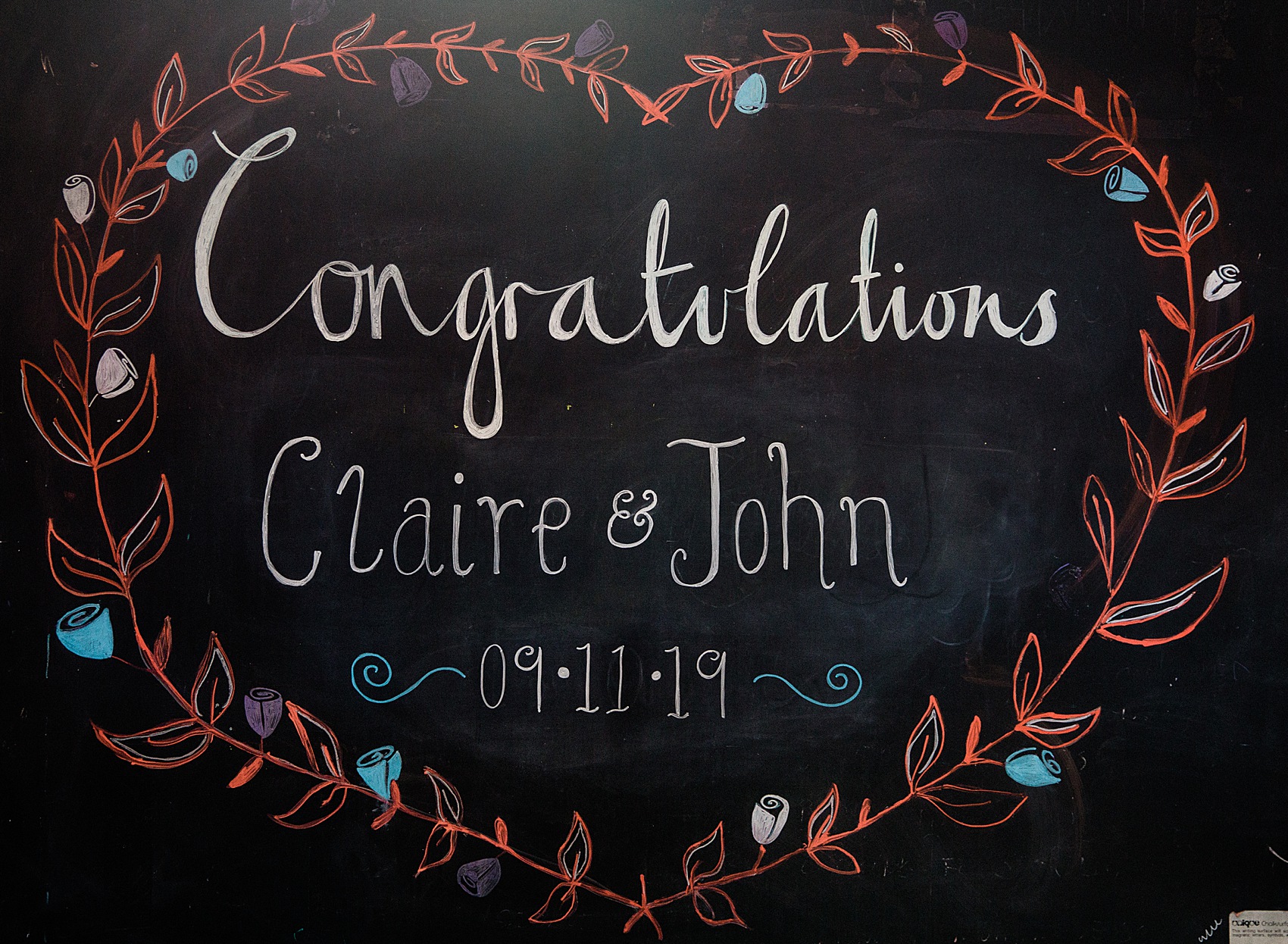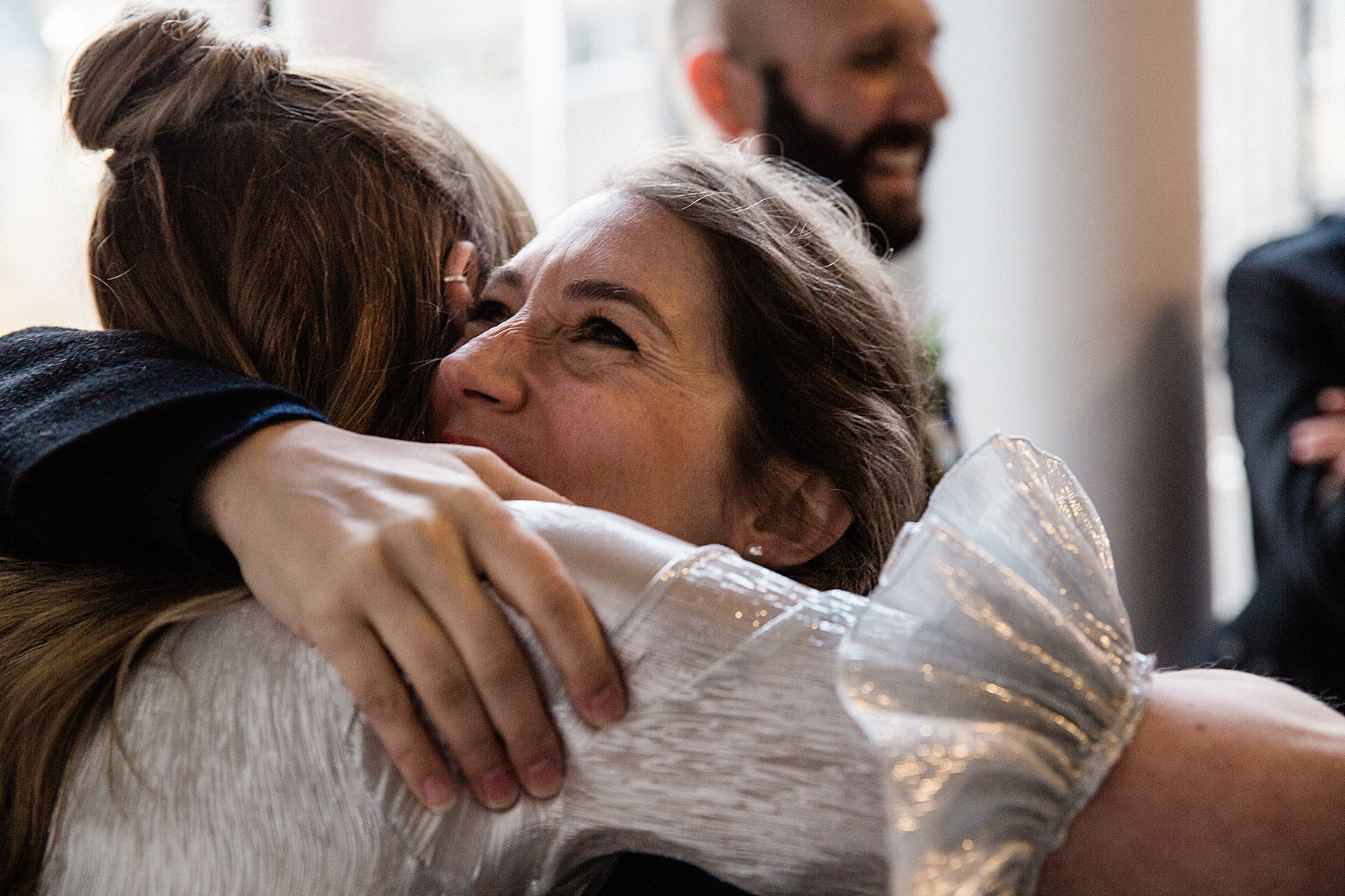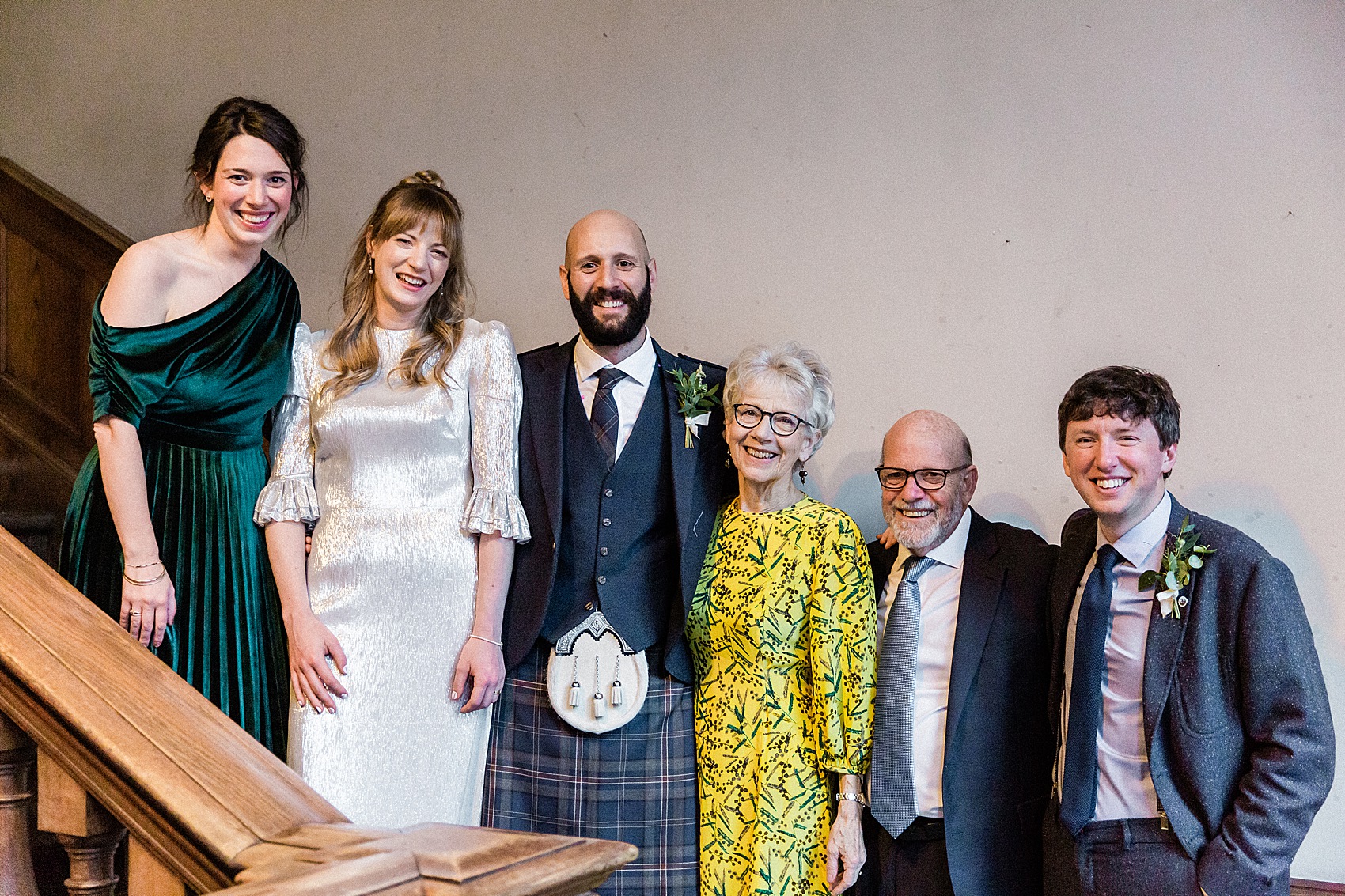 "We met with Tom a couple of times before the wedding and he suggested he brings an assistant photographer because of our large guest list."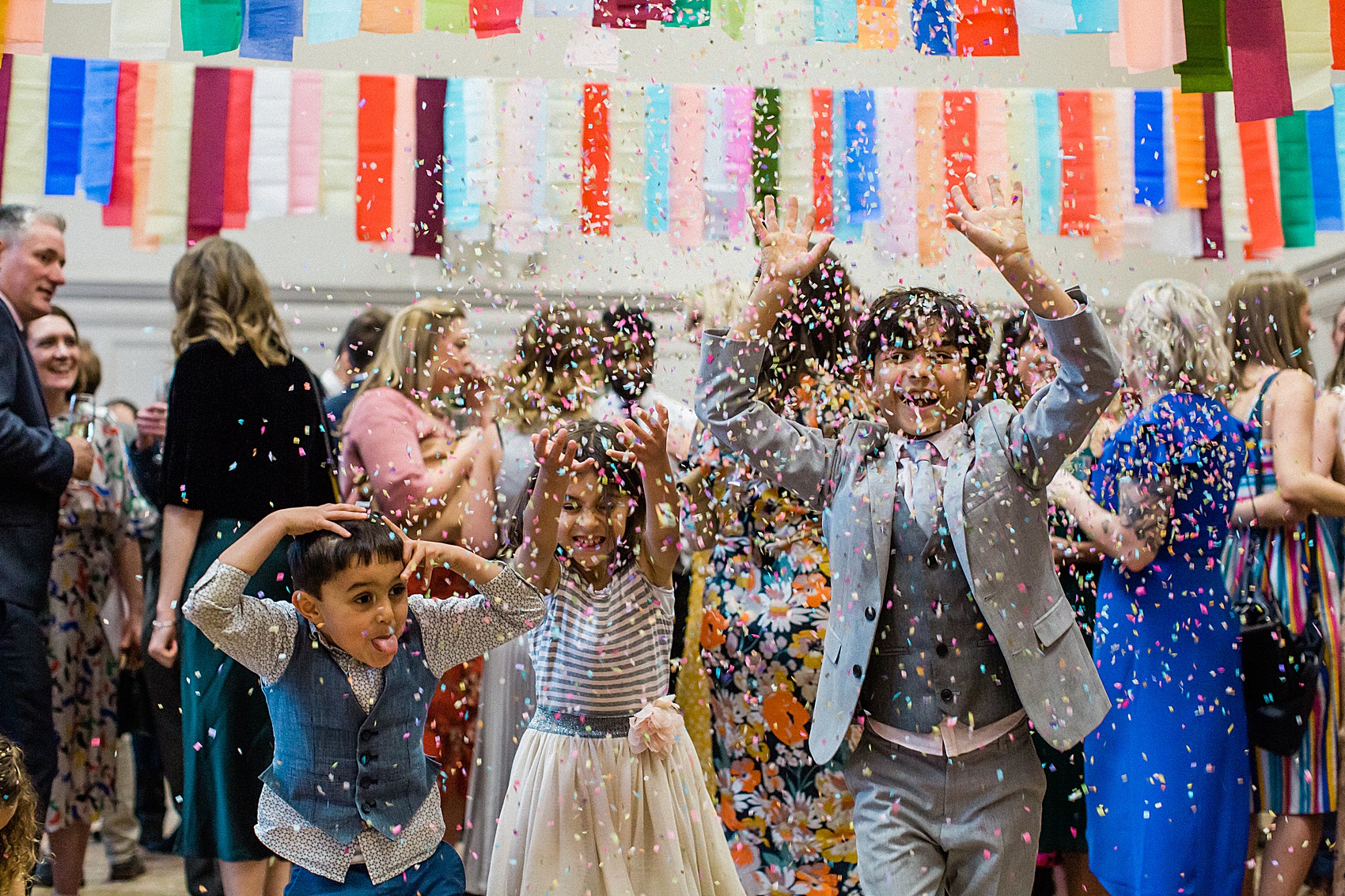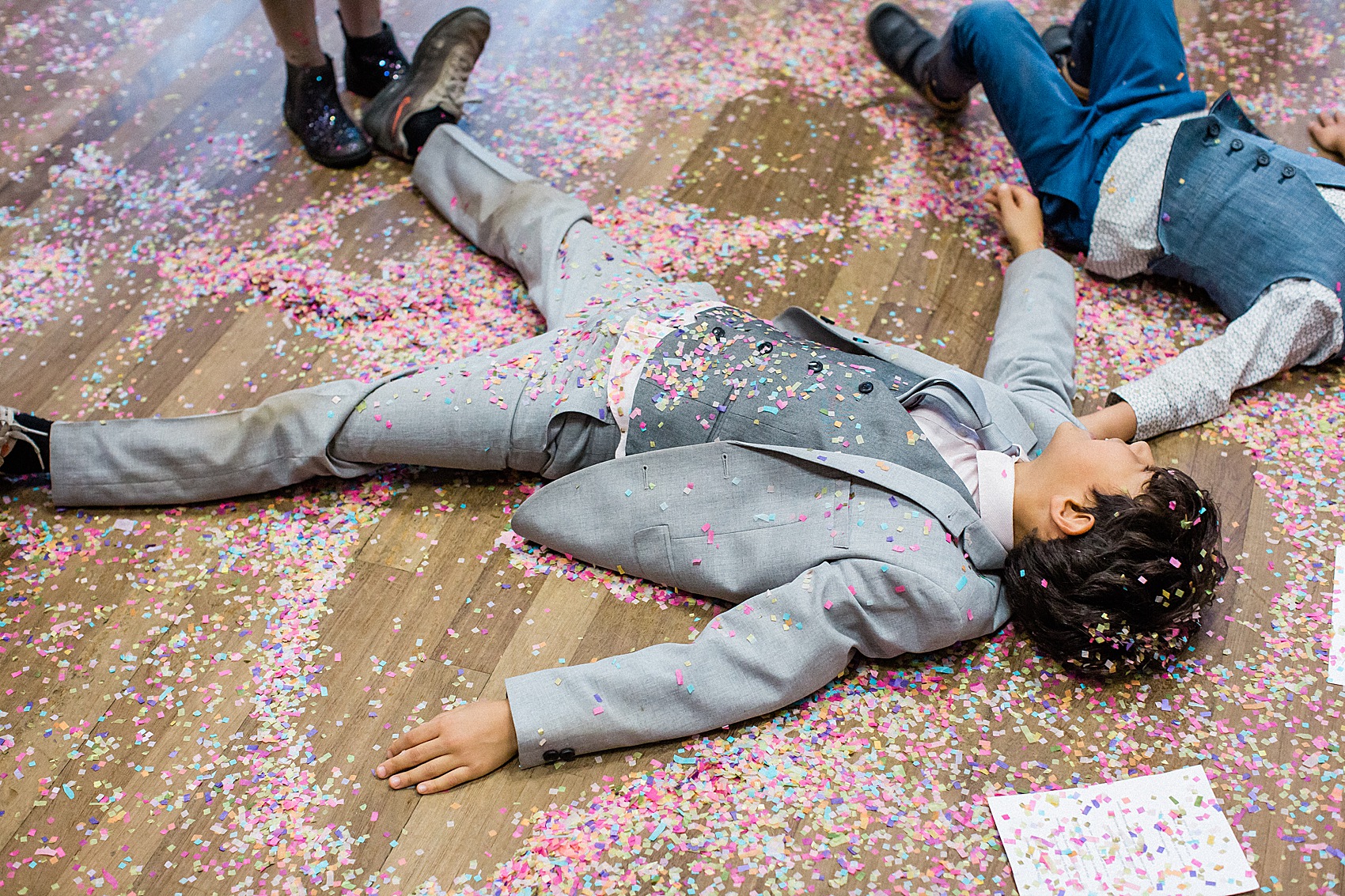 "We named each of the tables after species of bees and hoverflies (related to John's ecology research) and drew pictures of them alongside their Latin names. This turned out to be a really fun and even relaxing activity to do in the build up to the wedding."
"Instead of favours we made a donation to Alzheimer's Scotland."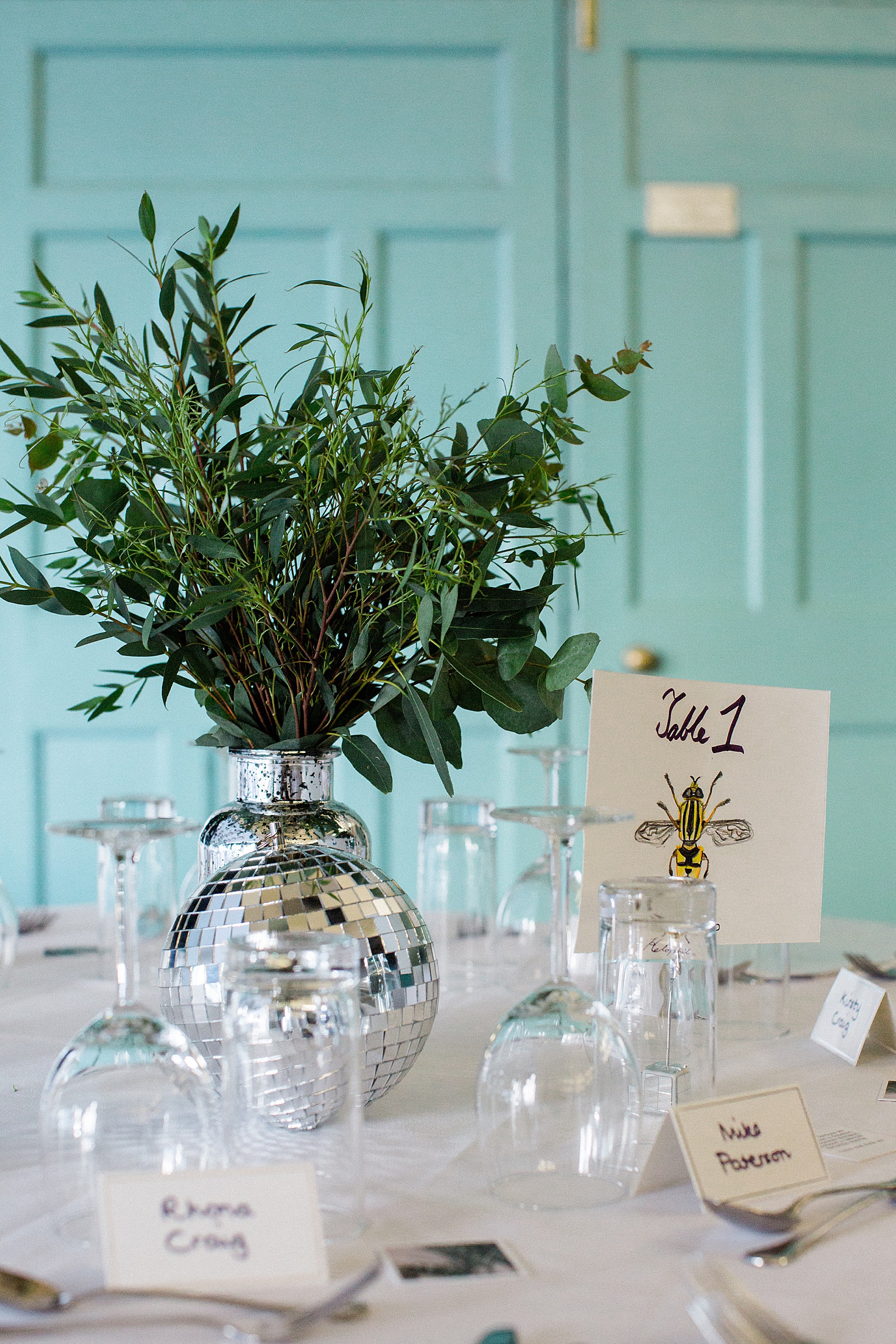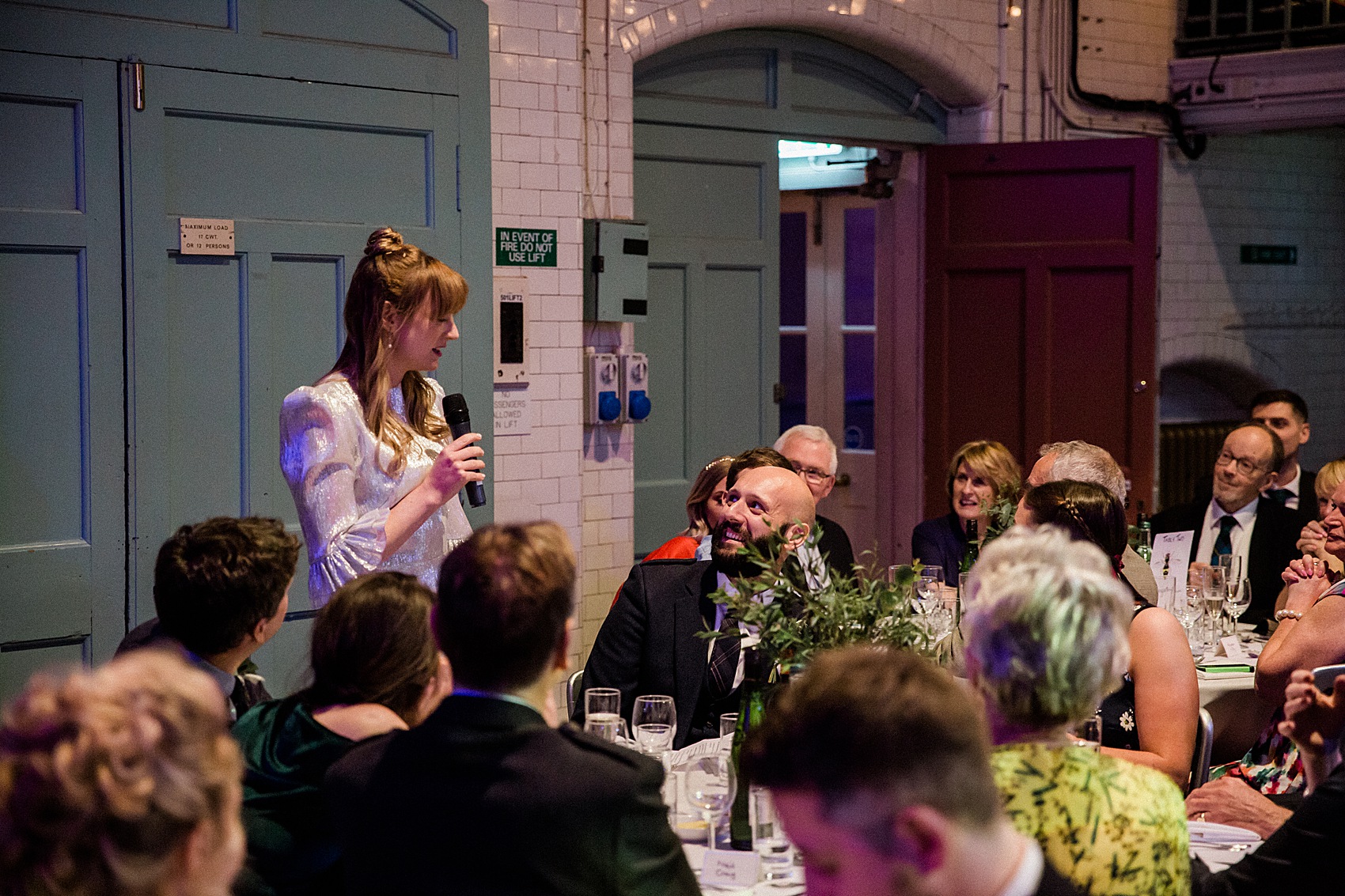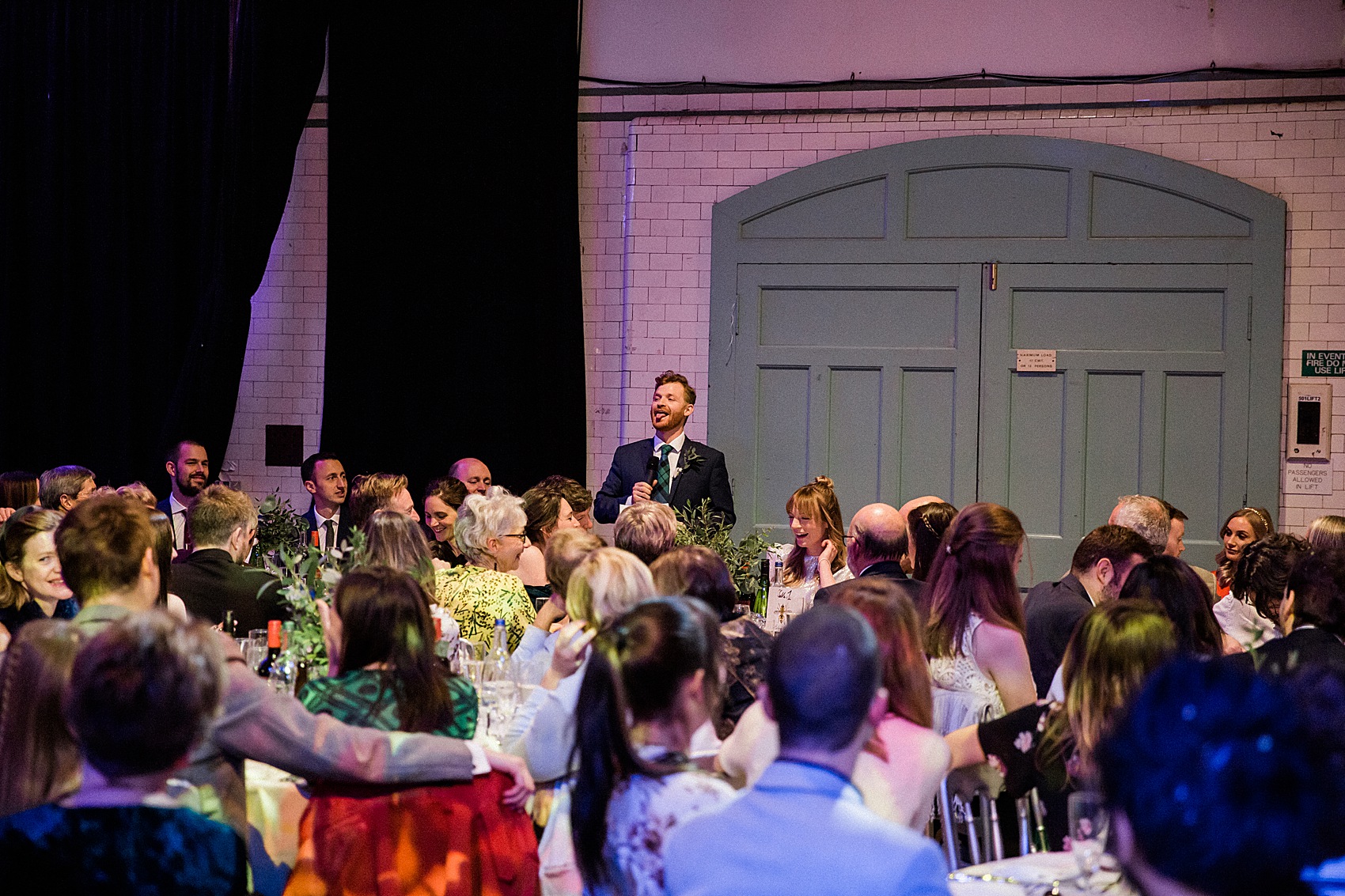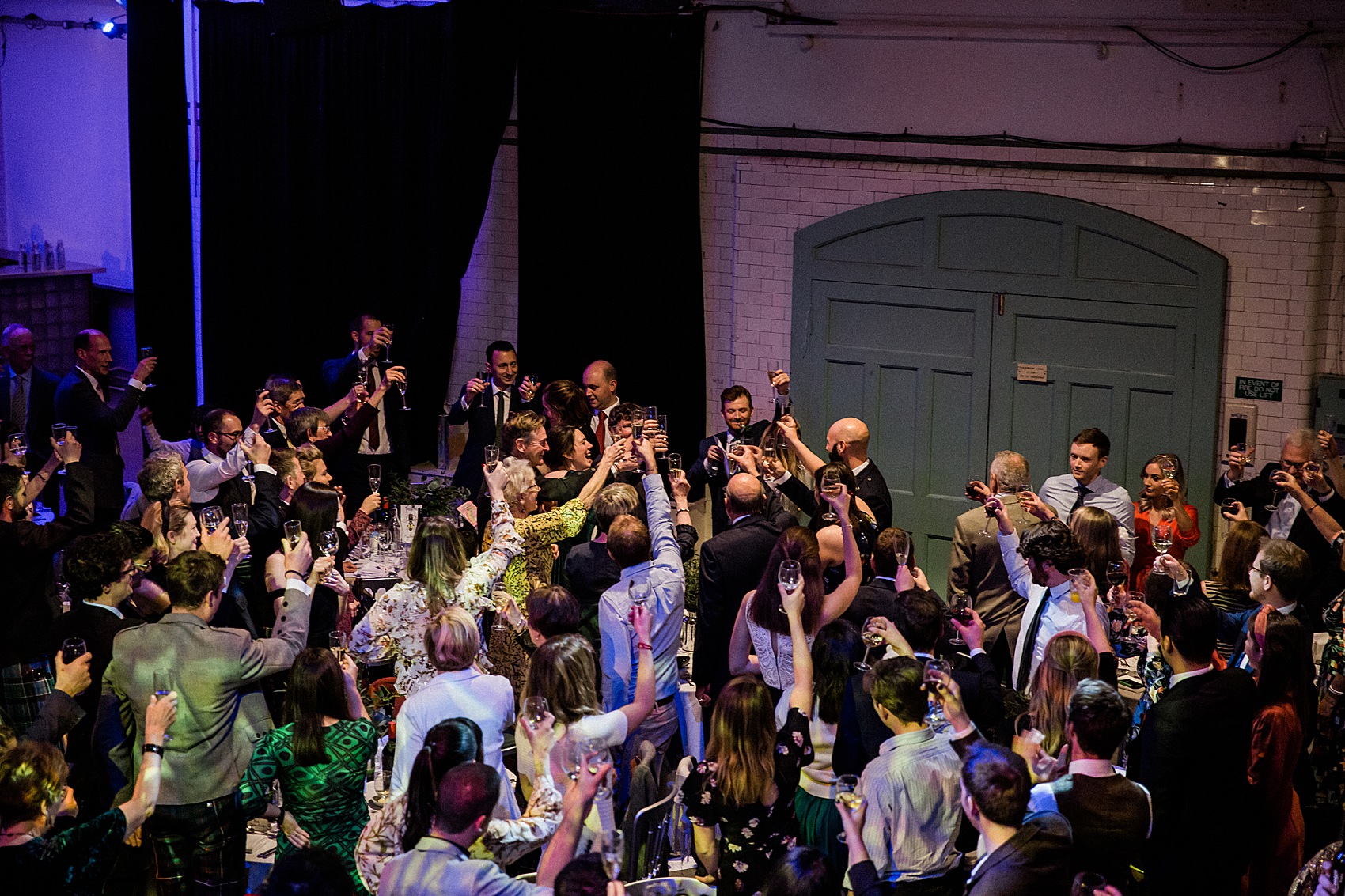 "John baked two delicious elderflower and lemon cakes. Then each of our Mothers baked and decorated a fruit cake."
"A wedding highlight was my Mother's mini fondant icing Claire & John. If possible would be great to include a photo of this."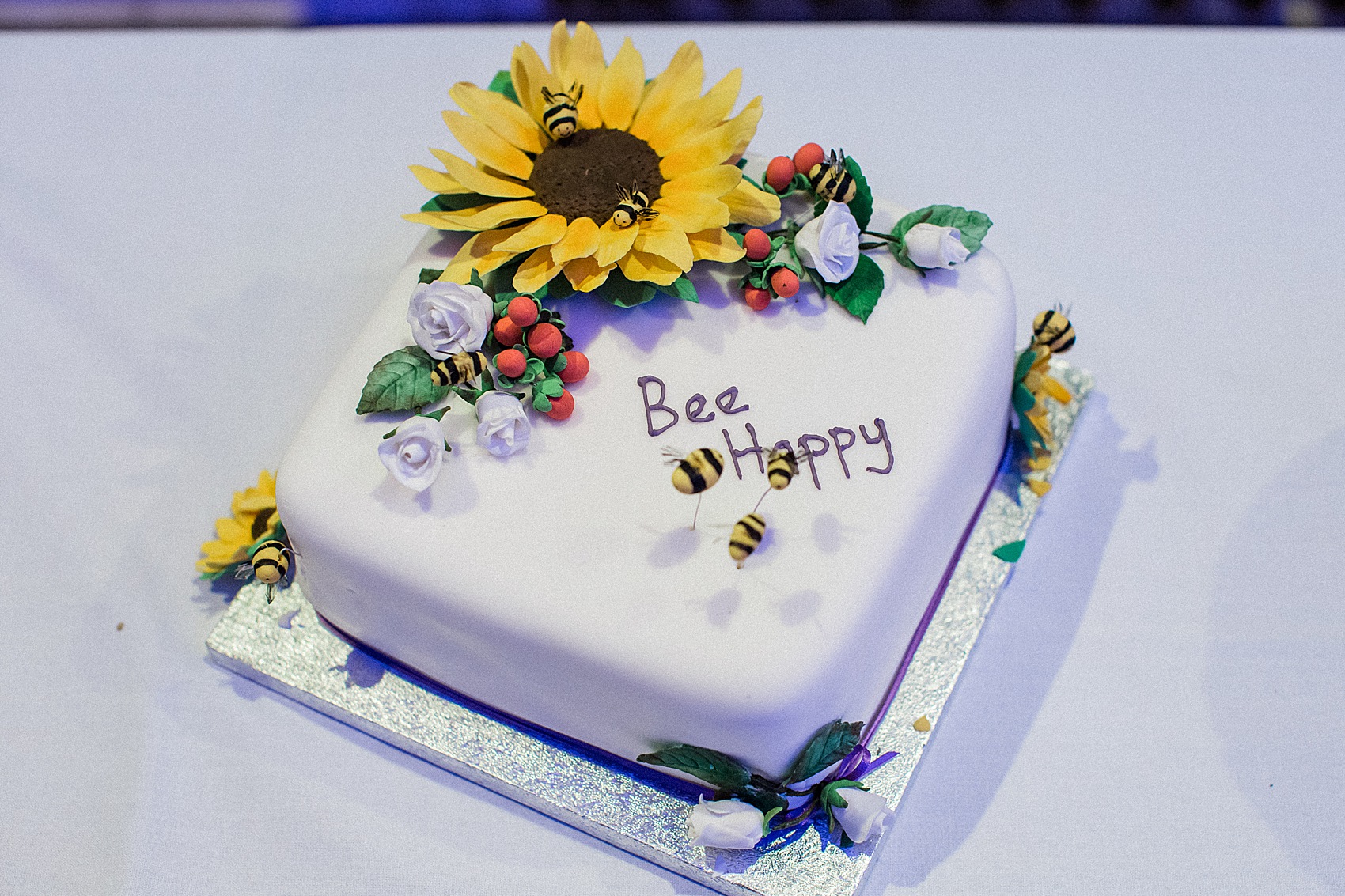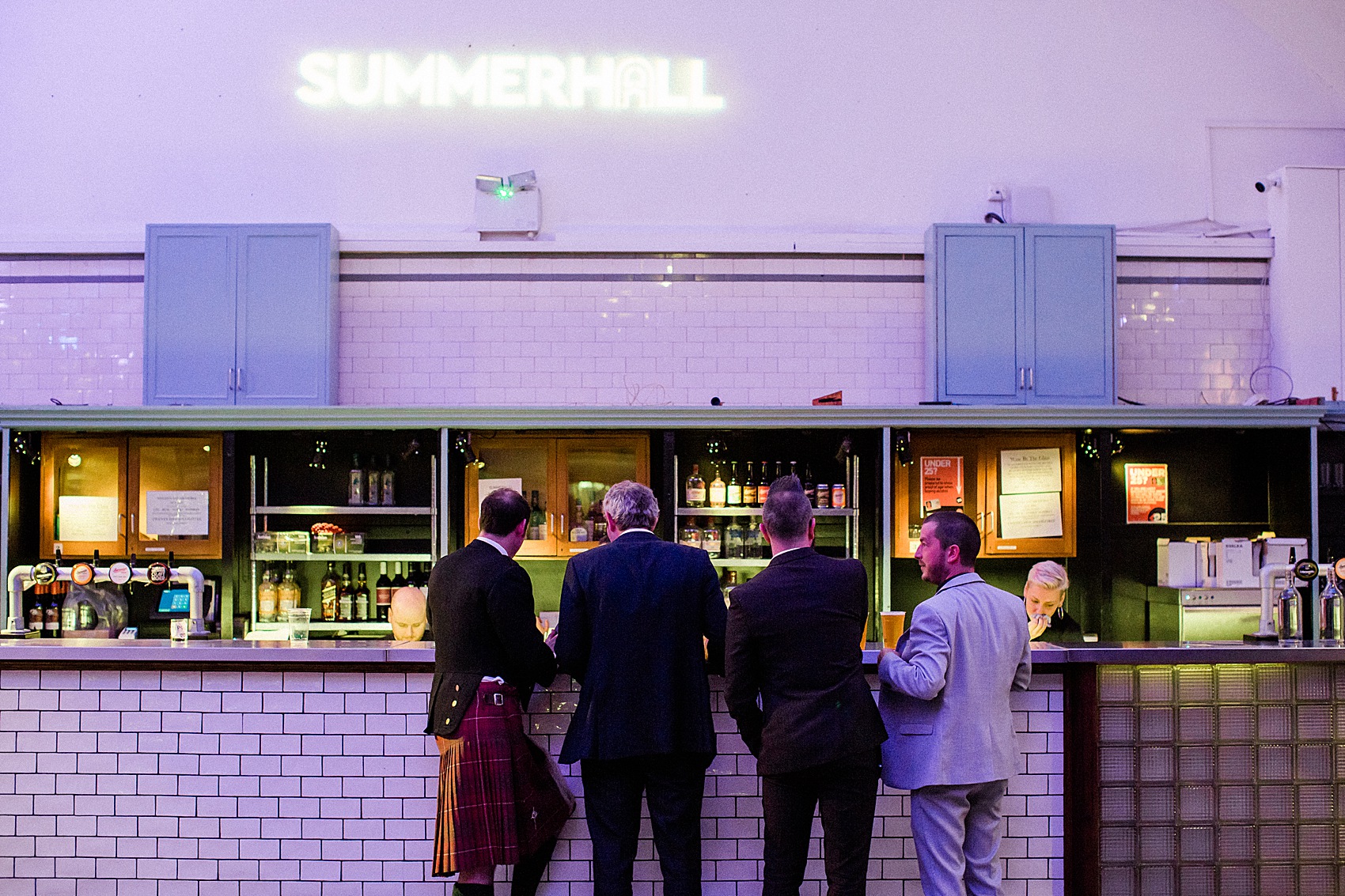 The couple didn't have a favourite part of the day, they loved all of it! In the evening, The Robert Fish Band entertained the couple and their guests with a ceilidh, and hired 'Too Many DJ's', for the disco.
"It was the best day! We felt so lucky, relaxed and loved throughout it all. The dancing was great fun, everyone properly give it a laldy!"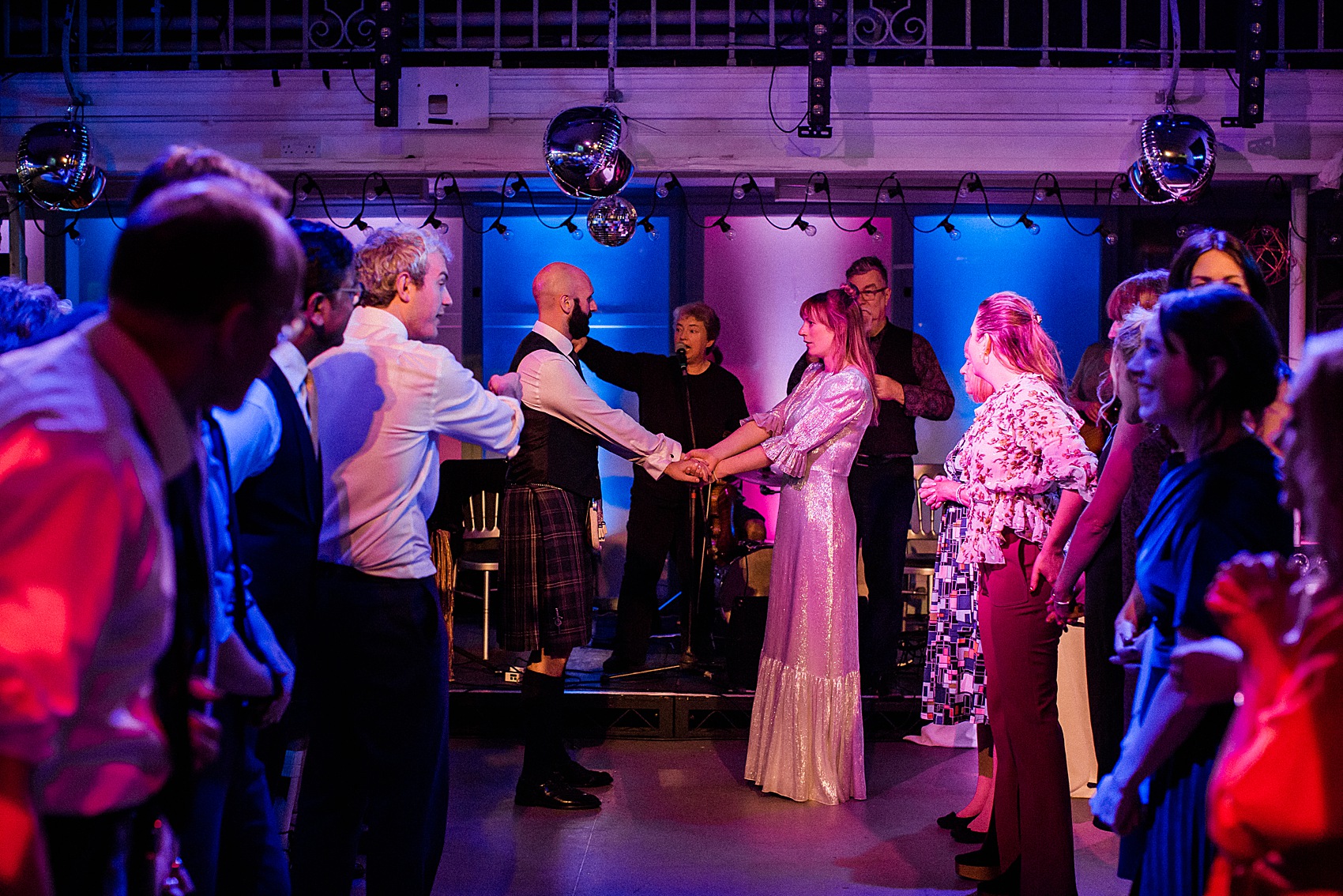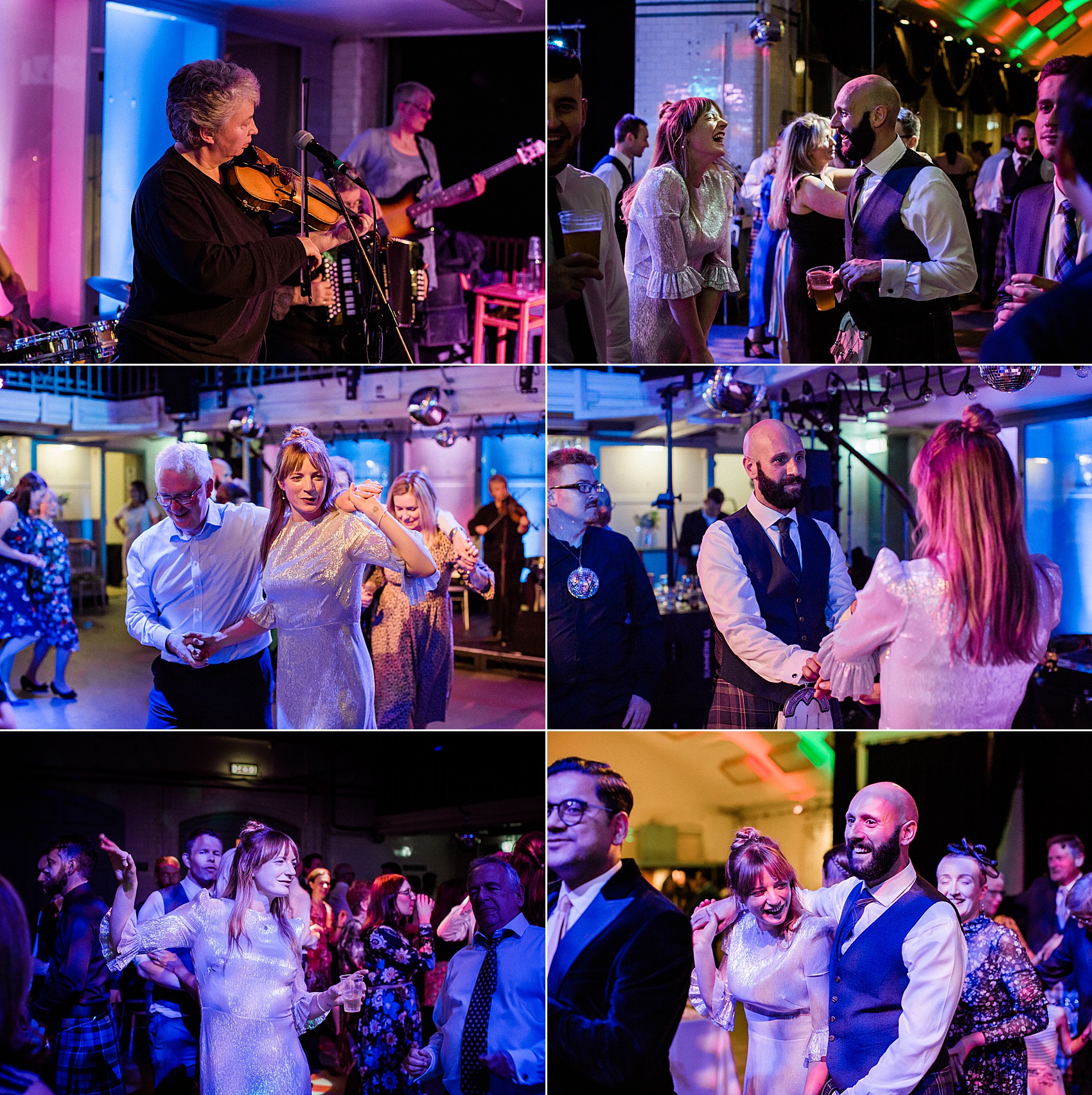 Words of Wedded Wisdom
"During the organisation I really enjoyed picking a wedding apart and putting it back together again with the traditions we liked, for example exchanging rings to represent our vows and promises to each other; new traditions which are becoming more popular, for example the Bride giving a speech; and leaving out the moments we weren't comfortable with, for example the first dance."
The couple's original budget was £20,000, which they exceeded by £3000.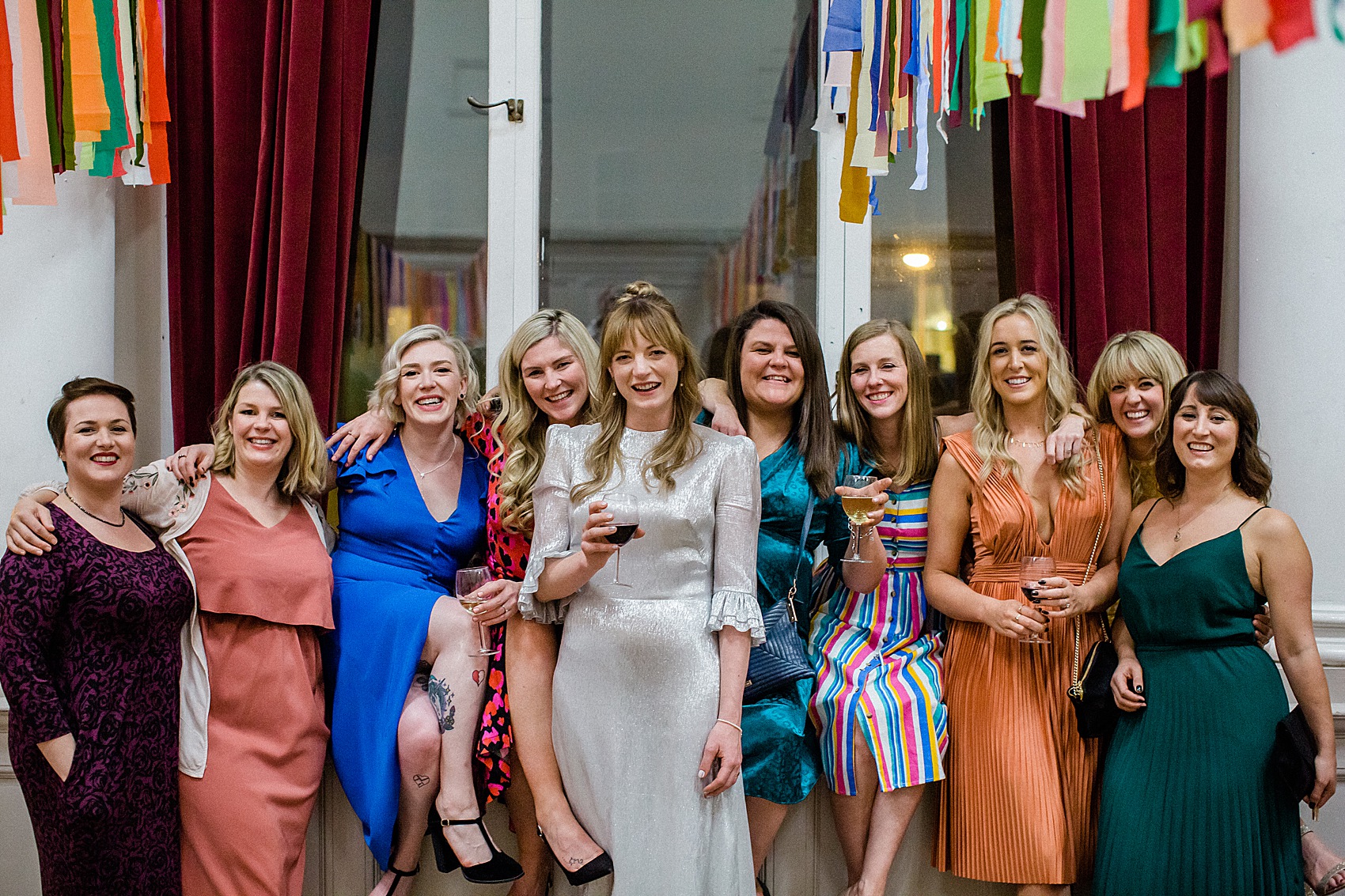 Absolutely gorgeous – you can see other bride's wearing The Vampire's Wife here. Also take a moment to check out all our beautiful colourful and contemporary weddings here on Love My Dress.
Much love,
Annabel