Something that I feel makes Love My Dress so special is that we are all about sharing a variety of weddings.
From country house affairs to intimate celebrations, non-traditional ceremonies to elopements, there is something for every single bride out there. Today we're giving you a whole load of 60s inspiration. Think a 60s shift dress, unapologetically exuberant sunflowers and an unusual museum venue.
Amelia Jane Weddings

+ Follow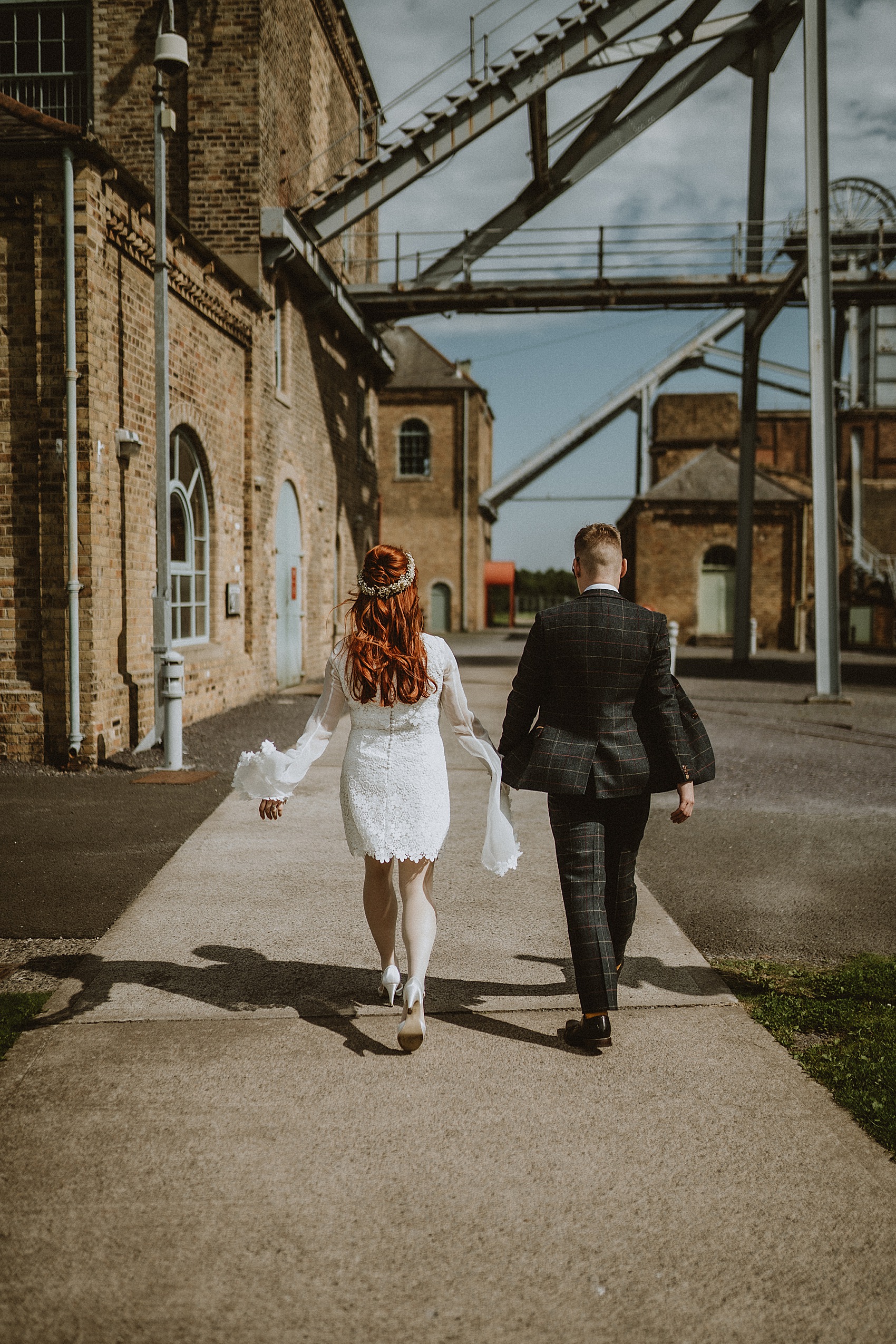 Come with me to Woodhorn Museum in Ashington, Northumberland for the wedding of teacher Annelise and bank manager Shaun. They wed on 24 August 2019 in a day inspired by the swinging 60s and the bride's love of sunflowers. Their families' backgrounds in mining meant that their venue, a former colliery complete with intact mine shaft, was meaningful and unusual, a wonderful blank canvas for the sunflower-scattered celebration.
Annelise had a clear picture in mind for her wedding dress and worked with Lynne Humphrey at Special Occasions in Sunderland to make her vision a reality.
"I adore 60s fashion. I have many 60s vintage dresses and have a beehive hairstyle for night out and occasions. Furthermore, we like 60s music – much of our daytime playlist. When thinking about the dress is was so important that it was short, fun and inspired by this era."
I made a very quick decision that I was going to design my own dress and have it made, bringing together all of my favourite aspects of fashion."
"I particular like the late 60s and the cross over into 70s fashion. I looked into a variety of iconic dresses such as Priscilla Presley and Sharon Tate and I loved the high neck and statement legs. However, I also loved the long arms of Stevie Nicks' boho dresses and decided I wanted to be a 'white winged dove.'"
Annelise wore a pair of high heel, T-strap, white satin shoes from Lace & Favour and a scent of Gucci Bamboo.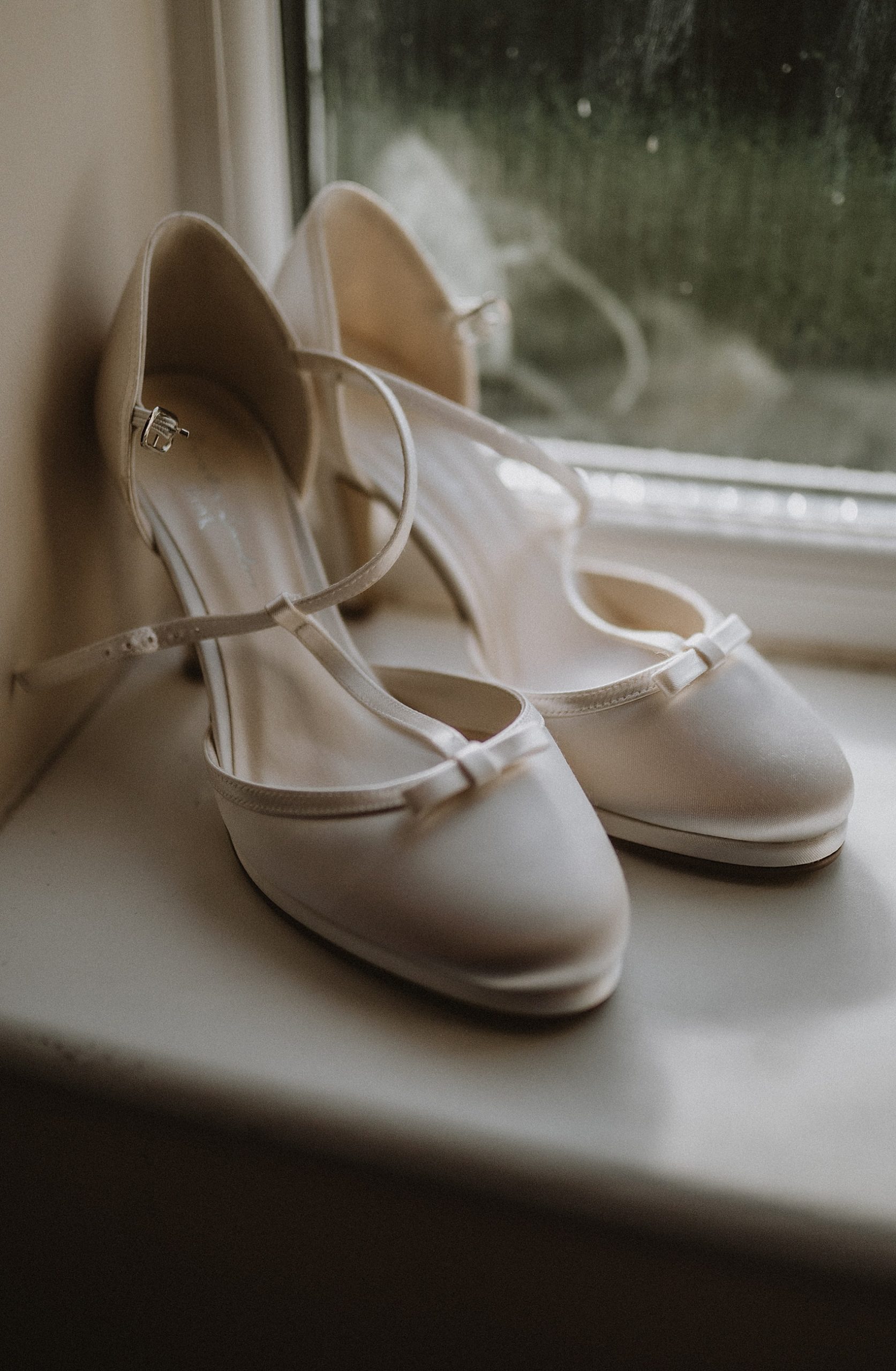 "I wanted to dance to that song at the end of the night and make it clear that this was the inspiration and point of the arms and cape. I adore capes and liked the idea of a non-traditional veil. Amelia caught this moment at the end of the night, when I danced solo to this song! It was great and ridiculous."
"Lynne was incredible and really worked with my vision and ideas. Every aspect of the dress was carefully chosen and altered. I began by telling her and drawing sketches. She developed them and we chose materials together. We chose a daisy-patterned lace to fit in with the 60s style. Lynne immediately understood what I wanted. There were several fittings and alterations made. She was truly excellent."
For a bright, mix-matched feel, her bridesmaids wore dresses of their own choice.
"They were each given a specific shade of yellow or green and told they could wear whatever made them happy. This was so important to me. Many of them had dresses made by family members or dress makers."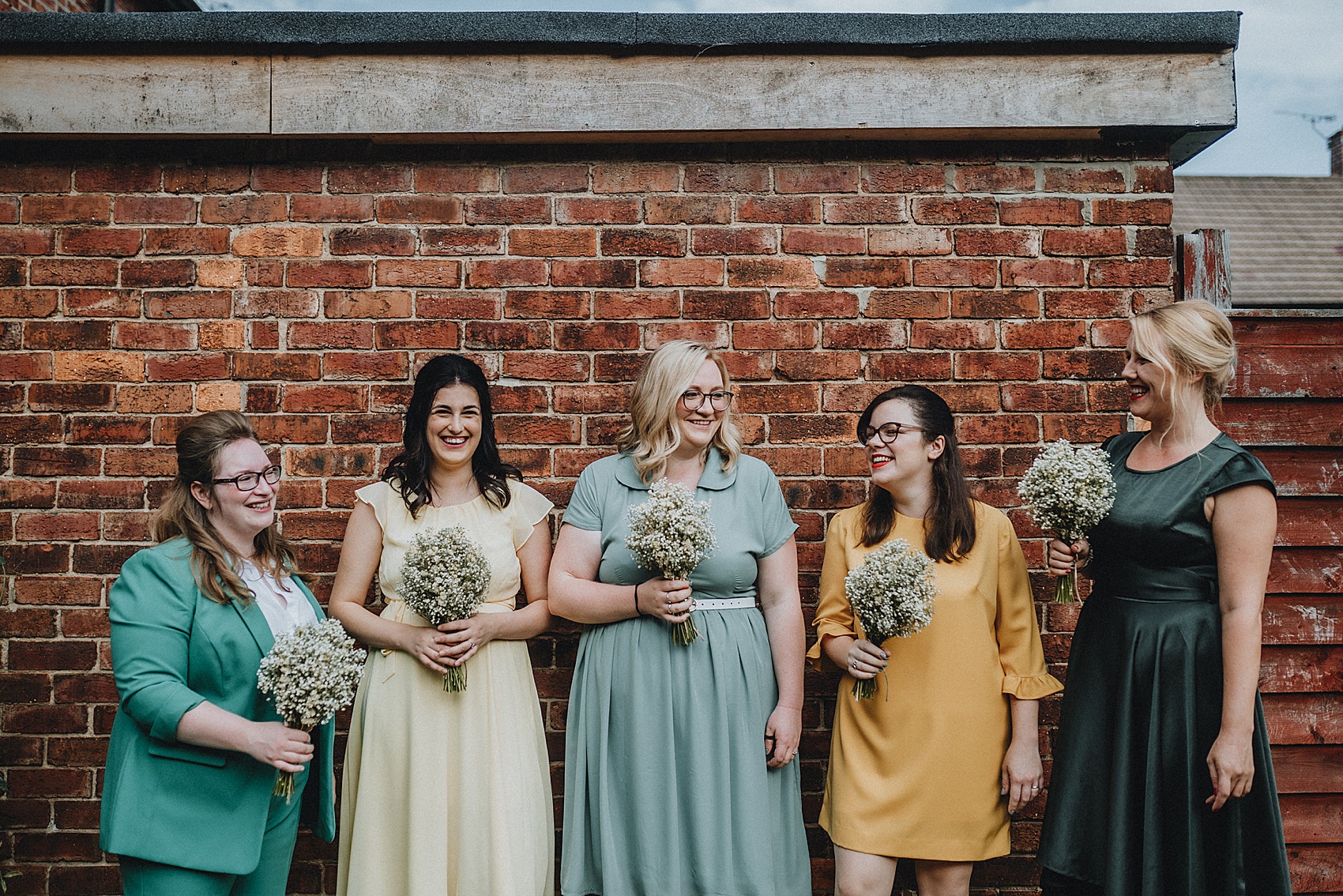 Shaun's navy blue tweed suit from Marc Darcy was brought to life with his butter yellow pocket square and tie as well as the dainty buttonhole, a smaller version of the bride's gypsophila posy.
"Most of the flowers were home-grown or picked by ourselves. However, for the key features, it was Bride and Bloom Flowers in Northumberland. We chose sunflowers for the wedding; my favourite colour is yellow and we both really like sunflowers."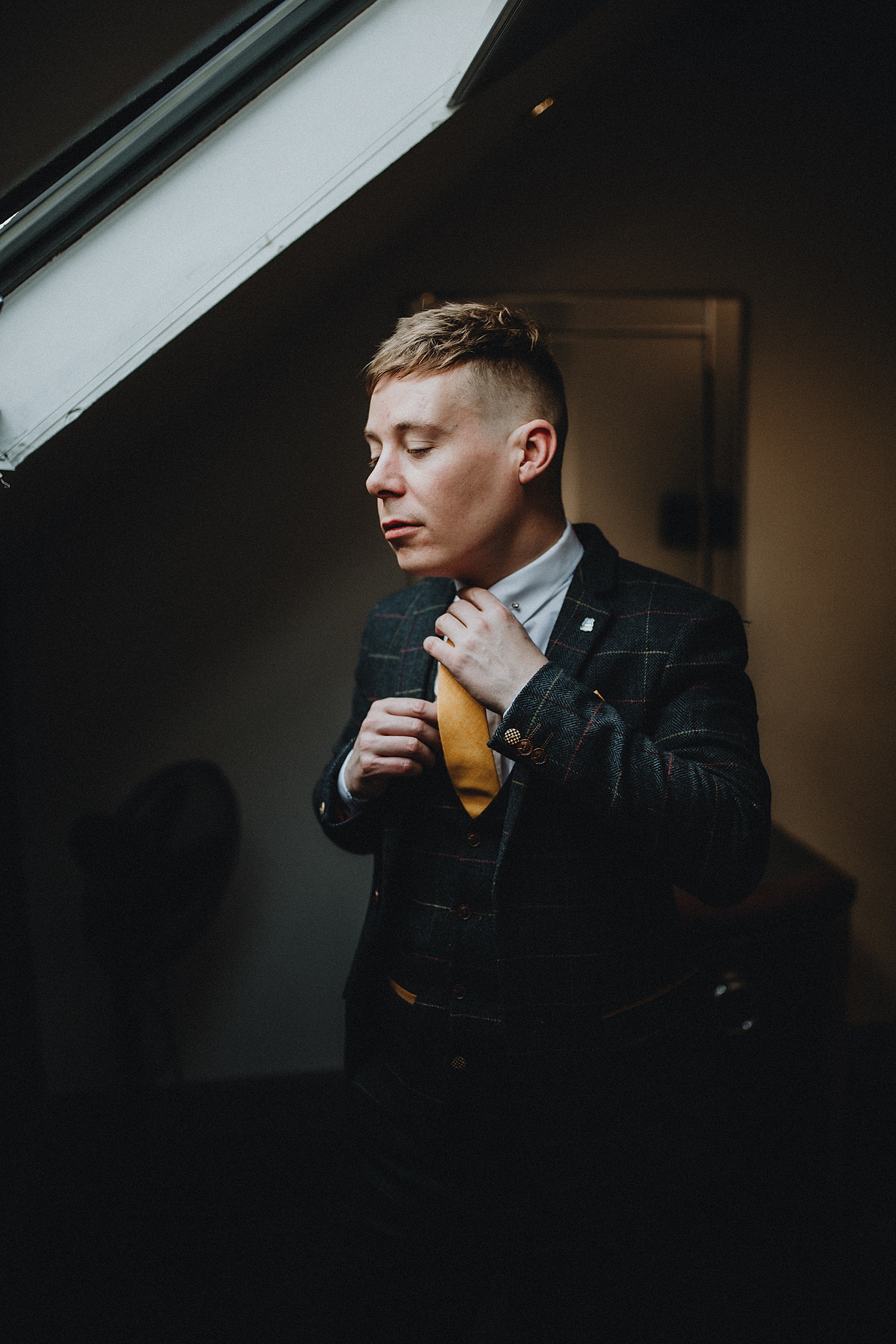 "We were blessed as my sister-in-law grew all the table flowers in her garden. Extra flowers were also hand-picked from the beach along the north east coast the night before the wedding.  For the pedestals we paid a florist, one of the bridesmaid's aunts, to make them. She did a fantastic job."
Victoria at Victoria's Style Mobile Hairdresser styled Annelise's bright auburn locks into a subtle bee-hive with flowing waves, and she added on a delicate dried flower crown from English Flower Farmer on Etsy.
Shaun waited at the top of the aisle between the pedestals whilst Annelise walked down solo, following her bridesmaids.
"It was a great moment. My favourite film is 'True Romance' and I walked to its theme tune, composed by Hans Zimmer."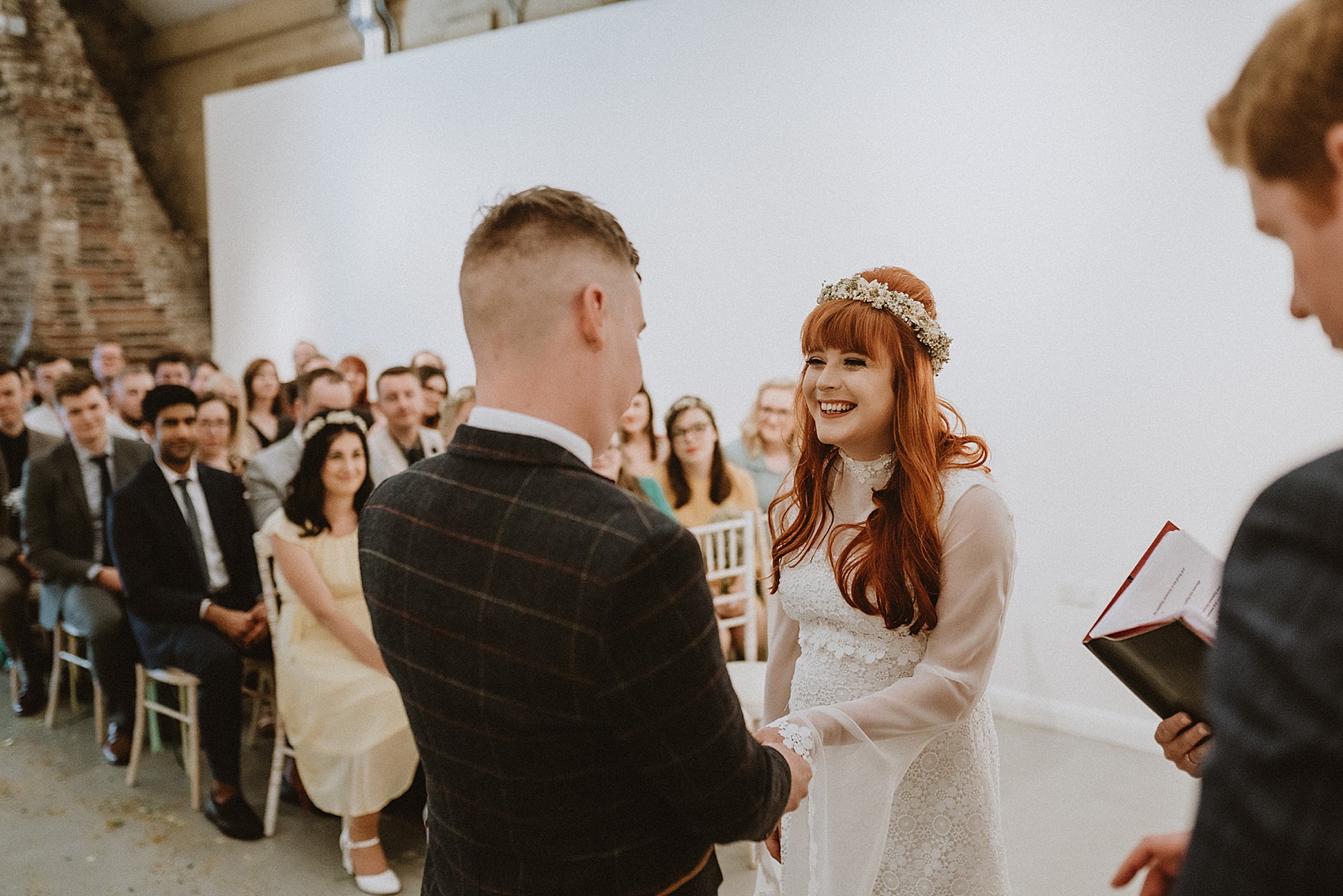 "The venue is a mining museum with the mine shaft intact, which made a really impressive back drop. We both come from mining backgrounds. My father was a miner until 2012 at Maltby Pit and both our grandparents and uncles all have worked in mines."
"The venue was therefore meaningful and beautiful, felt industrial yet peaceful. We hired Ellington Colliery Band to play in full uniform upon arrival, playing both traditional and modern songs. Amelia made amazing use of the space and we explored the woods alongside the venue and the train track. It was superb."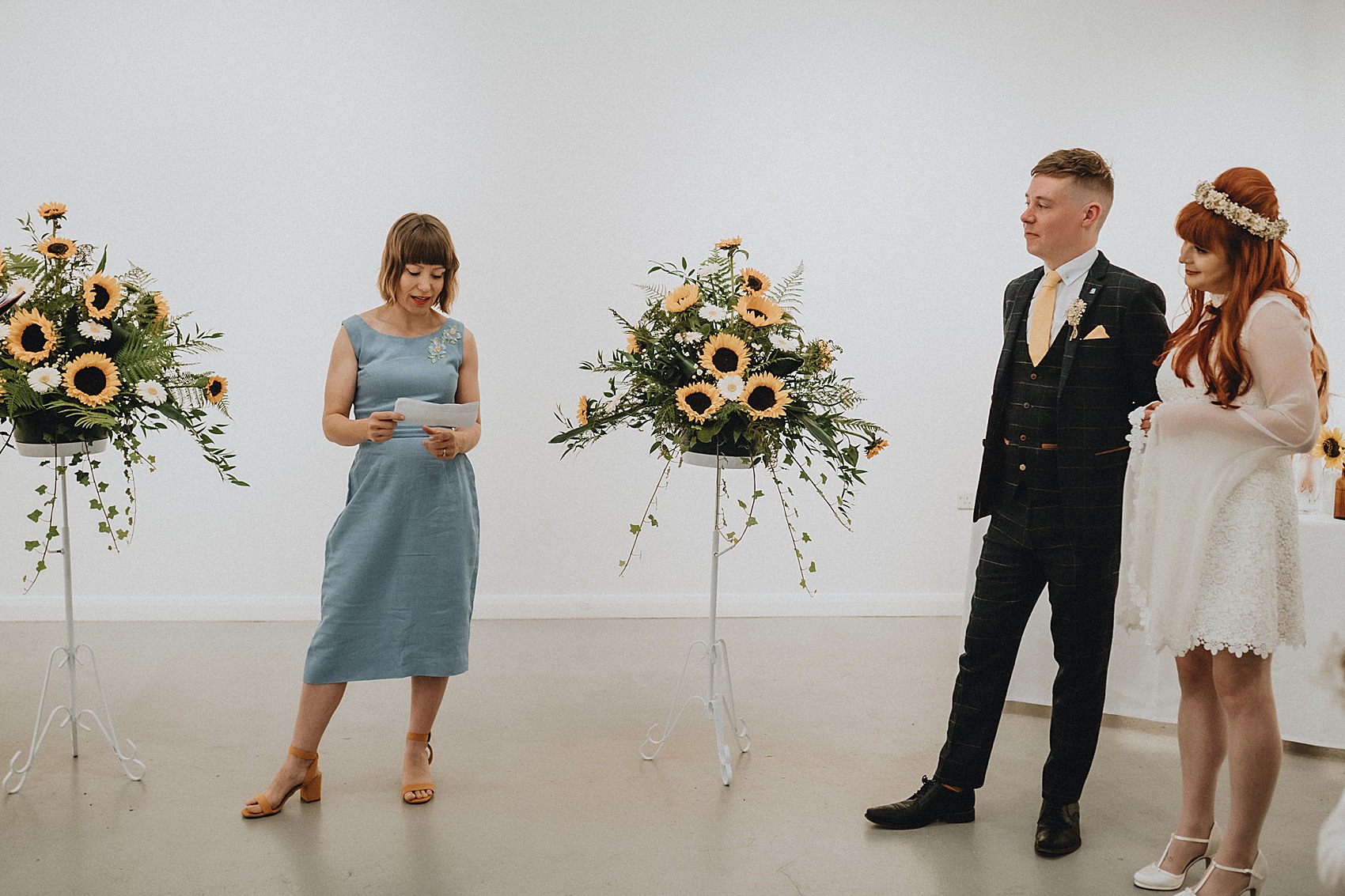 The couple exchanged rings from a small jeweller in Newcastle, before emerging into the sunny day. The venue has so many wonderful locations for photography, and I love those taken of the newly-weds and their friends against the bricks. After time for photos and chatting, the party moved back inside for the wedding breakfast, held around brightly-decorated tables with flowing ribbons and more sunflowers.
"Our readings consisted of an opening message from one of Shaun's sister's, a tailored ending to the closing monologue by Patricia Arquette from the film 'True Romance' read by our friend Luke and written by myself and finally, a poem chosen by Shaun's other sister Clare."
"Apart from the sensitive and personal first reading, the other two were funny. My favourite film is well known amongst the guests, having had birthday parties where I have hired out a cinema to screen the film, so we knew people would recognise the reading."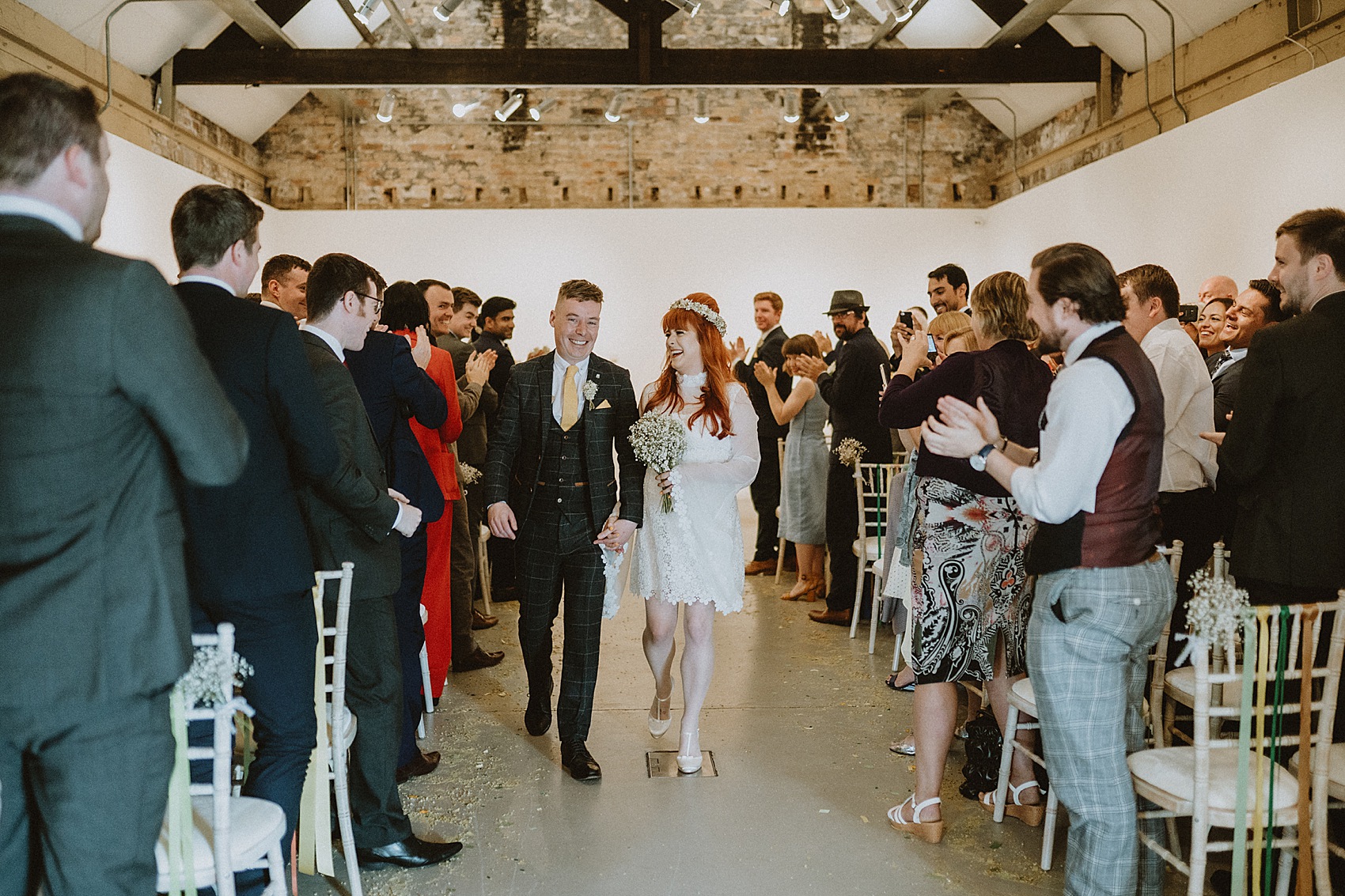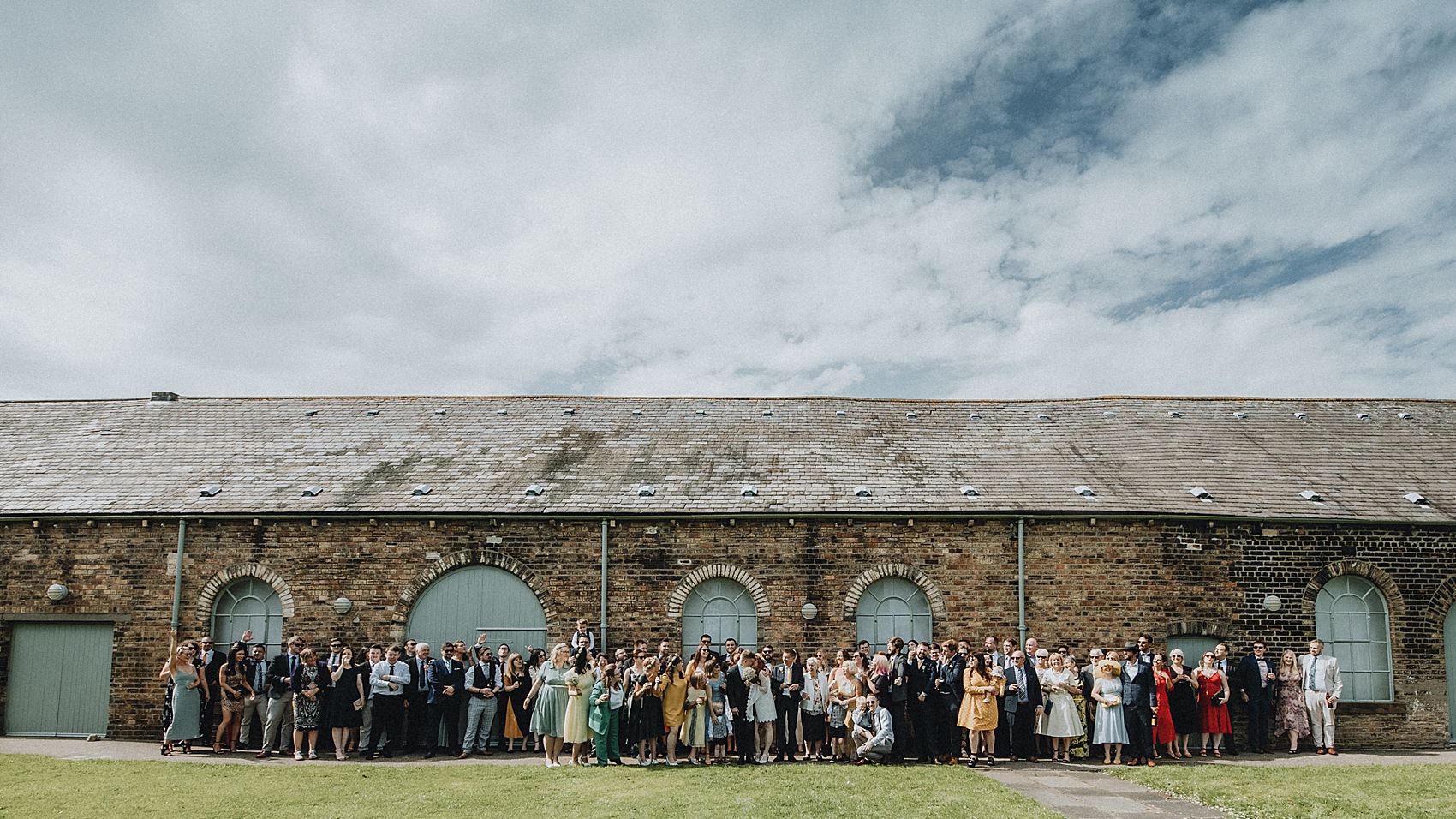 The couple are so full of praise for their photographer Amelia Jane Weddings and she really has captured the essence of the day. From the bright pops of yellow to the heritage of the venue, her work is light and airy whilst being candid. And, a self-professed lover of all things retro, who better to capture this 60s-inspired day?
"Amelia was incredible! She has a brilliant disposition and makes you feel instantly at ease. So many people on the day commented on how she got the careful balance between friendly yet could completely make herself inconspicuous. She spent time to understand our characters and the vibe we wanted."
"We had more than one meeting prior to the wedding day. She toured the venue before in order to get ideas."
"It is clear that Amelia loves her job; she is excited for you and loves to learn about the character of the couple she is photographing. In her photos she managed to capture everyone and everything."
"She got our sense of humour and this was seen in many of the photos. She was always trying to capture the moments that made us laugh. Her realistic documentary style meant that when we viewed the photos we got a real and beautiful story of our wedding day – not too stylised that it would feel unrecognisable."
"She worked hard to capture real light, real moments, expressions and images that make the photos capture a style that I genuinely feel will never become outdated."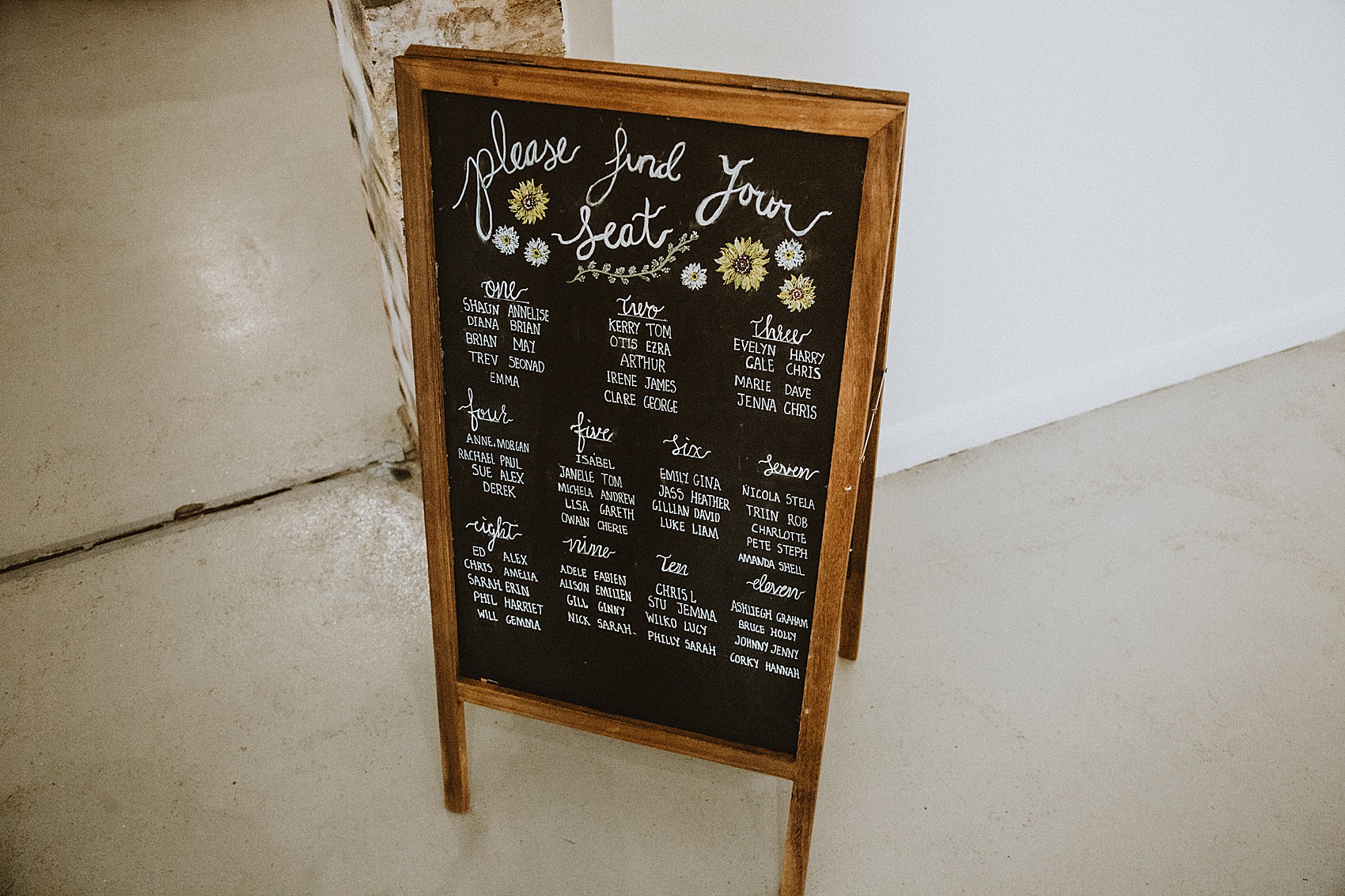 "The wedding favours were small bottles of alcohol and on each one was a handwritten, personal, jokey message relating to a memory, saying or joke. The cake was made by our sister-in-law. It was a lemon drizzle cake with sunflower icing."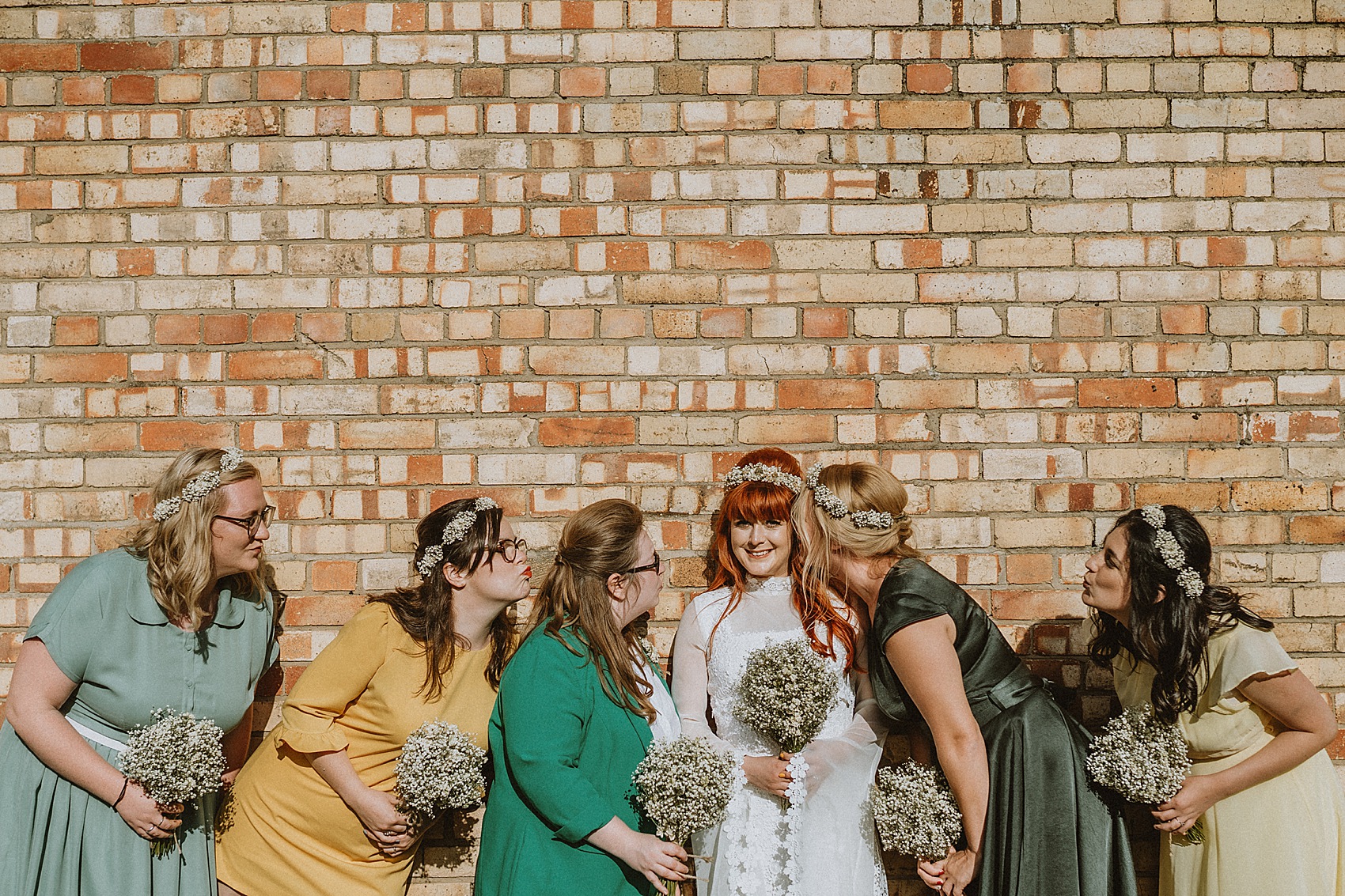 Having met just over six years ago in a bar, Annelise took the first step and then, in 2018, Shaun proposed on a trip to New York.
"We met in a new bar that had opened in Newcastle called Pleased to Meet You. I was out with a friend who introduced us. I was the one to pursue the first date and messaged him to meet up. Shaun recollects this and being quite impressed. We got engaged in New York the year before the wedding."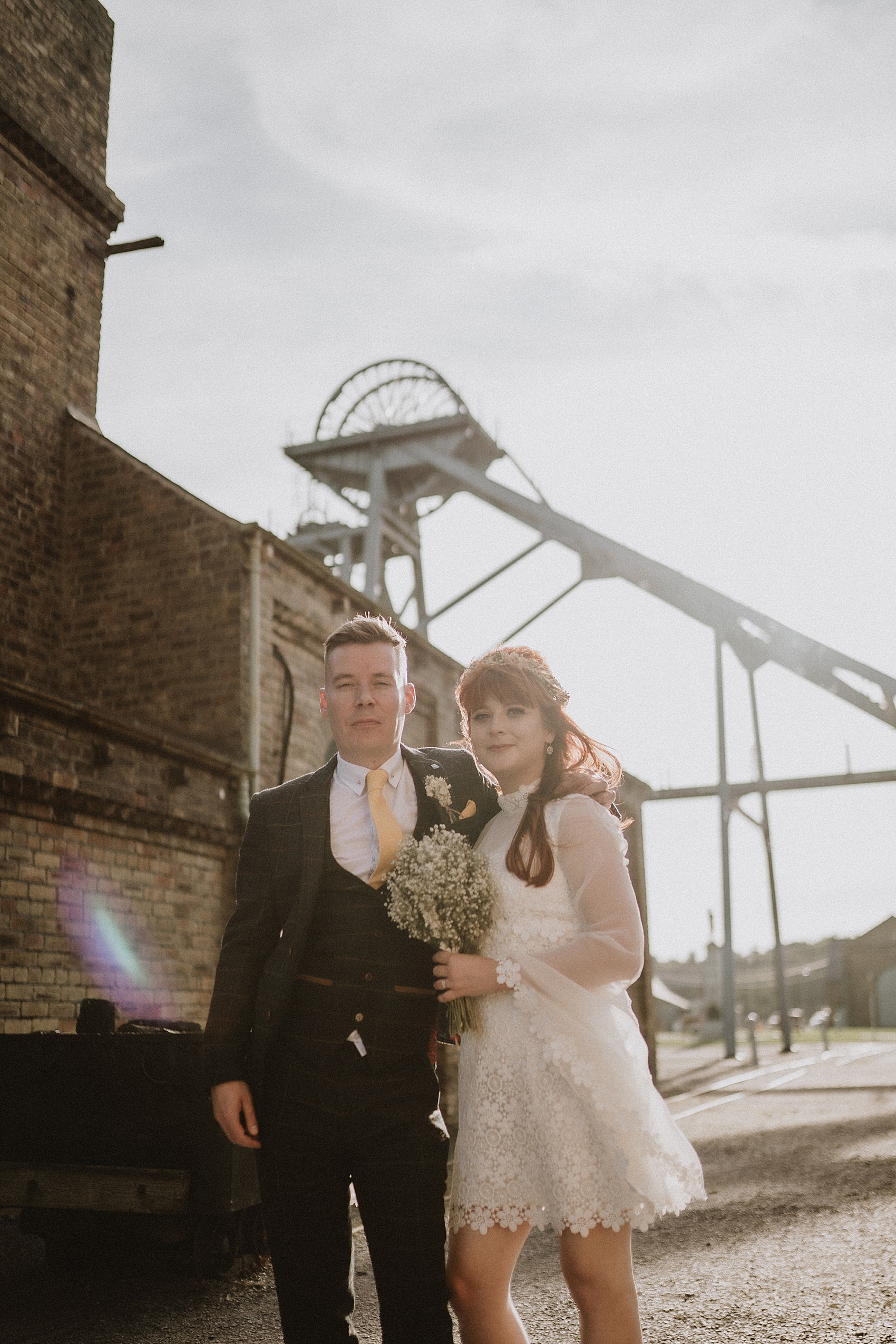 "It was perfect and I was not expecting it. It was the second day of our holiday and we went for a walk by the river underneath the Brooklyn Bridge. It was actually as remote as it can possibly be in New York."
"It was evening and the sun was setting; I went to take a photo of the Manhattan skyscrapers, dark against the orange back drop. When I turned around Shaun was on one knee."
"Shaun very rarely shows much emotion; always calm, together and very serious in photos. It is so difficult to get any decent photos of us as a couple – which is a real testament to Amelia. I remember being so concerned about him and I wanted to say yes as quickly as possible so he wouldn't have the anguish of waiting."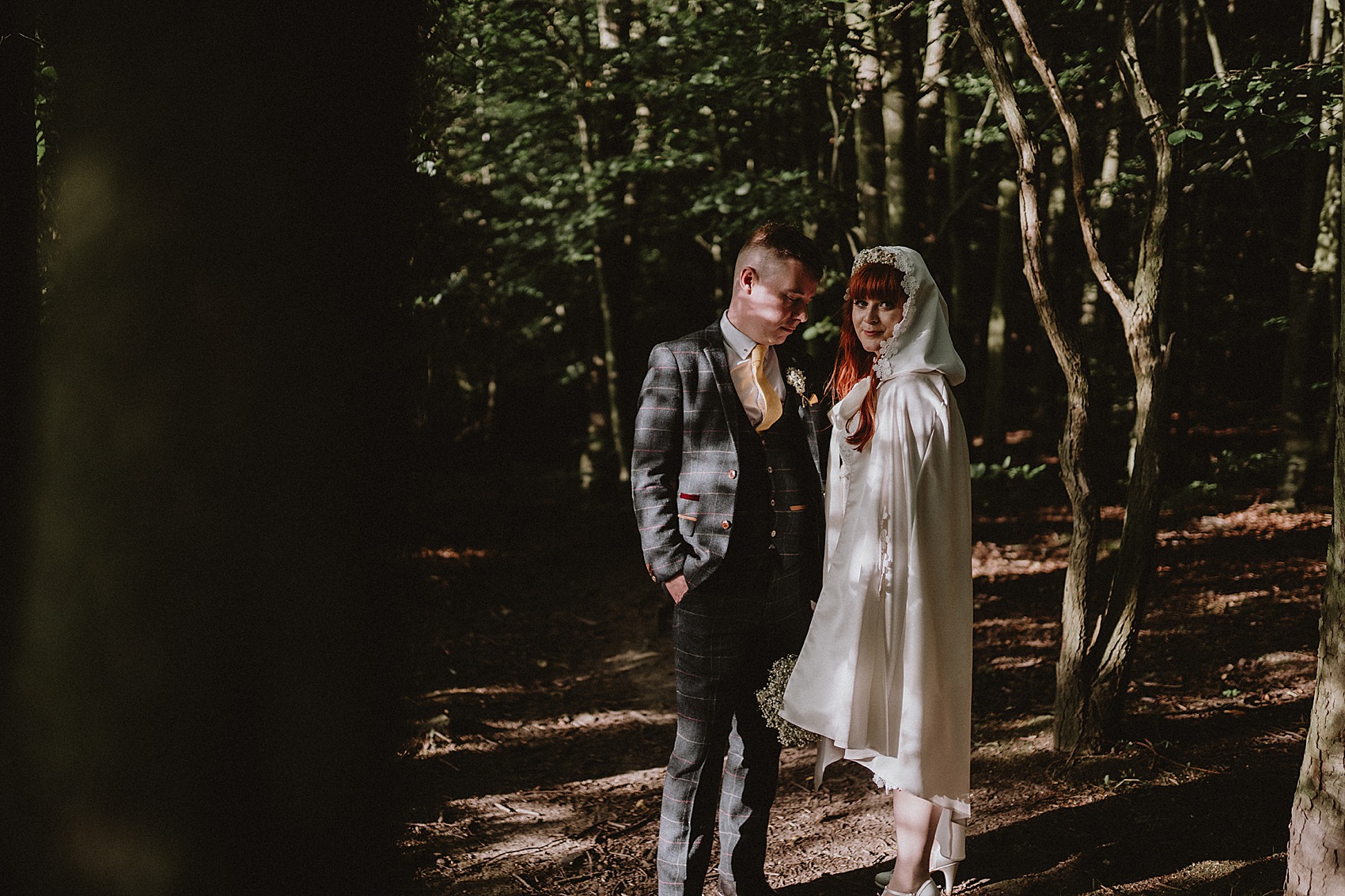 "The photo taken by the nearest person immediately following the proposal shows him smiling like I have never seen before. We went for a meal following and honestly had the best holiday imaginable. We then decided to have a honeymoon in San Francisco to complete an east to west coast story."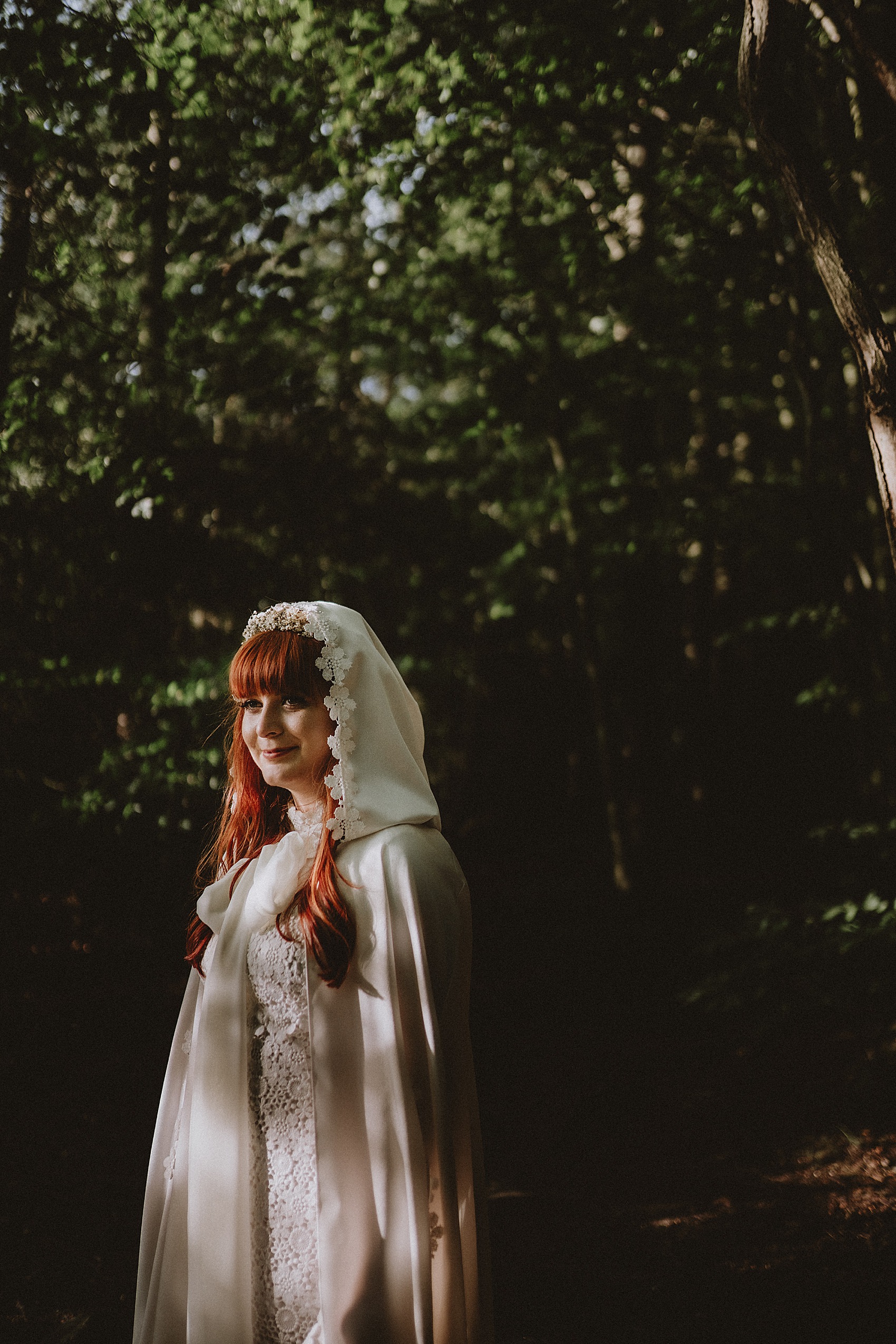 The couple chose to have a blues band, The Bullfrog Blues, play after dinner, and the balmy weather meant the dancing was outside before the late night DJ set from North East DJ.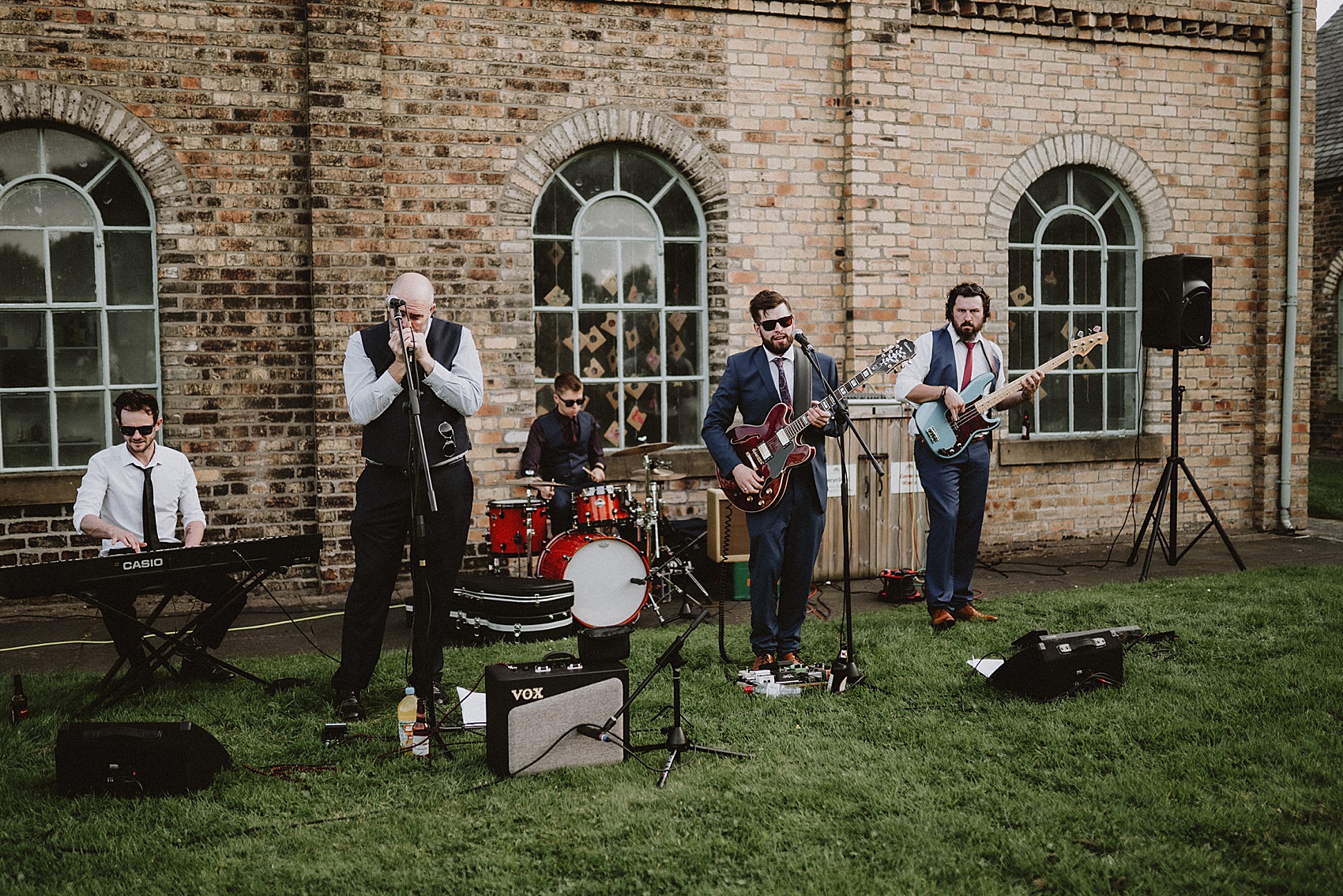 "We had an evening band that made the spontaneous decision to take the music outside on a blissfully warm day. It was so much fun dancing on the grass till late at night. We decided that we were definitely not having a first dance. I think it would have made us a little embarrassed. I wanted the dancing to feel spontaneous and energetic."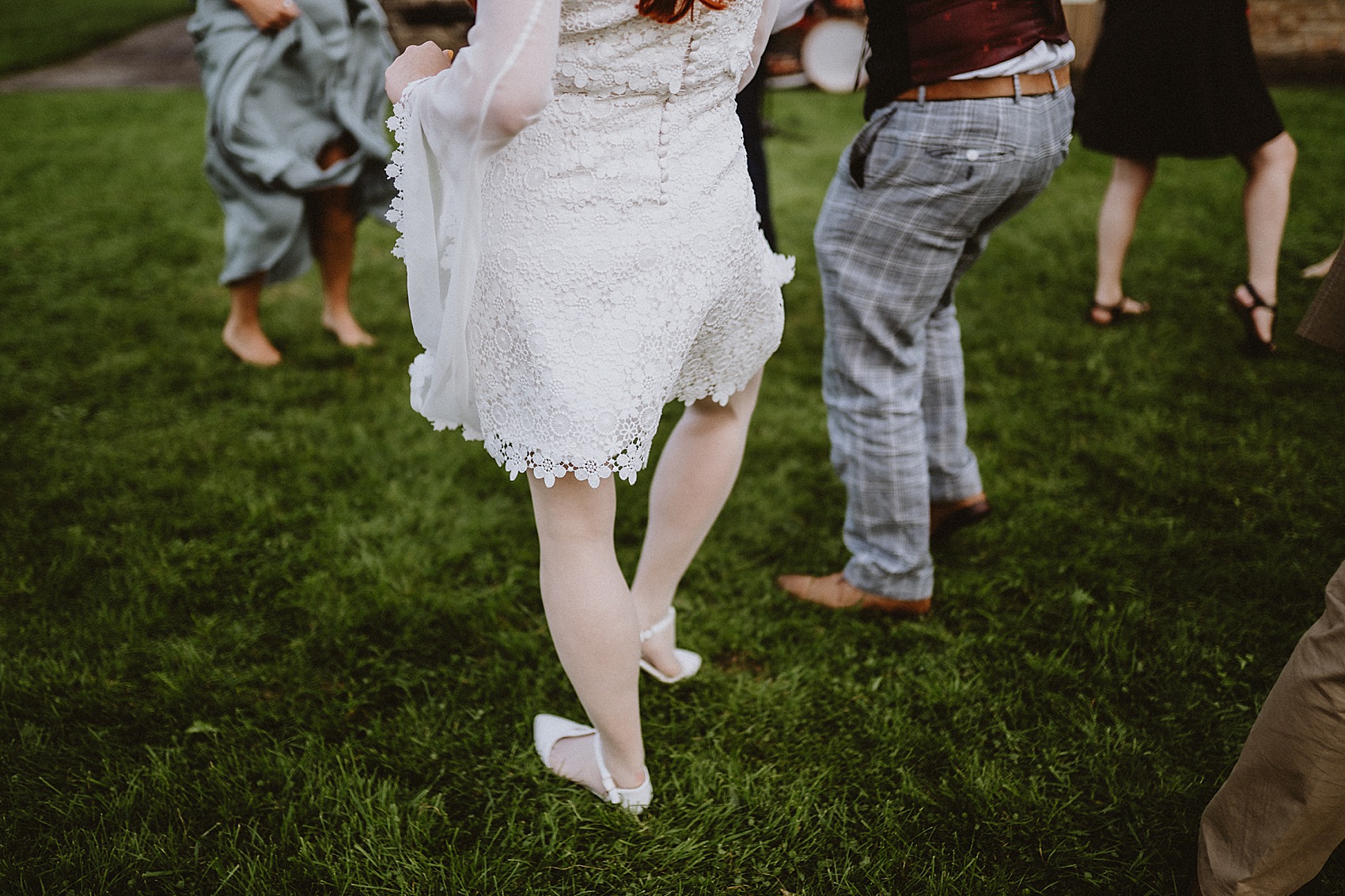 "Our favourite part of the day was when Shaun and I took a moment. We were standing outside at a distance from everyone, looking at all the people who were dancing and talking to one another and particularly witnessing people that would never otherwise be interacting with each other."
"The whole atmosphere outside, with the band playing on the grass, was just incredible."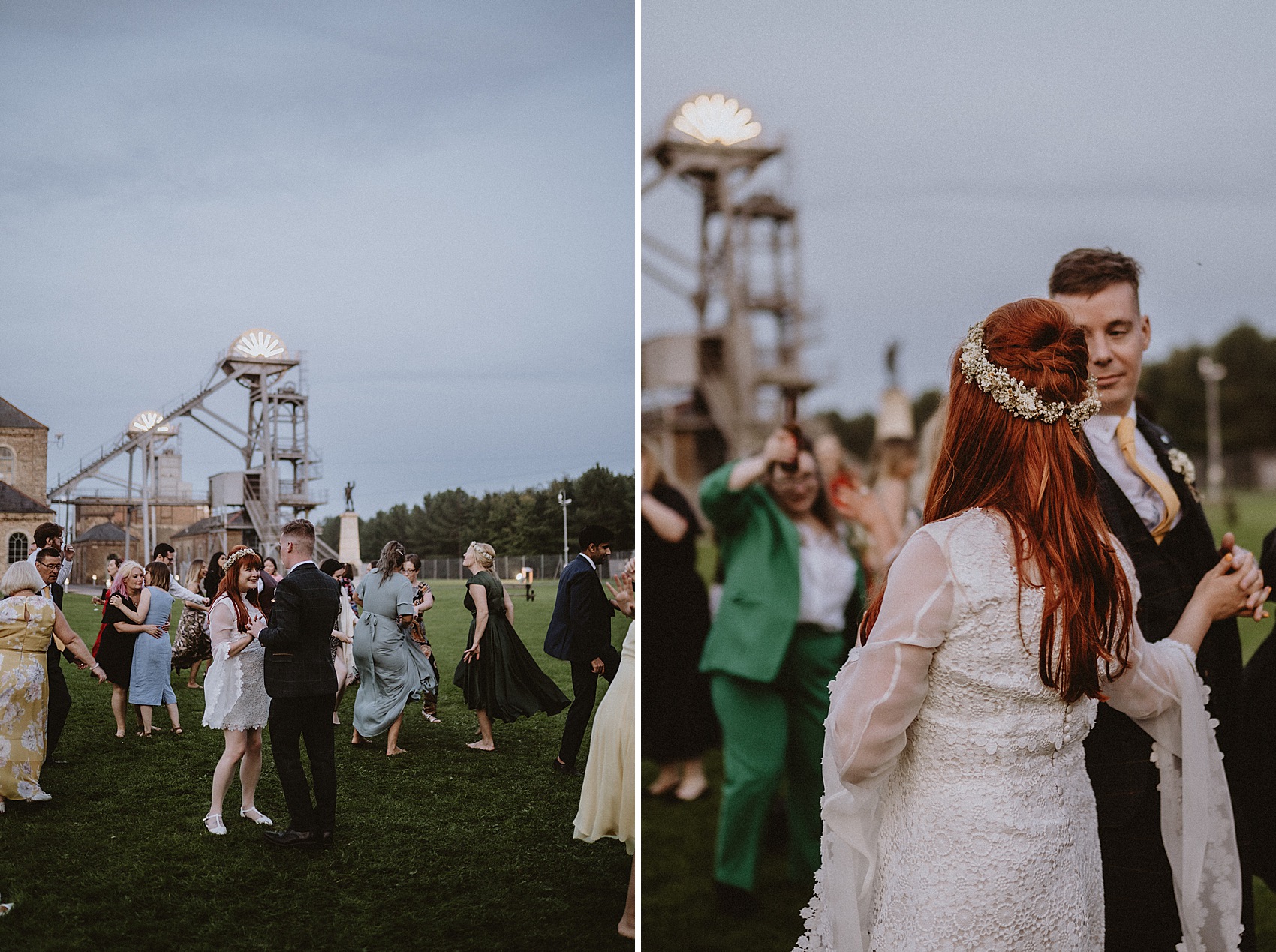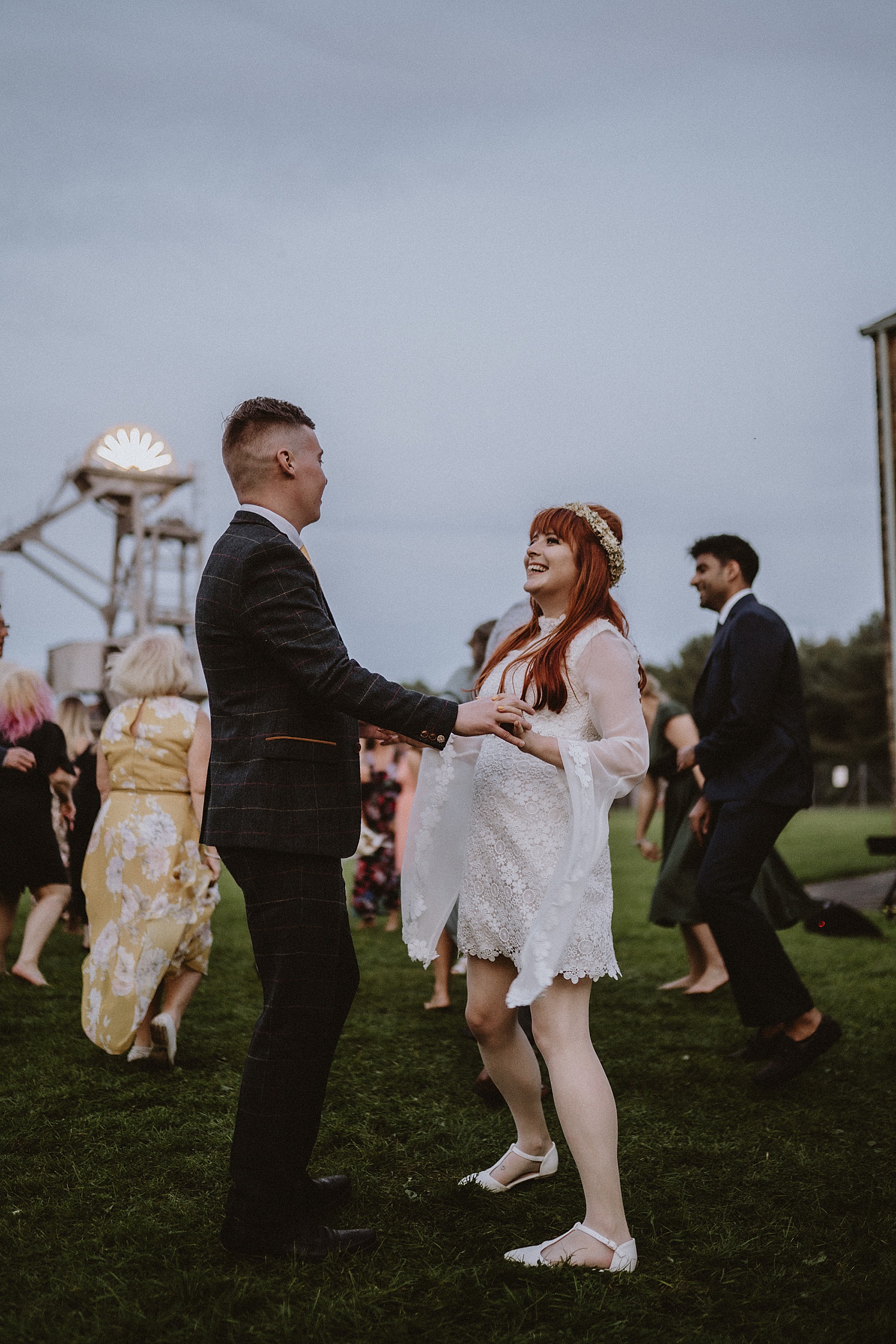 Words of Wedded Wisdom
"I recommend taking a few opportunities to walk around together slightly away from all the activity and guests. It was amazing to have moments where Shaun and I had a quick catch up or gossip about the day."
"It also allowed us to take a moment to look at the day we had created from afar and really appreciate it."
Oh my. I'm in love with your day, Annelise and Shaun, and what a venue. Please accept my congratulations and thanks, and than you to Amelia Jane Weddings too. If you'd like to see more celebrations full of yellow, then why not check out these Love My Dress weddings?
Ele xx