With the weather outside my window taking a decidedly grey turn as I sit to write this piece, today's magical celebration in a beautifully restored and converted barn in October is giving me all of the warm and cosy autumnal feelings I need.
Wherever you are, I hope it does the same for you, too. This is the wonderful wedding of Justine and Nadim, who both work in advertising.
Justine is an account manager, and Nadim works in strategic planning, and they celebrated their marriage on the 27 October 2019 at Kinkell Byre, on the coast just outside of St. Andrews, Scotland.
"From the beginning, we wanted a barn-like, rustic style. We wanted that countryside feel, and the venue was a perfect match for that."
Ash Powell Photography

+ Follow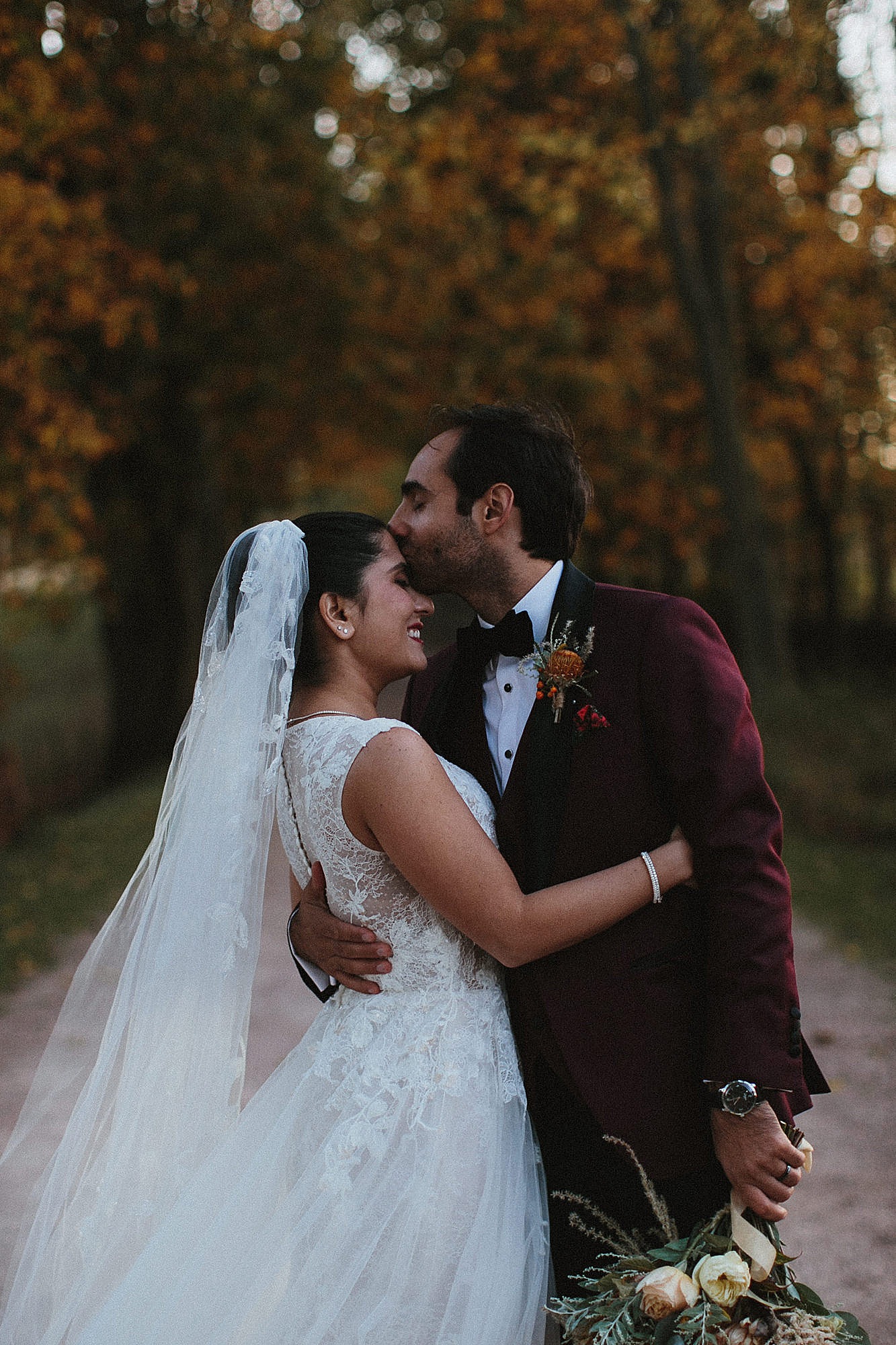 Justine wore her hair up in a classically elegant chignon, adorned with a seed pearl and crystal hair vine (no details provided about this, apologies). Hair and make-up came courtesy of Beauty Works Scotland.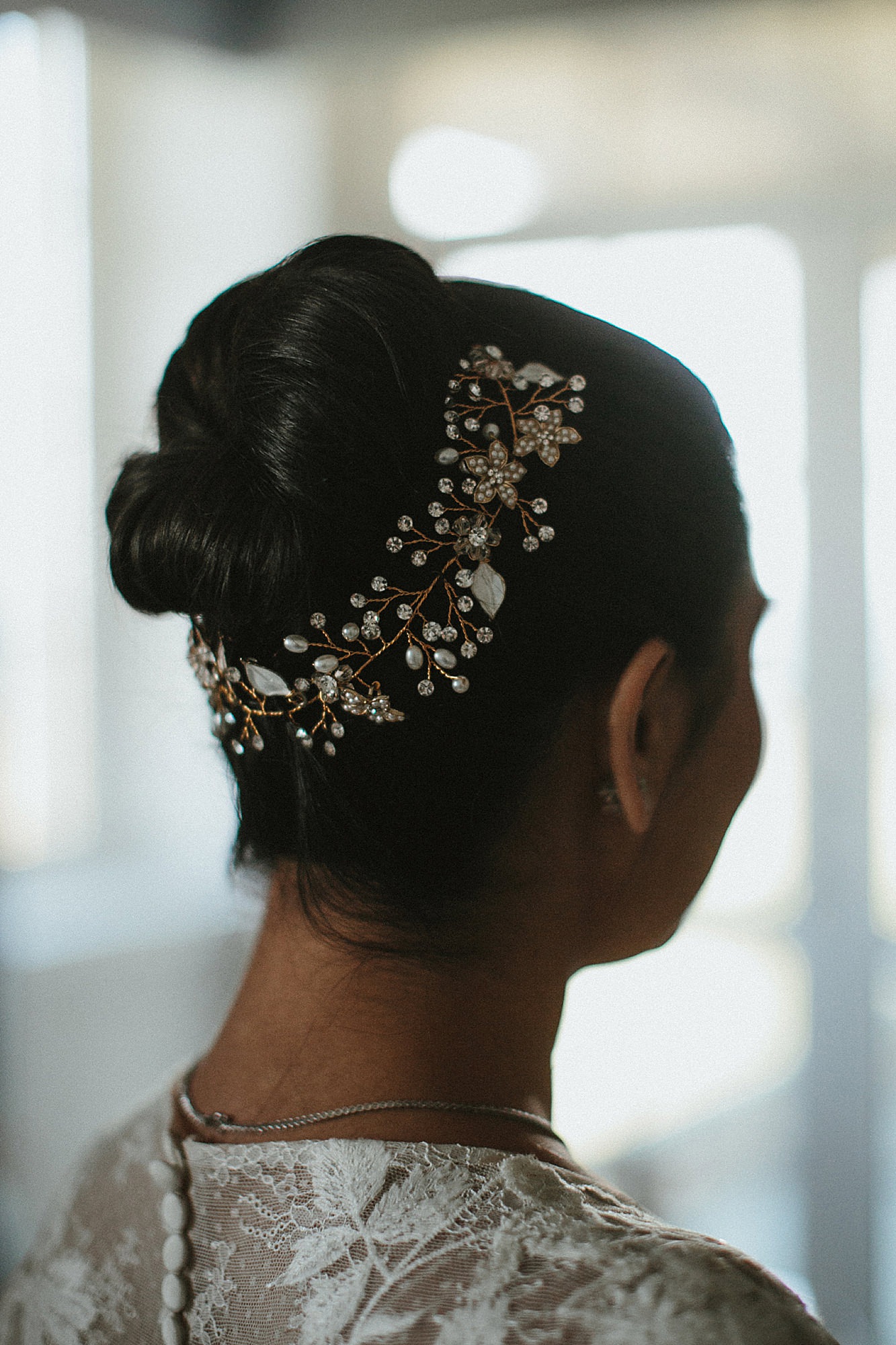 From boutique Esposa Dubai, Justine chose her beautifully romantic gown by Monique Lhuillier, with its striking floral lace embroidery and soft tulle overskirt. I love how you're able to see the lace design beneath the layers of dreamy tulle.
"I would recommend Esposa Dubai to any future brides, they were very helpful. I loved my dress for its simplicity and natural flow on me. It was a romantic dress, and that is what I fell in love with. I also wore an embroidered veil by Elie Saab."
Justine accessorised with a diamond necklace by Lebanese jewellery designer Tufenkjian, and her shoes were by Sophia Webster.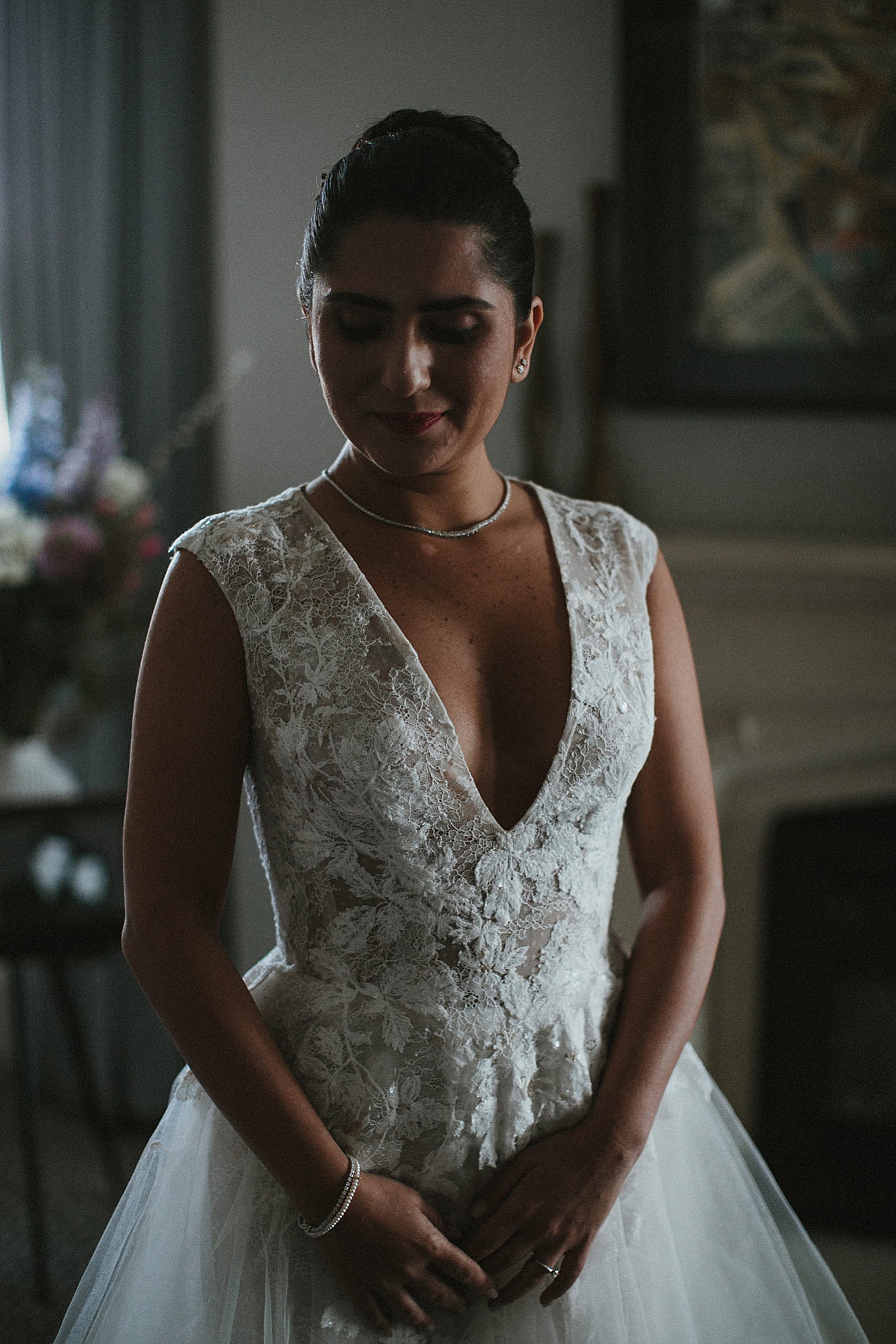 Floral Menagerie worked pure magic with their arrangements, which included a beautiful bouquet for Justine, with apricot toned roses and chrysanthemums, and lots of autumnal grasses and foliage.
"Because it was autumn and Hallowe'en was right around the corner, we opted for flowers that brought a rustic country feel to the wedding. Because it was almost Halloween, pumpkins were key features."
Groom Nadim looked incredibly smart in a burgundy tuxedo with contrasting black lapels and a black velvet bow tie. This splendid attire was made for him by Dubai-based designer – sadly no other details were supplied.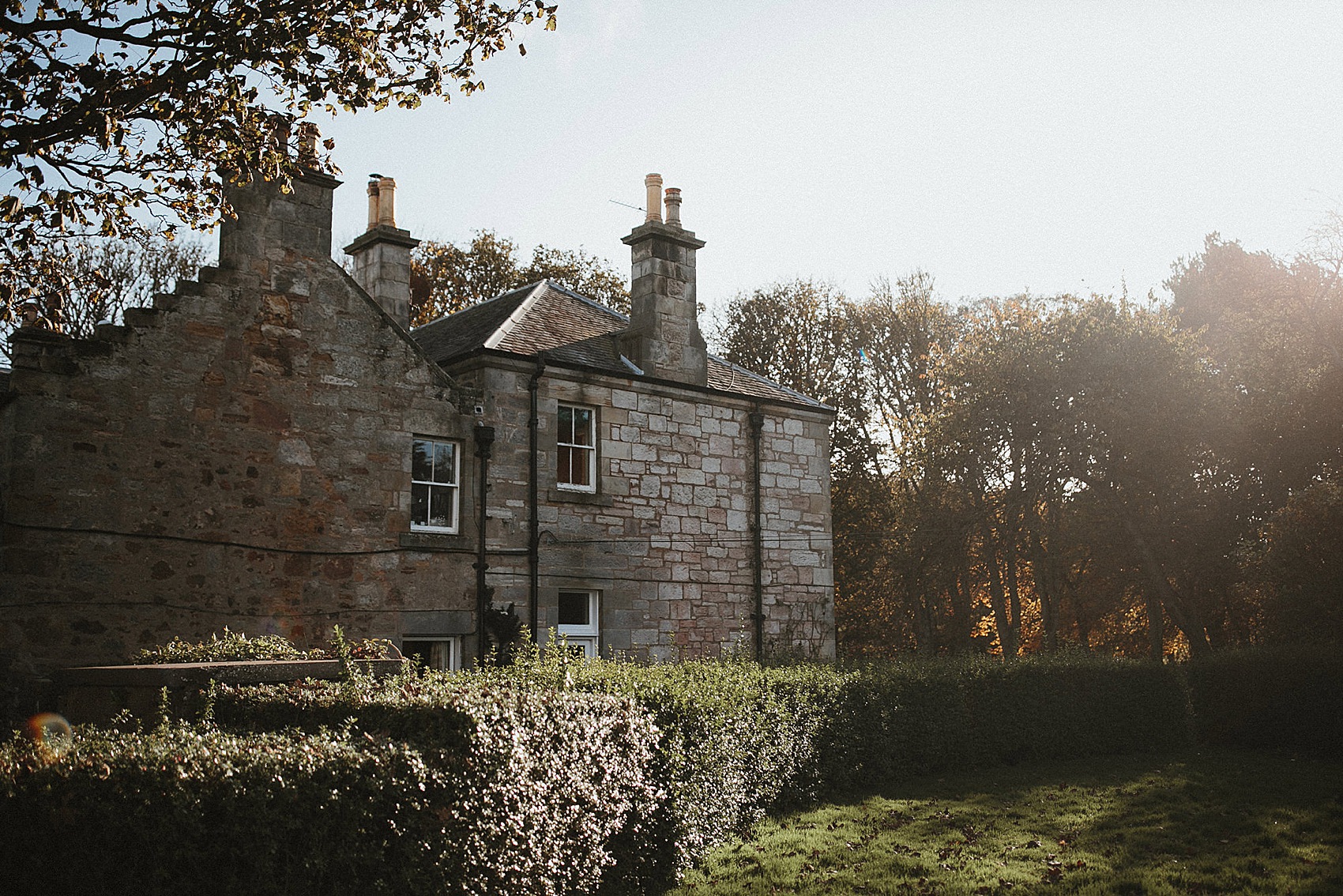 There was a spectacular ceremony backdrop, filled with seasonal beauties – evergreens, branches of turning autumn leaves, berries, grasses and pumpkins.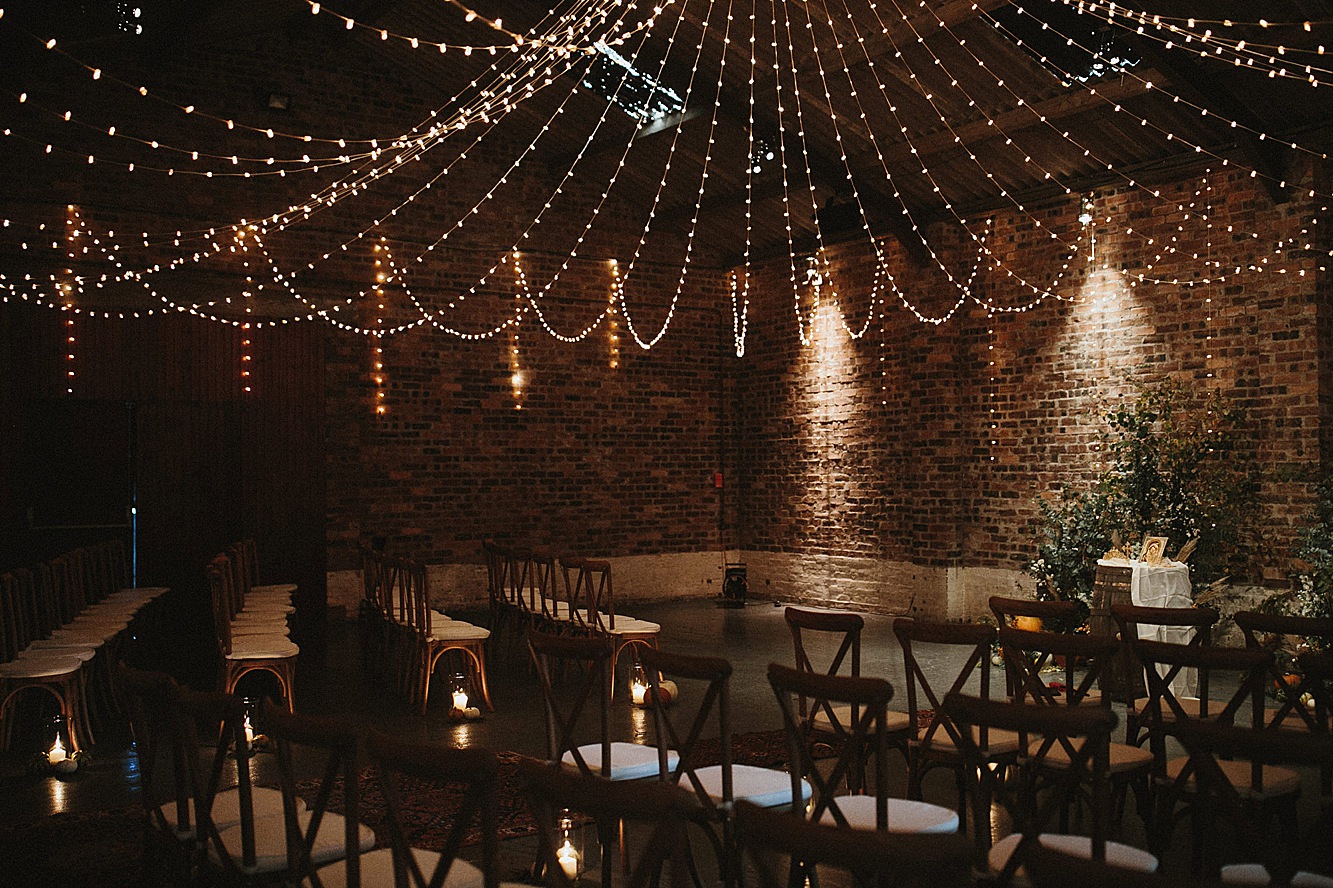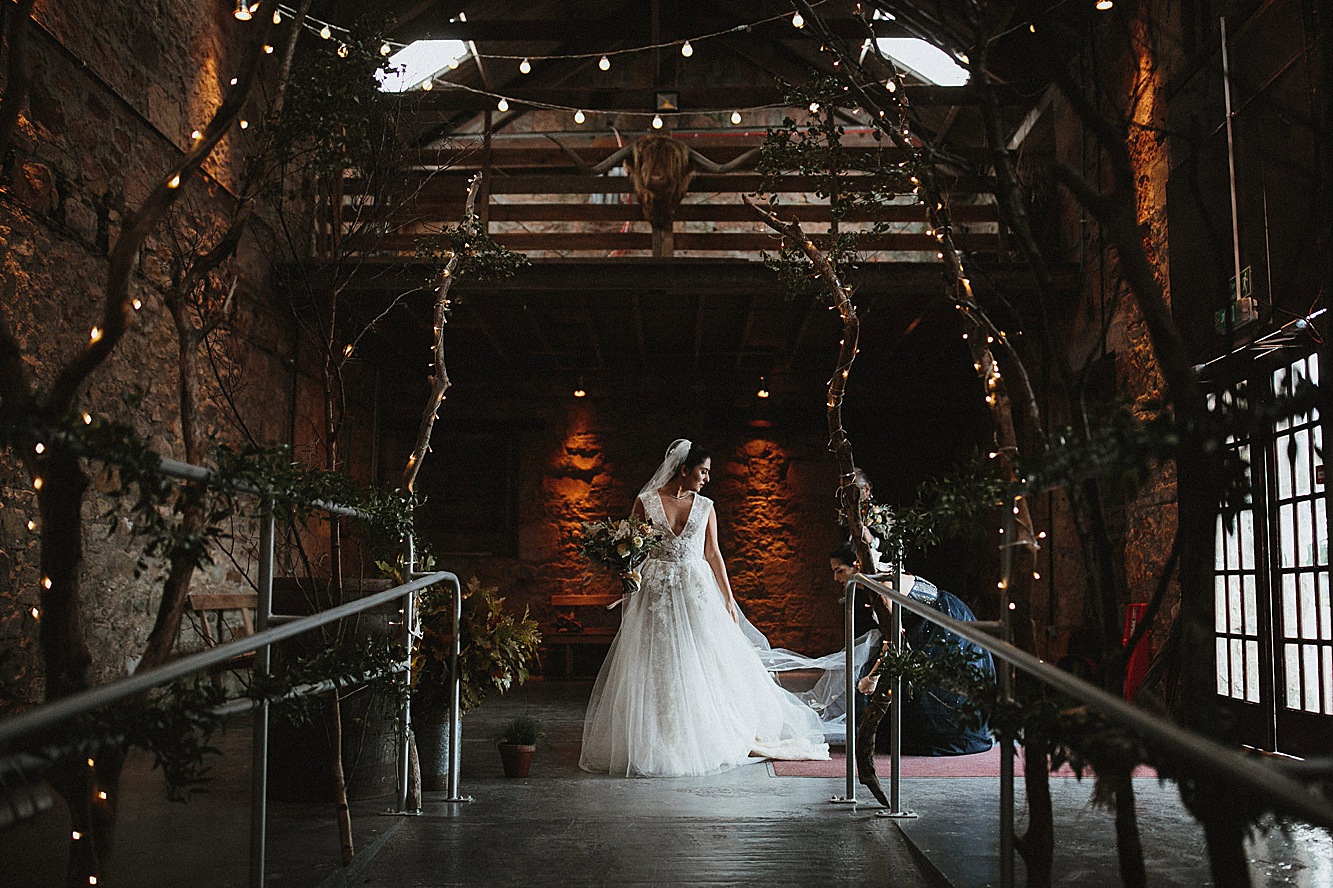 Justine was accompanied down the aisle by her father, to a piano version of Coldplay's Yellow, and the couple's ceremony was conducted by a bishop from the Syriac Orthodox Church.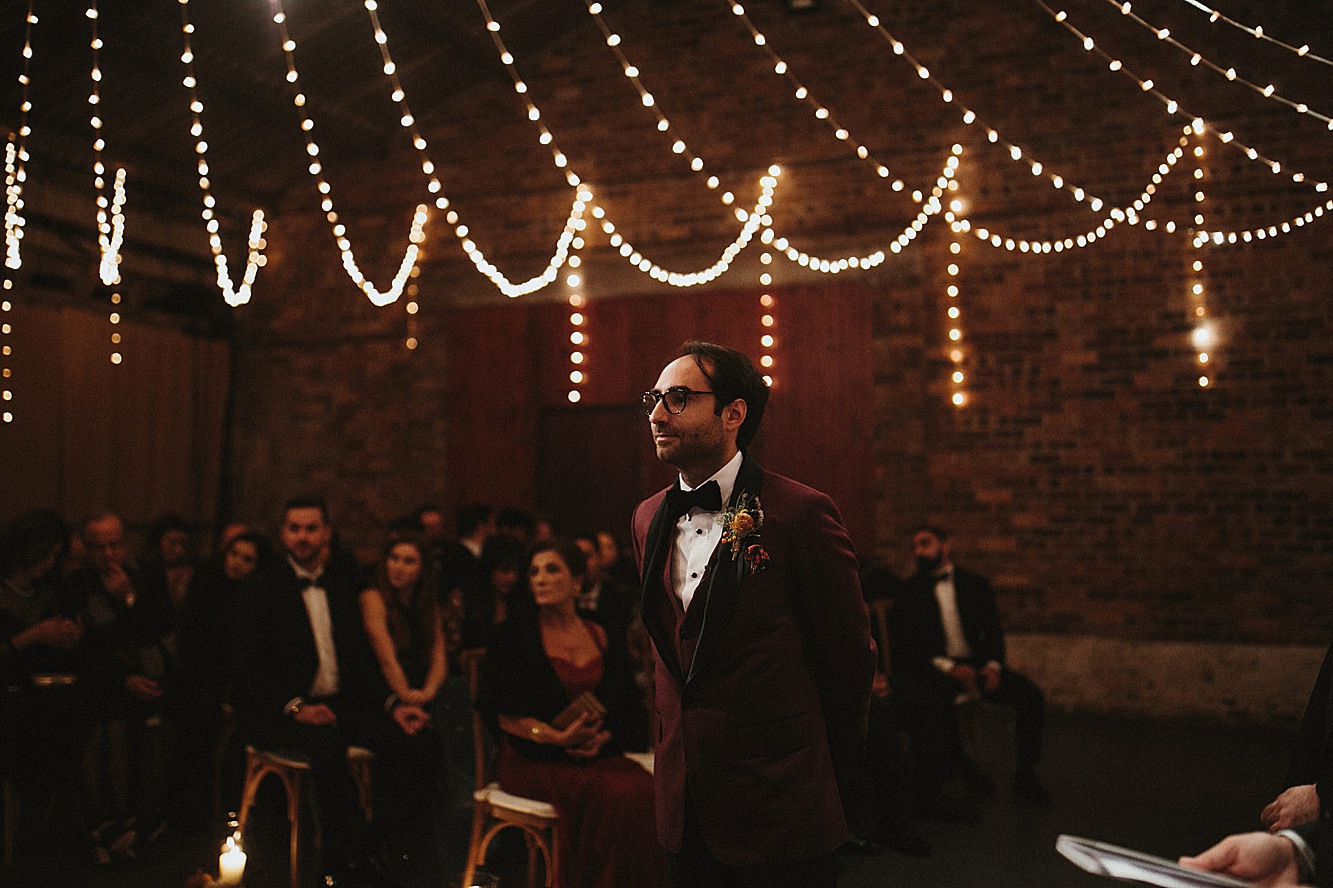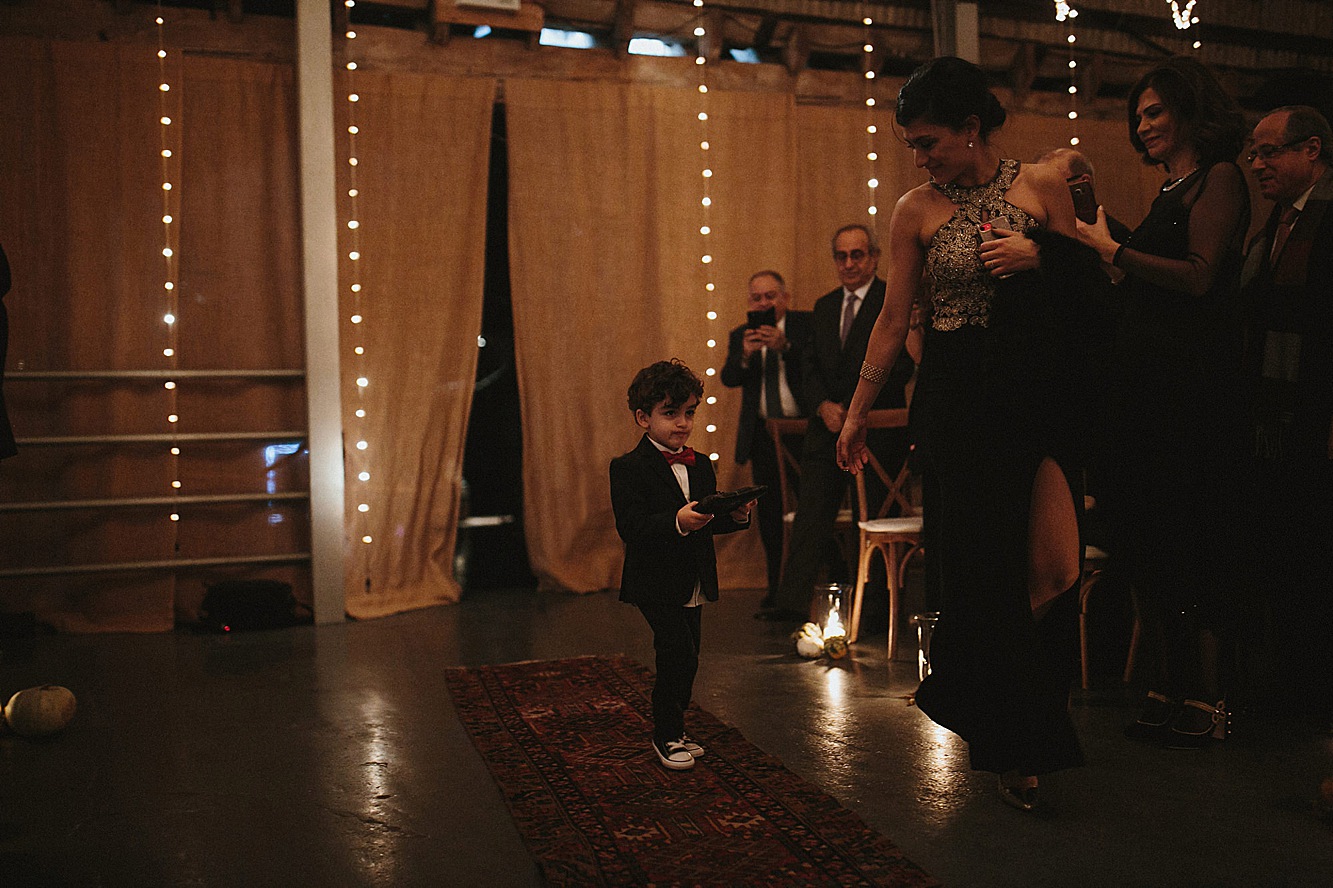 "My favourite part of the day was walking down the aisle with my dad as the Coldplay song was playing. The moment was really emotional and special
at the same time."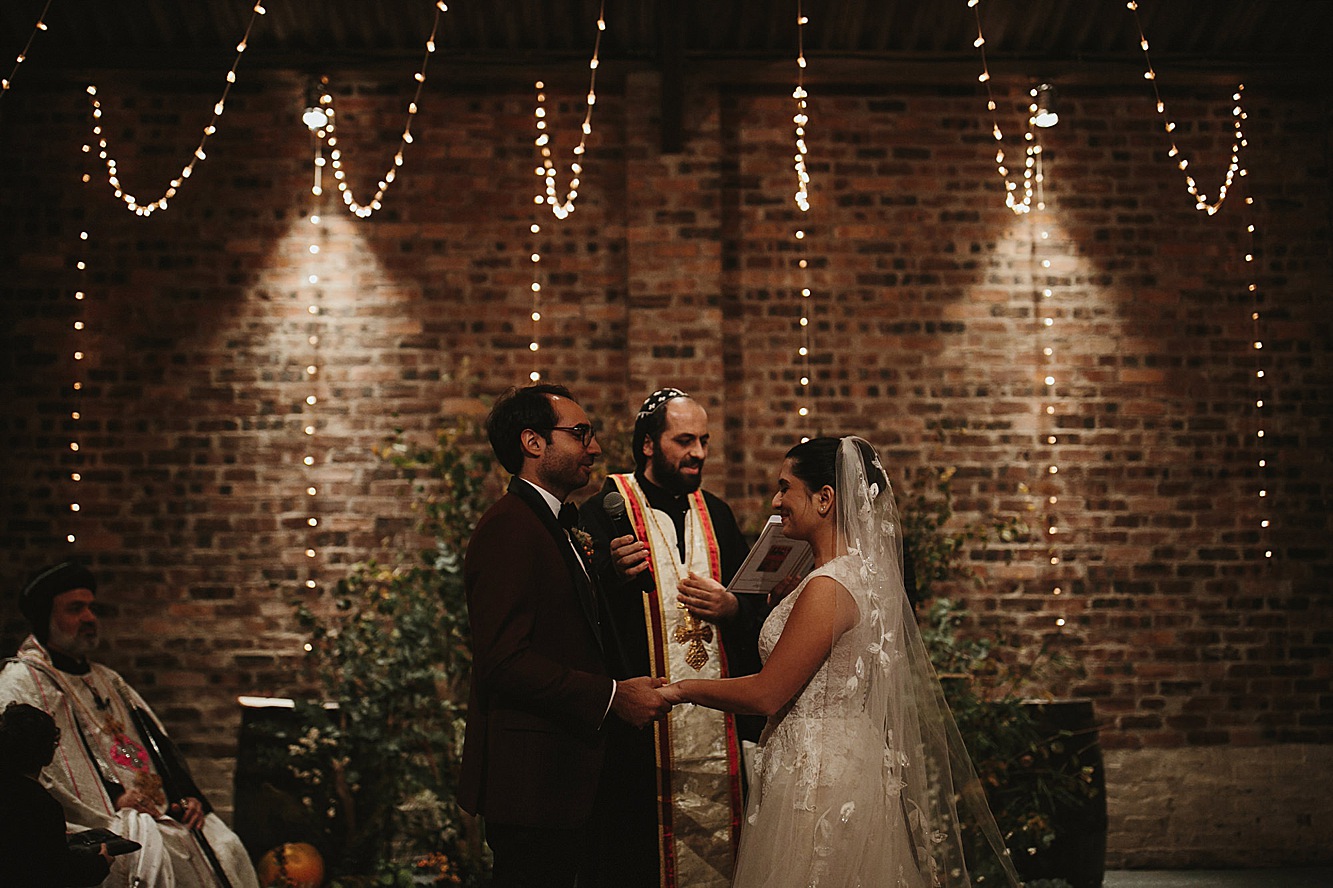 Justine and Nadim spoke their vows to each other, and solidified their commitment to each other with rings chosen at Tiffany & Co.
"We met at work, we dated for three years, and were engaged for one year before getting married."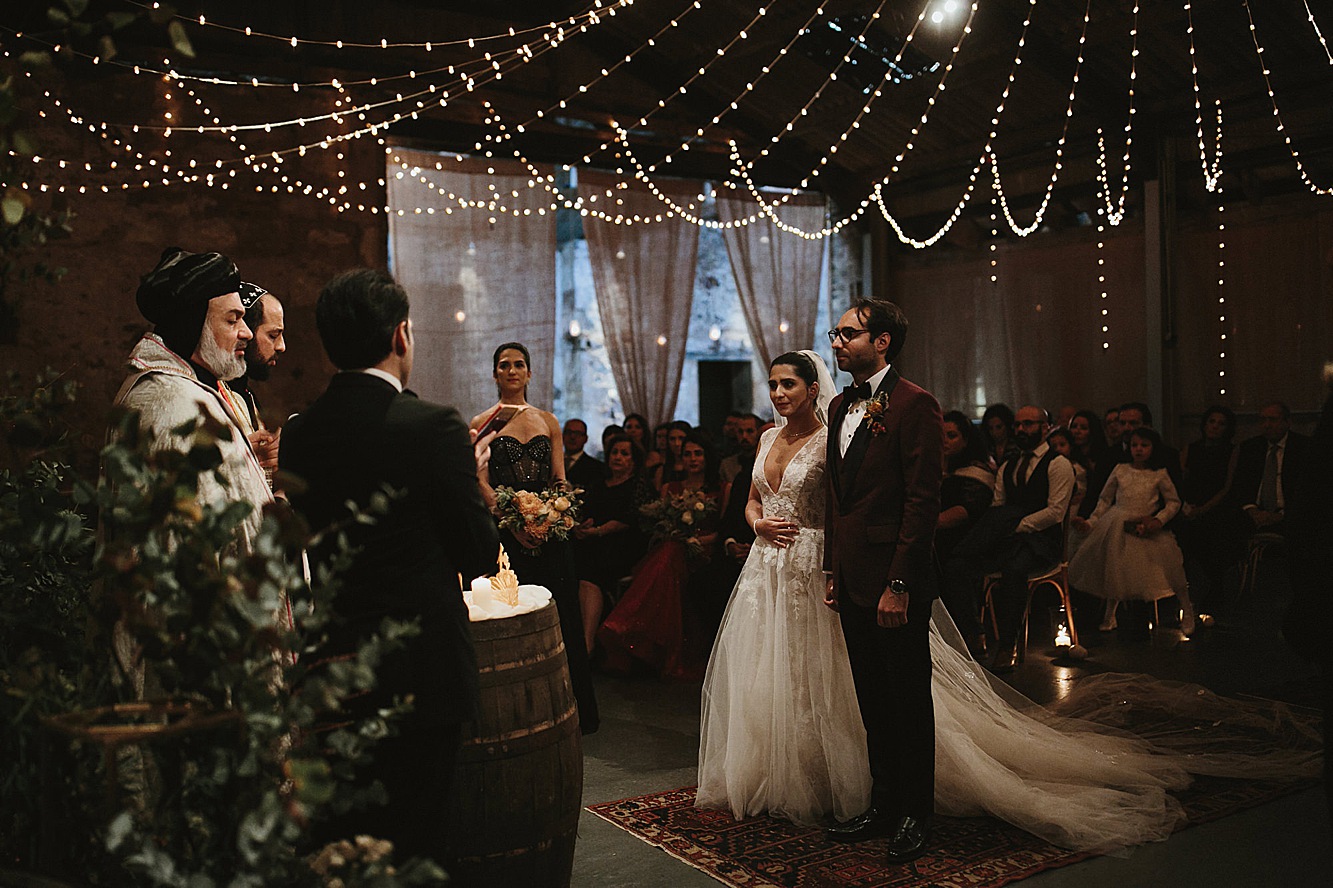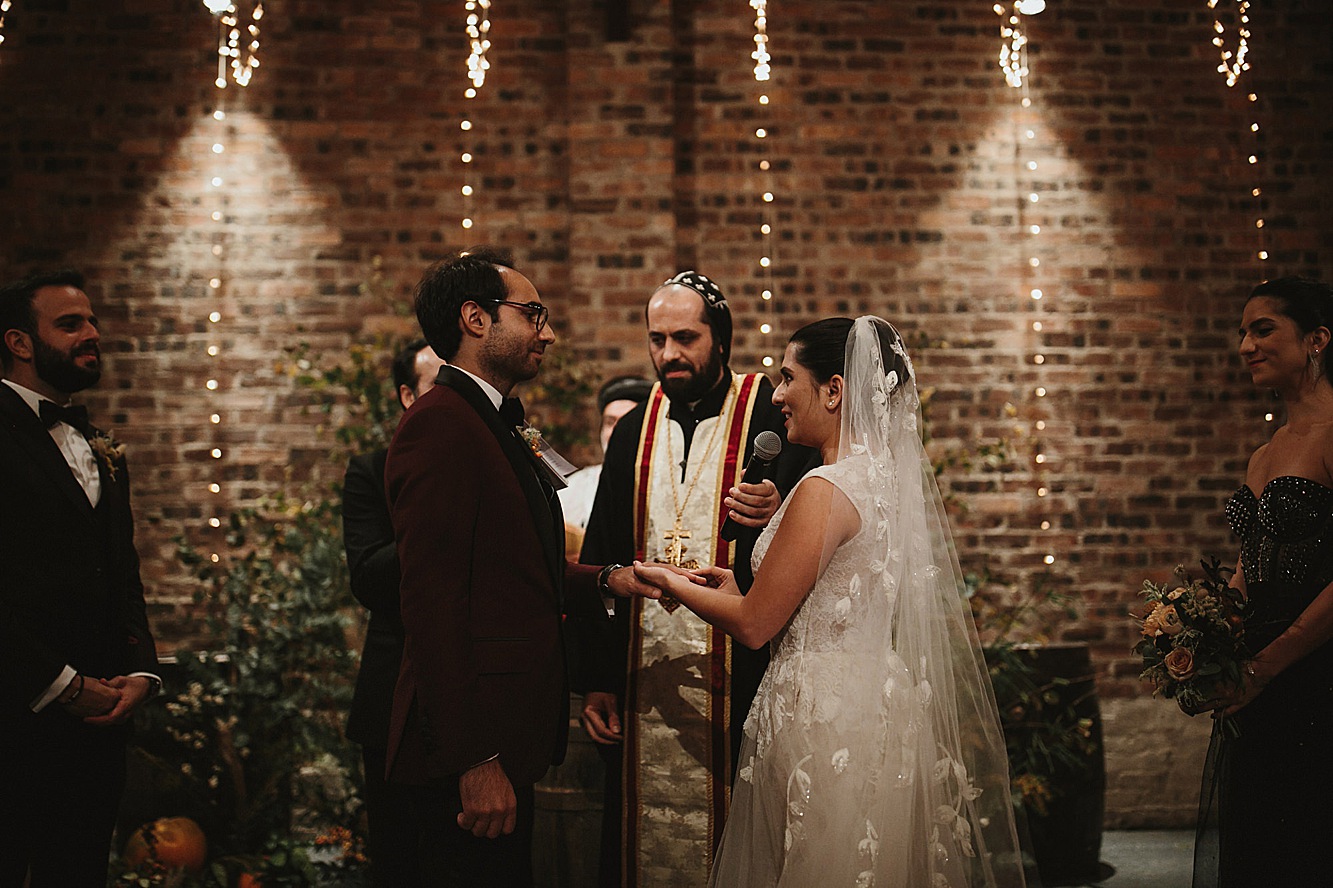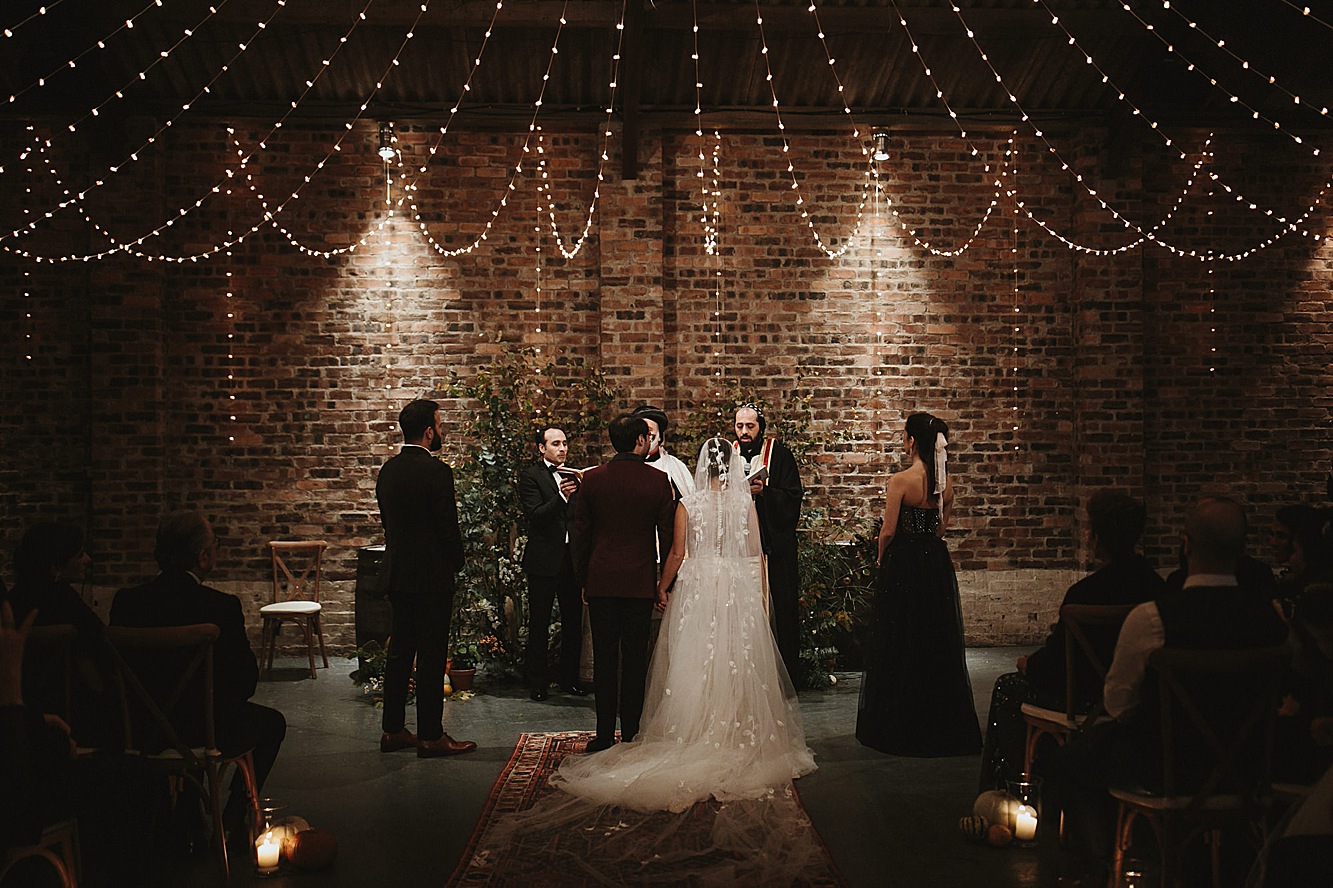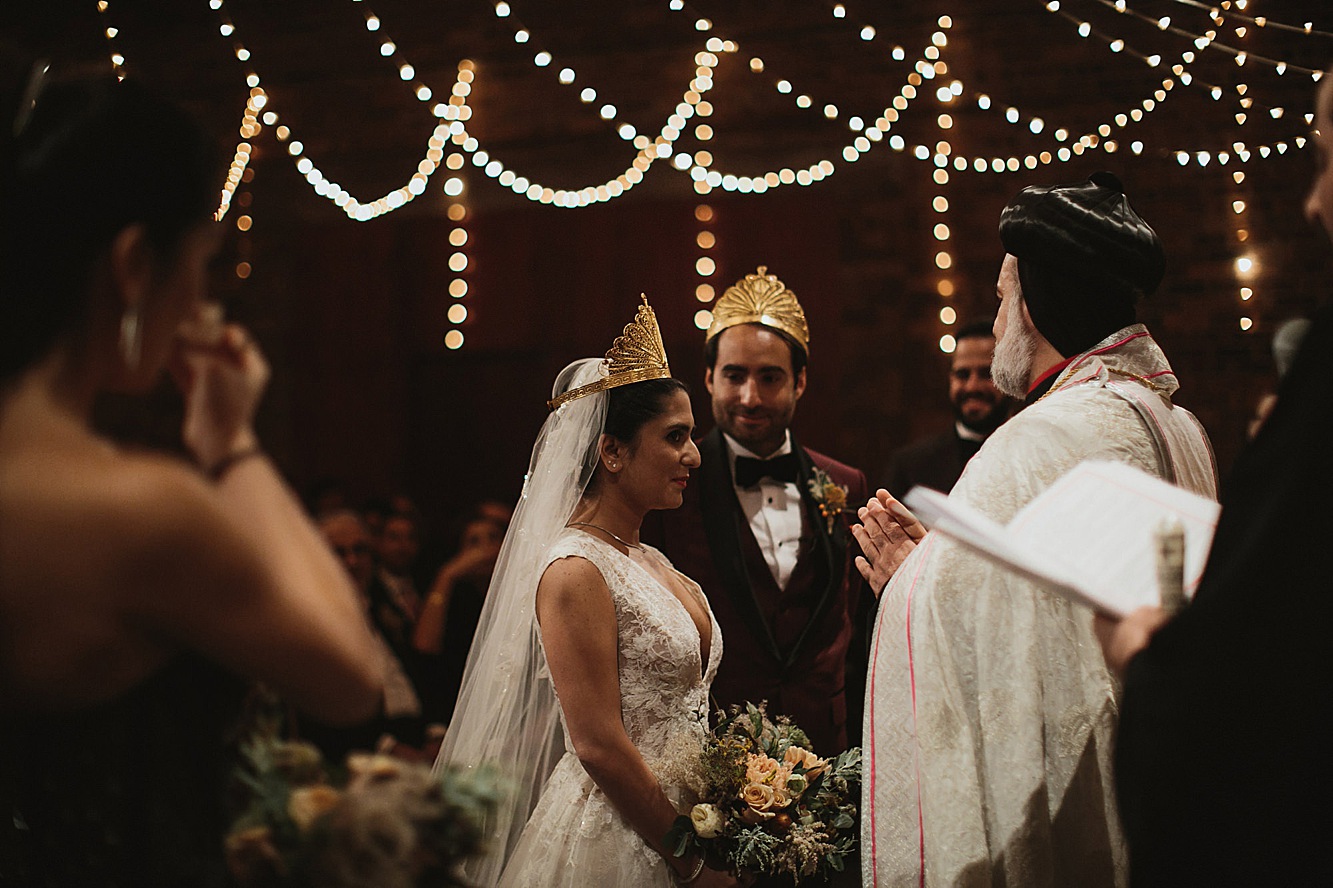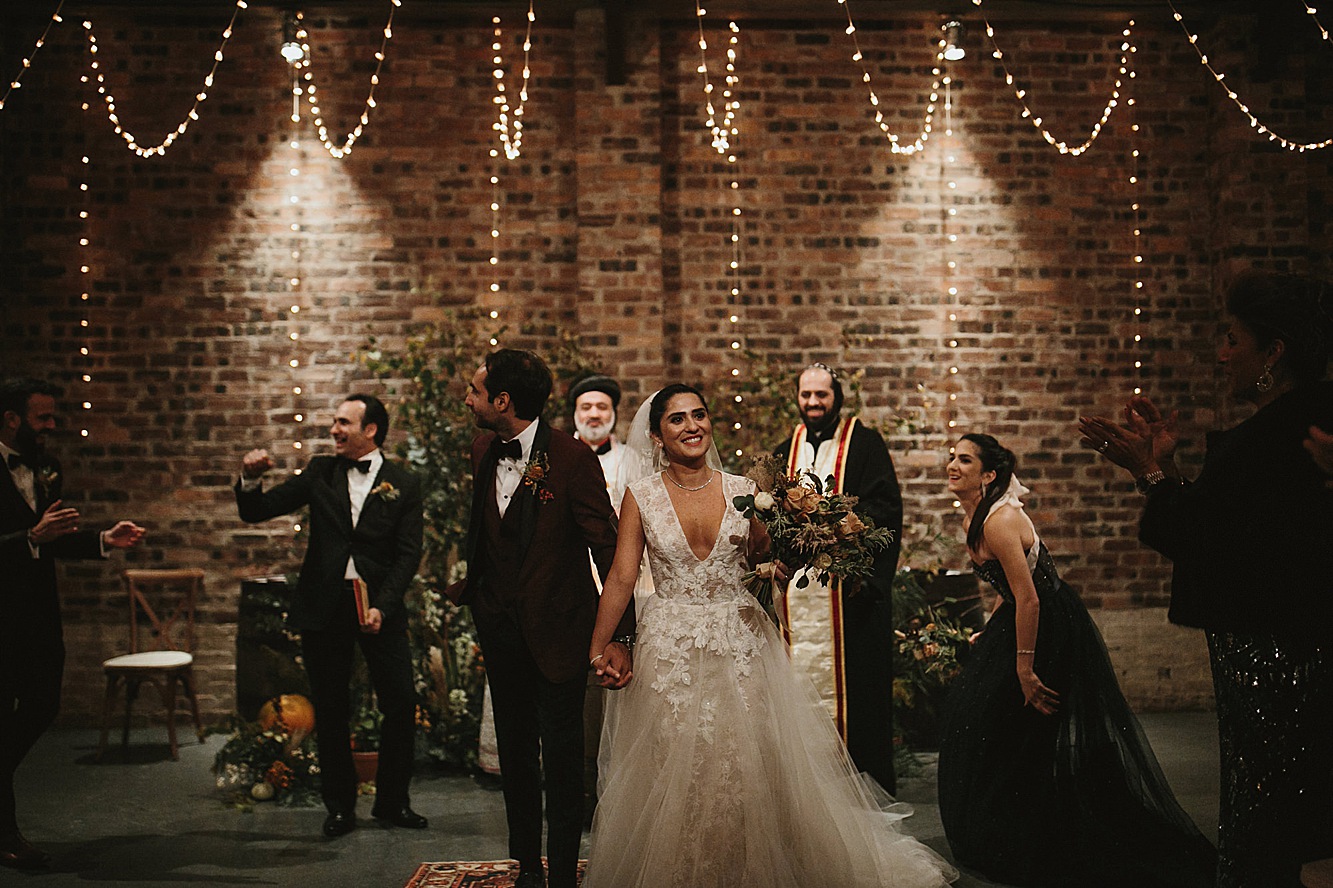 I love the way Justine and Nadim's photographer Ash Powell captured the gorgeous atmosphere of the day in this beautiful series of images, from the cosy glow of Kinkell Byre's interior, to the fading autumn light and rich colours of the season as Justine and Nadim took a stroll post-ceremony.
"We loved Ash's style. It reflected the mood and style we wanted. She was amazing."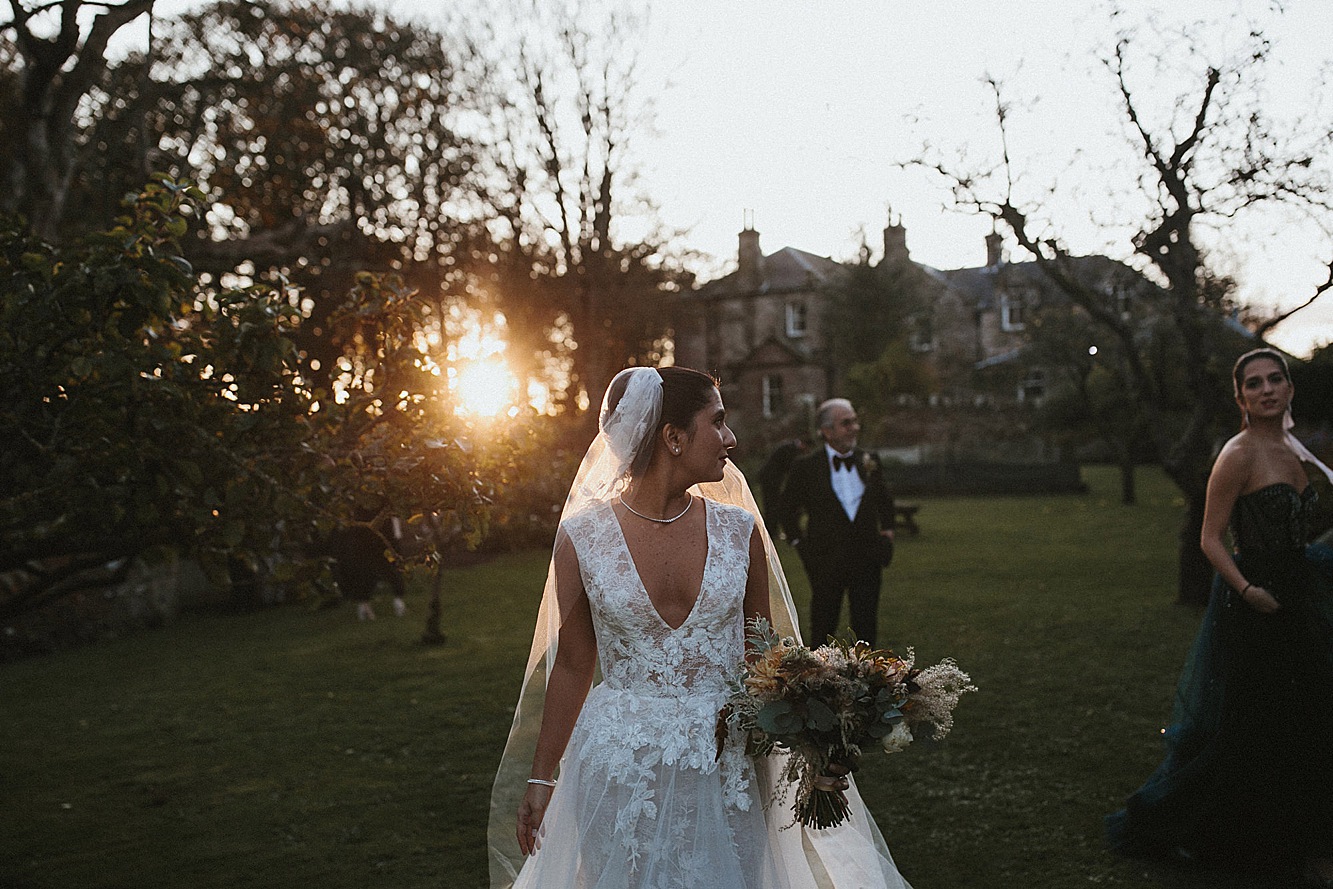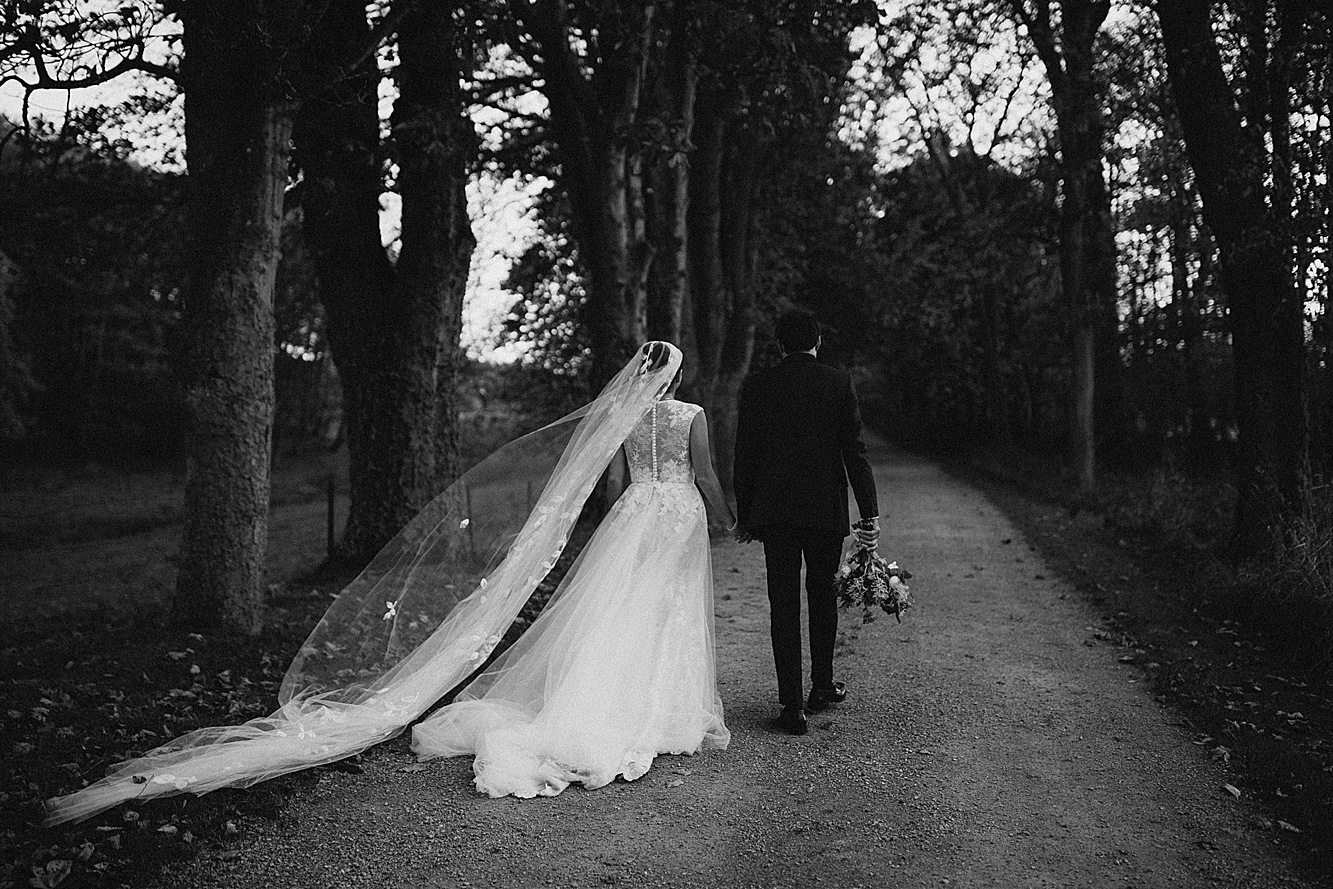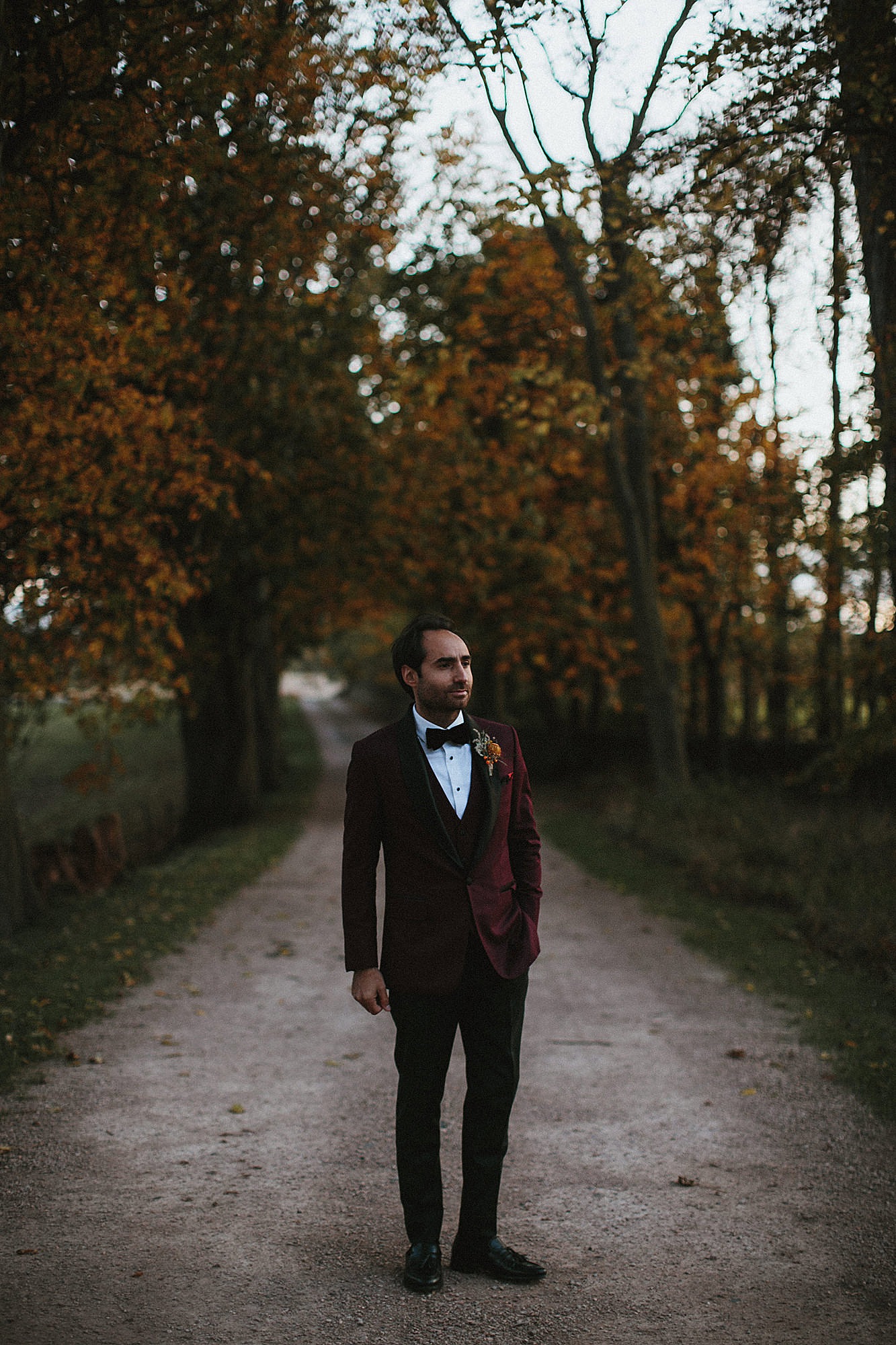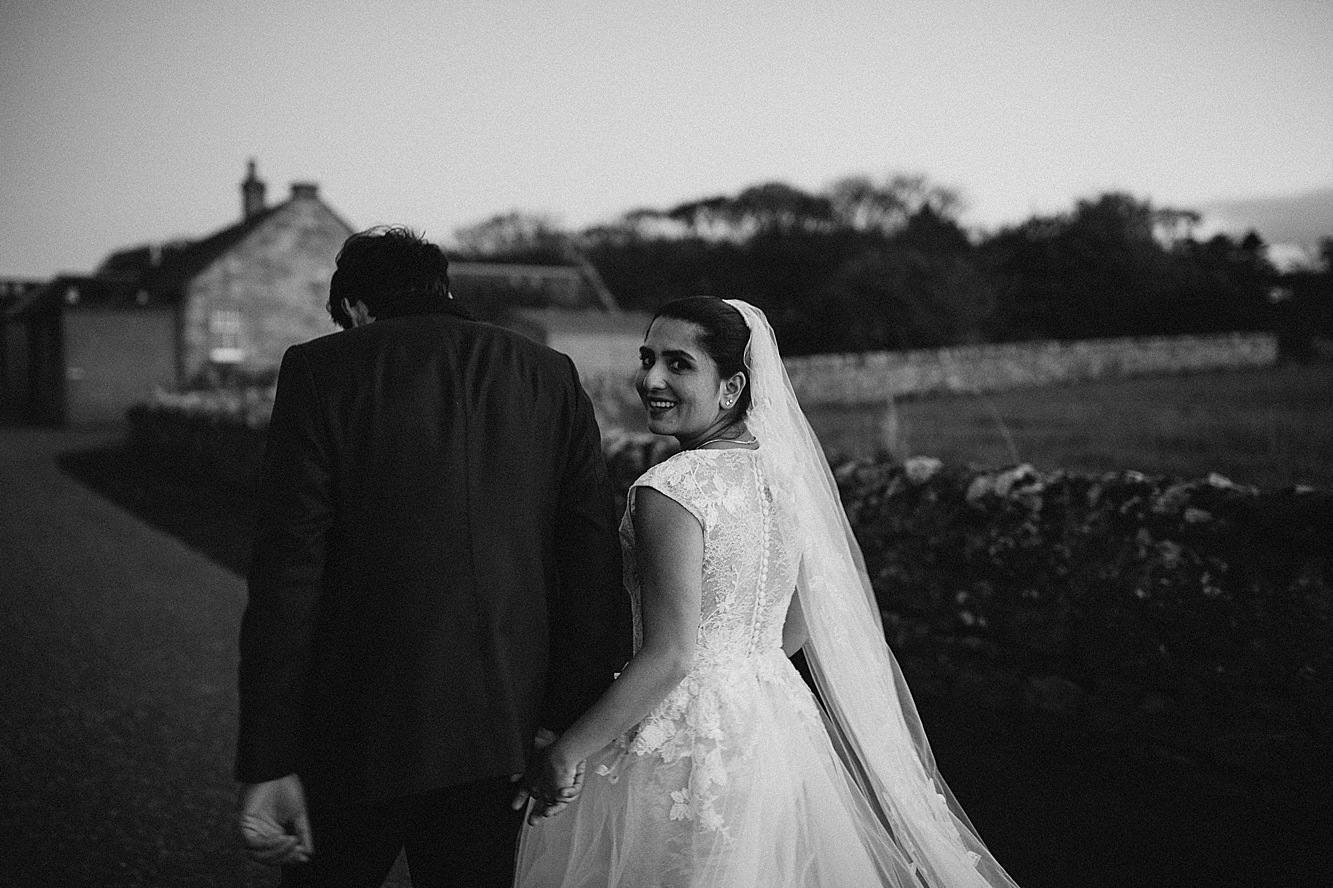 Back inside Kinkell Byre, the space was transformed for the wedding feast and reception. Justine and Nadim's day was a destination celebration, and they were supported in the planning by award-winning Scottish wedding planner, Weddings by Sara Jane.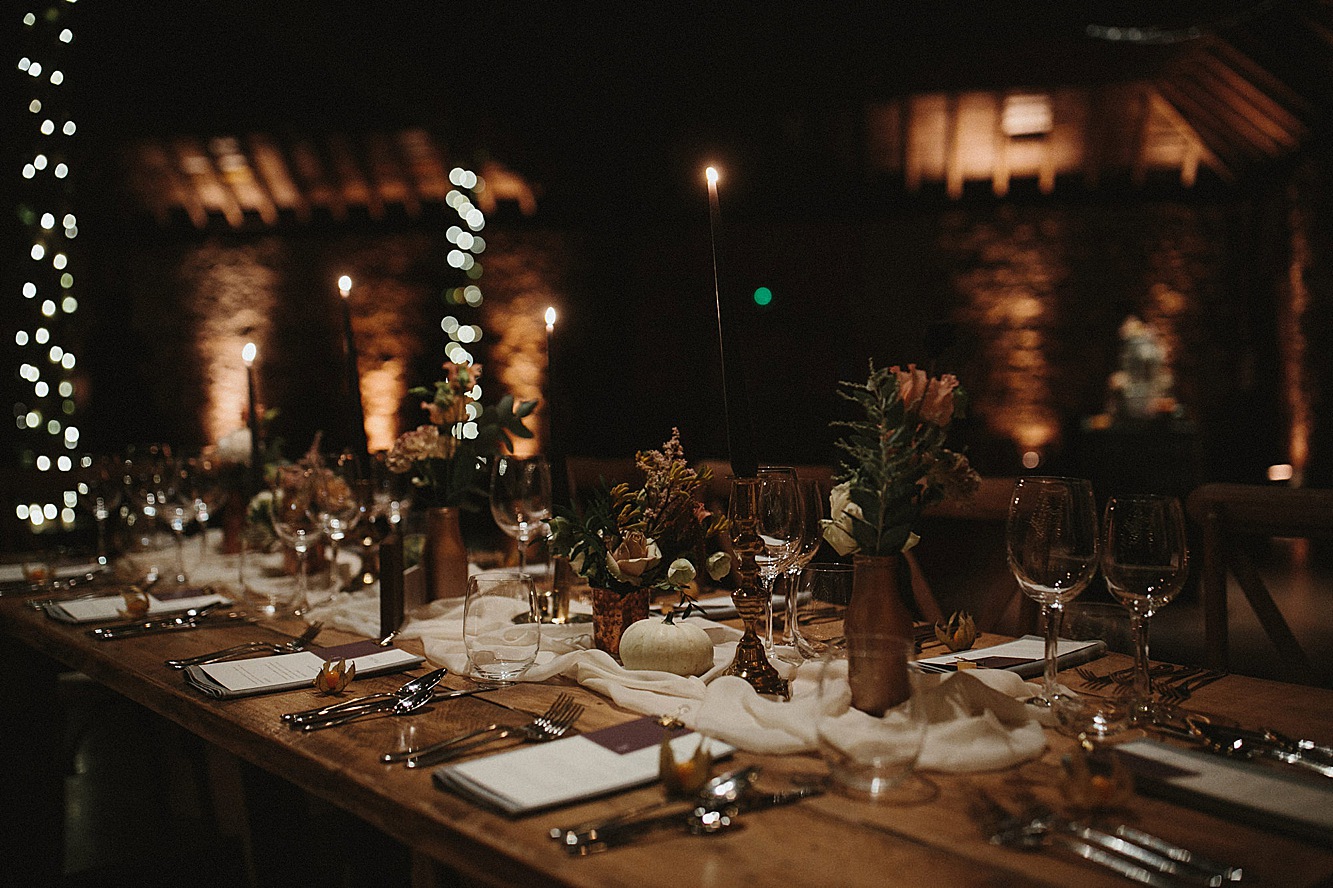 The venue styling was elegant autumn perfection, with fairylights, candles and mood lighting giving the atmosphere the couple wanted. Little details like pumpkins and deer antlers gave a real sense of place and season, and looked right at home alongside the rustic beauty of the converted barn.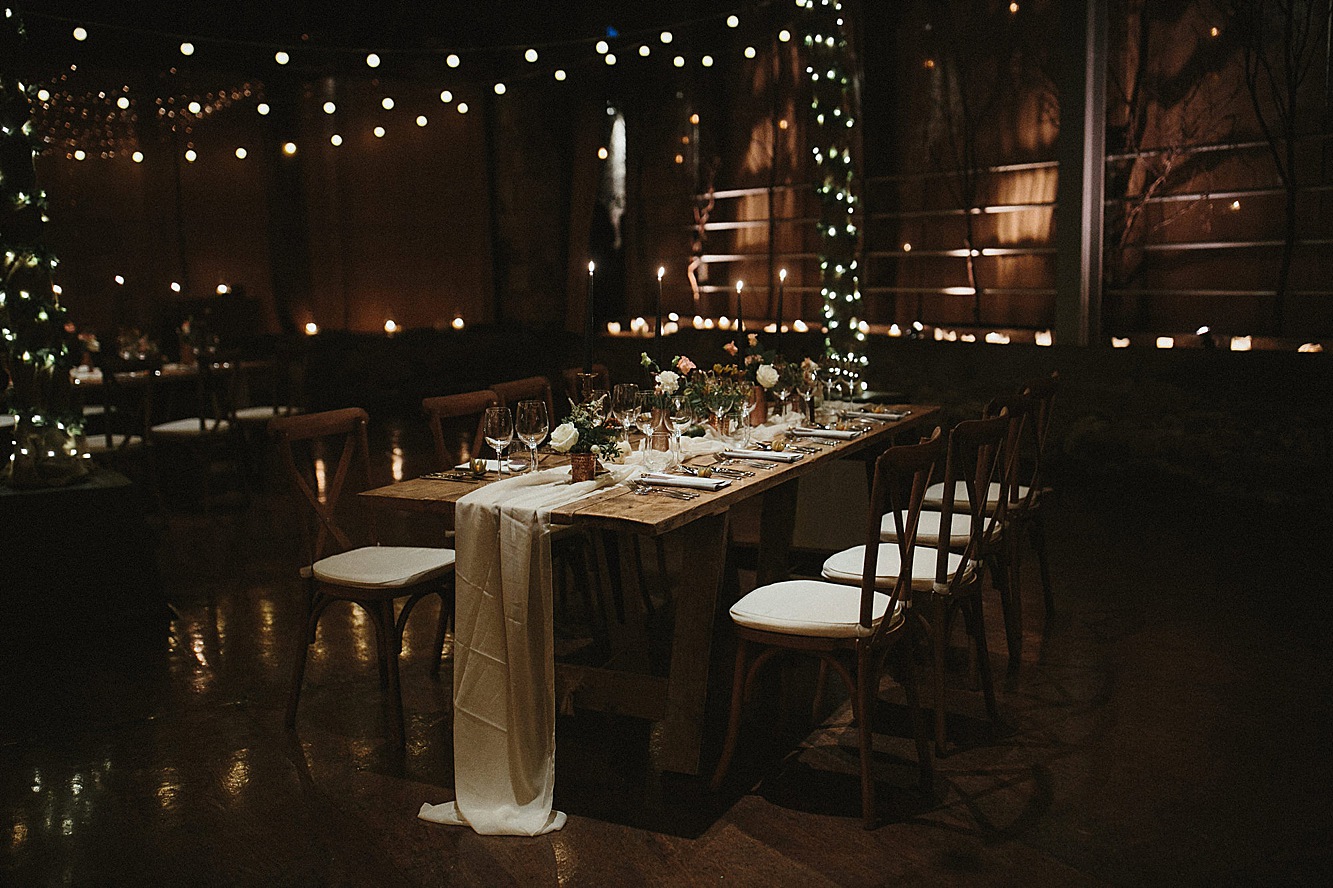 "We didn't have a physical favours however, we did book two day cultural tours of St. Andrews for all our guests."
Planner Sara Jane hand wrote the table plan on a gothic style mirror – this and other items of decor came courtesy of Vintage Gathering.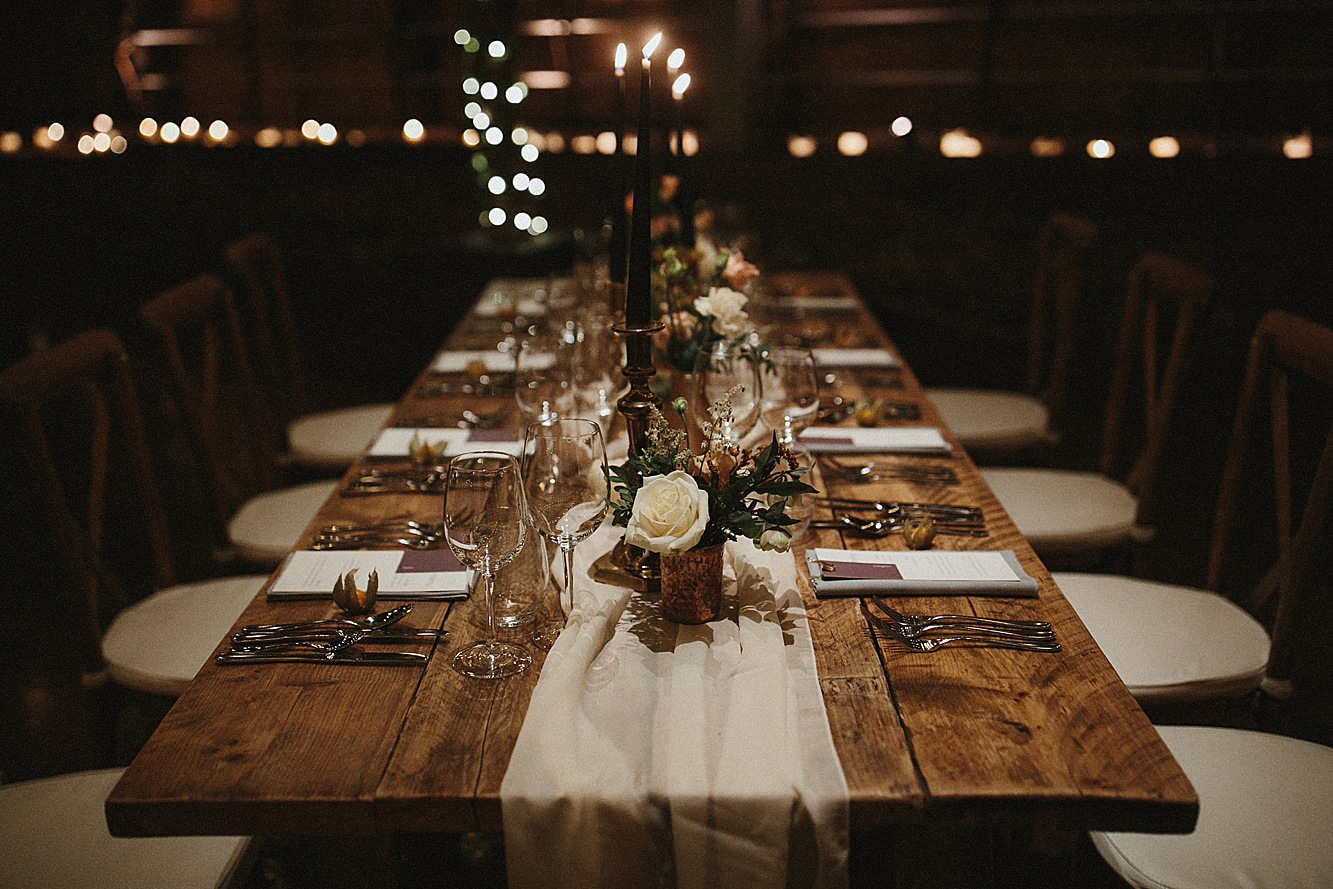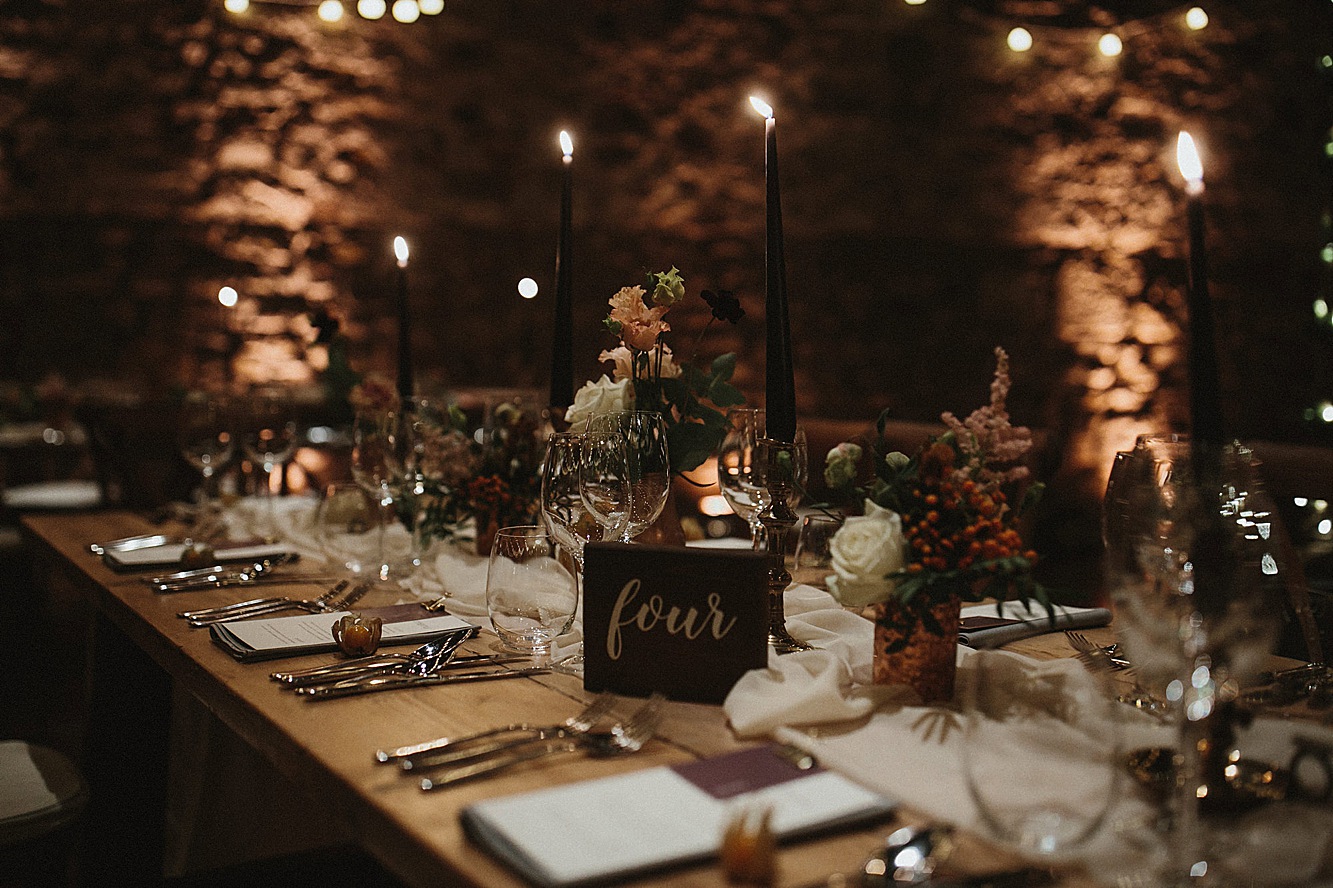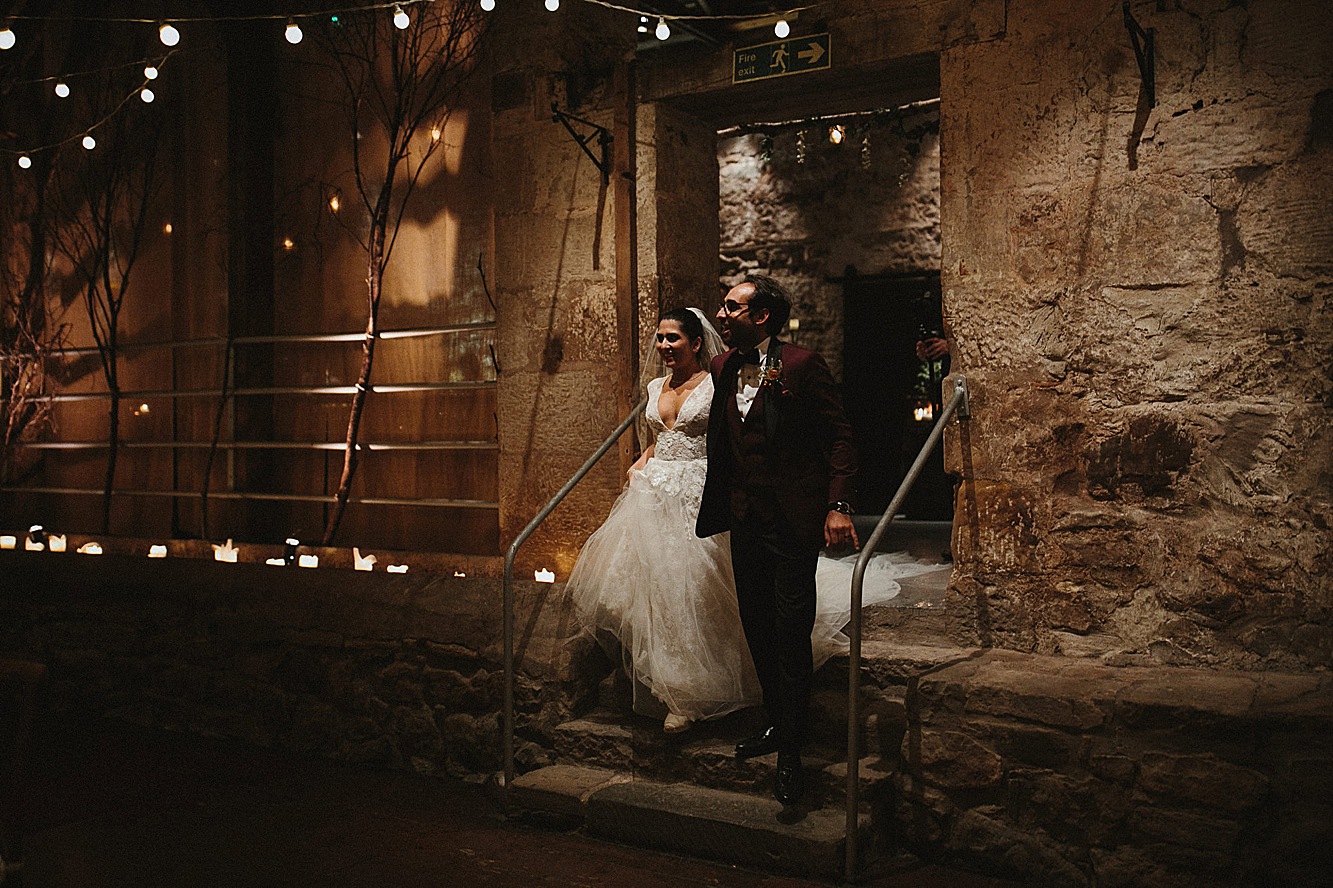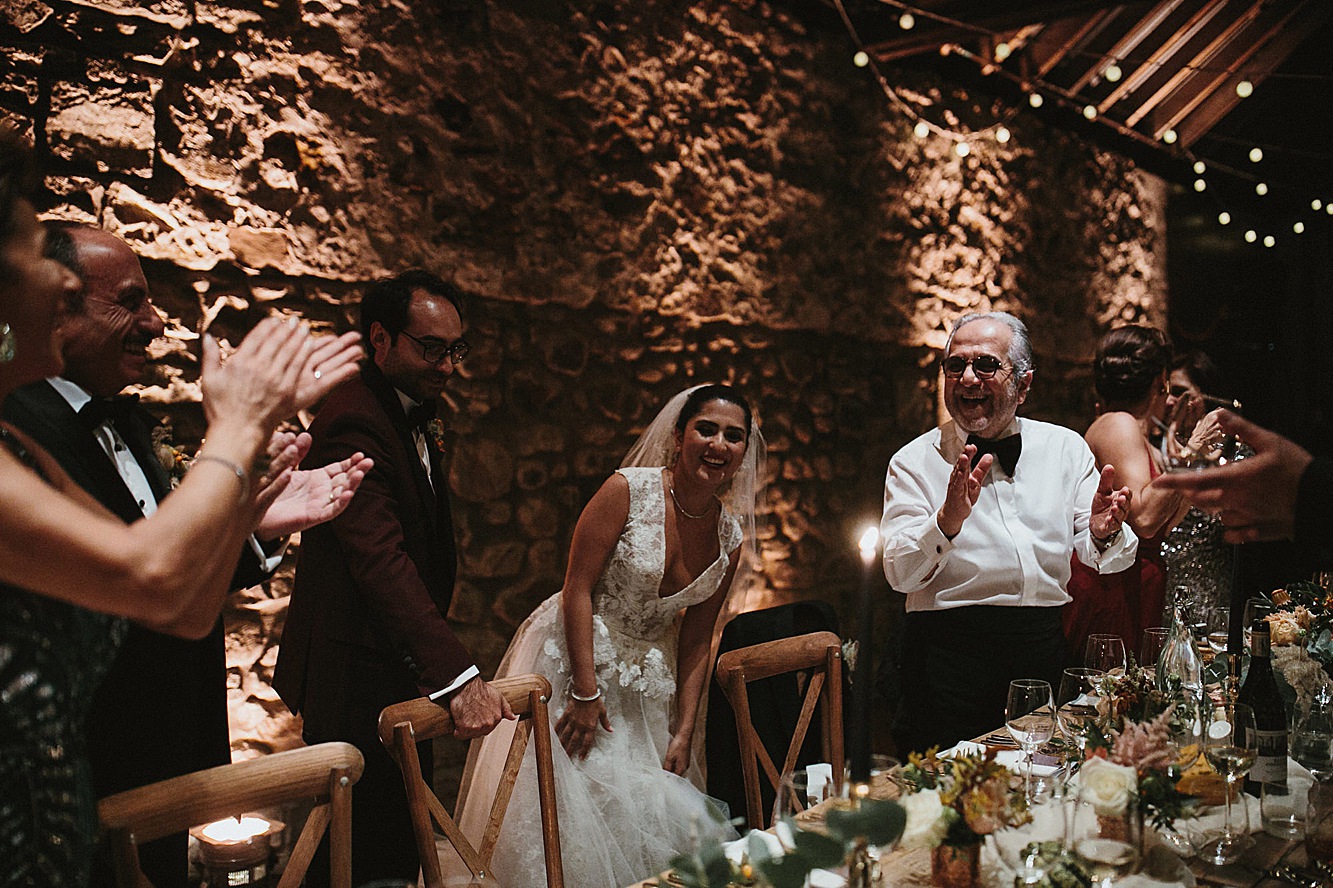 Delicious food was prepared by The Wild Thyme Company, and there was also a table of different Scotch whiskies for guests to help themselves to.
"We chose a four-tiered semi-naked cake by Loren Brand Cakes. We chose it because it fit the theme, and looked perfect on the wooden barrel that we placed it on."
After the speeches and the lovely cake was cut, Justine and Nadim took to the dancefloor for their very first married dance, and they chose My Rifle, My Pony and Me by Dean Martin.
There was a night of live music from ceilidh and covers band Grooveline.
"Because it was a country themed wedding, we decided to go with an old school Dean Martin ballad. The song is about a cowboy who returns home to his sweetheart from a long day's work of herding cattle!"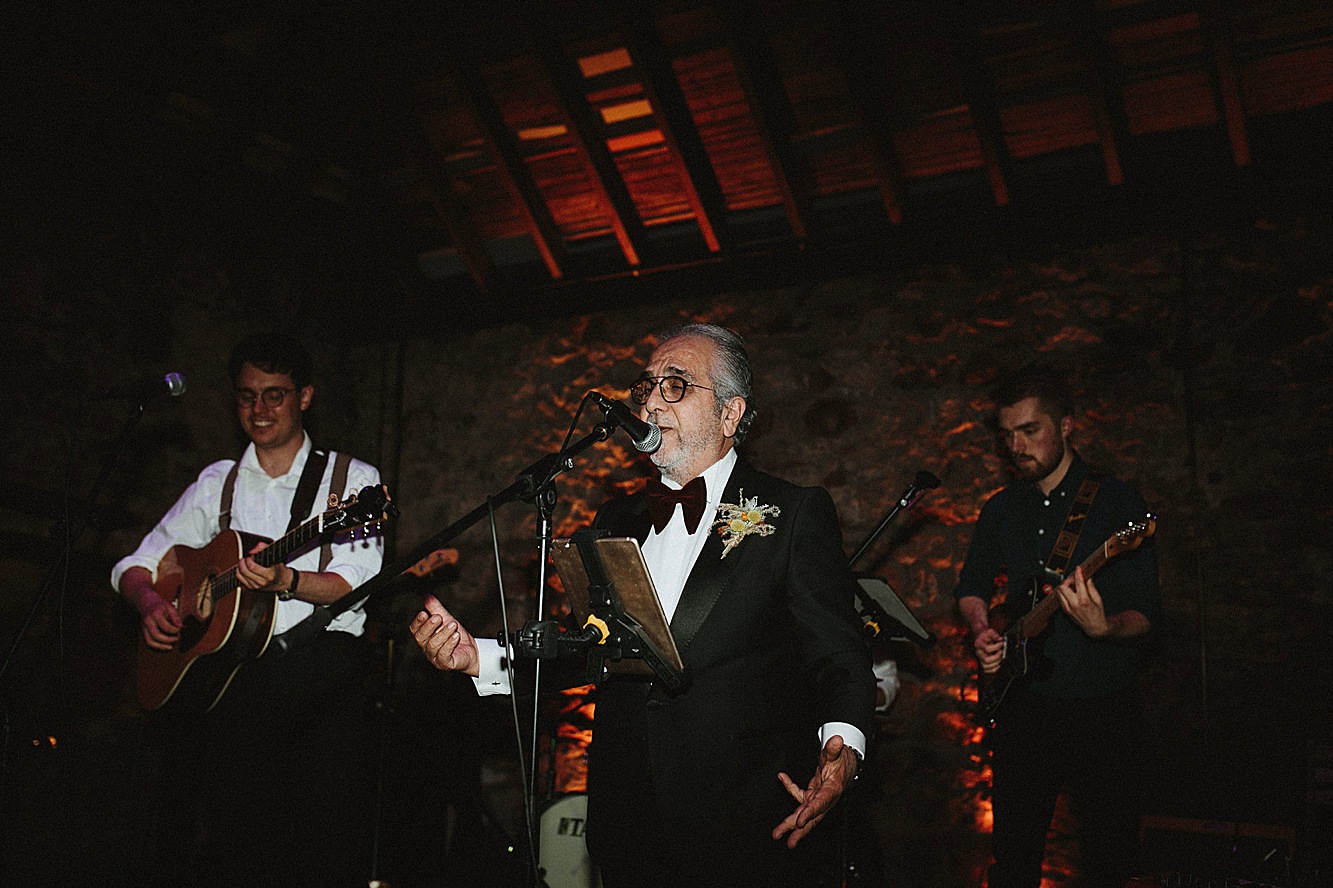 Words of Wedded Wisdom
"As this was a destination wedding, we had no choice but to plan the wedding virtually. One important advice is hiring the right people, and trusting them to make decisions for you, even if it sounds chancy at times."
"You also need to find a way to ensure you create an experience that goes beyond just the wedding day, and be prepared to play a host to your guests. This includes cultural activities and experiences."
"Try to have a consistent theme throughout, and be prepared for last minute hiccups because these things are inevitable, however it is important to let these things go by, and make sure you enjoy your wedding as much as possible."
Justine and Nadim, many congratulations and thank you so much for sharing your absolutely beautiful day with us. How wonderful that you were able to choose Scotland – and Kinkell Byre – as the destination for your day. Many thanks also go to photographer Ash Powell, and you can see more of her lovely work on our pages, too.
Until next time.
With love,
Laura