Oh you guys, I'm sorry we'e not shared anything lovely in a couple of days – its been a total head scratcher of a week hasn't it?
We've been busy absorbing it all (the new 15 at weddings restriction, the Chancellor's financial support package that impacts our industry) and are taking some time to figure out our response – one that will best support you all whilst acknowledging the reality of everything now. Mostly, we've been downing copious cups of coffee and consuming umpteen biscuits to keep us going.
Bloomfield Wedding Photography

+ Follow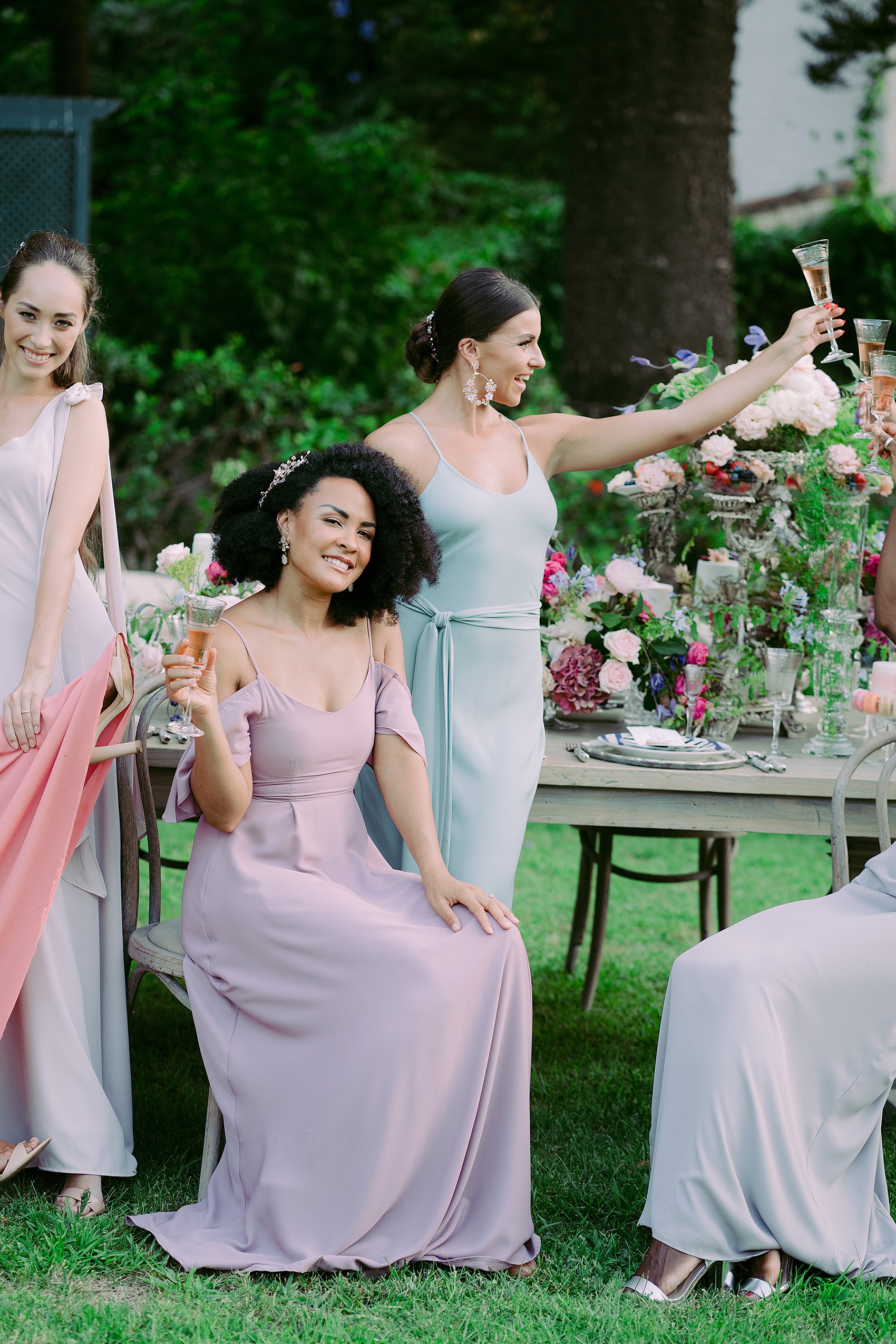 We'll be sharing more about where our heads are at with the new wedding restrictions very very soon, but in the meantime, we need to share something lovely and escapist because my loves, we really do need to surround ourselves with all the positive things right now – the kind of wedding blog content, TV programmes, movies, good food, hot baths and little life treats the kind of which will lift our spirits, not drag us down.

Now in case you didn't know, we have a fantastic wedding supplier directory, known as the 'Little Book'. It's a curated resource, that is, we don't just let everyone be a part of it – only those suppliers we really love, have worked with directly or whose work we've shared. Two of our much loved Little Book members made these images possible and we're so proud of that. They are Bloomfield Photography and Rewritten Bridesmaids.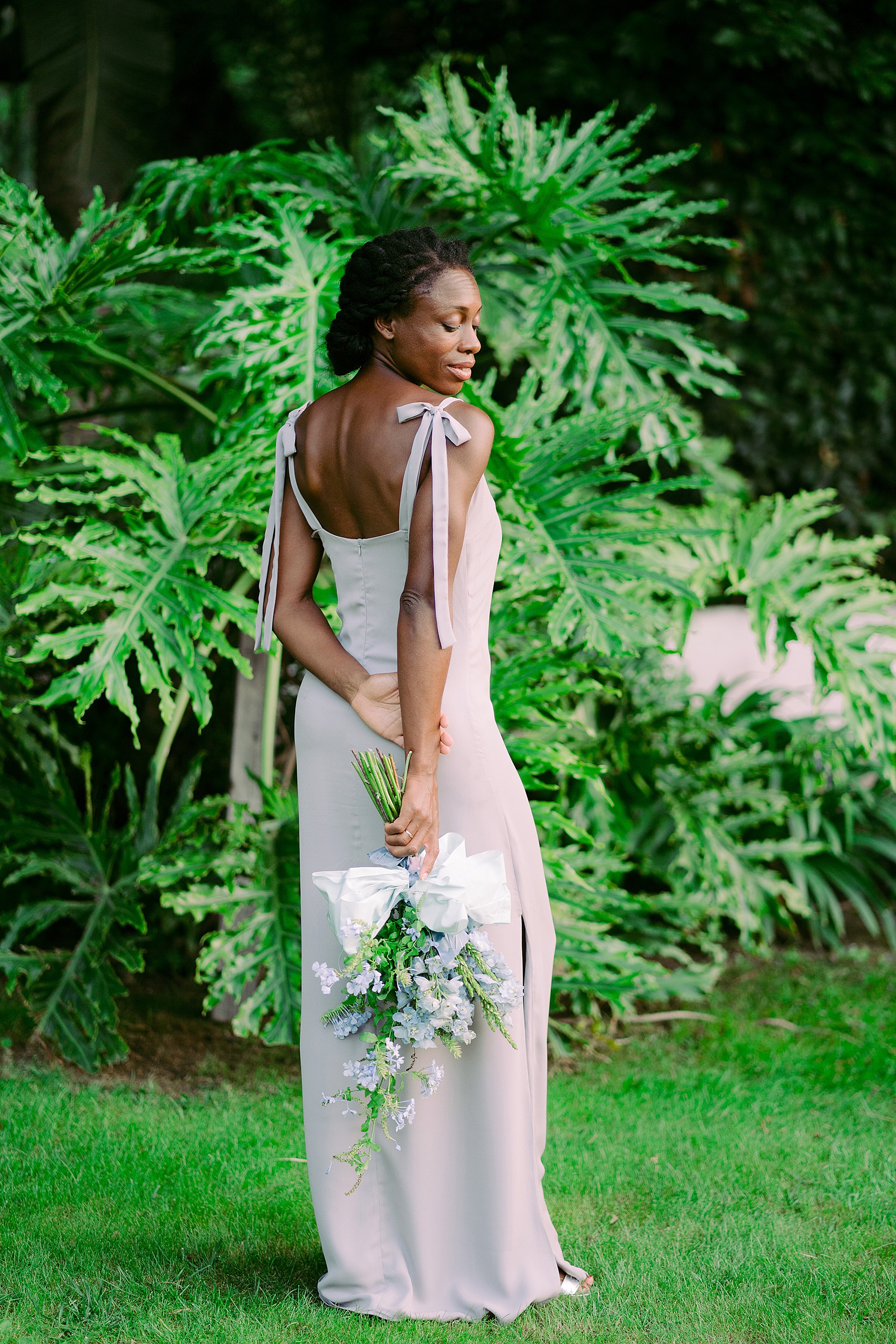 Helen and Sam of Bloomfield Wedding Photography, specialise in elegant destination wedding photography. Originally from London, Sam learned how to develop film with his grandfather from a young age. Helen is the design and detail oriented person behind the team.
Together they help couples capture their moments of joy from their base in Southern Spain.
Rewritten was founded by Katie Arnott and Frances Cookson who tired of the lack of bridesmaid dresses available decided to take matters into their own hands. They are based in London where they create and produce their dresses.
They pride themselves on creating not just easy to wear dresses that can be worn over and over but also with sustainability at the heart of their ethos. All the colours are hand dyed to their specifications and the prints are their own. For the shoot we felt they were perfect as we wanted the girls to feel comfortable and light, but also for the fact that there were so many choices of styles in several colours to match our colour palette.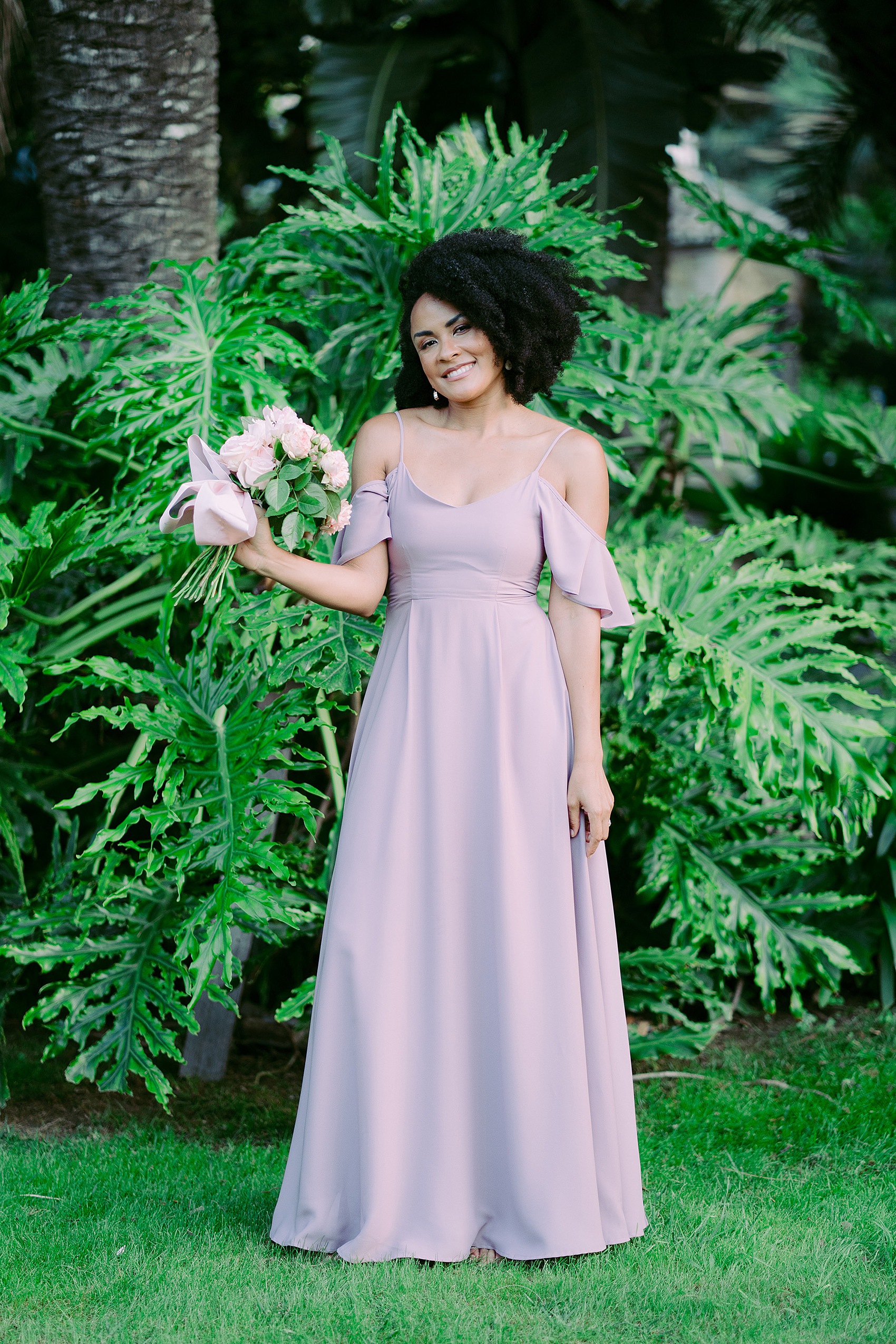 The location for this editorial by the way is the beautiful 18th century El Molino del Duque – a water mill that has been in the Larios family for generations. The Larios are the famous gin makers in Spain who were the largest land owners from Cadiz to Malaga and Marina the owner of the mill is the niece of Prince Alfonso of Hohenlohe who in turn was responsible for turning Marbella into a home to the jet set during the 60's.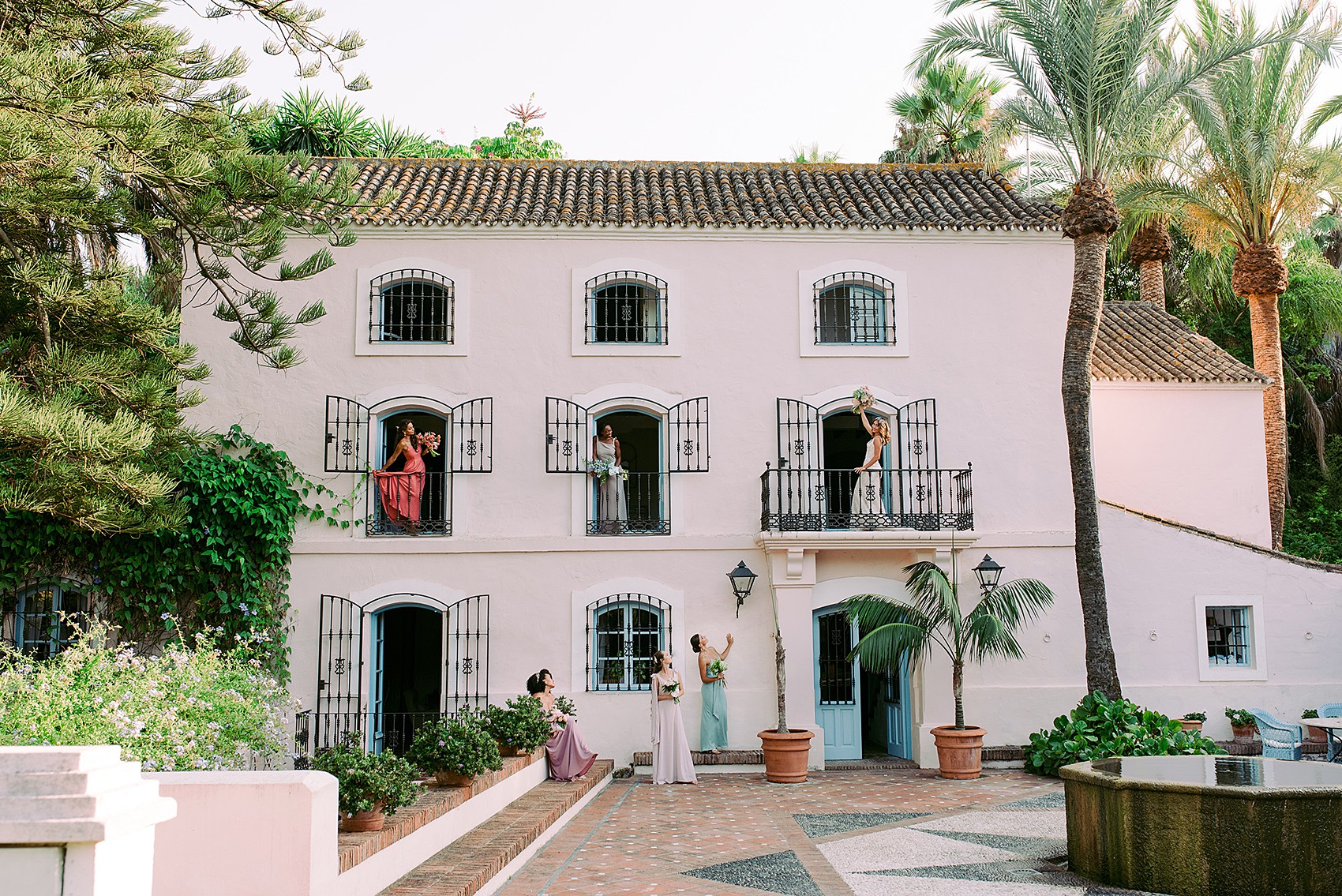 The mill is full of the lovely furniture that was made by the company Made in Manilva which Marina founded and has since moved to San Miguel de Allende in Mexico thus allowing the house to be used as a wedding venue that sleeps 12. Its lovely pale pink walls and sky blue windows were the perfect accompaniment to the colours of the shoot and inspired the pastel floral colours.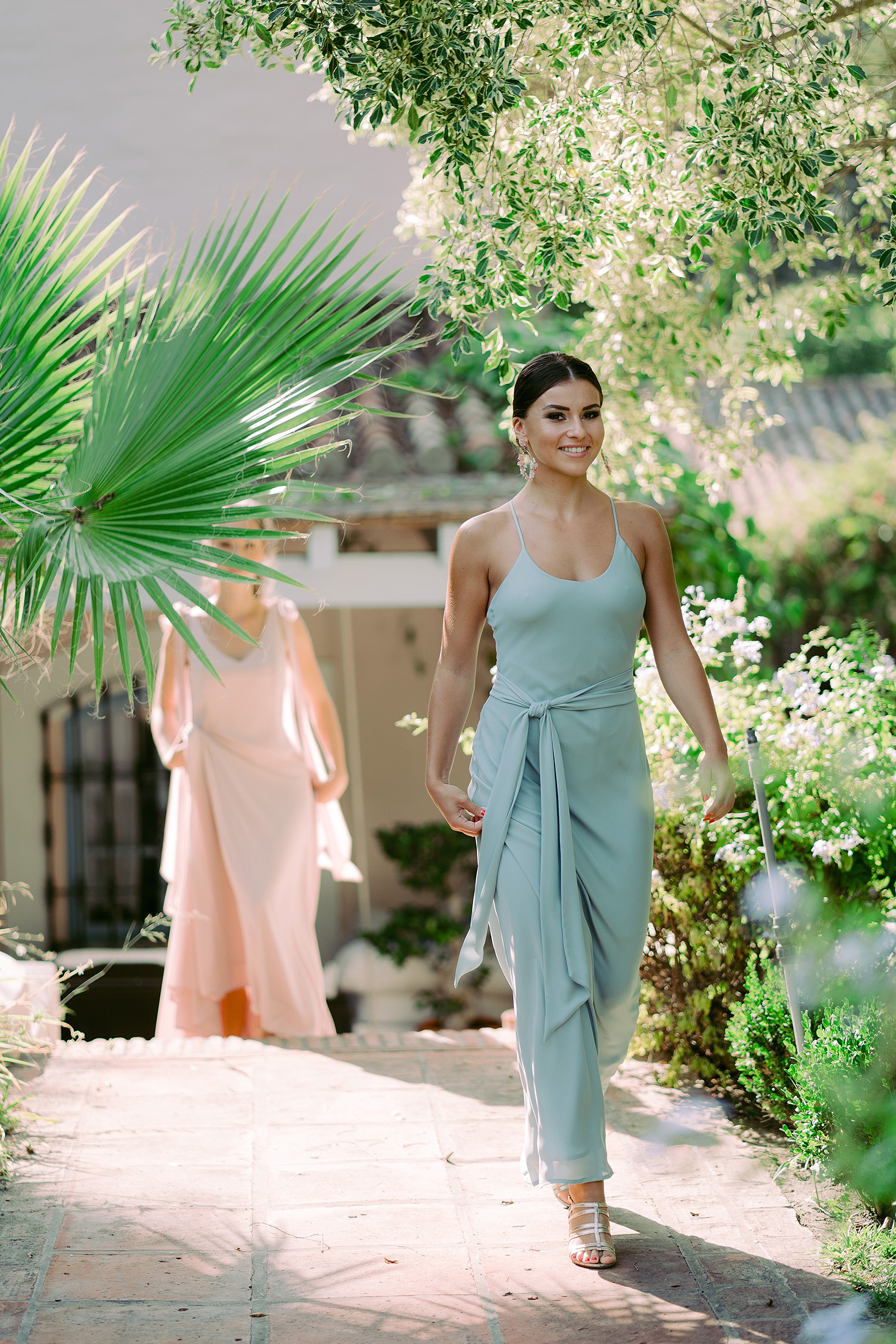 The very lovely Sam of Bloomfield Photography shared more details about these images.
We wanted to share a little optimism, togetherness and playfulness  – something upbeat, gentle and lovely at a time when it feels like this is so very needed. Sam, Bloomfield Photography
"This editorial was a celebration of fun, togetherness, sisterhood, and the collective female tribe. We used the term 'Sororitas' as our focus – it is derived from the Latin soror, meaning; sister and forms the basis of the word 'sorority'."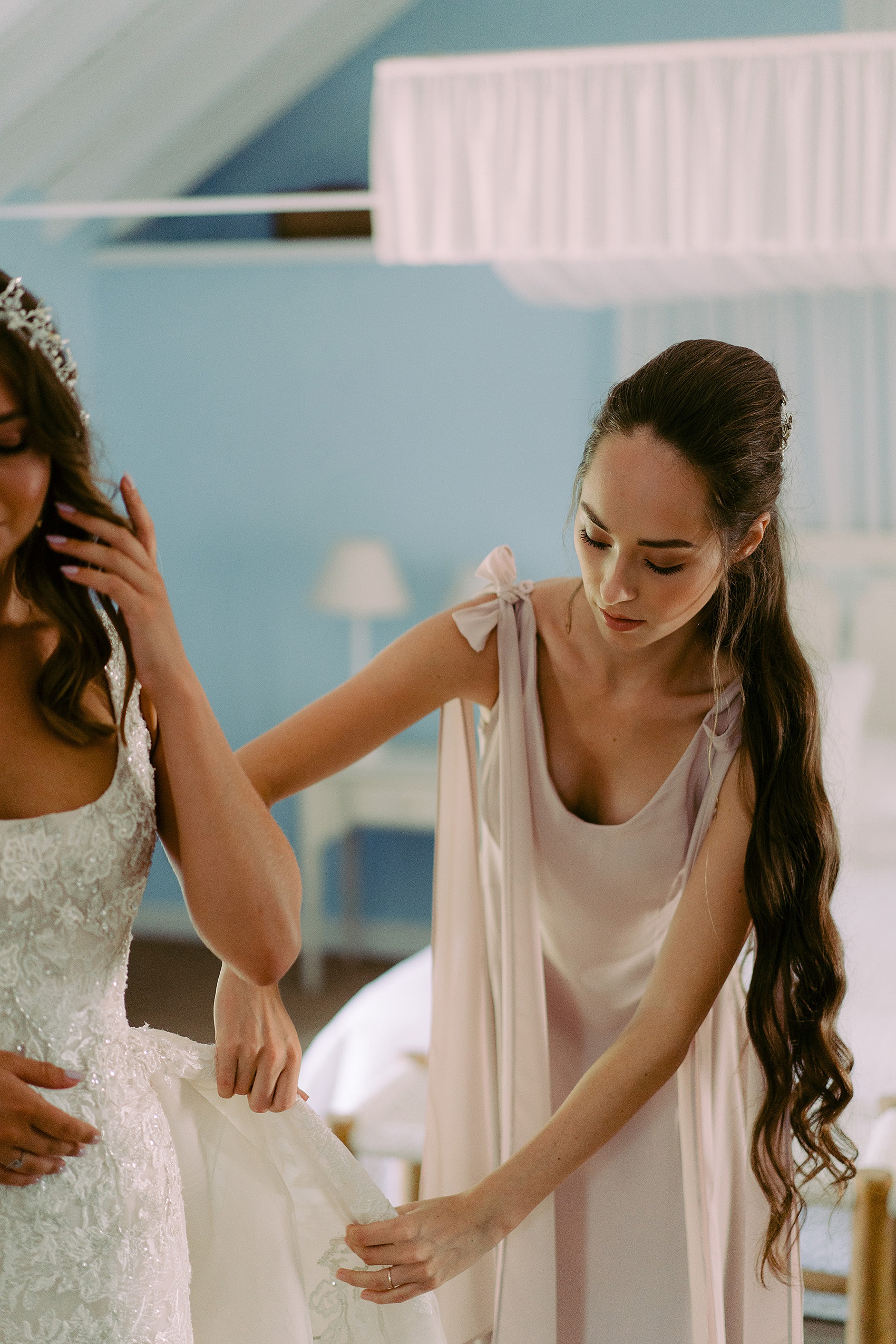 "We kept the styling and theme contemporary with an elegant feminine twist. From each bridesmaid getting a bouquet to compliment her dress along with a personalised bouquet note from the bride attached to her flowers."
"Pedro Navarro created a beautiful asymmetrical table with raised layers, flamboyant features, and dainty cakes fitting for Marie Antionette."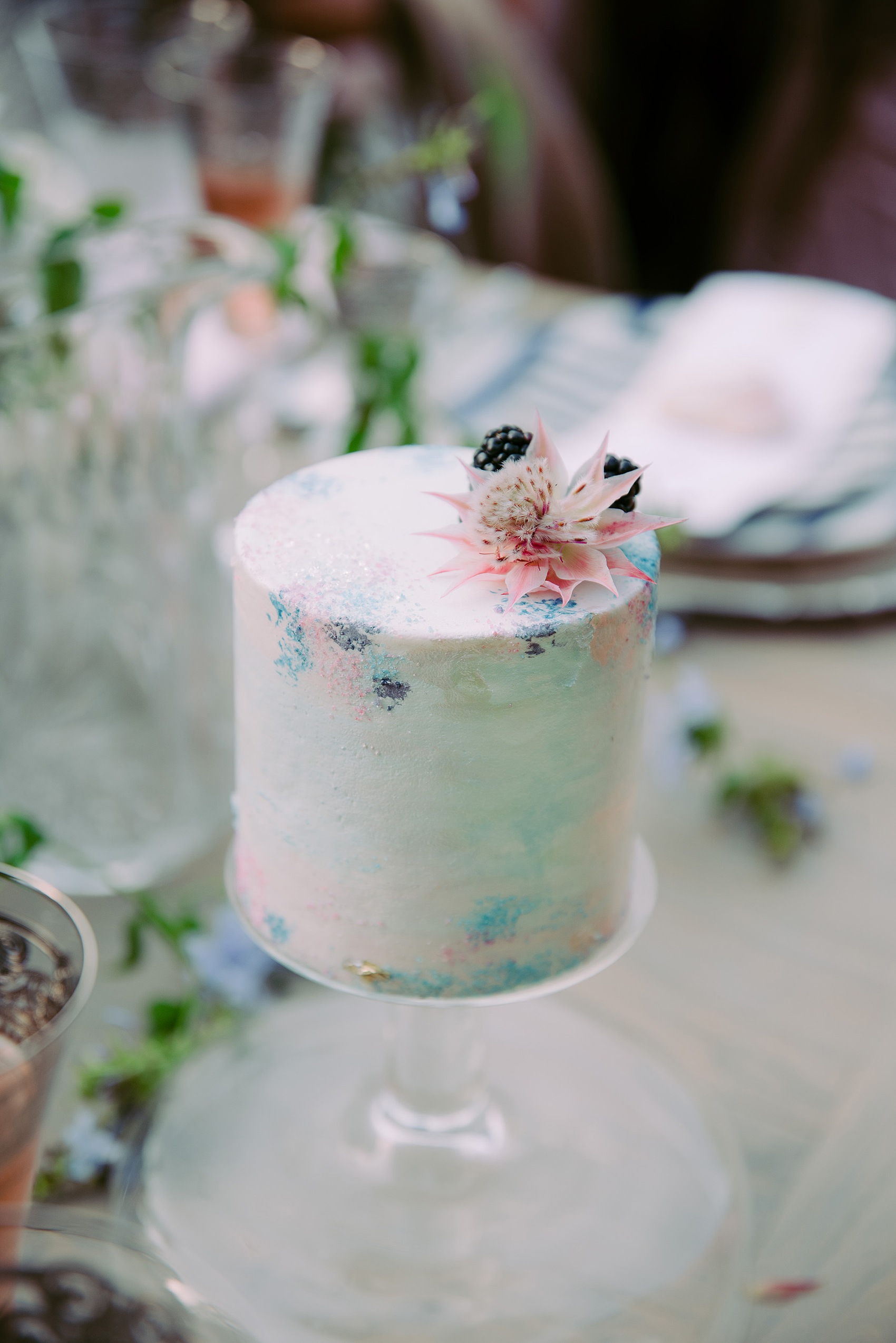 "We kept things elegant yet decadent without being too serious; the bride and her tribe pouted and played their way through this mini inspiration shoot to show future couples what joy they can have with their girls on their wedding day."