Here are are loves, at the start of Lockdown 2.0, but we're not going anywhere.We have gathered endless inspiration and real wedding stories over the past few weeks and months that I'm excited to share with you to help lift your spirits over the next month.
We have also shortlisted a number of real brides from the 250 who applied to write for us recently – and share their wedding planning/postponement stories. I cannot WAIT to notify those we've shortlisted this weekend and start sharing their stories with you.
This sublime shoot was sent in by wedding planner and designer, Alice Wilkes, and photographed by luxury Surrey and London wedding photographer, Rebecca Searle. This editorial features Rue de Seine gowns – always a firm favourite with Love My Dress brides.
The images were created when 30 people at a wedding legal – we are keeping fingers very firmly crossed that from the new year, we will be able to have at least this number of guests present at a wedding, and then some.
Rebecca Searle Photography

+ Follow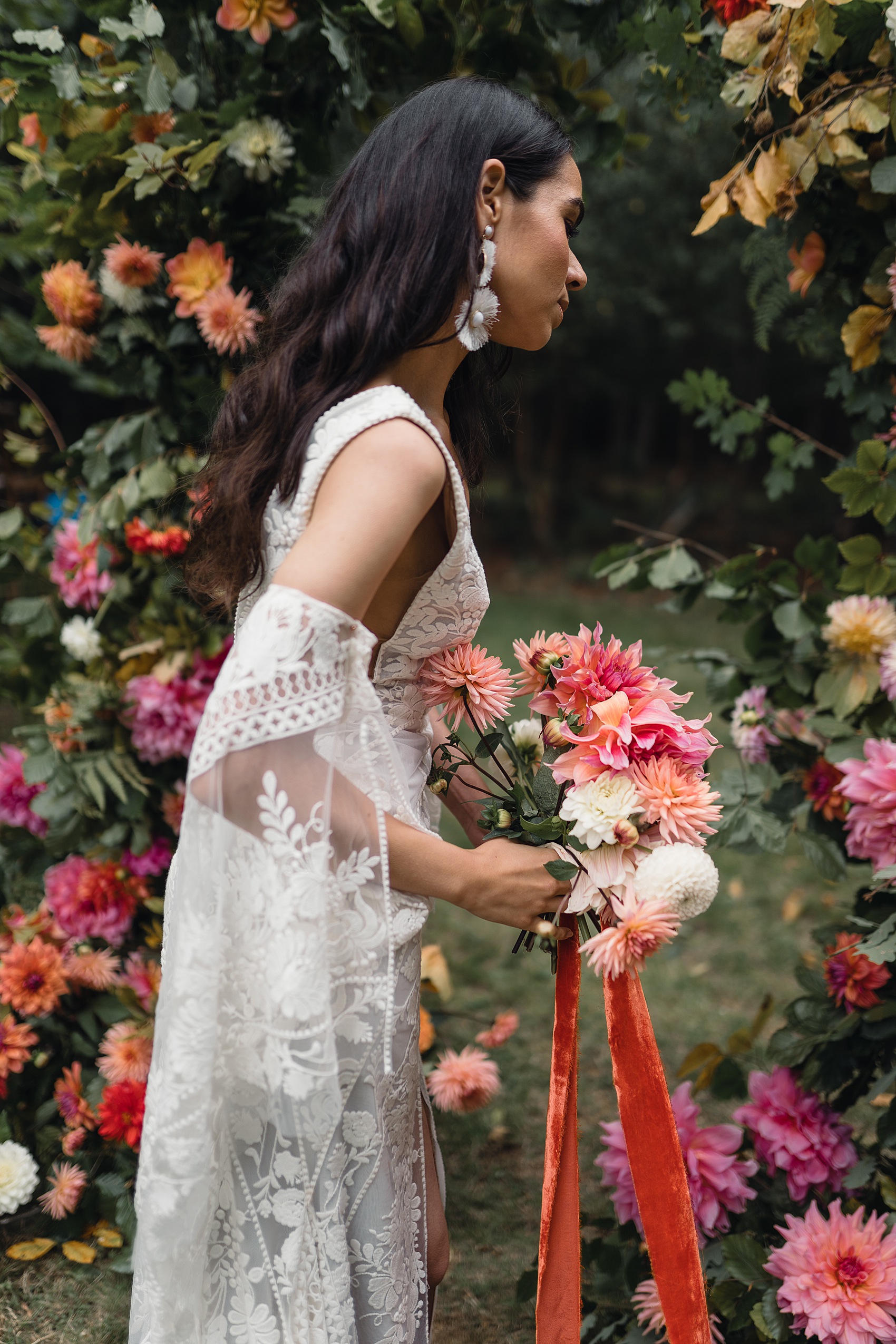 Alice's words follow…
"A Sustainable Autumnal shoot in a Private Woodland Setting. With every detail considered to make the setting for 30 as magical as possible. The inspiration from the shoot was to use the forest as our canvas. As the leaves were changing outside we decided to bring in a soft Autumnal Palette with a small injection of colour to compliment the moody forest surroundings."
"The event took place in a private woodland in Surrey."
"Dresses were romantic and modern bohemian bridal-wear to add elegance to the organic setting."
"Natural was the forefront of the beauty and babies breath and embellished hair clips were an extension of the the tossed braids."
"The ceremony setting was tucked away inside the forest with a foliage heavy backdrop with an injection of homegrown British florals."
Recycled antique rugs provided the aisle and wooden chairs provided a classic backdrop the setting. Fans acted as the order of ceremony on a hot Summers day."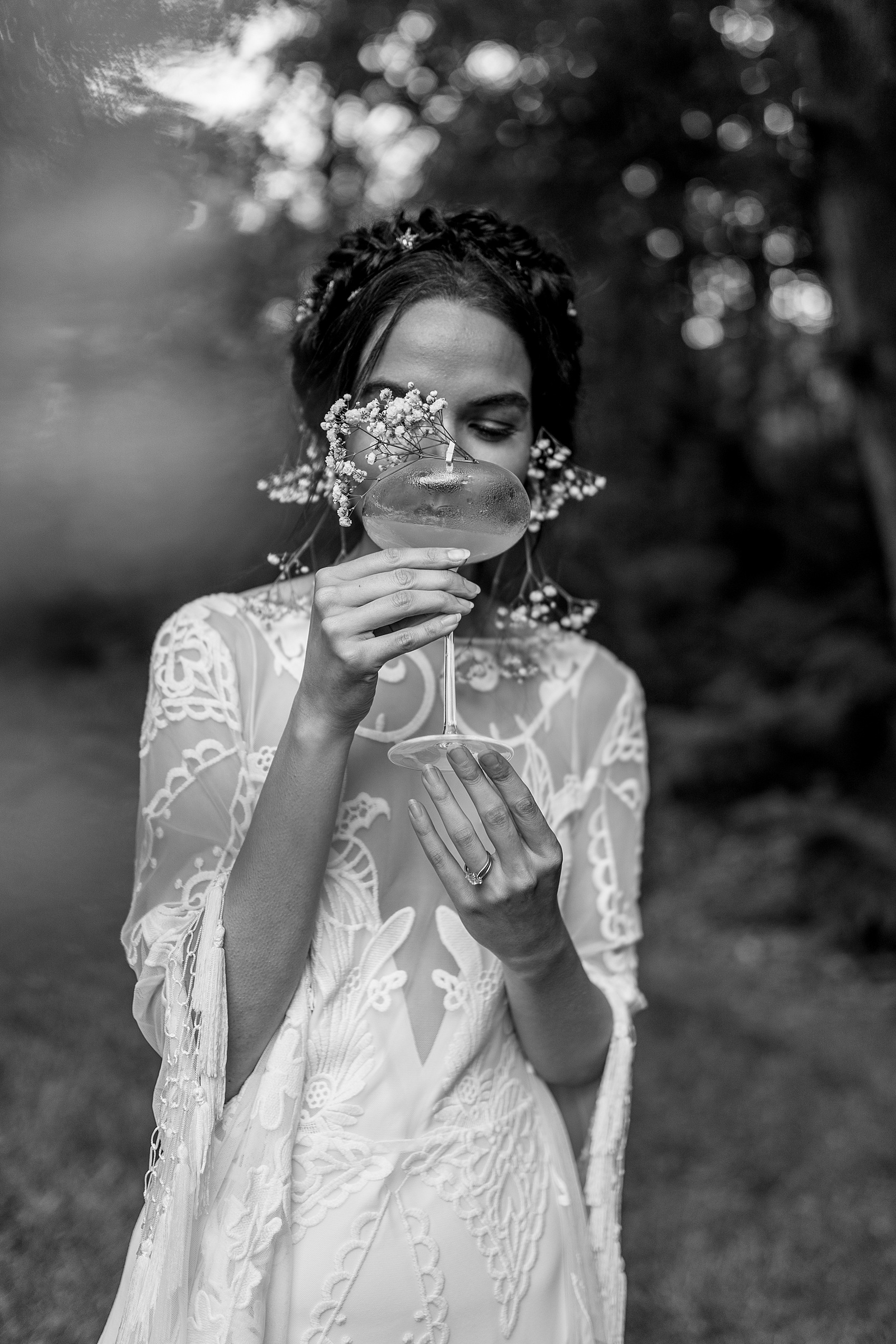 "The Bouquet was competed with a hand dyed burnt orange velvet ribbon and embroidered linen ribbons."
"Printing was inspired by the forest and we used 'Seed Paper' a biodegradable eco-paper that is embedded with wild flowers that can be planted post event."
"Hand drawn illustrations brought to life our Autumnal palette and handwritten place settings set in artichokes guided guests to their sets."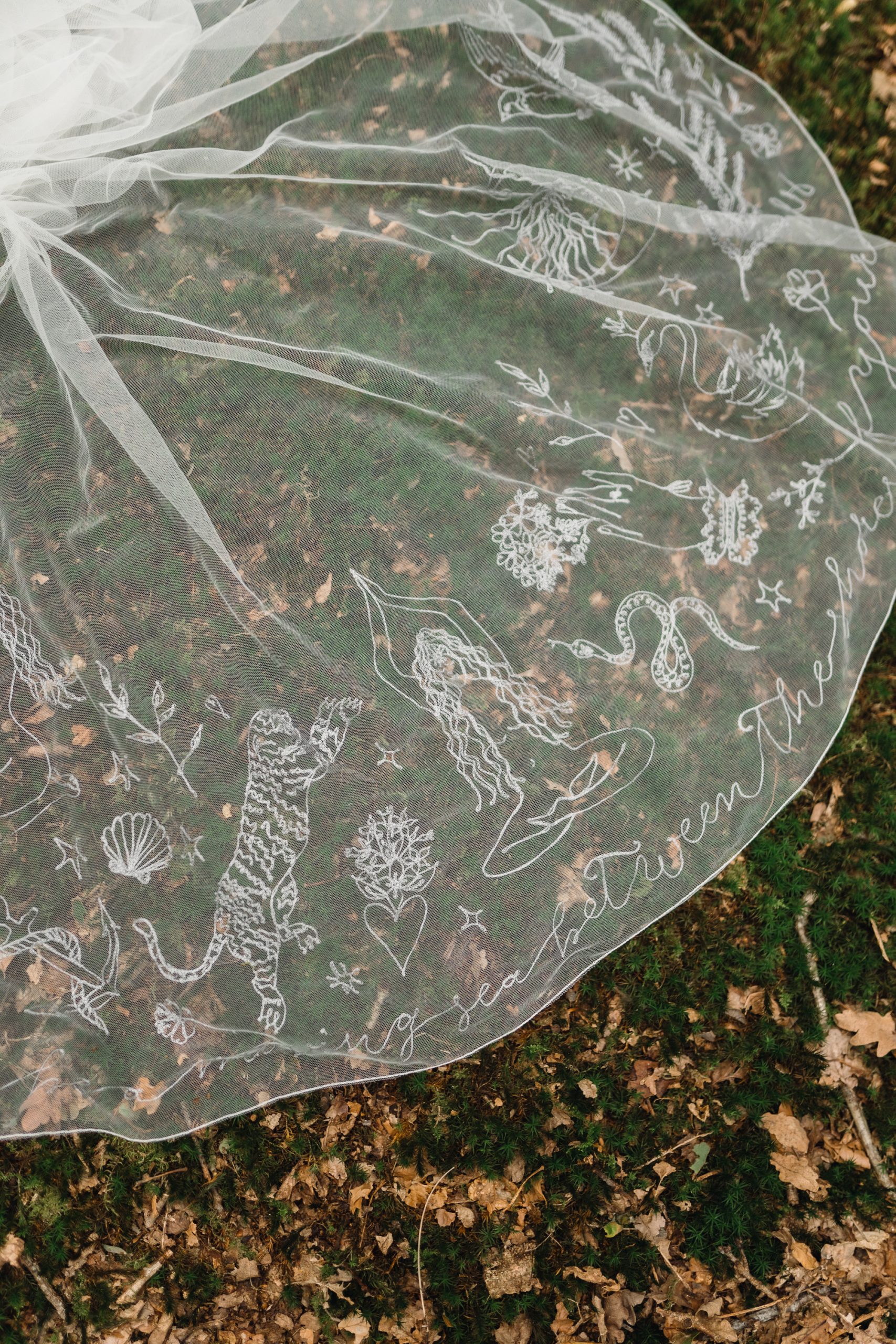 "The tipi area provided a landmark for the reception and guests drank foraged cocktails with floral and wild garnishes. The boho seating area provided a space for guests to relax which was ready to be transformed for the nighttime celebrations."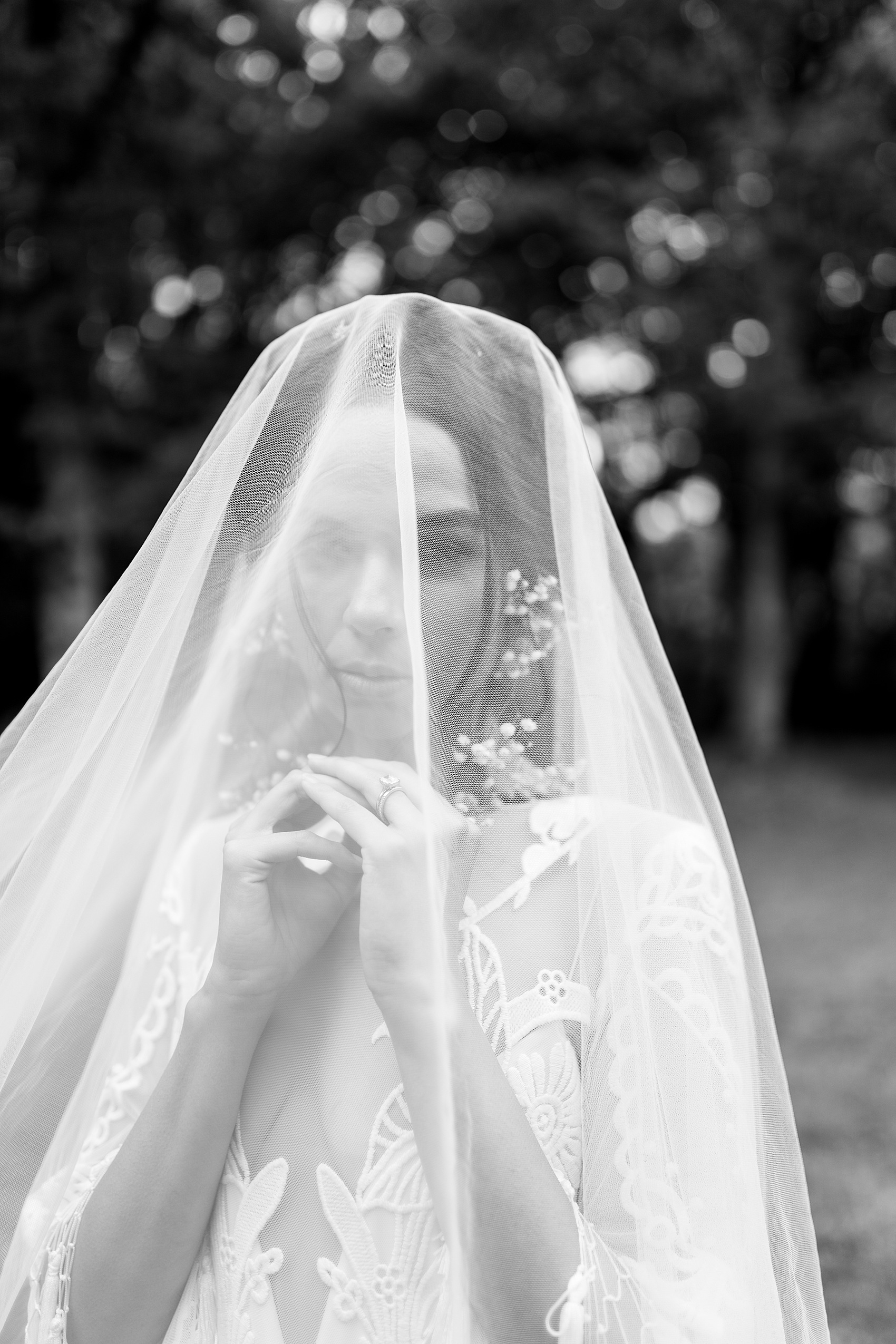 "Guests found their seats for dinner via the 600 year old oak tree that held wicker mirror with calligraphy names via hand dyed ribbons."
"A tree trunk provided the foundation for the cheese cake by Grape and Fig with fruit garnishes for the cake cutting moment."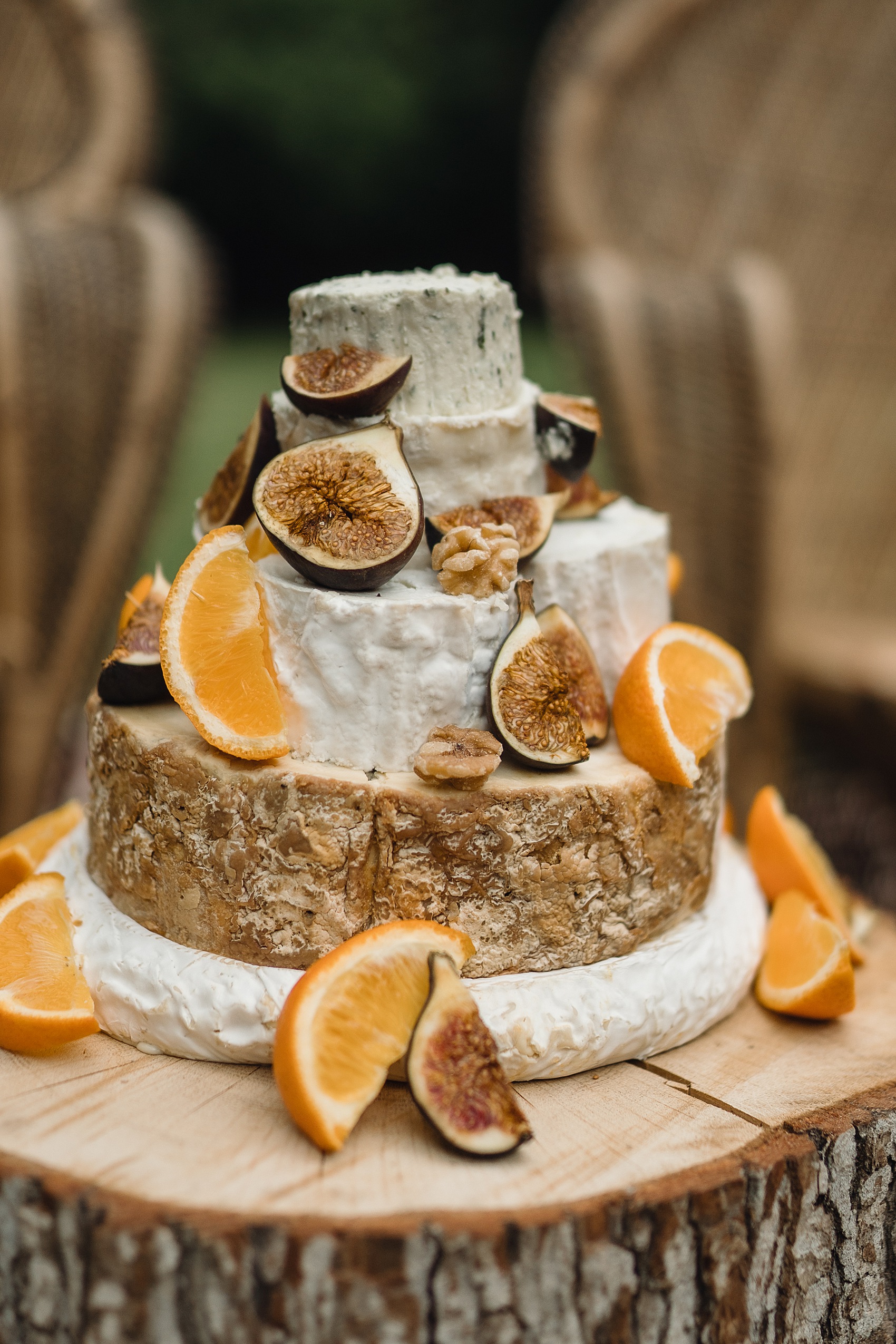 "The finale to the day was a bespoke cut curved table that worked with the shape of the forest pathway where 30 mixed rattan shades hung above for a magical setting that could be seen twinkling through the trees."
The table was decorated with stone candelabra and tall taper candles with a rustic rattan table settings complete with artichoke from the local farm."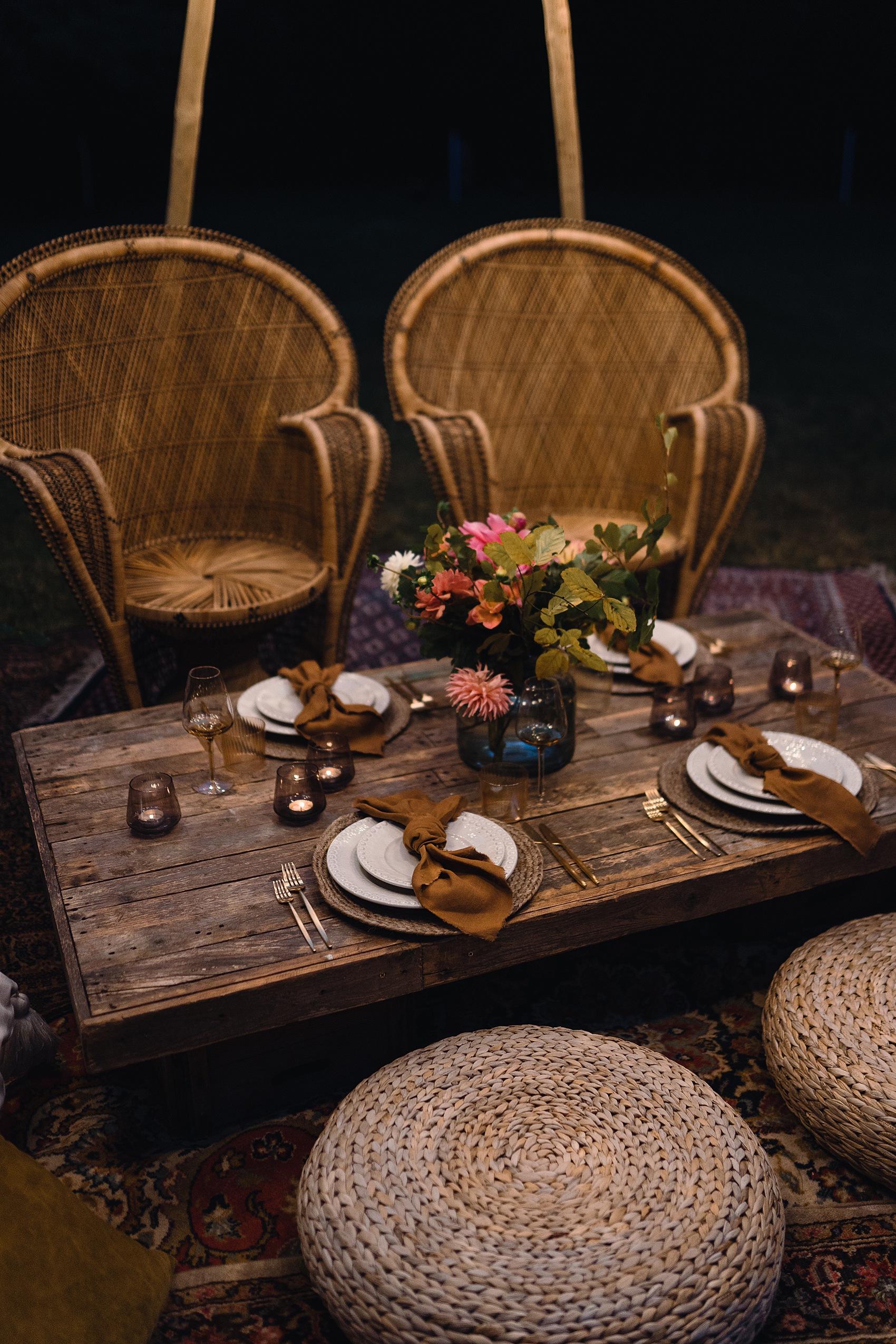 "Outdoor candles placed around the woodland provided a twinkling backdrop all night long."
"As night fell the Tipi was transformed into a party area that called guest to dance until dawn."