Hello lovelies – sincerely hoping that this finds you well and getting through the week OK.
This wonderful wedding was held at Chelsea Old Town Hall, after which, the couple celebrated with a marquee reception at a family members home – the kind of wedding so very many of you will be missing right now.
Software Sales Manager Abi, married Investment Banker Nabil on 1st July 2019. The couple allowed their suppliers to take the creative lead on their wedding.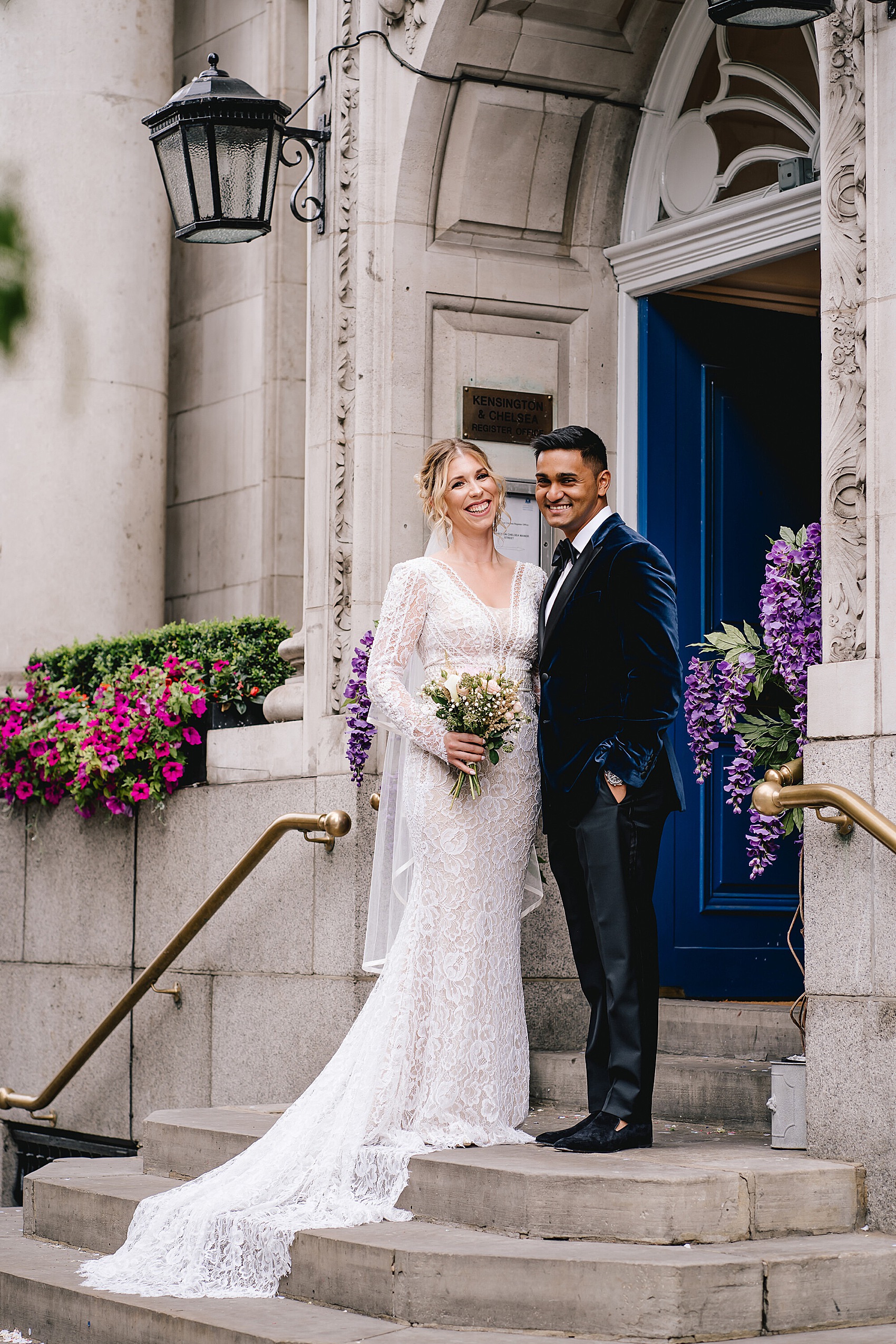 "We bought a Julie Vino dress at Blush and Ivory in Kensington. I had only tried on 4 dresses previously and had very little idea of what I wanted."
"The ladies there picked the dresses for me to try on based on very vague descriptions of what I thought I wanted and they were all beautiful but one stood out."
"I loved my dress because it was classic, comfortable and a great fit. The seamstress did a great job on the alterations and I didn't feel as though I was spilling out of it or going to break the zip."
"It was important for me that I wore something which I could look back on in 20 years and not ask myself what I was thinking."
"Our florist Rowena was recommended by Creative Catering which worked out really well as they liaised with each other on the style. I LOVED what she did with the centre pieces, she added little touches around the marquee and provided bouquets for my mum and aunt."
"My bouquet was gorgeous too and matched perfectly. You can never have too many flowers in my opinion and, had budget allowed, it would have looked like a meadow threw up in the marquee."
"April Taylor has cut both of our hair for 4 years now and had complete control over hairstyles for both days."
"My makeup artist Chetna Vekaria was recommended to me by a friend. I loved how she did my makeup; I usually don't wear a lot so I wanted it to look as natural as possible and lasted all day perfectly (both days)."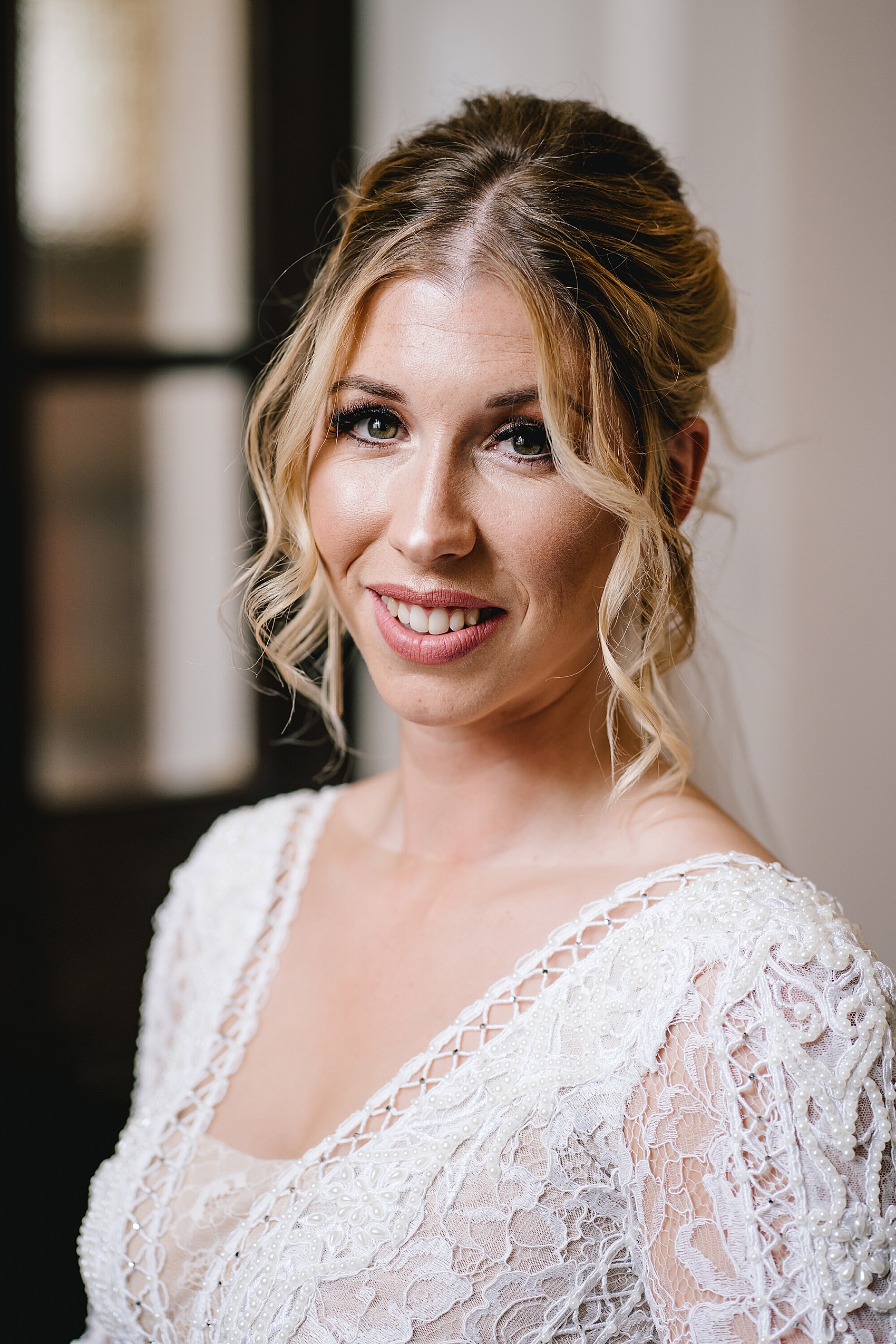 Nab looked fab in his blue velvet Armani suit and Gucci shoes, both from Selfridges. He also wore a Turnbull & Asser shirt, from their own shop.
"Nab and I met at college in 2006 in history class. This was back in the days of MySpace and, despite having two classes in common, this was our main method of communication."
"We started dating in 2007. We got engaged after 10 years of dating when I (Abi) had given up on ever being asked."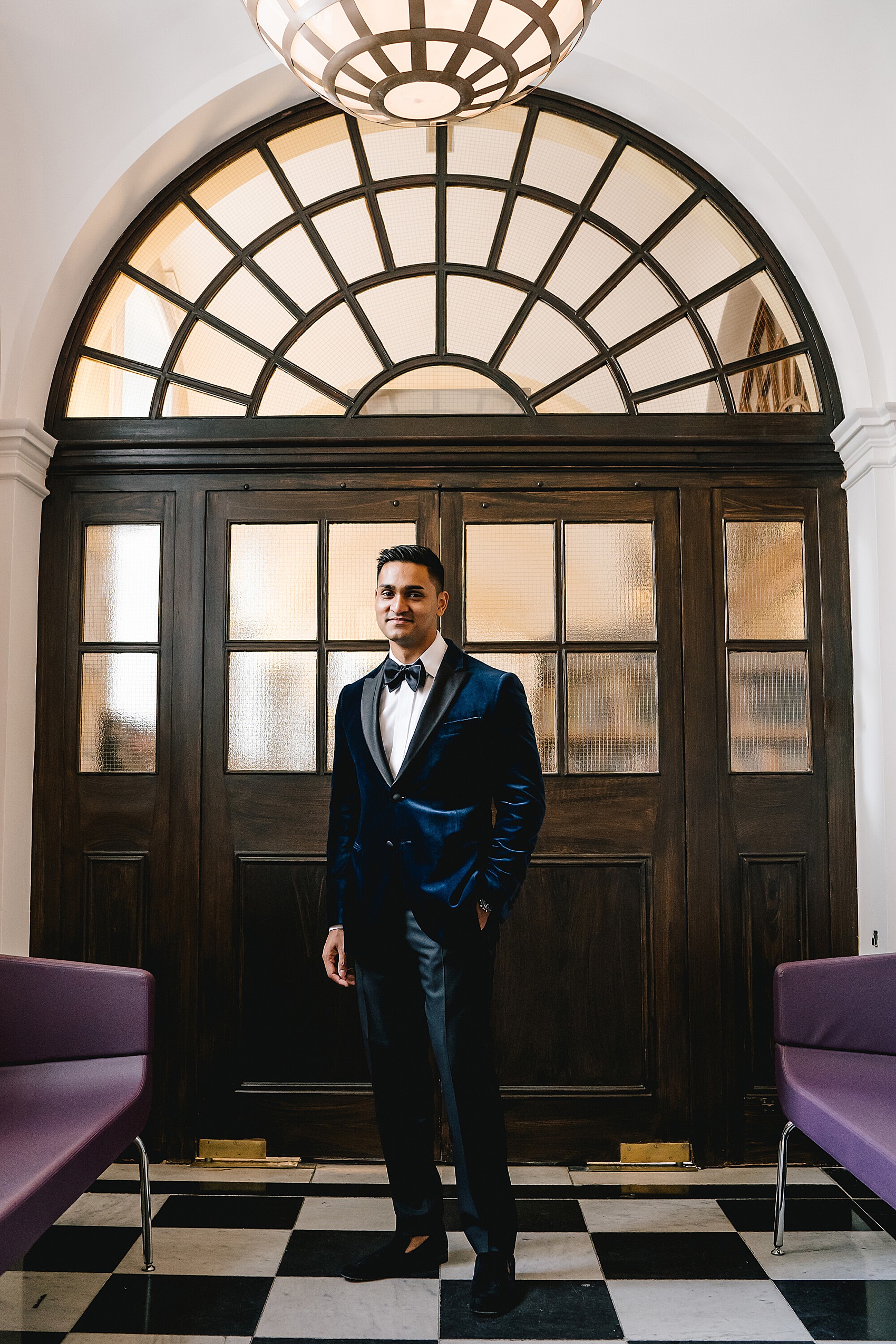 "Nab took me to Lapland where we stayed in a log cabin in the middle of the woods. I thought that he might be getting rid of me in a place where no one could hear me scream."
"We went on a reindeer sleigh ride and saw the Northern Lights and he proposed when I (being the man in the relationship) was lighting a fire back in the cabin.
The couple held their ceremony at Chelsea Old Town Hall…
"Nab chose this venue. He said that it was because it was the best looking Town Hall in our area but had previously mentioned that Patrick Vieira got married there so I think that this factored in."
"As we only had 12 people at our ceremony, we decided to walk down the aisle together."
"We used the same ring supplier for the wedding rings as the engagement ring that Nab had had made as we got to design our own."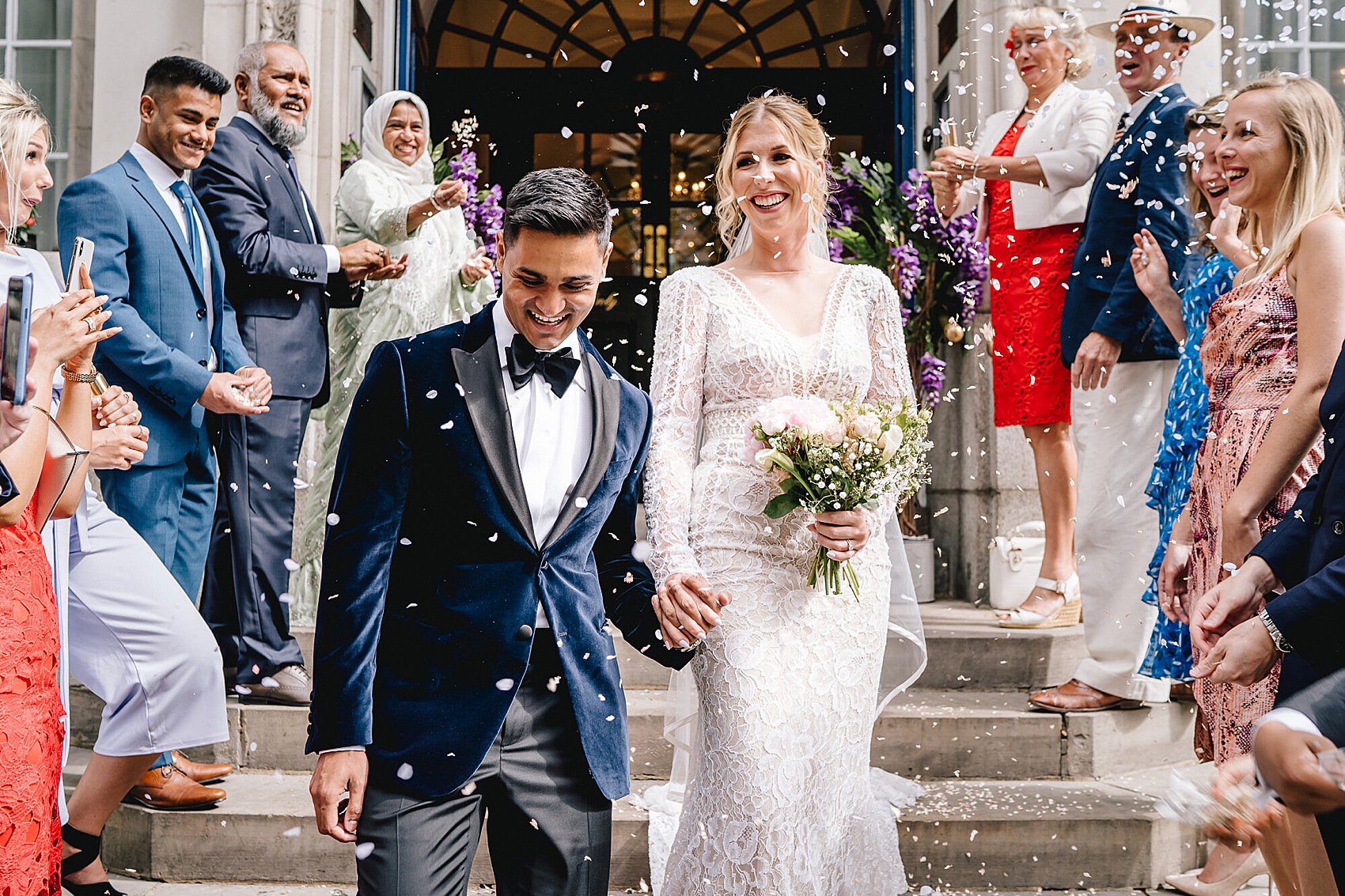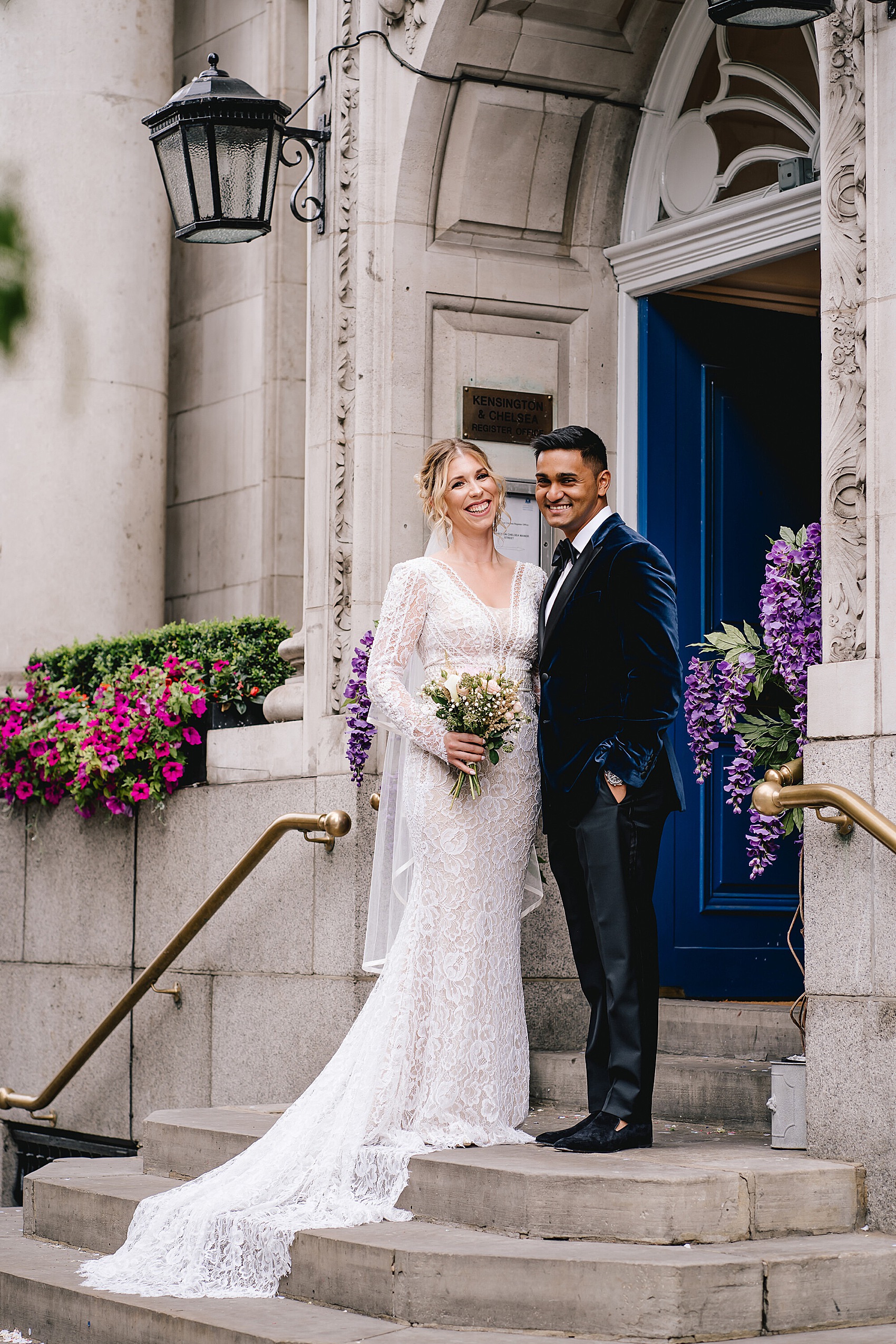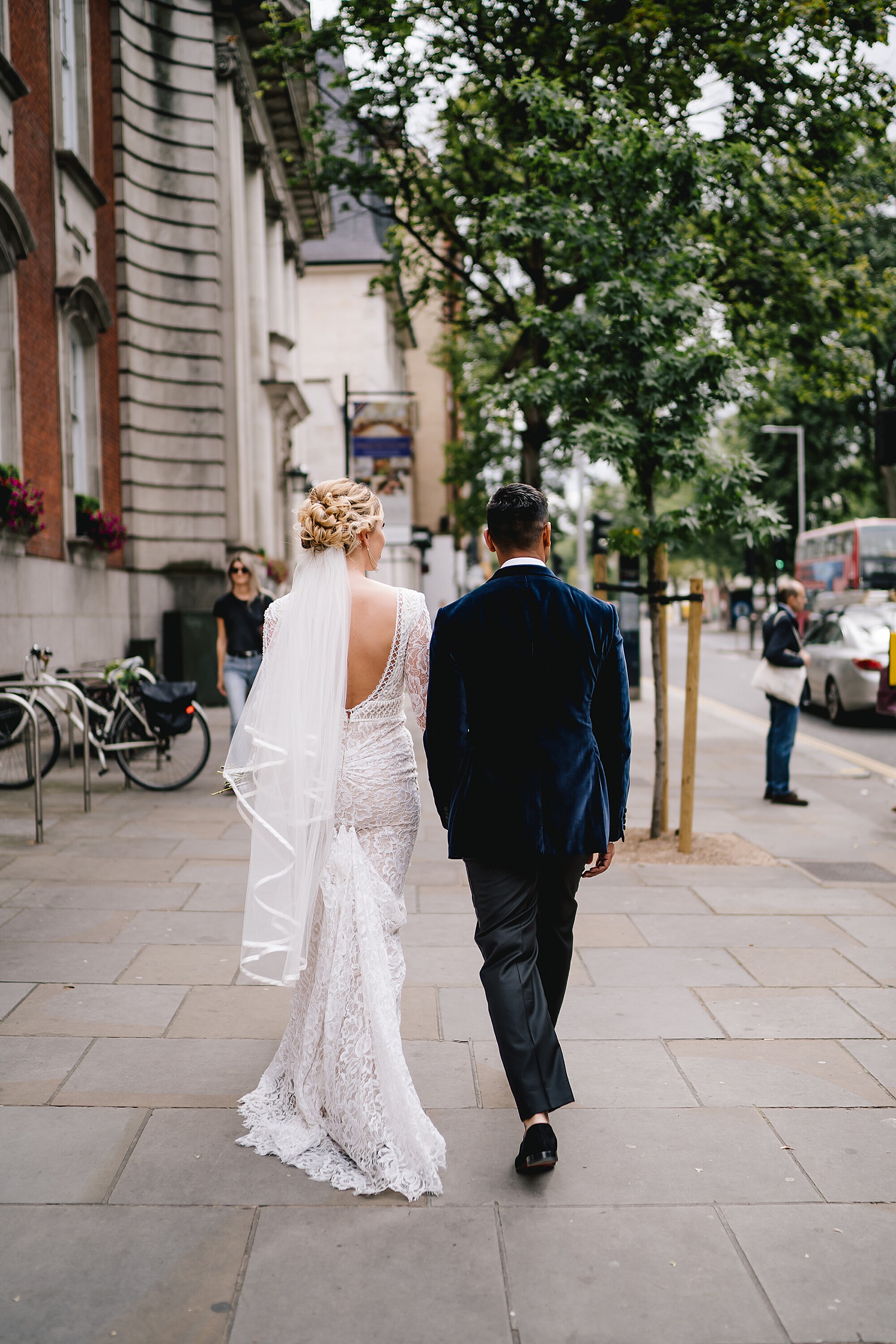 "Because the area is so beautiful, we decided to ask Nick, our photographer, whether he could come to London and take some shots around the venue."
"We were very glad that we did as they're some of our favourite shots and make for a diverse wedding album."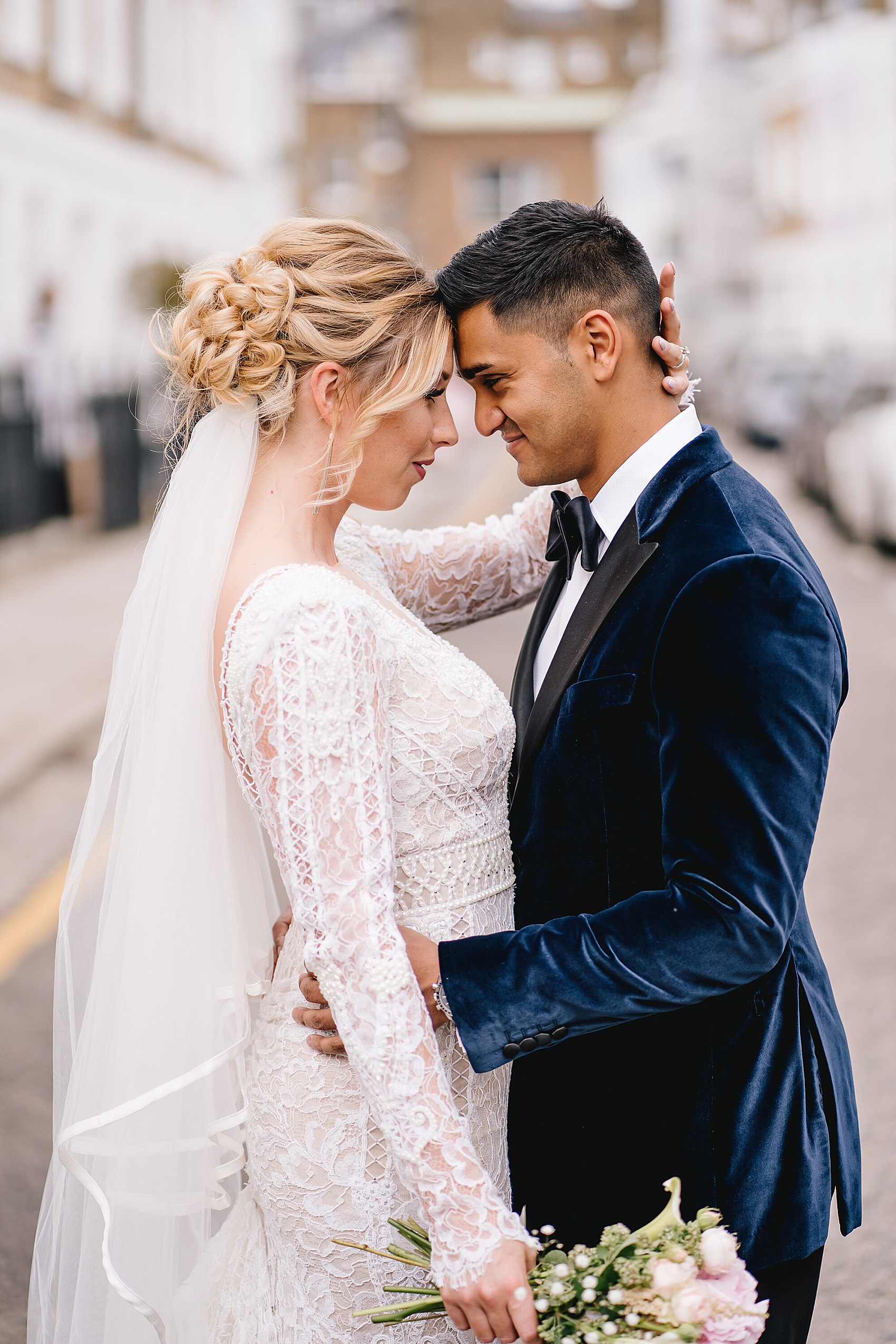 "The photography was probably the most important thing to us when we were planning. We had looked at a number (A LOT) of photographers' portfolios and Nick Parker's was the one which really stood out for us."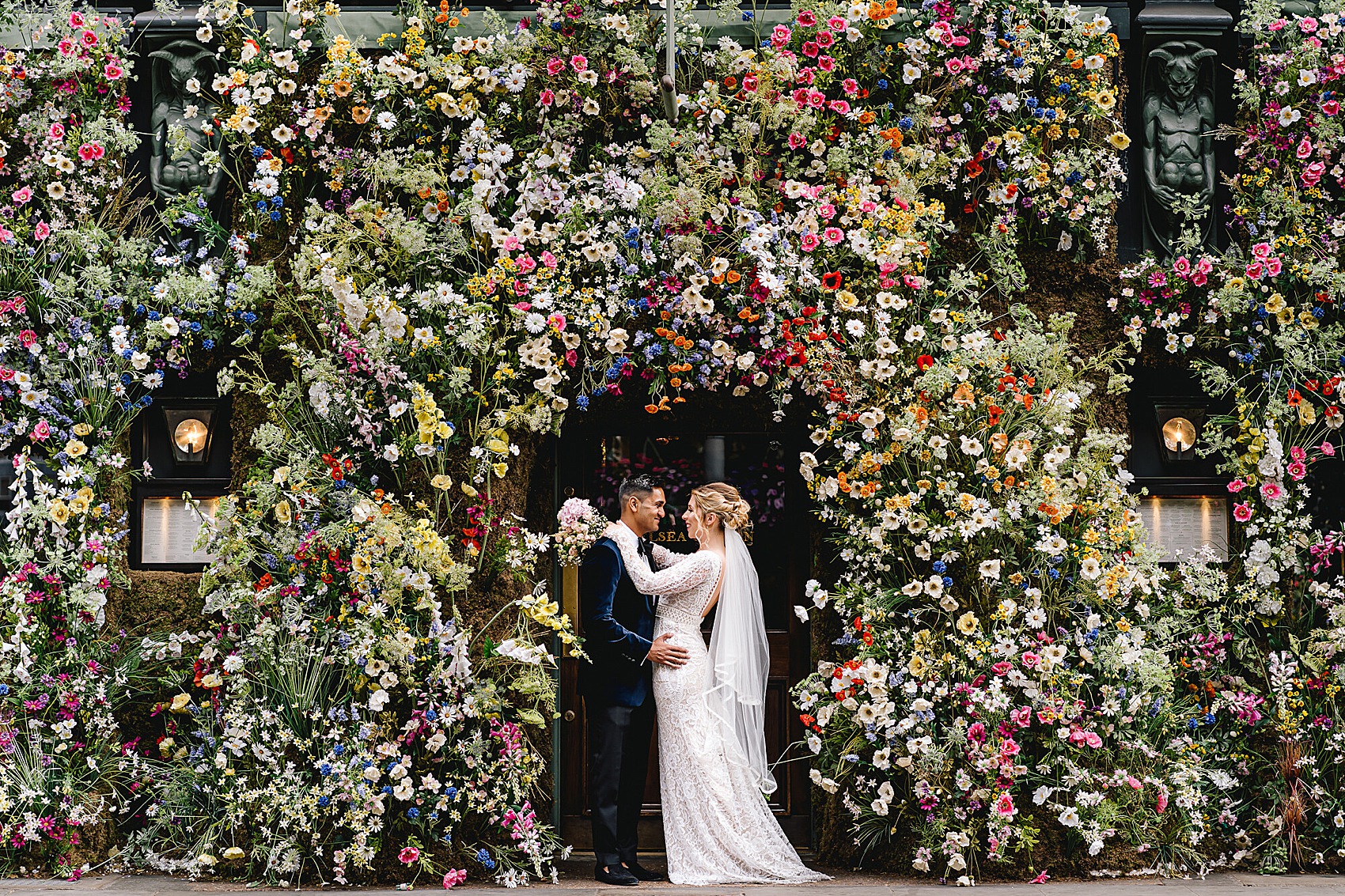 "The shots were creative and captured peoples' essence but also not pretentious so they will be timeless. We only met Nick but he put us at ease from the first meeting."
"I hate having my photo taken but Nick had a way of making the photo shoot really relaxed and unintrusive."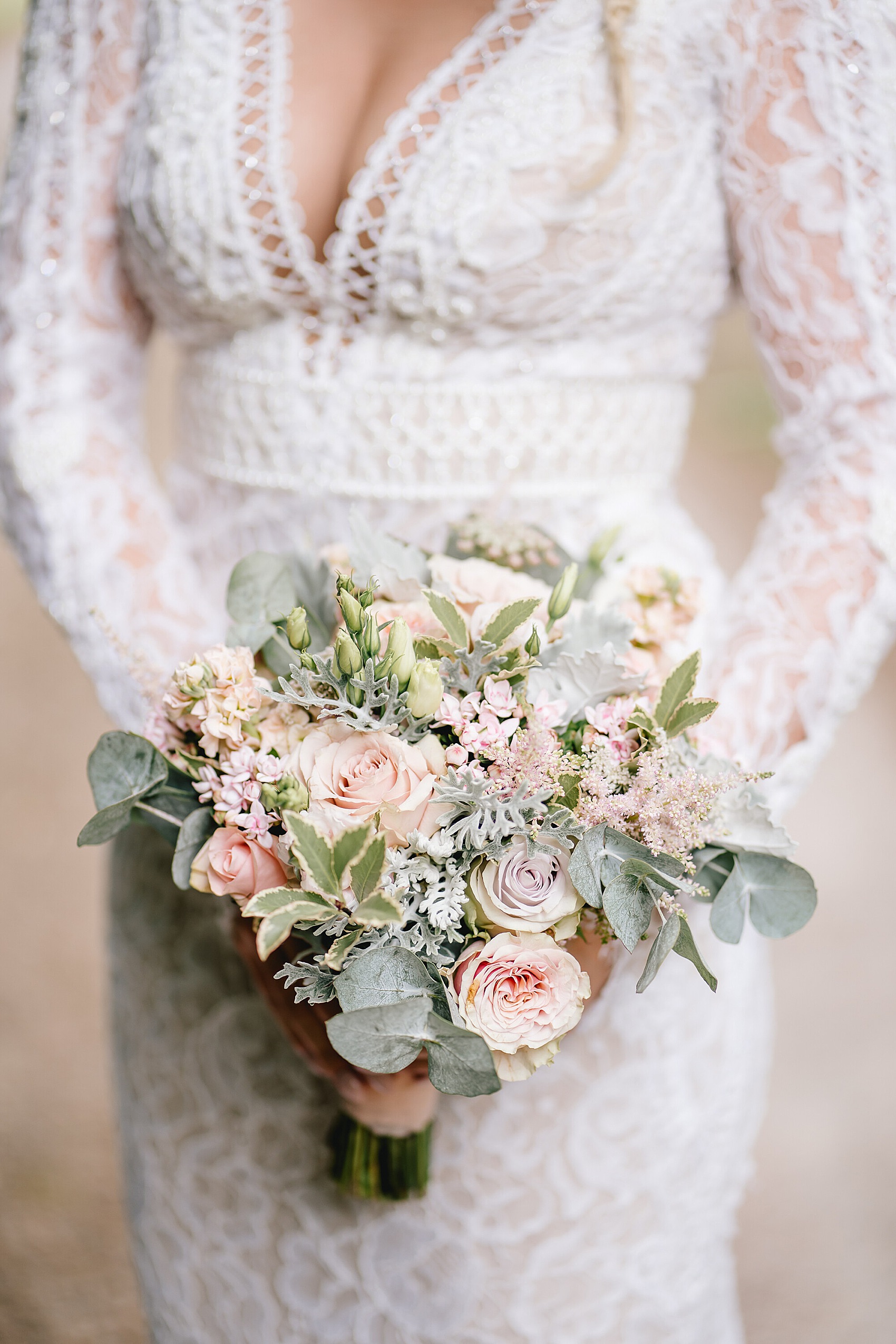 The couple held a party reception at the bride's Uncle's incredible house in Kent.
"We discussed the party location at length and we couldn't think of anywhere else that we would rather hold it. I had spent a lot of my childhood there and it hold lots of amazing memories."
"My uncle hosts the most wonderful parties whenever he can find an excuse and, luckily, he agreed to hosting ours."
"My uncle had used Creative Catering for his birthday party and we really enjoyed the food and format. They bought out food for the table and we were able to serve ourselves."
"We decided to do this for the wedding breakfast as people would have more choice."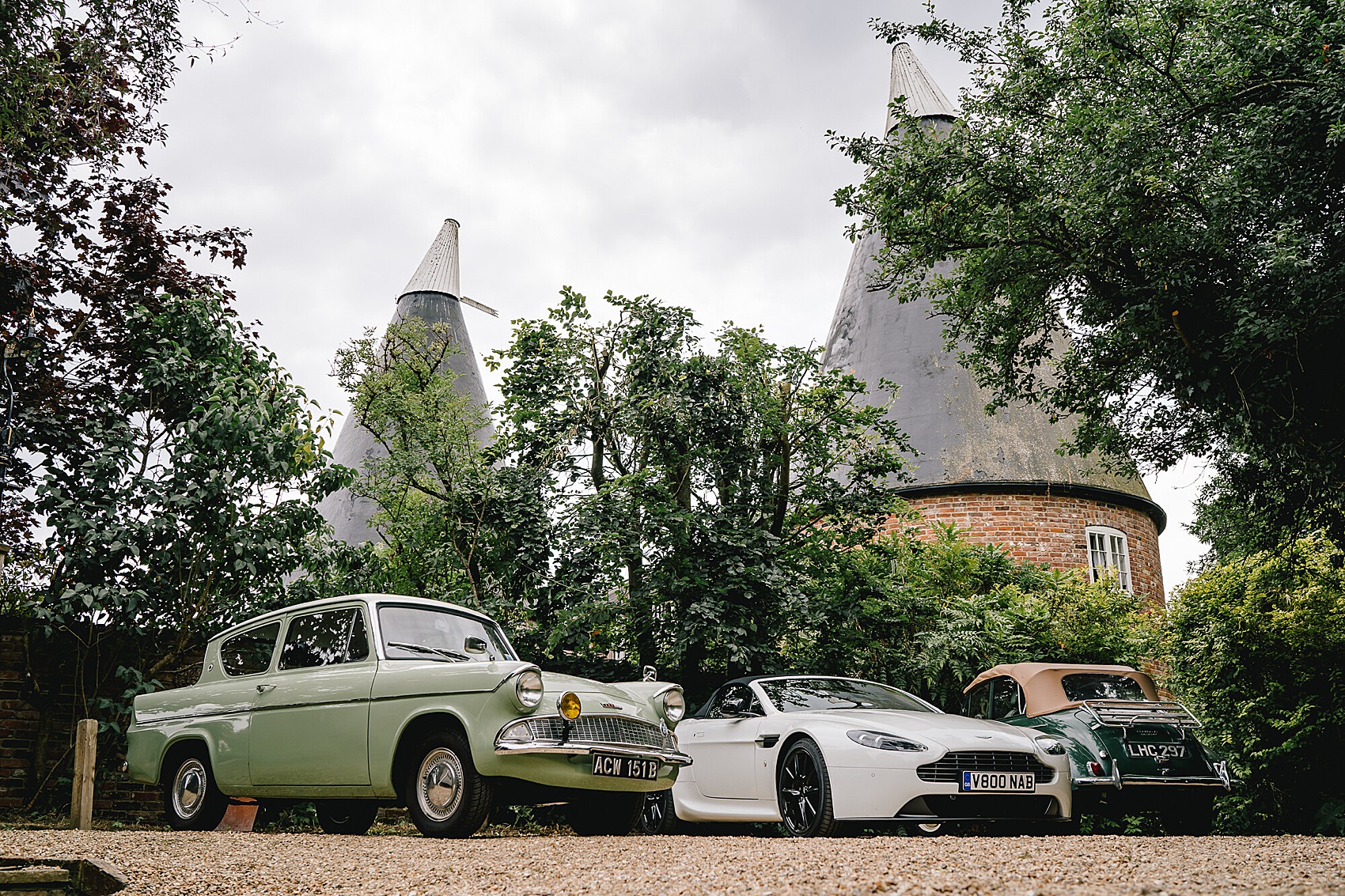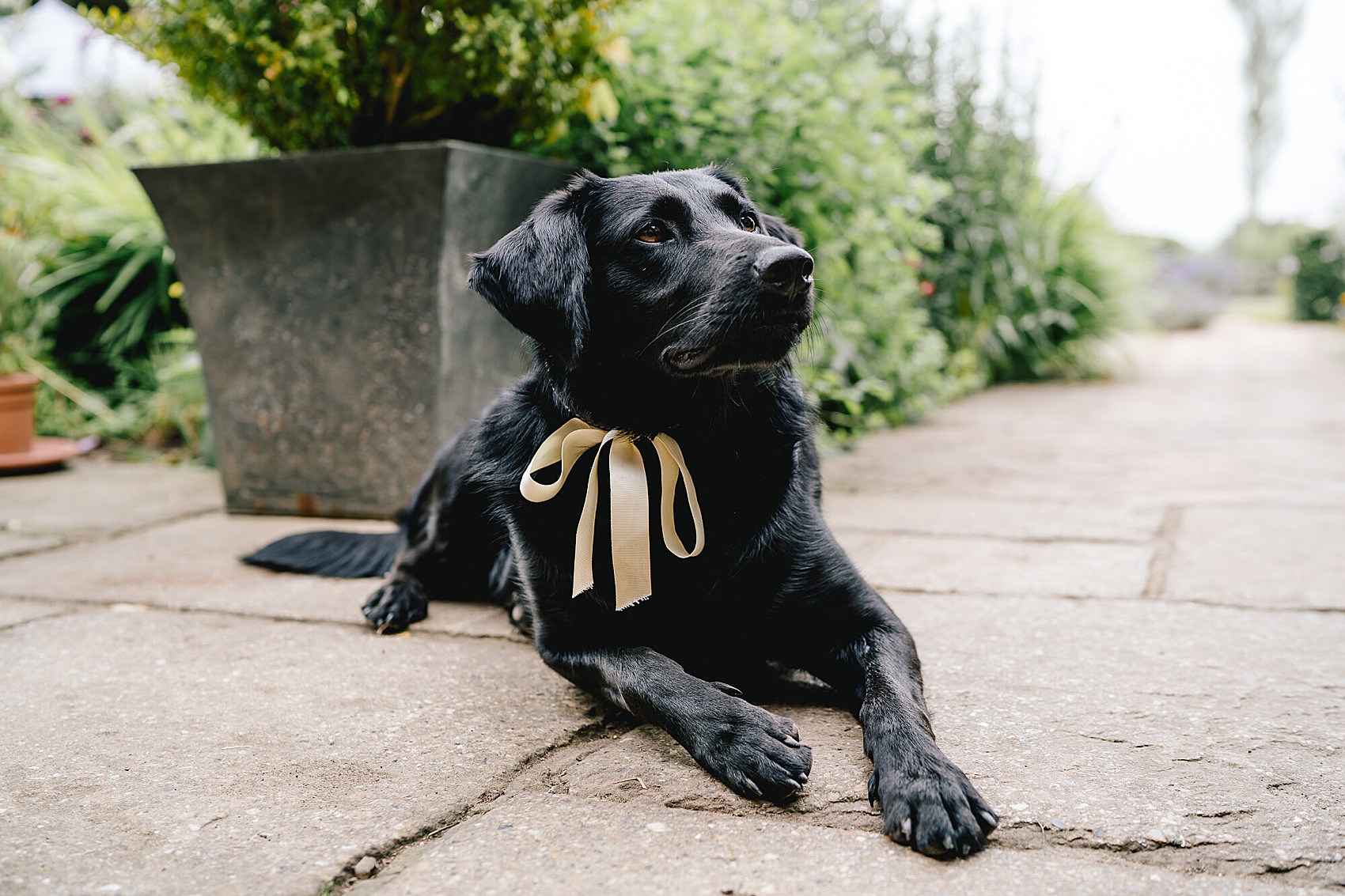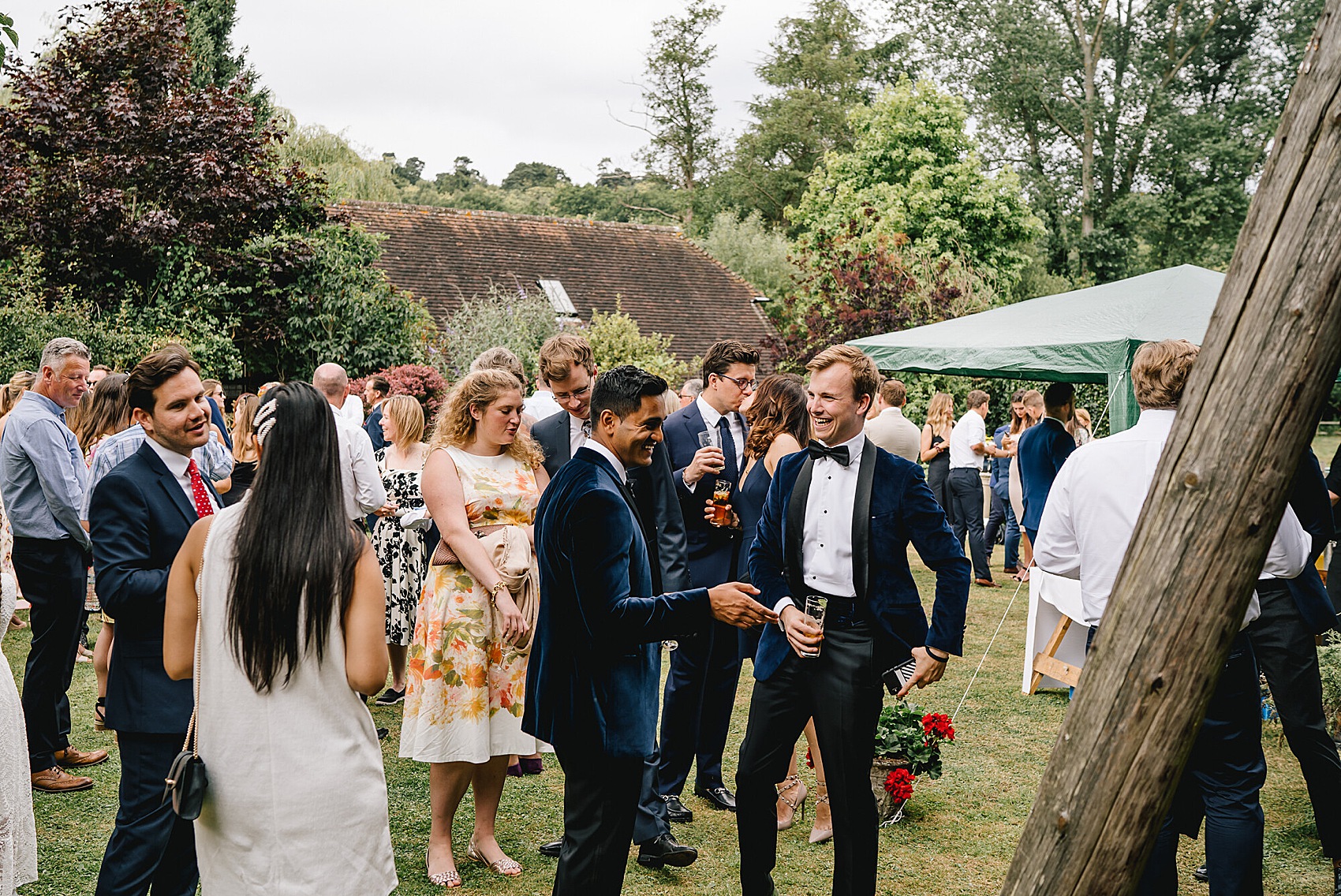 "Creative Catering managed the majority of the event and we will eternally be grateful for what they did. Jude was excellent from start to finish; straight forward and fulfilled the brief perfectly, she made the day run smoothly and removed a lot of stress."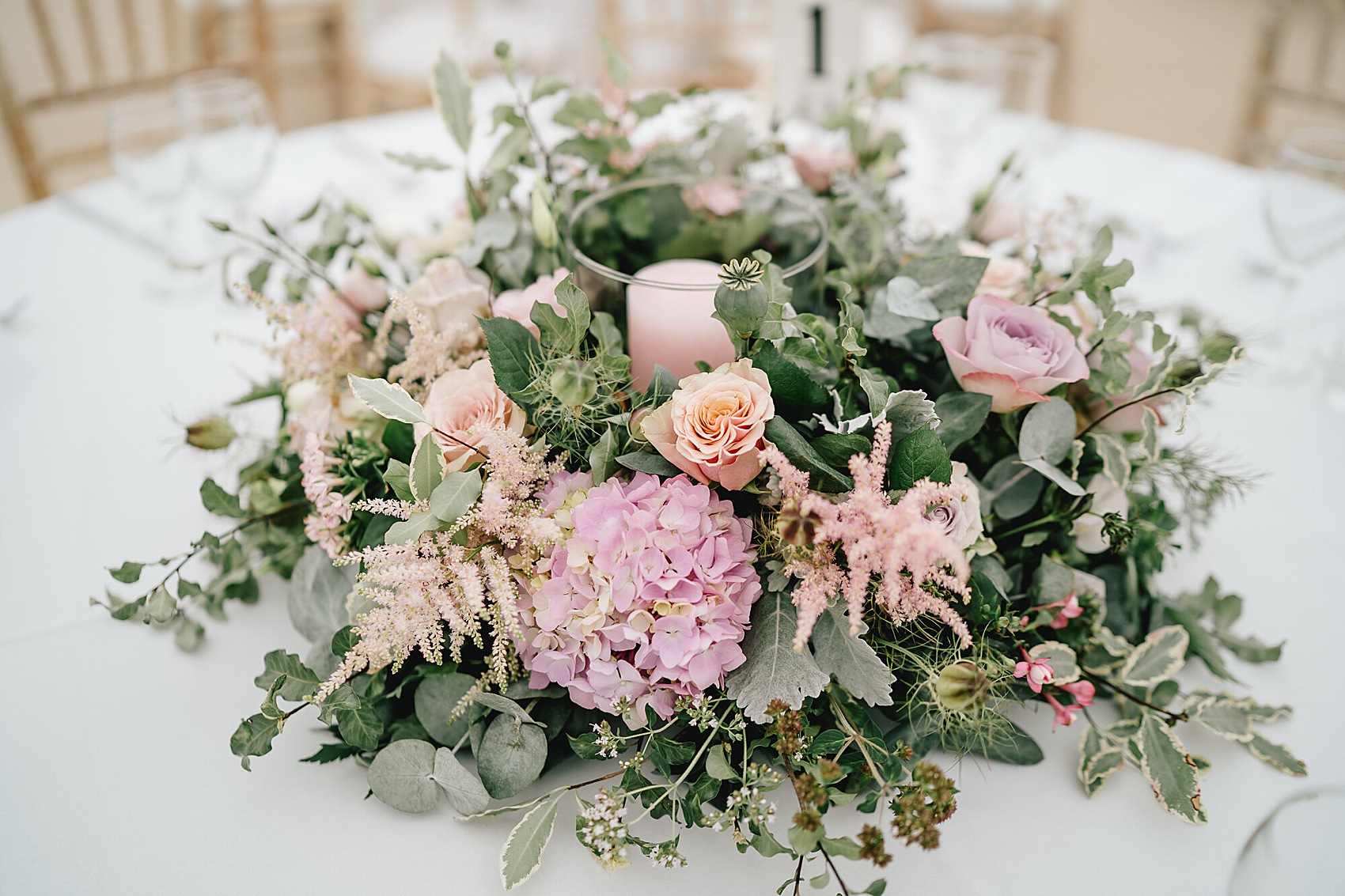 "Our suppliers, Creative Catering and Rowena Ray, our florist, decorated the marquee and bar area. We had an old barn which we made the dance floor. We decorated this ourselves with material and branches."
"The rest of the party venue is fairly picturesque naturally however my uncle had kindly planted up some additional flower beds.
"Jennie of Little Boutique Bakery designed my cake around the theme we'd spoken to our florist about. We had an idea of what we wanted when we met her (probably the only instance of us knowing what we wanted…) and she drew out the design and sent it to us on the same day."
"The cake looked perfect and tasted incredible."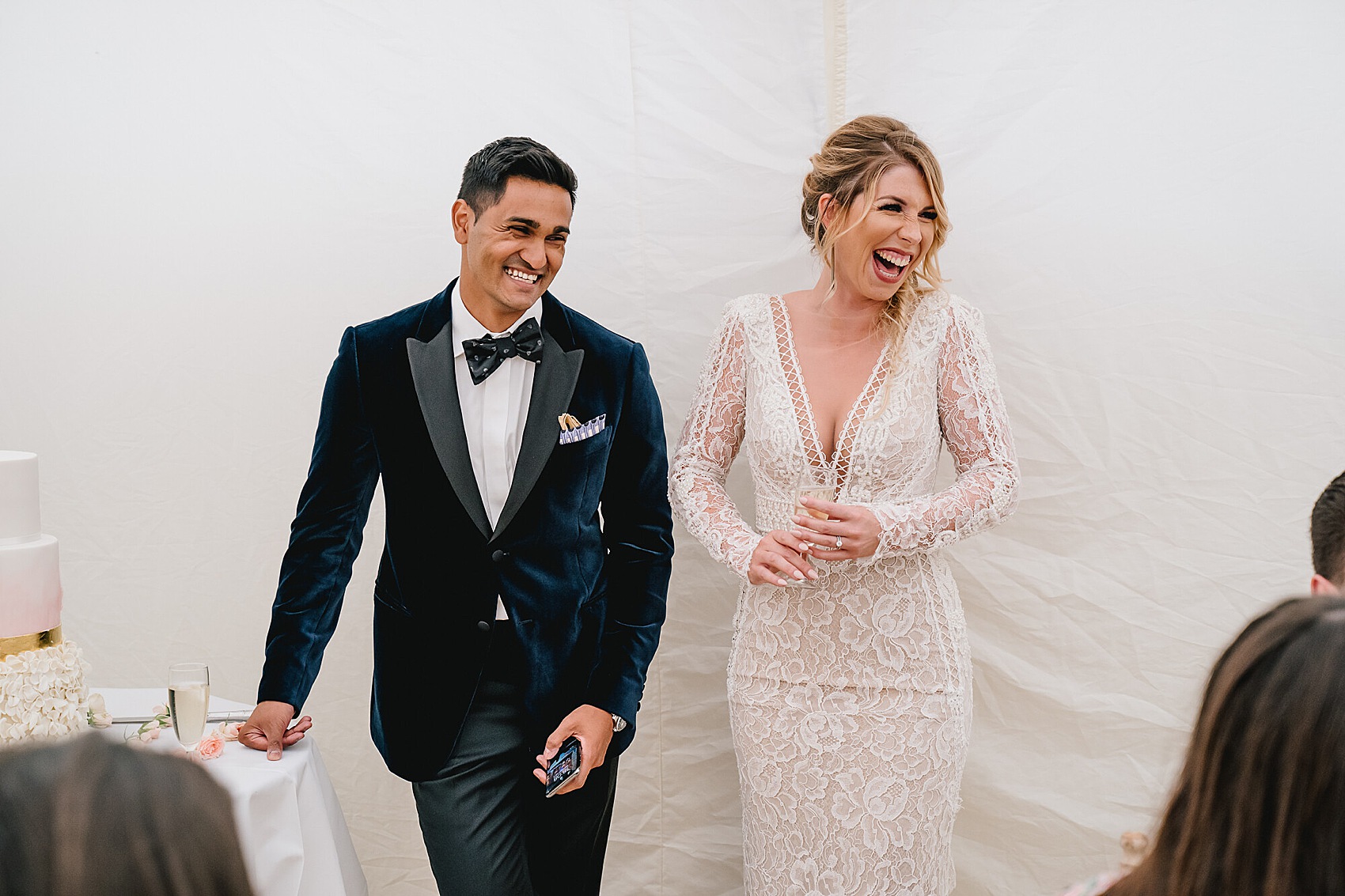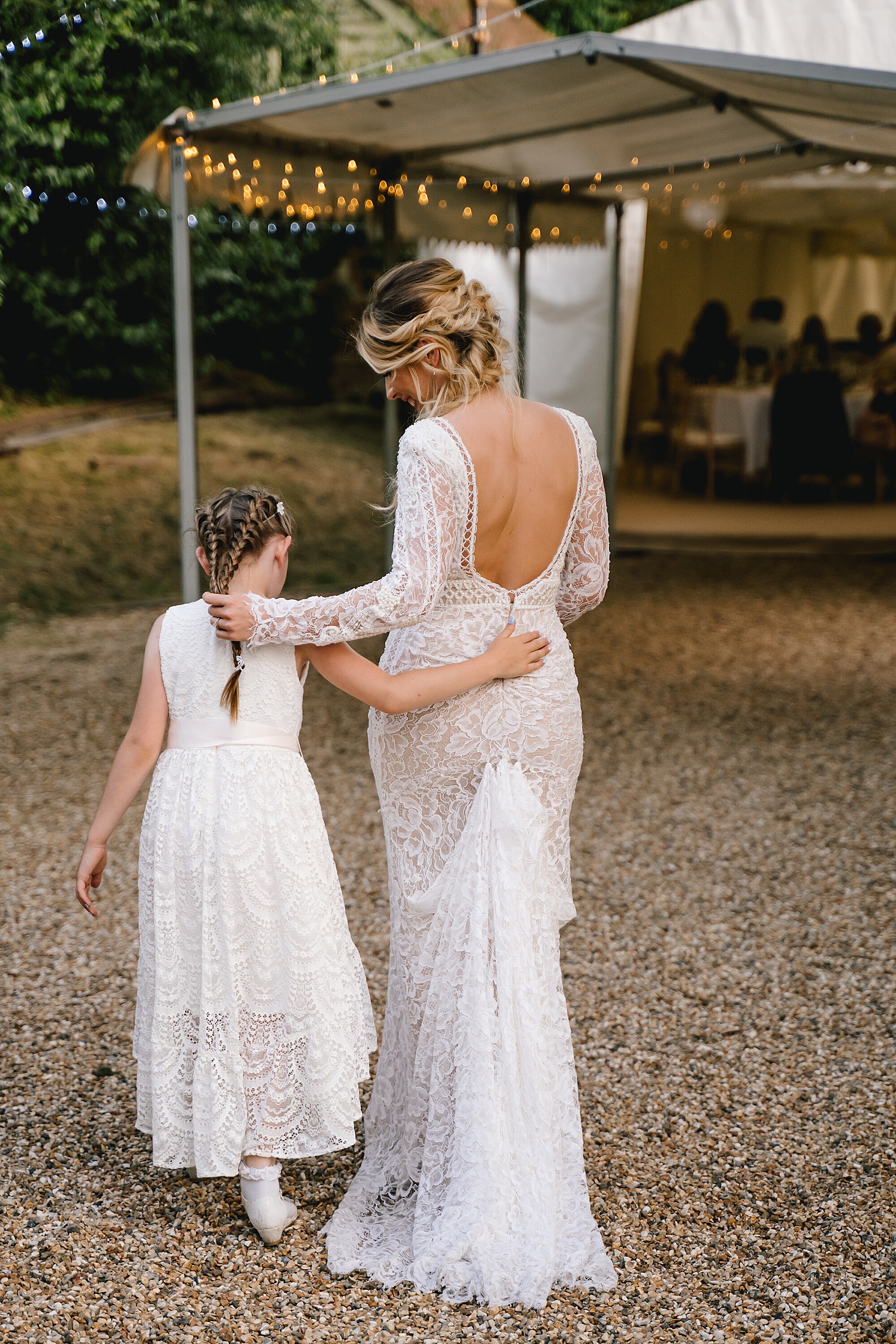 "Our entertainment supplier, Marcel Mendez Music, provided the lighting for the party – it had a club feel. We had some UV glasses and glow sticks going around. Coupled with an open bar there was a great atmosphere."
"We pondered doing a first dance because we thought it would be a good way of getting everyone out of the marquee however, we realized that neither of us can dance and that we didn't had no desire to show off our lack of rhythm to our loved ones. So we didn't."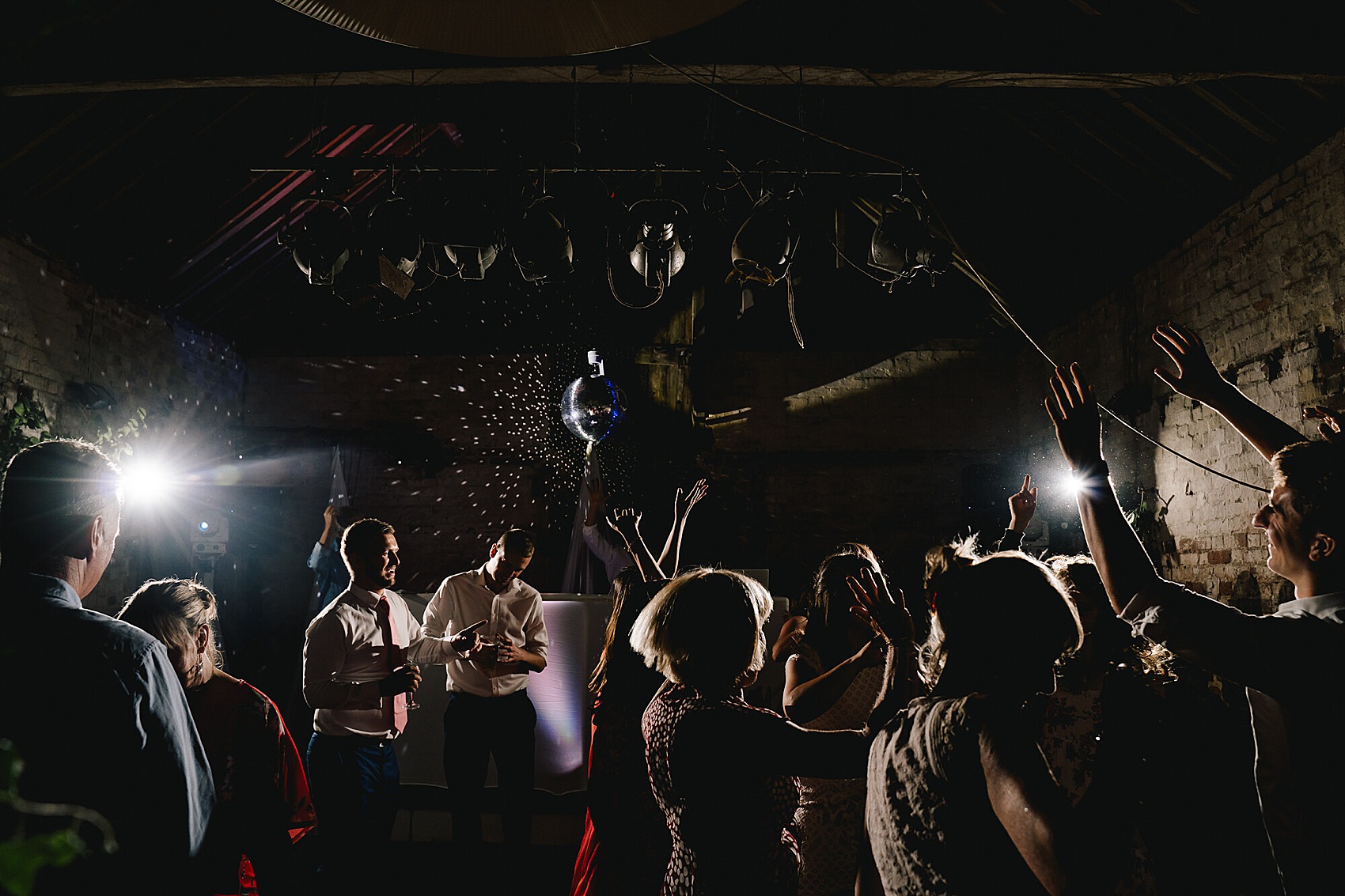 "My uncle had previously used Marcel Mendez Music at his own parties and he always has everyone up on the dance floor. Our wedding was no exception and he adapted to guests' requests. Everyone had an amazing time that evening."
"We had Domino's delivered at around midnight. We had ordered round 15 pizzas and a lot of sides thinking that there would not be that many people remaining at this time but, as soon as they arrived it was as though a swarm of drunken locusts had descended and everything went in approximately 3 minutes. In hindsight I would have ordered a LOT more."
Words of Wedded Wisdom
"We'd really say to relax, think about what the most important parts of the day are and what you're trying to achieve and enjoy the process. We just wanted our friends to have a great time and to have some amazing memories to look back on."
"Don't overwhelm yourself. Things will go wrong but the people who are supplying you do this all the time and things will work out. Don't sweat the small stuff."
"I really enjoyed the speeches. We hadn't planned to do speeches in advance however I had prepared a thank you speech. This turned into a roast of my new sister in law who followed this up with a heartfelt, really touching speech."
"Because we wanted a small wedding and party, we were hopeful that we could do this on £10k. However, owing to our expensive tastes and lack of control when spending it came in at a little over £30."