We've hit the pause button this week. It's been necessary, for a whole pile of reasons. It's been that kind of week, right?
These beautiful, beautiful images coming your way from creative friends over in the German wedding industry, and I'm really happy to be sharing them after spotting this Instagram Reel from By @byavecreations, which encourages black brides to wear their natural curly hair with pride on their wedding day.
This editorial was all about bringing the concept of maximal and minimal into the same creative space and was conceived and produced by Beyond Tales.
Beyond Tales, founded by owner Sarah, is a small event and design agency specialised in urban and modern wedding planning. Sarah and Liv are two powerful and creative women who find joy in creating truly individual and authentic weddings.
"We wanted to create an atmosphere which shows the pure beauty and modernity of a micro wedding – not only regarding the numbers of guests but rather in the settings itself."
"For this reason our effort and purpose was to show the beauty of a natural and minimalistic scenery with natural earth based colours and organic materials and forms."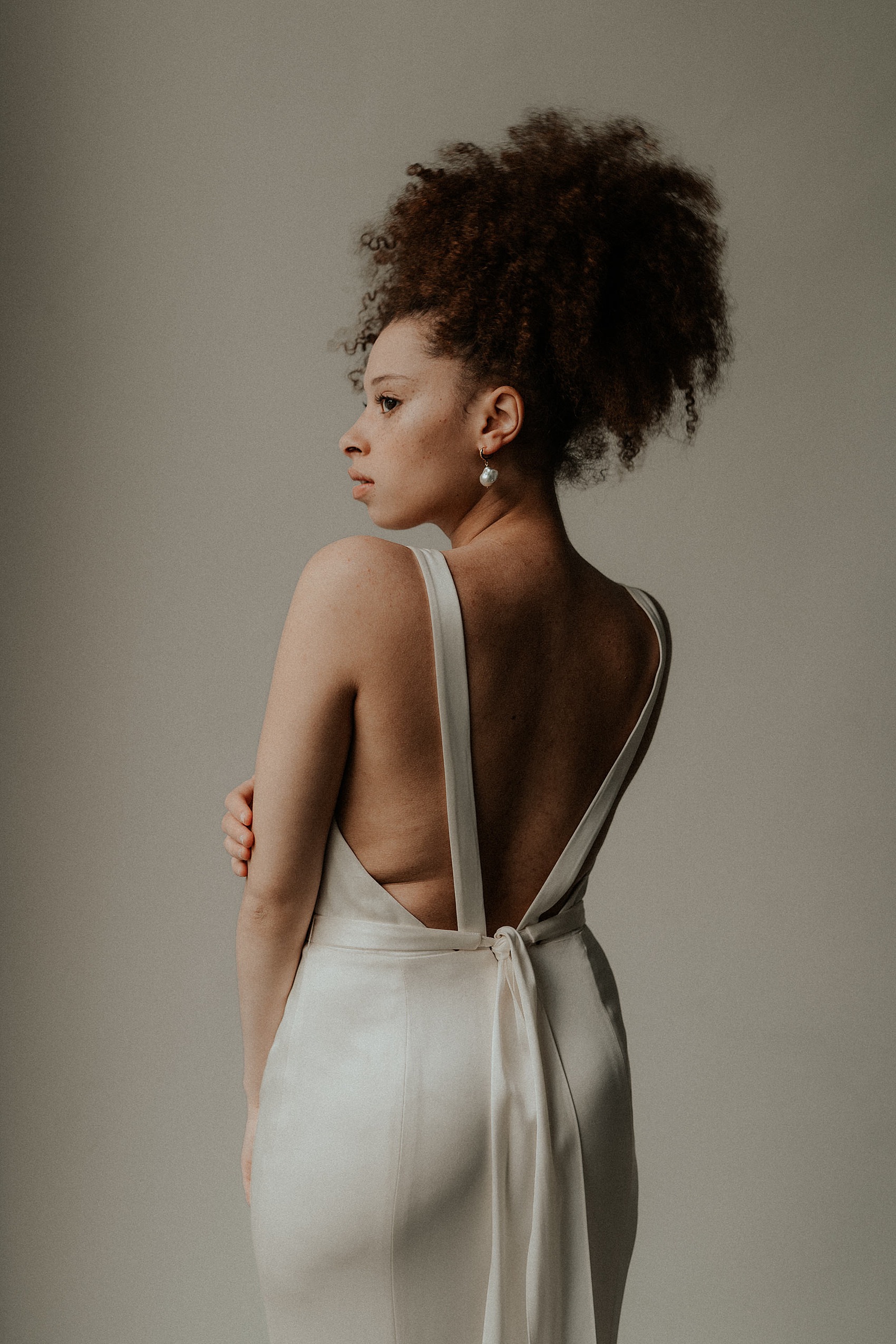 "Normally the settings of a wedding are highly overloaded with the expectation of the couples – shown in a lot of flowers, stationery, tableware."
"With the MINIMAL ISLAND concept, we wanted to work against that and create something unique, mindful and most of all minimalistic."