These divine images feature the prettiest shoe designs by US based company Bella Belle. Styled by internationally renowned stylist, Joy Proctor, they feature designs from Bella Bella's latest campaign, Metamorphosis. If you are looking for a pair of truly beautiful, feminine wedding shoes, look no further.
Bella Belle shoes is a US based company, founded by designers Veronyca Kwan and Erina Ardianto, who create the most beautifully feminine shoe designs for brides.
Bella Belle Wedding Shoes
I can remember meeting the designers when the exhibited their debut collection at New York Bridal Market – that must have been a good seven years or so ago now. It has been incredible to watch Bella Belle grow into the global brand that it is today – a brand that has managed to maintain a genuine human connection at its heart.
This incredibly beautiful and feminine set of images and film are a celebration from Bella Belle as they emerge from a global pandemic and look forward to evolving. I absolutely adore everything about this whole entire shoot collection of heels, and hope you do too.
Enlivened with feminine and playful frocks, the editorial reflects the confident and spirited character of a Bella Belle lady, as told in colours. As she evolves through every stage, she realises what makes her different is what makes her special. Veronyca Kwan & Erina Ardianto
"She realises the gravity of her own power, defying her own confines to be reborn into a powerful and confident heroine. This editorial is a sweet declaration of femininity and a proclamation of confidence all rolled into one."
"With how trying 2020 was for everyone especially in the event-based industry, Bella Belle did not lose steam. Instead, it went back to its roots and created a poignant shoe collection symbolising resilience and hope."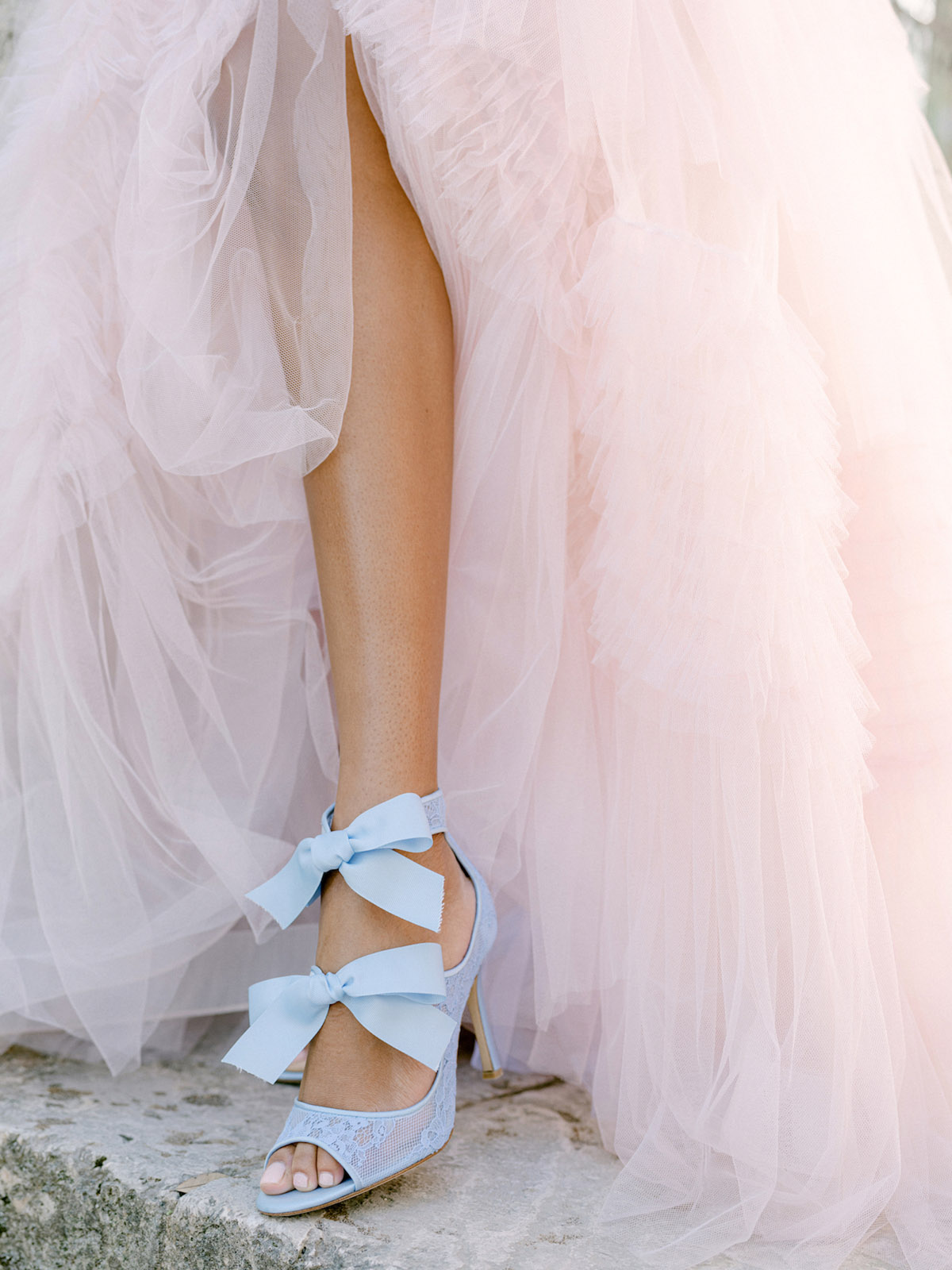 The shoe collection is themed Metamorphosis. Veronyca Kwan and Erina Ardianto, co-founders of Bella Belle, share;
"2020 was an unprecedented year that has uprooted normalcy and familiarity for many of us."
"Many couples had to change their wedding plans and adjust to the new normal in this stage of their lives."
"As a storytelling brand, the theme 'Metamorphosis' poignantly conveys this triumphant story. Inspired by the transformation process of a budding caterpillar into a butterfly, the collection is filled with subtle notions of a butterfly in the form of silhouettes, fabric techniques, and artwork to emulate its natural habitat."