Happy 7th June folks! We're just a week away from finding out if 'freedom day' will be going ahead or not, and my heart so very much goes out to all the couples planning late June/early July weddings.
Let's breath very deeply lovely friends and keep our fingers crossed. As usual, I am hoping that by continuing to share real wedding inspiration, you will keep smiling and looking forward to being the ones in such beautiful photographs very soon. Stay positive. That's all we can do right now.
Melissa Beattie Photography

+ Follow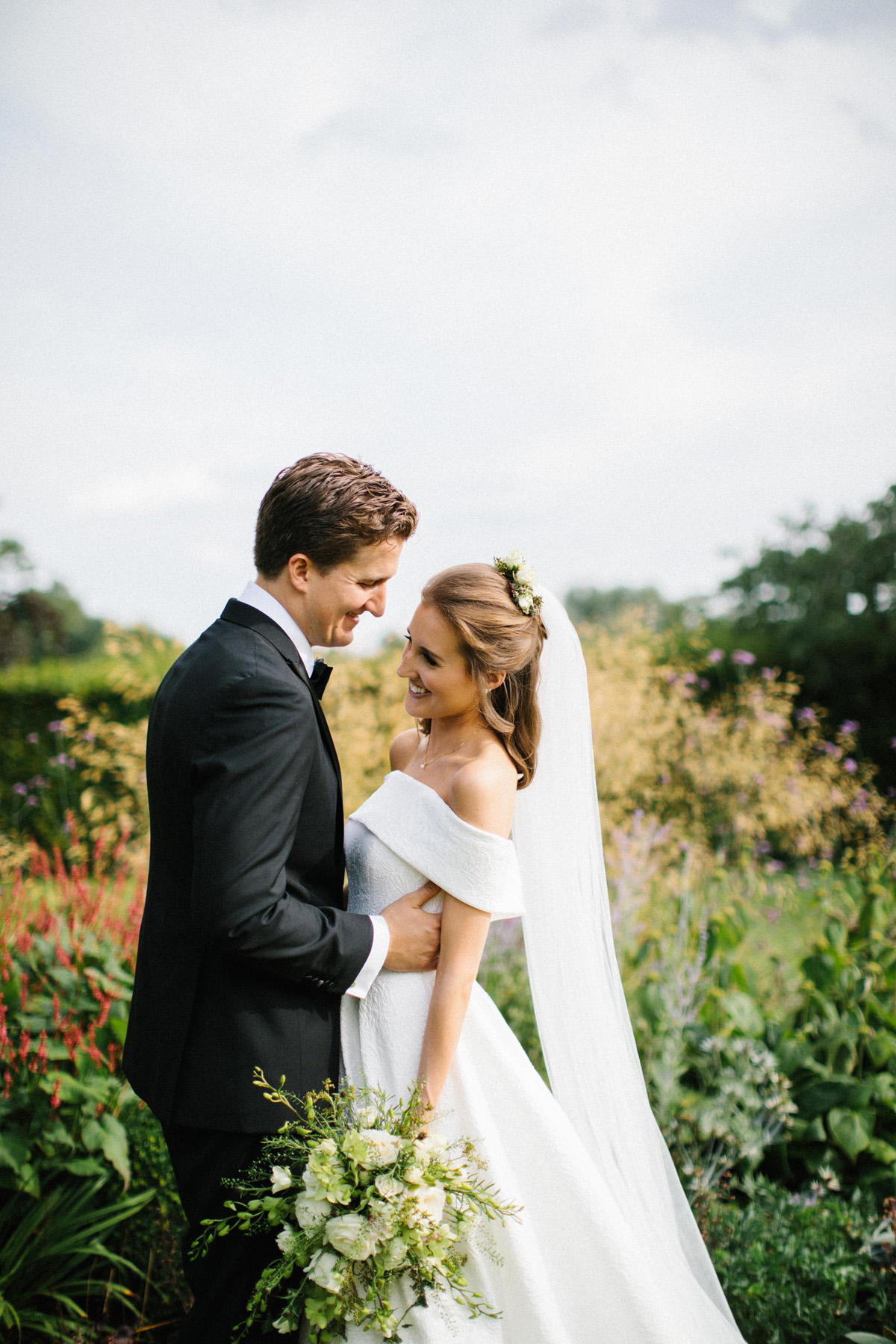 Lucy and Teddy, who both work in finance, tied the knot on 3rd August, pre Covid, in Lincolnshire, the place where Lucy grew up. Lucy's parents were married 30 years and tied the knot in the same church.
The couple held their reception at Lucy's family home, using marquee supplier, Every Occasion Events and these glorious images were captured by our highly recommended supplier, the talented Melissa Beattie.
"Mel was the wedding photographer for my sister, Millie, who got married 11 months previously."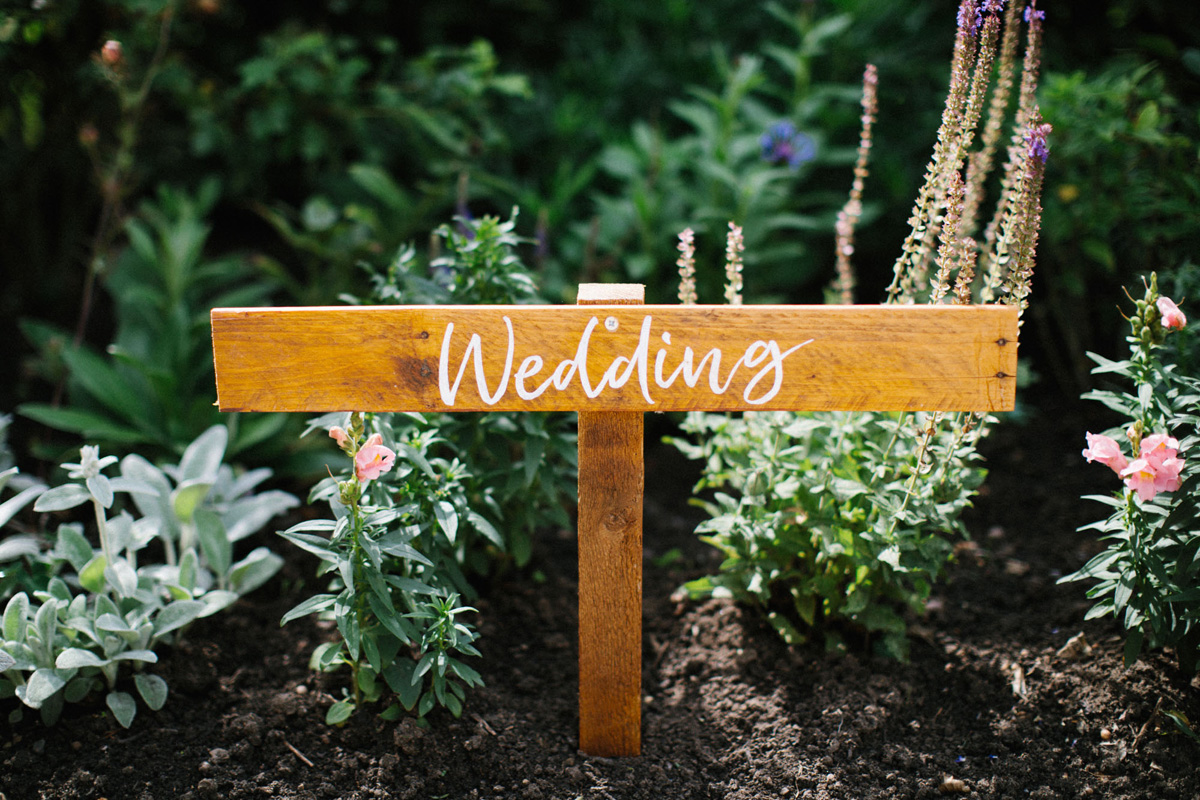 "Her style, warmth, discreetness, eye for detail, passion and patience was just incredible.  I would 100% recommend Melissa."
"Teddy proposed in June 2018 just before our 2-year anniversary at Soho Farmhouse in the Cotswolds. Therefore, we were engaged for 14 months before getting married."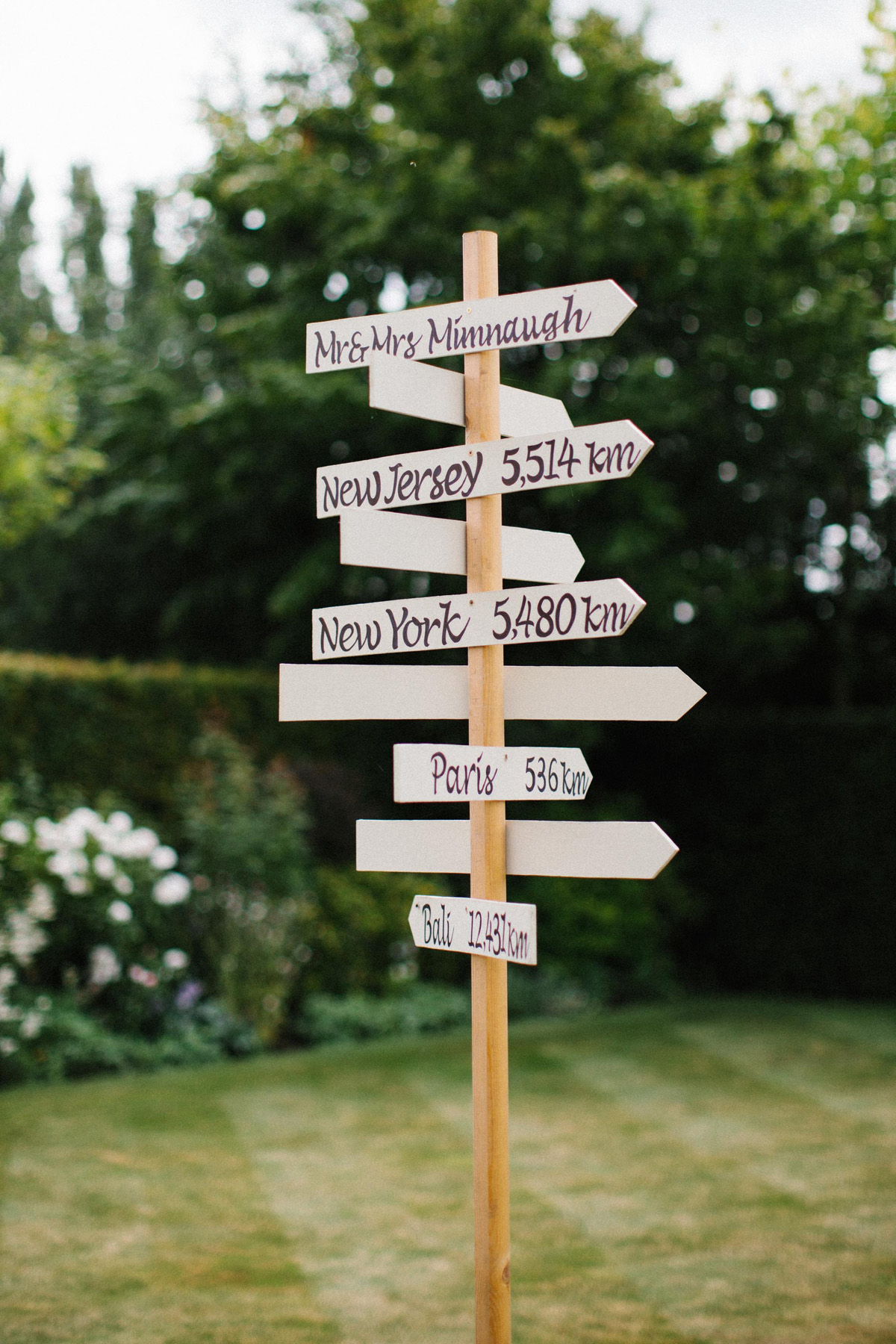 "We wanted a simple colour scheme that would be very 'English country garden' as Teddy is American, and we had approximately 60 guests flying in from the USA."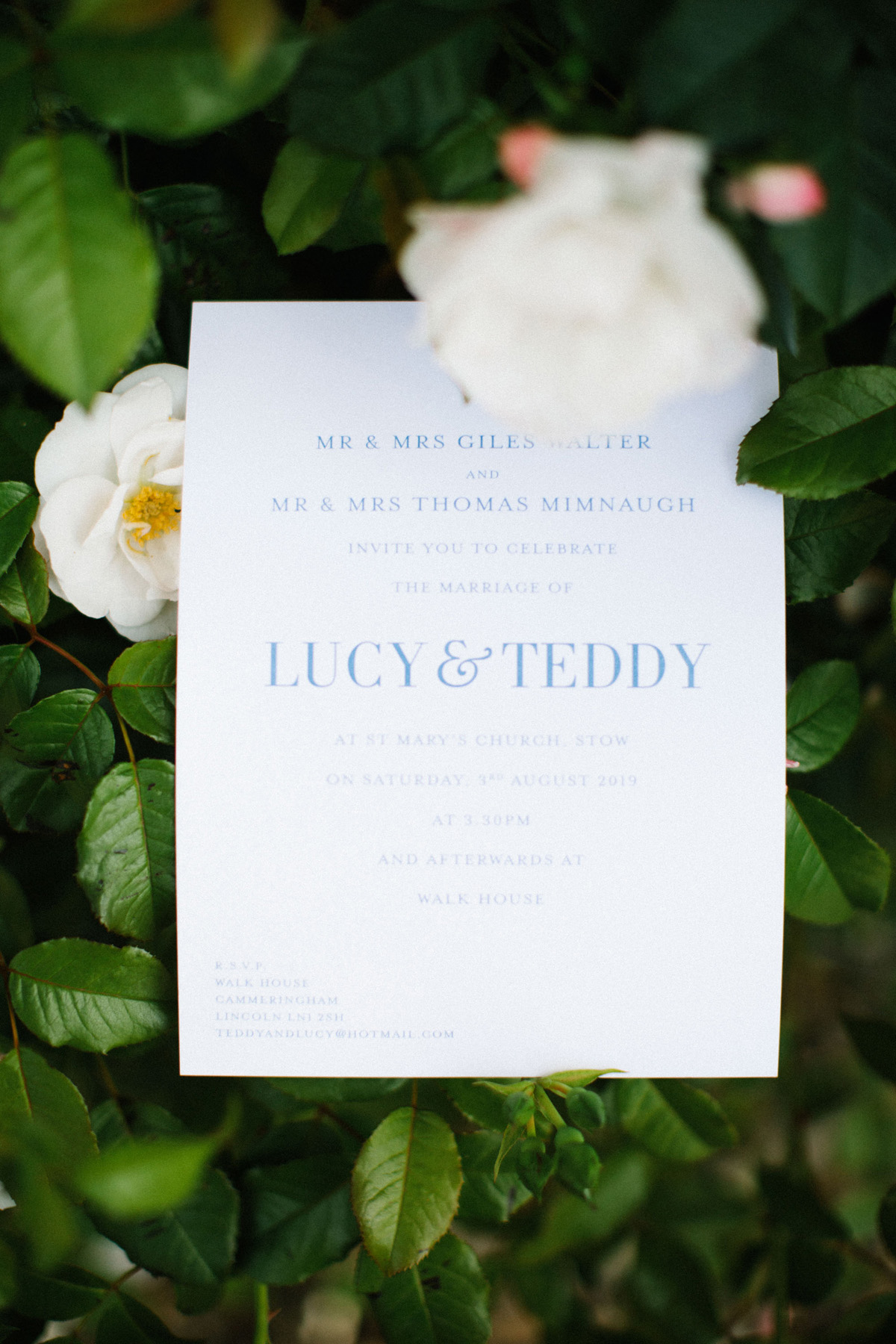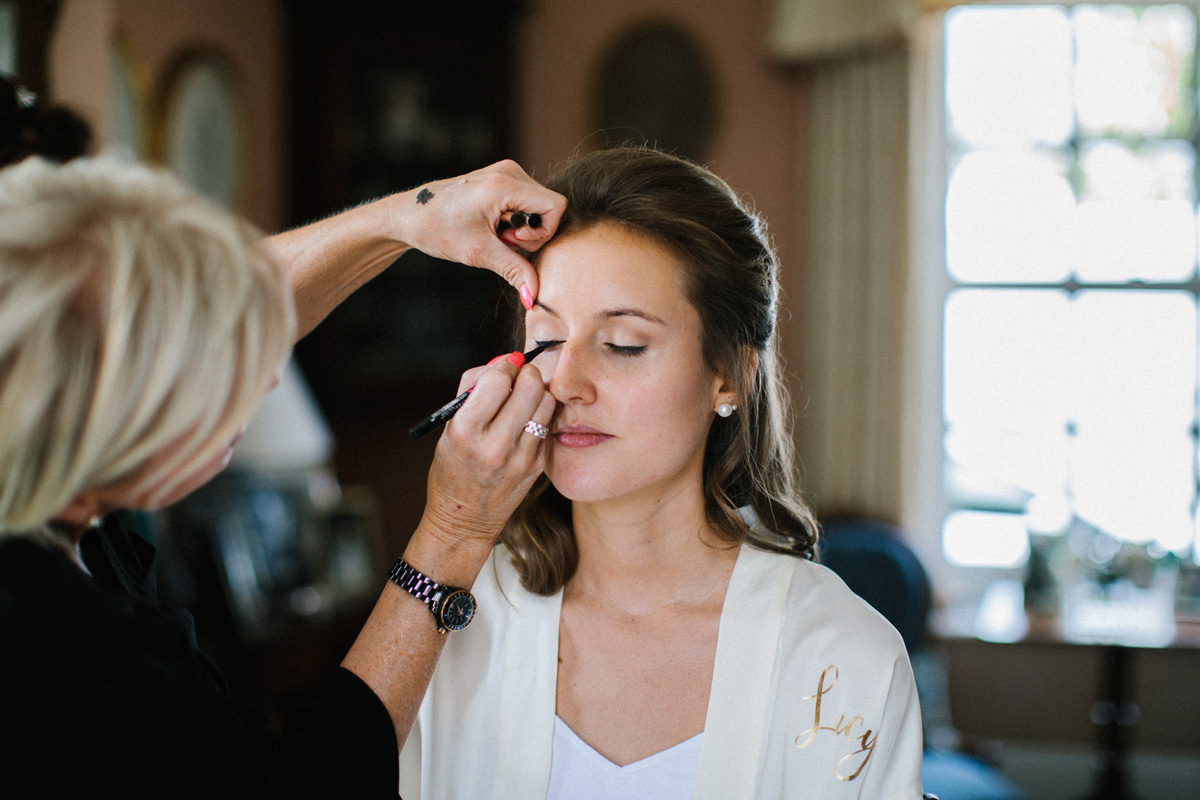 The bride wore a pair of Meghan Markle inspired shoes from Love My Dress favourite, Charlotte Mills.
"They were covered in a discrete sparkle which I loved. They were also very comfortable – I wore them for 14 hours and did not feel any pain at all."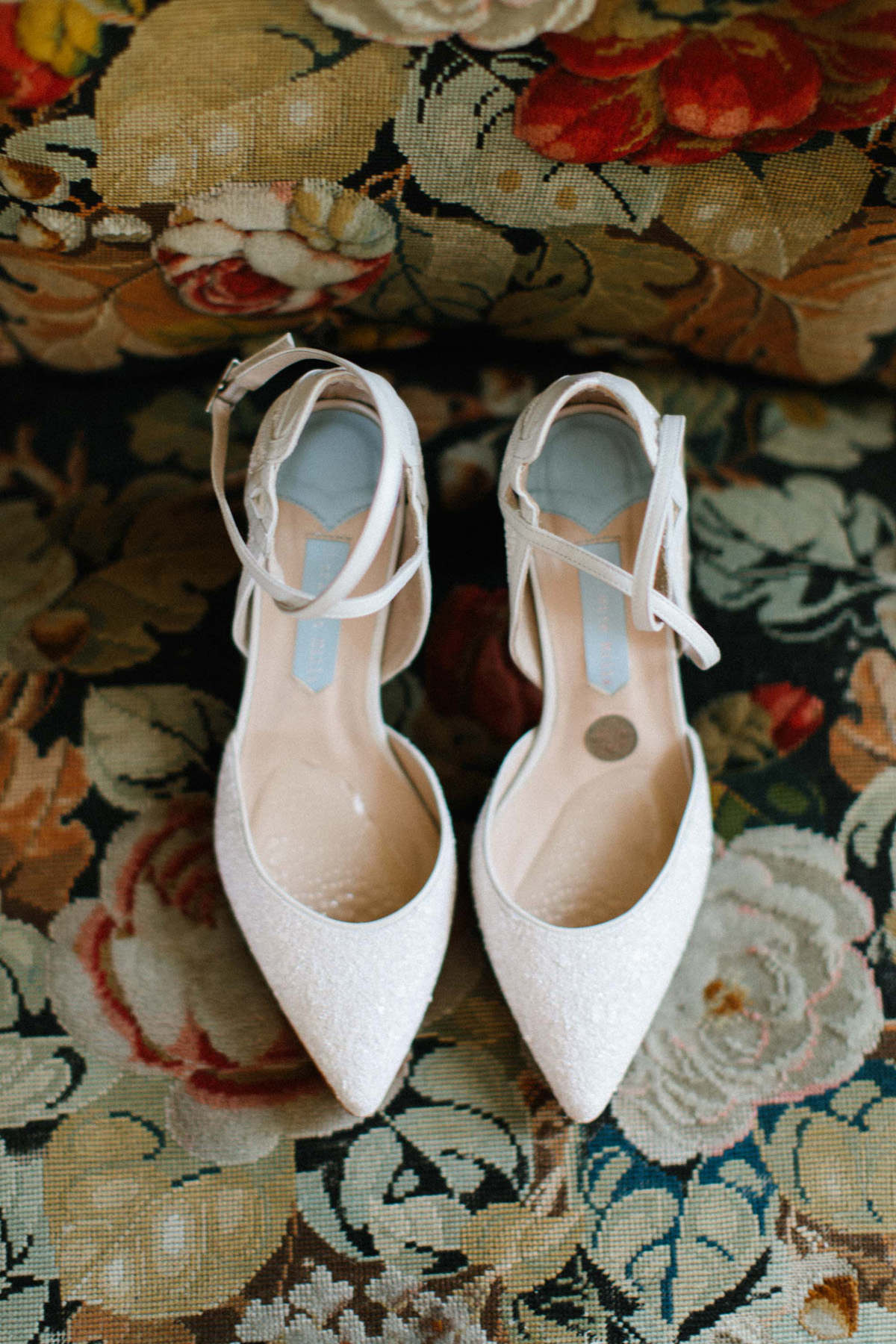 Lucy wore Teddy's favourite scent, Victor & Rolfe – Flowerbomb.
"I also wore a bee on a bracelet from Lily & Rose in gold. I gave my mother one the day of the wedding, and my bridesmaids silver ones too."
"Teddy calls me his 'little bee' as his nickname for me and bees always remind me of my late Grandmother who is buried in the graveyard of the church we got married in as she always had bee brooches, earrings and accessories."
"I also wore a very simple pearl on a necklace that was given to me when I was Christened by one of my Godmothers who was at the wedding."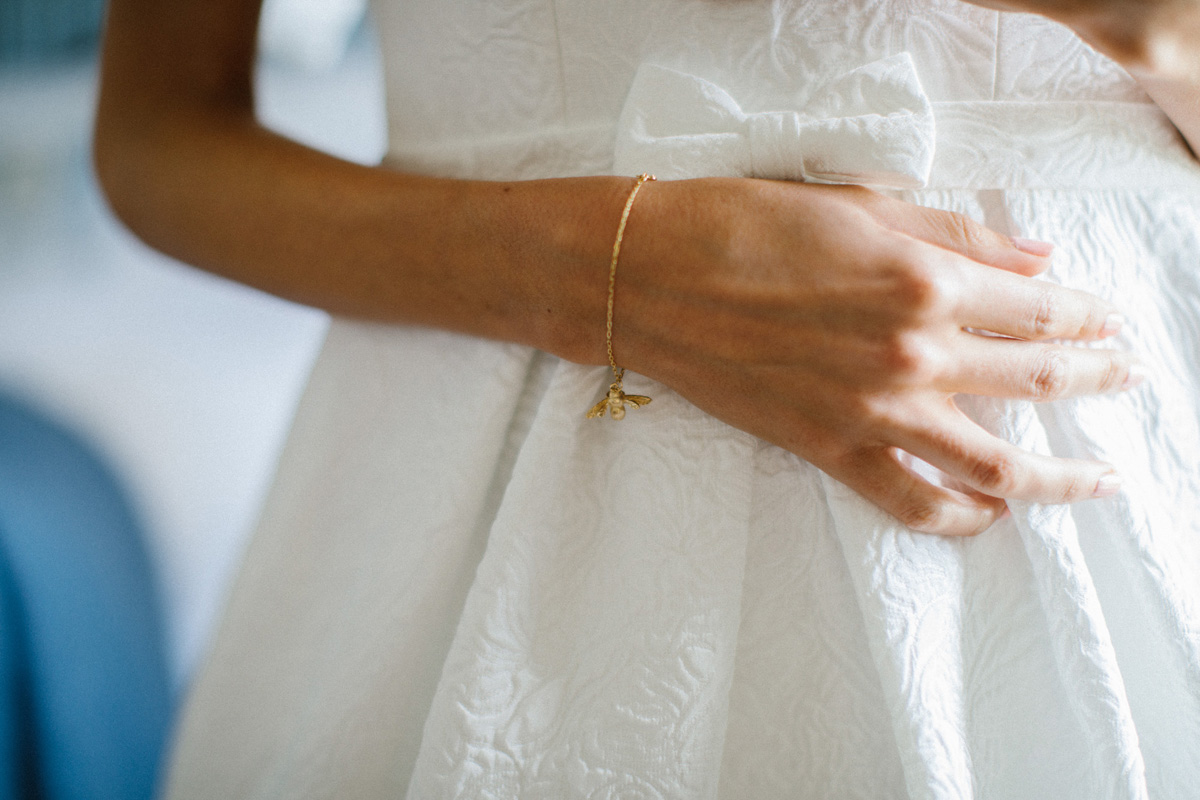 The bride looked so gorgeous in her Pronovias gown – a discovery she made at The Wedding Dress Shop.
"The Wedding Dress Shop was a very positive experience – they were very helpful – excellent selection and very discreet."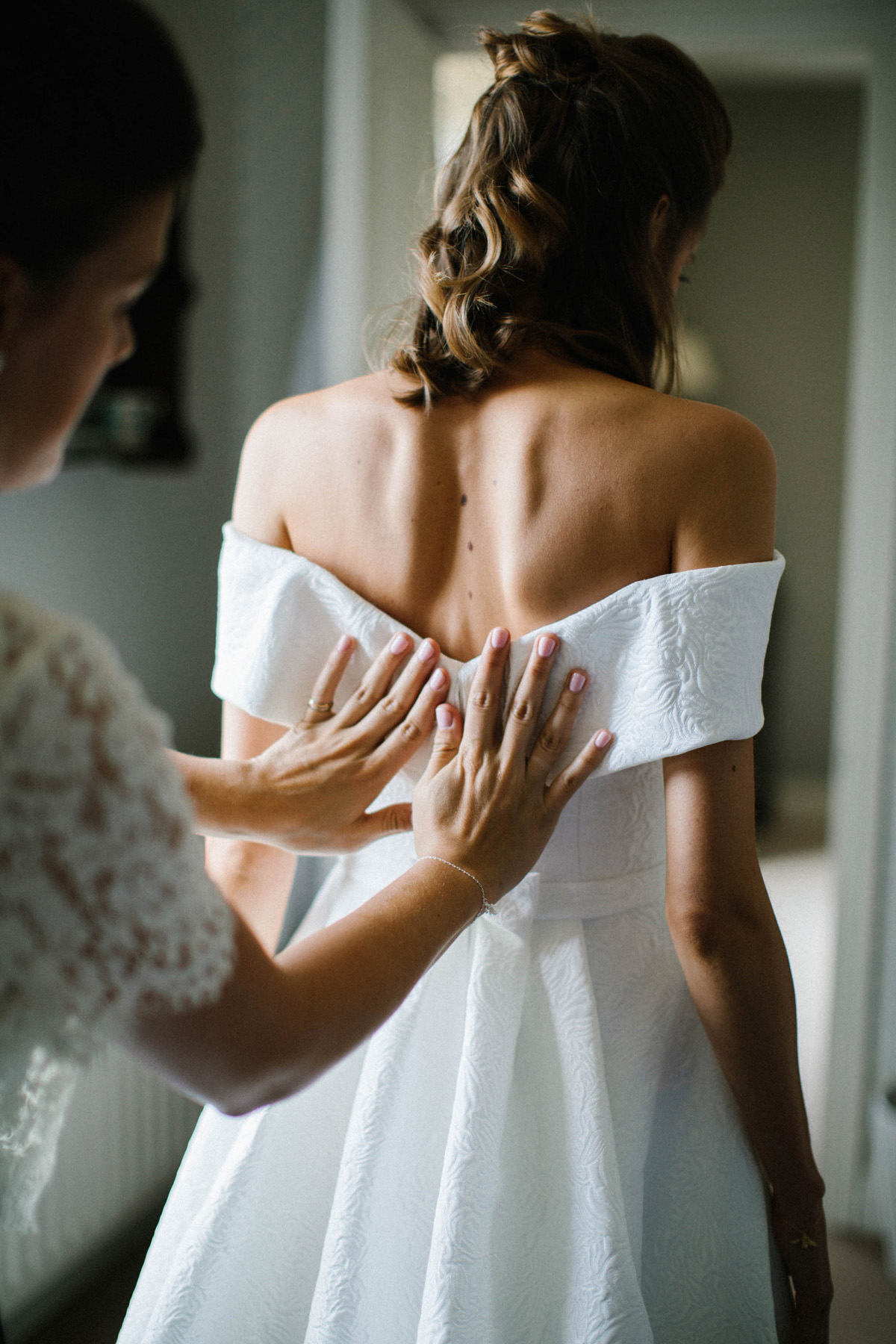 "I loved everything about the dress! I loved how it was a very classic style, however very unique in terms of the neckline and material."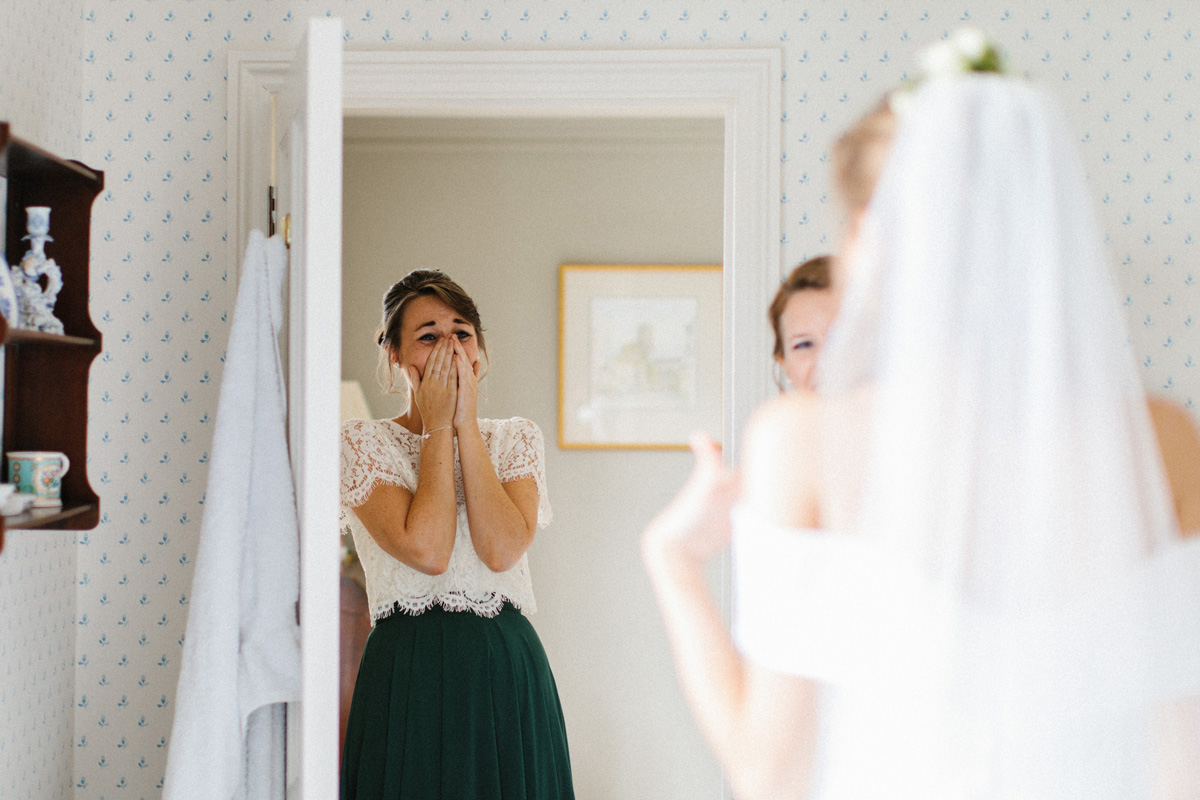 "I was wearing a bardot dress the night I met Teddy and therefore really hoped to have a bardot top to my dress. The bardot part was created by The Wedding Dress Shop as the dress was originally strapless."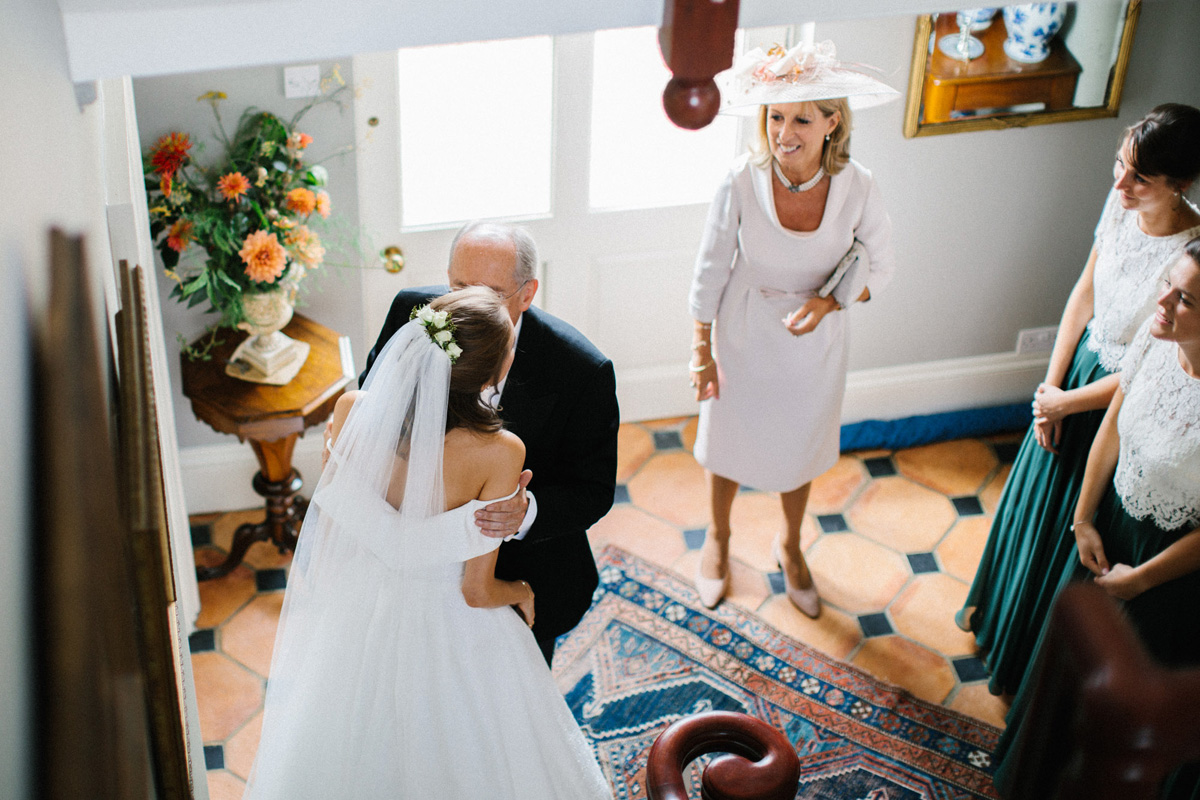 "It had pockets which were perfect for a tissue, lipstick and mints on the day!"
"I also wanted a big princess dress and not something sleek or too revealing to be self-conscious. I felt very comfortable and happy throughout wearing it which I was thrilled about."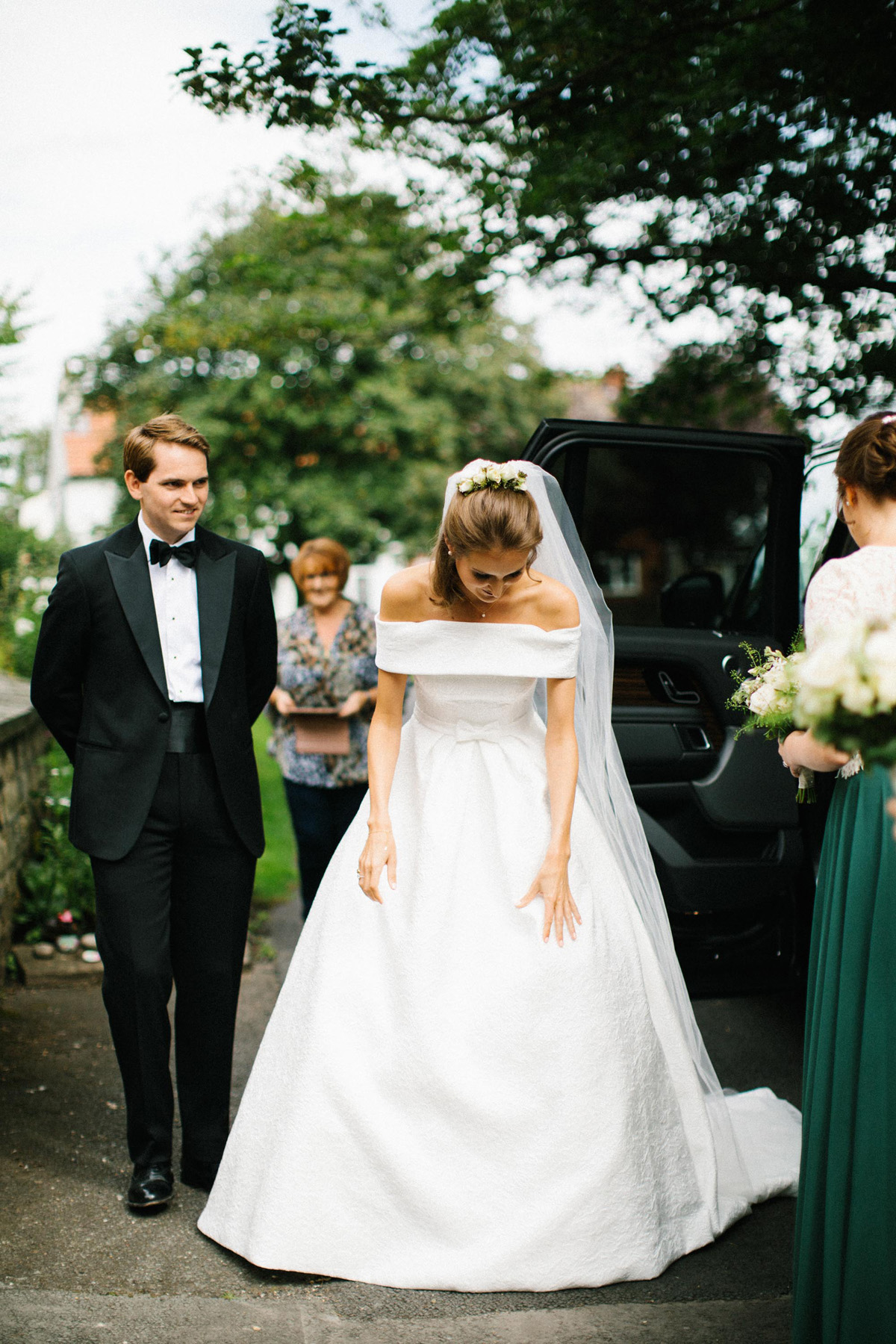 Teddy moved to London with his work in 2014 from New Jersey, USA.
"We met at a bar in Clapham, London where we both lived in June 2016. Teddy made the first move and started a conversation with Lucy."
"He asked for her number at the end of the evening and texted first thing the next morning asking her on a date."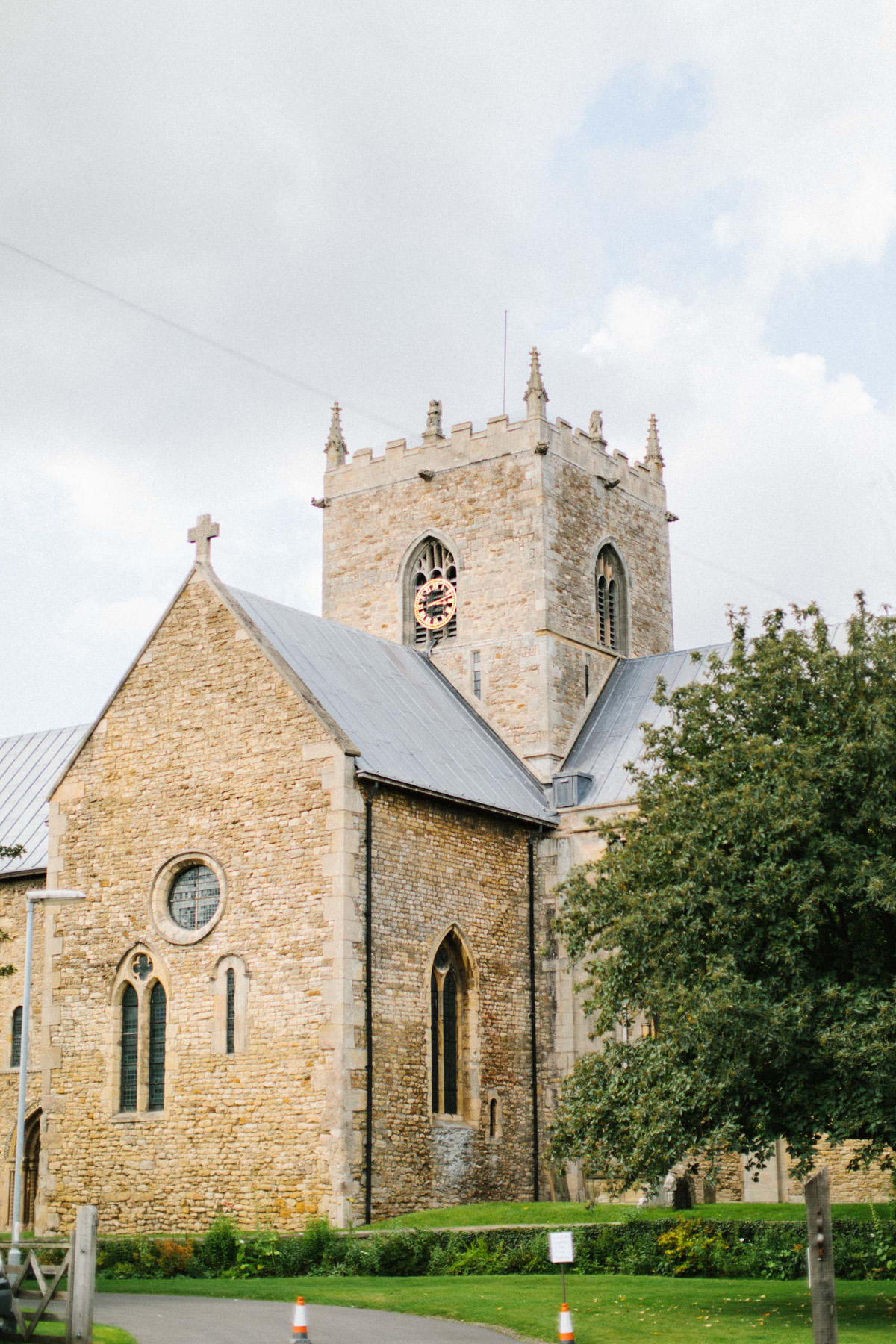 "The Church flowers were done by friends, Jo Wilson, Jenny Whitton helped by Claire Marris. Both Jo Wilson and Jenny Whitton do Lincoln Cathedral flowers.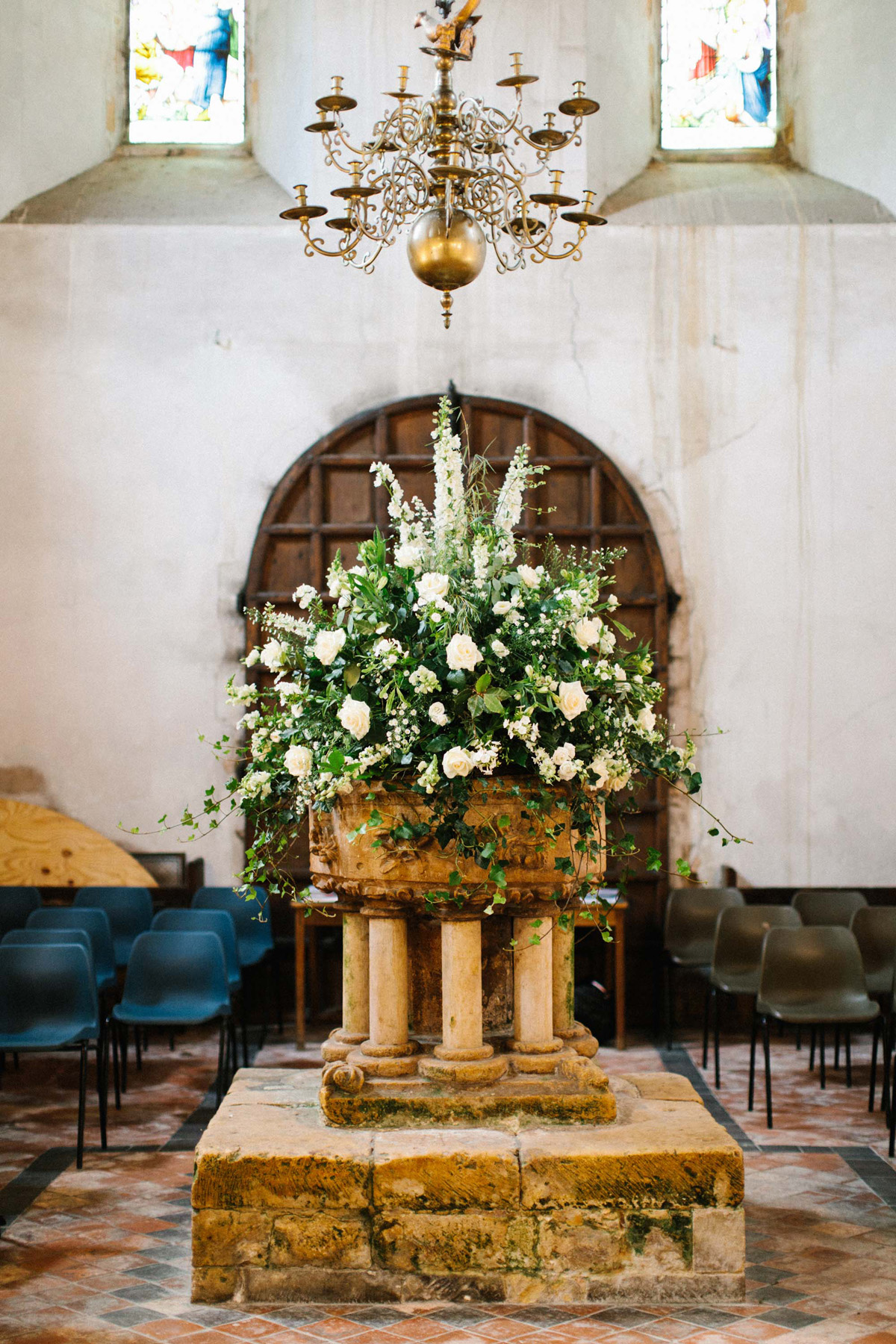 The bridesmaids looked resplendent in their Jenny Yoo gowns from NABBD.
"They all wore silver bee bracelets that were given to them on the day from Lily Rose."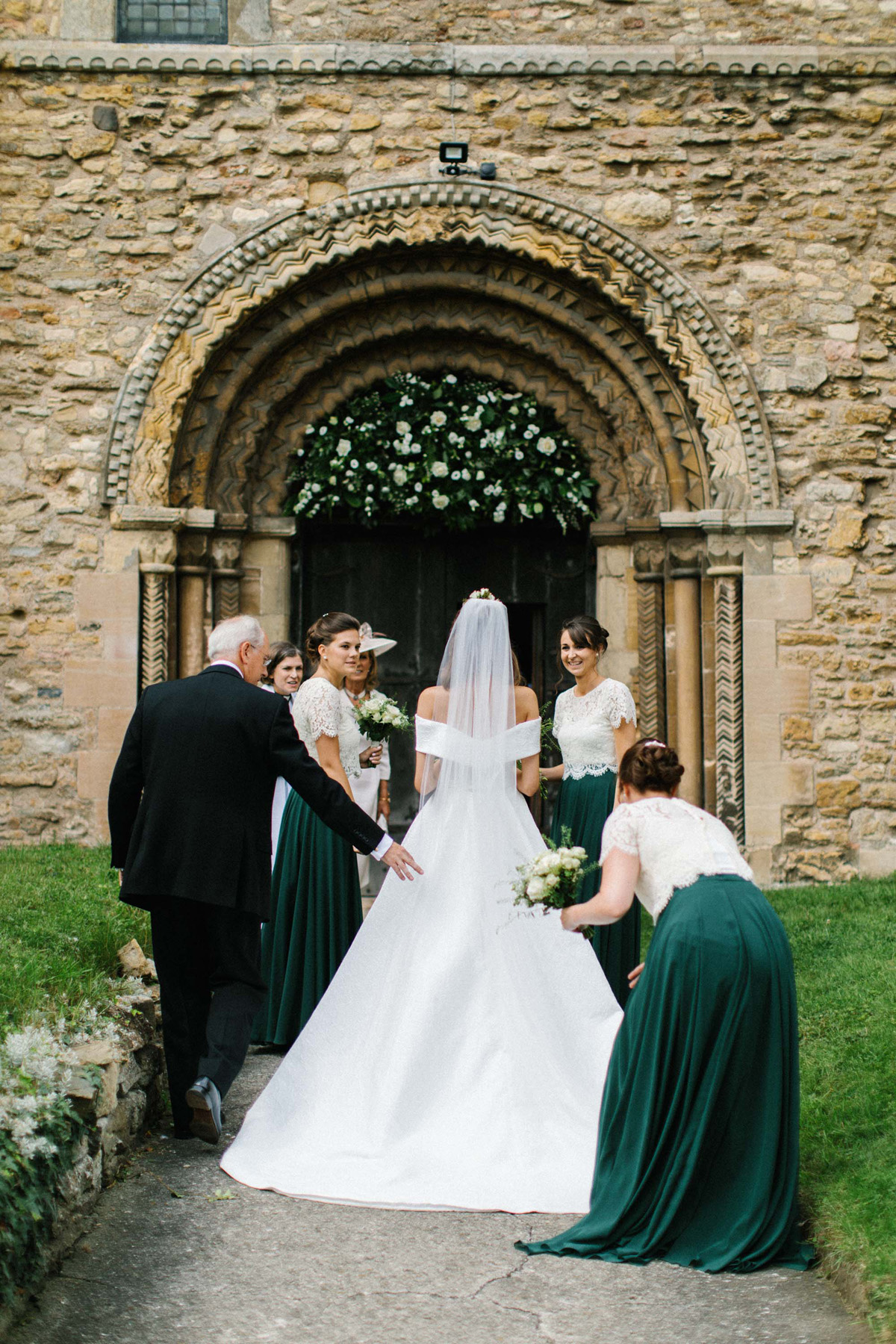 The bride's father accompanied her down the aisle to a church hymn.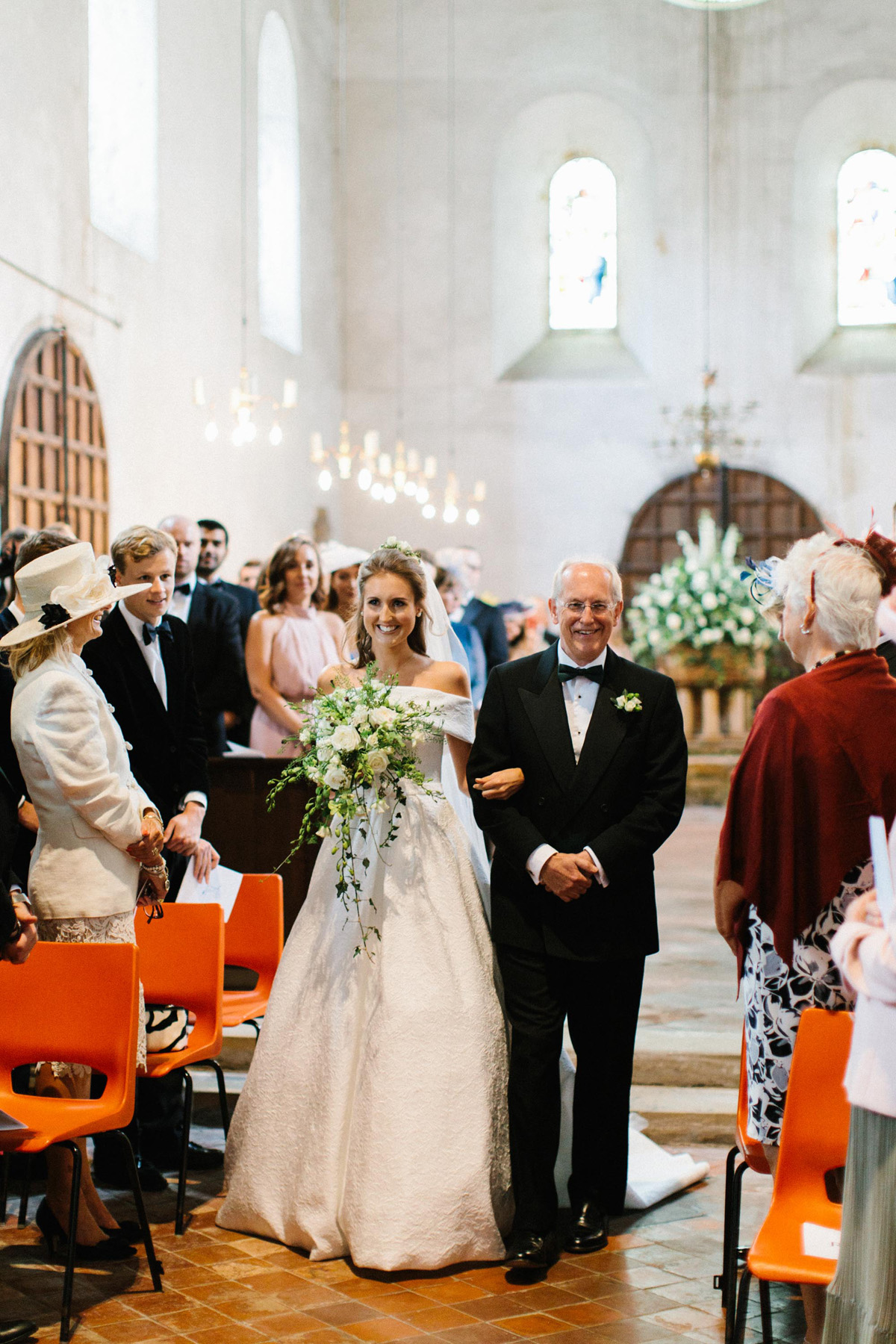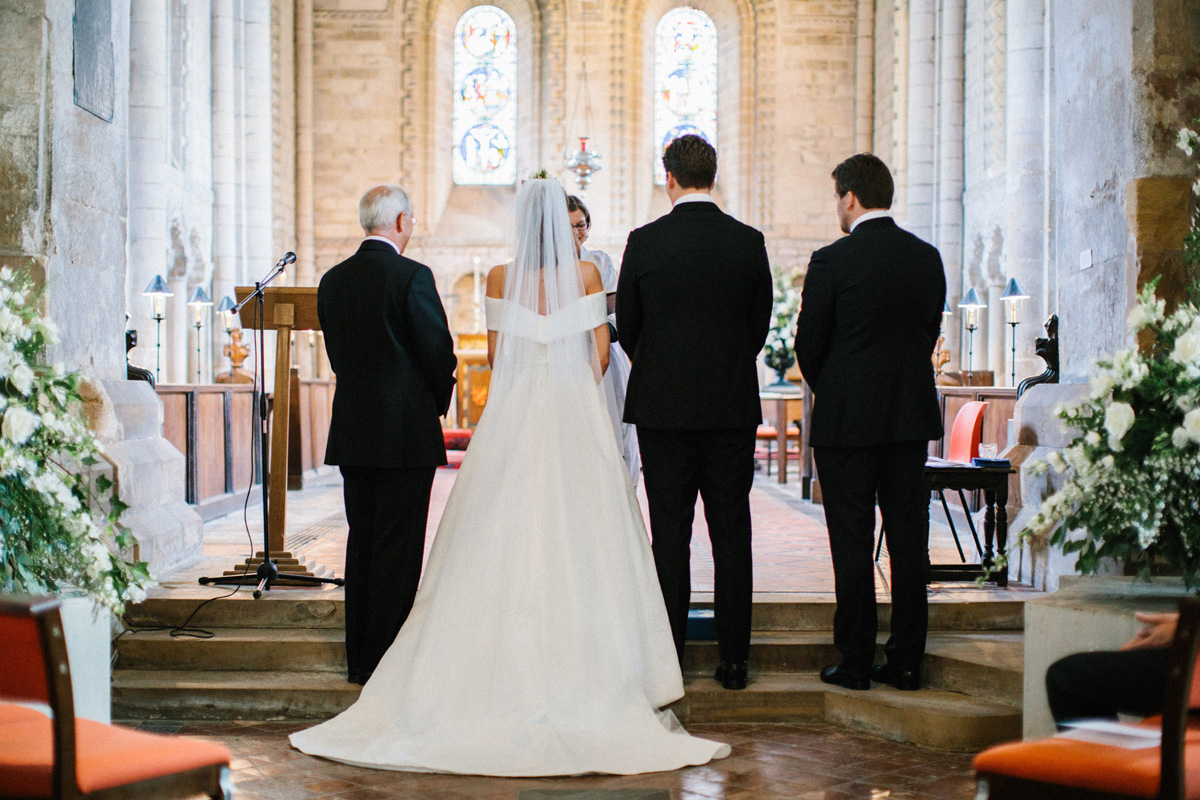 The couple purchased their rings from Pragnell, Lucy had a platinum band with diamonds and Teddy had a platinum band.
"We chose Pragnell as Teddy had purchased my engagement ring from there."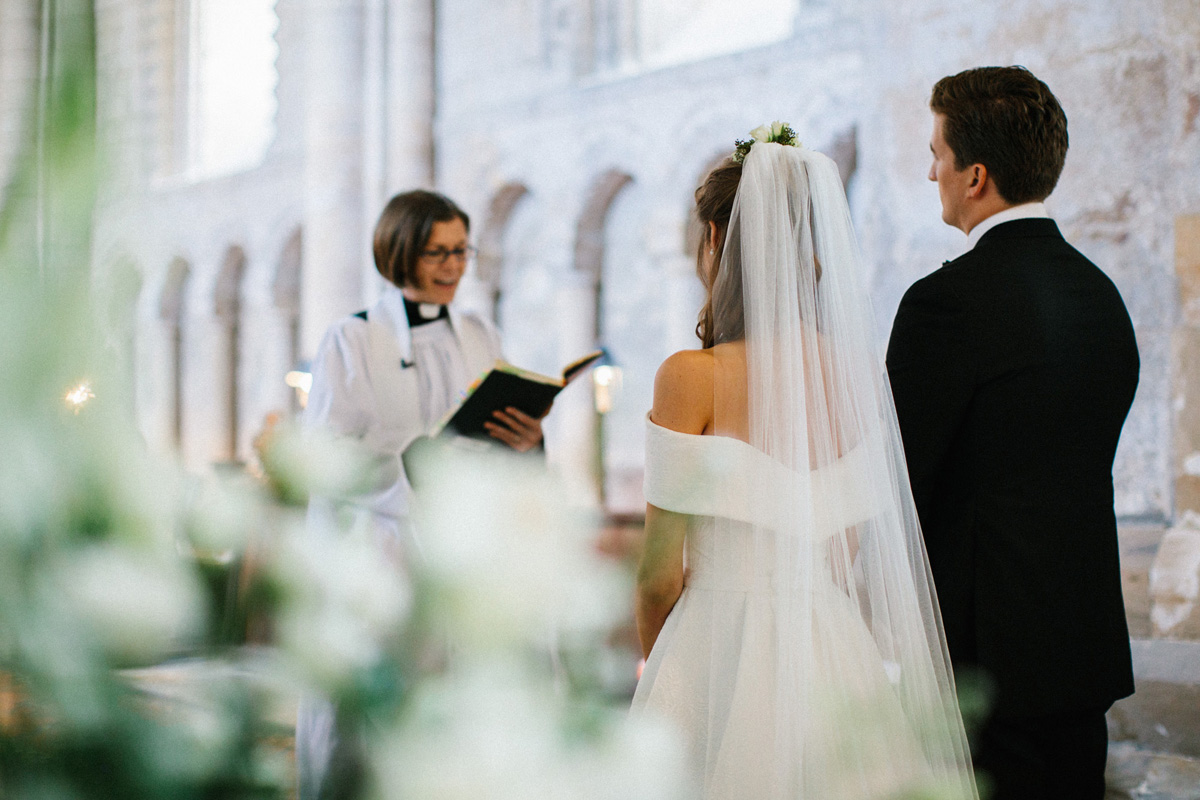 The couple chose the Prime Minister's Speech from the movie Love Actually as one of their readings.
"Love Actually is our favourite film and talks about coming into Heathrow where a lot of our guests had arrived into days previously."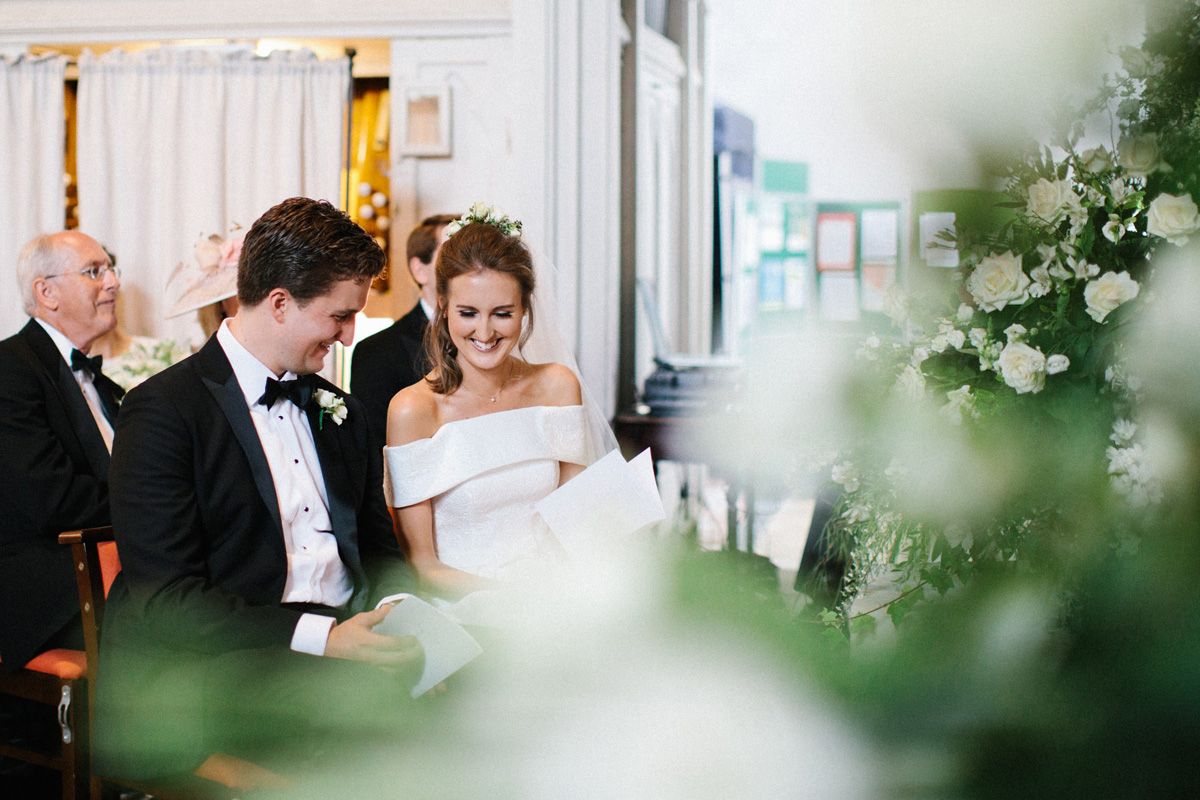 Readings also included 'Guess How Much I Love You?', by Sam McBratney – a favourite childhood book of the bride's, and Corinthians 13.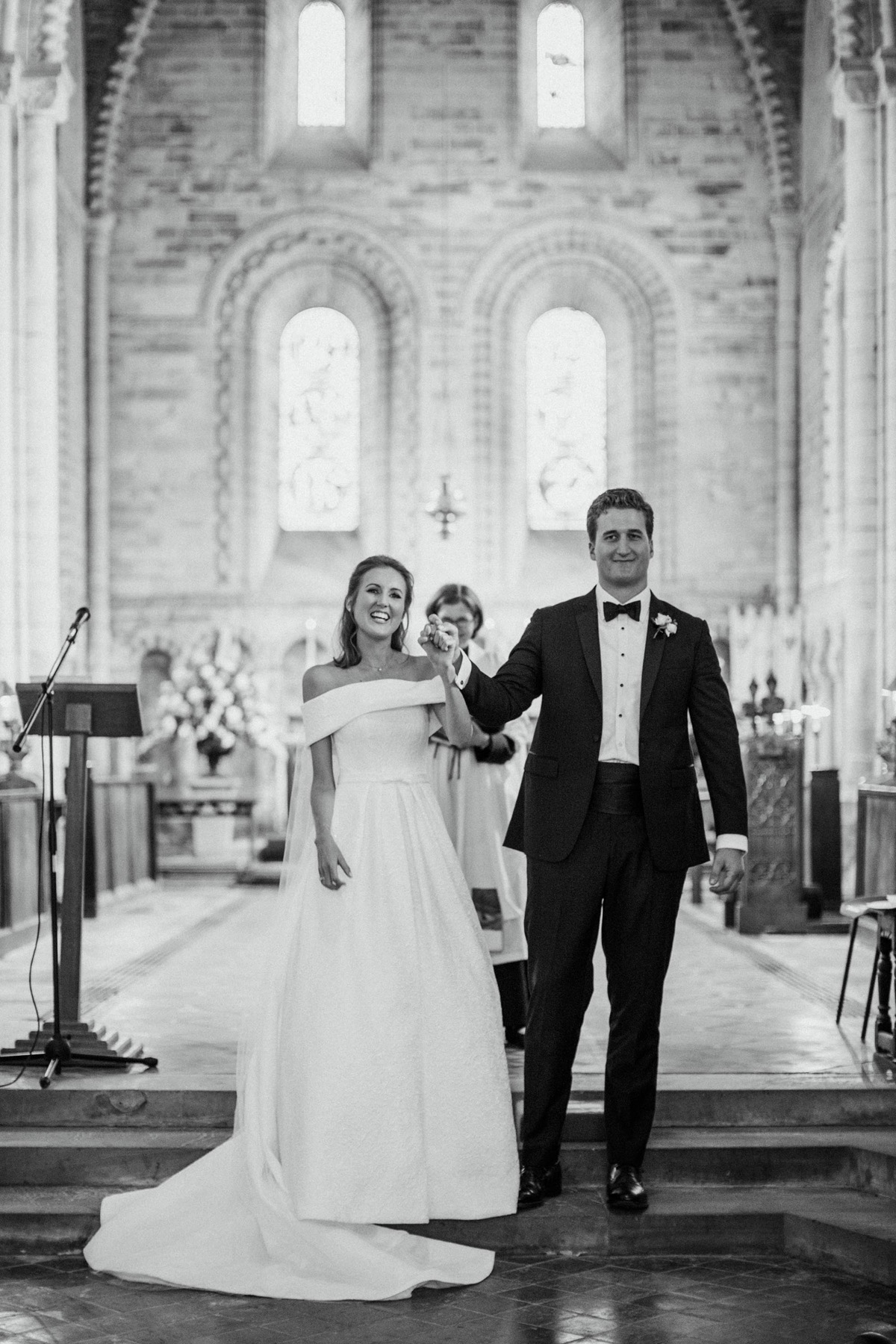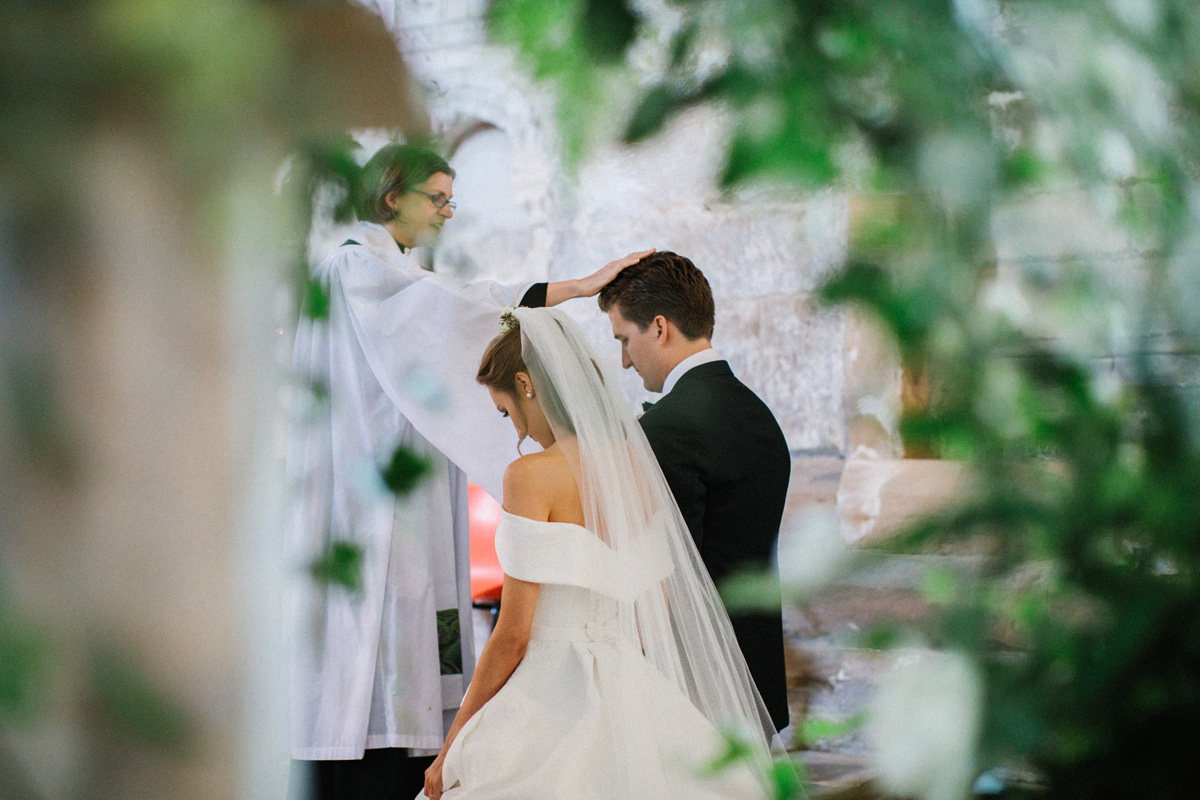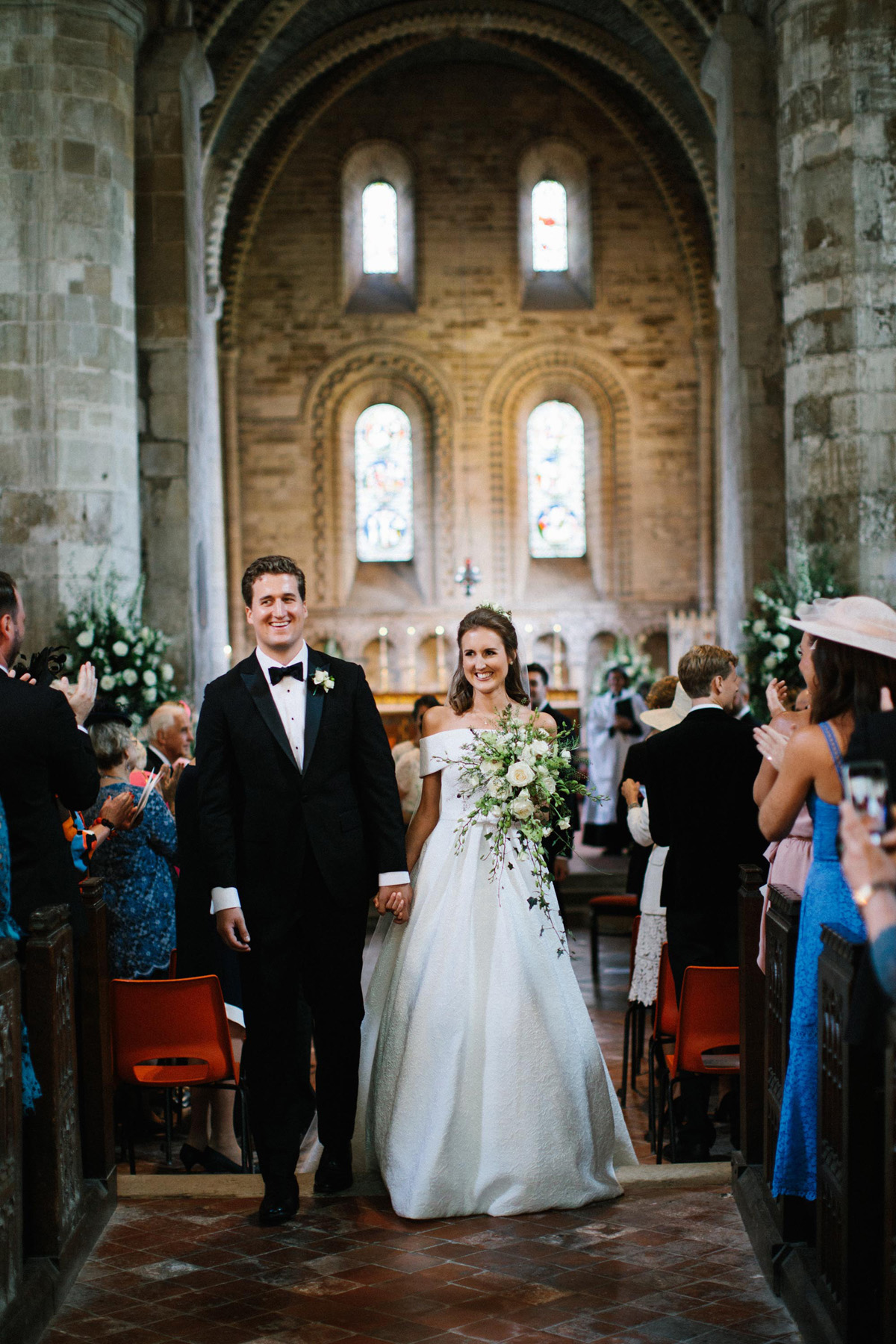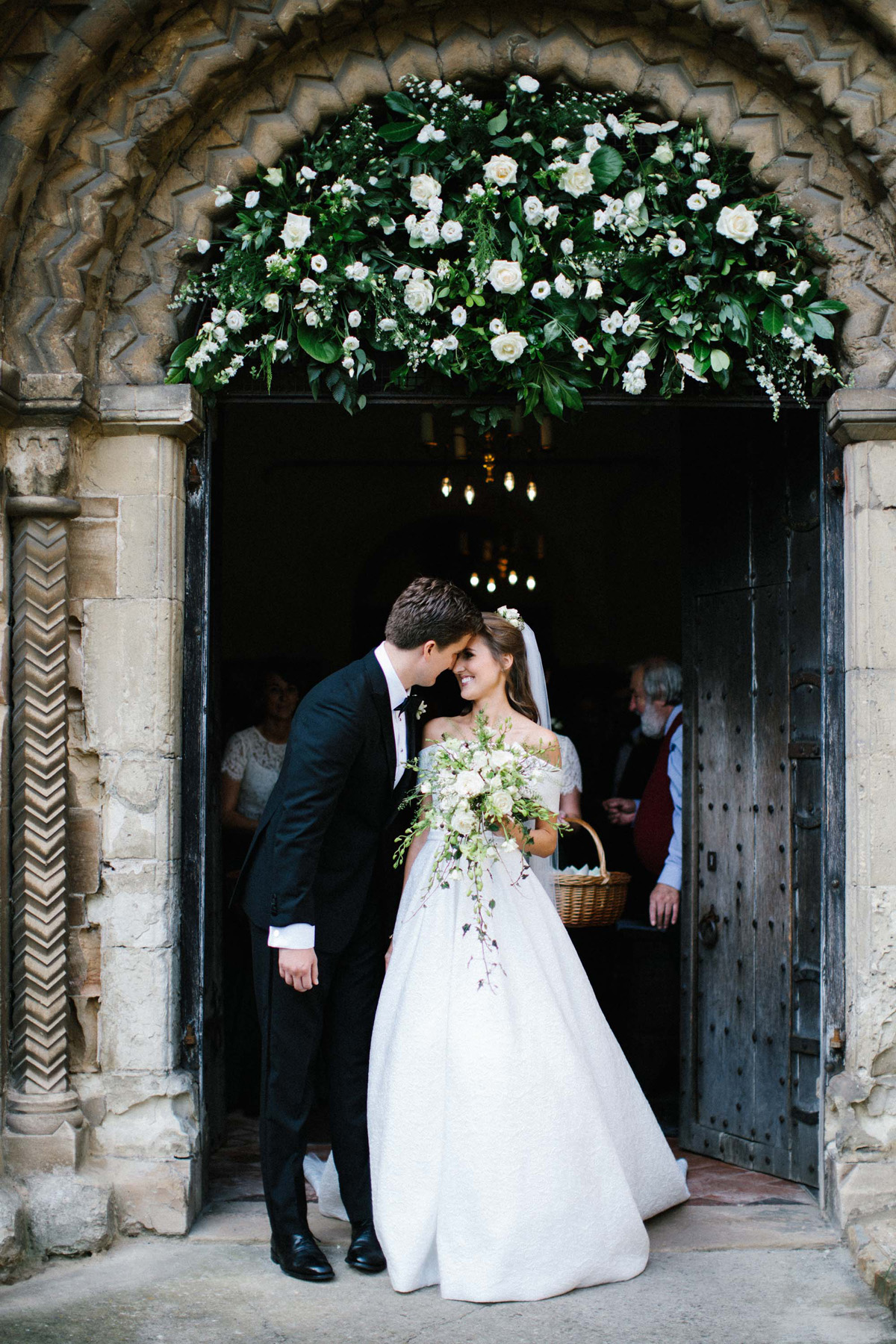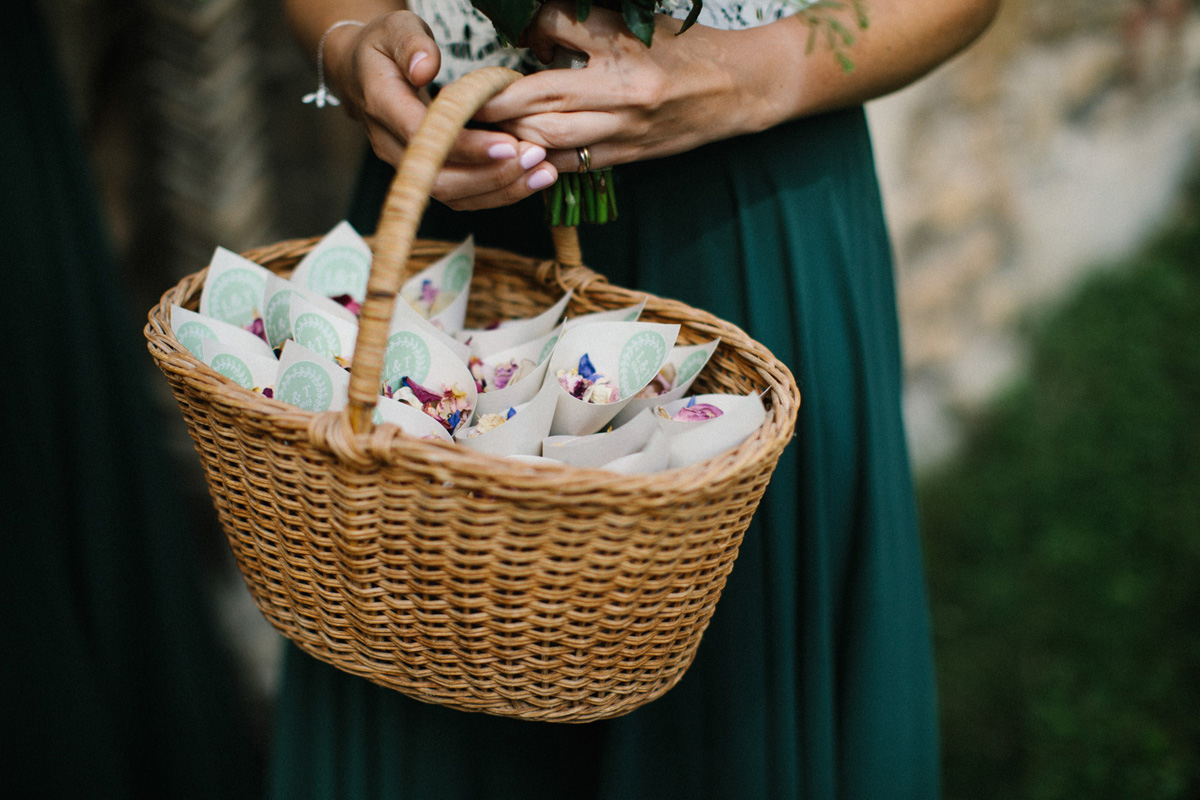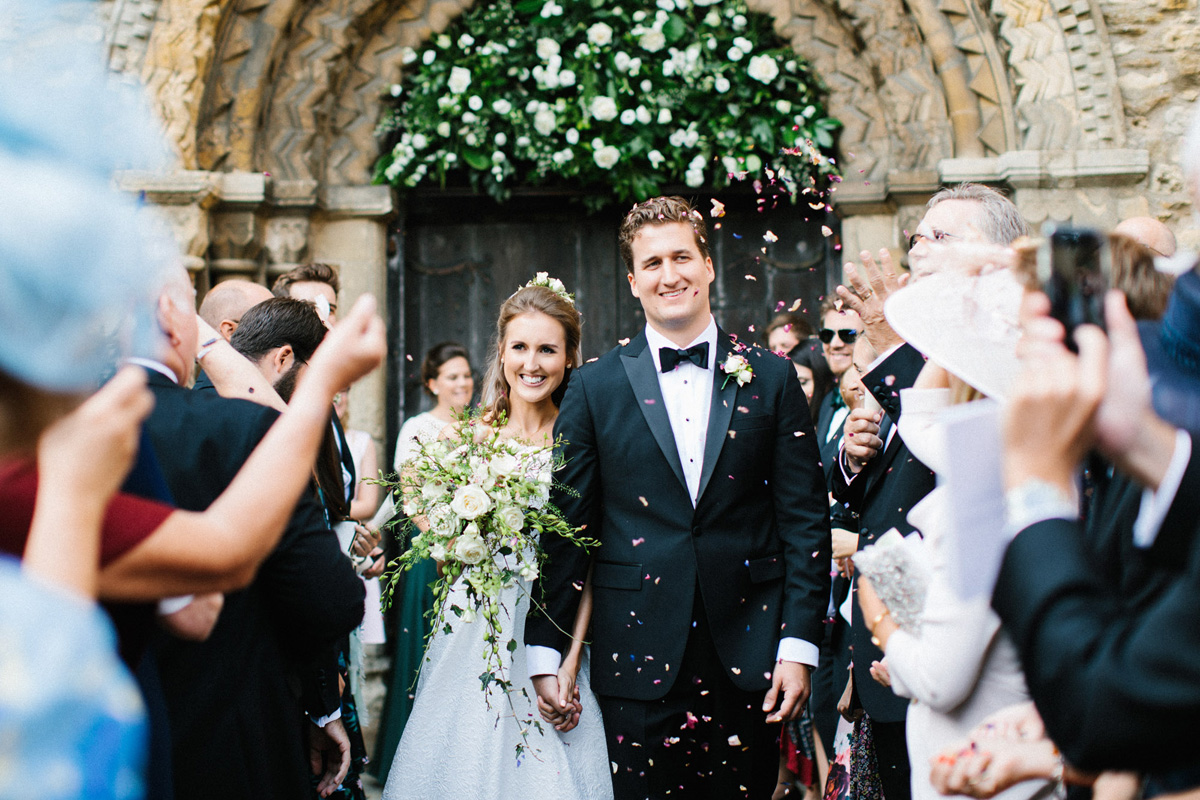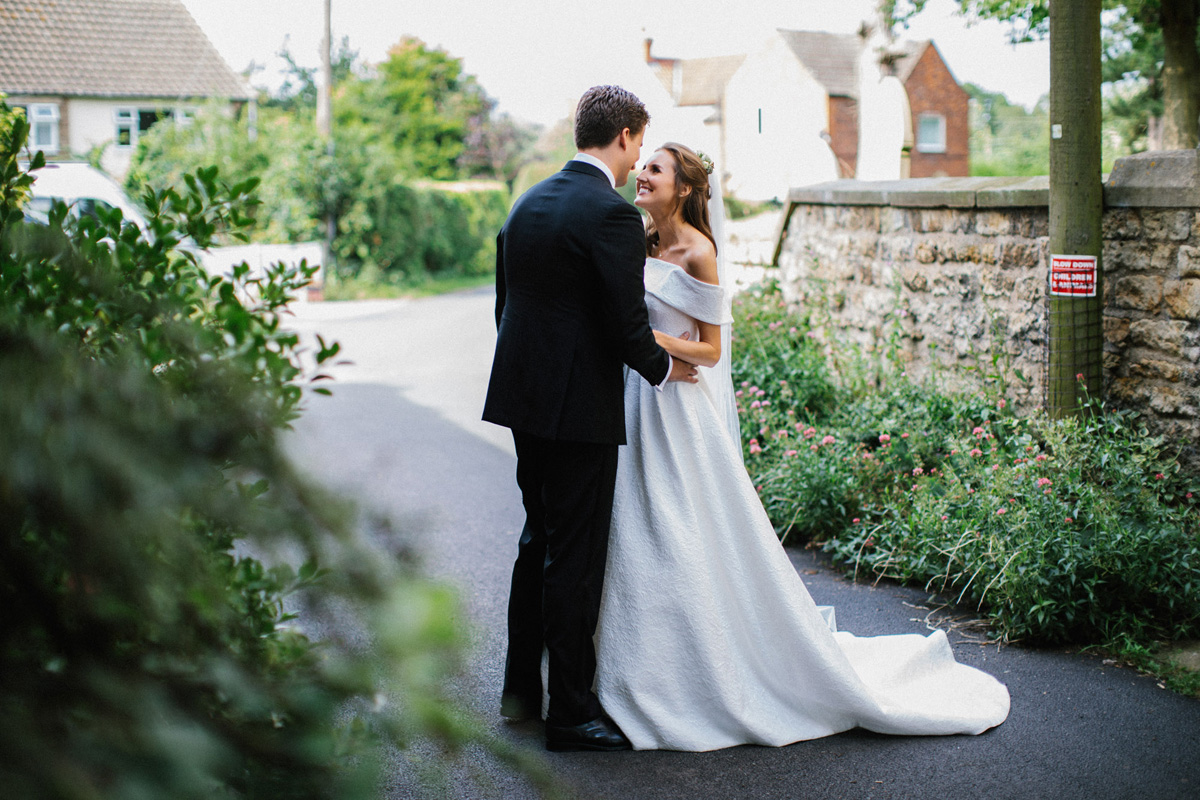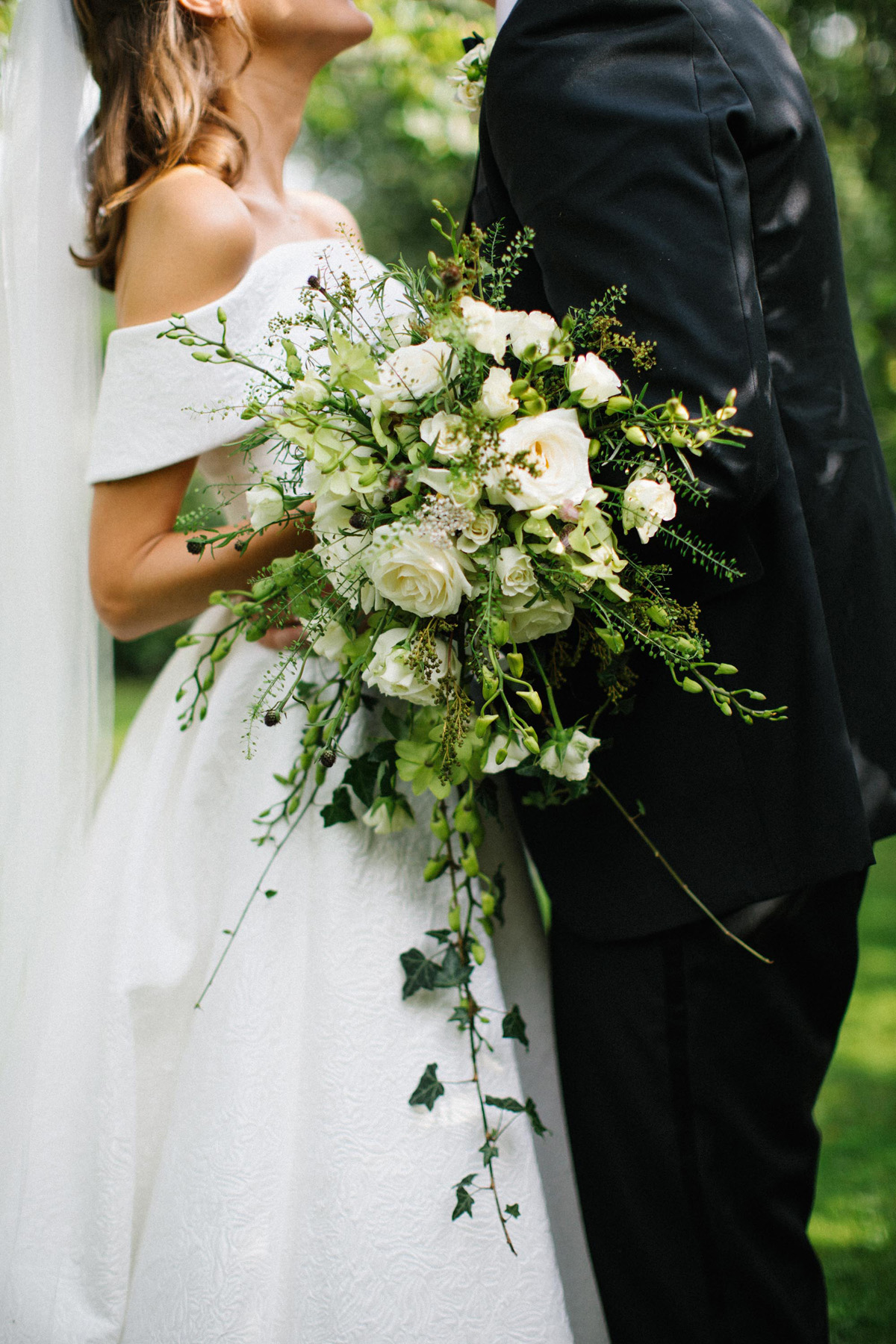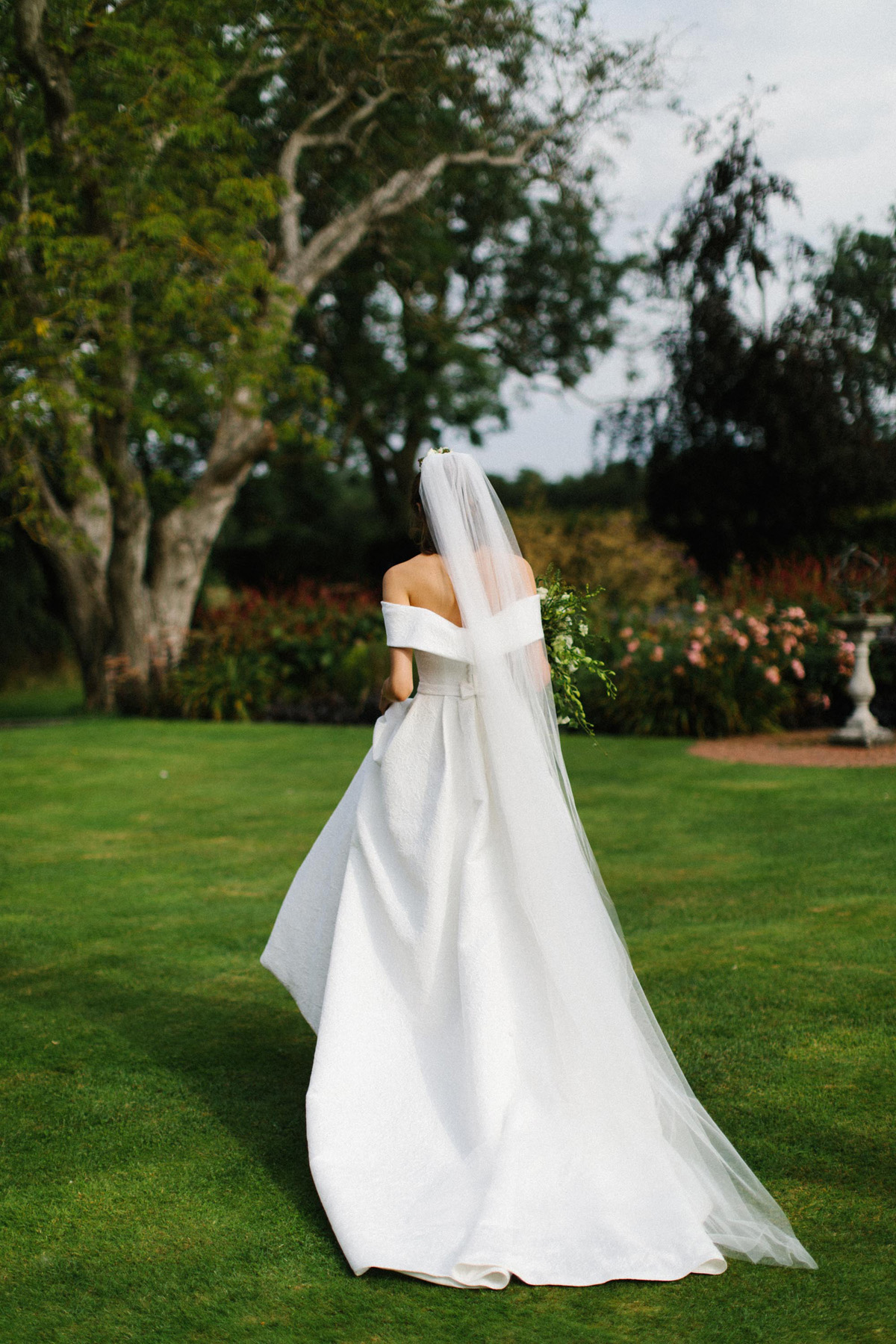 In her hair, the bride wore a fresh flower hair clip, that was created by the couple's florist, Vincent & Stubbs.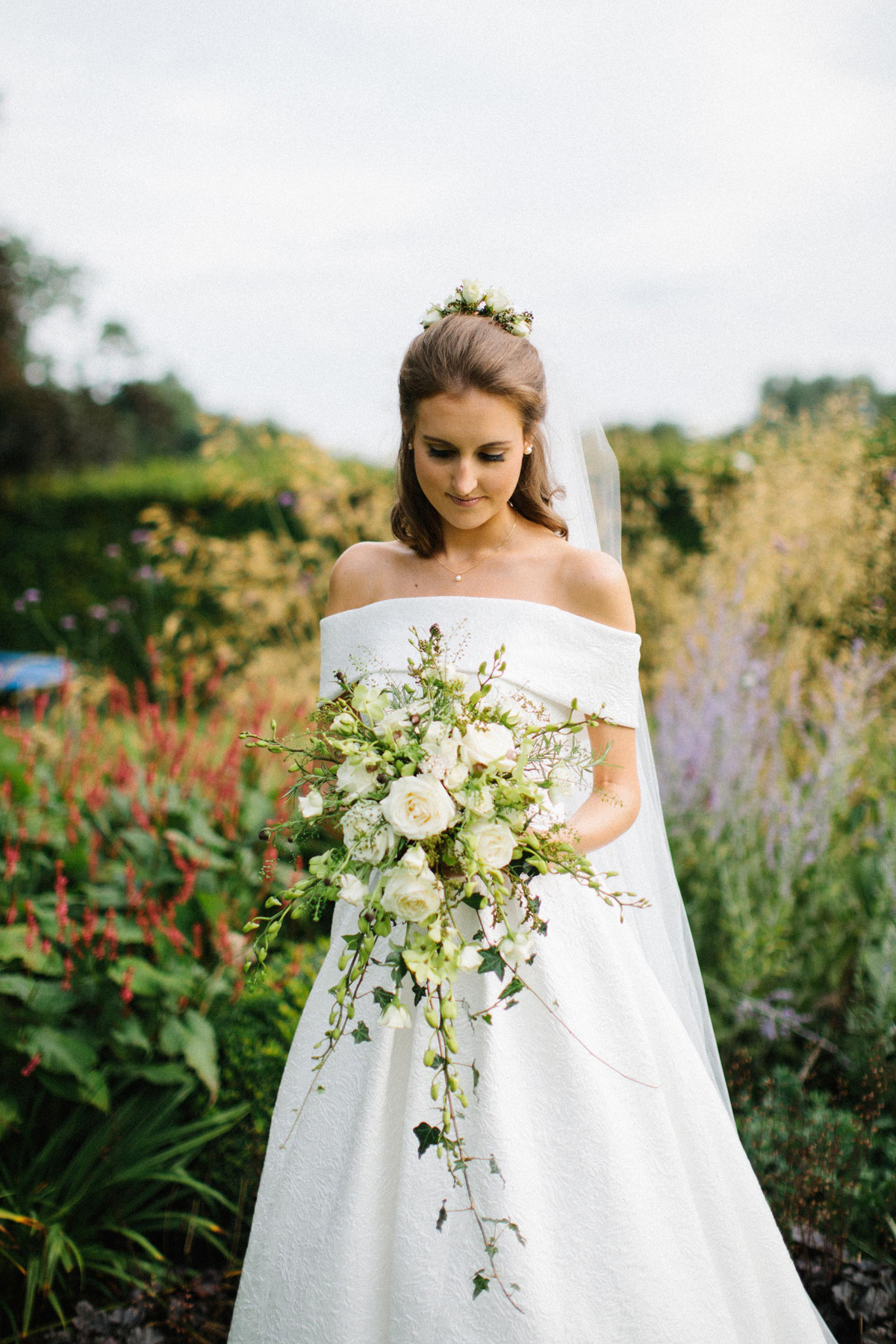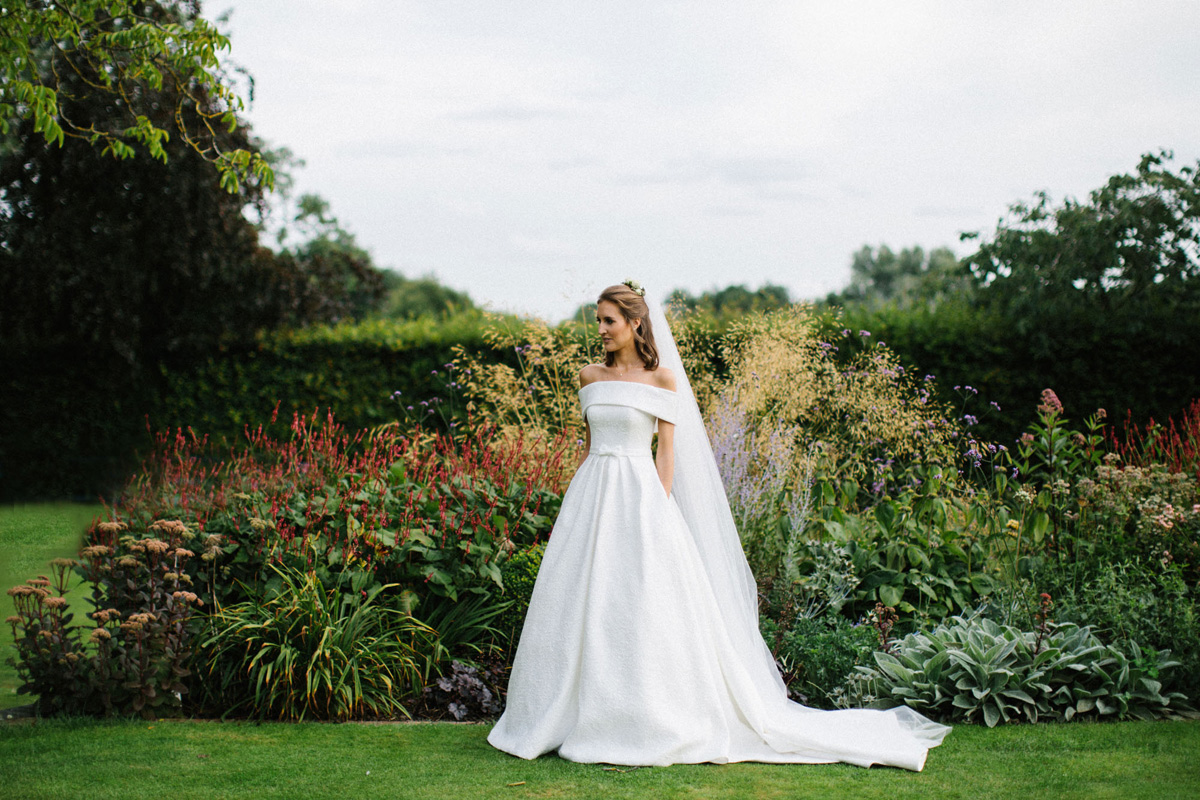 Teddy wore a Tux from Bespoke Attire London.
"He wore cufflinks that I gave to him that morning with a card that had the date engraved on them and a 'T&L'."
"I also gave him a pair of black socks that had a little bee stitched into them in gold to match my bracelet I wore."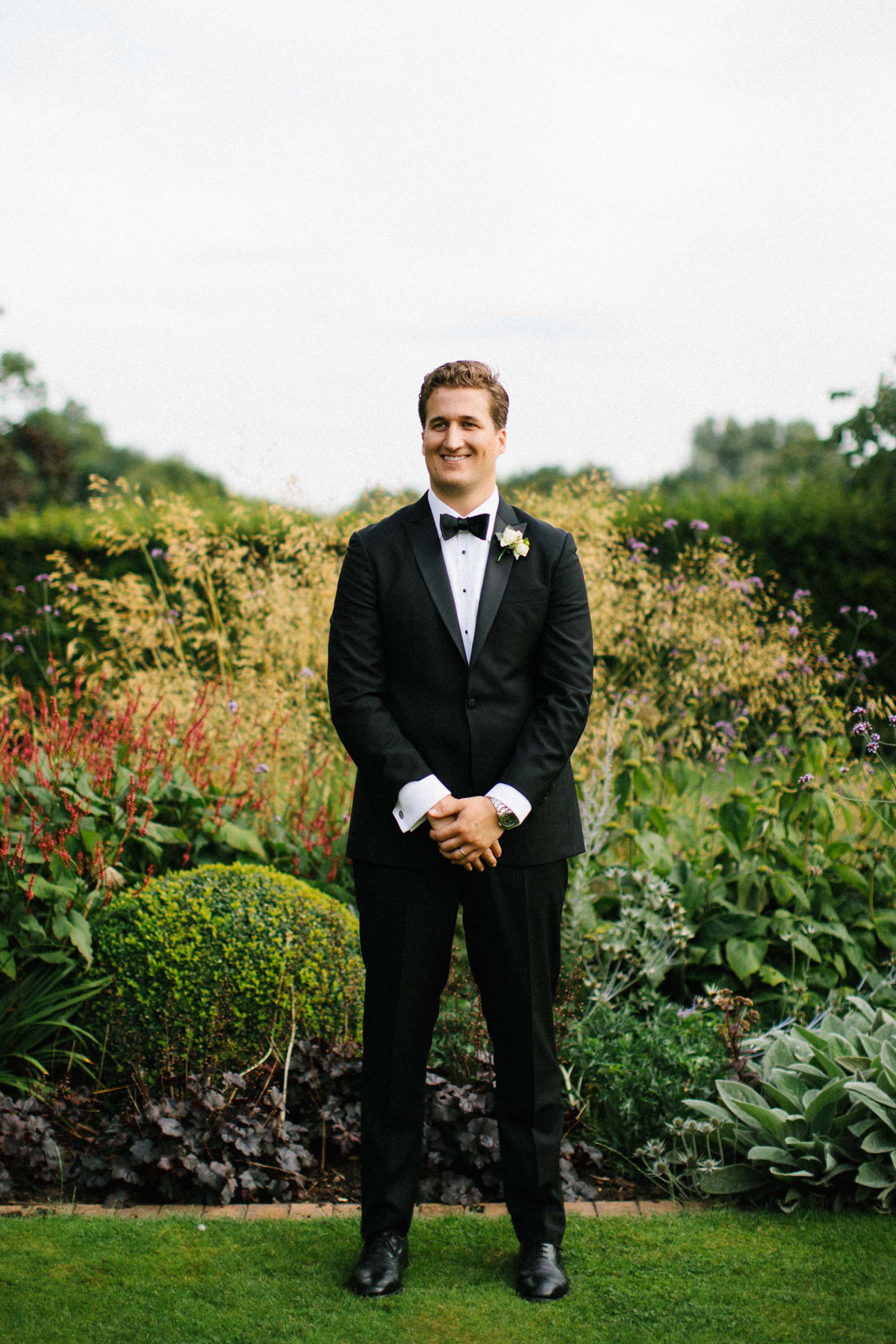 "The flowers for the bouquets, hair clips and reception were done by Vincent & Stubbs."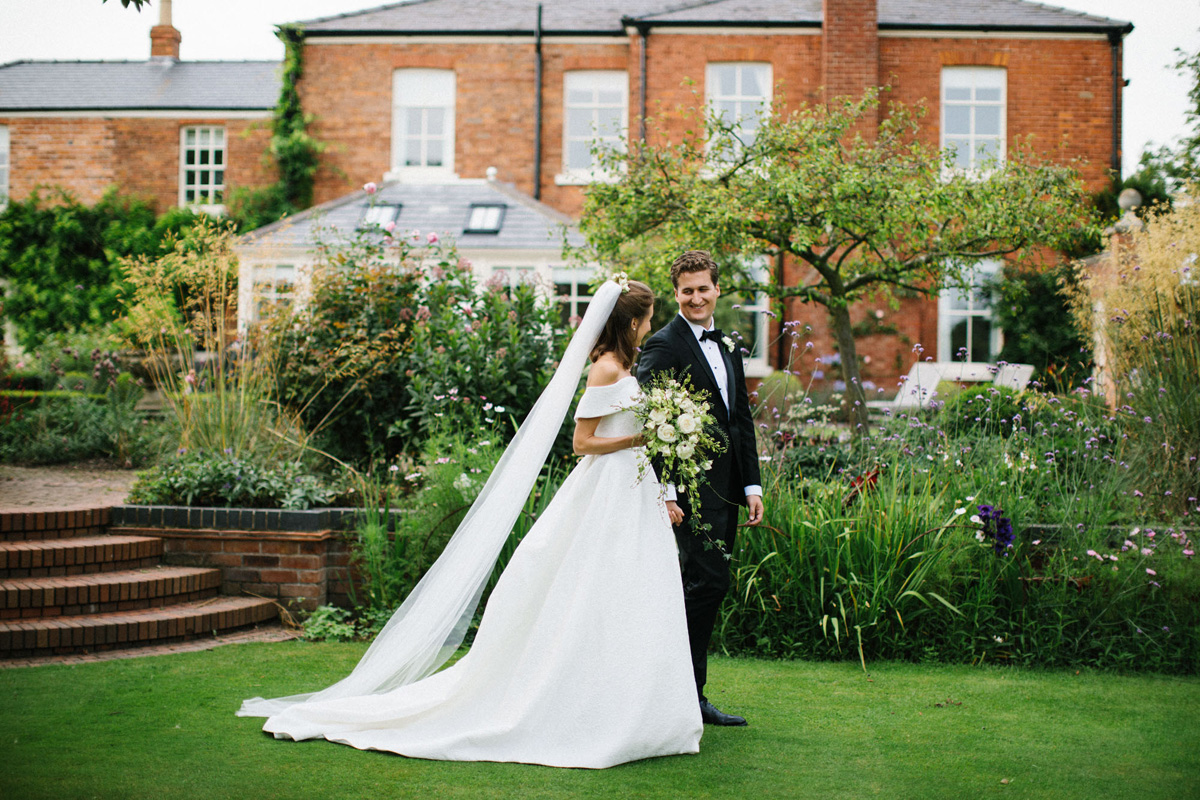 "The reason we opted for green and whites were to go with the style/theme for the day of an English country garden wedding which was classic, traditional and fairly minimalist."
"My middle name is also Rose and as Teddy's American family call me his 'English Rose', having white roses seemed appropriate."
"The bridesmaids wore separate tops and skirts from Jenny Yoo."
"They were fun, comfortable and all the bridesmaids have worn them at other events since so glad they have been used again."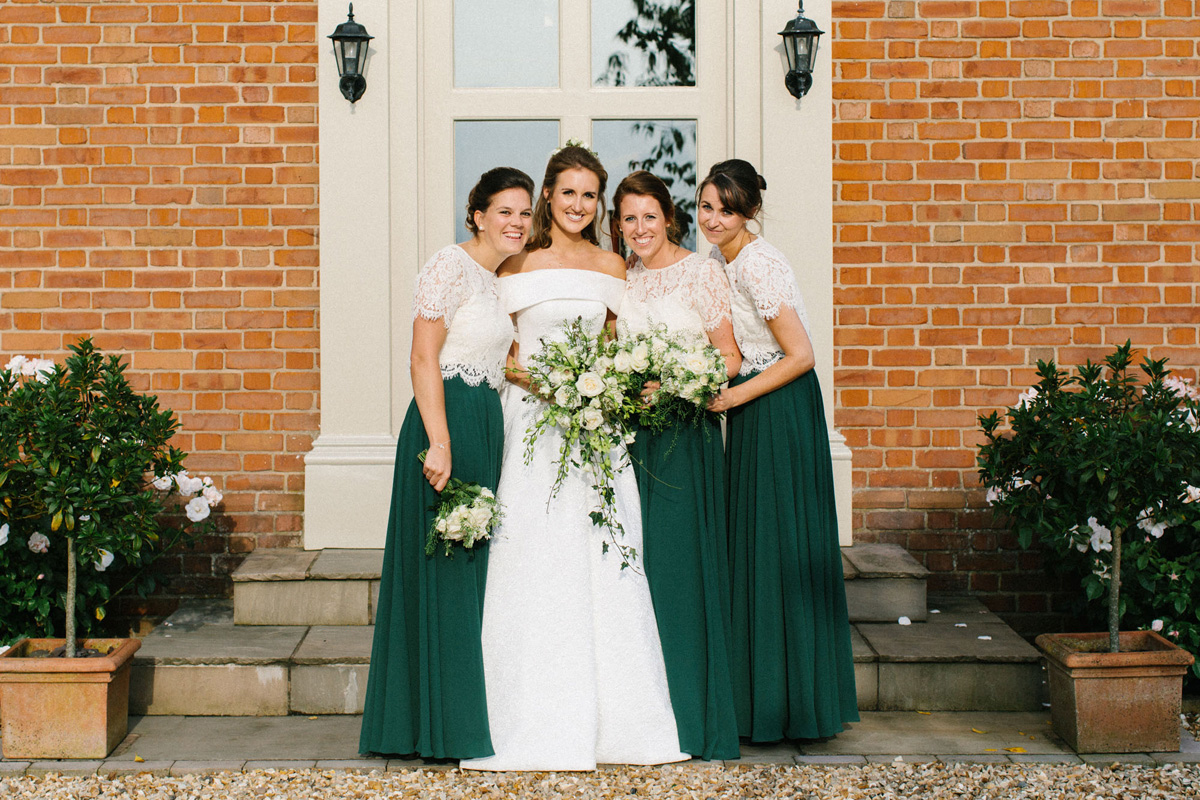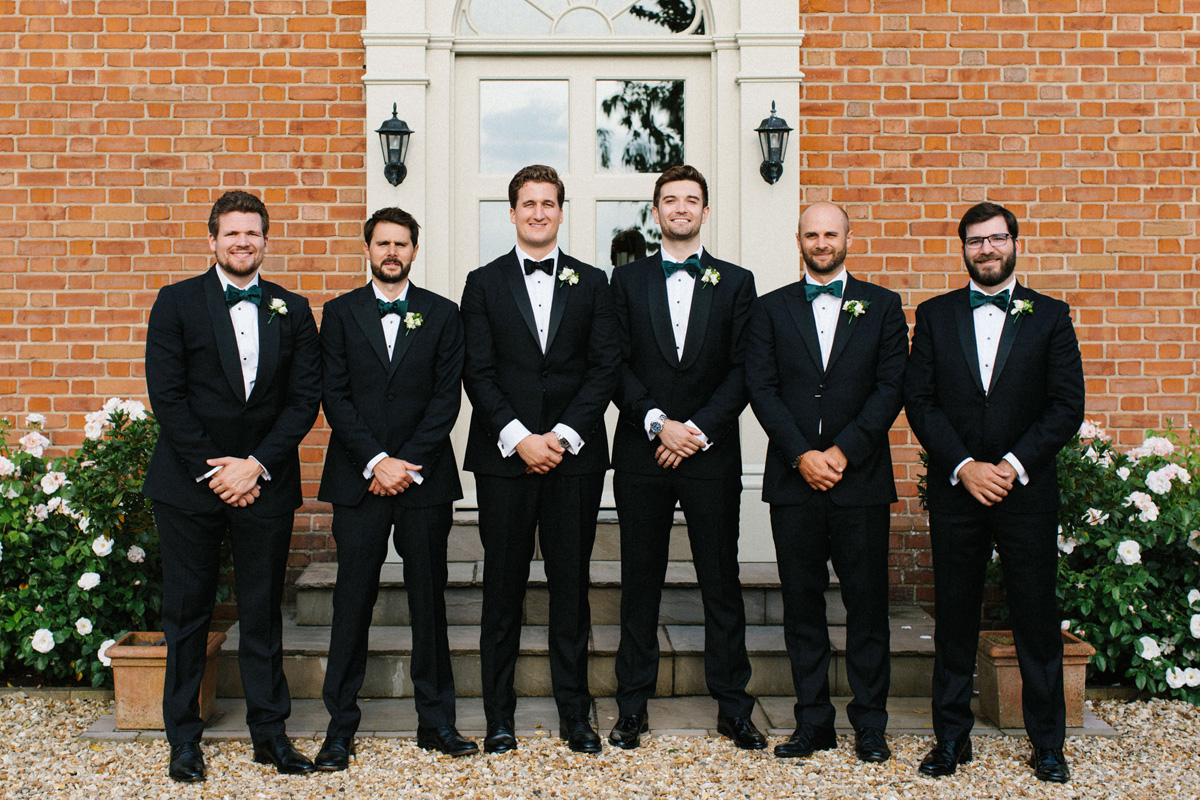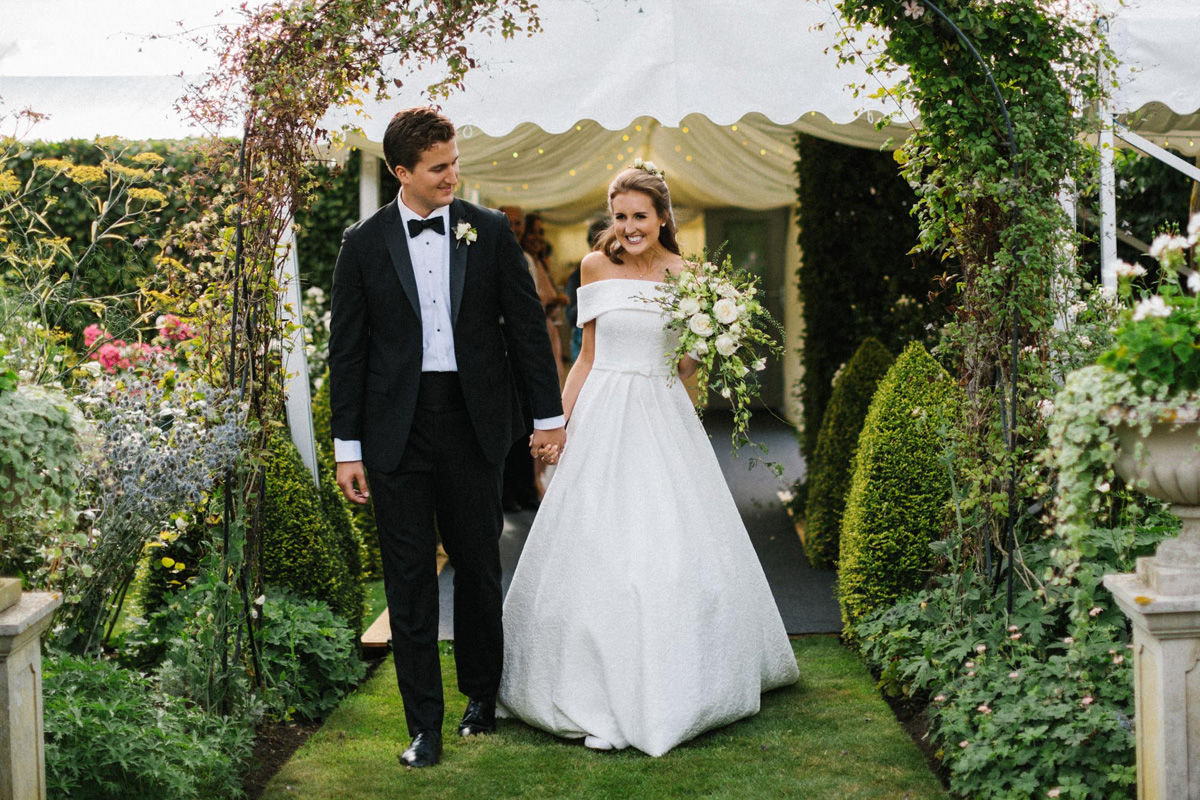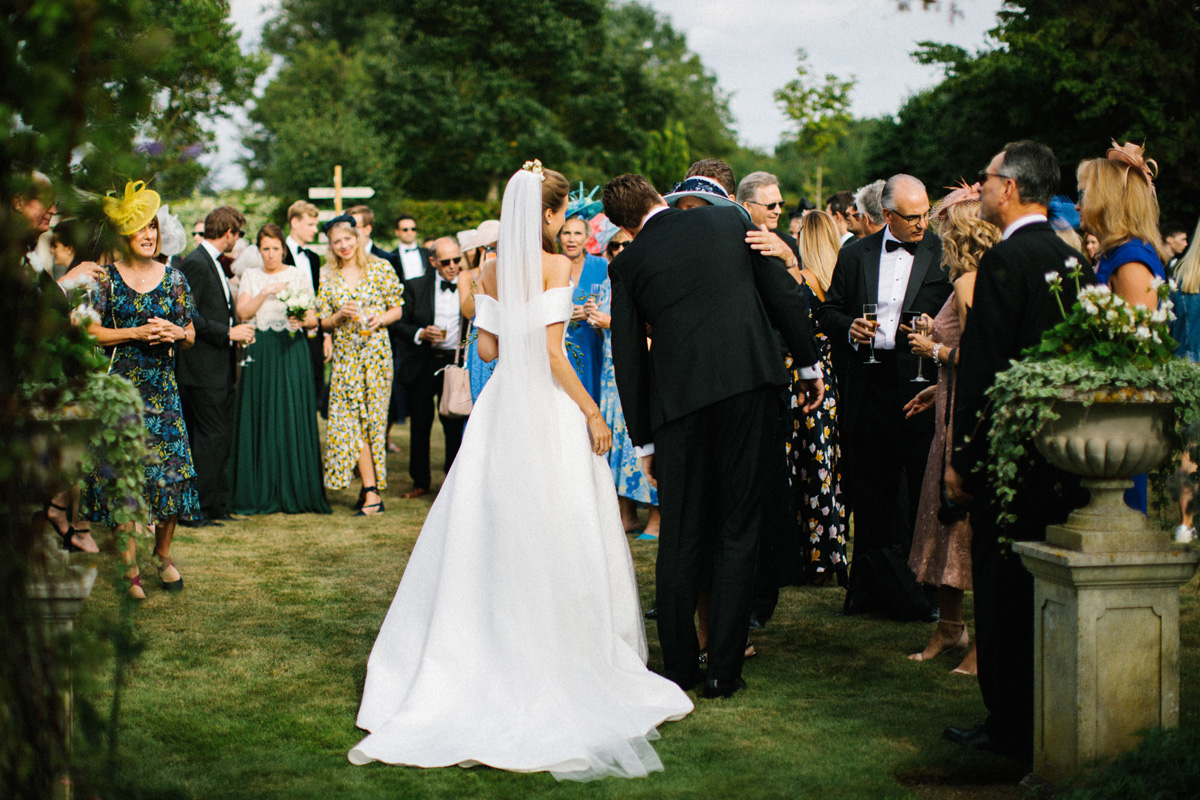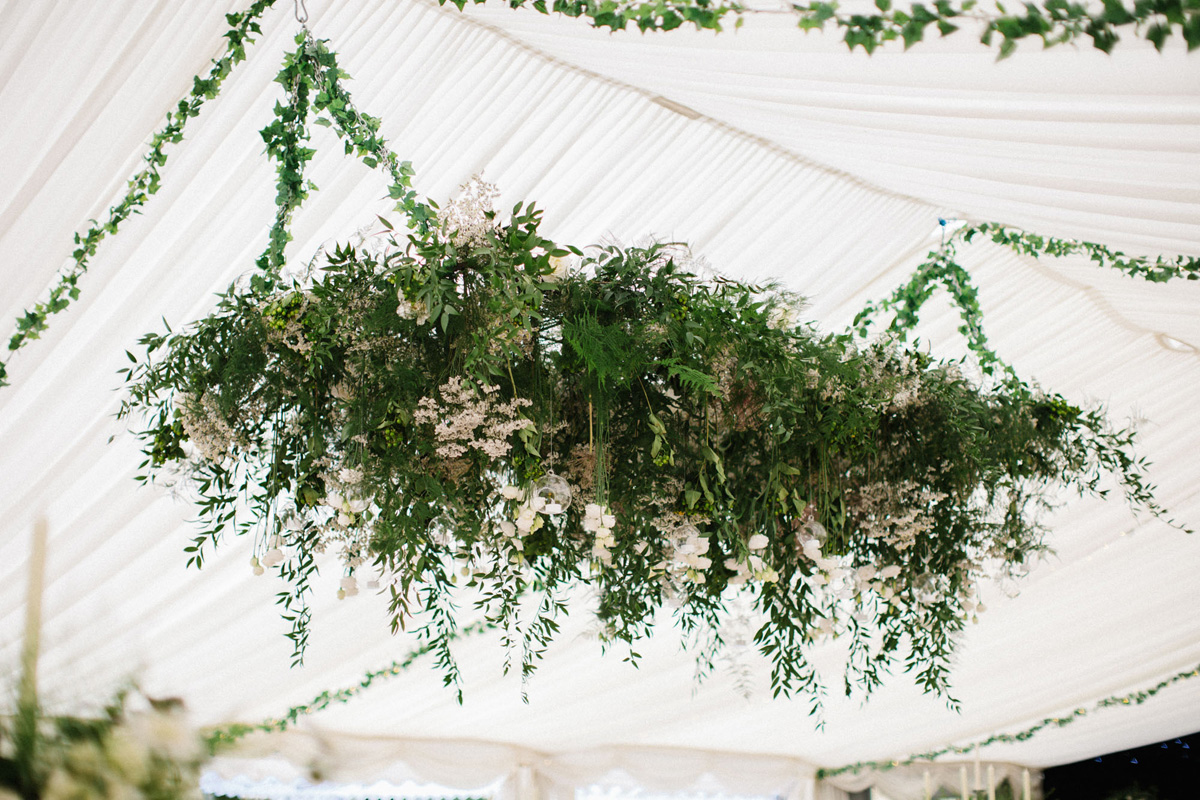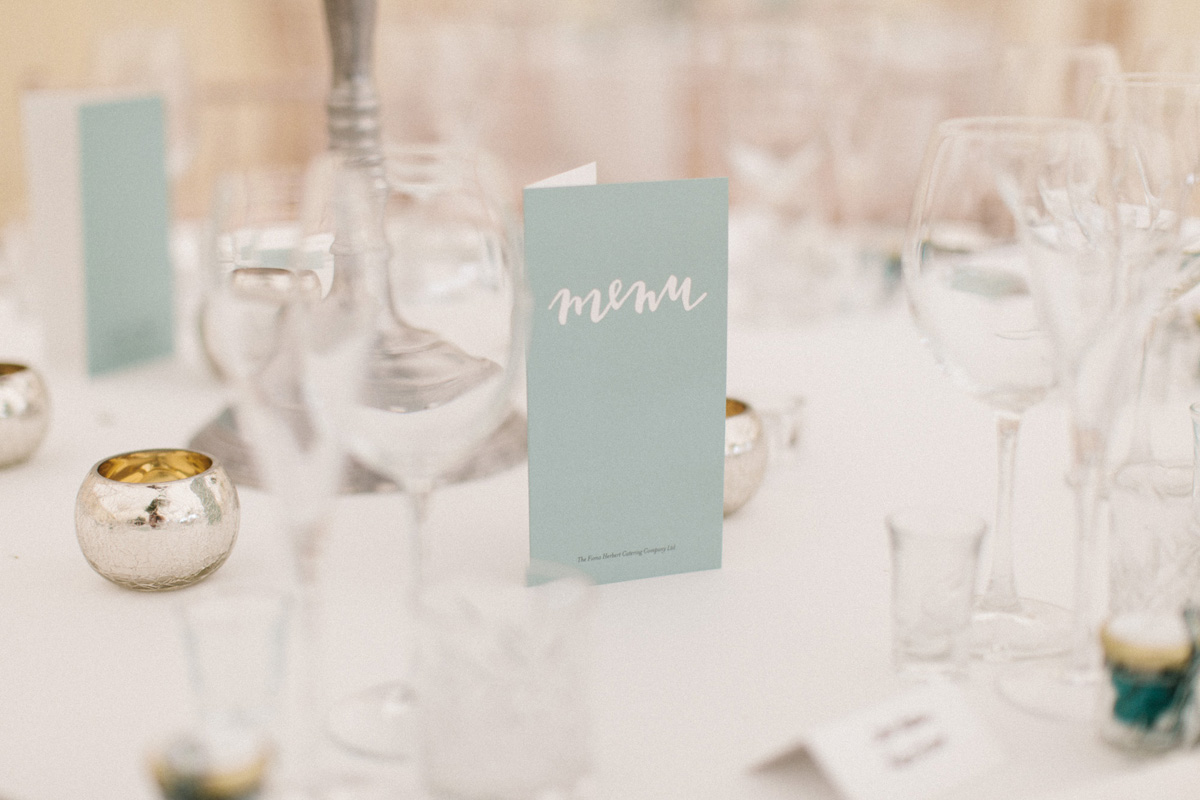 "We had lots of flowers and a few American ideas for decor. Table names were US states and we had a beer pong table for later on."
"We also were given an American postbox with our names on it for guests to put their wedding cards into."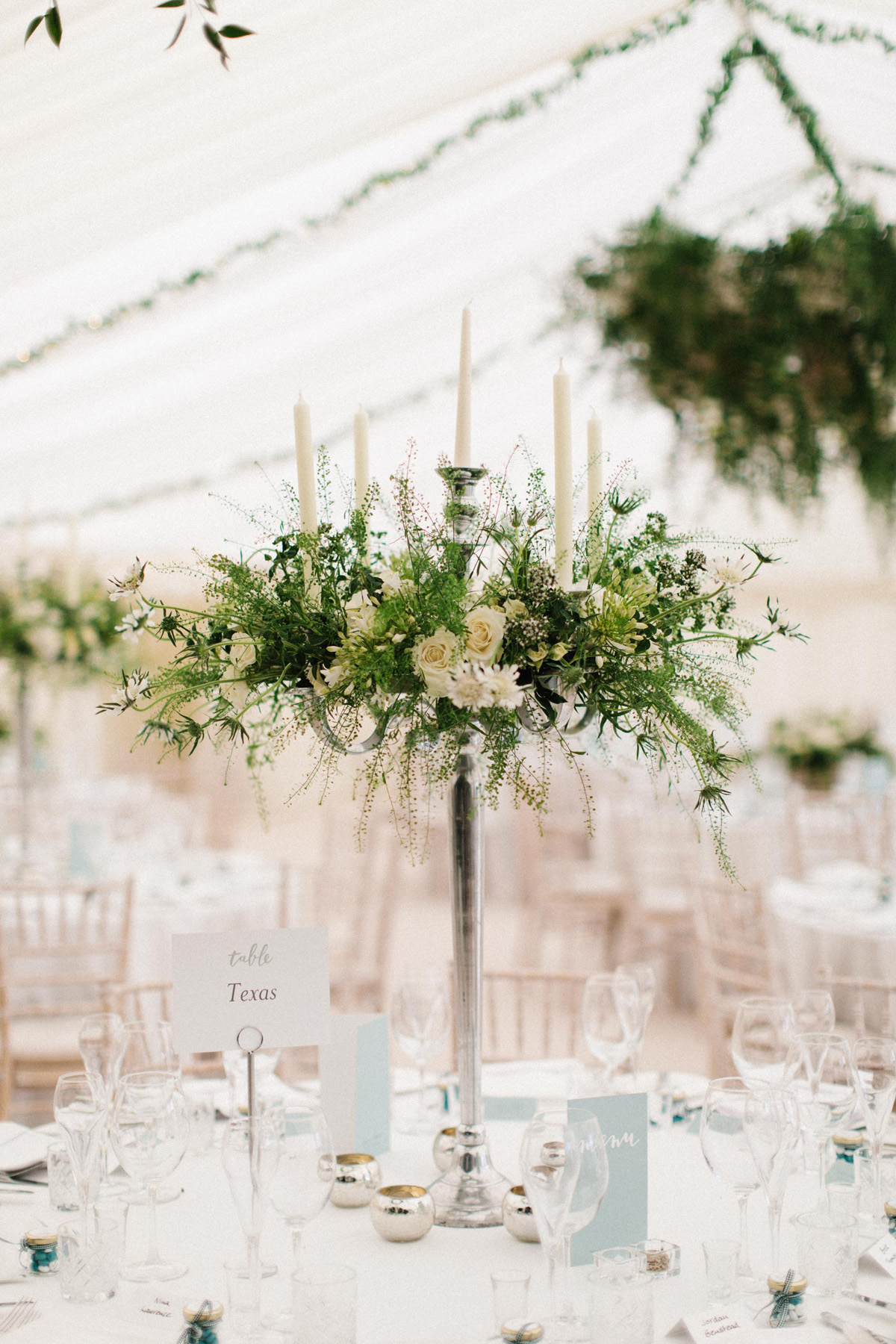 "We got green and white M&Ms, personalised with the date, our names and our engagement photo and put them in little jars with ribbons and a sticker for our guests."
"The reason was to bring in some American given Teddy is from the USA."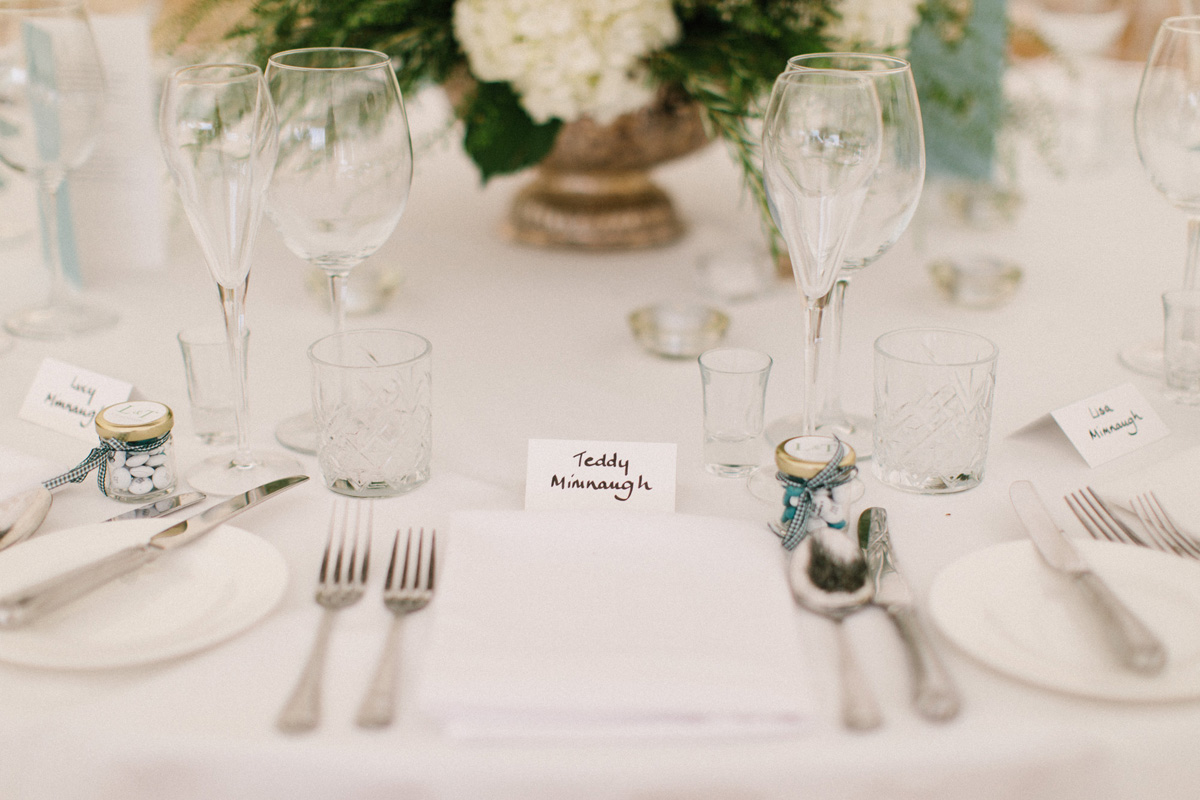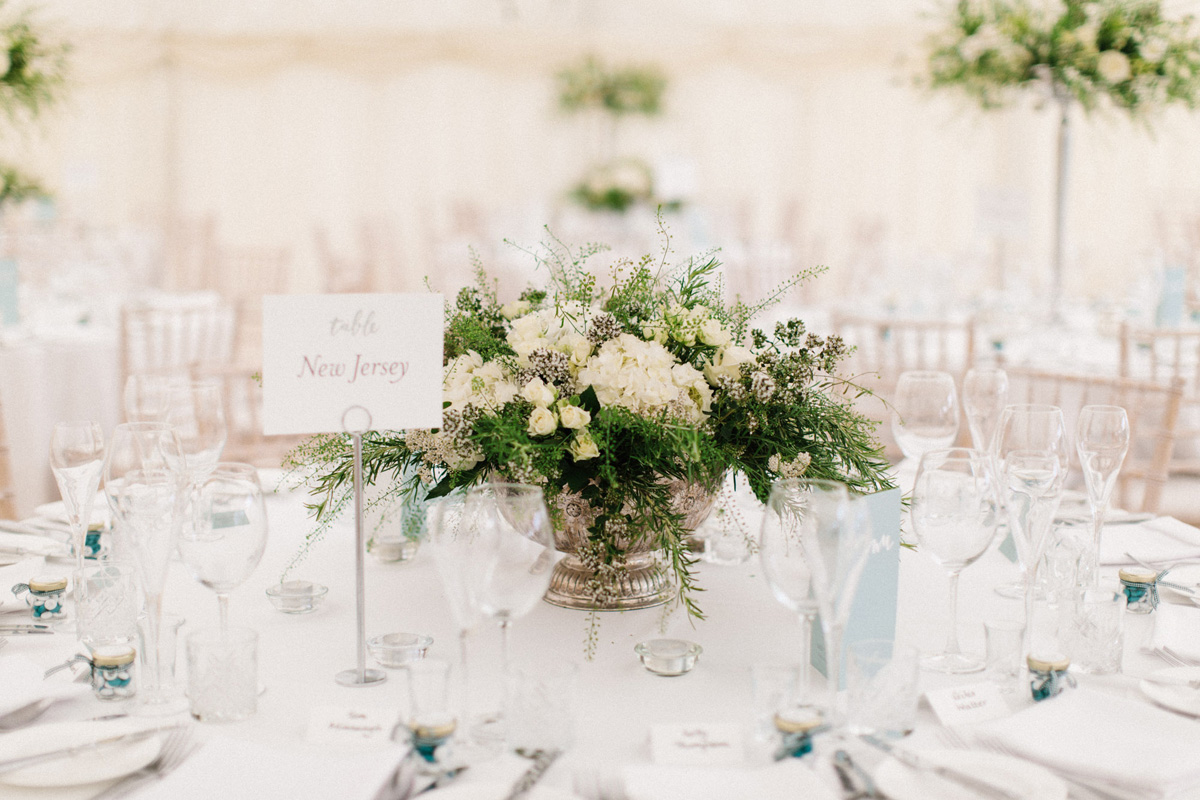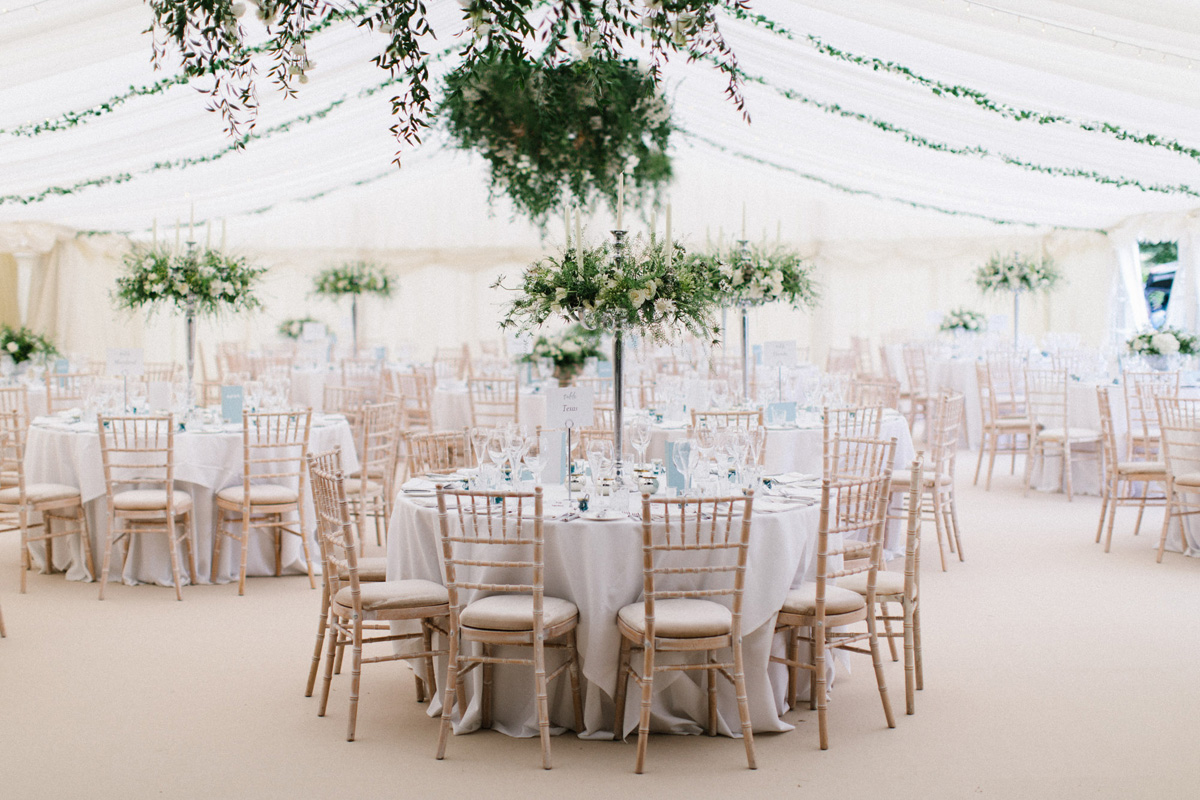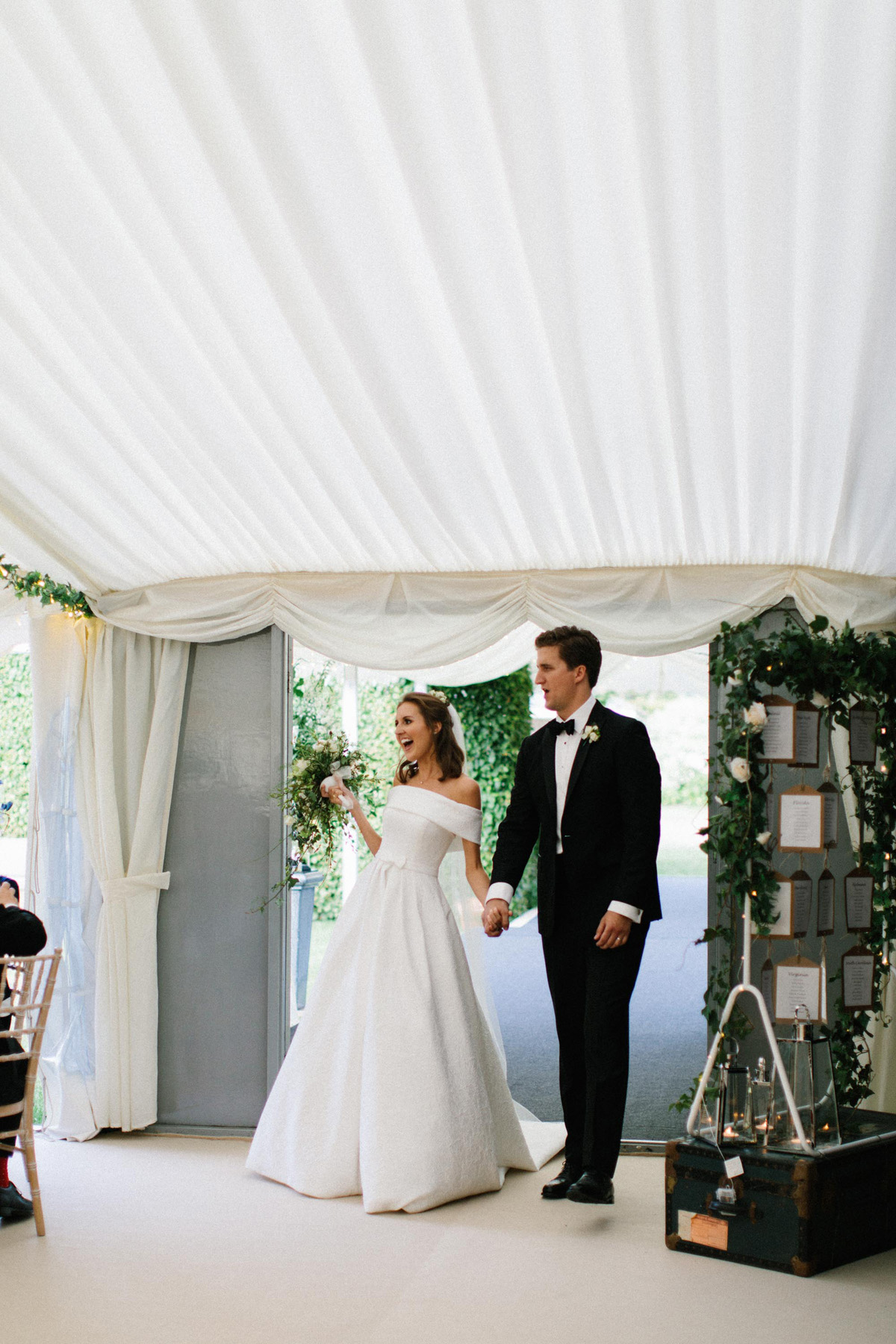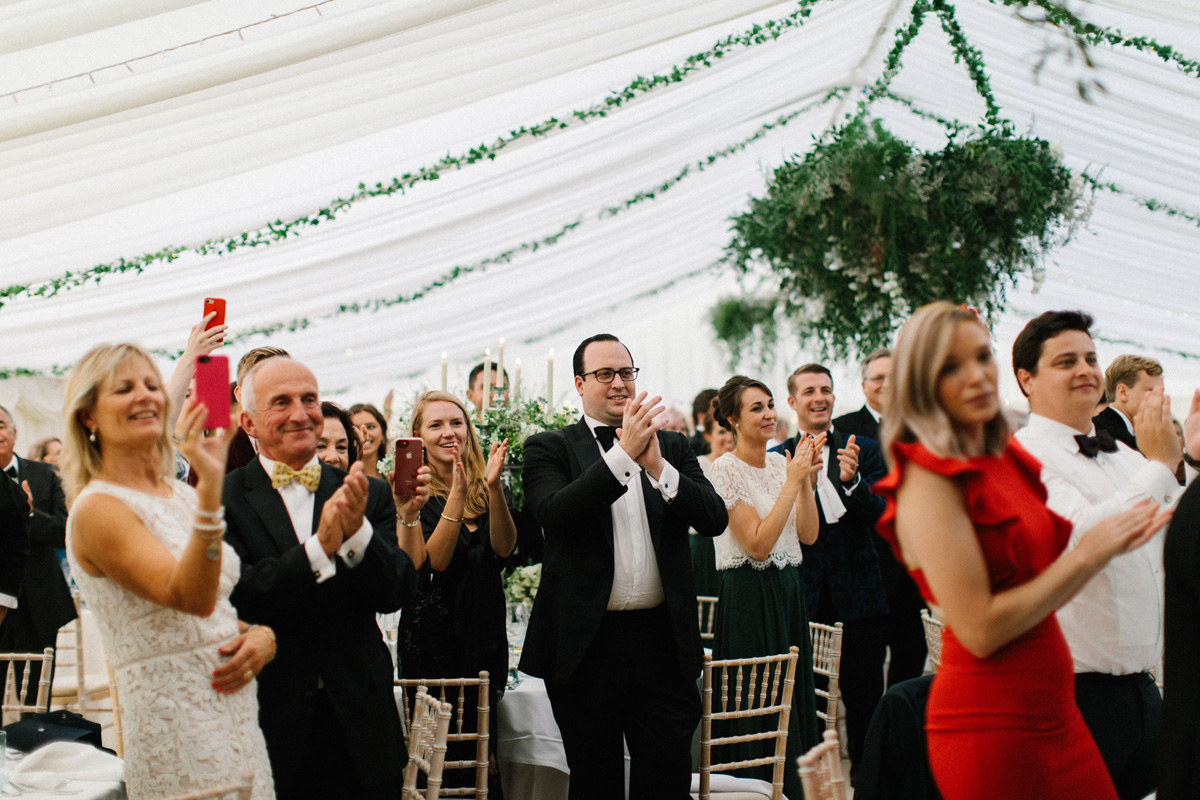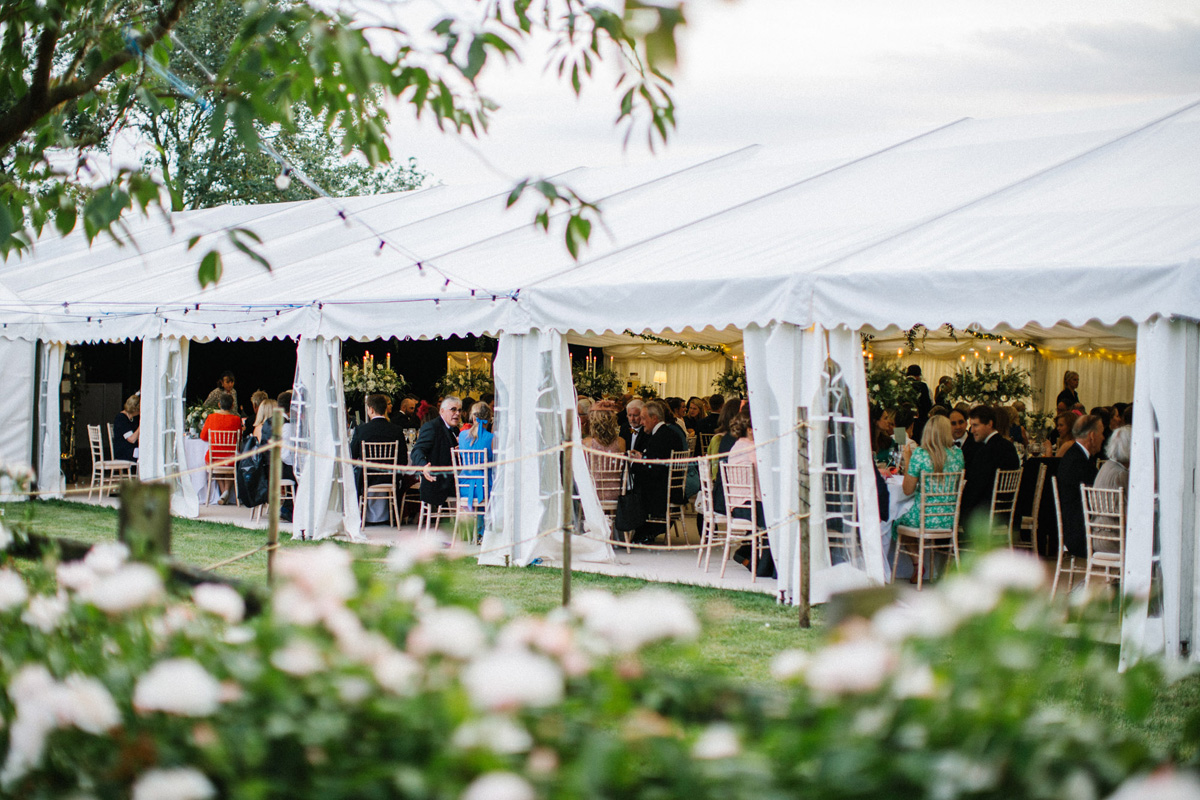 "Our cake, from Bakehouse 94, was 3 tiers, delicious and entirely gluten free (Teddy is gluten intolerant). The decoration was semi-naked icing with fresh flowers to match the reception."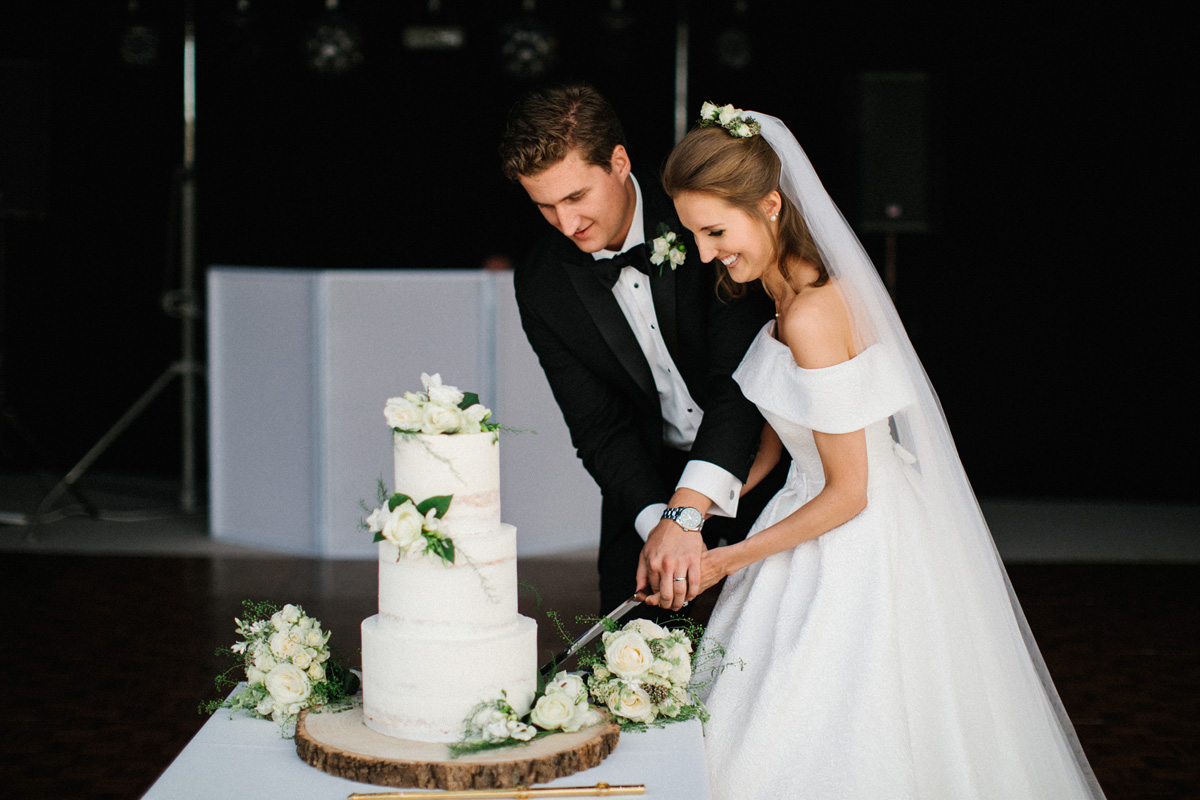 The couple took their first dance to 'Dancing in the Moonlight' ,by Toploader.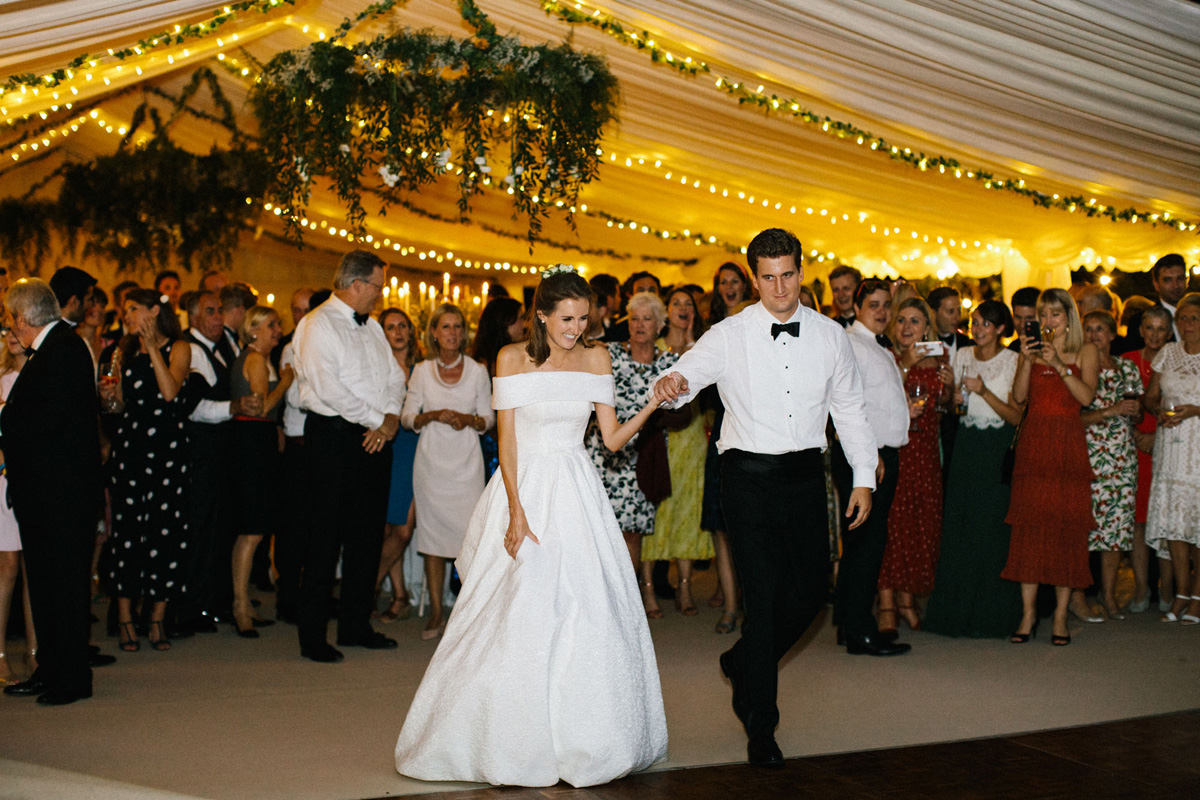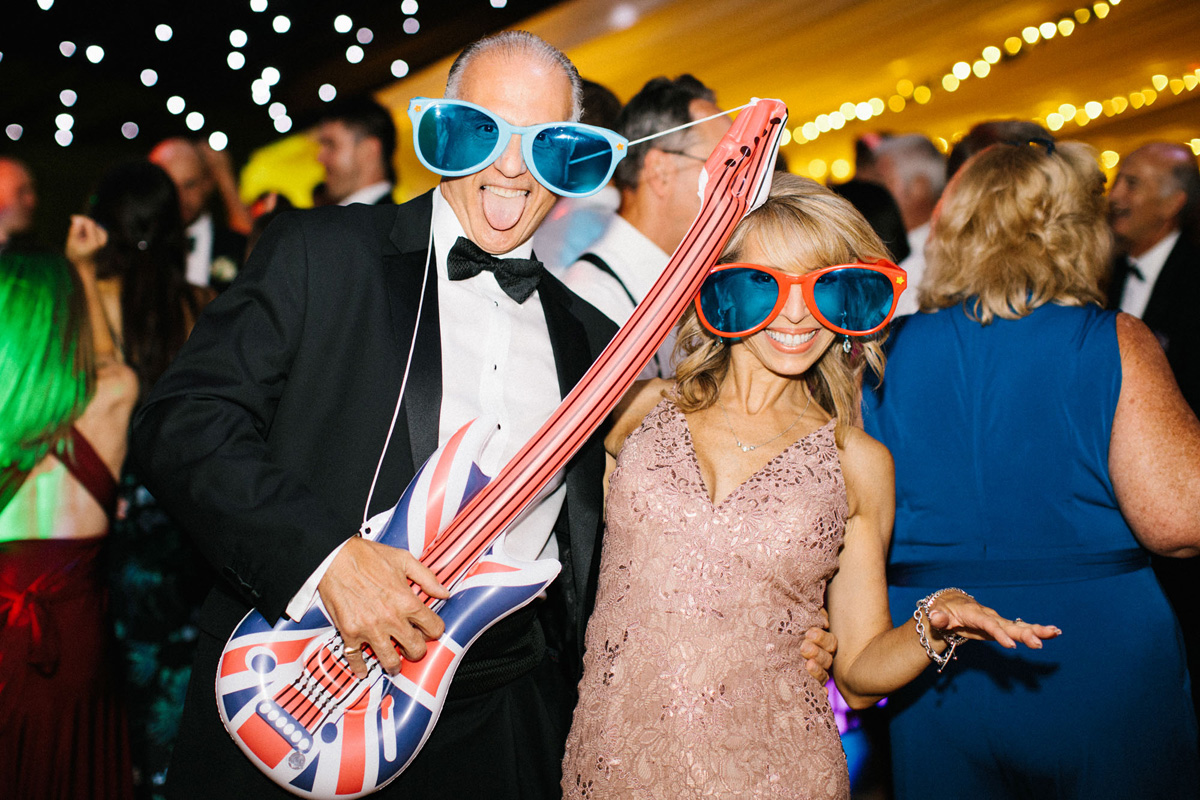 Words of Wedded Wisdom
"As soon as you get engaged, do not plan anything for a month and just simply enjoy being engaged. Such a fantastic time – everyone is so happy for you and it's all very exciting."
"This gives you time to enjoy the start of what will be your next chapter and to ready yourself for wedding planning."
"As soon as you have a date or venue booked, then the plans really do start but I would definitely say really make the most of those first few weeks after when you have said 'yes' to the 'will you marry me?' question."
"I would also not stress about the minor things and enjoy the entire process."
"Finally, wear a dress that you are comfortable with and one that you are happy to be wearing in front of 5 year olds and 95 year olds, and one that you may look back on in 30 years' time and not regret."
"The event is one day of your life, don't stress about everything and what will be will be. Make sure it has your personal touches!"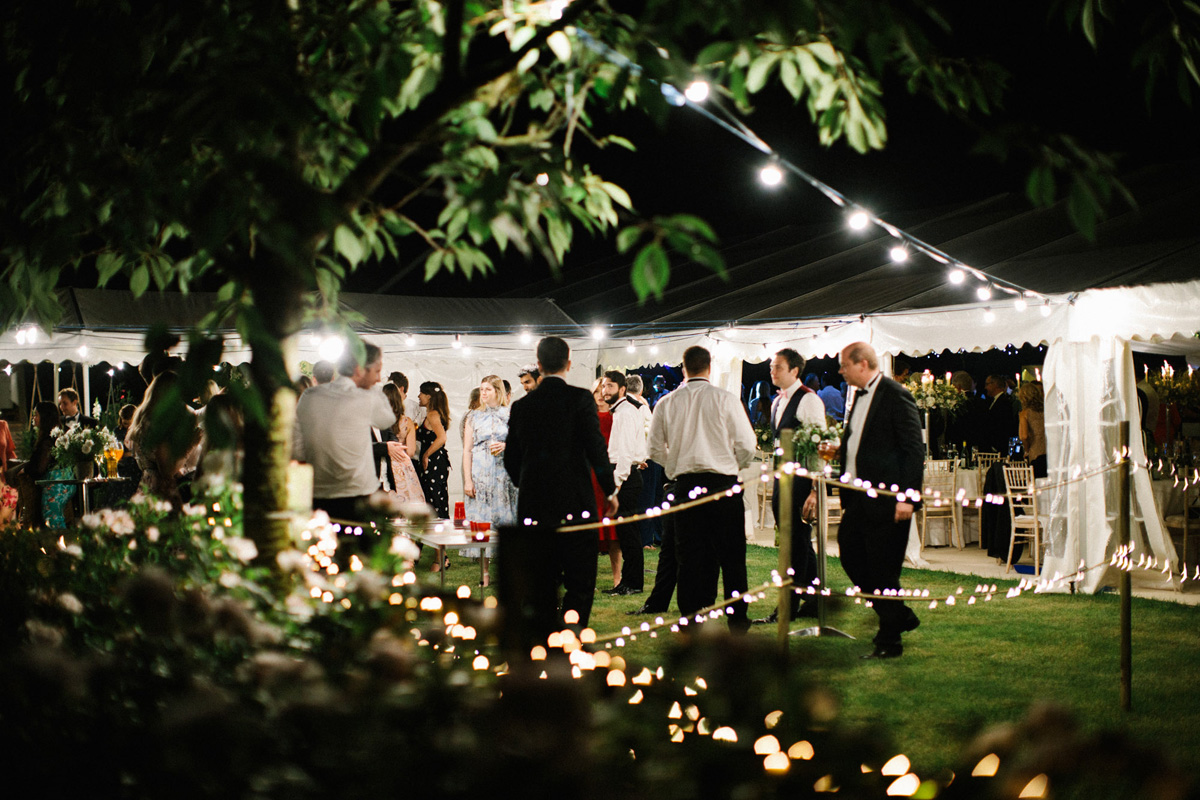 Huge congrats to you Lucy and Teddy – and wishing you all the love ahead of your second wedding anniversary in August.
Thanks to Melissa Beattie for sharing her beautiful wedding photography once again with Love My Dress. Melissa is a member of our wedding directory and we highly recommend her to those of you seeking a British photographer who specialises in destination, reportage, fine art style wedding photography.