Get ready for some elopement wedding loveliness today – I'm struggling to find enough superlatives to describe how effortlessly wonderful and truly beautiful this is, so let's just get right to it!
Becca and Dan are media creators who run Half Half Travel, and they were married on the 10 September 2020 at Becca's grandparents' house in Brooklyn, New York.
Ruby Olivia Photography 

+ Follow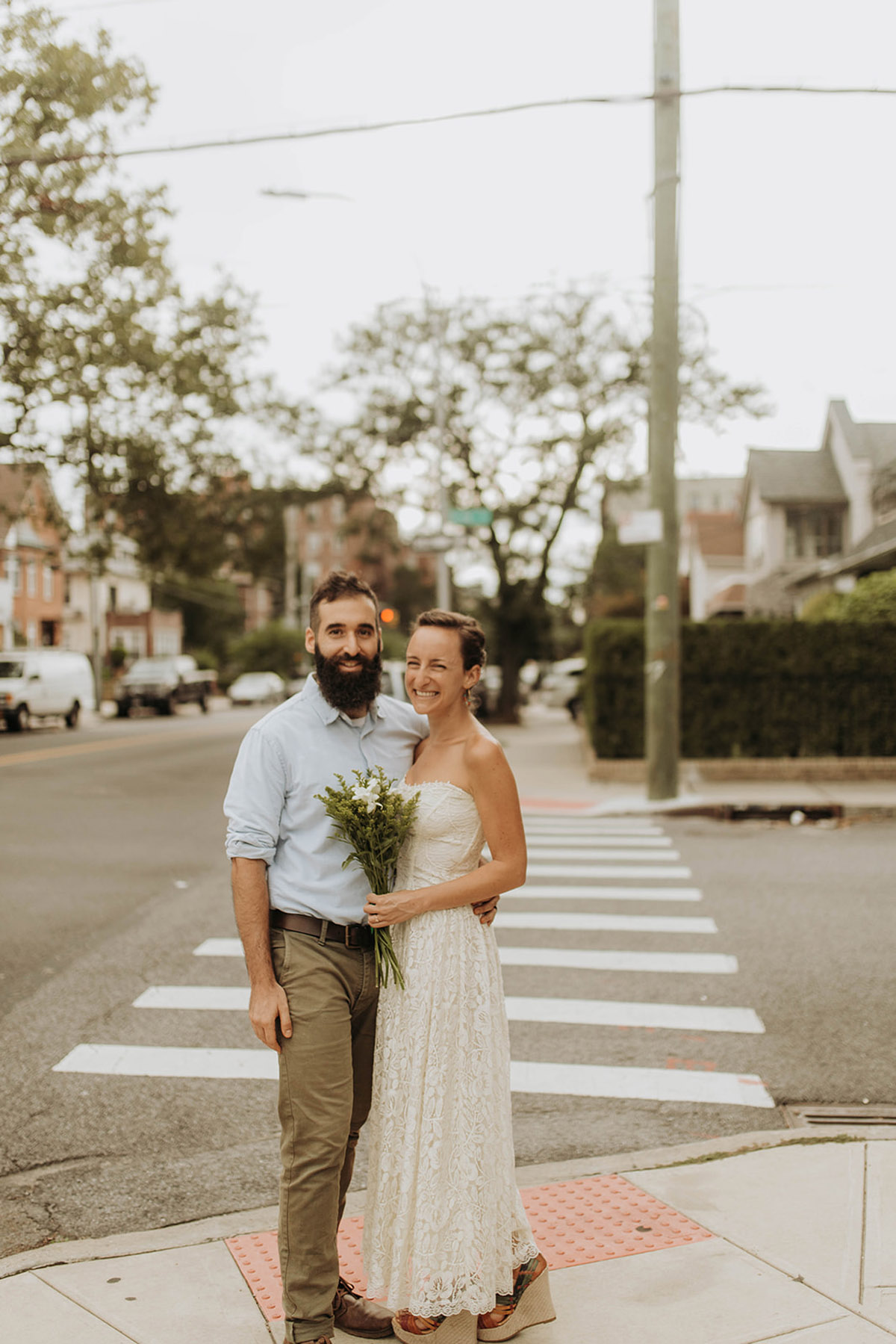 The couple first met in 2015 and dated long distance, which is how the idea for their Instagram account came about – by combining their travel photography together into half and half images to share with the world.
They became engaged on Becca's birthday in May 2020 whilst under Covid-19 quarantine, and were engaged for four months.
"We really just had to work with what we had under the constraints of Covid-19; having a private and familiar place to have our wedding, and all the parts of family that we were able to tie in, without having anyone else there."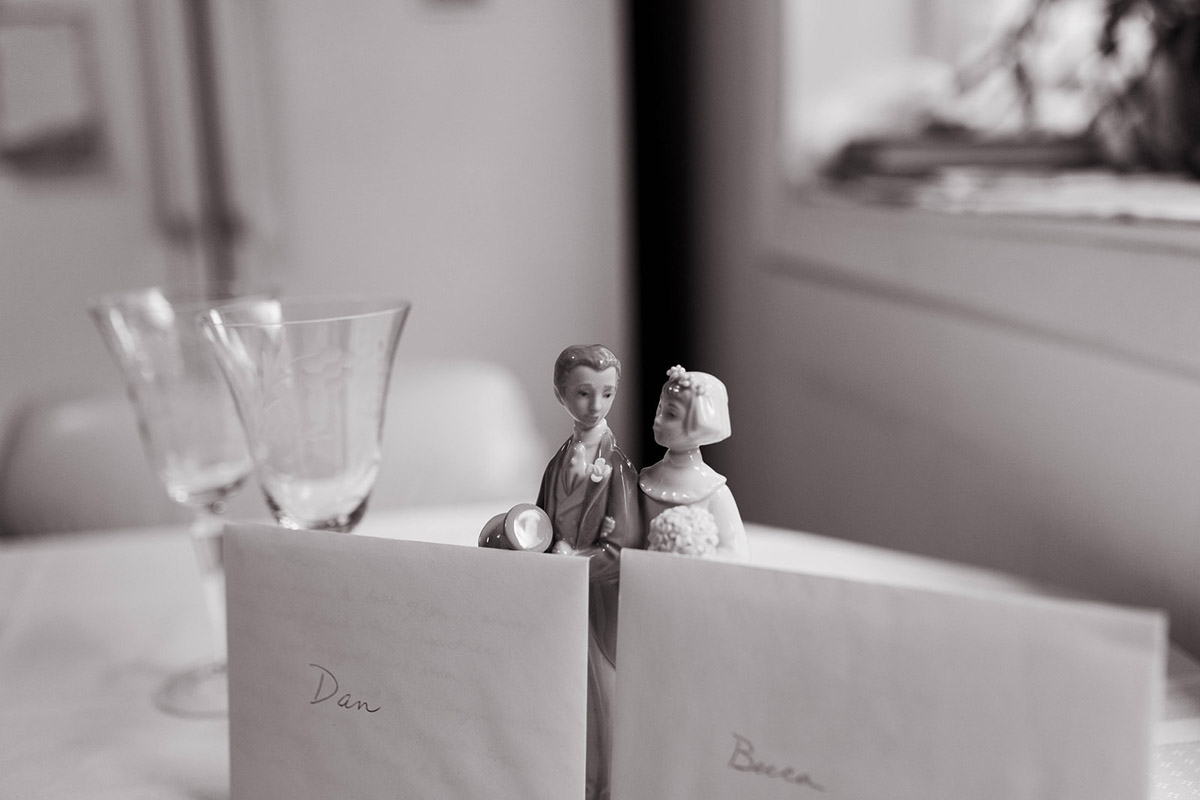 "Covid-19 presented a specific sensitivity, and it is why we chose to have no guests. This allowed us to be rather stress-free, instead of having to keep an eye on who would mingle with who, and if anyone were to take off a mask, or if anyone tested positive beforehand."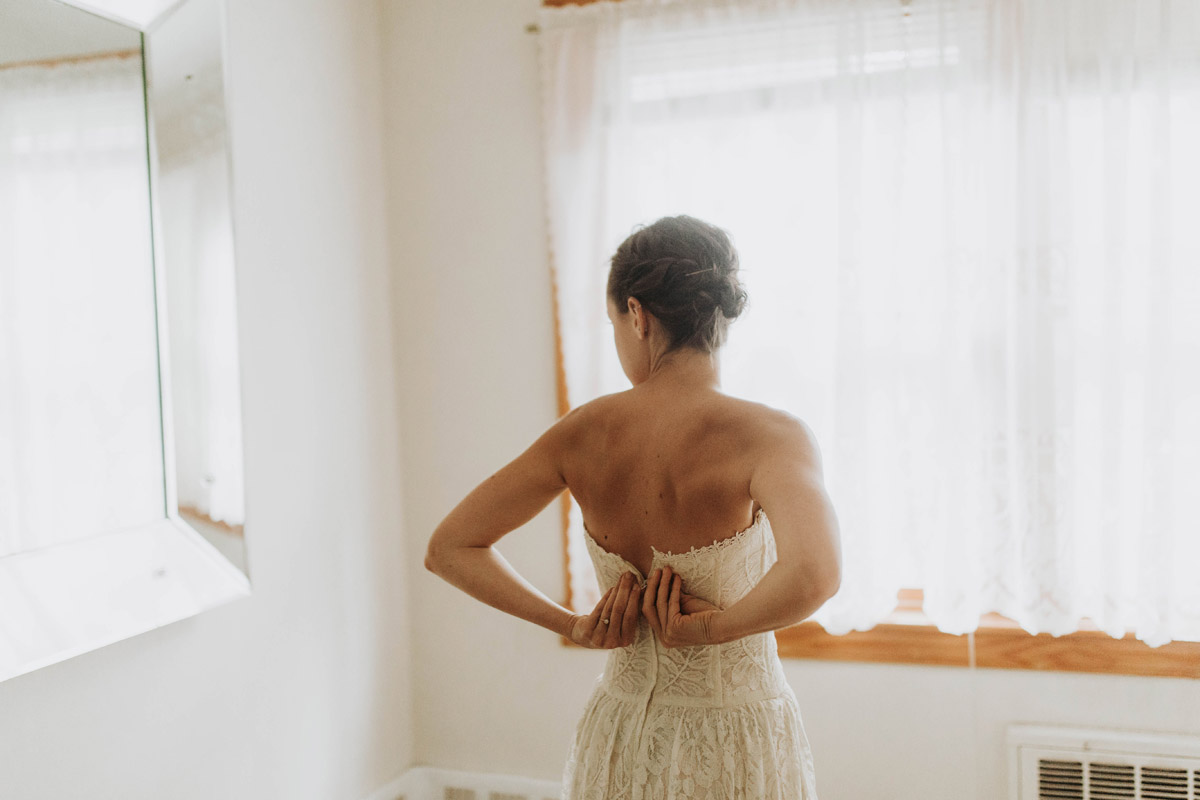 "It was all too much to deal with. We feel that taking the private route worked best."
Becca paired her vintage treasure of a dress with colourful wedges by Fiesta Feet, her Catbird engagement ring, and statement earrings from Faire Collection.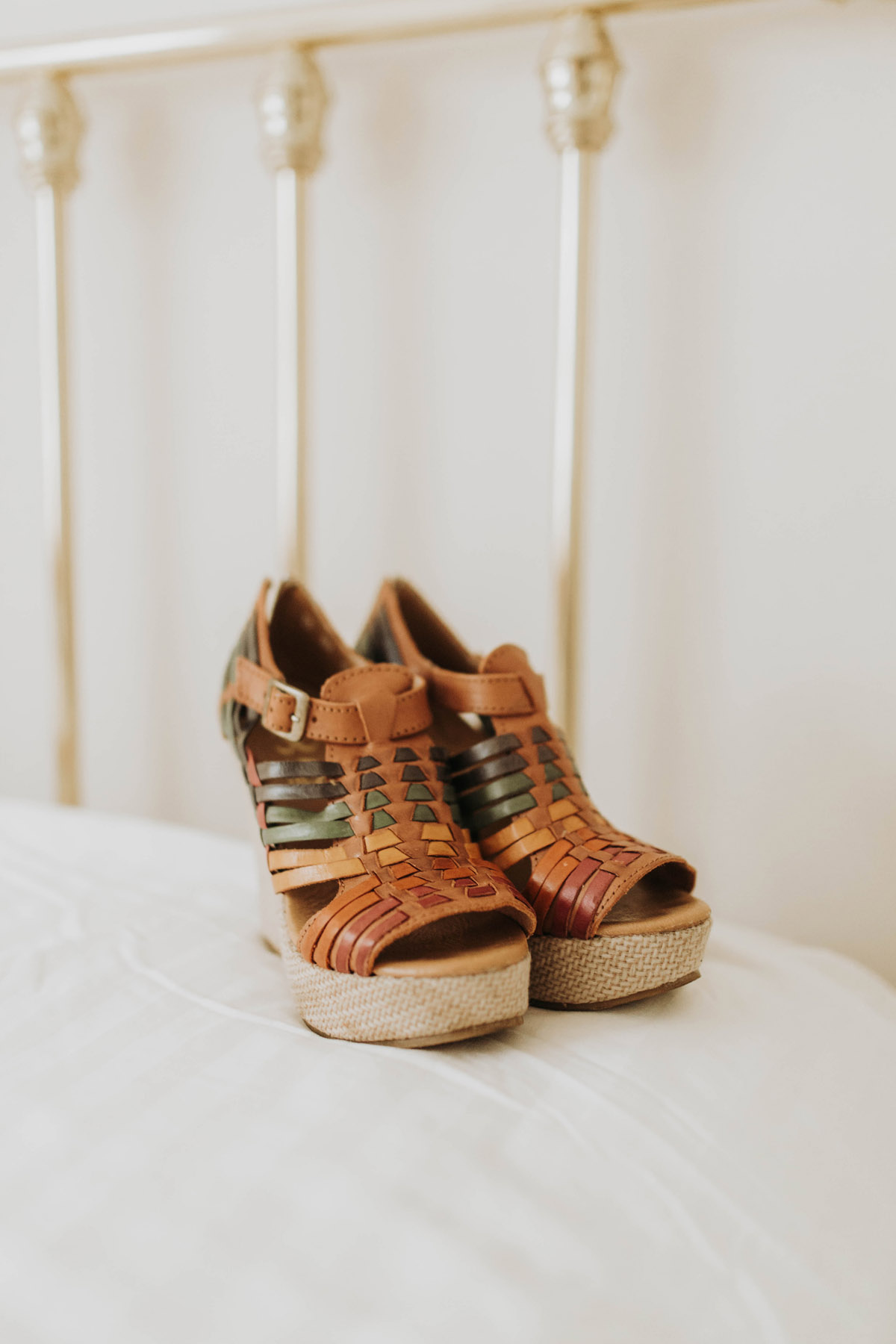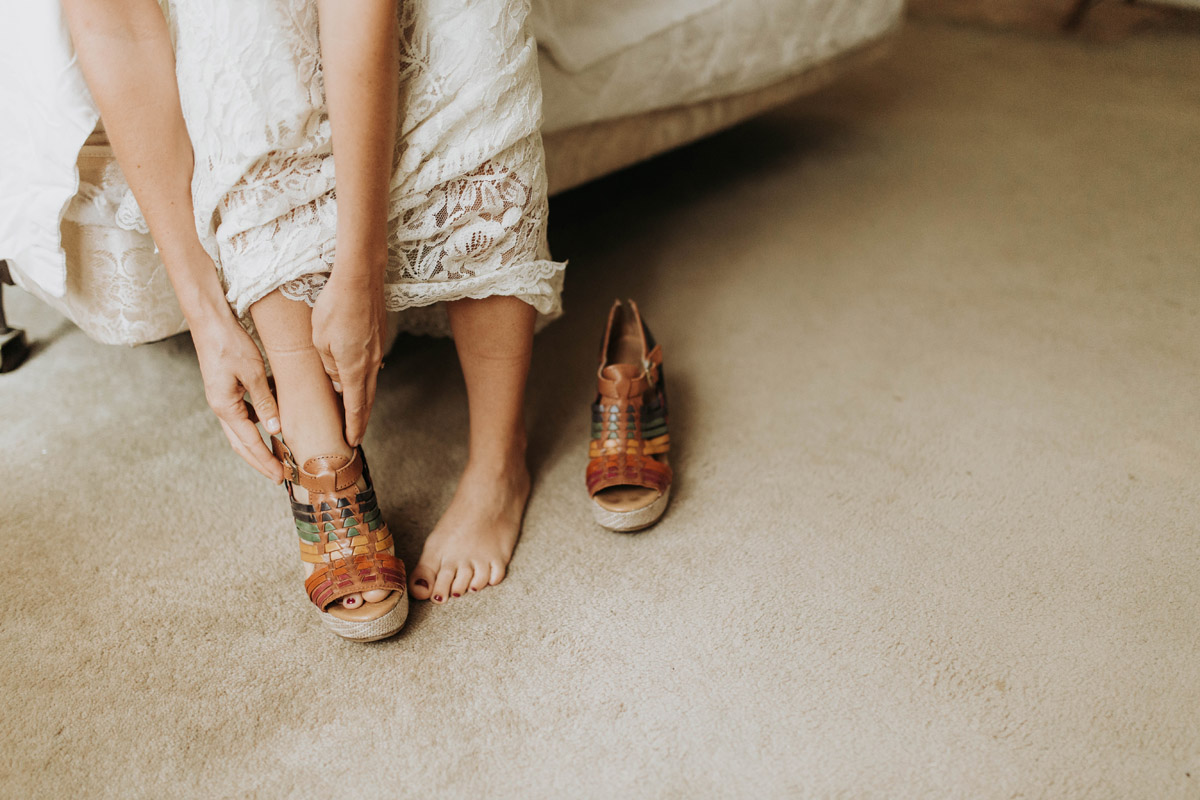 "Faire Collection means a lot to me because it is a company that employs women in Ecuador and Vietnam to make artisanal, unique jewellery. I wholeheartedly recommend this jewellery brand."
"I chose my engagement ring from Catbird because I liked the minimalist style, and I'm in love with my champagne diamond!"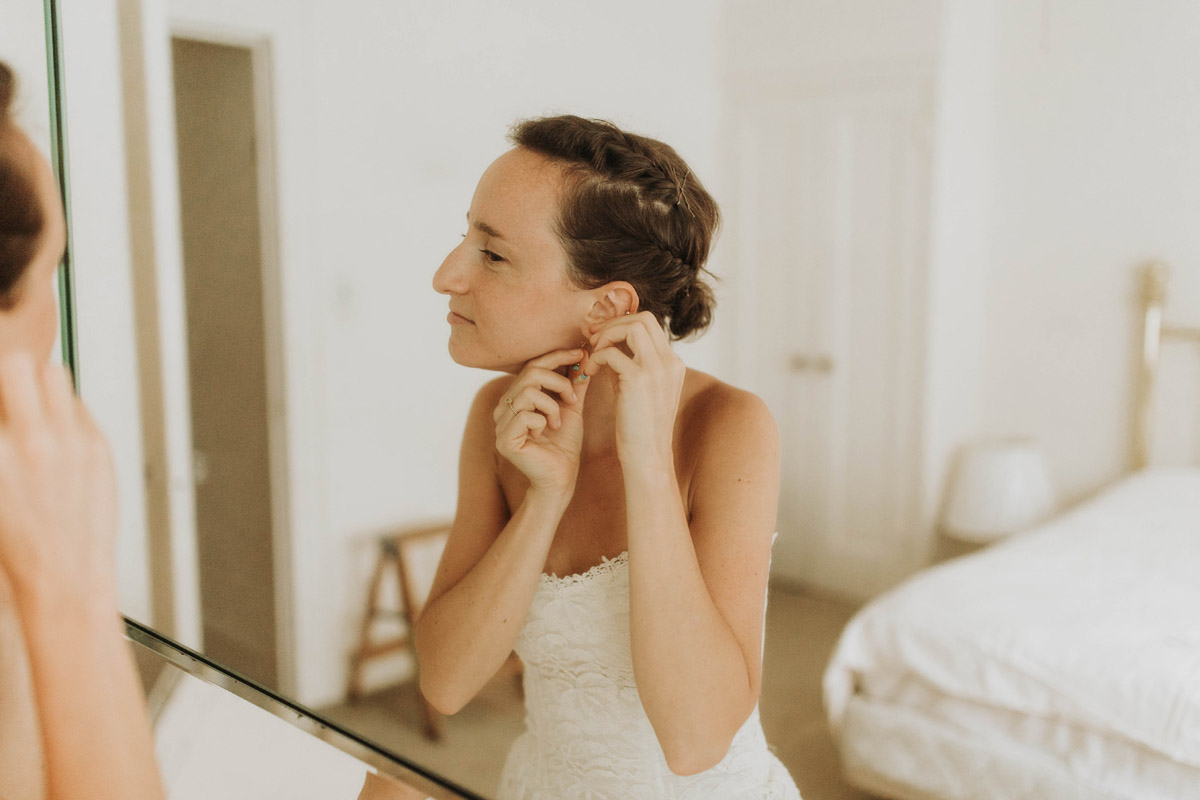 Becca's charming dress was her Grandmother's – a vintage piece by S.G Gilbert from the 1980s, of cream floral lace with a beautiful fitted, strapless sweetheart bodice – and with an enchanting story of discovery.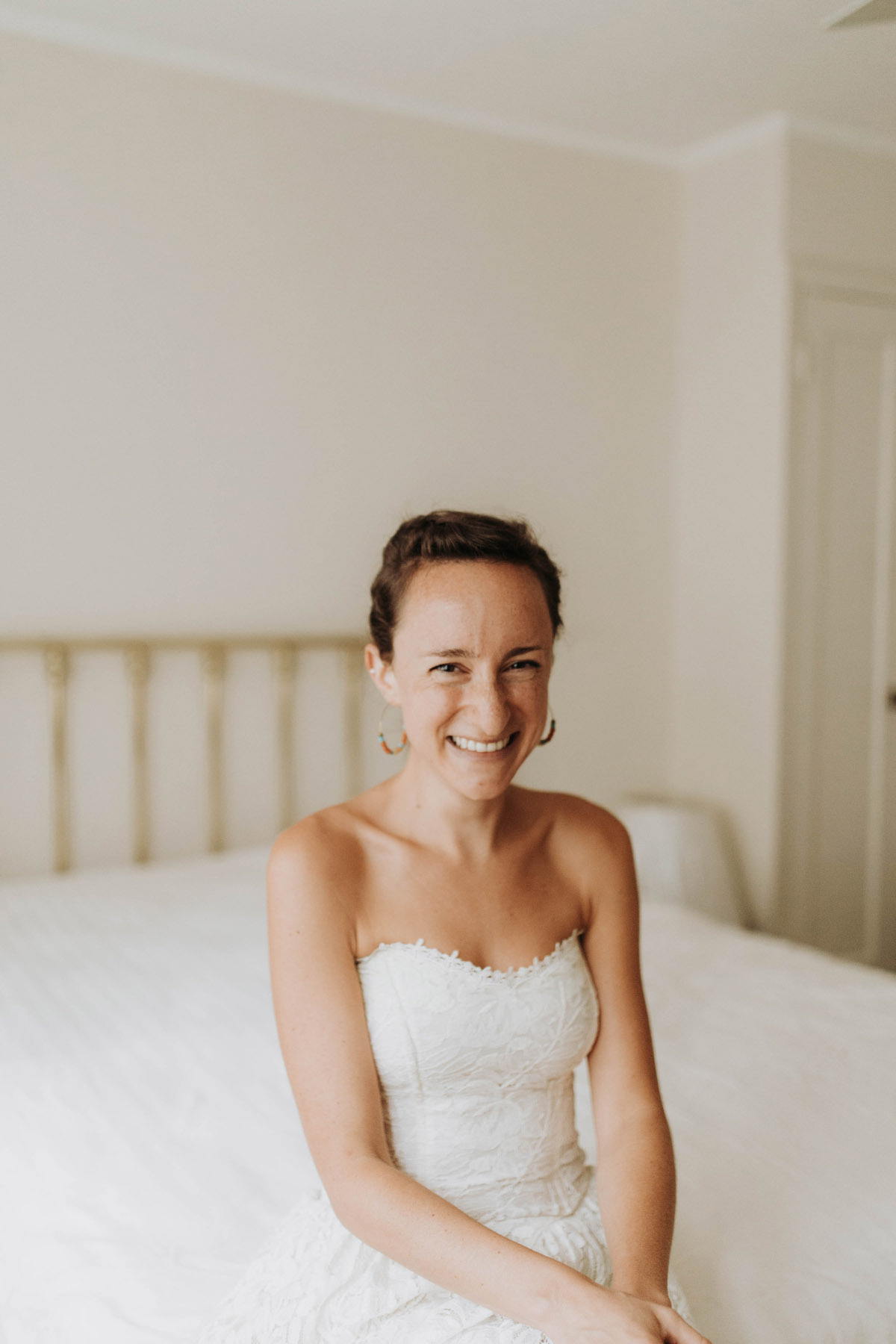 "My Grandmother's dress was found in a closet by my mother, and she brought it over to my flat so that I could try it on. It fit like magic."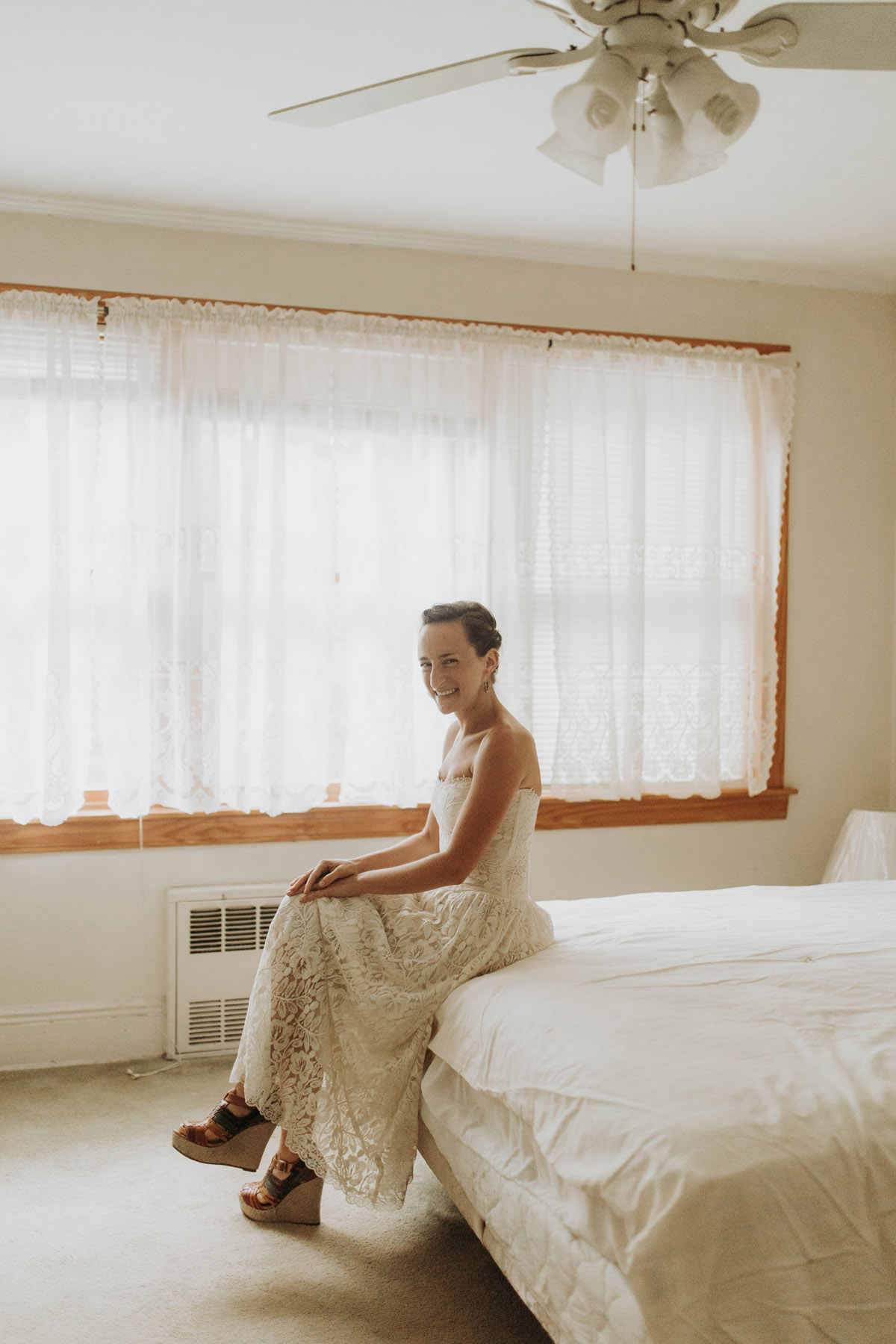 Dan kept his wedding look casually elegant, and his outfit included a shirt from UNTUCKit.
"Becca's grandparents' house was the only private location where we could spend a few hours and have access to all the comforts of a family home."
"On top of that, the home is sentimental for us because of Becca's mom having grown up there as a kid, and Becca having spent many weekends there with grandparents as a child and young adult."
"As our relationship progressed, I would go to the house for family holidays and weekend lunches with Becca's grandfather."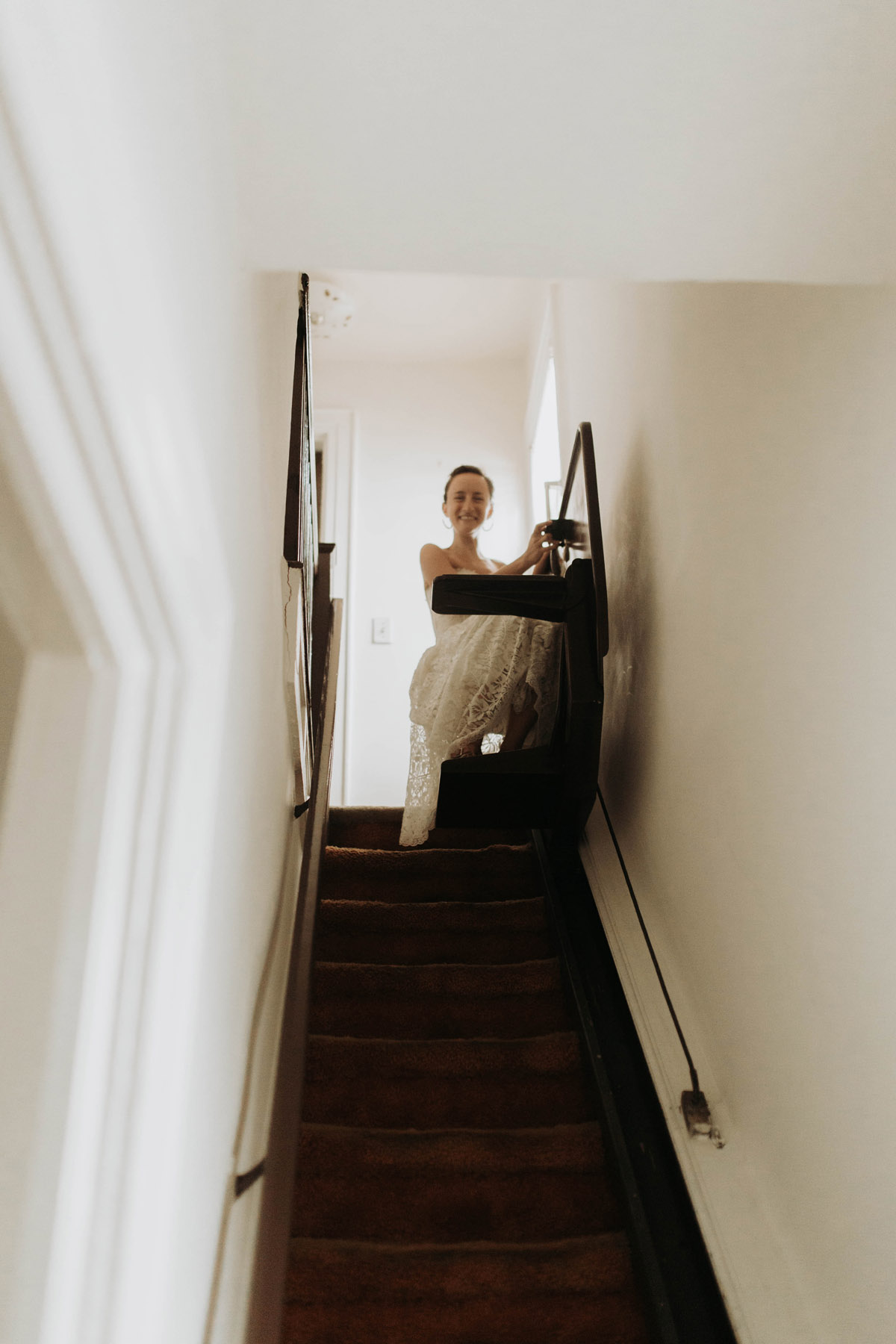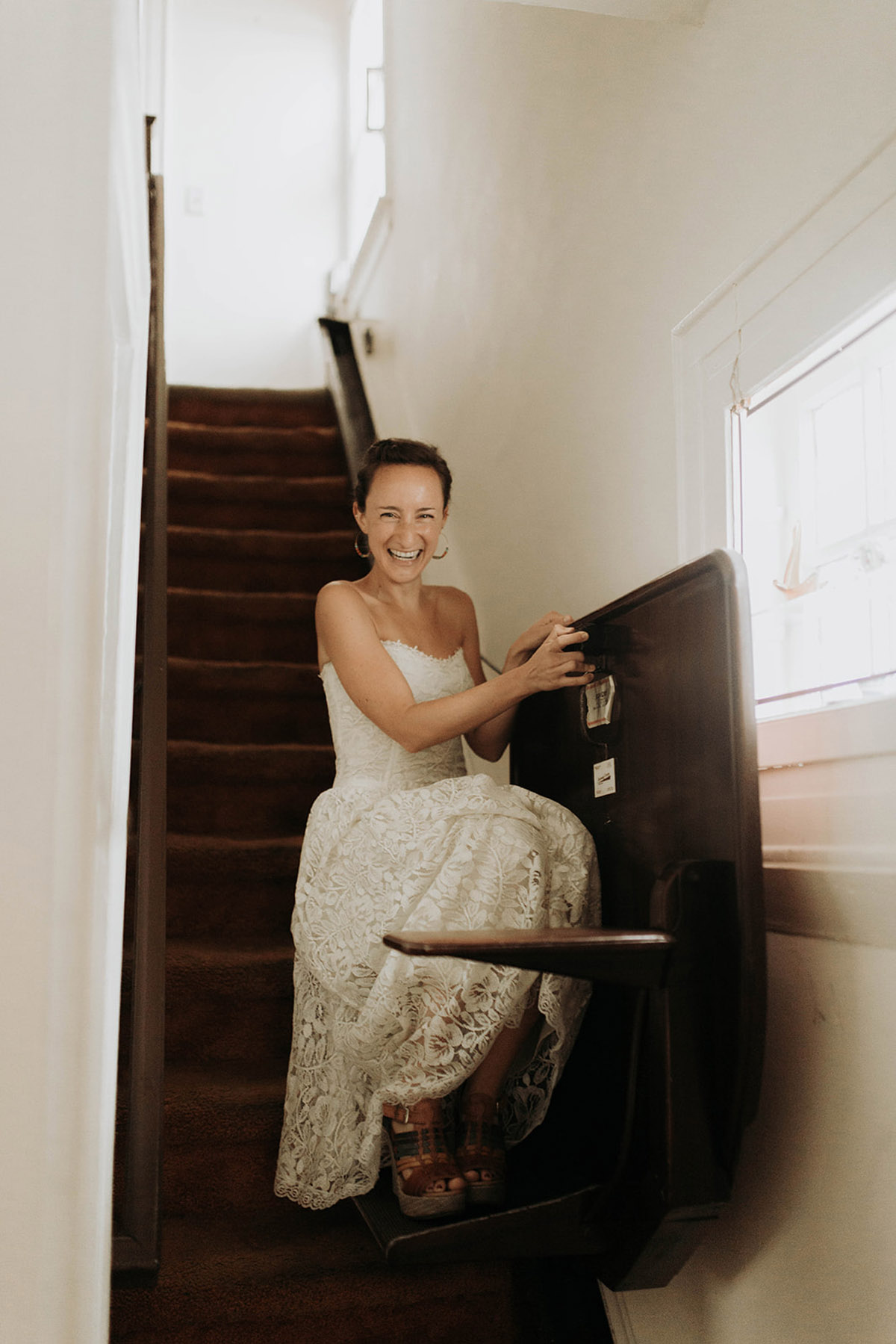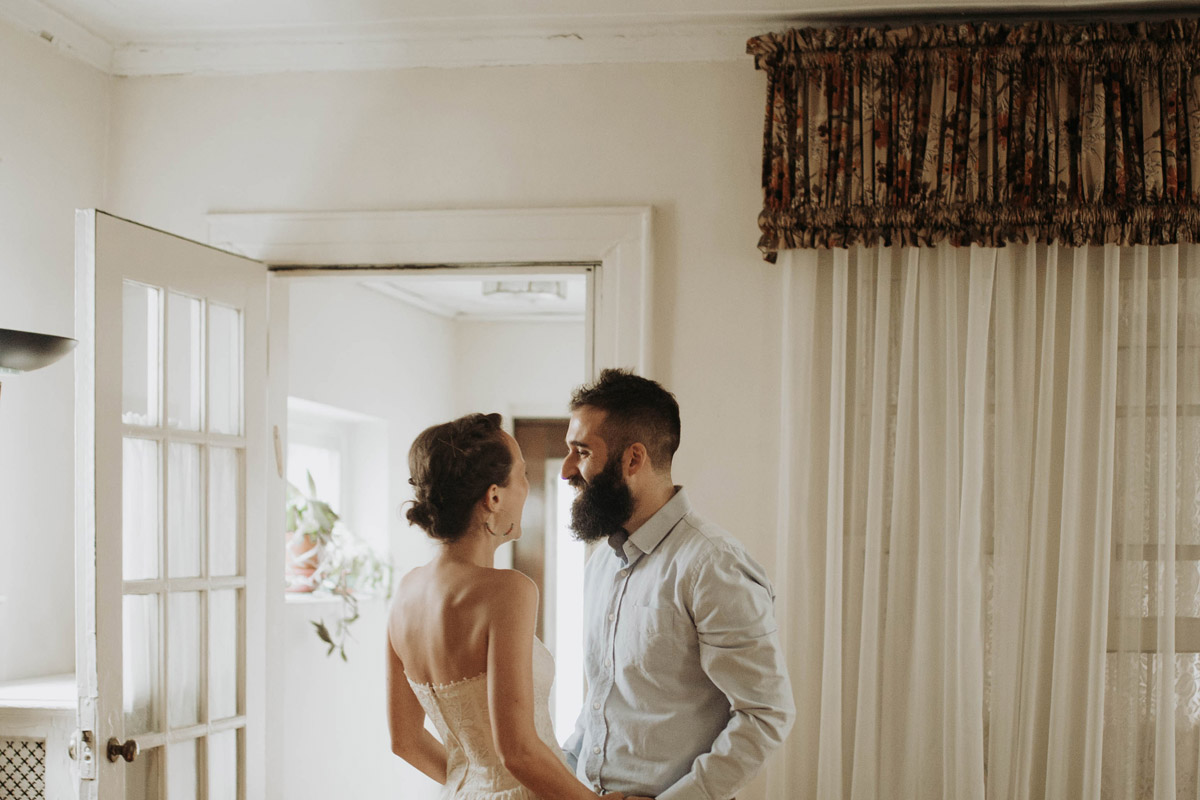 Becca and Dan held their private ceremony in the courtyard of the house, shaded by a canopy of trees overhead, and officiated by their friend (and universal celebrant) Alex Black.
"We surprised each other with custom vows. They were funny, heartfelt and personal."
Becca's bouquet of fresh white blooms and greenery was put together with flowers from a local bodega, and the couple both chose silicone wedding bands from Enso Rings.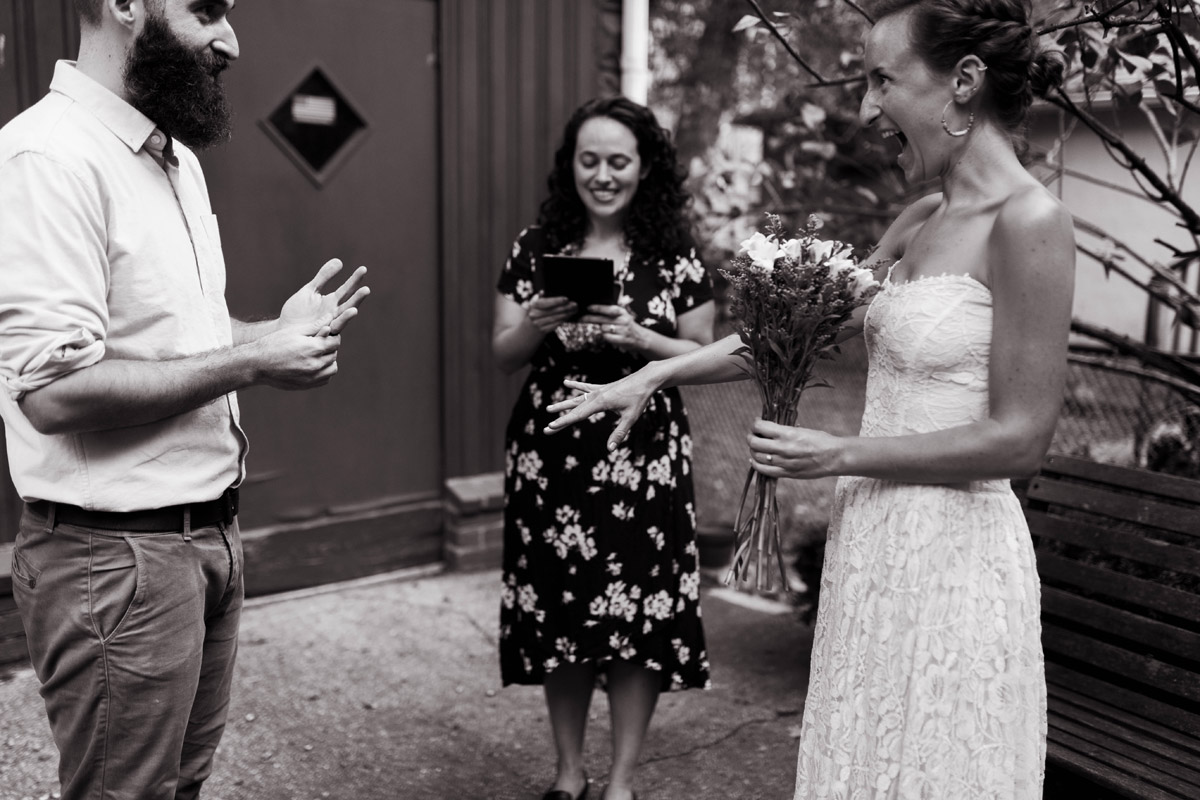 "We chose silicone wedding bands because we are both super into working out and having flexible lifestyles in 2020."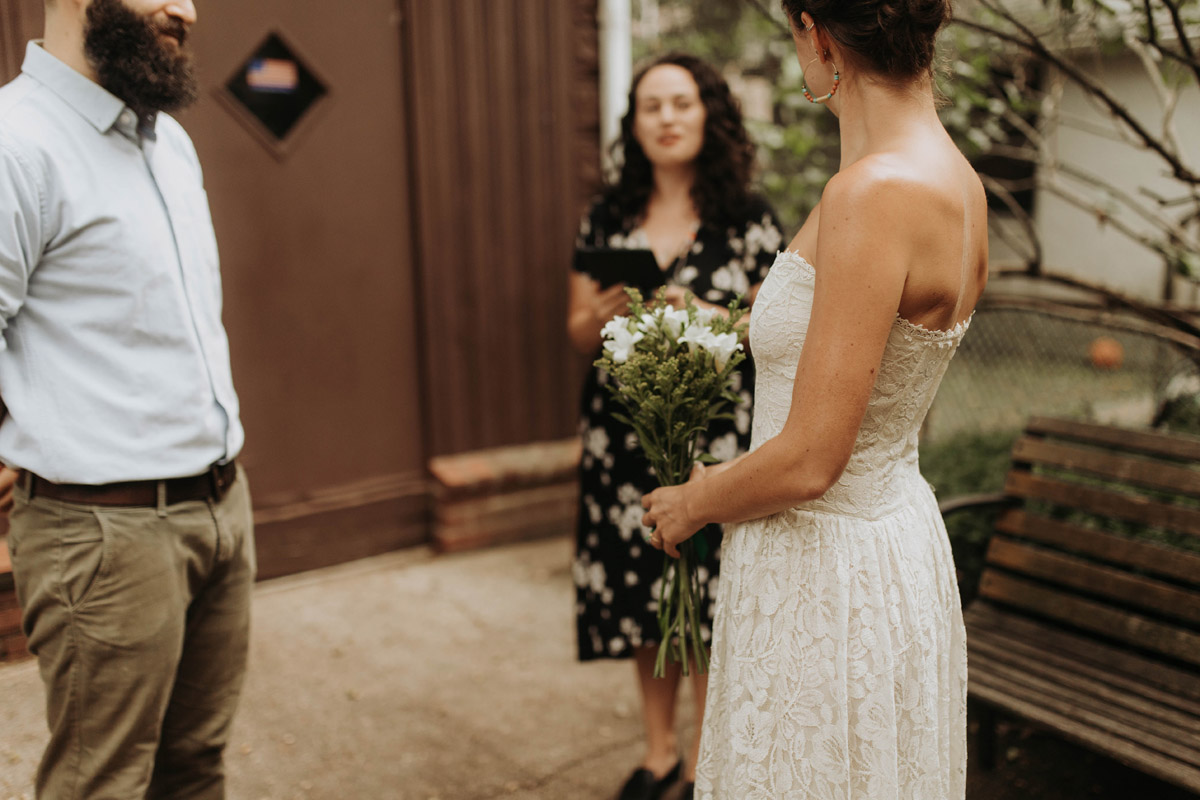 "We may choose to invest in metal wedding bands at a later date. We are both Jewish, but we will be having our Jewish wedding in the future."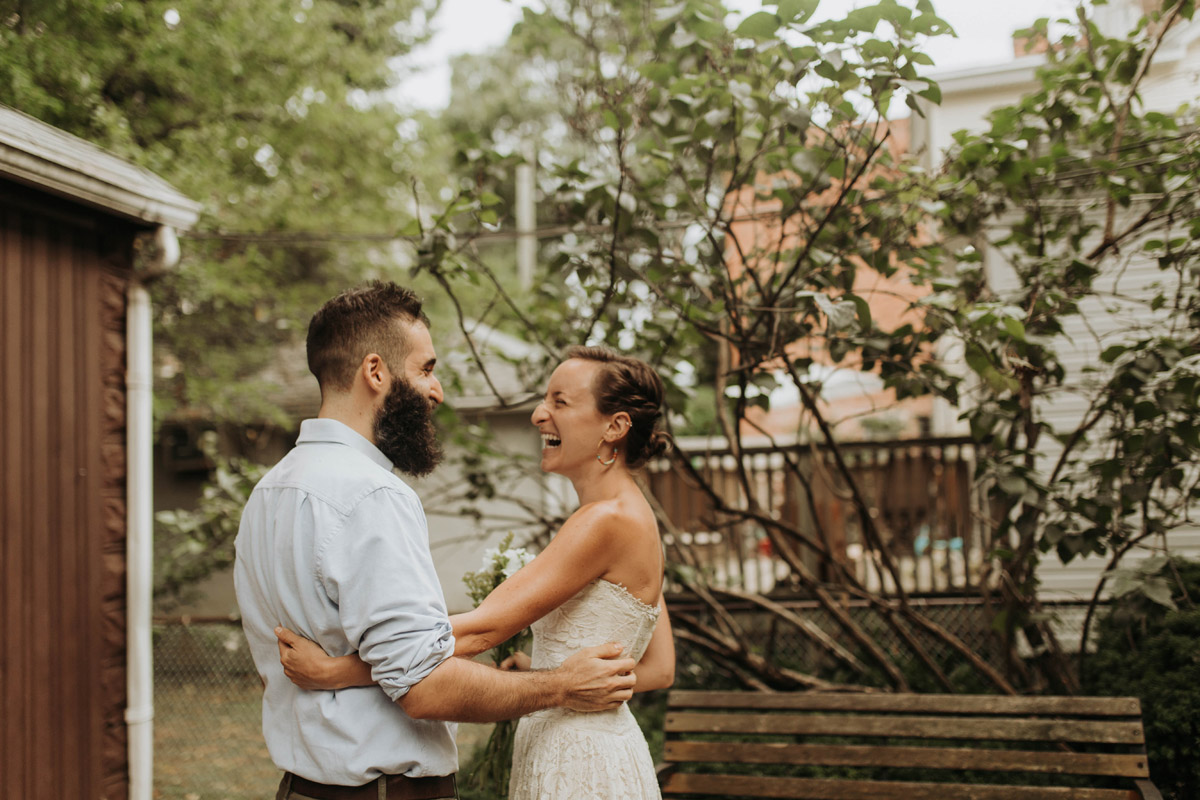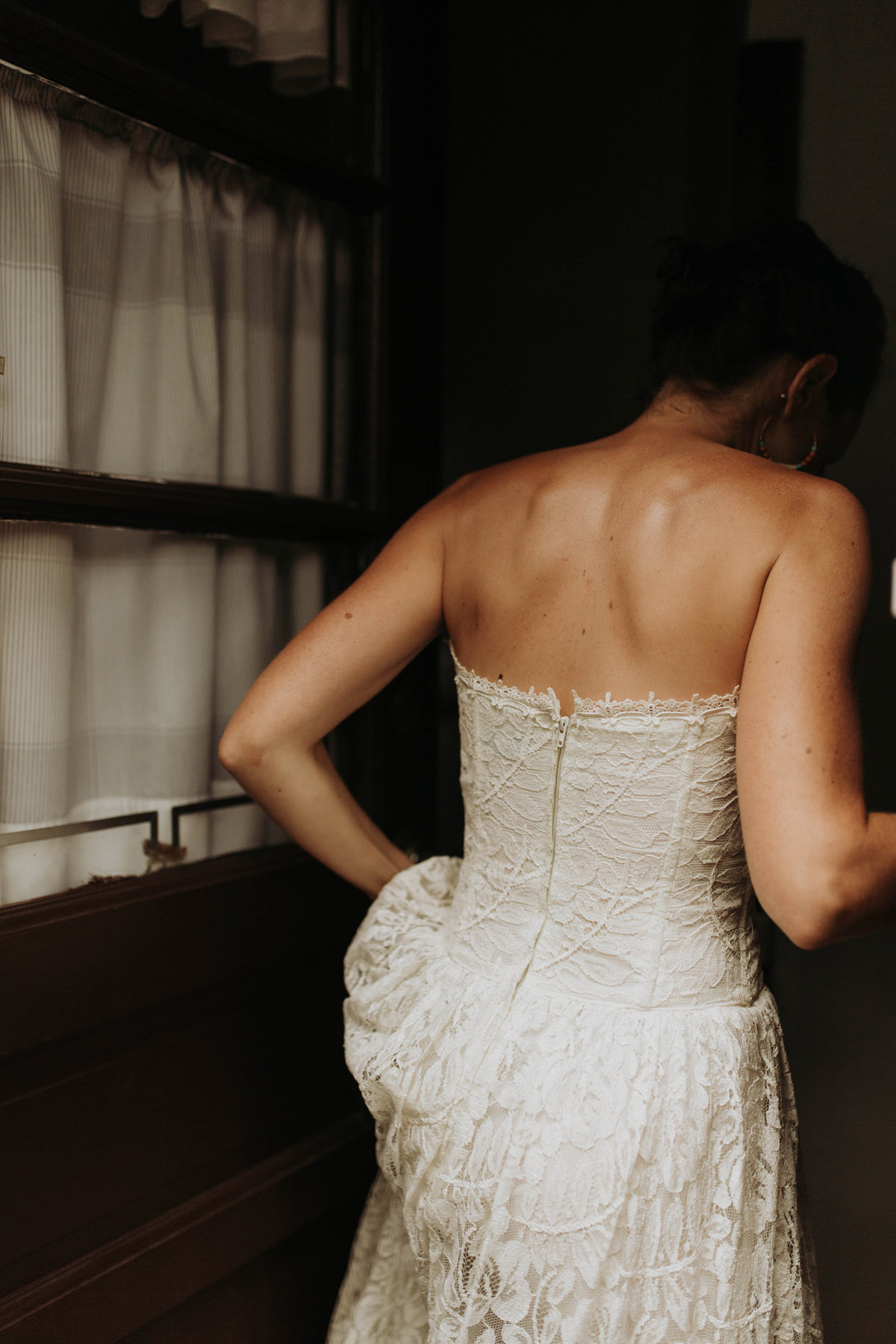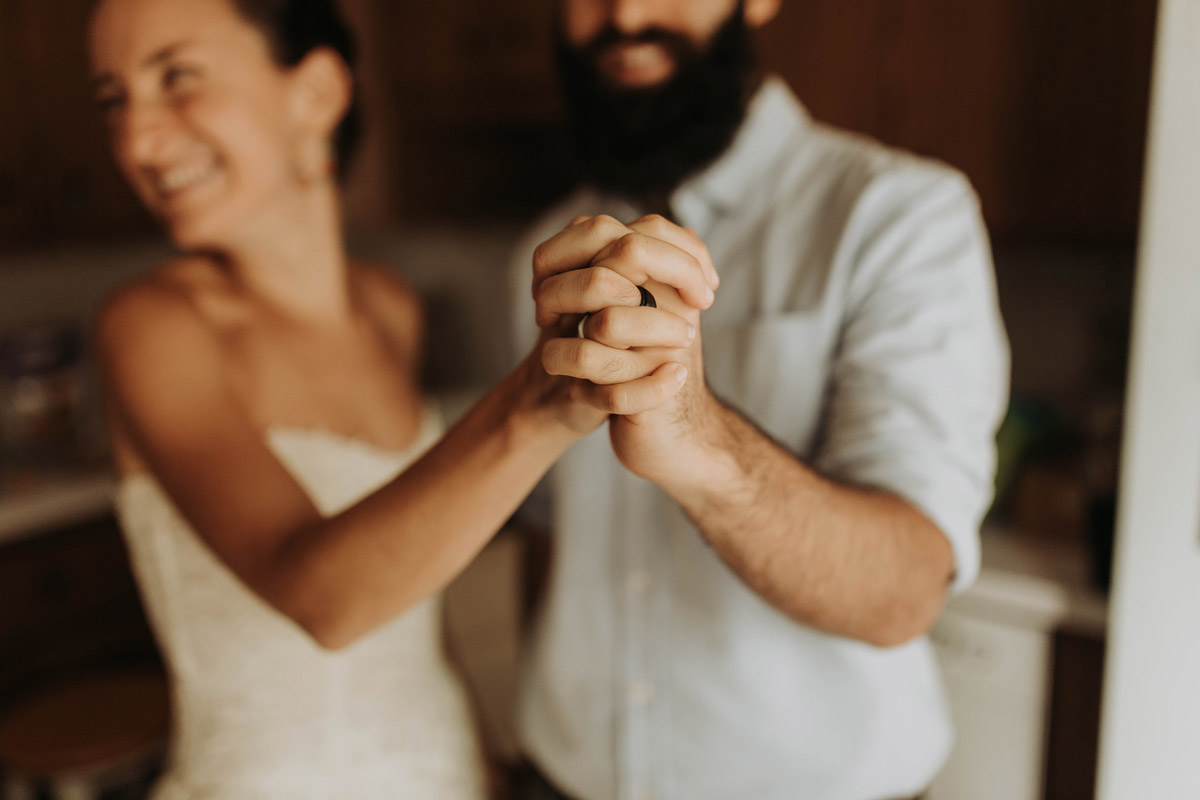 A bottle of cold fizz was uncorked as the ceremony was concluded, where a table in the kitchen was laid with a simple white cloth and family china and glassware, and a delicious cake had been baked as a surprise by Becca's sister.
"It was gluten-free and dairy-free, and my Mom set out a surprise note, and a surprise Lladro figurine set of a bride and groom from the 1960s. It was perfect."
There to capture every beautiful moment was Becca and Dan's photographer, Ruby Olivia Photography.
I'm so delighted to be sharing these images with you today; there's such tenderness and depth of emotion in every shot, and exquisite use of light and shadow.
"We both agree that Ruby's style is beautiful – clean, graceful and wonderful to look at."
"We would 10000% recommend her for couples in NYC and Dallas, where she is duly based."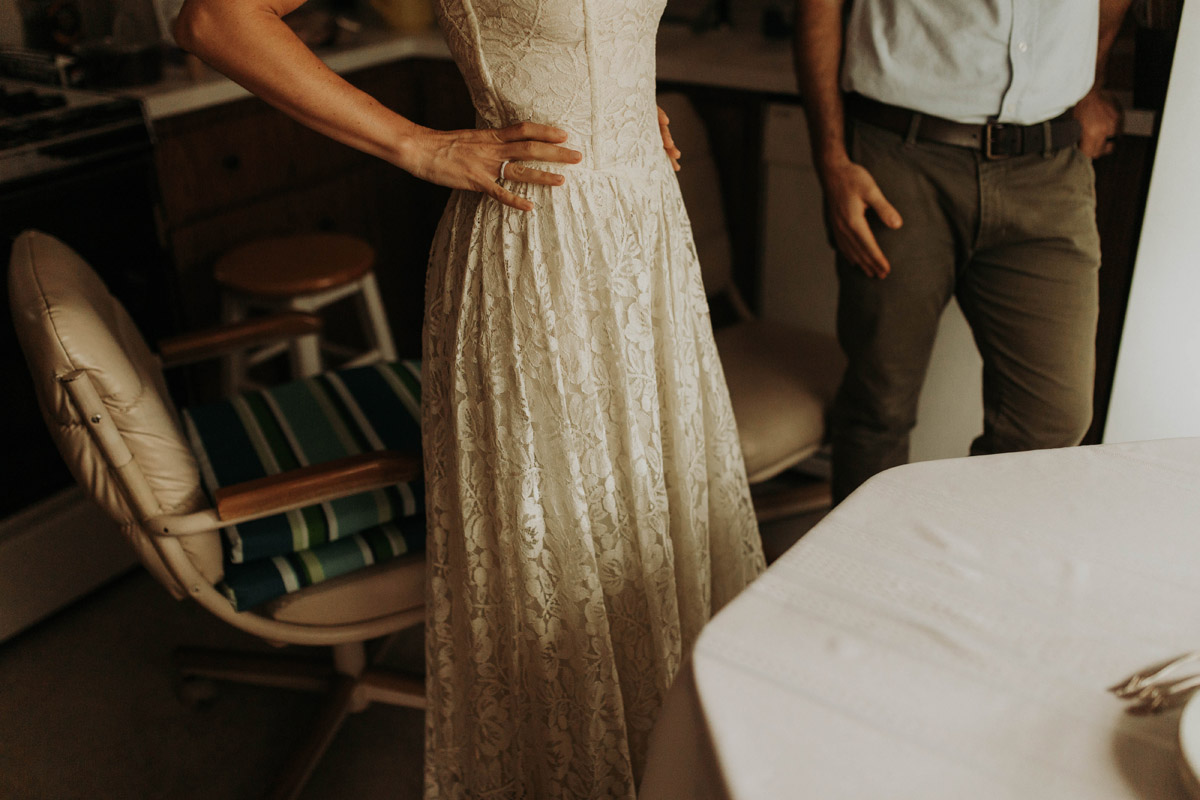 "Our favourite part of the day was that it was stress-free, unique, personal and heartfelt. Our wedding even came as a surprise to us, as we didn't know how it would go or what it would look like."
"Luckily, we had the support of family and two wonderful vendors (Alex and Ruby) to make us feel comfortable and confident."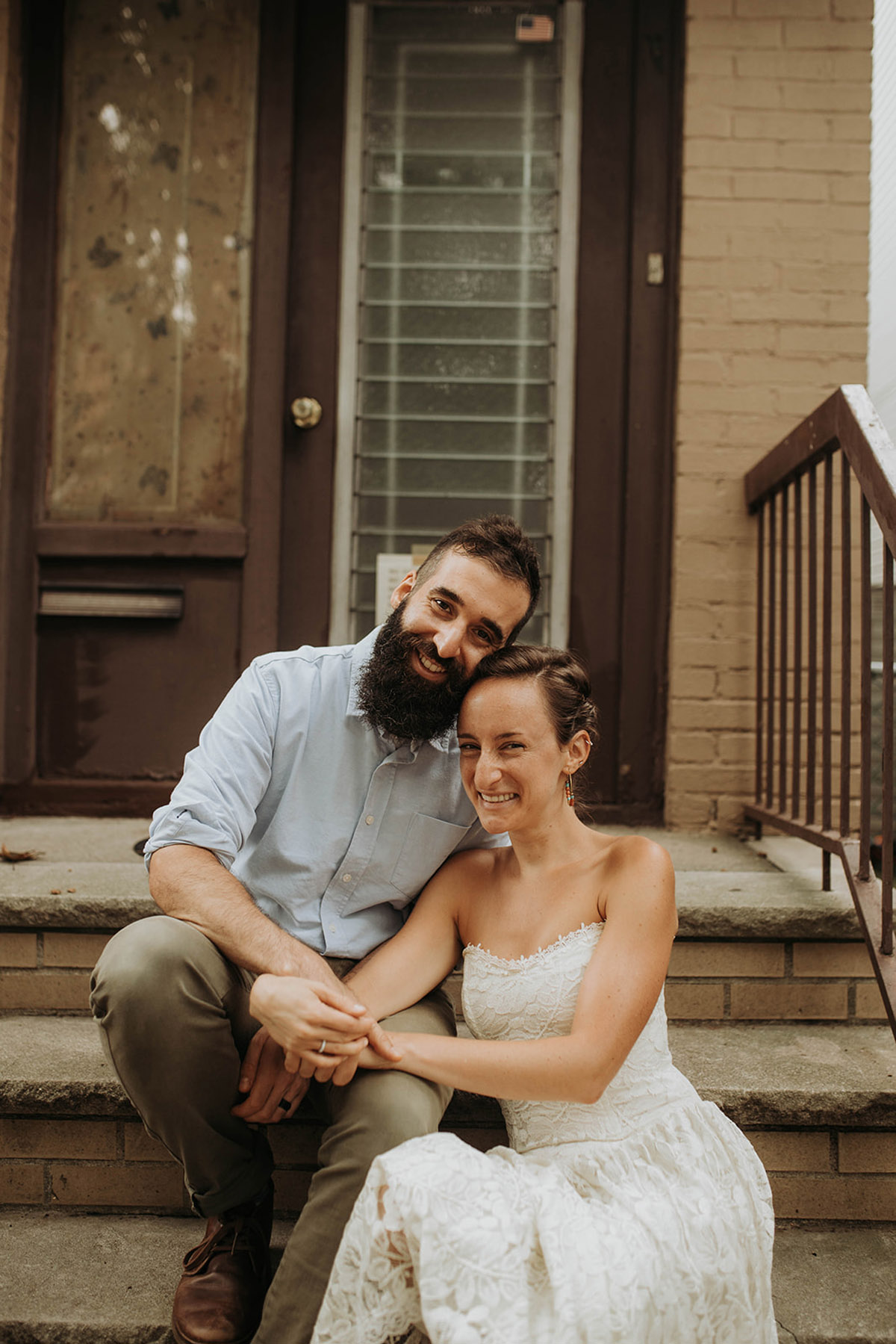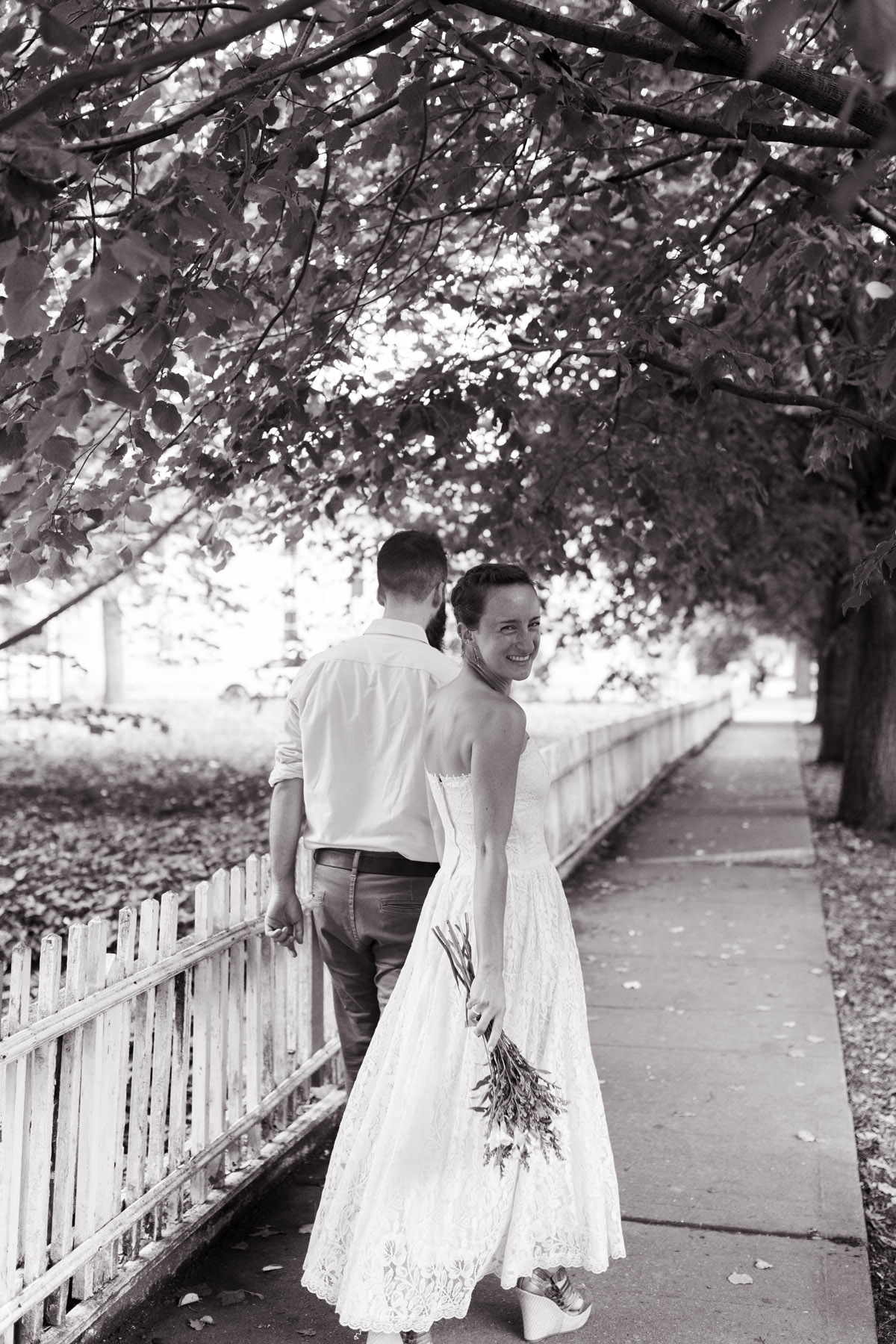 Words of Wedded Wisdom
"Even if your wedding does not come out how you expected or how you planned it for years, all that matters is that you make it memorable, beautiful and uniquely 'you'. You'll look back on the photos, and you'll remember the joy and happiness from that day."
"I would say what I keep telling friends, which is that 'A wedding may last six hours, but a marriage lasts a lifetime.' Planning a wedding event with lots of moving parts can be stressful and draining, but it's the marriage that matters."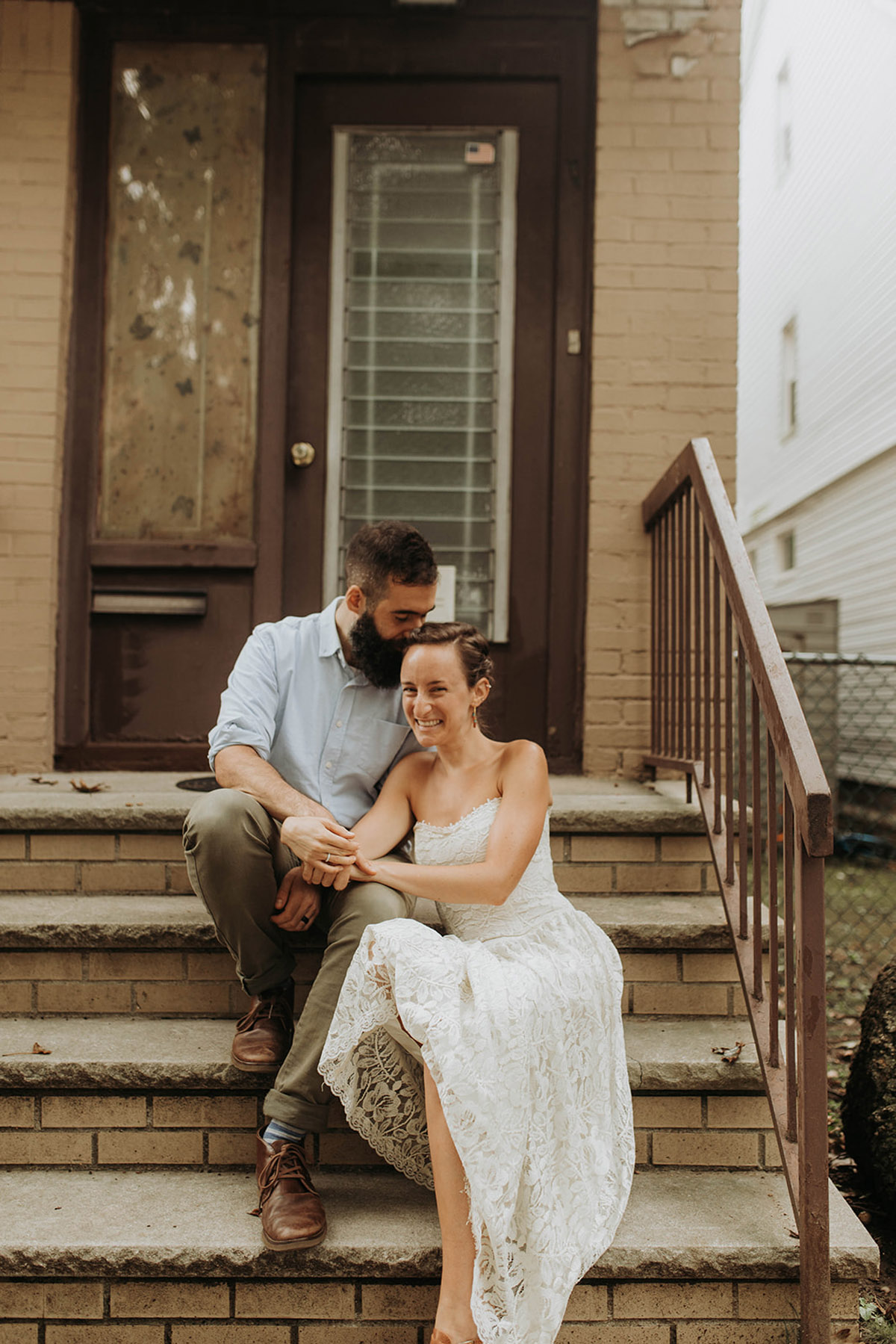 Becca and Dan, thanks a million for these words and for sharing the beauty and tenderness of your wedding day with us. Many congratulations to you both. Huge thanks also go to Ruby Olivia Photography for the incredible way it was all captured on camera.
With love,
Laura