We're currently in the middle of an epic and full scale platform redesign and as a result, things are going to look quite different here soon.
I have a lot to say about this and I don't say that lightly. The past 18 months have impacted me profoundly. Let's just say, there's much more to our makeover then the need to refresh our look, but I'm waiting for the right time to spill the contents of my wedding blogging heart. All in good time friends.
In the meantime, we're busy welcoming new members to the Love My Dress wedding directory of recommended venues and suppliers – which will be much more organically and seamlessly integrated throughout our content once our new site design is launched.
One of our latest new members is the wonderful Frond & Bloom, an East Midlands based wedding and events floral designer who are undoubtedly talented but favour the kind of floral design we adore.
Frond & Bloom founder, Charlotte Myddleton, whose words follow, not only supplied the beautiful floral design for this sublime editorial, the entire shoot was also her concept.
"I wanted to capture every stage of the big day from getting ready right through to the celebration with a focus on the feminine – a shoot celebrating some of the best female East Midlands based wedding suppliers."
We are thrilled that Love My Dress recommended suppliers, Frond & Bloom, TH&TH Bridesmaids, Bella Belle Shoes and LouPaper contributed towards this beautiful editorial. You will find
"Decadence, beauty and abandon were our key themes, from fine silk lingerie to the sumptuous cakes and desserts. Every element was both exuberant and fun."
TH&TH Bridesmaids

+ Follow
"Movement was key, showcasing our ladies beauty, strength and femininity in every scene."
"Sophie May Photo and Rather Lovely Films captured every graceful detail perfectly."
Bella Bell Shoes

+ Follow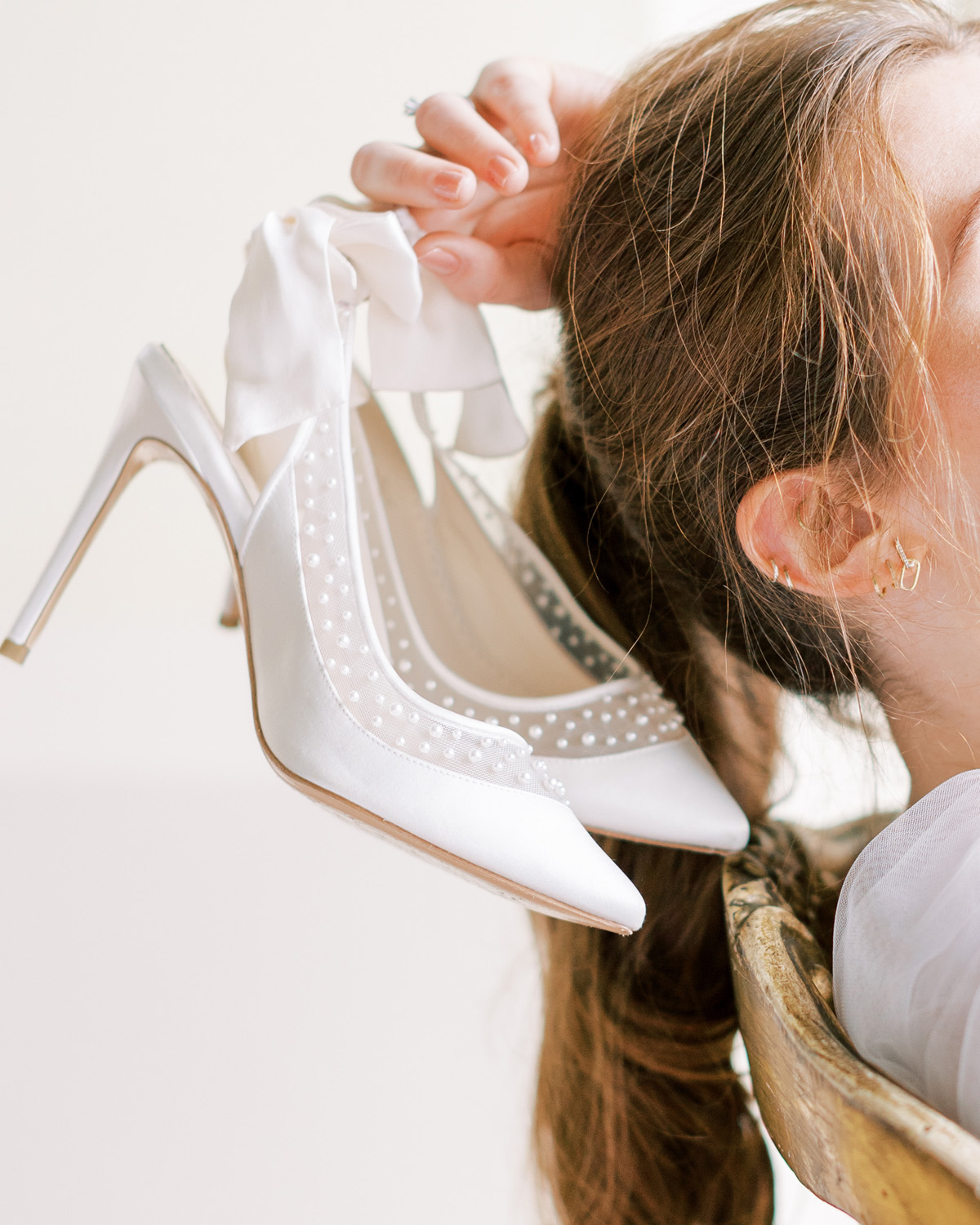 "I was keen for there to be an abundance of flowers in every shot, wrapping the models in colour, texture and scent."
"I used British Spring classics like Lilacs and Fritillaries alongside vivid yellow poppies to add bursts of colour to the base palette of soft lilacs."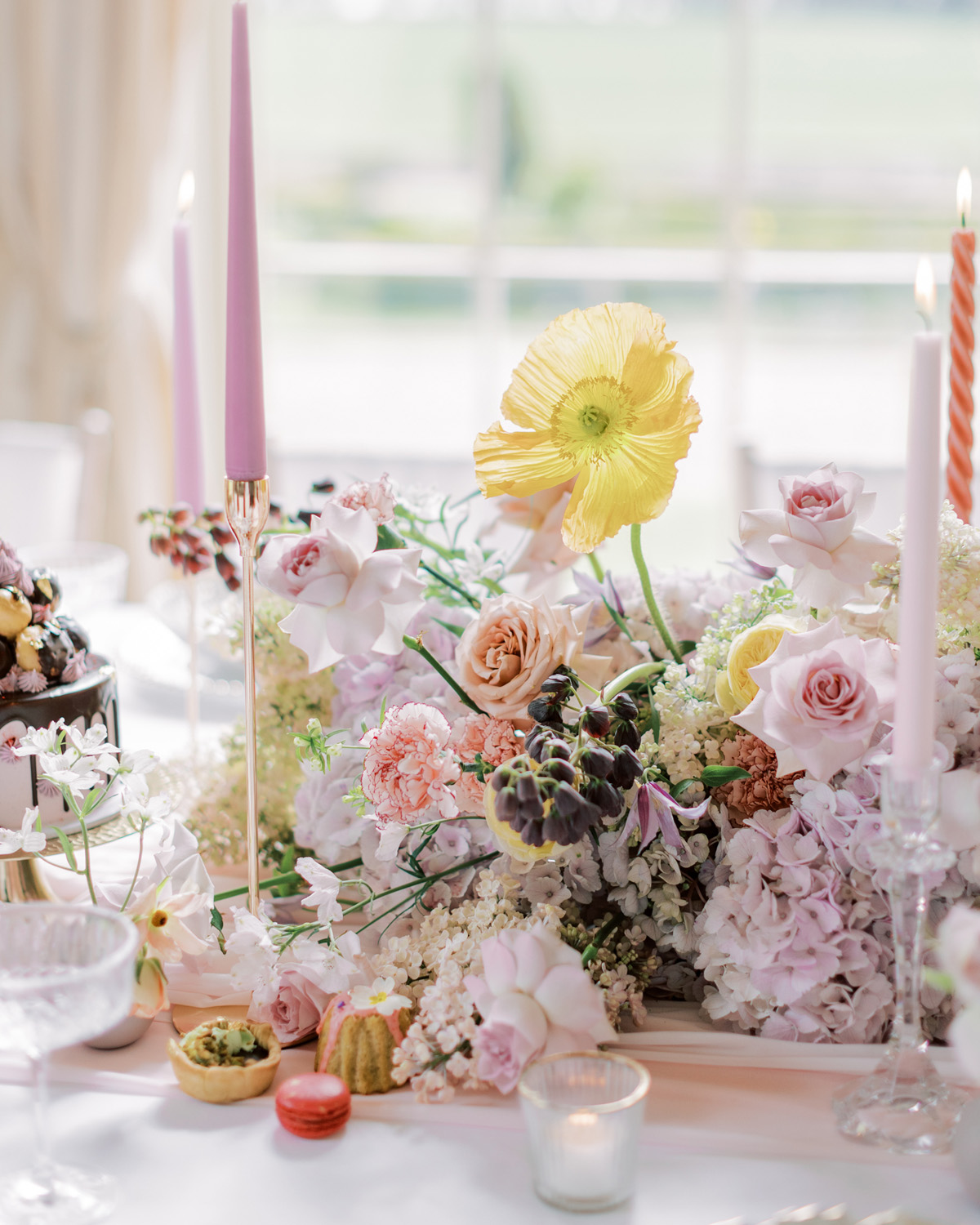 "The arrangements were structured but loose in composition to give a sense of opulence, befitting the venues lavish period features."
"Makeup Artist Ruby J Beauty and Hair Stylist Helen Sutcliffe kept things soft and seductive, delicately highlighting each model's natural features, expertly enhancing the femininity of the overall shoot."
"Roisin Reuss bridal lingerie and TH&TH dresses are effortlessly seductive, combining feminine luxury with a modern twist. The perfect choice for the Lady of the manor."
"The styling by Fine & Dandy sought to showcase and complement the many beautiful details of Prestwold Hall."
"An abundance of silks, candles and fine glassware were used to bring the romance to life and complement the delectable macarons, tarts and croquembouche prepared by Rock n Roll Baker."
"Everything you would need for an indulgent afternoon tea, with delicate stationery and napkins adding a final flourish."
You can discover more fantastic wedding suppliers in the Love My Dress wedding directory.