If you live a vegan lifestyle, and are committed to the preservation of our planet, there are some incredible brands you need to know about when it comes to your wedding dress. Today, we're going to introduce you to one of the best.
Designer Sanyukta Shrestha is one of the original pioneers of sustainable wedding dresses and ethical bridal wear and this year, on the brand's 10th anniversary, Sanyukta has revisited her deeply held passionate and longstanding commitment to sustainability through the design of a beautiful, luxurious, modern new collection.
Sanyukta Shrestha

+ Follow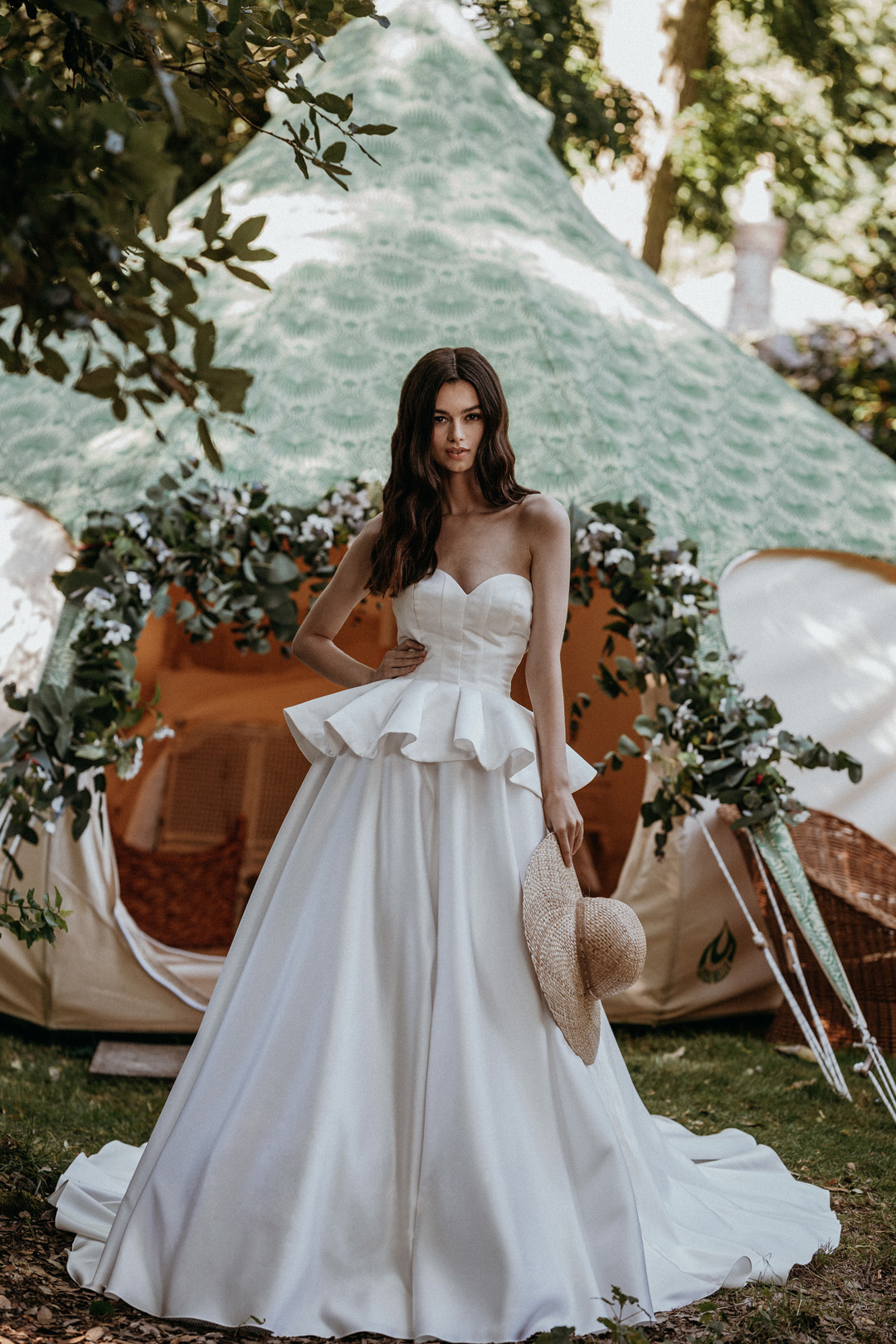 Sanyukta's new 2022 collection, The Vegan Dream, is entirely vegan made. It stands up for animal rights and the fight against animal cruelty and it has been produced with the preservation and nuture of our precious planet in mind.
The Vegan Dream, was inspired by the whimsical world of Narnia, from the fantasy novels written by British author, C. S. Lewis. The collection sets out to depict the deep connection and harmony between humans, nature, and animals.
As the world emerges from a global pandemic, it truly feels that ever more has this connection been more important.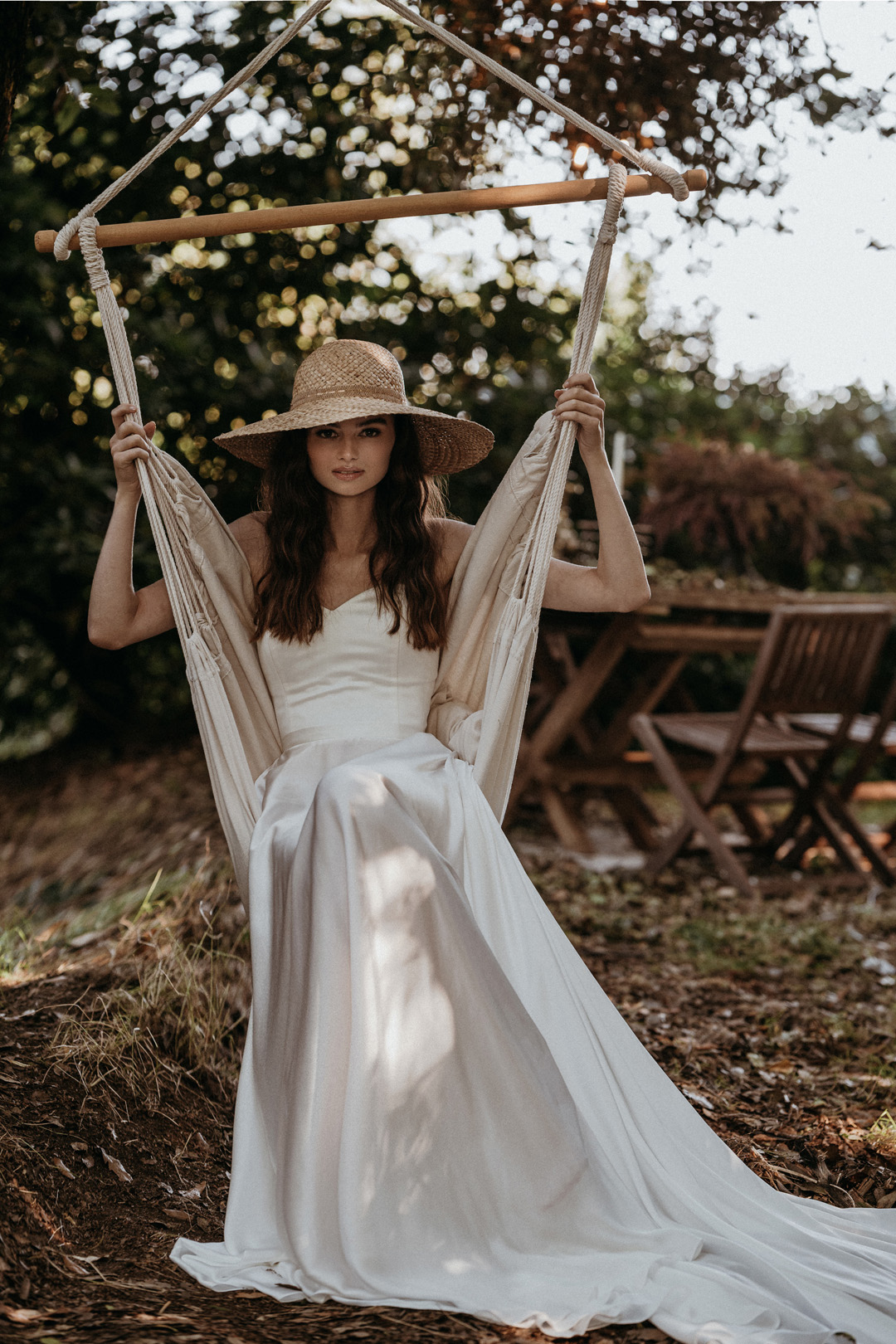 Sanyukta has been dedicated from the very beginning in running a business and creating designs that work towards protecting our biodiversity, whilst remaining stylish and affordable too.
For a bride, it is so important to feel comfortable, naturally beautiful and confident in her wedding dress while staying true to her belief and personality, and I think this collection is reflective of those elements and the different aspects of the Sanyukta Shrestha woman who respects the world around her with compassion. Sanyukta, Designer
Sanyukta is a pioneer in the field of bridal fashion. For a full decade, she has led by example, placing the preservation and protection of our planet at the core of everything she does.
Her use of natural fabrics came way before any other designer ventured into using them. Her eco-principles are solid and unrivalled. You could say she is the Greta of the wedding world.
The Sanyukta Shrestha brand represents a green future, and this  latest collection highlights the importance of going back to nature and nurturing it too.
The collection embodies Sanyukta's love for her craft, and empathy for the world.
These images were taken in the designer's own private woodland, where peace and serenity reign – a space that surrounds Sanyukta's home and inspires her creativity every day.
The woodland is home for many unique birds that live in harmony with seasonal visitors like Muntjac Deer, wild rabbits, pheasants, owls, badgers, hedgehogs, bats, dragonfly, and many other beautiful species that fly and roam around freely.
Sanyukta wanted to create the feel of a 'Narnia retreat', and so the scene featured as many natural and upcycled elements as possible, from the the beautiful tree chandelier, created from naturally fallen tree branches to a Narnia inspired doorway, created by using a 200 year old wooden door.
Chairs were crafted from fallen and broken wood and an old lamppost was resurrected to add a touch of The Lion, The Witch and The Wardrobe magic.
The eco canvas tent, 'Lotus Belle', was adorned with antique and luxury vintage furniture.
This set took a month to complete, and every little detail were repurposed, giving a new life they deserve. Many pieces were restored, and hand crafted very sympathetically with labour of love by our amazing team. Sanyukta Shrestha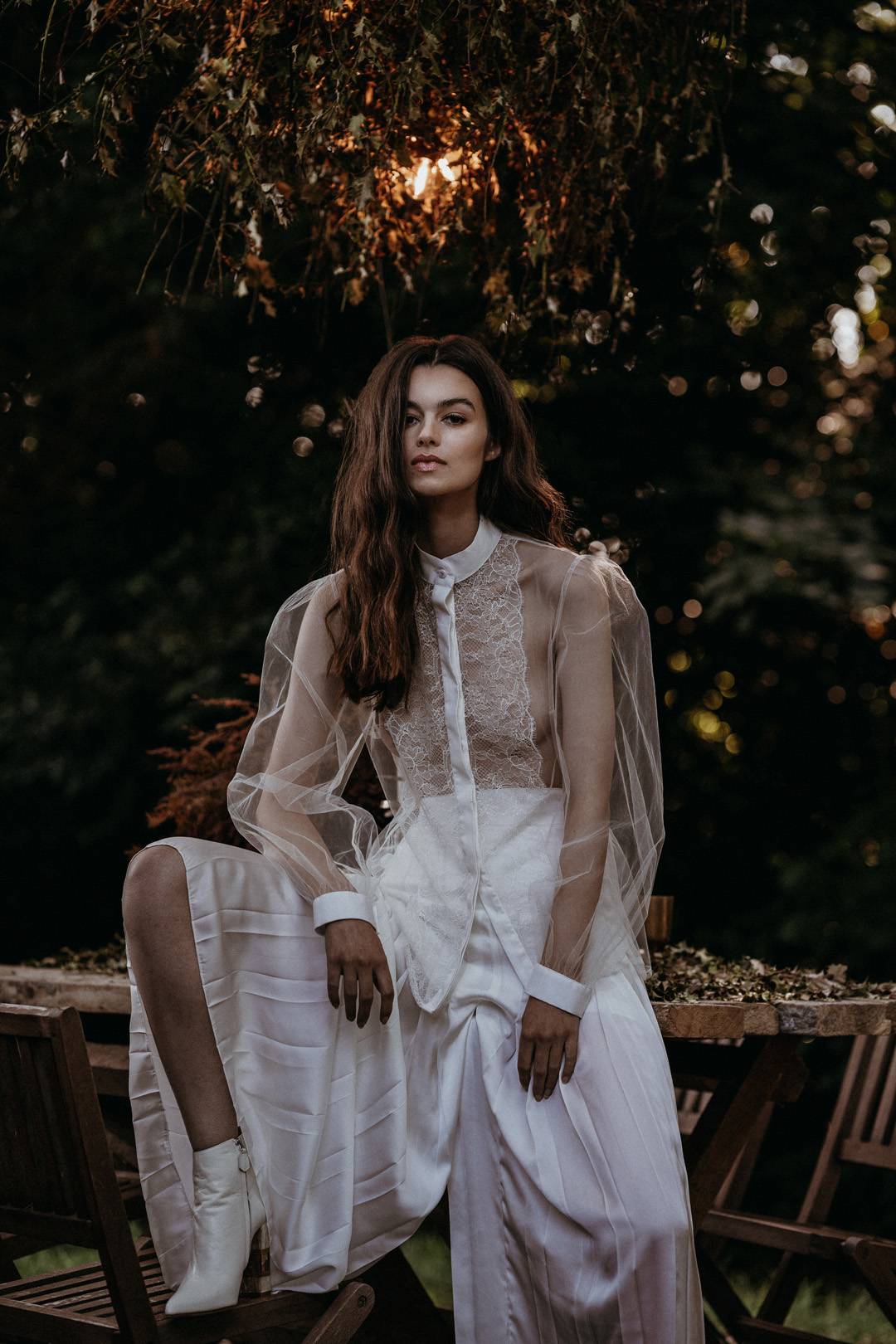 Sanyukta's 2022 collection, The Vegan Dream, is created without any animal products and features 23 ethical vegan wedding dresses that are handmade in Nepal. Each dress is created using skin nourishing, hand-spun and hand-loomed fabrics.
These include 100% bamboo, 100% organic cotton, luxe silky and floaty vegan eco- fibre that are made from the cellulose of wood pulp (100% biodegradable and compostable), to Newlife recycled fibres.
Every piece in the collection is named after Narnia related characters, like Aslan, Namsi, Faun, Caspian, Telmar etc. Not only is this collection the brand's most affordable sustainable collection by far—made with handmade, sustainable, vegan materials—it also highlights positivity and strength as a developing vision of achieving a sustainable bridal fashion world.
Quite frankly, the world is a better place for designers like Sanyukta, who are pouring their hearts into trying to make a positive difference.
I encourage all Love My Dress brides to support businesses like this one. It is on our conscience, as we
For further Information, visit sanyuktashrestha.com or email [email protected].