Autumn Gold: Romantic & Bohemian French Chateau Wedding Inspiration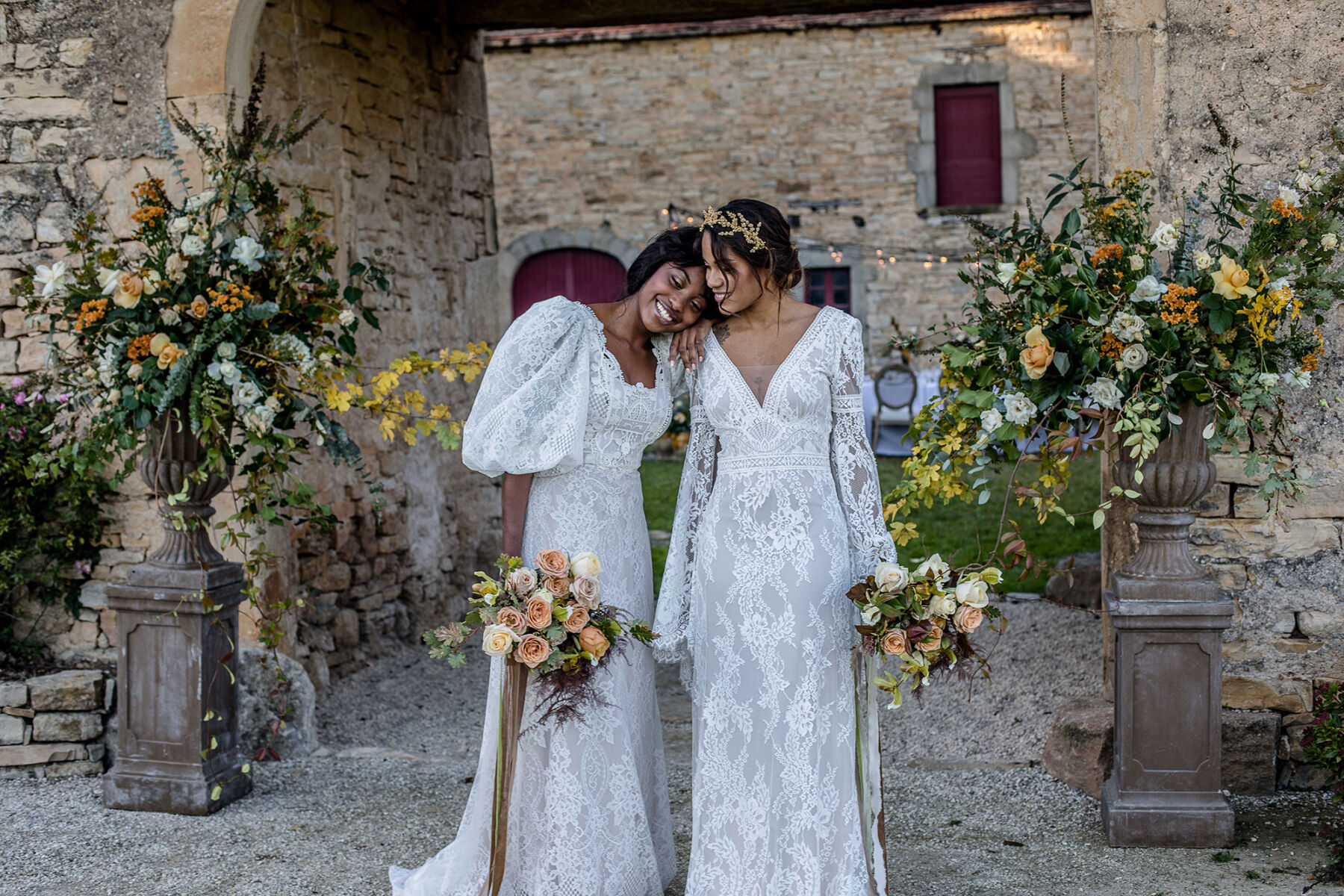 Captured by Love My Dress recommended wedding photographer based in France, the wonderful Corrina Tough Photography, this delightful Autumn editorial was inspired by the warm and golden tones of the Bosc Pair.
As a result, the images exude a romantic, painterly feel and that's exactly what the creative team had set out to achieve.
This pretty chateau located in southern France is the ideal setting for an intimate wedding. Those dreamy bohemian inspired bridal gowns are by London based Katya Katya, whose signature folklore/feminine inspired aesthetic is an absolute favourite. Enjoyl
An Intimate French Chateau Setting
Our images were captured at Chateau de Cambayrac in South West France. Located just 15 minutes from my house in the Tarn -et-Garonne, this Chateau has a fairytale like elegance and is beautifully suited as a venue for hosting intimate weddings and elopements.
Custodians Henri and Agnes have lovingly restored this ancient building to an incredibly high standard and with superb taste.  Accents complimenting our editorial colour palette are threaded throughout the interior, by way of their beautiful velvet chairs, gold mirrors and toffee toned stone walls.
Bohemian, Old Wordly Inspired Bridal Fashion
I wanted the gowns to look old worldly but with a bohemian touch – the stunning work Katya Katya London was perfect.
I wanted the hair to be styled in a medieval inspired look and I wanted the makeup to feel light and airy, with a vintage vibe – all nude and natural tones highlighted with subtle shimmers of gold.
Inspired by Golden Tones & Romance
It is a constant dream of mine to have couples marry in that period in between seasons, when the light is gloriously subdued. My inspiration for this editorial was the lead by the golden, green hues of the Bosc pear and my current obsession with toffee and caramel toned roses, lacy aged looking fabrics and golds.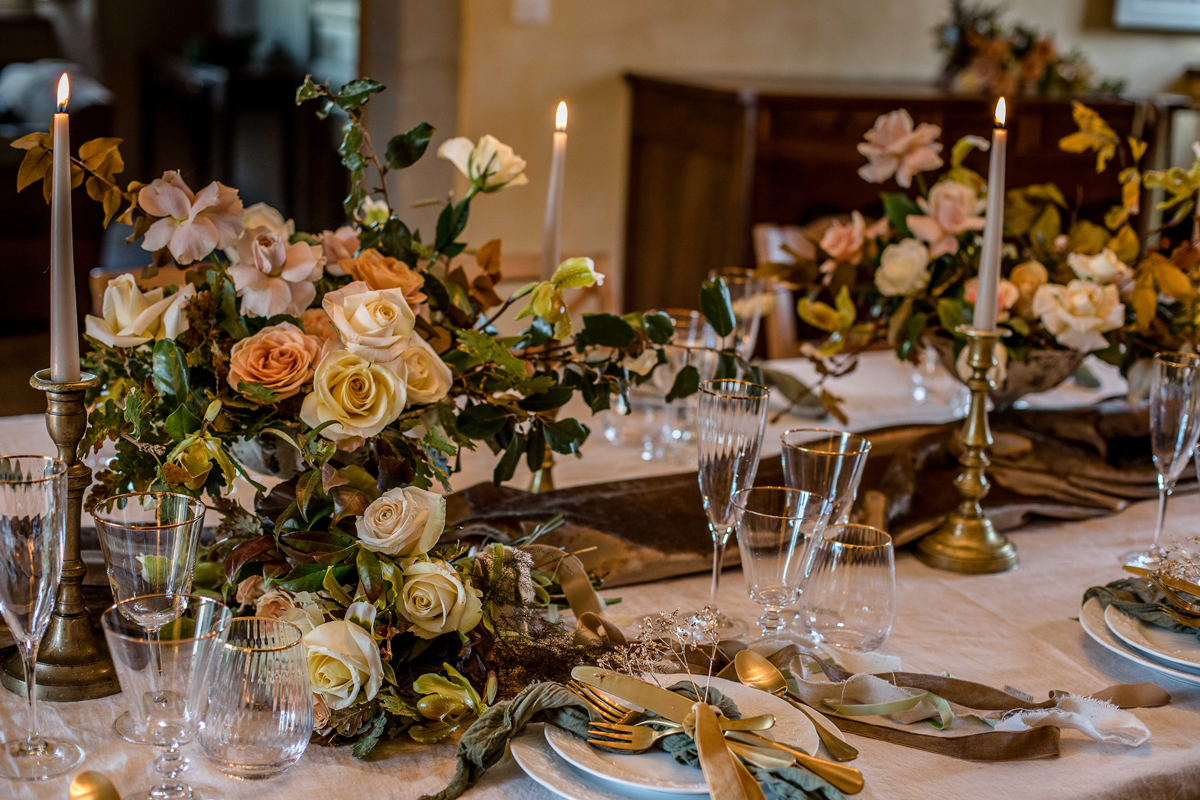 What began as one small thought grew into a tapestry of ideas, woven together with romantic light, airiness and golden accents.
I am forever harping on about how blessed I am to work with incredible wedding suppliers and on this occasion they did me proud in helping to bring this vision to life.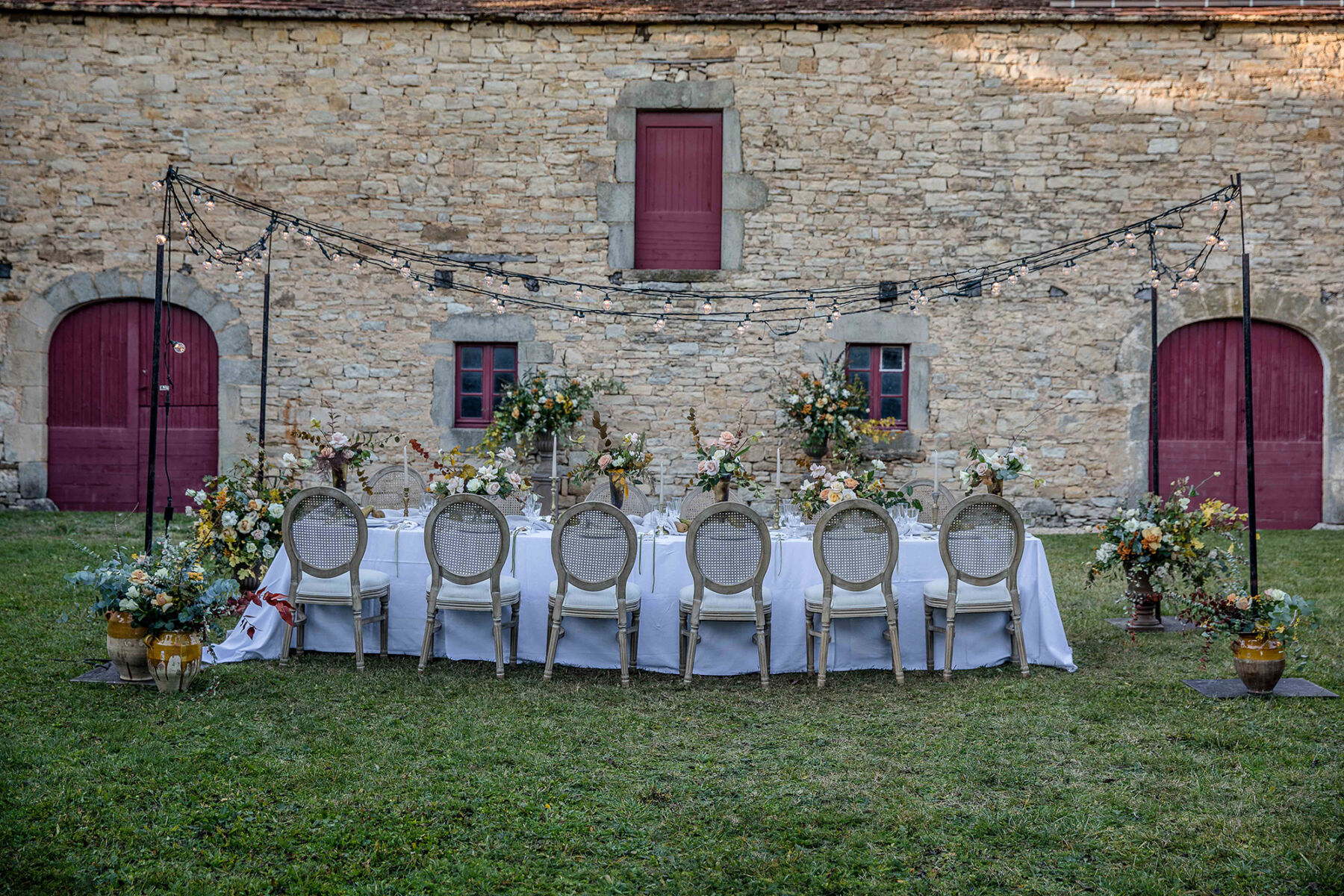 Flowers, Detail & Decor
Part Magician, part botanist, part storyteller, Jen Fairbanks has two arms to her business – she is a fully qualified, experienced and highly talented florist. She has also amassed a plethora of décor, furniture, linens and everything you might need or could imagine to create the most beautiful mood and atmosphere for your wedding day.
Florals and foliage were to carry the hues of the golden pear that inspired this shoot. Toffee toned and cream roses and other foliage provided a lovely gentle rustic feel.
The tablescapes were full of urns, real bosc pears and I was thrilled that Jen had a dehydrator to dry slices of pear to tie to the napkins – they made for the prettiest table settings.
The ceremony backdrop included a variety of flower filled urns which we moved around on location – a great idea for couples on a budget as you can transition the flowers form one setting (the ceremony) to another (the reception).
Relaxed & Fun Photography
As the photographer and storyteller, I adore creating magic and capturing little glances, laughter and always movement. I love to capture cinematic moments in a natural authentic style, often photographing when people don't know I'm even there. My approach to shooting and especially at weddings is hugely inspired by my photography hero, Henri Cartier Bresson.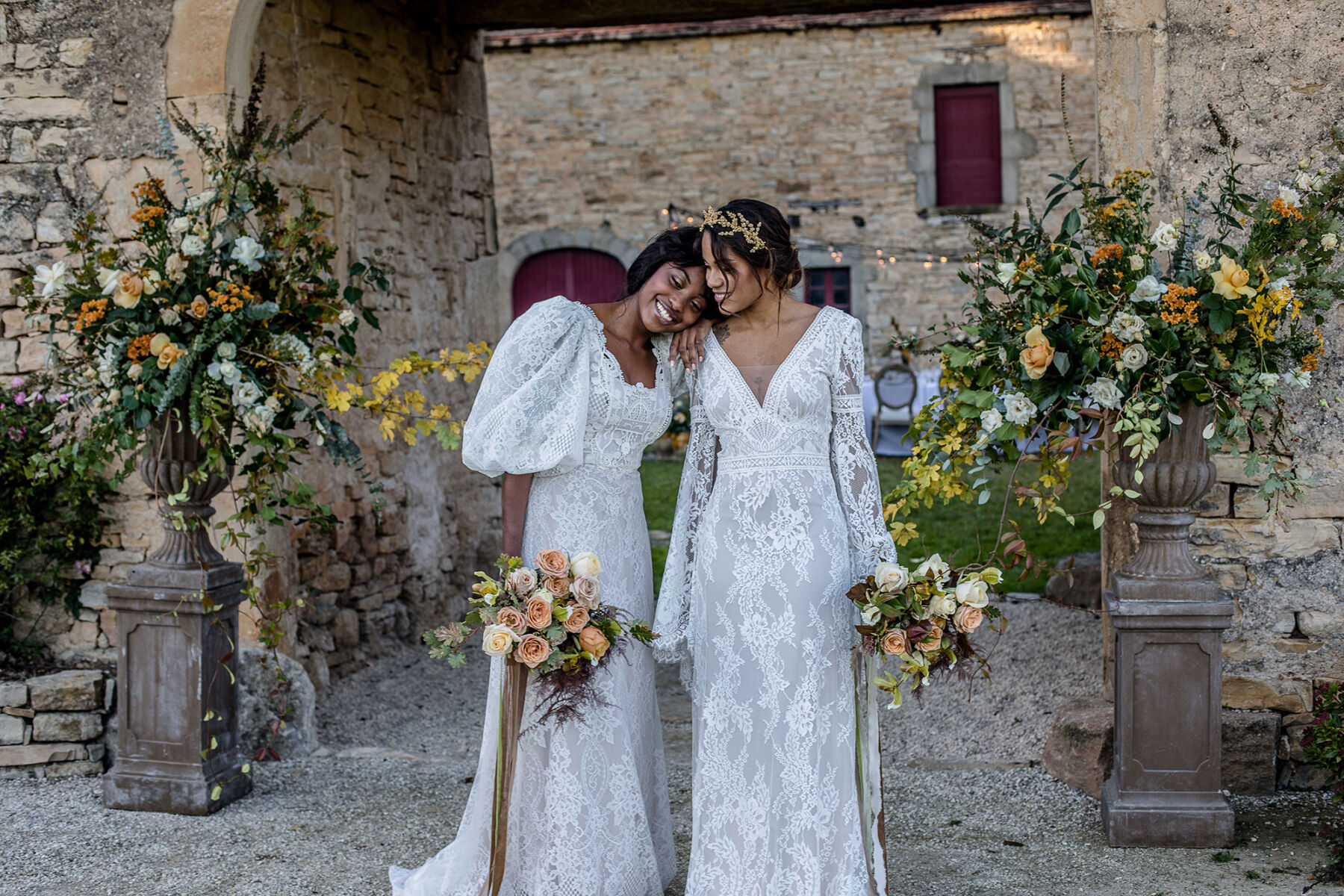 I seek to orchestrate an atmosphere for something to happen and then capture what happens rather than posing people and it feeling somewhat awkward and contrived. This approach instead makes the experience relaxed and fun.
Videographer Katy Fendall is a joy to work with and a true artist. Her moving pictures sit beautifully alongside my photography – she sees like I do and we just get each other. The creative energy around us when we work together is magical. Her work is simply exquisite.