This chic bridal editorial is the vision of North West UK based Fine Art Wedding Photographer, Emma Pilkington, whose imagery is always full of sublime, feminine energy,
The editorial, entitled Haute Muse, was a collaboration between some of the female-led businesses and wedding suppliers who partner with the Aisle Edit – an incredible converted church, now bridal retail space, and the brainchild of shoe designer, Charlotte Mills. The Aisle Edit, located in Oldham, in Greater Manchester, is a fantastic concept located in the most breathtakingly beautiful space – scroll down to the videos on this page to take a look.
These images showcase some of the designers who are stocked within the store and was a beautiful opportunity to create some modern, minimalist and fashion forward imagery to inspire brides. Enjoy!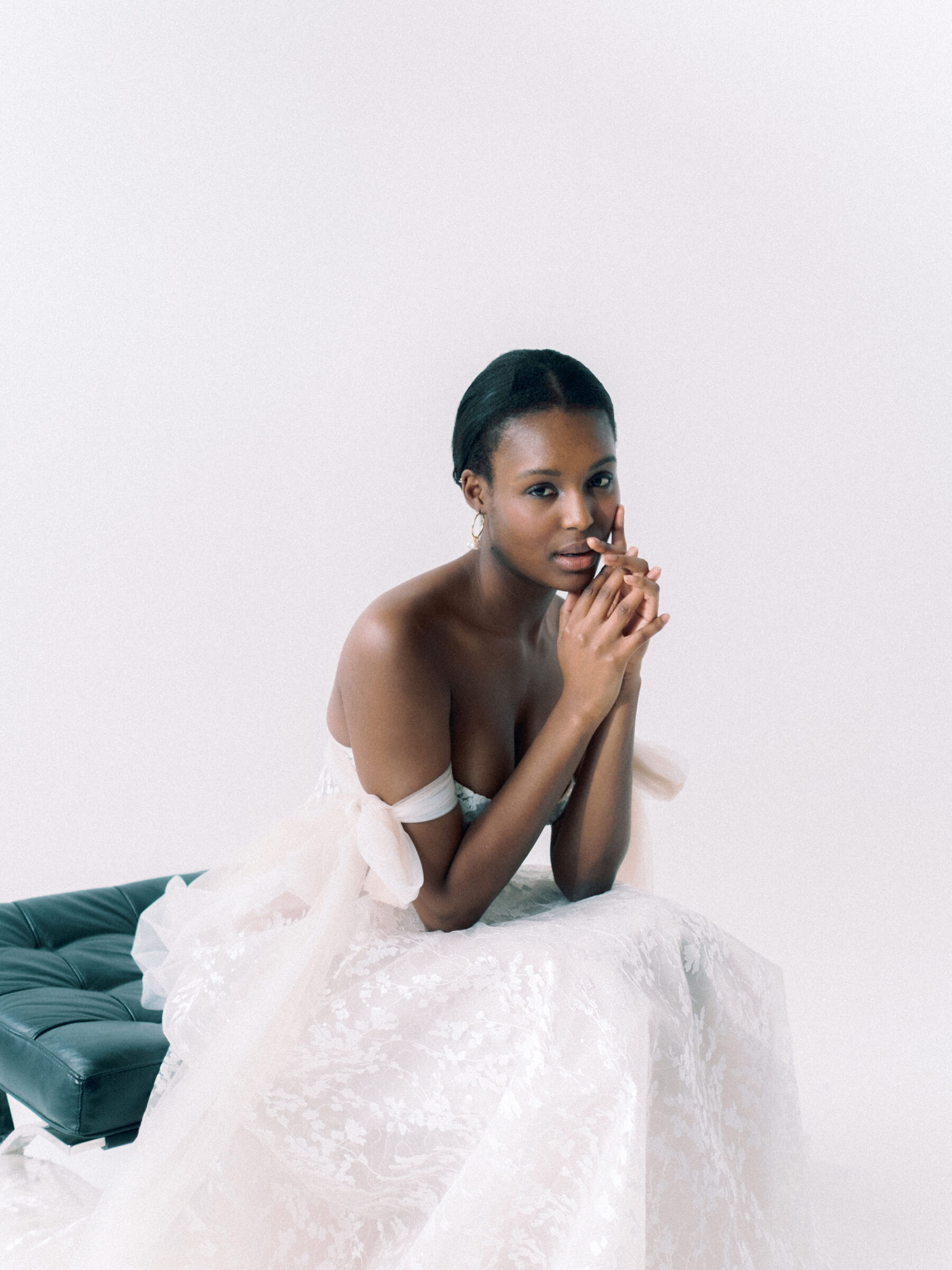 The Edit by Dotty provided luxury gowns and talented hair and makeup artist, Sarah Morten, created a fresh and minimalist look to enhanced Model Hanna's natural beauty. Enjoy!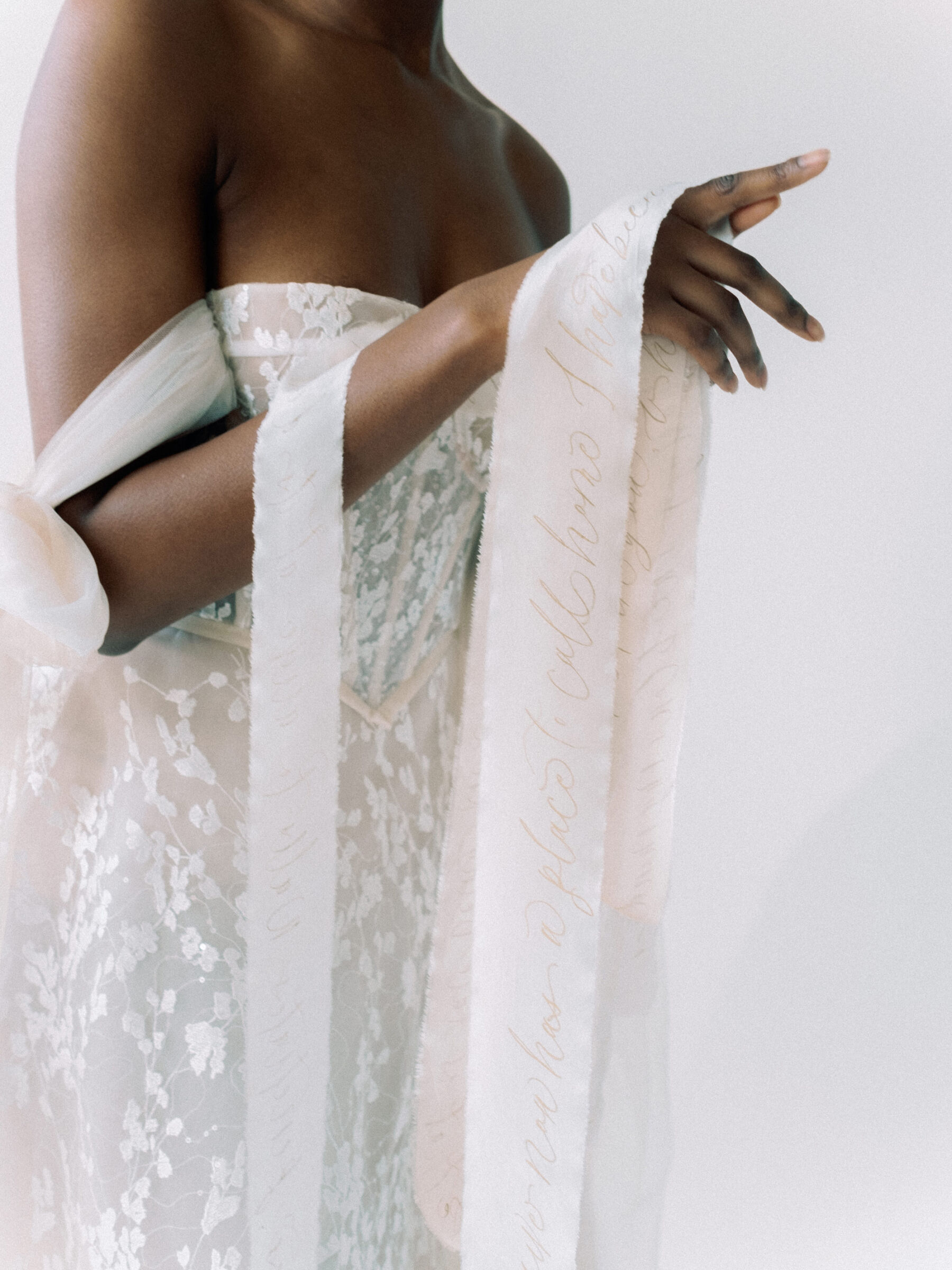 "We wanted to create luxe accessible looks for modern fashion conscious brides. Bridal fashion photographer Emma Pilkington captured the shoot in her light and airy recognisable studio photography style."
Hair & Make-up Artist
Sarah Morten
With the brief of fashion muse, we wanted the hair and makeup to reflect a catwalk bride, and let the garments do the talking. I am a big fan of clean beauty, using products from the very best natural, organic and cruelty free brands out there, bringing a freshness to the wedding scene. With that in mind I kept Hanna's skin looking clean and fresh with The Body Shop Fresh Nude foundation.
For the eyes I blended a wash of Ilia Beauty eyeshadow in shade 'Just', followed by my favourite RMS Beauty Living Luminizer, patted on top to catch the light. To give the eyes a slight pop I smudged the top lash line with Ere Perez jojoba eye pencil in black, followed by their avocado mascara.
To finish off I warmed the cheeks with KOSAS Velvet Moon cream blush, and patted some Ilia Beauty Colour Block on the lips in shade Cinnabar.
The hair was kept sleek and glossy with my Cloud 9 straighteners, then styled into a low high-fashion bun using Maria Nila Argon Oil and Finishing Spray.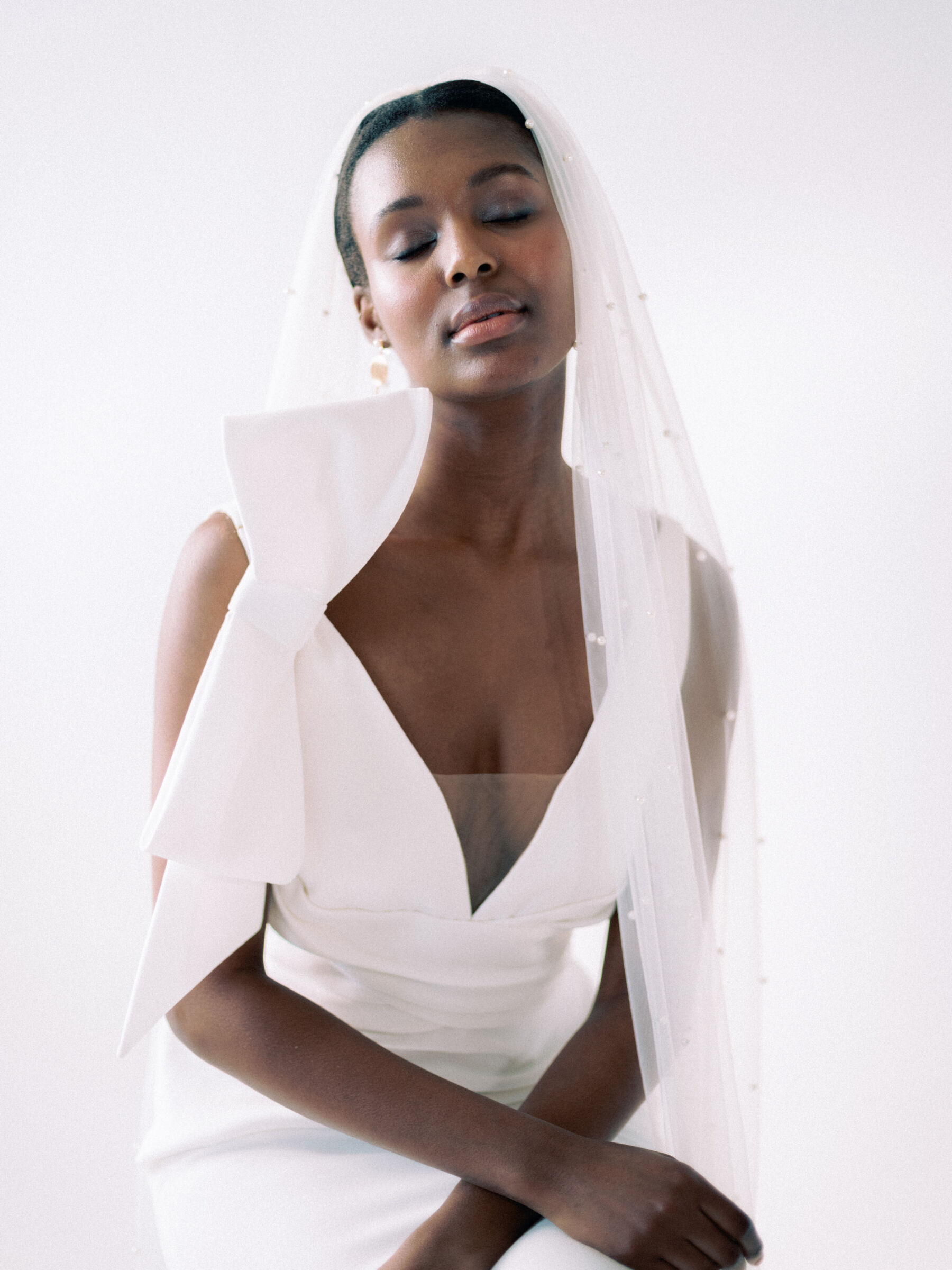 The Veils
Rebecca Andrews Bridal Design
We welcomed the opportunity to collaborate with Emma Pilkington – her ethereal photography and chic styling really resonate with our brides. With this in mind, we wanted to emphasise that brides are making bolder choices with their wedding veils, and that we specialise in bringing their vision to life.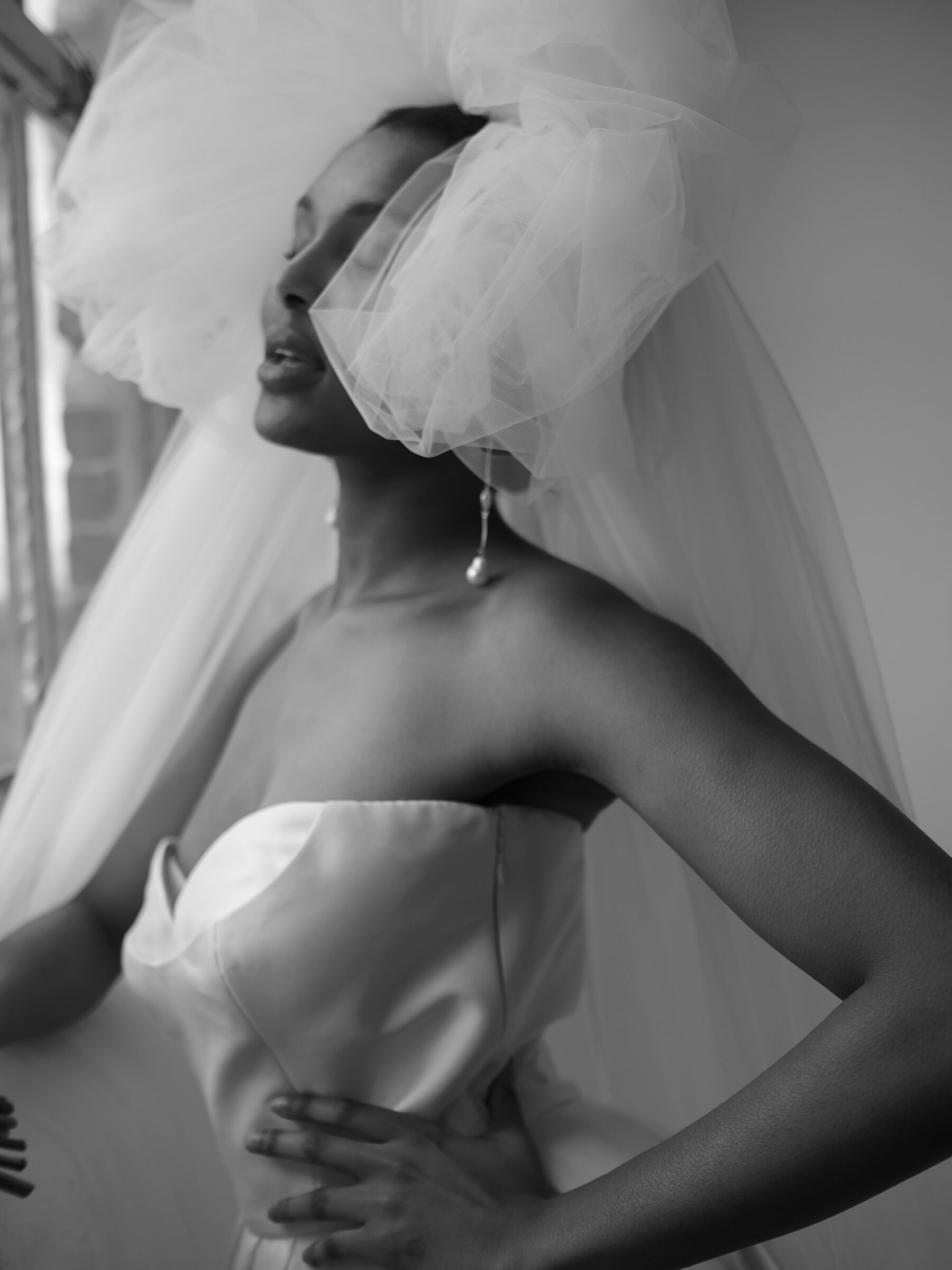 To Highlight our brides unique styles and individuality, we created a veil with golden glitter tulle that shimmers from sunlight to moonlight, face framing drop veils with an air of minimalism and an exuberant head piece to welcome those who dare to be different.
We place focus on creating an experience, in that shopping for your wedding veil is just as special as shopping for your gown, with each veil designed and hand crafted with the contemporary bride in mind.
The veil is no longer an afterthought, and we are proud to offer made-to-order and bespoke pieces that compliment and complete your bridal look. We take every detail into consideration, from our feather soft illusion tulle, intricate embellishment and lace options, length variations, right down to our sustainably sourced packaging.
Our personalised veil experience has become even more special for brides-to-be, with a selection of our veils housed in store at The Aisle Edit. The renovated 18th Century church is the brainchild of bridal shoe designer Charlotte Mills, and is a curation of all things bridal, and we are honoured to be the exclusive veil designer amongst a team of female founded, bridal brands.
The Fashion
Dotty Bridal
What a pleasure it was to be asked to be a part of Emma's vision when it came to her Haute Muse inspired shoot!
Our ethos at Dotty Holdings is that every bride is unique, special and deserves our full attention and expertise when it comes to finding her dream gown. We don't sell a bride a gown, we guide and help her envisage how she has always wanted to look on the biggest day of her life. The gown and the bride find each other.
Our boutiques which now are made up of three, individual locations, Dotty Bridal, The Edit by Dotty and Off the Peg Bridal outlet, all hold the same message and want at the heart of them. We are an experience led team and business in which we are as invested in the brides as they are us.
This shoot featured some of our most loved gowns, designers and styles of dresses, from chic and effortless Muse by Berta Bridal, to timeless Pronovias Atelier, to U.K. designed and made Nori Ivy, which is our own in house label. All gowns we know will make a bride feel excited to wear on the morning of her wedding – which is exactly how she should feel.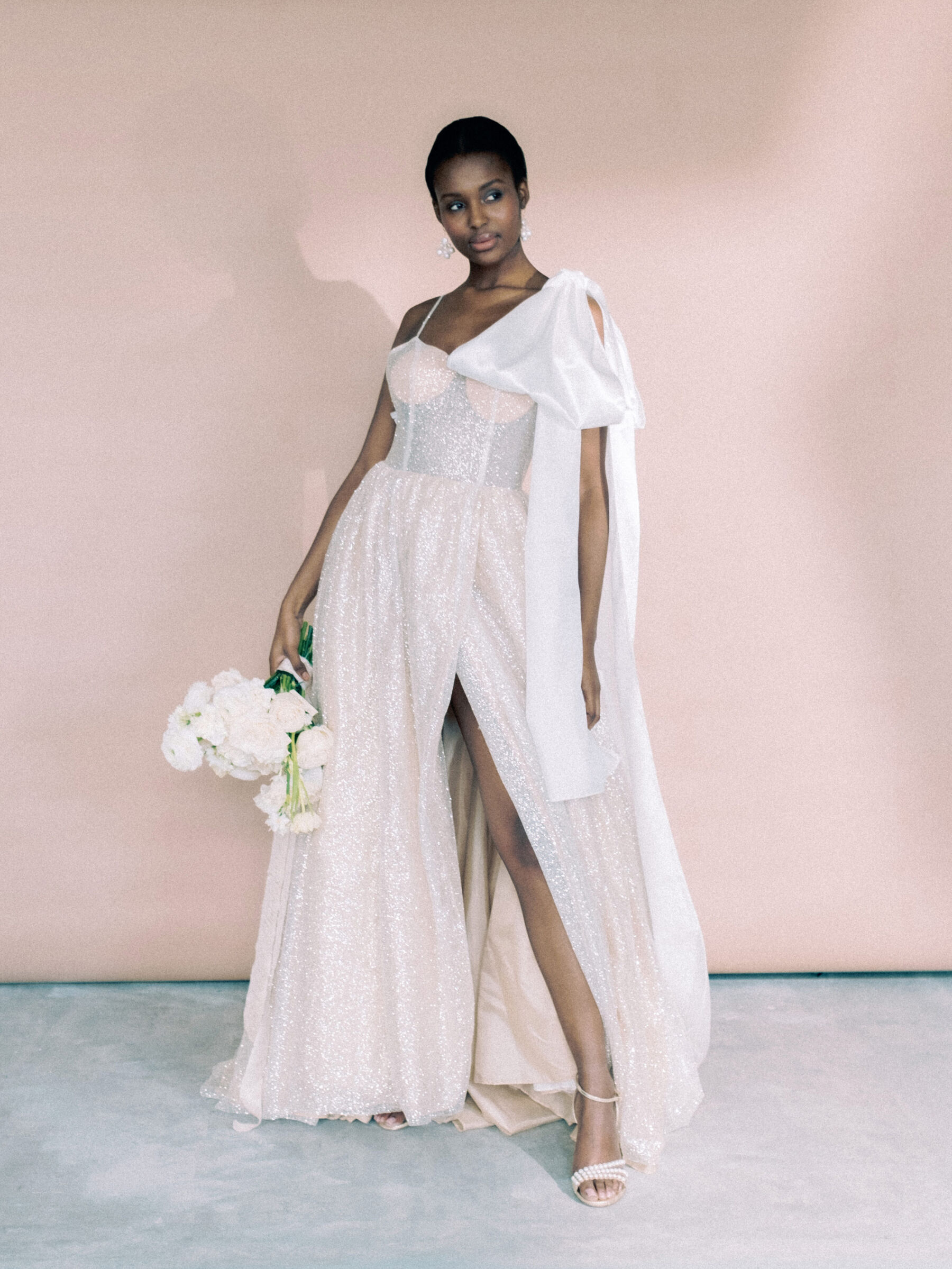 To work with this team was a dream for us, linking up with driven and passionate women in any industry is incredible, but to link up with them in this industry, our industry was pretty special. Making a couples vision come to life isn't a one person job, it requires a team of focussed and genuinely invested individuals to do that, and this is just what this shoot represents!
Thank you for asking us and allowing us to be a part of this natural and exquisite masterpiece.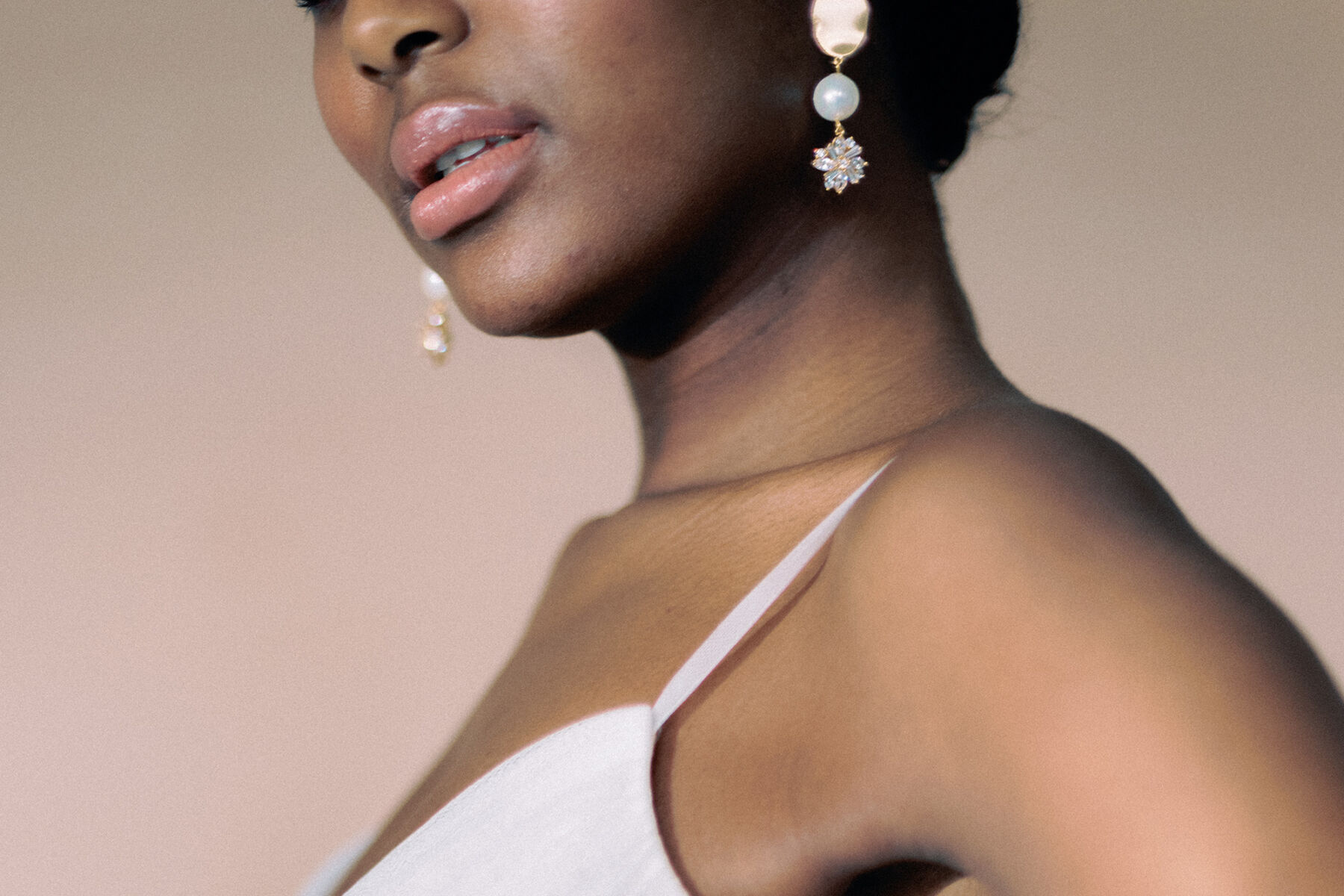 Explore Our Shop