Becky Flynn Makeup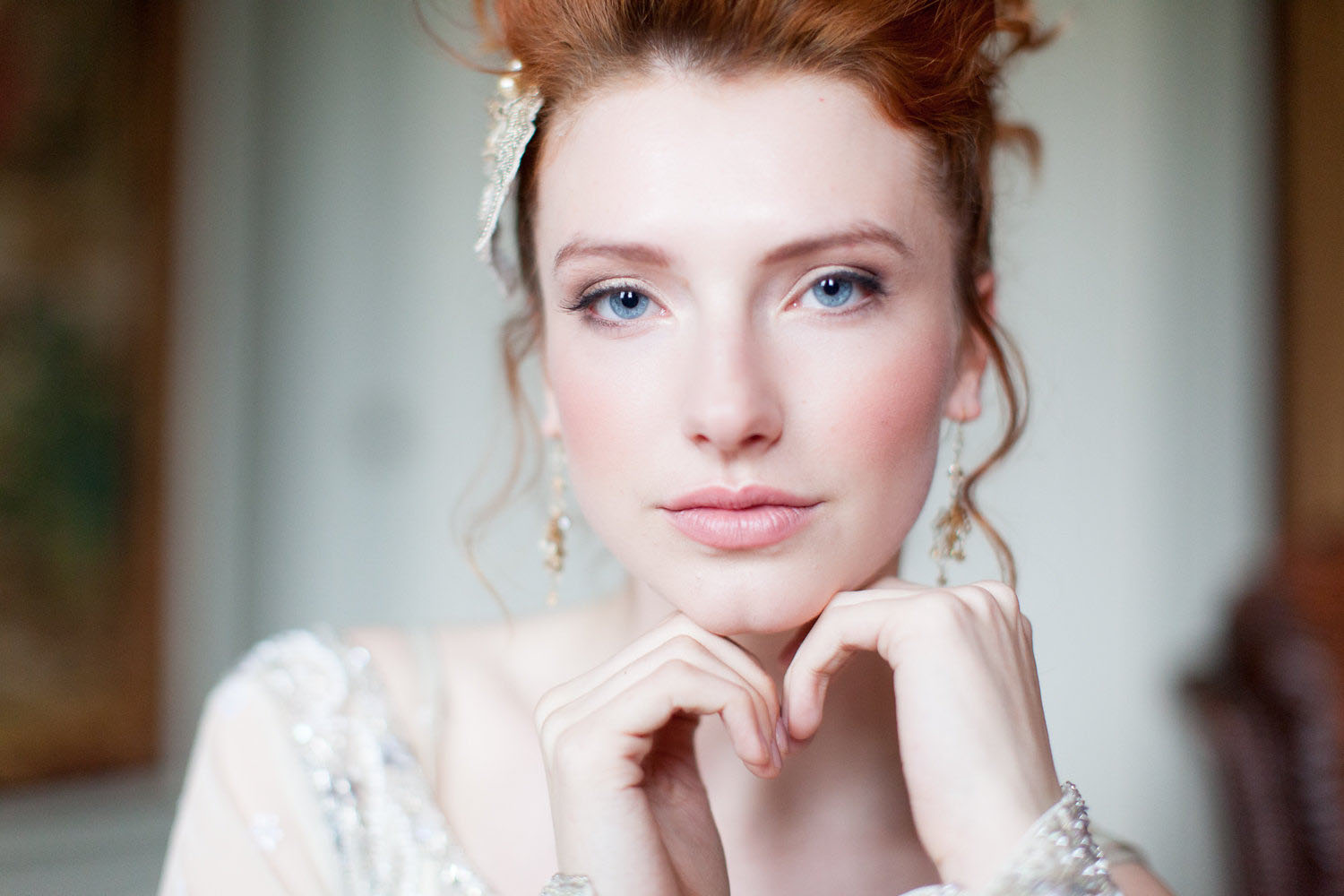 Becky is a makeup artist who specialises in wedding makeup with nearly 10 years of creating beautiful looks for her brides. Her passion is creating bespoke makeup looks to compliment your style and enhance your natural beauty. Becky covers Sussex, Surrey, London, Kent and Somerset, UK and will travel anywhere in the world.
Harmonious makeup will enhance, taking into consideration your skin, features and individual style to create a look that is truly you, ensuring you look and feel your most beautiful.
Becky feels so passionate and privileged to be a part of your day and would love to learn all about your wedding plans, discussing in detail your bridal vision so you can work together to create your perfect bridal look. She will listen carefully to your needs and is known for her ability to create a look that compliments you and photographs beautifully.
I really cannot recommend Becky highly enough! Becky honestly could not have made my wedding day more special. From the moment I met her at my makeup trial I was instantly at ease and knew she was going to be amazing. She listened to my ideas and suggestions and made sure she took these into account when creating my look in the trial and on the wedding day. On the actual day, Becky was so calm and professional despite a lot going on and multiple suppliers coming to meet me whilst I was getting my makeup done! I got so many compliments on my makeup and she really made me look and feel amazing - I only wish she could do my makeup everyday! She created such a beautiful, natural, glowing look and enhanced my natural features. The look lasted all day and I felt so confident from morning to late in the evening! I would not hesitate to recommend her to anyone! Thank you so much Becky!
Genevieve K
Becky Flynn was a fantastic make-up artist for my wedding! She did a superb job transforming my bridesmaids and I into the best versions of ourselves. She was skilled, kind, patient, friendly and such a calm influence on a day when emotions were running high! Make-up lasted all day long and required no touch ups. I would have no hesitation in recommending her for wedding make-up ☺️
Emma Curtis
Becky is incredibly talented and makes you feel at ease instantly. She enhances and highlights your features creating a look you are happy and confident in, that is both photo perfect and flawless in person. I was delighted with my wedding day make up and felt like myself entirely, whilst also feeling brave enough to opt for a striking lip with the help of Becky and her wonderful colour matching skills. My bridesmaids were so happy with their make-up and also felt like she was both helpful and suggestive of different colours and styles whilst also understanding, listening to exactly what we asked for. I couldn't recommend Becky highly enough! Thank you so much for making my day so wonderful and relaxing! xxx
Ciara Phipps
Becky did make-up for me and my two bridesmaids on my wedding day, and she just did an absolutely fabulous job. She really took the time to get to know what we wanted, the and make-up she created was soft, beautiful and lasted the entire day (despite some very energetic dancing late into the evening!). Becky was also such a lovely warm and calming presence to have with us getting ready on the morning of the wedding. I couldn't recommend her highly enough, she really is fantastic!
Sarah Law
Choosing Becky as the make up artist for my wedding was one of the best decisions I made. Her work is so beautiful and subtle. Exactly what I was after for myself and my 3 bridesmaids. From initial contact, trials and on the day I felt in extremely safe hands. Becky has such a calming presence, is prompt to reply to questions and really flexible. I really cannot recommend her enough.
Catherine Weston
I choose Becky to do the make up for my wedding, as she had been the make up artist for my twin sister's wedding previously and I had seen her work close up and how well it lasts through the day. She did the make up for myself, my Mum and two adult bridesmaids. She was professional, calm and friendly at both the trial and on the morning of the wedding and also flexible (one of my bridesmaids had a young baby who joined us whilst we were getting ready). I don't normally wear much make up and Becky's make up was subtle and natural, which made me feel both confident and myself on my wedding day. I would recommend Becky's services to anyone
Suzy D
I can't recommend Becky enough to anyone wanting to feel amazing on their wedding day. From day 1 Becky was so professional, personal and organised. She was the easiest to plan with out of all the people I had to contact when planning our wedding and on the day, she was calming and easy going, making me feel so at ease when I was so nervous. I will certainly be recommending Becky to anyone I know looking for a make up artist in the future. Thank you again Becky. X
Hazel C
Becky was wonderful, friendly and professional - the perfect combination for my big day! She provided wedding makeup for the Bride, Mother of the Bride, two Bridesmaids and Grandma of the Bride with ease. She was quick to set up and calming for us all morning. Her consideration of individual skin allergies was fantastic and helped us not worry from our consultation through until the big day. My makeup stayed put and looked great from first thing in the morning all the way through past our first dance. I highly recommend Becky.
Catherine Kenny