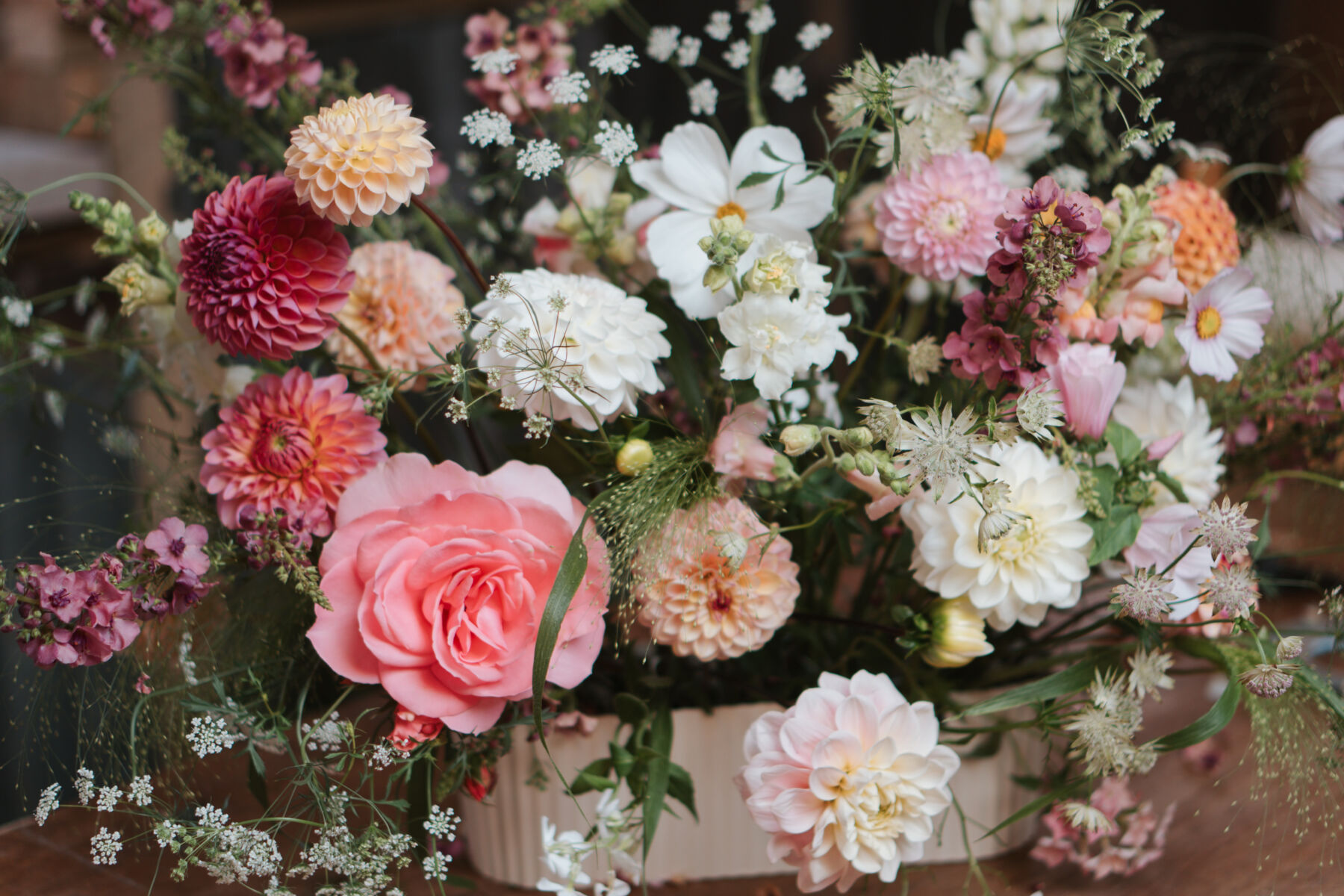 About Bryonia
Welcome to Bryonia, a seasonal floral design studio, rooted in Northern England and beyond. Our philosophy has always been the same… to provide kind, carefully chosen and seasonal flowers for a special number of occasions, weddings and events each year. This journey always begins with picking our ingredients, either personally collecting these from a number of our generous and wise local growers, or by self harvesting them from a few of our favourite places. Nature is always at the heart of our work, and it calmly steers our direction, designs and creative urges. Wild, wiggly and wonky. Our flowers are always full of personality and express many moments in a way words may struggle to. Our 'hand picked' and considered approach allows us to keep all of our arrangements grounded, as they naturally align with the time of year in which the ingredients are set to flourish. Appreciation for the natural world has beckoned us towards this way of creating with flowers, and we'd love for you to join us. A complimentary guide to 
Seasonal Wedding Flowers
 is available to download on our website.
Videos
Frequently Asked Questions
When can I book?
Our wedding diary aligns with the natural flowering season, from Spring to late Autumn. We typically open up for bookings one year in advance.
Will you provide designs?
Our style of working is always led by nature, so instead we'll look to provide you with a mood board of flowers, themes & colour palettes, rather than set designs in advance. This allows us creative freedom to pick the very best flowers for your wedding, rather than sticking to a limited set 'recipe'.
Where do you get your flowers from?
A mixture of local growers, gardens and our own growing patch. We source all our flowers very carefully, with sustainability in mind.
What do you do with leftover flowers and waste?
We always compost as many of our flowers as possible. We also reuse much of our vessels, mechanics and structures. If you would like to keep any of our flowers to distribute amongst your wedding party or otherwise, please let us know.
Will you create all our flowers?
Bryonia will work closely with an experienced team to create your flowers, and all arrangements will be led & designed by Jenna.