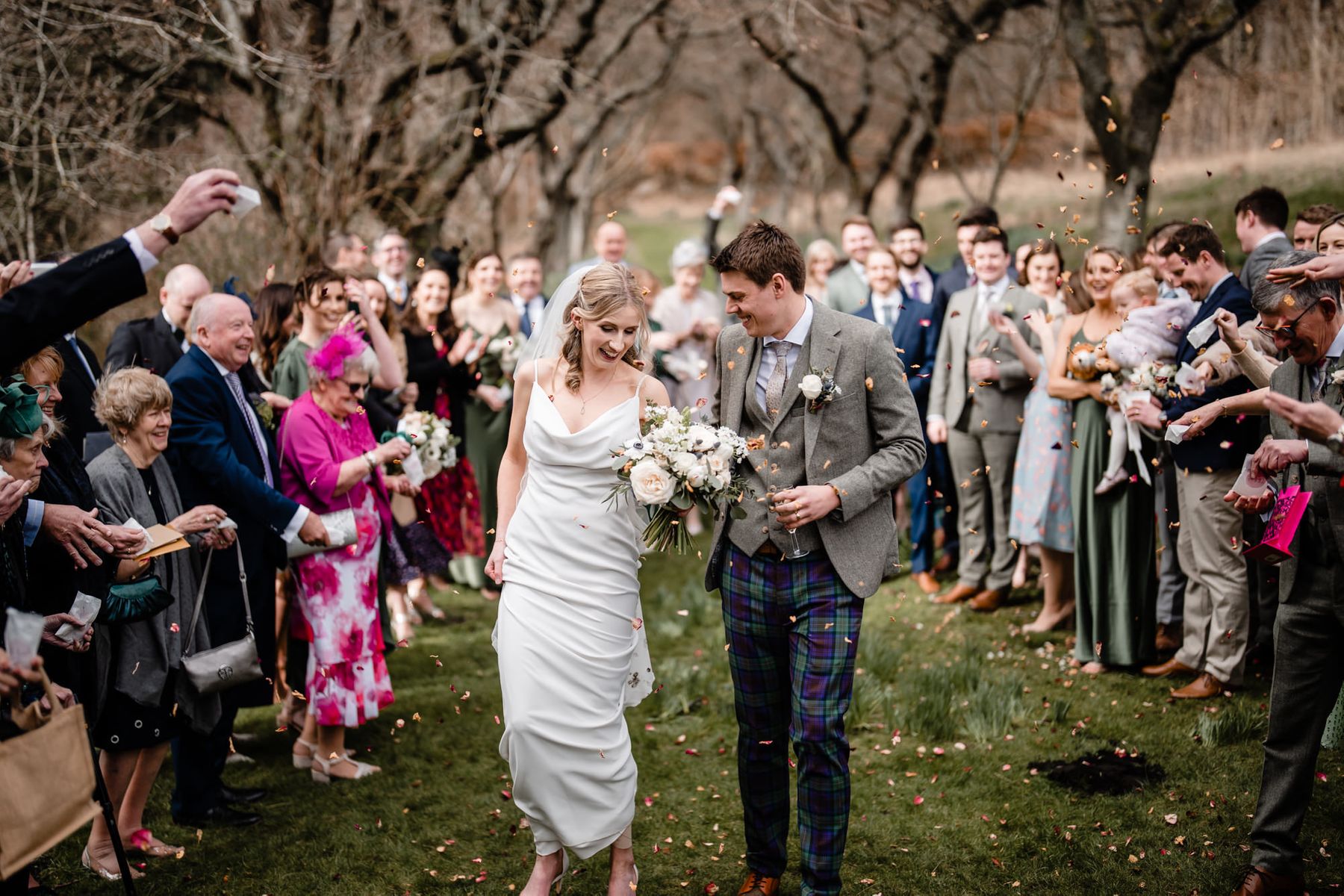 About Dearly Photography
I'm David and I'm the guy behind the camera at Dearly Photography. Based just outside Glasgow, I create relaxed wedding photography for modern couples all over Scotland.
My approach is focused on creating a narrative, a beautiful story of your wedding day, using a contemporary and informal approach. I'm all about those candid moments that are full of fun and happiness, resulting in photos that are not just stunning but also truly reflect the joy of your wedding day.
Worried about feeling all stiff and awkward in front of the camera on your big day? You're not alone – it's the most common thing new couples tell me. I am here to reassure you that with my approach, you do not need to worry. With hundreds of weddings under my belt, I have nailed the approach for capturing those chill, intimate moments without all the cringey stuff. I'm here to make you feel at ease and ensure we have a blast creating photos you'll actually love.
Glasgow Wedding Photographer
Take a peek at my real wedding portfolio. Do my couples look awkward or worried? Of course not! What I love most is the feedback I get about how much fun my couples have on their wedding day. They're excited to see their photos, and I'm thrilled to capture all those genuine moments and emotions.
When your big day arrives, I'm right in there with you! I'm chatting with your friends and family to create a relaxed vibe, making sure we capture all the good stuff, full of real emotions. During your couple's shoot, I won't take you away from your guests for hours and there's no awkward posing – we're just having a walk and blether, with those special moments being caught when you least expect it.
As the day goes on, you might spot me busting a move on the dance floor while sneakily snapping those candid moments everyone really wants to see!
Frequently Asked Questions
How long do you stay on the day?
My packages are built around the events of your day and I am very flexible with timings. So, if you book a full day package, I will be there from morning preparations through to dancing. My packages are designed to be flexible to meet your wedding schedule.
How many weddings do you photograph each year?
I book around only 35-40 weddings per year. I feel this is the right number where I can balance my work with my young family and give everything to all my couples.
Where can I get more information?
My website has more photos, information and contact links. I am also happy to arrange free online web chat to have an informal chat about all things wedding!