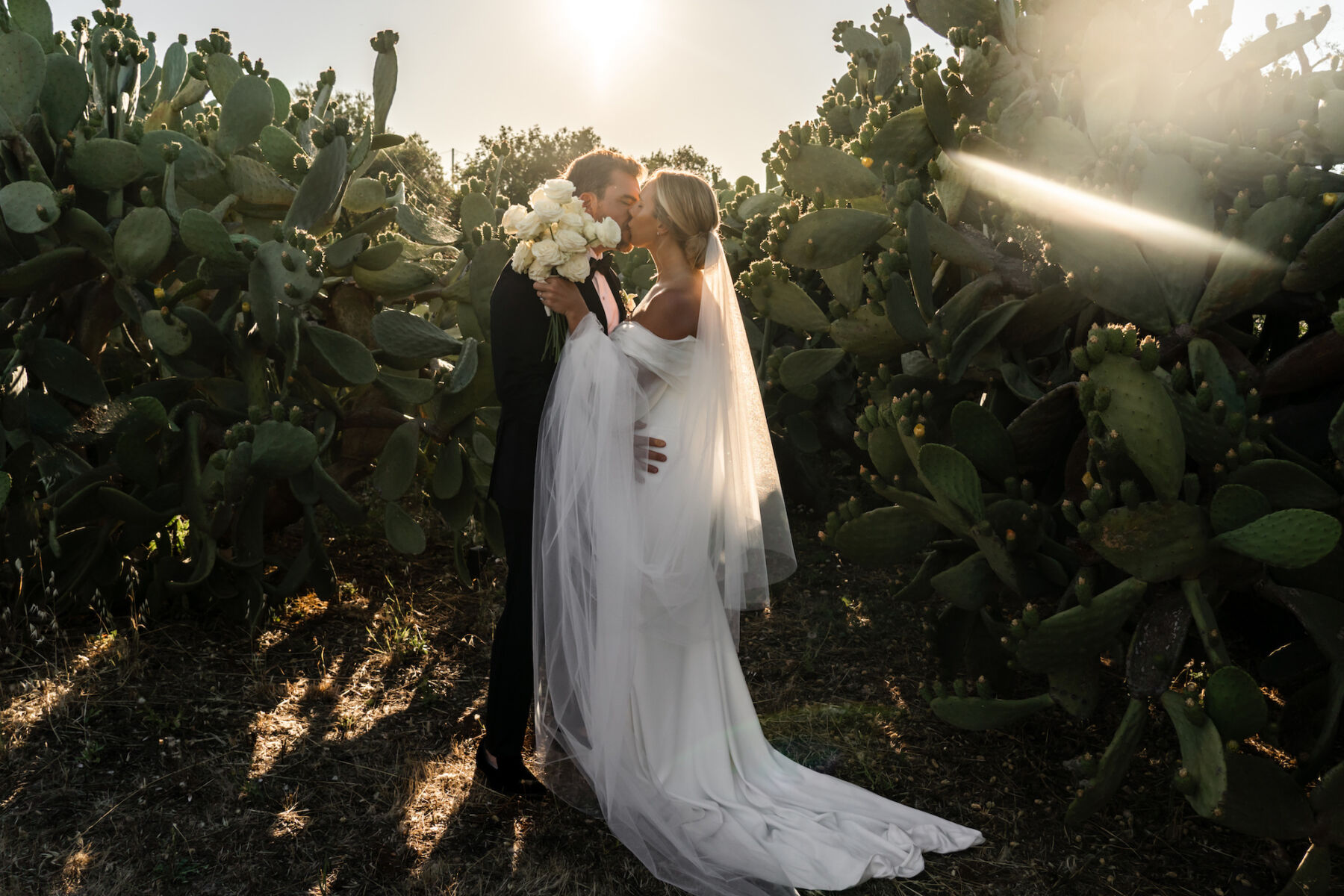 About Elisabetta White | Intimately Inspired Events
Elisabetta White | Intimately Inspired Events is a team of Italian wedding planners based in London and Milan, looking after international couples who are dreaming of a seamless, cohesive and atmospheric wedding or elopement in Italy, the UK or anywhere else their heart calls. Elisabetta White produce intimately-inspired, authentic destination weddings and elopements for passionate travellers and curious dreamers. Our full wedding or elopement planning services are there to guide and support you through a collaborative planning experience so you get to your wedding day feeling relaxed and in control. Imagine having the peace of mind of knowing every detail has been taken care of… With our support you'll get to make the choices that work for you, building a team of suppliers that is always on your side, who'll be working hard and collaboratively for the success of your day. Coco Chanel once said "Some people think luxury is the opposite of poverty. It is not. It is the opposite of vulgarity." The couples we work with have a sophisticated aesthetic sense and they express it by making their wedding or event a celebration of their love and joie de vivre. They're all about family and friendship and love those simple pleasures that enrich their life – a sunset by the sea, amazing music, or food to die for. They're not about showing off – they love curated details, yes, but they're more about timeless elegance and unforgettable experiences enhanced by breathtaking surroundings. Together we create a day that is elevated and timeless, devoid of pointless trends and fads, of opulence for the sake of opulence. An e.w wedding is all about YOUR definition of a luxury event – be it a laid back masseria wedding in Puglia, a quintessentially Tuscan celebration in the rolling hills, an intimate elopement in a Moroccan desert camp, or a wild beach wedding in Red Sea. If this is you, we'd love for you to get in touch! xo Elisabetta
Videos
Reviews
If you're lucky enough to find yourself working with Elisabetta , I have no doubt you'll feel the same way we do: working with her was the best wedding planning related decision we could've made! Elisabetta is a masterful planner, and true expert at what she does. She has impeccable taste, an eye for detail like no other, a fantastic network in Italy of vendors (who very clearly respect and look forward to working with her!), and an ability to elevate and deliver multiple events across a weekend. Can you tell we are impressed? :) When we pictured our wedding in Italy we wanted a relaxed weekend with our family and friends that felt effortless, convivial, and timeless. We could describe the feeling we wanted the weekend to embody, and truly could not have selected better planners to help us translate this into 3 gorgeous events over a weekend in Umbria. When we reflect on the planning process with Elisabetta and Laura, the highlights for us were: ** Speed and quality of communication. Always thorough, detailed, and they have a knack for anticipating questions and preemptively providing answers. As two busy professionals ourselves, efficiency was key. ** Vendor selection. For each vendor decision we had variety of options, all fitting within our budget and design vision. In a sea of suppliers, this shortlist was instrumental in preventing decision fatigue. We truly ended up with the best of the best as a vendor team for our weekend. ** Transparency & honesty. When you meet Elisabetta, it's clear she runs her business with integrity as a core value. When we had a hiccup with room bookings, Elisabetta was clear about all discussions taking place behind the scenes, and an advocate for us to ensure a commitment was followed through on. On the flip side, we felt comfortable to raise anything on our mind to her and knew she'd give her honest feedback, no matter the topic. The wedding weekend was nothing short of amazing. Elisabetta and Laura managed to bring to life three separate events, each with their own feel, but perfectly tied together so the weekend felt cohesive in style and vibe. The weeks leading up to the wedding were so relaxed that we could bring this same energy into the wedding weekend – we felt no pressure, no stress, and no need to see over a thing. We could truly enjoy, knowing Elisabetta and Laura had everything under control. We each had friends and family comment on how calm and relaxed we seemed the day of, and it's truly how we felt! The two of them perfectly delivered a magical wedding weekend, stress-free, and over-the-top gorgeous. It was the happiest day of our lives and we're forever grateful to Elisabetta and Laura for pulling it off.
Kelsey & Kurt
I originally thought about trying to plan our wedding on my own, but I am SO glad that I didn't and that we had the opportunity to work with Elisabetta! She truly made the entire process of planning our intimate elopement stress-free (which is saying A LOT, given how stressful planning anything, let alone a wedding, can be). She is such a lovely and kind person, and I knew she was the person I wanted to work with from the moment we began chatting. Elisabetta is very easy-going and is able to draw out the things that you're looking for and interpret and execute those ideas into absolute perfection. She's truly an advocate for her clients and goes above and beyond to ensure that everything is just the way it should be. I'm so glad that I was able to trust her with making suggestions and finalizing decisions. I never worried that she was only doing things for a profit or for show - she's truly so genuine, and it absolutely shows in everything that she does. Her wedding planning services are absolutely worth every penny, and I would highly recommend Elisabetta to anyone who is looking to plan the perfect wedding!
Amanda & Lucas
Elisabetta and Laura are not just wedding planners; they are visionaries and artists. They took the time to get to know us as a couple, understand our style and preferences, and translated our dreams into a breathtaking reality. Their attention to detail was impeccable, and their ability to seamlessly blend our ideas with their creative expertise was truly remarkable. Throughout the entire wedding planning process, Elisabetta and Laura were a constant source of support and guidance. They effortlessly navigated the complexities of coordinating vendors, managing timelines, and handling unforeseen challenges, allowing us to relax and fully enjoy the journey. Their professionalism, calm demeanor, and problem-solving skills put us at ease, knowing that everything was under control. On our wedding day, Elisabetta and Laura orchestrated an event that left our guests in awe. The venue was transformed into a dreamlike setting that reflected our personalities and love story. Every element, from the stunning floral arrangements to the meticulously curated menu, was executed to perfection. They ensured that every moment, from the ceremony to the reception, flowed seamlessly, allowing us to enjoy every precious second with our loved ones. What sets Elisabetta and Laura apart is their genuine passion for what they do. It's clear that they love creating unforgettable moments for couples, and their enthusiasm is infectious. Having the opportunity to partner with Elisabetta and Laura was an absolute joy and an investment that we will never regret. We are forever grateful for their incredible work and the lifelong memories they helped us create!
Taylor & Kourosh
When it comes to planning a wedding, there's a lot of pressure to get everything just right. But with Elisabetta as our wedding planner, we didn't have to worry about a thing. Her warmth, incredible taste, and dedication to bringing our vision to life exceeded all our expectations. Elisabetta didn't just plan our wedding; she created a magical experience for us and our guests. From the very beginning, Elisabetta set a new standard for how working relationships should be. She listened to our ideas, elevated them, and made everything seem effortless. Her passion for her work was contagious, and she quickly became not just our wedding planner, but a dear friend. Her commitment to every detail allowed us to fully relax and enjoy our special day, knowing that she cared just as much as we did about making it perfect. The wedding itself was nothing short of extraordinary. With Elisabetta's guidance, our celebration was bespoke, chic, and elevated in style. It was the most fun and memorable day of our lives, filled with romance and joy. The food was incredible, with one guest even claiming that the dinner was the best meal they had during their entire trip to Italy! The music selection was spot-on, bringing the night to life and creating an atmosphere that perfectly captured the essence of our love. Elisabetta's attention to detail was truly remarkable. From the stunning floral arrangements to the beautifully designed table settings, every aspect of the wedding was flawless. Her ability to weave our personal style and preferences into the event made it feel uniquely ours. The love and dedication she poured into our wedding was apparent, and we couldn't have asked for a better person to guide us through this journey. If you're looking for a wedding planner who will not only bring your dreams to life but exceed them, look no further than Elisabetta. We are eternally grateful for her tireless efforts in making our wedding the most magical day of our lives. Choosing Elisabetta as our wedding planner was the best decision we made, and we wholeheartedly recommend her to anyone looking to create an unforgettable celebration. Thank you, Elisabetta, for giving us a wedding beyond our wildest dreams!
Natalie & Brandon
We very much enjoyed planning our wedding in Puglia with Elisabetta and Laura. They are very professional, always available, responsive and well organized. We particularly appreciated their suggestions for top notch local suppliers and the fact that they proactively anticipated potential issues well in advance such that the weeks leading up to the wedding did not feel stressed or rushed. Elisabetta and Laura worked very hard with various suppliers to bring our vision to life, which ultimately resulted in a beautiful wedding day where each and every detail was realized as we had imagined it. Thank you again Elisabetta and Laura!
Anna & Maxim
We can't speak highly enough of working with Elisabetta and her team. From start to finish, Elisabetta managed every detail of our wedding in Umbria perfectly. There wasn't one detail she missed or that went wrong. Whenever there were slight issues with suppliers or the venue, Elisabetta handled them quickly and without stress. She remained calm, cool and collected throughout. Our wedding guests remarked on how effortless and gorgeous our wedding was - very much thanks to Elisabetta. Elisabetta also has an excellent sense of taste and style, and guided us in the right direction. Whenever we had requests or questions, she walked us through the options and helped us make the right decision. We recommend her wholeheartedly!!
Emily & Stephen
Our dream was to have a relaxed, intimate, gorgeous (but not trying-too-hard) wedding in Puglia, and we struck gold by partnering with Elisabetta. Although we were thousands of miles away and made nearly every decision sight unseen, she instilled us with the utmost confidence that every detail was being handled with care and taste. Elisabetta is a sharp-eyed designer, a focused project manager and a dedicated teammate— when we had some hiccups with our venue, she fought tenaciously to deliver on the vision we had aligned on. She's an unstoppable mix of lovely, witty and fierce, and she made us feel so well taken care of. On our wedding day, Elisabetta and her team delivered the most seamless, spectacular day that exceeded every expectation. All of the suppliers we hired through Elisabetta, from the photographer to the chef to the music, provided an unforgettable experience and highly professional service. Our guests gave us compliments like "this is the most effortless-feeling wedding I've ever been to"— Elisabetta absolutely nailed it. Our wedding didn't just look incredible, it felt incredible, both for us and our guests. We cannot recommend Elisabetta enough, she makes magic!
Lexi & Kevin
Elisabetta and Laura are amazing. We knew immediately after meeting them that they were the planning team we wanted to work with. Elisabetta is very professional, transparent and made the process so easy. We trusted her entirely with the vision for our Italian wedding and she brought together the best team of suppliers to deliver our dream day. Despite being on opposite sides of the world and planning everything through the pandemic, it couldnt have been a better day. Our recommendation to any couple thinking of having an overseas wedding is to definitely work with a planner that you can trust completely - and for us, that was Elisabetta.
TJ & Jordan