Felisiti Greis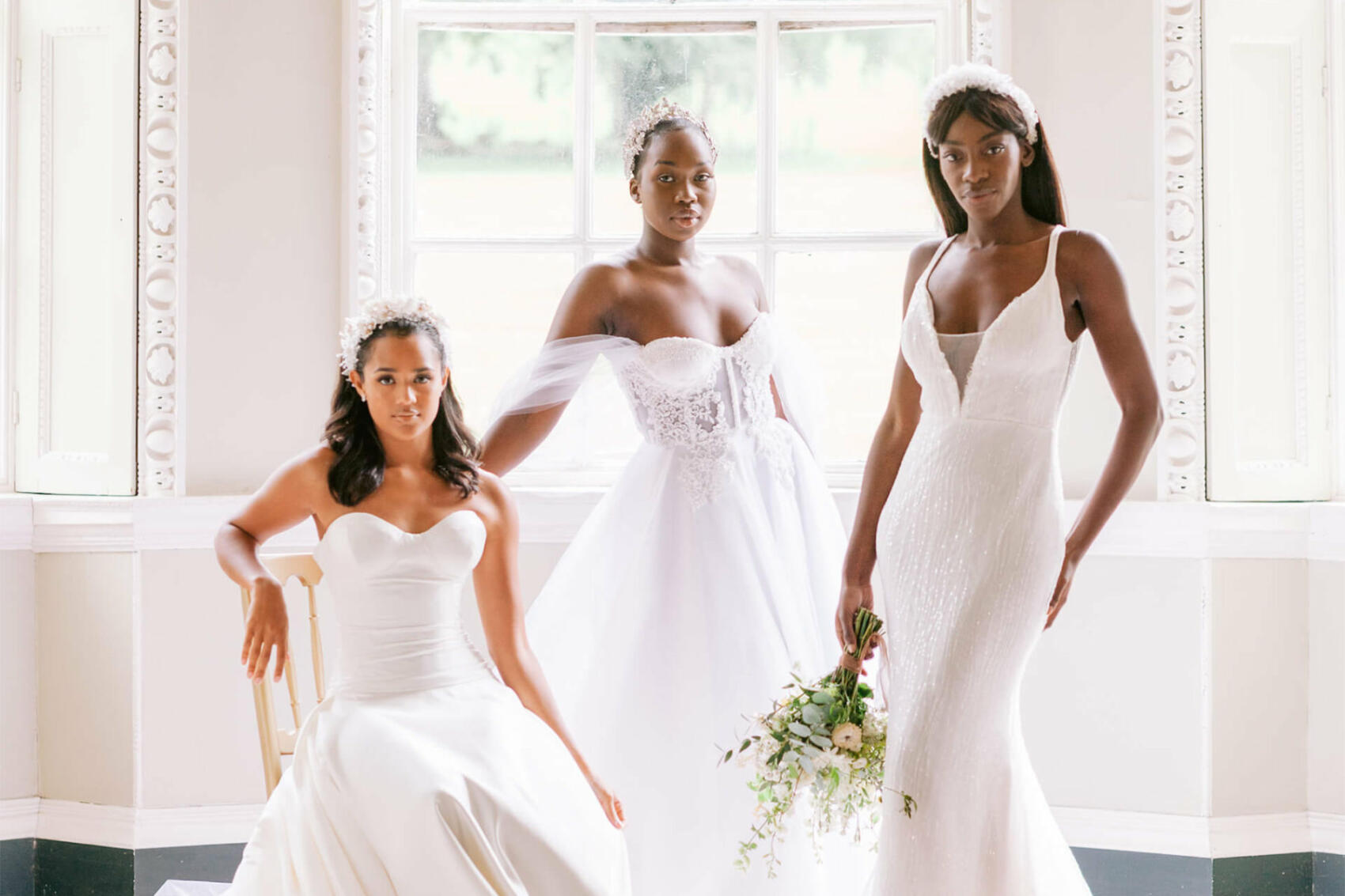 Felisiti Greis is a couture house based in Leeds. Founder Felicity, designs and creates luxury, bespoke wedding dresses and occasion wear for modern women around the world.
"Whether you are planning your big day here in the UK or are searching for a bespoke wedding dress from somewhere else in the world, I provide a stress-free, global service that offers you a truly personalised experience. My mission is to focus on your vision for how your dress will look and most importantly, how you will feel wearing it." 
"You deserve an elegant dress that is expertly sculpted and handcrafted just for you."
At Felisiti Greis, this service comes as standard. Countless hours of devotion, love, and crafts(wo)manship goes into every single dress. My meticulous yet stress-free process means that not only will you receive a dress as individual as you are, but you will also have an experience you can cherish forever before your big day has even begun. I am passionate about creating lavish pieces that celebrate the beauty of women in every way and I guarantee to make you look and feel your best.
"With a lifetime of experience as a fine artist and fashion designer, I am confident in my ability to make your couture dreams a reality. From romantic, diaphanous tulle to luxurious, contoured lace, my vast experience and skill mean I can not only craft your perfect dress but also complete your look with intricate, bespoke accessories such as veils and shawls."
Whether you know exactly what you're looking for, or need a creative guide to know where to even begin, I would love to work with you. I listen to your ideas, meticulously design and create your dress using highly skilled couture methods and ultimately, perfectly capture your essence and individuality.
"I had absolutely no idea what style I wanted for my wedding day but Felicity was able to work her magic from simply viewing me online and listening to my story…"
"There's something truly special about a bespoke piece. It has a story even before it's been worn and that's why collaboration is at the heart of everything I do. You're my muse and I want to take you every step of the way; from vision to design to creation. The Felisiti Greis woman cherishes individuality and embraces quality craft(wo)manship. Prepare to fall head over heels all over again. Only this time, it will be with the absolute queen you see looking back at you in the mirror at your final fitting."
SADDLERS HOUSE PONTEFRACT LANE LS9 0PX
By appointment only, please contact us for details
The service at Felisiti Greis is top class! I had absolutely no idea of what style I wanted for my wedding day and Felicity was able to work her magic from viewing me online and listening to my story. Little did I know; she was doodling away and by the time we finished the consultation, she created beautiful sketch of her vision. Due to the Covid pandemic situation, Felicity patiently, efficiently and meticulously worked under a tight timeline making contact remotely online. The feedback received on the day about the bespoke fit of the dress was overwhelming! As for my husband – Let's just say he fully appreciated the fit and just kept repeating how beautiful I looked in my dress. THANK YOU SO much Felicity for your care and attention to detail. Thank you for making me a princess for the day.
Judy (Real Bride - Hertfordshire)
Felicity was wonderful. 20/10 would recommend. I couldn't have wished for a better person to make my wedding dress. From start to finish she makes you feel like a special bride and helps bring your dream dress to life. The whole process is smooth and stress-free.
Zeenat (Real Bride - London)