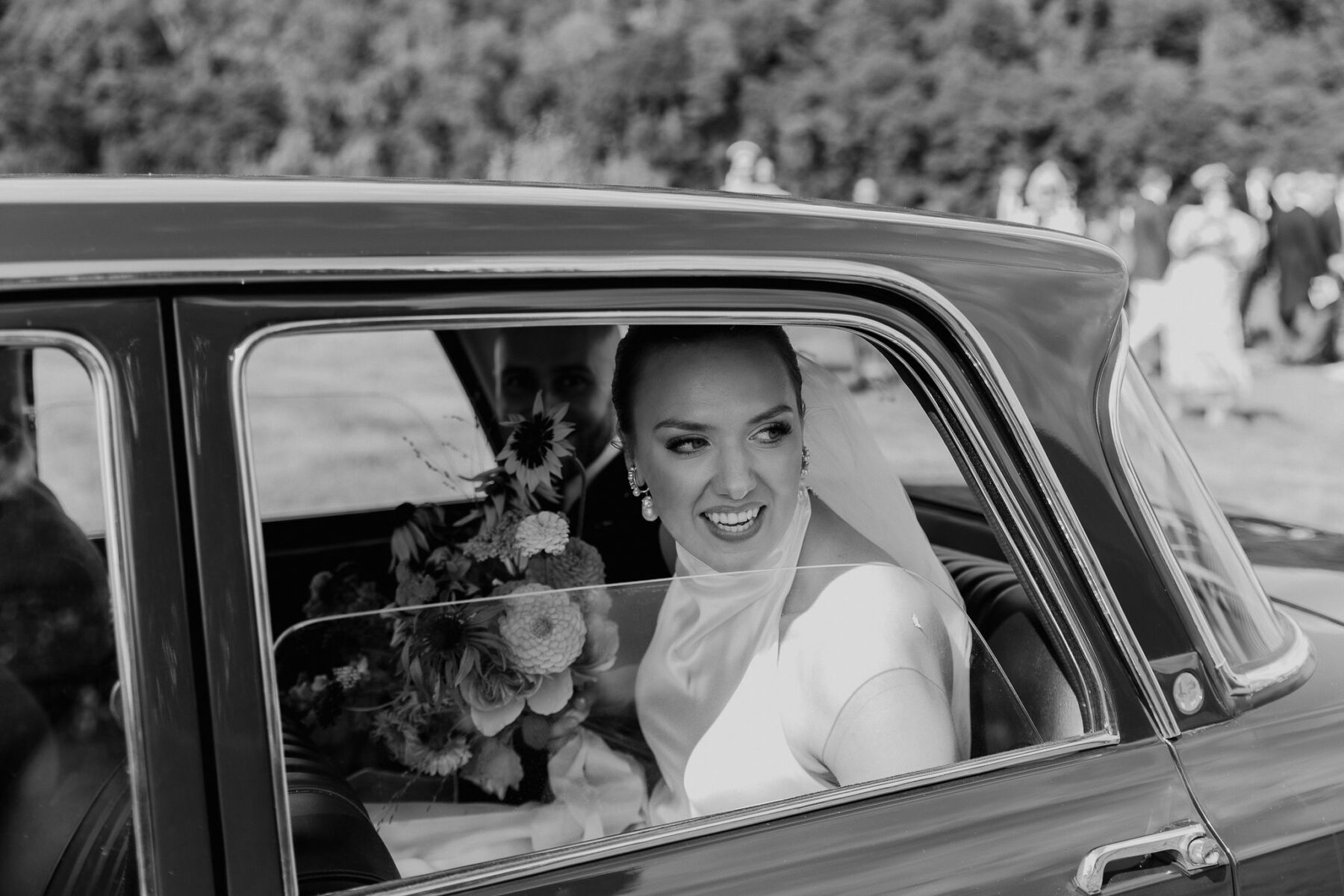 About In the Name of Love Photography
I am Olesja, founder of In the Name of Love Photography, based in Glasgow and I am passionate about providing chic and contemporary wedding photography with a high-end editorial vibe for stylish modern couples. Whilst based in Scotland, I enjoy capturing weddings all over the UK and world.
I believe that a wedding should reflect a couple's unique style and seeks to capture their love effortlessly and in a relaxed manner on the day.
Glasgow Wedding Photographer
Weddings are filled with joyful moments and I believe in capturing those candid, unscripted expressions of love and laughter. Expect genuine smiles, tears of joy and heartwarming moments that define your day. I understand the importance of keeping the atmosphere relaxed. Your wedding day should be a breeze, and I'm here to ensure you feel at ease throughout the process, from planning to the big day.
As your wedding photographer I'm committed to making your special day as remarkable and stress-free as possible, with images that are a reflection of your unique love story. If you're ready to capture your wedding day with a modern, chic, fun, and editorial flair, let's connect and discuss how we can make your high-end wedding a memorable experience.
Reviews
We have just looked through our photos and absolutely love all of them! You were the perfect photographer for us and fit in perfectly with out mad pals and family! We also think you must be some sort of ninja because we didn't know you were there half the time capturing some amazing shots! Wish we could do it all again, was such a good laugh. We are so glad we chose you for our wedding at Sloan's. You were honestly so amazing!
Claire & Sean
Olesja, you were absolutely amazing and I am so happy you were our wedding photographer at the Rhynd, you're so talented and amazing. You brought so much energy and joy and everyone commented how lovely and friendly you were. I can't describe into words how much I love the photos. We will be forever grateful!
Laura & William
Olesja was the photographer for our wedding in October 2018. From the first time we met Olesja we knew she was right for us. Her photos have a really natural feel to them, which is exactly what we wanted for our wedding photos. On the day of the wedding Olesja wasn't intrusive at all, our couples shoot was kept short as we didn't want to be away from our guests for too long. Olesja managed to capture the vibe of our day perfectly. Smiles, laughter and love!
Nuala & Colin
Ahhh Olesja, they are fantastic!! You are very talented. Absolutely love the pictures. Everyone has commented to us, how relaxed and happy we look. You made us feel so at ease!
Laura & Russell
Oh my!!! Dear Olesja, I am absolutely in love with our wedding photos! The day of the wedding went so fast, I didn't have enough time to enjoy it fully… Looking at your photos brought us back to this day. I am living it again, I am enjoying every moment, I am dreaming and crying from happiness. Thank you very much on behalf of Mr. & Mrs. Clark. I am amazed by your talent and how hard working you are. We love you!
Victoria & Darryl
Olesja! Thank you so much for our beautiful photos - all of them! You were absolutely incredible on the day and the photos turned out so organic and very ''us''. You are a brilliant photographer and I would recommend you every time.
Lisa & Conor
We can't begin to explain how grateful we are for you sharing and capturing our big day. It was fantastic to get to know you - you were everything we could asked for... and more! We will forever treasure your creative, natural, fun & relaxed photos and the great memories they evoke.
Laura & Ross