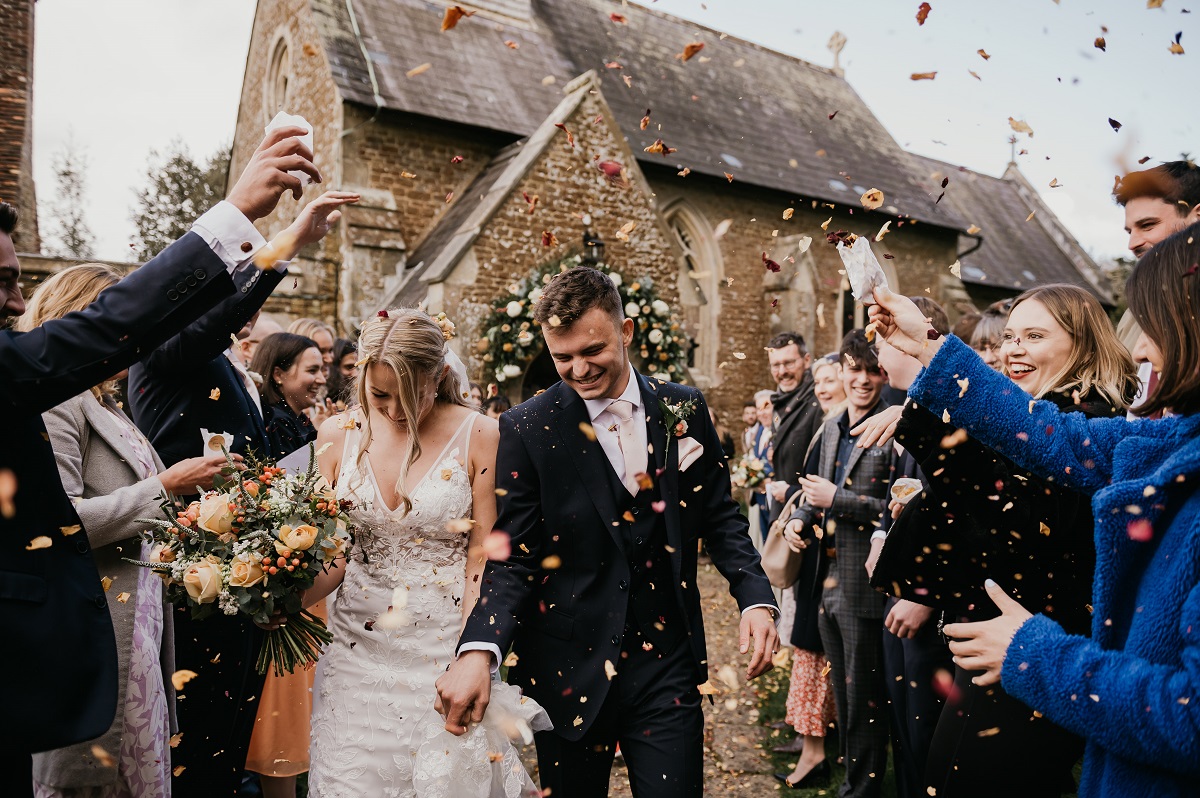 About Jessica Grace Photography
I am Jessica Grace, an LGBTQ+ friendly wedding photographer in Surrey, whose artistic style is relaxed and fun. Jessica's wedding photography is beautiful and honest.
I have been photographing weddings for over 8 years now and I LOVE it. To be honest I just love taking pictures of people. People are my favourite focus when pointing my camera out into the world. Even better when it is a day full of love, emotion and beauty – what a bonus.
My interest in photography started when my Granddad gave me my first camera. It was a Pentax P-30 which was a body that you had to manually wind the film on with every photograph that you took. I love to really capture a moment and perhaps this has filtered down from my love of condensing memories to one roll of film. Aside from photography I love to be outdoors and gardening is a major hobby of mine. I relish a Friday night in with Monty Don watching Gardeners World; day dreaming of what my future garden could look like!
My favourite way to spend the day would be a beach somewhere in the sunshine with the sea lapping at my feet, watching the sunset where the margaritas are flowing and the conversation is good. I love pottering around a charity shop and re-watching Schitts Creek when it is blustery and cold outside.
Having trained at University in documentary film production and I have found that my style of photography is just an extension of this. I love to photograph natural moments as well as people and things in their many unique environments. I offer wedding photography in the Surrey area and the South East of England, but I love to travel and destination weddings are defiantly something I LOVE to do.
So whether you are an LGBTQ+ couple or heterosexual, having an extravagant wedding or a relaxed family get together; I love to capture the people. Love is love and capturing this frozen in a frame is just an extension of what I am passionate about.
Offers for Love My Dress Readers
Quote LOVE MY DRESS to receive 10% off my Hygge Hugs package
Reviews
Jesse was a wonderful photographer. She takes the most beautiful natural photographs and captures moments that bring the day back to life. She was wonderful at organising group shots as well as taking candid photographs of people enjoying themselves. I would recommend Jesse to anyone.
Aimee and Don
We love everything about working with Jesse and feel so spoiled she was able to spend our wedding day(s) with us as our photographer. Her patience, care and experience working with families and venues meant the images taken have a wonderfully relaxed feel. Moments we could have missed or had hoped someone had captured were and the planning was very relaxed and straightforward.
Anoushka and Laurie
I was am so pleased that we found Jessica when we were searching for a photographer. The photos are everything I dreamed of and will be decorating the walls of our new family home for years to come. This is partly because she's a great photographer technically and found amazing places and lighting, but also because she's so relaxed to be around. Especially as a queer couple, my wife and I can sometimes feel uncomfortable being photographed, as I'm sure most people can, but it was so relaxed on the day, even though we'd never met before, it felt like we were just hanging out with a friend.
Jess and Ella
Frequently Asked Questions
Do We Get To Meet You Before The Wedding?
I always suggest a phone conversation over Zoom or Face Time before we sign any contracts. You need to know that you vibe with me and like my personality before I follow you around all day!
When Do We Get Our Wedding Photographs?
I like to try and have all of my weddings edited in 6-12 weeks but always send a first look gallery of around 100 images to make sure you have some photographs of your day whilst you wait.
What Equipment Do You Use?
I have two full frame Nikon cameras to shoot on, a selection of prime lenses and flashes for when it gets dark or light is tricky.
How Many Images Should We Expect To Get?
The answer to this is not straight forward. The longer that you have me at your wedding the more images you will have. If I am with you for two hours in a micro coverage setting you can expect anywhere from 300+ and from an eight hour day upwards of 1000+ images. This may seem like a lot but I edit a selection in colour and black and white. I will also never keep good images away from you. You will get all the good ones, even if they are three in a row of you smiling differently - I know which my favourite is, but it is your face and you may think differently.
Articles featuring Jessica Grace Photography