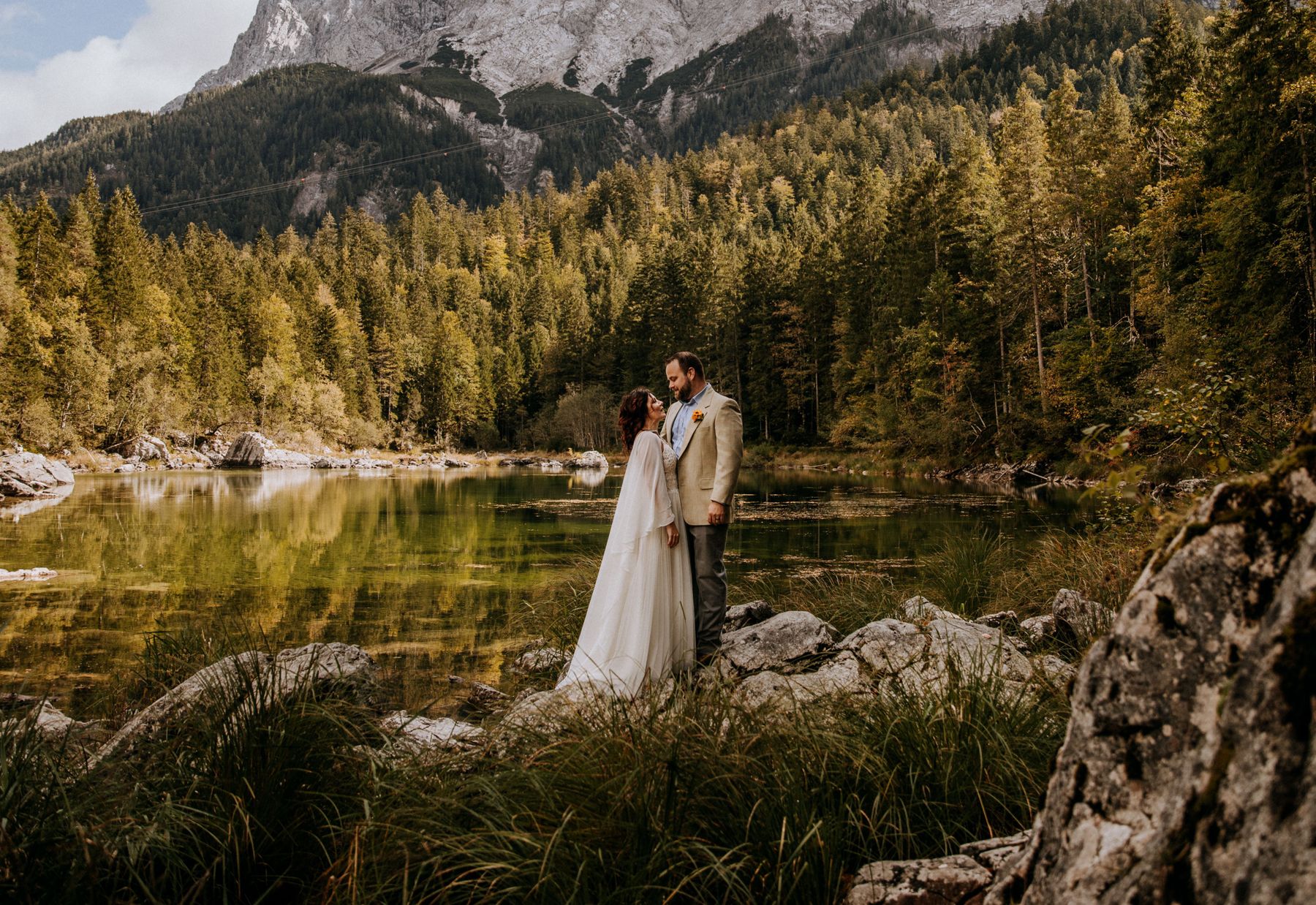 About Peach Perfect Weddings
Peach Perfect Weddings is a boutique wedding planning agency that caters to couples who want an adventure elopement, unique intimate wedding, or a memorable vow renewal across Europe.
Our talented destination wedding planners based in Europe live and breathe to make European elopement dreams come true in Italy, France, Spain Portugal, Ireland, Northern Ireland, Germany, Austria, and Switzerland for wanderlust couples who can't get enough of Europe's beautiful wedding venues and adventure elopement spots.
Our customizable intimate wedding and elopement packages combine the best of two worlds to save you the hassle of sourcing dozens of suppliers, spending months looking for the perfect wedding venue, but also keeping the cost low by trusting that we've chosen the best services for your money.
Frequently Asked Questions
Can we remove items and reduce the price from your customizable elopement packages?
Yes. We understand that budget is one of the main concerns in wedding planning. The good news is that we allow full customization of the package so you can adapt it to your needs to suit your budget! During your initial consultation period you can remove, swap or change the package inclusions as needed. Once you've figured it out, we can recalculate the price accordingly.
Is there a limit on the number of guests we can bring?
Our packages are perfect for intimate events anywhere between 2 - 60 people. We can still work with bigger groups between 60 - 100 guests if we feel that our package service is a good fit for your event. Unfortunately, we won't be able to help if your expected guest list more than 100 people.
What payment methods do you accept?
At present we only accept payments by direct bank transfer (international wire transfer). Credit/Debit Cards, PayPal or Cheques are not accepted. Whilst we can only accept payment in EUR, we also understand that majority of our clients operate in other currencies. For this reason, when converting currency, we highly recommend skipping the high transfer fees levied by the banks and using a reputable third party international money transfer service such as Transferwise. Use this referral link to receive special rates on your first transfer.
Do you offer a payment plan for the package?
Yes! We take payments in installments split into a deposit at the time of booking. The number of installments applicable to you will depend on how far in advance you book your wedding package with us.
Can we personalize our wedding ceremony?
Yes, the Celebrant/ Officiant assigned to your wedding will reach out to you directly and work with you to personalise the ceremony following your desires. They will ask you about your story, your preferences in wording and advise on rituals or traditions you want to include in your wedding ceremony.
What does a symbolic (non-legal) ceremony look like?
When choosing a symbolic (i.e. a non-legally-binding ceremony or blessing), you can customize it exactly the way you want to. There are no rules or requirements when it comes to symbolic ceremonies. However, if you wish to have a format similar to a legally-binding wedding, you can! In a symbolic ceremony you may include exactly the same elements, like an exchange of vows and rings, and do virtually everything else that couples would do in a legal ceremony.
I want an outdoor ceremony, but what options are there for plan B if it rains?
If you've chosen to get married in an outdoor location, remember there is always the risk that you will get wet. An indoor ceremony backup plan usually comes at an additional cost, regardless of whether you actually end up using it or not. We advice our clients that unless the weather is particularly bad, it's usually enough to just postpone the ceremony by about half an hour to allow the rain to pass. But in the case of expected prolonged rain, our advice is to make sure you book your wedding night accommodation at a nice hotel that has a suitable room (usually a communal area of the hotel or a dedicated function room) where you can hold the ceremony as a last resort.
How do we choose the vendors booked within our package?
We've already chosen the best vendors for you! When booking your elopement, small wedding or vow renewal with Peach Perfect Weddings, you are hiring a team of established wedding professionals working together to produce the perfect wedding experience for you. Over the years we hand-picked a group of reliable suppliers for each location and have been working with these suppliers for every event that we organize. By always working with the same team of professionals we are been able to negotiate the best rates for our clients as well as ensuring that each supplier is very familiar with the location, flow of the day and their role in producing the perfect wedding day for you. So when you book a package with us, we will assign specific vendors to your wedding based on your requirements, date and location.