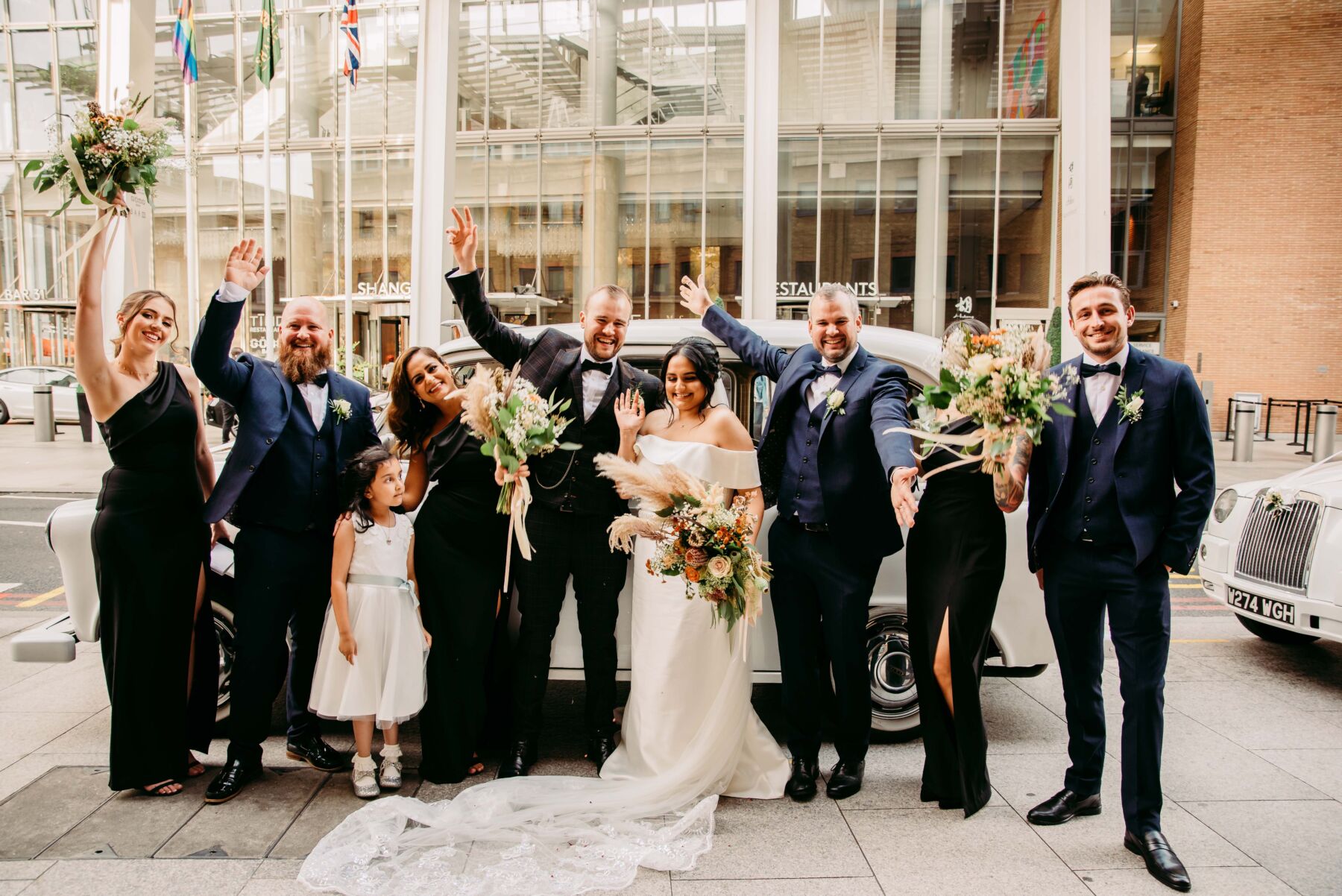 About Roshni Photography
Roshni of Roshni Photography is a Documentary Wedding Photographer. Based in the North west of London, who travels UK wide capturing weddings in her signature contemporary style.
I'm Roshni, I am a running freak, and it gives me a buzz every time I go for a run.
I love my cat Gizmo!
I am mostly an introvert but an extrovert in social settings. You will find me listening to audiobooks, and podcasts about serial killers and murder mysteries (the best time to listen to them is when I am on a long run) and working away on the computer most days.
I try to multi-tasks but have to rewind a chapter at least 3 times during listening!
I love cheesy movies and mostly thrillers.
Reviews
Roshni was so professional. She knows exactly what she's doing from the moment she arrives (and she's absolutely lovely to be around.) Looking through her photos brought back such vivid memories of our wedding day. The light in all of them is gorgeous, the framing is gorgeous, and my husband, who hates having his picture taken, absolutely loves them.
Jess & James
Roshni is an amazing photographer, and an even greater person to work with! She has a great eye for creativity and we were really happy that she also took what my wife & I wanted into consideration. She made the entire picture taking experience fun & easy for the both of us! Roshni is also an absolute professional and got us all our photos edited in the time she quoted. Would highly recommend her for your next photo shoot!
Pranav and Charan
We couldn't have asked for a better photographer! Roshni did a fantastic job and we absolutely love our photos. Thanks again!
Deirdre Sheridan
We had Roshni photograph our wedding and reception recently, and we cannot recommend her enough! Due to covid, we hadn't had a chance to physically meet her, until the big day, and instantly she made us feel so comfortable with her positive and playful attitude. The photos were absolutely amazing, and we love looking through them! We had such a fun photoshoot and you can tell immediately from the pictures. Thank you so much for an amazing experience Roshni!
Paayal and Anish
Roshni came recommended by a friend, and we're pleased with the quality of the pictures. We had an initial call with her, and she answered all our questions in such a professional manner. On the day of the wedding, she was very friendly, responsive and accommodating. We engaged her during a peak season so our pics were a little delayed, but she remained responsive, and we are very pleased with the final results. Thank you, Roshni.
Ying and Gavin
We had the pleasure of sharing our special day with the most amazing photographer. Leading up to the wedding she was kind and responsive, keeping us up to date with great communication. On the day she was clear with poses and created a relaxed atmosphere, which instantly put everyome at ease. We cannot wait to see all the beautiful images she's captured. Highly recommended! X Like
Sophie and Will
Roshni is very nice and professional. She took amazing portraits and editing was beautiful. Highly recommended.
Kate and Aman
Frequently Asked Questions
I am not very good in front of the camera! What is your advice?
I get this all the times, even I am not to be completely honest. The pre-wedding shoot is perfect way to find out what works for you and ease in front of the camera.
How long is your full day package?
I offer the full day coverage, starting from when you are getting ready to your first dance. In between I cover the ceremony, portraits, document the day, speeches, cake cutting and much more.
How soon after our wedding would we receive our photographs?
The images are delivered between 4 to 6 weeks after the wedding is covered. This is a safe timescale depending on my schedule and want to give your images as much care and attention they require.
How many image are included over all?
You can expect to receive 100+ final hand-edited images per hour of coverage! After your wedding day, I'll remove any photos you wouldn't want or need (people blinking, blurry, etc) and edit & deliver the rest! Don't worry, I won't withhold any images I think you'll want.