/

/

Rubbish Portraits, by Lucie Sheridan
Free couple portrait post wedding drawn from wedding photos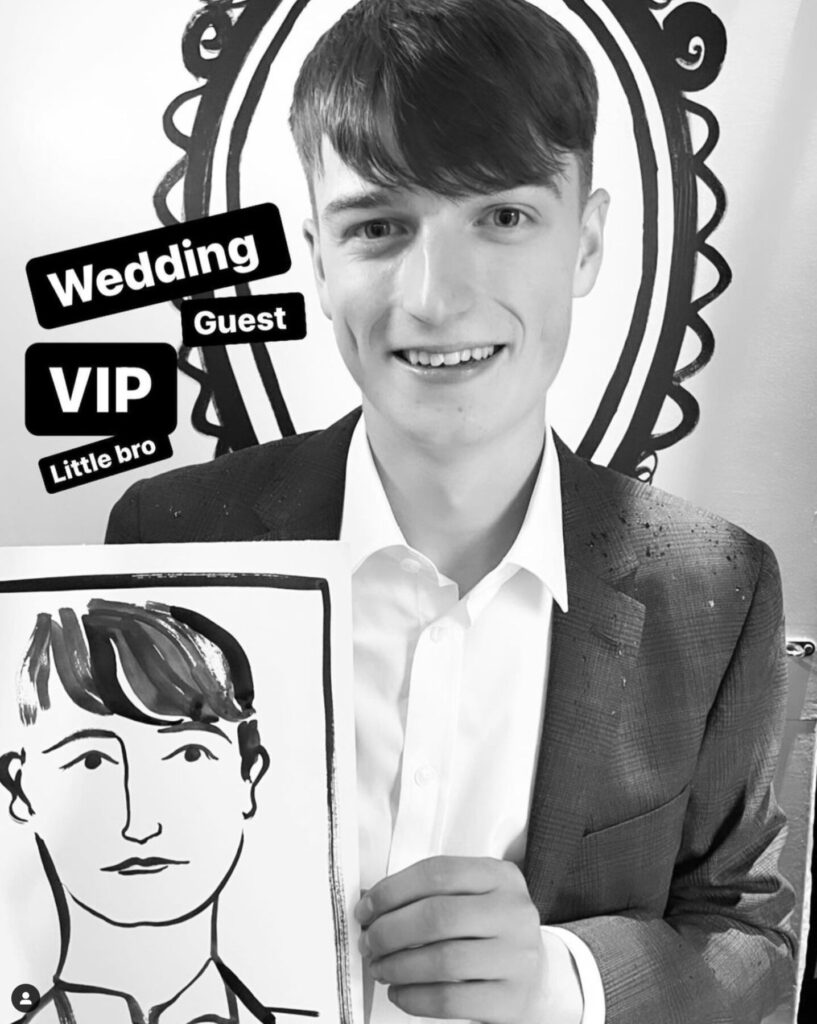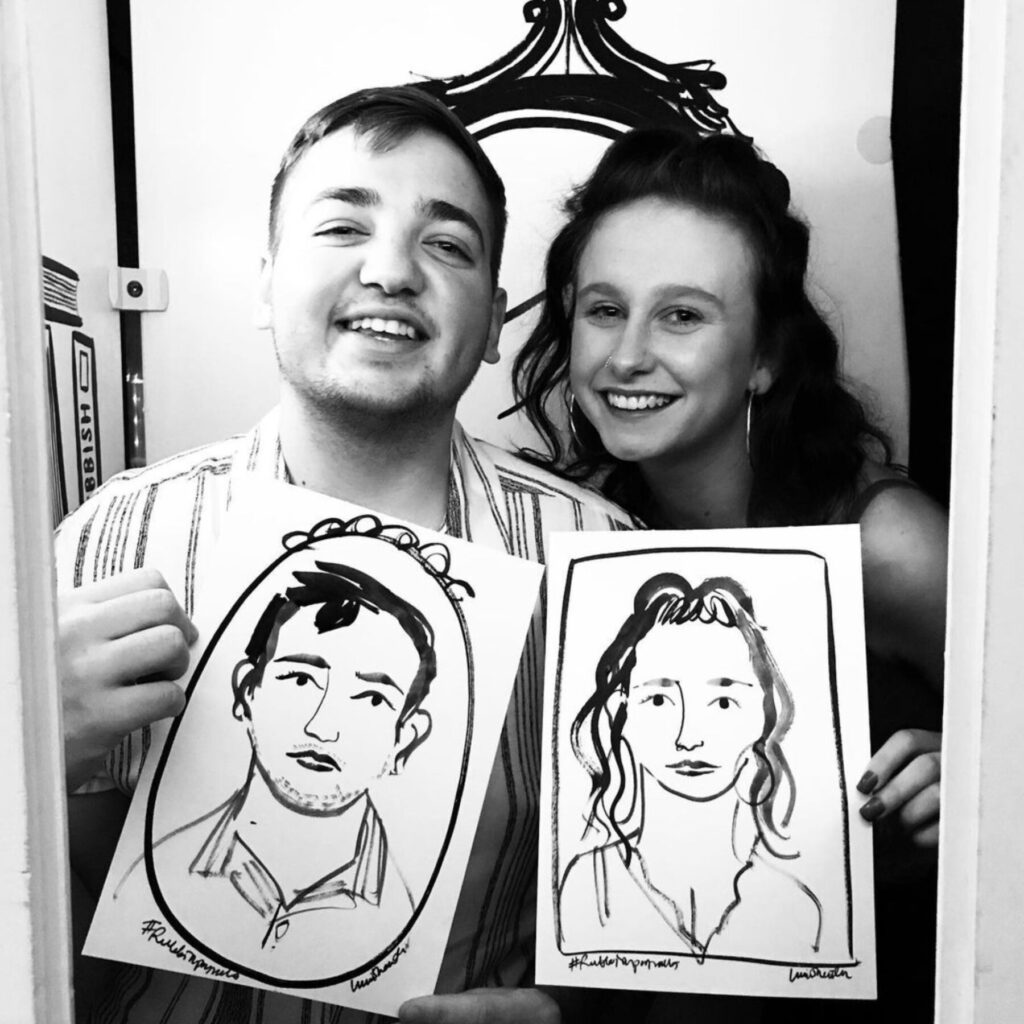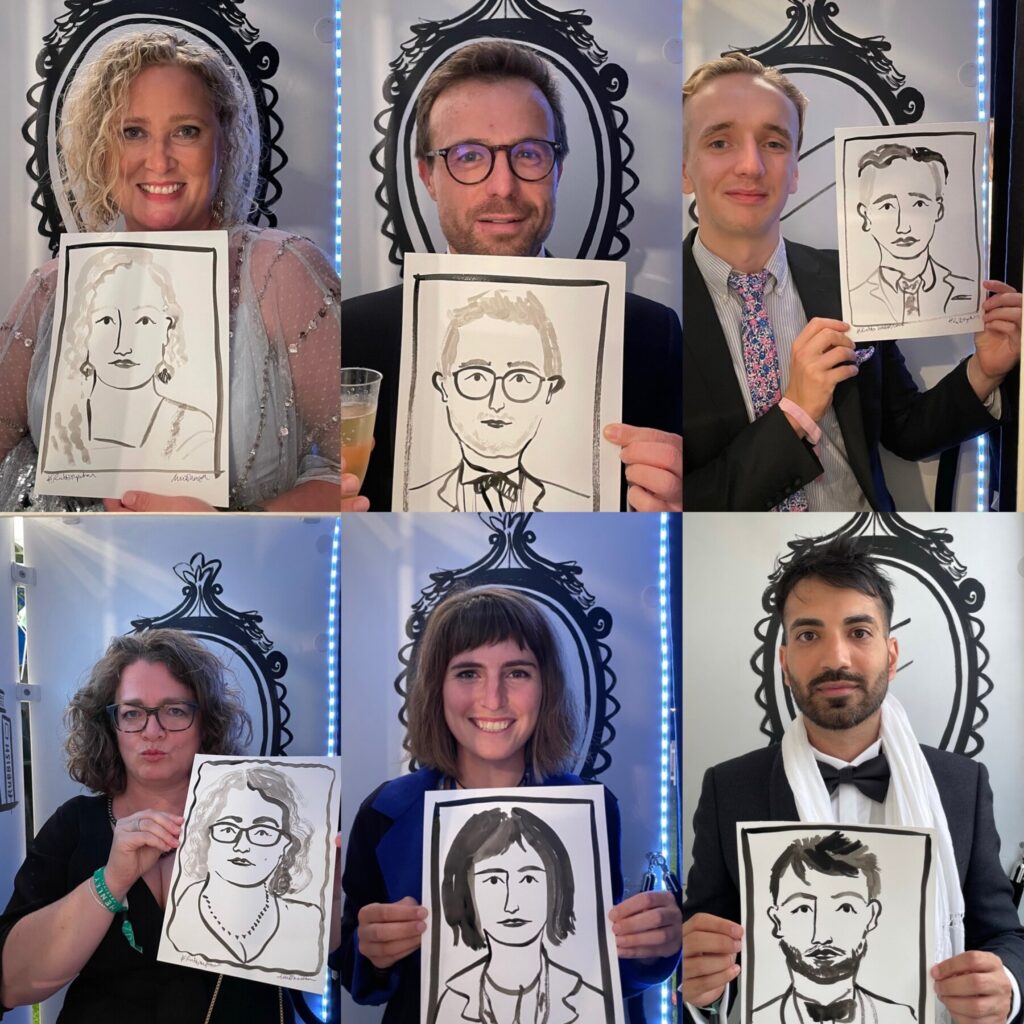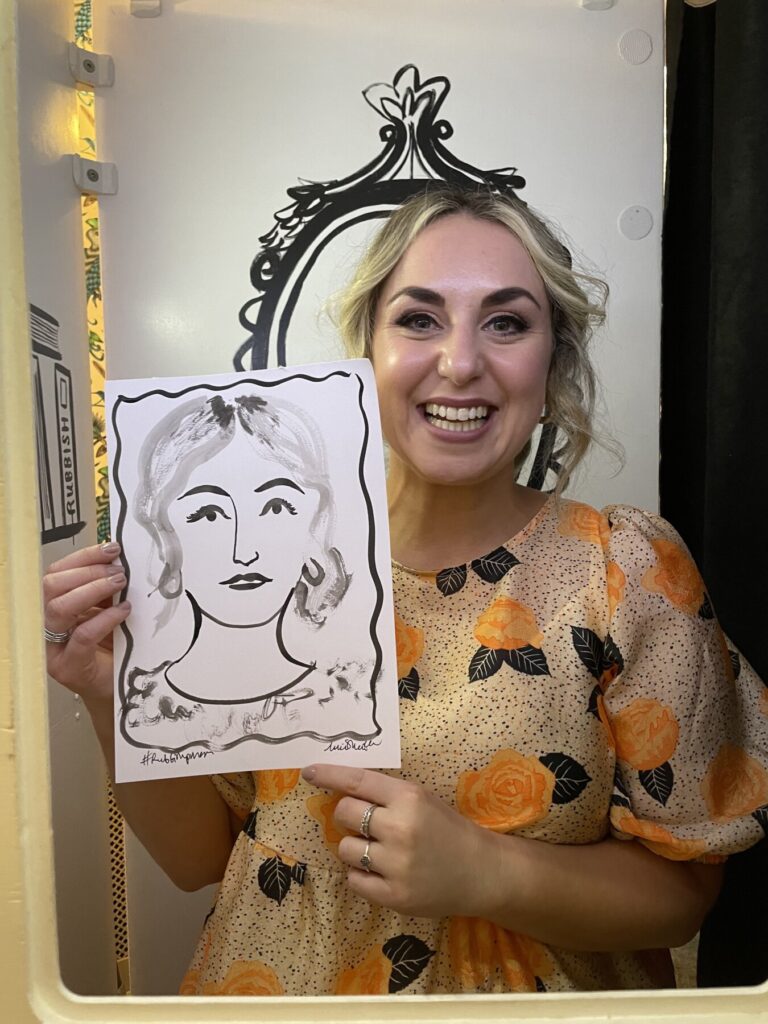 Lucie Sheridan is the artist and founder of Rubbish Portraits, through which she provides live, 3 minute portraits of guests at weddings, through an ingenius live artists booth. Lucie's portable and unique Rubbish Portrait Booth can travel and be erected at any event or gathering and provides guests with wonderful, original entertainment that they'll be talking about for a long time after our wedding.
"My portraits take just 3 minutes to paint. This always surprises people. I don't hang about..unless of course, the conversation is juicy 😉 My portraits are taken away by your guests in a fancy envelope. It's a memory of the good time they have had!"
A brilliant way to inject something wonderfully unique, fun and memorable into your wedding day proceedings.
It's a massive con, as she can actually draw.
Was great and really easy working with Lucie to have Rubbish Portraits at our wedding. Our guests loved it and went away with a fabulous gift from the day. No reason to have a standard photo booth when you could have Rubish Portraits at your event! Thanks again Lucie!
James
We first met Lucie at a Bristol event and the portraits that she did for myself and my (now!) husband we used in our wedding invitations and on our homemade beer/cider labels for our wedding brew. She kindly travelled to our woodland wedding in Herefordshire and the guests absolutely loved the portrait booth and loved her. It was a real talking point and a lovely memento for both the guests to take away with them, but also for us as we've asked them all to send us a copy. Lucie was charming but also extremely flexible and just a pleasure to work with!
Racheal B
Lucie is a wonderful person, a talented artist and an incredible addition to any event. She brought the Rubbish Portraits booth to our evening do and the guests absolutely loved it! We all left with a brilliant, unique momento of a wonderful day.
Claire
Finding Lucie has been a revelation! Her amazing Portrait Booth has been a huge hit with our visitors and we cannot wait to work with her again.
Sarah James