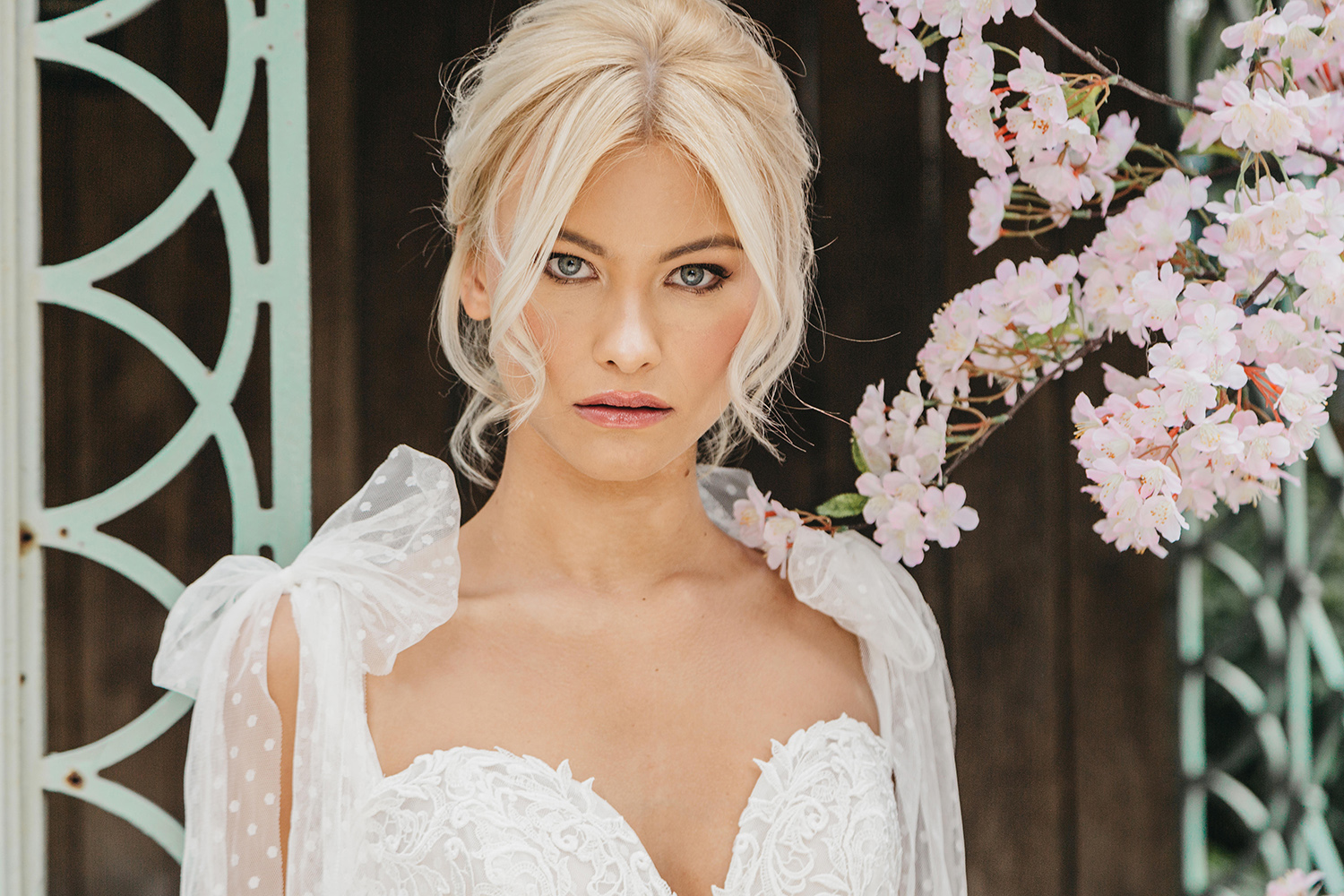 About The Dressing Rooms Bridal
The Dressing Rooms Bridal is a Birmingham bridal boutique and place where you can feel confident and comfortable to express yourself and be supported by a team of ladies who simply love what they do.
Take a look at our reviews, see what our brides say, it is not just a dress, it's a representation of your love for another human being and your desire to commit your whole life to that one person. It will be one of the most important days of your life and we are here to celebrate every single moment on this journey from Miss to Mrs with you! We don't just "sell a dress", we provide an unforgettable service, we cherish life moments, we care, we pay attention to every detail and we take care of everything, every step of the way.
We want our brides to feel relaxed, safe, loved and cared for but above all, comfortable here with us. We get it. This is HUGE!!
We have over 400 gorgeous gowns in store, price starting at £695 up to around £4,500, averaging between £1,500-£2,000. We are open 7 days a week and 3 late nights, we have free, onsite parking, in-house seamstresses, dress storage, refreshments at every appointment, your own private customer portal, your own private Facebook Group, great disable access, we plant a tree for every wedding dress purchased and we make sure every single appointment is VIP…but these are all things you should expect! This is what You deserve! Do not settle for anything less!!
We would love you to come and visit us & we cannot wait to meet you!
Lots of love
Boutique
TDR Bridal Birmingham, Manor Lane, Halesowen, B62 8QB, UK
By appointment only, please contact us for details
Videos
Reviews
The staff are fantastic, they put me at ease straight away and I felt confident in their advice. Friendly, approachable, outstanding attention to the bride and her party, even when busy there attention never waivers! I would highly recommend The Dressing Rooms to all Brides.
Rebecca Holland
From the moment I walked in I felt comfortable , all the staff were very attentive and very accommodating to my needs. I felt very apprehensive before going as I had visited another store before which was quite intimidating. Not only did I find my dream dress but felt very relaxed, at ease and comfortable when doing so. The staff couldn't have been more helpful and made my day perfect going above and beyond in every way.
Michelle Banner
I was sure I was going to get my dress from the dressing rooms after my sister bought hers from there the year before. They were just as helpful and brilliant as a remembered! Thanks ladies.
Rachel Darby
It was my first bridal shop I had visited and I was welcomes with open arms, nothing was too much trouble. I felt like a princess! After searching through all the beautiful dresses I managed to find my dream dress – the first one I tried on. All the process from buying to altering to collection has been fantastic especially with the text service to remind you of any appointments. Thank you!
Abbie Harper
As an older bride to be I felt rather apprehensive as to how I would be made to feel. However I was instantly put at ease and made to feel as part of a family whom I was able to place my trust. Gail the Lady who looked after me was very patient and understood some of my body dilemmas and she was able to offer some practical advise in a sensitive manner. Nothing was too much trouble and it was so nice to be able to do the whole package – the invites to the little touches – bottle of bubbly.
Caroline Whall
Lovely shop. Lovely staff. Largest range of dresses that I've seen. Most shops just have lots of the same style. The dressing rooms has every style!
Rachel Dowen