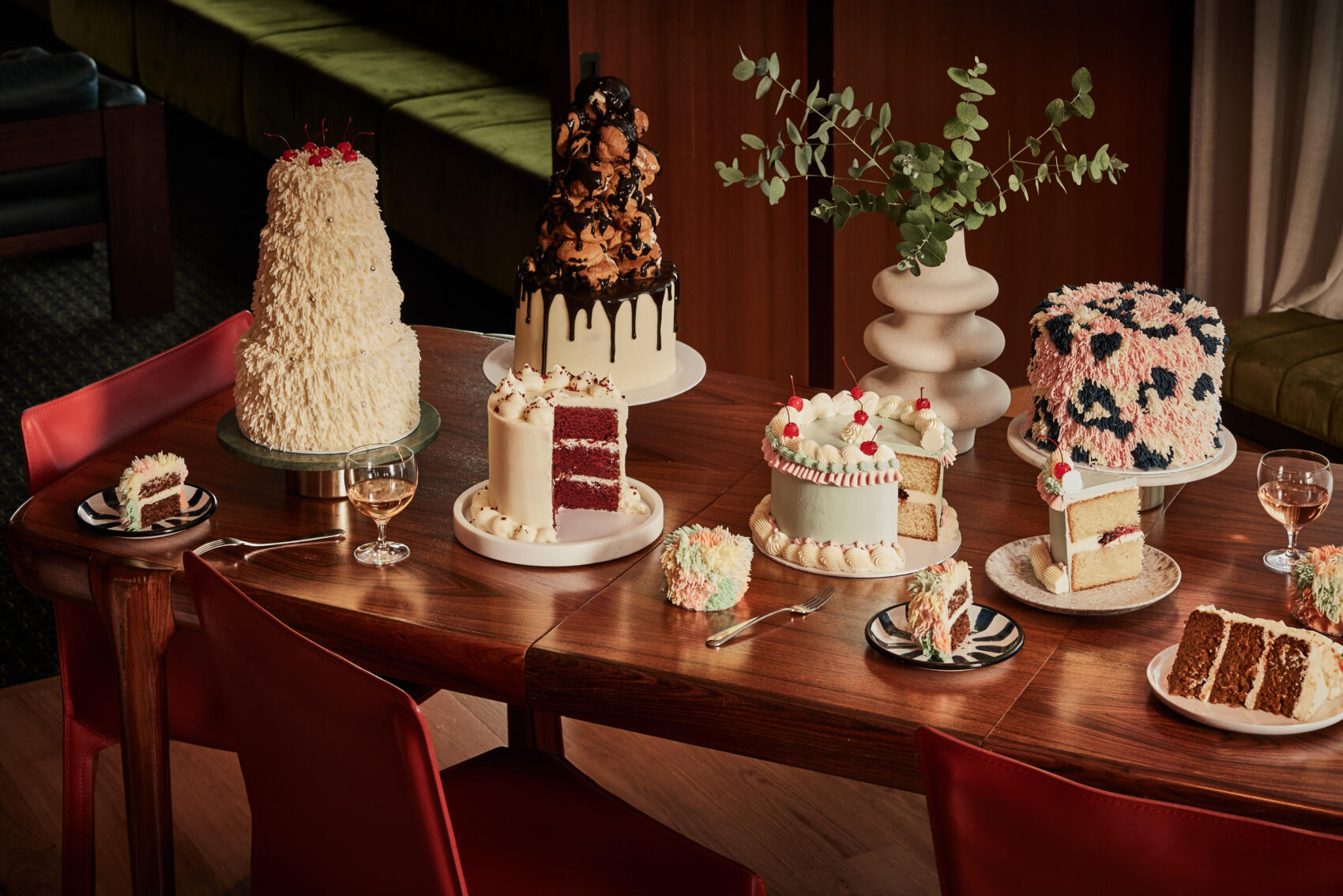 About The Proof
We'll bring pudding!
We are The Proof, a female-led bespoke, nut-free cake and dessert company based in Dalston, East London. We create beautiful signature and fully bespoke cakes and dessert tables, in addition to our mobile Proofiterole Bar.
We can work with you to create the wedding cake and/or dessert table of your dreams. We offer guests a choice from our delicious menu to make sure every guest has the perfect day too.
We can cater for any dietary requirement and love to create nut free wedding cake, gluten free wedding cake and vegan wedding cake. Our kitchen is in fact entirely nut free, meaning any wedding guests with an allergy can relax and eat safely on your wedding day – and enjoy our mouthwatering delights.
Our mobile profiterole bar can provide your wedding guests with the most delicious and fun interactive experience, as they can tailor their pudding to their tastes! Pillowy choux buns filled with creme chantilly can be topped with either warm chocolate or warm salted caramel sauce, then they can choose from a selection of toppings including fresh fruit, biscoff crumb, handmade honeycomb and sprinkles.
Looking for a wedding cake that is as stylish as your day? Our classic 'Shag cake' is a fresh take on the classic tiered wedding cake, with all over textural icing in our classic shagged style and subtle pops of colour from maraschino cherries.
If you can dream a dessert for your wedding, we can make it!
Reviews
For some of our products, yes we do! Please order from our nationwide postal section.
Do you deliver outside of London?
The Proof take great care when it comes to allergies and dietary requirements We don't use nuts at all in our baking. The reason being that our head baker is allergic to them and therefore unable to handle them. This means that everything we make is nut free. However, we cannot guarantee that there may not be traces of nuts in the ingredients that we source elsewhere due to the manufacturing methods used, If you have a specific allergy or require something without a particular allergen in it, please get in touch, and we would be very happy to help advise you before you place an order.
Can you cater for guests with food allergies?