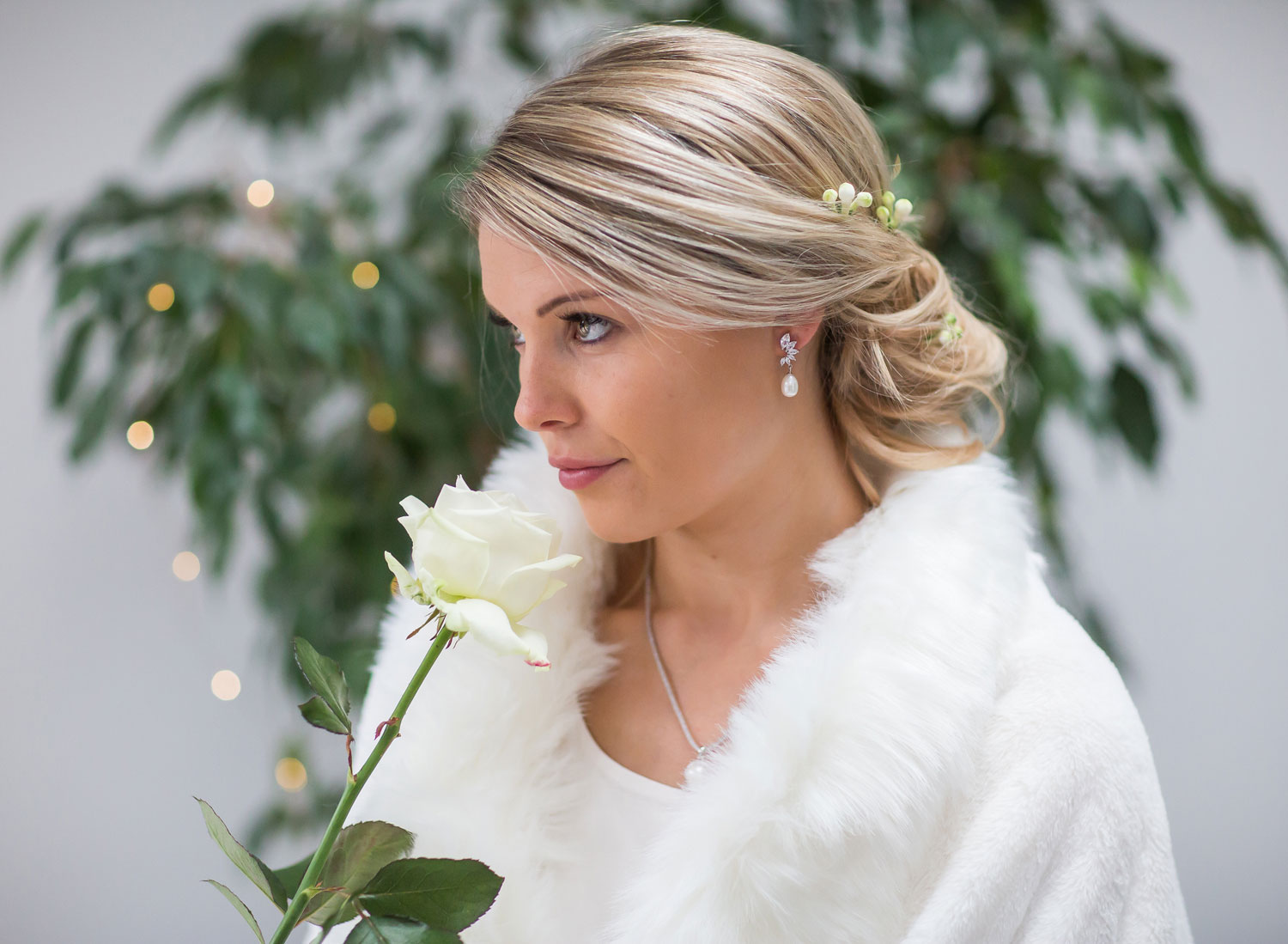 About TigerLily Jewellery
TigerLily Jewellery offers beautiful bridal jewellery to be worn with love.
We source all our bridal jewellery from a handful of trusted designers and suppliers. From elegant pearl to stylish cubic zirconia designs, our collections include jewellery for the bride, bridesmaids and mother of the bride.
Perfect for all seasons and different wedding themes, our jewellery can add to the drama of a winter wedding, the glamour of a vintage wedding or the rustic chic of a garden wedding. We are also happy to advise on which pieces would complement your overall look for the big day.
Affordable Bridal Jewellery
We also specialise in birthstone jewellery which often complements colours worn by bridesmaids, from gorgeous peridot green to warm citrine yellow. Buying a pair of earrings or a necklace is also a lovely way to say thank you for all the help they've given towards the wedding.
We have been accessorising brides for over seven years and for 2023, we are focusing very much on our bridal jewellery offering and looking to expand our current collections which we're very excited about.
If you have any questions about any of our pieces, please do get in touch as we'd love to hear from you.
Frequently Asked Questions
What metal is your jewellery created from?
We only source precious metals. Most jewellery is created from sterling silver but some pieces are gold-plated or rhodium-plated (from the platinum family). If a piece of jewellery has been plated, the product description will specify the details.
Are your pearls real pearls?
Yes, all our pearls are freshwater pearls and many styles use AAA rated freshwater pearls so that they are over 95% blemish free.
Are your gemstones natural?
All our gemstones are natural stones. Some of the turquoise is reconstituted but the product description confirms which is natural and which is reconstituted.
Can I return my earrings if they're not quite right?
Absolutely! We understand that you need to see the jewellery against your outfit to make the final decision. We just ask that you don't try on the earrings until you're sure, for hygiene reasons.