Hoar Cross Hall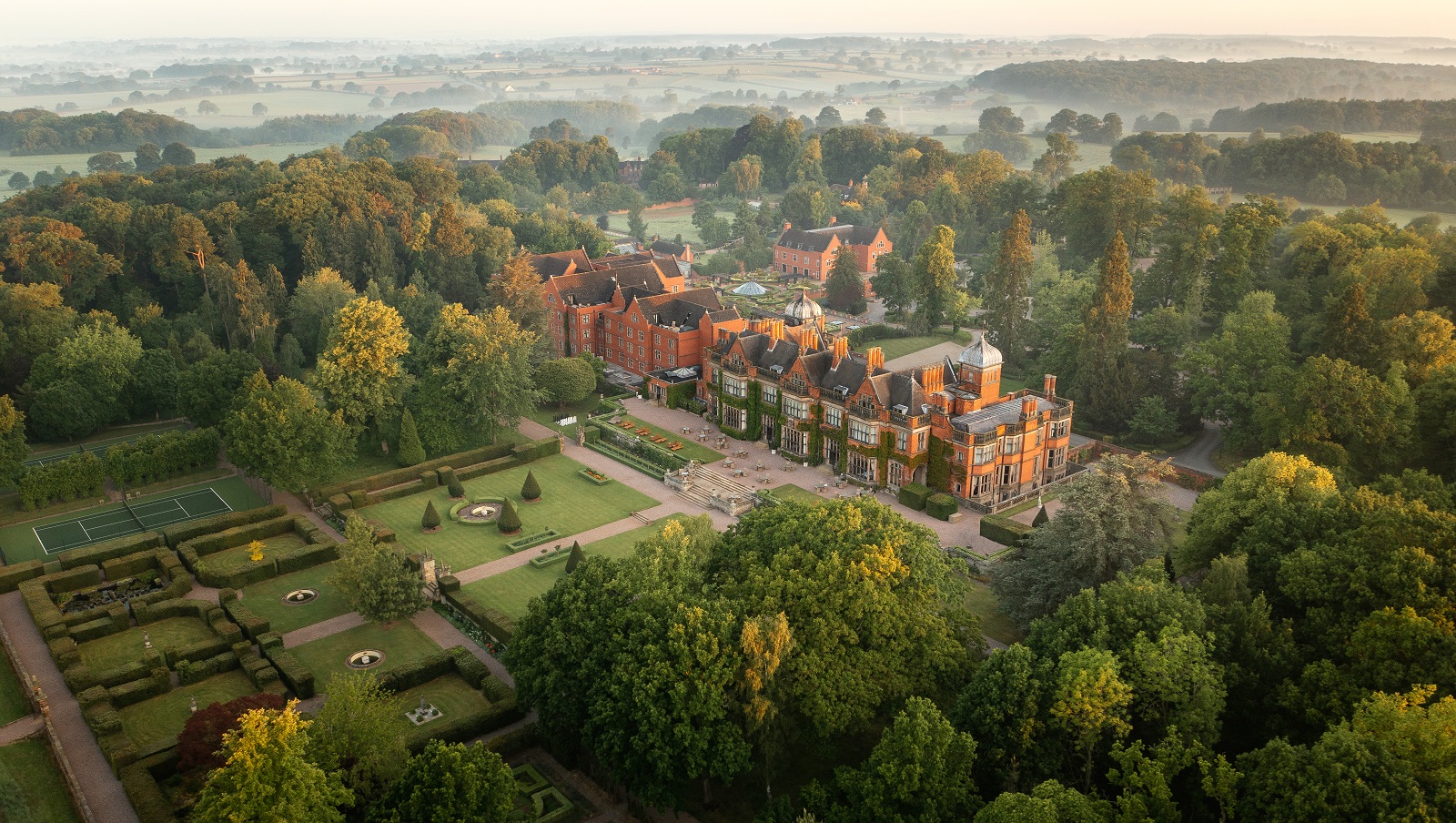 Hoar Cross Hall Spa Hotel, Maker Lane, Burton-on-Trent, UK
Ceremony capacity

120

Reception capacity

180

Guest rooms

104

Sleeps

228

Suitable for multi-day weddings

LGBTQIA+ Friendly
Facilities
In-house catering
External caterers
Licensed for weddings
In-house bar
External bar
Exclusive use available
Child-friendly
Pet-friendly
Accommodation
Suitable for wedding
Suitable for reception
Outside space
Suitable for Marquee
Disabled Access
Late License
Parking
Honeymoon Suite
Confetti Permitted
Sound System Available
Food & Dietary
Afternoon tea
Barbecue
Buffet
Canapes
Coffee truck
Dairy-free
Fine dining
Gluten-free
Halal
Hog roast
Ice cream
Kosher
Locally sourced
Picnic
Seafood
Seasonal
Sharing platters
Street food
Vegan
Wood-fired
Describe the best wedding that happened at your venue?
That wouldn't be possible! Every wedding is special at Hoar Cross Hall- from décor to catering and everything in-between, each wedding day is as perfect as the next.
Describe your venue in 5 adjectives.
Idyllic, Enchanting, Exclusive, Formal, Romantic
What is your No. 1 wedding planning tip for couples?
We have many to share along the way but start planning your dream day early, it comes around very quickly!
Where's the best photo spot at your venue?
There are too many to choose from! From formal gardens, to our Italian water garden to our woodland walk, we have it all! Made complete with the magnificent Hoar Cross Hall as your backdrop.
What is your venue's most unique feature?
Elegant architecture, enchanting gardens and state-of-the-art facilities all contribute to our unique features. Our personal favourite spots are the original William Morris wallpaper in The Ballroom and the secret doorways in The Library!
What's your favourite personal touch you've seen at a wedding
Our favourite personal touch is where one of our Brides created her own wedding fragrance in the form of candles, so that guests could have something to take away and remember the day by. We have also had requests for personalised flags at the front of our property – what a lovely statement!
What's your favourite canapé?
Chocolate covered strawberries, such a classic! With a portion always kept aside for the bride and groom as they are usually busy having photographs and can sometimes miss out! After all, they are the most important of all guests.
What part of your business are you most proud of?
At Hoar Cross Hall, the Hall is your blank canvas where you can create a truly memorable wedding. No request is too big or out of the ordinary as we create your dream day, so let your imagination go wild!
Hoar Cross Hall is a beautiful stately home, Grade II listed property wedding venue in Staffordshire with elegant landscaped gardens and over 100 stylishly designed rooms.
With exclusive use of our 100,000 sq. ft grand Hall, picturesque gardens and 104 sumptuous bedrooms, let your countryside retreat be a blank canvas for your big day. Situated in the idyllic Staffordshire countryside, this beautiful Grade II listed stately home is the perfect setting to celebrate your special occasion. From the ceremony to the first dance and everything in between, the team at Hoar Cross Hall pull out all the stops to ensure your big day is unforgettable.
Experience a private tasting and bespoke culinary consultation with our award-winning Executive Chef, crafting your dream menu together. From mouth-watering canapés to succulent spreads, our dedicated team will ensure that food is another highlight of your day.
Capture those special moments in our delightful rose gardens, formal gardens and manicured lawns with Hoar Cross Hall as your backdrop. Our gardens are meticulously maintained by our dedicated groundsmen, so we can guarantee picture-perfect photographs all year round.
Our venue has 104 stylish rooms, perfect for friends and family to unwind, before or after your special day. With cosy Comfy rooms, Exclusive Suites and our infamous Honeymoon Suite, we have plenty of space to accommodate your guest list.
Prepare for, or relive, your big day with our expansive 85,000 sq. ft spa area, one of the largest in Europe. With 42 relaxing treatment rooms, 2 pools and an array of wellness rooms to explore, we have the space and facilities to melt away your stresses.
Here at Hoar Cross Hall, making memories is our forte. From the ceremony to the first dance and everything in-between, we pull out all the stops to ensure your day is unforgettable and offer a truly bespoke experience for your special day.
Contact Hoar Cross Hall to find out their pricing and availability
Call
Visit Website