A couple of weeks ago, I discovered the lovely Tiffany of Grant Riley Weddings was helping to promote my Blog in Twitter land (thank you so very much Tiffany!).  This inspired me to look further into the services that this kind lady provides, and I was just a little bit too excited with what I found!  Before I tell you more about Grant Riley Weddings, take a look at these absolutely stunning images that Tiffany has kindly shared with Love My Dress, from her 2009 promotional shoot,  which this very talented lady styled herself. 
Imagery Copyright (C) 2009, Gemma Reynolds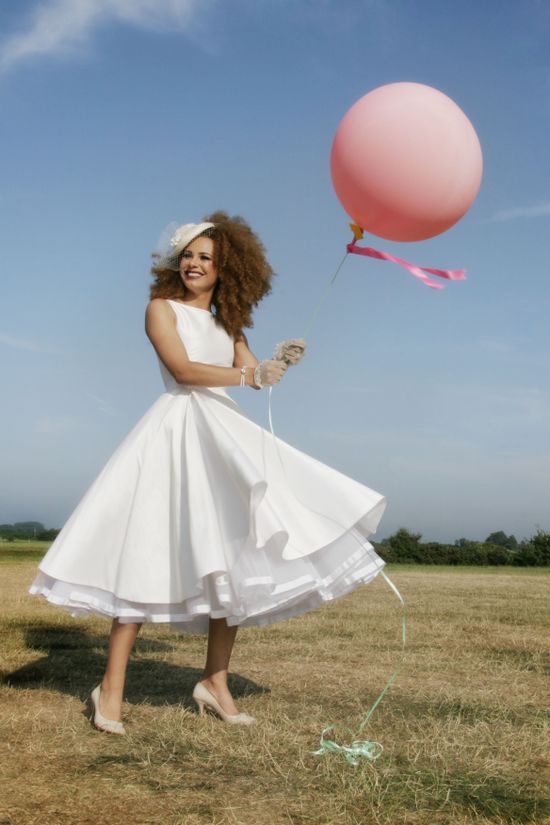 This fabulously fun 1950's style fairground shoot took place in sunny June, at Preston Court in Kent and was shot by the wonderful fashion photographer, Gemma Reynolds.
Grant Riley Weddings is a Wimbledon wedding planning company, offering the highest standard of bespoke wedding services.  As well as being the official wedding planners to Luella's Boudoir (more of which I'll be blogging about very soon), Tiffany Grant-Riley is all about styling and co-ordinating weddings which reflect the individuality of her clients, and you won't find anything cookie cutter here!  Her unique vintage service gives brides with a taste for the past a chance to indulge themselves in vintage wedding design.
Specialising in wedding styles from the 1920s to the 1960s, Grant Riley Weddings relish the opportunity to share their love of all things vintage.  Taking inspiration from photographs, films, fashion and ideals of your chosen era, the company will work with you to design a wedding that your family and friends are guaranteed to talk about for years to come.  Perfect for the Love My Dress Bride planning a vintage inspired wedding!
Whether you live in London or not, you should definitely drop Tiffany a line for some advice, if you are seeking information and guidance on how to plan your own vintage inspired wedding.
Tiffany planned her own absolutely exquisite 1930's inspired wedding, details of which I'll be sharing with you all very soon.   For now, here are some simply gorgeous Art Deco styled promotional shots, this time from 2007, and captured by the incredible Wedding Photographer Antonio Sanzari, at The Petersham Hotel, in Richmond…
Imagery Copyright (C) 2009, Antonio Sanzari
Gorgeous….
♥