Happy Monday Everyone! 🙂 I hope you've had a lovely weekend and recovered from any 'world-cup-worries'…
I wanted to open up this week with a real wedding feature by a Photographer whose work I have been secretly longing to feature for a while now.  I have admired this Photographer's work for a number of reasons ~ it's contemporary yet vintage styling, her ability to attract the most amazing couples to work with and her all-round niceness ~ yes, she really is that lovely!
Her name is Emma Case, and today I'm prettying up this here page with one of Emma's most recent weddings – that of Mr Will Griffith and Ms Zoë VanderWolk.  London Bride Zoë and Husband Will's wedding took place on 10 April this year, with a ceremony at St Mary Abbots in Kensington and a reception at The Institute of Contemporary Art…
"Zoë and Will were the first couple I photographed that I didn't know. We met up last year at their houseboat on the Thames (yep you read that right) and we had the best day taking lots of photos.

Zoë works at a law firm and has, quite literally, an international family (wedding guests came from America, South Africa, Europe, Japan… you name it), Will has recently got a teaching post at Eton (yep… you read that right too) and they both sing in choirs! So… fast forward to April 2010 and I'm headed over to Mayfair to where Zoë was getting ready…. the day for me was a pretty big event as the church was one of the most beautiful churches I've ever seen,  and although there were many traditional elements of the day, the wedding was fantastically quirky with the most amazing mix of people…"
Love My Dress Wedding Blog ~ Photography Copyright (c) 2010, Emma Case

About That Dress…
Zoë told me…
"I knew I was getting married in early April in an enormous barn of a church, so it seemed ridiculous to be trying on strapless dresses meant for the summer.  I really wanted a dress with sleeves (Grace Kelly style), but couldn't find anything I liked, so my mother had this dress made in China (my parents still live in Hong Kong, where I grew up).  I emailed out my measurements, along with a few pictures of dresses I liked, and the seamstress came up with a design which we approved.  It fit beautifully when it arrived balled up in my mother's suitcase and is of an absolutely spectacular heirloom standard of dressmaking – I loved it and it was amazingly comfortable."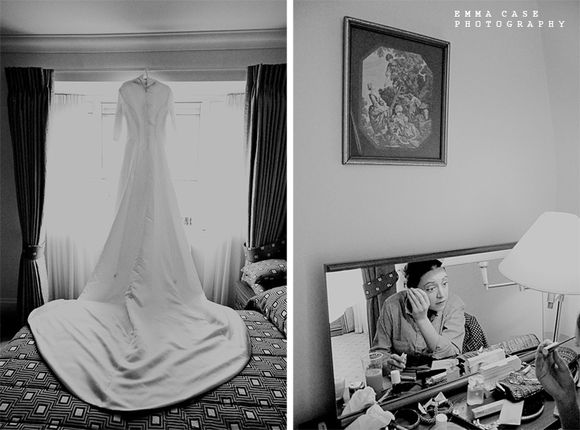 Zoë's shoes were from Hobbs…
Zoë wore paper flowers in her hair, that were from "a flower display in the hairdresser's reception – we pulled them off and the hairdresser pinned them in with kirby grips". 
Zoë wore a necklace of a single pearl on a fishing line (already owned), earrings by Peter Jones (from John Lewis).  She also applied all her own Bobbi Brown makeup on the day – having been for a few makeup lessons before hand…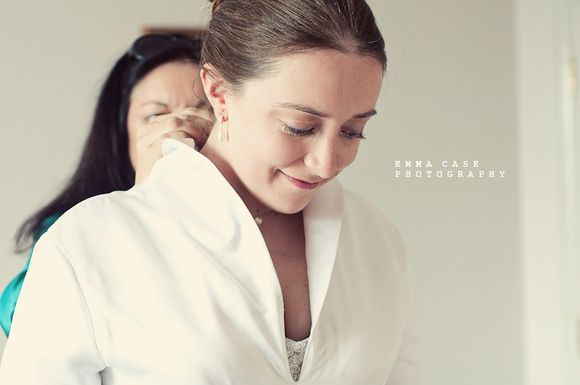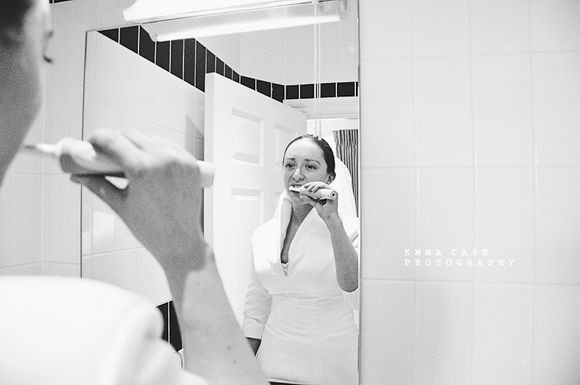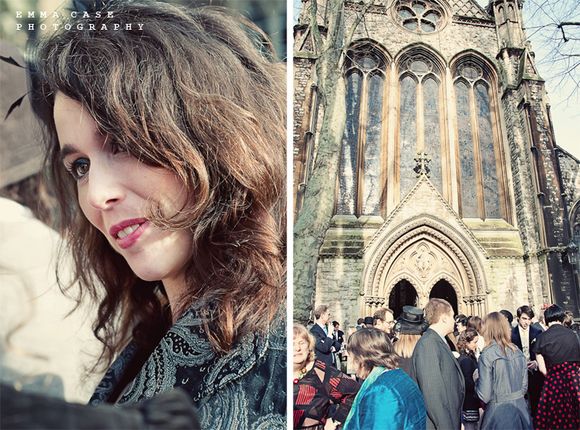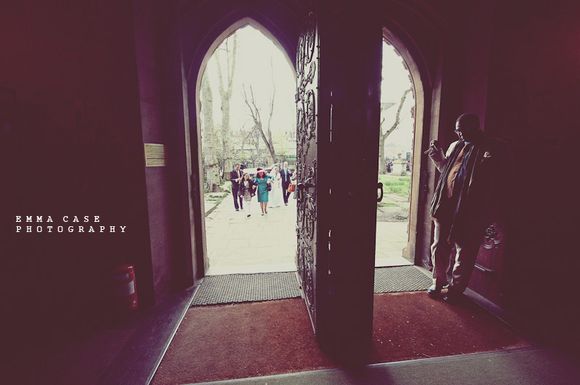 The absolutely stunning interior of St Mary Abbots in Kensington ~ photographed beautifully by Emma Case.  Zoë told me…
"I used to live around the corner of the Church we got married in, and my dad, brother and I sang in the choir when I was at school. We also found that two of the pieces we chose for our ceremony were written by composers who had been parishoners at the same church!"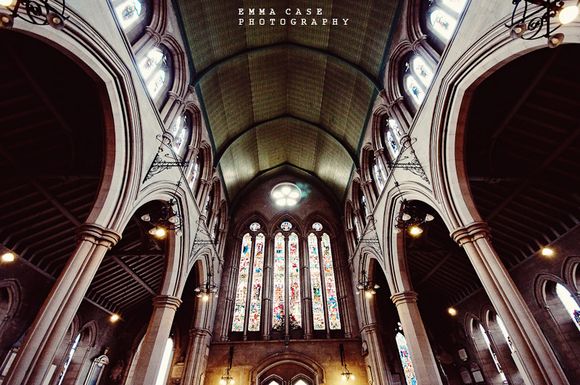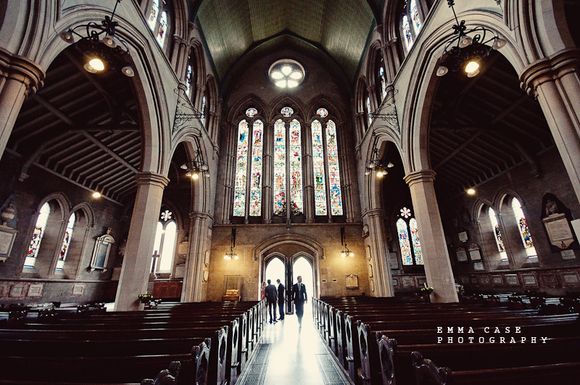 Choral Celebrations…
Photographer Emma Case said "For me the best part of the whole day were the choir (who were all Will's friends) singing through the service. It was so beautifully sung and so personal to both Will and Zoë…"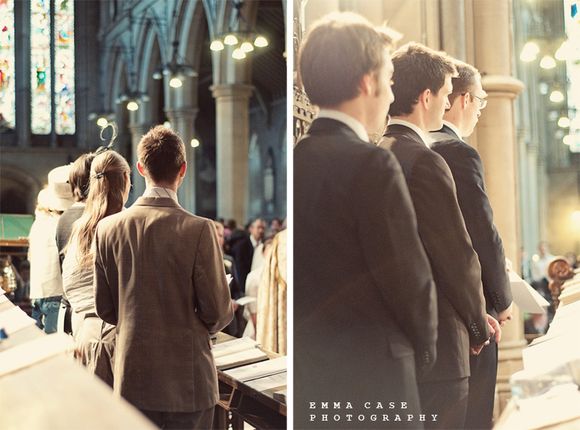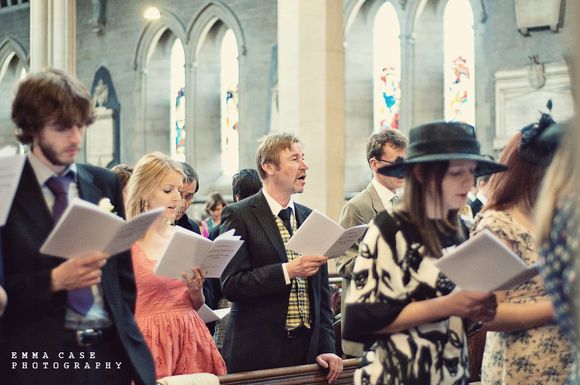 Waiting Patiently…
Groom Will wore a suit from John Lewis, a waistcoat from Hornets and a custom made shirt…
The lovely veil worn by Zoë was a family veil, which has also been worn by all of her cousins…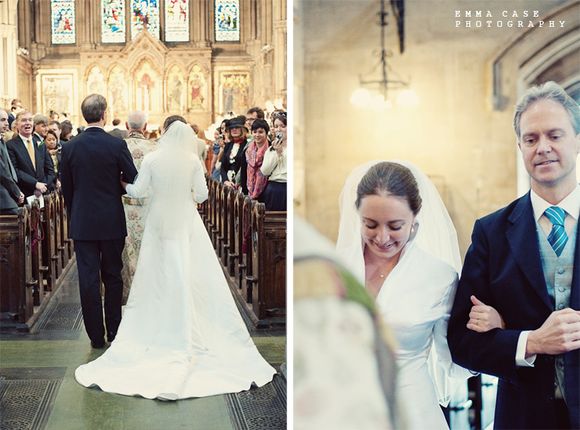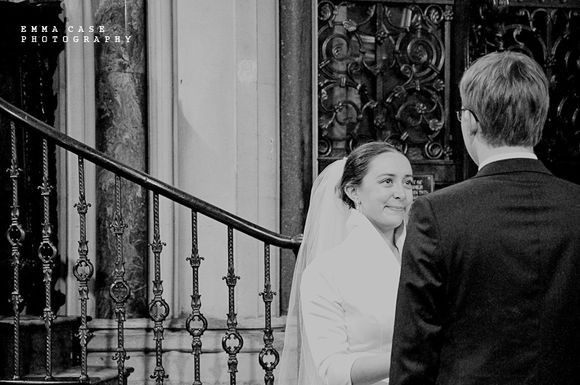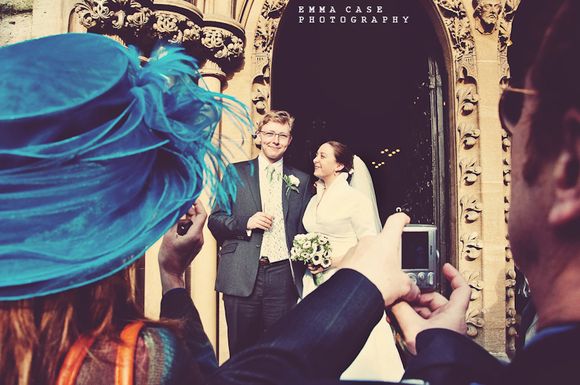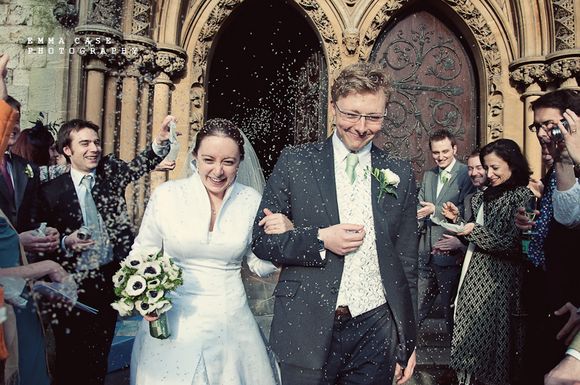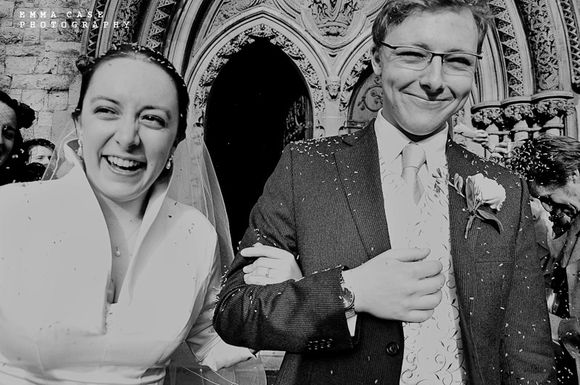 Truly Stylish Transport…
Karma Kabs provided a fabulous flowered-up 'Ab-Fab Kab' – how flippin' fantastic is this flowery fender?!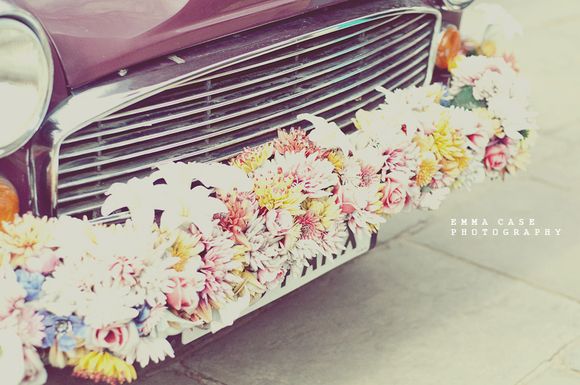 …and Timebus provided a London Bus to transport all the guests to the wedding reception…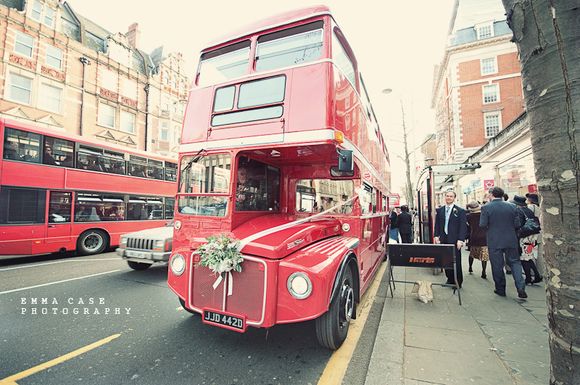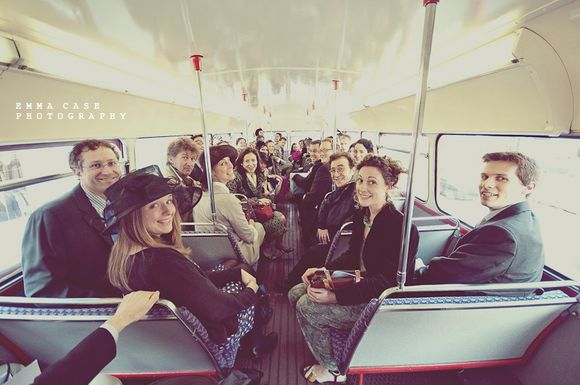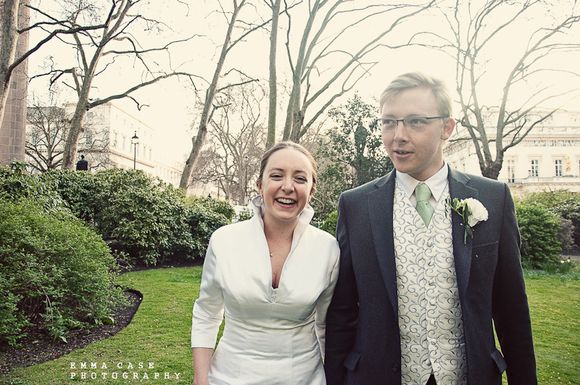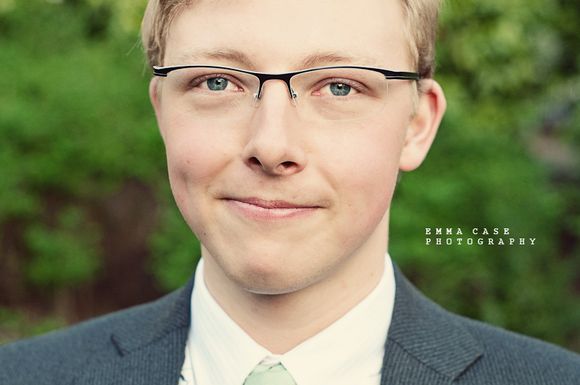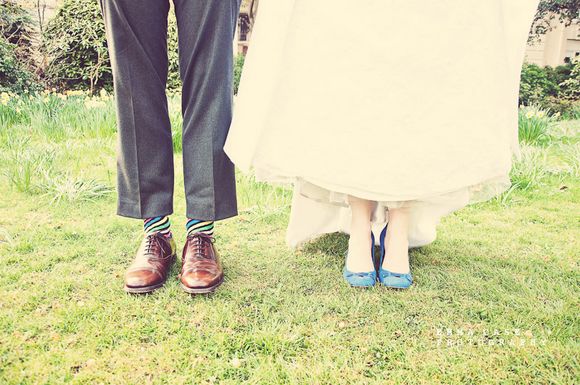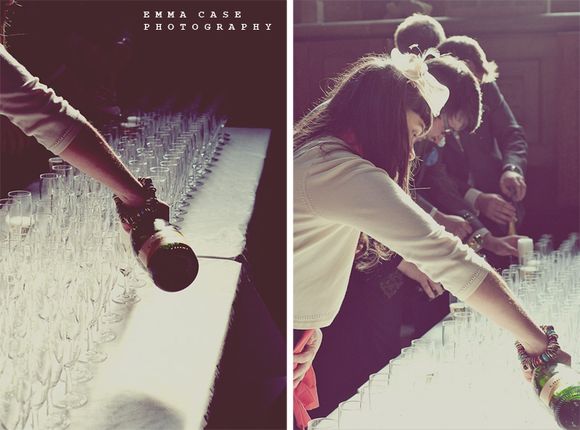 DIY Florals at the 'ICA'…
"We are members of the Institute of Contemporary Art (ICA), and go to the cinema there often – the cafe is also fantastic, so when we heard they had reception rooms upstairs we were curious.  The size, location and architecture were exactly what we were looking for.   John Nash is one of my favourite architects, so to have the reception in one of his buildings with a spectacular panorama from Admiralty Arch to Buckingham Palace – but which has been converted into a contemporary art gallery – felt like the distillation of everything we love about London…"
The flowers were bought at New Covent Garden Flower Market, along with vases, foam, tape, corsage pins, ribbon, and arranged by Zoë and Will the day before…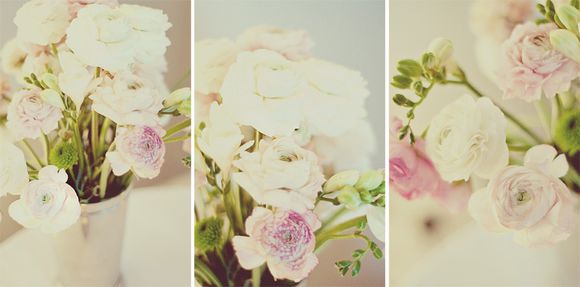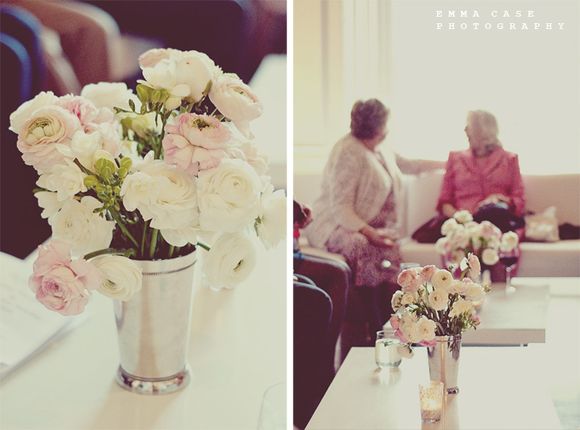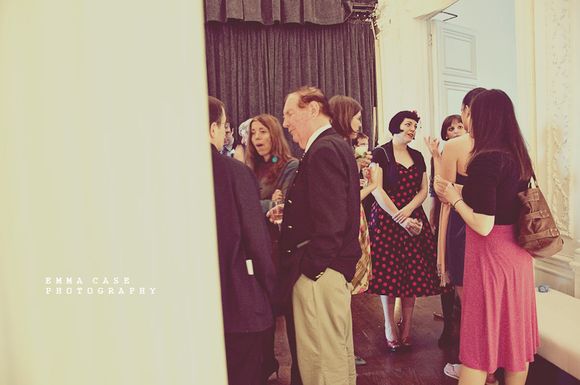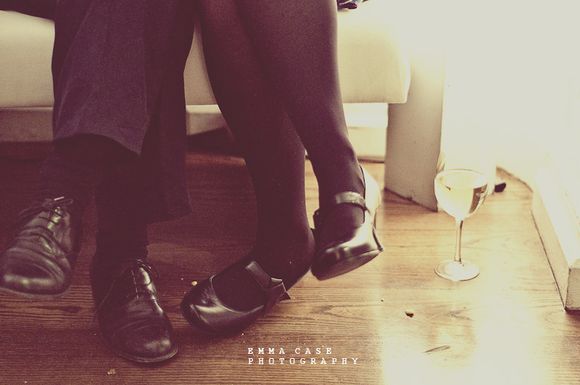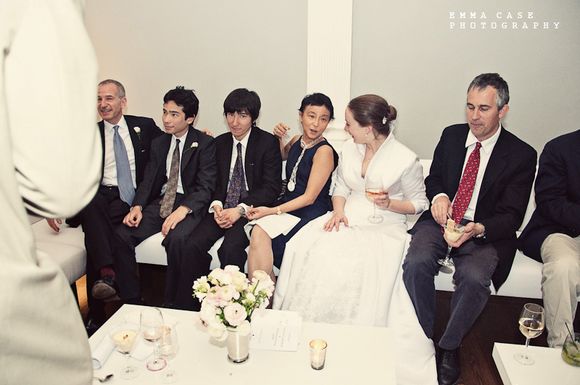 The lovely desserts ~ all catering was provided by Peyton & Byrne…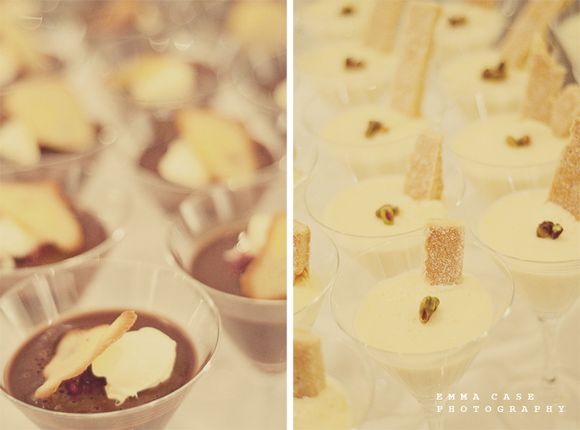 Cheesecake…
The fabulous 'cheese cake' was supplied by The Cheese Shed…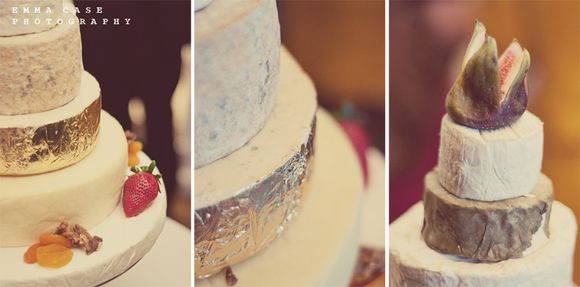 A little bit of Salsa…
The evening entertainment was provided by The Orquestra Cache…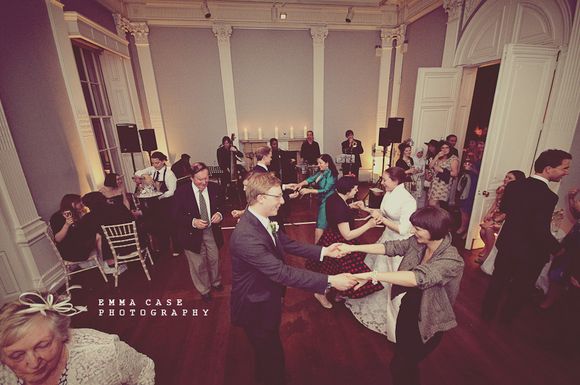 What a party! And what a fabulous set of photographs 🙂
Our congratulations and best wishes to you Zoë and Will for your fabulously stylish and fun wedding day and a very big thanks to Photographer Emma Case for so kindly allowing Love My Dress to share her wonderful work with our readers :)  By the way folks, Zoë and Will also had a fabulous Engagement shoot with Emma, that you can view here.
Hope you enjoyed looking through this fabulous album – there are lots more like this on the way! 🙂
Annabel xXx
♥