"Wearing a hat is like having a baby or a puppy; everyone stops to coo and talk about it." Louise Green
Anyone who regularly reads Love My Dress, will know I'm a big fan of fashion shoots.  I love to feature such 'staged' fashion shoots (bridal or not) because I believe they can offer a wealth of inspiration to my readers – be they Brides, or indeed, Photographers, Designers and Stylists too. 
This particular set of images caught my eye a couple of weeks ago as I was casually browsing the web. Ten minutes later, I found myself STILL staring at them, mouth wide open in awe!
These photographs were created for a feature in the Irish Examiner Newspaper, and were photographed by Miki Barlok.  They feature the designs of talented Irish Designer Bonzie, whose work has featured regularly on Love My Dress before now, and who I interviewed here.
All those involved in creating this amazing photoshoot are listed at the end of this feature, and details of all the designs used in the shoot are provided on the Blog of Stylist, Annemarie O'Connor.

Photographer Miki explained the inspiration behind the photoshoot; "What we wanted to get across in the photoshoot, was that you need little else but a hat to make a real entrance and be noticed…"
I should say that Miki and his team most certainly met their project brief with these exquisite images…

Love My Dress Wedding Blog – All Photography Copyright (c) 2010, Miki Barlok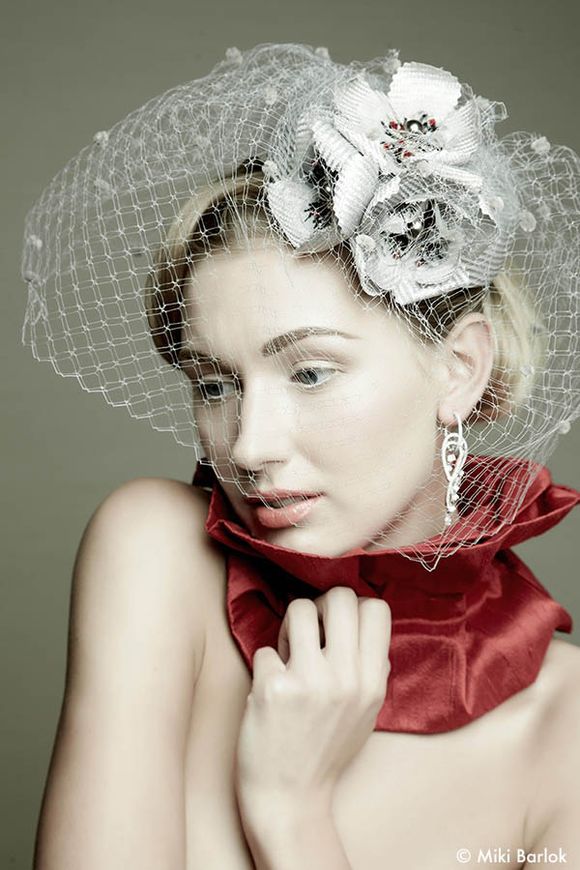 Credits
♥  Photography ∼ Miki Barlok
♥  Styling ∼ Annmarie O'Connor
♥  Hats ∼ Edel Ramberg and Tootsie Royale
♥  Accessories ∼ Bonzie
♥  Models ∼ 1st Option
♥  Make-up ∼ Kate O'Reilly
♥  Hair ∼ Susan Corcoran for John Geaney Hair
…..heavenly……
Huge thanks to Miki Barlok for kindly allowing his gorgeous photography to be reproduced on Love My Dress.
Annabel xXx
♥