Every girl dreams of tulle, don't they? That fun, elegant, magical netted fabric that reminds us of being a ballerina, a little girl again – a (admit it!) secret Princess? 🙂  
My little girl has several tulle tutu's in a range of colours, and one of my absolute favourites is by Caterpillar Dreams'.   Caterpillar Dreams specialise in creating the prettiest bridal tulle tutus, skirts and dresses for little girls – perfect for any discerning little Bridesmaid or flowergirl ;)  And let me tell you, they are utterly fabulous! I know, because my little girl had one for Christmas 🙂
Caterpillar Dreams is ran by Jane Midgley, who departed from her 20 year role Marketing Manager last year to pursue her dreams and set up Caterpillar Dreams.  Jane told me more… 
"My basic product is the tutu, either as a traditional tutu skirt (made in various lengths) or a tutu dress.  I also offer handmade fairy wings, ballet pumps, silk flower accessories and headdresses.  However a lot of my creations are bespoke -  I love working with brides to find out about their wedding, what their style will be, what they like and dislike. This way I can create something that is unique for them.
Some brides want the whole flower girl outfit from fairy wings to headdress to tutu and ballet pumps and others just want a simple ballet length tutu skirt…"
Love My Dress Wedding Blog – Photography Copyright (c) 2011, Cat Hepple Photography

"My initial reason for setting up Caterpillar Dreams was my own daughters desire for a tutu. I sourced the high street and online but couldn't find anything that I liked. Every thing was either harsh, scratchy dress net or something that wasn't even fabric, and so, after many in vain attempts I decided to make my own. The response was amazing, people wanted me to make their little girls tutus too. At this point I realised that their was a gap in the market for my product and so Caterpillar Dreams was born
The name behind my designs is also important for me. I was going through quite a tough time and I wasn't sure what the outcome or my future would hold. I came across the quote: "When the caterpillar thought the world was over it became a butterfly". This inspired me to follow my dream and start my own business. I was the caterpillar becoming the butterfly!  I also love the quote: "Every little Caterpillar Dreams of butterfly wings". Again this is reflective of myself but also represents the Caterpillar Dream brand: Freedom, Expression, Growth, Transformation, Confidence, Optimism, Possibility and Joy…"
"The materials I use depends on the individual, but the basic is bridal tulle. This is soft against the skin and yet gives the fluffy, puffiness that I need.
All flower girl outfits come with a modesty underskirt and these are made in fabric of the clients choice but generally in silk. I'm also adding a big silk sash to my range. In the near future I'll be adding silks, linens, tweeds and wools to the range!
I'm also just about to launch 'Morris and Maud' the sister company to Caterpillar Dreams . My big passion is for couture silk flowers and I'm launching a range of flowers made into corsages, hats, headdress, shoes accessories and boutonnieres. All these items will compliment the Caterpillar Dreams ranges."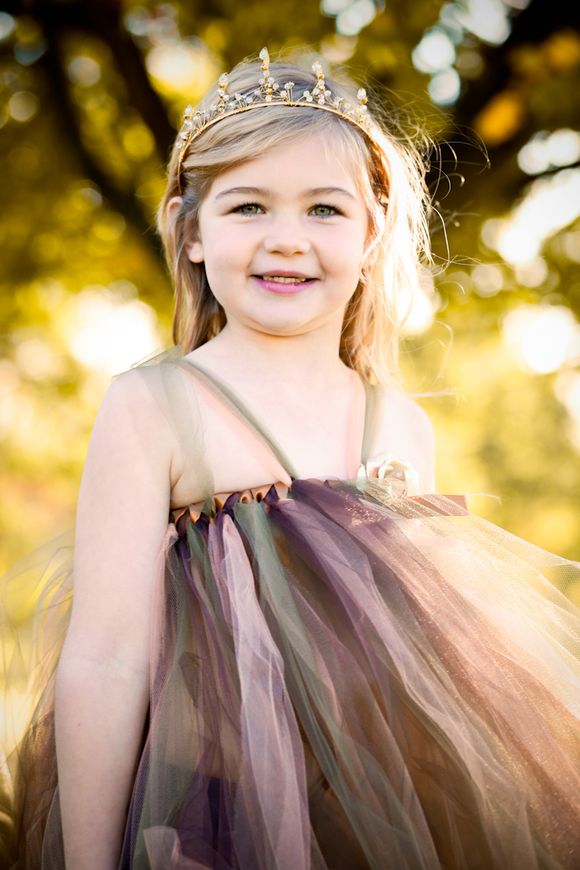 " Caterpillar Dream girls love their pink cupcakes, frilly dresses and shoes but they are just as happy outdoors with the wind in their hair and mud on their wellies. I want Caterpillar Dream girls to wear my designs their own way – with ballet pumps, a big jumper and boots, wellies – fantastic!"
Price Guide…
 
 Caterpillar Dream Tutus start from £30 and bridesmaid outfits from around £60….
"The price depends on the materials used and any extras like Swarovski crystals, silk and satin ribbons etc. I love that the flower girl designs can be worn again after the big day and that they can be dressed up or down.
My next range will take the tutu to another level mixing it other fabrics. I love the eccentric English country look and am putting together a collection of tutus mixed with English tweeds. I am soooooooo excited about this and can't wait to launch!"
Far too cute for words!!! And wouldn't these make the most delightful alternative to the usual style of little flowergirls dress?
I've decided it's about time I started adding more features geared towards children on this wedding blog, especially given I'm Mummy to two beautiful little girls!  Watch this space! 🙂
Much love,
Annabel
xXx
♥