Regular readers of Love My Dress may recall this feature shortly before Christmas, where Vintage Wedding Planner and Stylist Tiffany Grant-Riley debated 'what is a vintage wedding'. Tiffany illustrated her guest post with some inspirational photographs from a number of talented Photographers across the globe, one of which was the lovely Ashlee Carter, of US based Sakura Photo.
The photograph that Ashlee kindly allowed to be reproduced on Love My Dress, was actually part of a beautiful Great Gatsby inspired wedding photoshoot.
Ashlee told me more…
"This Gatsby Inspired styled wedding shoot was styled by myself and shot at the historic Stoneleigh Hotel in Dallas, Texas. 
I am a huge fan of Art Deco and the Roaring Twenties and wanted to create and photograph my dream vision of a wedding styled for this glamorous era…"
And what an amazing job Ashlee has done – I just adore the whole concept and love how Ashlee has pulled this whole look together so beautifully.  The model Bride in this shoot wears a stunning ivory embellished mesh gown, white ostrich feather and pearl fascinator and an art deco silver brooch and Swarovski crystal shoe clips…
Love My Dress Wedding Blog – Photography Copyright (c) 2011, Ashlee Carter, Sakura Photo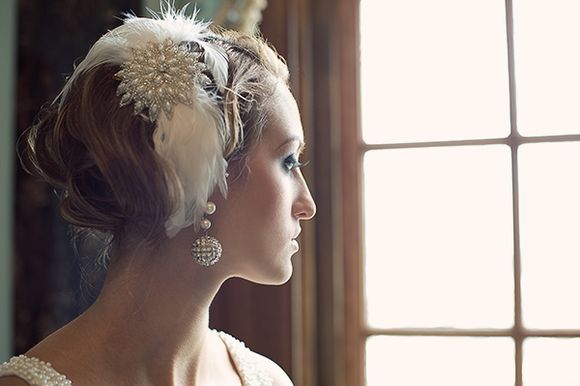 This beautiful photoshoot features delicious looking vanilla cupcakes with an art deco flower motif by Opulent Cakes, vintage roses arrangements and bouquet by Blue Lotus Floral Design, flapper-style hair by Stylist Ryan Chambers Hair and makeup by JTorry Makeup Artistry.
I just love this shot of the female model being prepared for the shoot – that vintage inspired up-do is beeeeeeeeautiful !
"The mahogany dinner table is decorated with Limoges china, cut glass decanters, silver candelabras, antique skeleton keys, old cameras and willow branch lights from 'World to Home'…"
You can get similar cherry blossom branch lights in the UK from Graham and Green…

"The 1920s spearmint candy was supplied by the Old Time Candy Company…"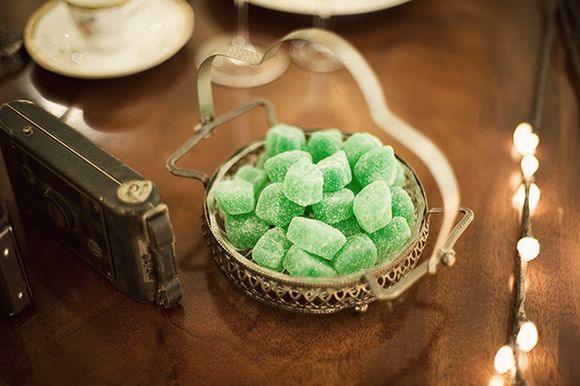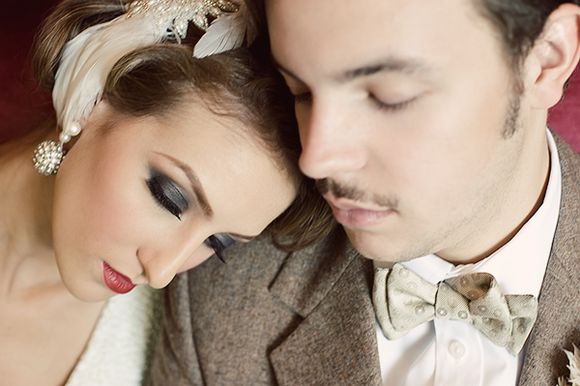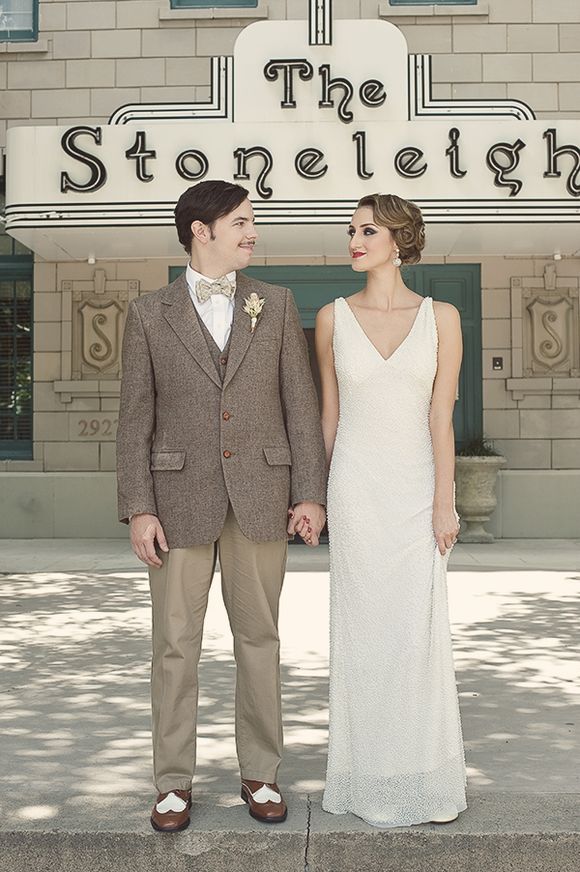 ♥     ♥     ♥
Credits
Photographer: Ashlee Carter, Sakura Photo
Concept, Styling, Planning & Design Direction: Ashlee Carter, Sakura Photo
Florals: Brianne Denton, Blue Lotus Floral Design
Hair Stylist: Ryan Chambers, Ryan Chambers Hair
Makeup Artist: Jenny Torry, JTorry Makeup Artistry
Cupcakes: Donna Nino, Opulent Cakes
Models: Sheri Hernandez and Travis McHenry

♥     ♥     ♥
Such beauty, isnt it?
Huge thanks to Ashlee Carter of Sakura Photo for so kindly allowing reproduction of these gorgeous photographs and providing me with the detail to accompany them. 
If I was to ask you what kind of inspirational wedding photoshoots you would like to see on Love My Dress what would they be?  Do you have any particular theme or styling ideas? Leave a comment below and let's get some ideas flowing!

Have a lovely morning everyone. The weekend is nearly here 🙂
Much love,
Annabel xXx
♥