Hi Everyone,  Hoping this post finds you well this Tuesday morning :) 
I received an email from Charlie Kirk-Elmy a couple of weeks ago, telling me about her surprise, Hollywood glamour inspired wedding to Husband Paul…
"Paul asked me to marry him at my Dads 70th Birthday party infront of our friends and my family.   Our wedding was a complete surprise to our guests, they were invited to my 30th Birthday party, then when they had all arrived Paul announced that we were actually to be married in 20 minutes, so to drink up their champagne!  They all cheered so loud we thought the roof would come off! I was hiding behind a door listening with my bridesmaids, they didn't see us until we walked down the aisle…"
And so on 15 January, Charlie made her way down the aisle with her Bridesmaids at Goodwood House in Goodwood, Chichester, West Sussex – the perfect location, Charlie told me, for her glamorous secret wedding.  What a wonderful surprise for their guests 🙂
I love Charlie's dress, I recognised it in an instant as a Jenny Packham design, and that sparkly headpiece too.  Jenny Packham has such a distinctive signature style, which I can't help but adore…
"I loved how comfortable it was and as I work in fashion so a traditional dress wasn't my style.  I love to dress up, I would wear couture all day everyday if I could. My bible is Vogue so I wanted pure glamour and Hollywood style, once I had my dress I knew that I was on the right track and everything fell into place."
Love My Dress Wedding Blog – Photography Copyright (c) 2011, Barrie Downie Photography

Paul looked every bit the sharply tailored groom in his black tie suit from Without Prejudice…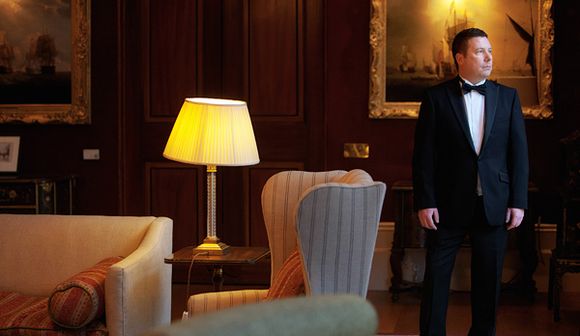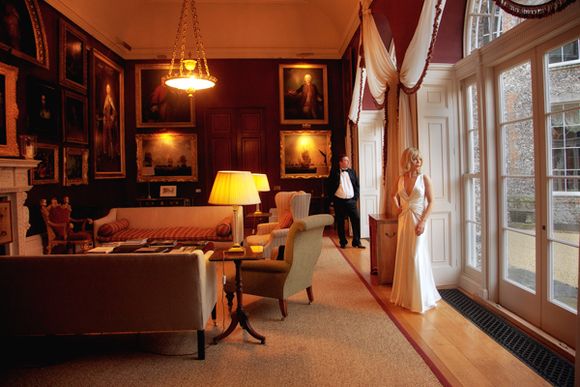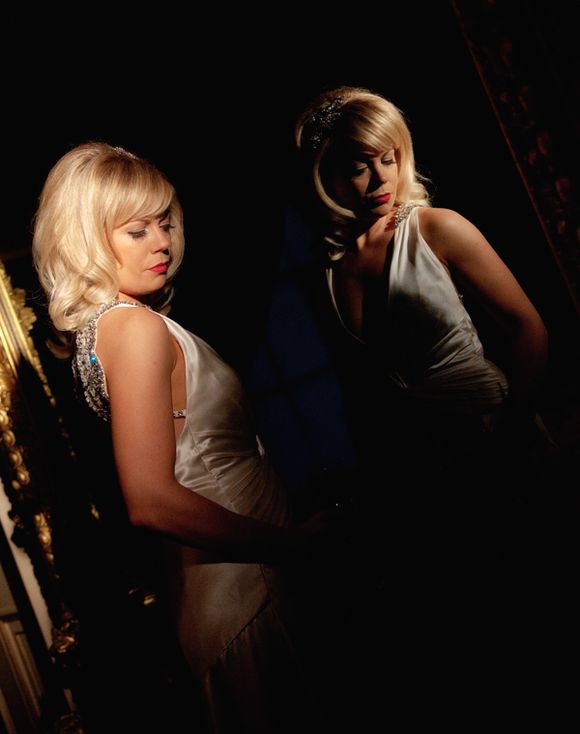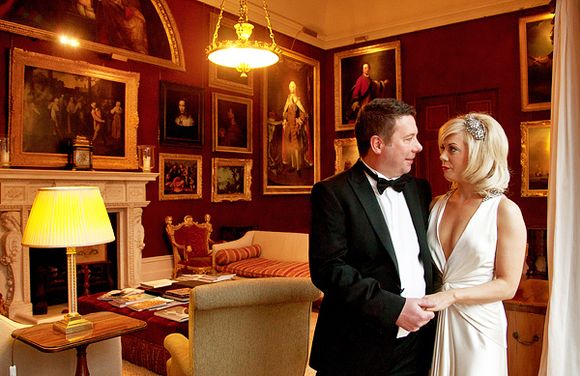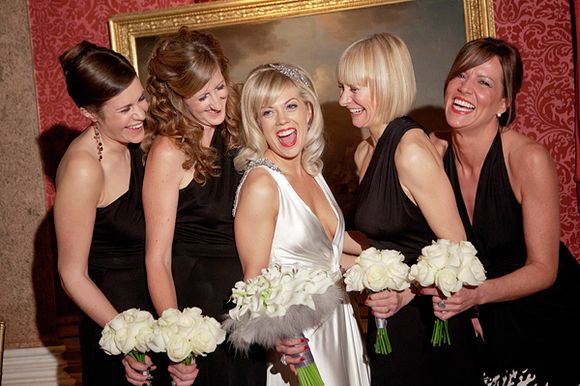 What a picture of glamour! Charlie you look fabulous 🙂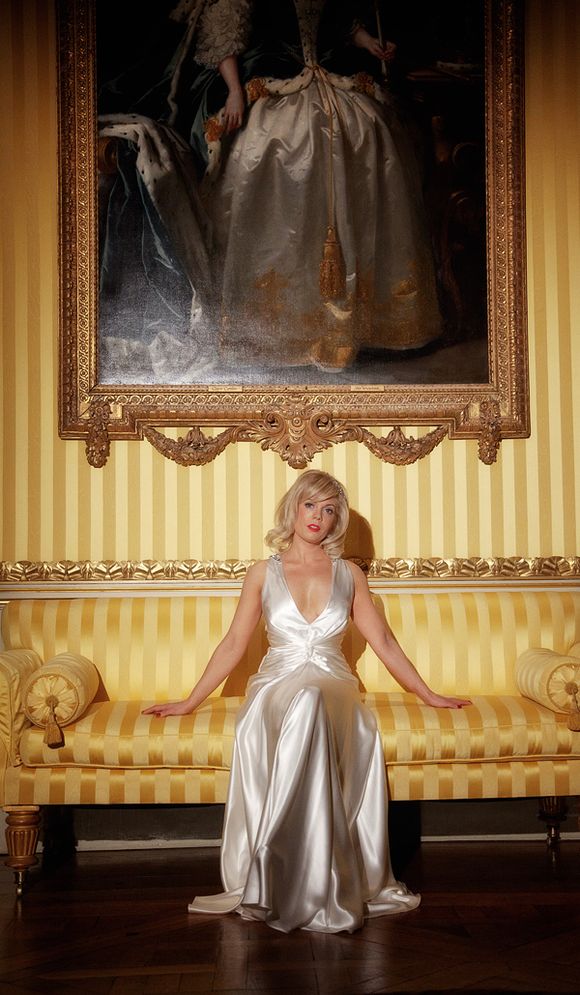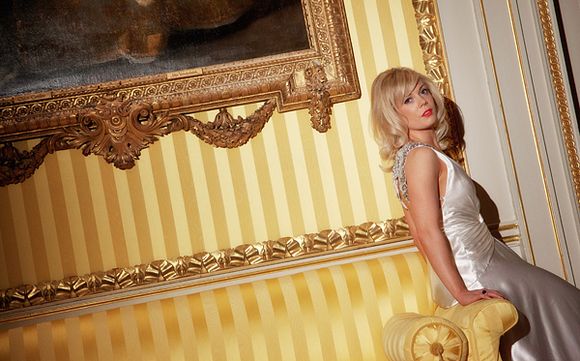 The choir sang 'Make you feel my love',  by Adele as Charlie walked down the aisle…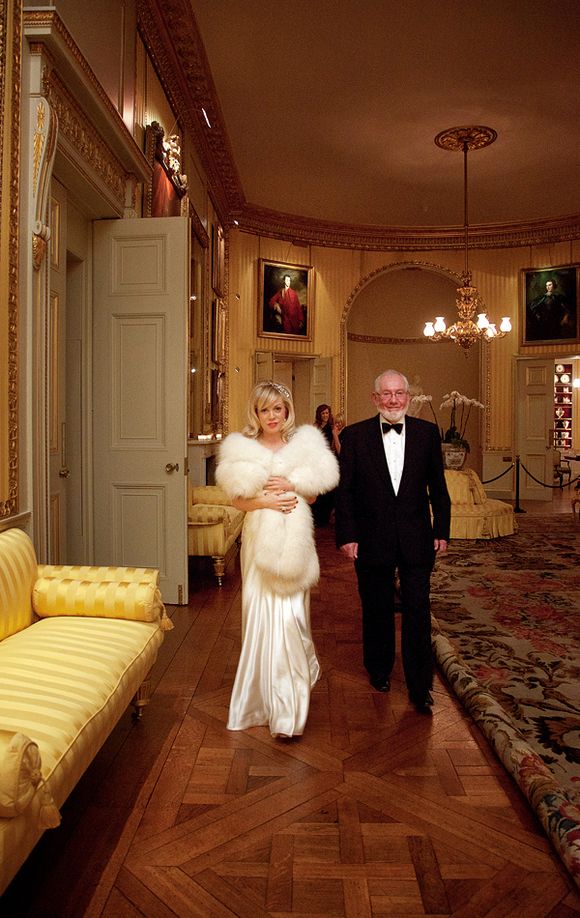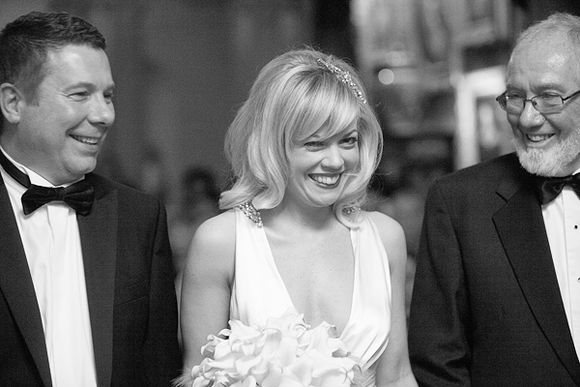 "My amazing friend Mariann Hellyer of S&L Flowers in Chichester provided the flowers.  I wanted something simple but effective, we chose Ostrich feathers to go around my bouquet to lend to the drama and Hollywood feel…"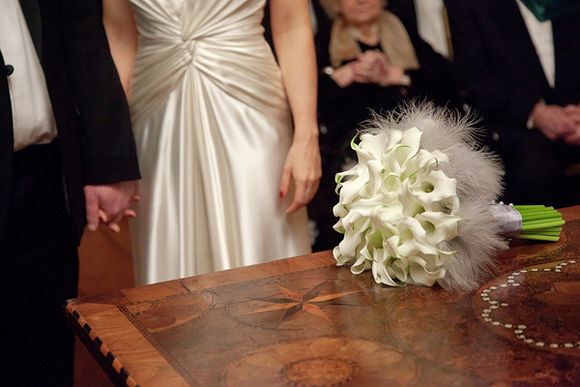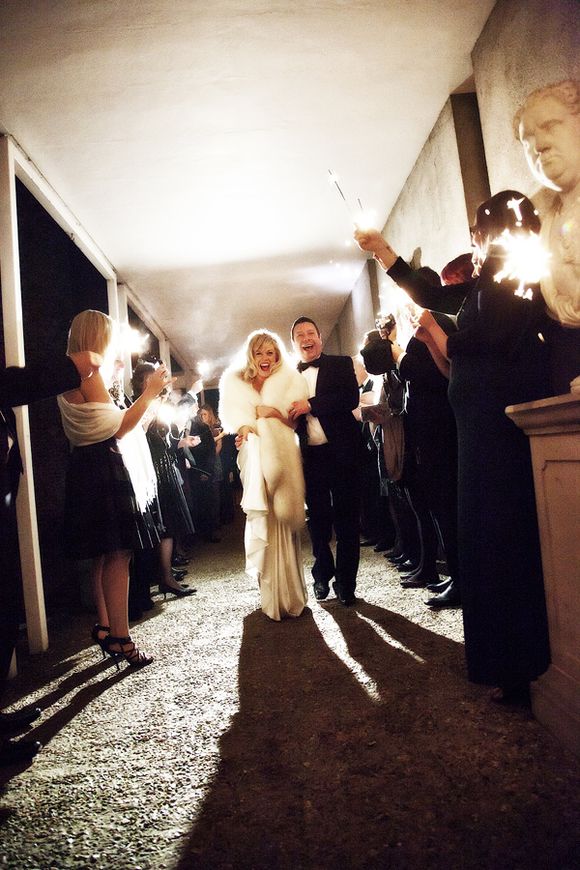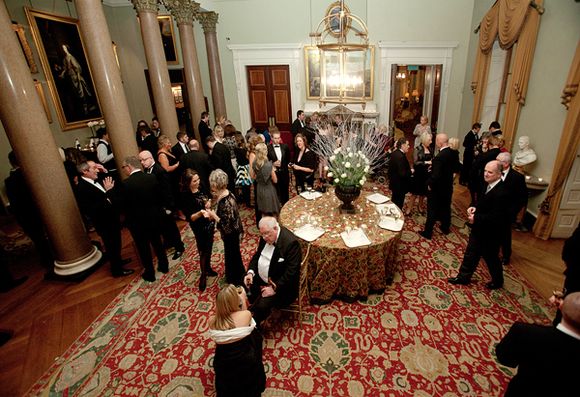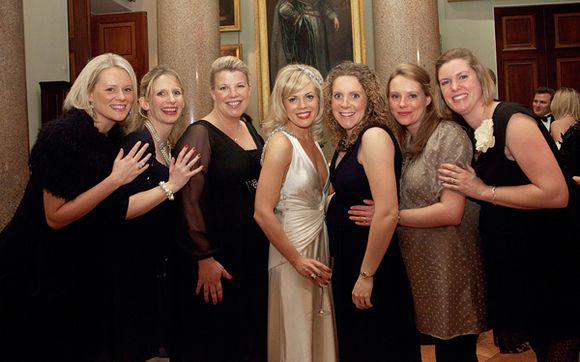 "We had champagne names as table names, we used corks as name settings.  We also had lanterns on stands with ivy and white roses draped on them as well as ivy and white roses on the mantelpieces through the house and a large display as you entered the hall…"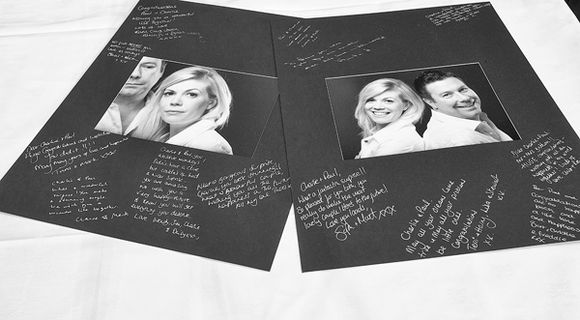 "we danced to Rose Royce and Wishing on a star, we both love the song and the lyrics are beautifully written…"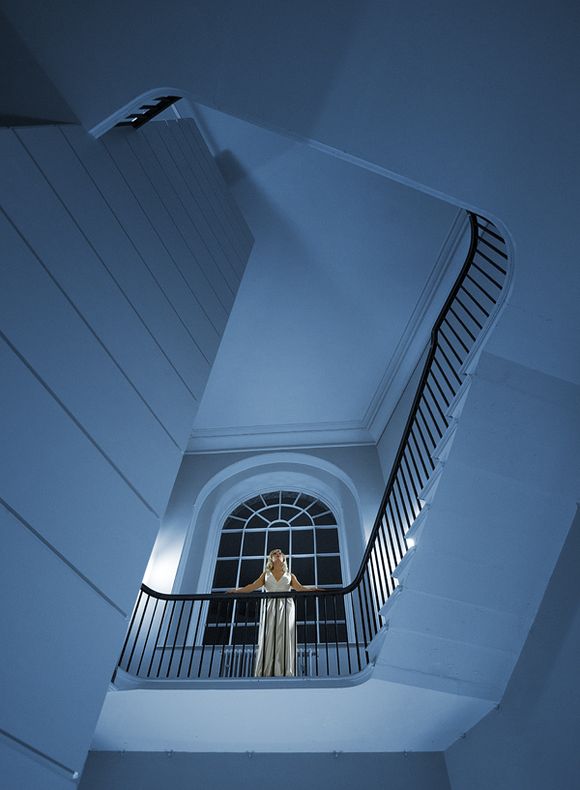 Words of Wedded Wisdom…
"Enjoy every single second of your day! 
Have someone you can totally rely on on the day such as a bridesmaid or planner as small things will change on the day and you will NOT have time to deal with them.
Warn your husband to be that the week before the wedding is not how you normally are these are extreme reactions to the smallest of problems. If anything goes wrong on the day your guests will NOT notice. Most of all its your day so do as you please….."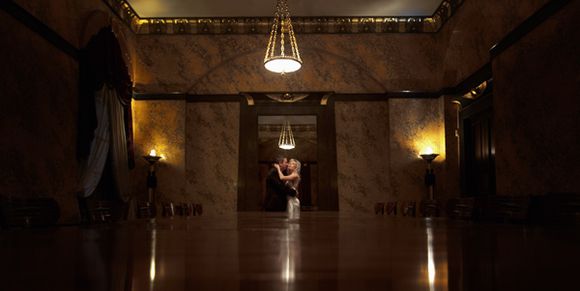 ♥   ♥   ♥
Brides Dress & Headpiece – Jenny Packham
Brides Earrings – loan from a friend
Grooms Suit – suit + black tie, Without Prejudice
Venue – Goodwood House in Goodwood, Chichester, West Sussex
Photographer – Barrie Downie Photography
Hair Stylist – Kelly at Buzby and Blue in Chichester
Makeup Artist – Lucy Halliday of ID Image consultancy
Flowers – S&L Flowers in Chichester

♥   ♥   ♥
What a stylish lady indeed! Thanks so much Charlie for sharing your gorgeous and very glamorous wedding day style with Love My Dress.  Thanks too, to London Photographer Barrie Downie for providing these beautiful images 🙂
Would love to have your thoughts on the idea of a surprise wedding!  I LOVE the idea, though how on earth I'd be able to keep a secret from all my family and friends, I do not know! Credit to Charlie and Paul for their achievement and pulling off an amazing party for all of their guests 🙂
Much love all,
Annabel xXx
♥