View real Bridesmaids wearing 'Twobirds' on Love My Dress here

♥   ♥   ♥
Hi everyone – if you are not yet familiar with the brand 'Twobirds Bridesmaid' and their brilliant concept of having one single dress that can be worn in over 15 different ways (like, how PERFECT for Bridesmaids with different dress taste!!), then you should be.
Frustrated with spending too much money on bridesmaid dresses that were never wore again, Twobirds founder Ariane Goldman set out to find a solution to the widespread debacle: how to enable your closest girlfriends to look and feel beautiful at your wedding while maintaining consistency and elegance for the pictures that will last forever – and of course, a dress that can be worn again! The result of her efforts was Twobirds.
Twobirds have recently added a number of UK outlets to their list of stockists – all of which stock a number of styles and colours from the twobirds Classic collection and also provide bandeaus and flower girl dresses and sashes.  Rosette collection dresses are currently available through the twobirds London Flagship store along with the full classic collection.
"One of the reasons we have new UK stockists is that we moved European production to London so our dresses are individually handmade here and we have tighter control over production.
It's something were super proud of, being able to have a 'Made in London' label in our dresses and supporting local business especially in the current climate…" 
Love My Dress Wedding Blog – Imagery Copyright (c) 2011, TwoBirds Bridesmaid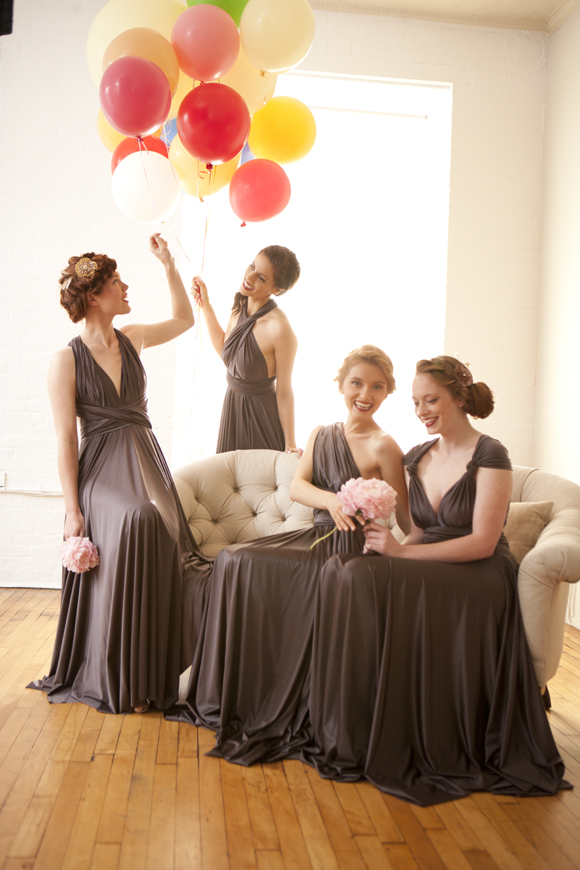 The new UK Stockists are as follows:-
♥  Beautiful Bridal Boutique – Westbourne, Dorset
Tel – 01202 76 55 32 – [email protected]
♥ The Bespoke Wardrobe – Danbury, Essex
Tel – 01245 22 55 00 – [email protected]
♥ Gillian Million Designs
Email [email protected]
Telephone 0208 977 0588
♥ Emily Bridalwear – Sheffield, Yorkshire
Tel – 0114 268 0843 – [email protected]
♥ Frilly Frocks Bridal Wear and Accessories – Drogheda, Co.Louth, Ireland
Tel – (0) 41 980 1740 – [email protected]
♥ The Bridal Lounge – Dublin
Tel 086 4062215 or 086 8872800 – [email protected]
♥  Ellis Bridal Boutique – Jersey, Channel Islands
Tel – 01534 732465
Twobirds have a really helpful and informative website, and include full size and pricing information – so why not hop on over there now to view their designs for yourself, then contact your nearest UK stockist to arrange to go and try on some of these pretty, versatile dresses!
You can view real Bridesmaids wearing the Twobird dresses on Love My Dress here – do take a look, they look stunning.
Will your Bridesmaids be wearing Twobirds? What are your thoughts on this most versatile of Bridesmaids dress designs? I'd love to hear from you.
Much love,
Annabel xXx
♥