There are many designers who I love and adore, Claire Pettibone, Alice Temperley and Jenny Packham to name but a few.  And I always encourage the newly engaged Bride unsure of her dress style to go try as much as she can on to help her find it – to get lost amidst the rails where chiffon hangs pretty in the bridal boutiques, to scour the wedding blogs for inspiration.  And to bear in mind, whatever they do, to not forget the Independent dress designer. 
I am a big supporter of the independent dressmaker – apart from the fact that I know first hand how hard it is to go up there against the big brands, who have huge budgets, PR and marketing support, the independent designers are the people who can bring a vision to life, who can mash that bit of that dress you like best with the other bit of that other dress you also like, and make it fit perfectly, contouring your curves or allowing you just that little bit of extra space to move.  A made to measure piece of perfection.  You get what you pay for, and in most cases, with an independent designer, you are paying for a delicately hand-crafted garment that fits you perfectly. That's made just for you.  I'm not saying designer bridal wear isn't worth the money, but check those labels and more often than not, the dresses are mass-manufactured overseas. That doesn't always sit well with me.
One of my long-time favourite independent dress designers is the amazing Joanne Fleming.  Joanne is such a creative person. Never one to sit still, she not only has a beautiful studio crammed with all her pretty designs, she is always involved in some photoshoot or another to showcase her designs in their best light. This shoot was one that Joanne did with fine art Photographer Miss Aniela (Natalie Dybisz}…
Love My Dress Wedding Blog – Photography Copyright (c) 2011, Miss Aniela for Joanne Fleming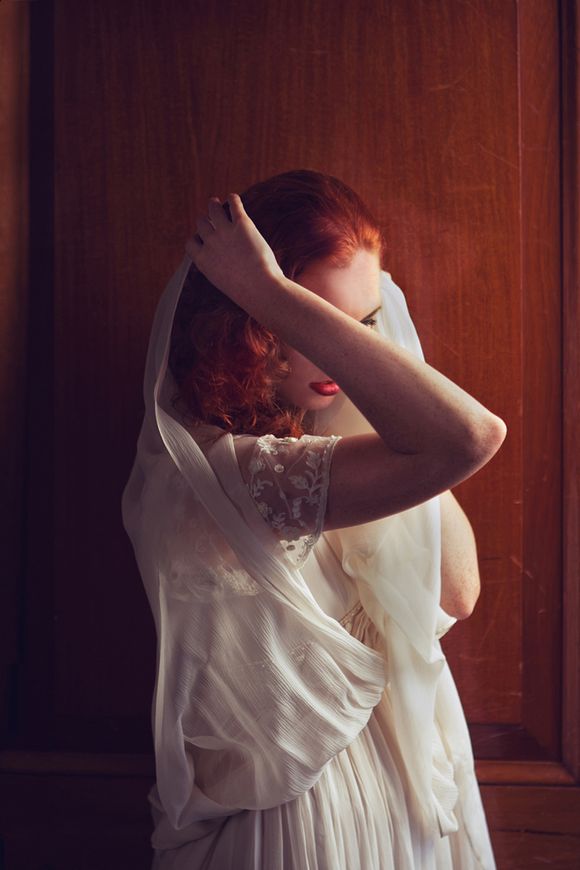 "The photoshoot was actually one of Miss Aniela's 'Production Shoot Experiences' – a sort of workshop where photographers get to spend one or two days at some fabulous quirky location with a full styling team, shooting a variety of models in designer outfits. And of course Miss Aniela is on hand to demonstrate and encourage!
Natalie visited my Brighton studio back in July to select the dresses she wanted to use – three from this year's 'The Beautiful and the Damned' collection, a couple of samples from a previous collection 'Midnight in the Garden of Good and Evil', and a brand new scarlet silk satin design finished just the day before…"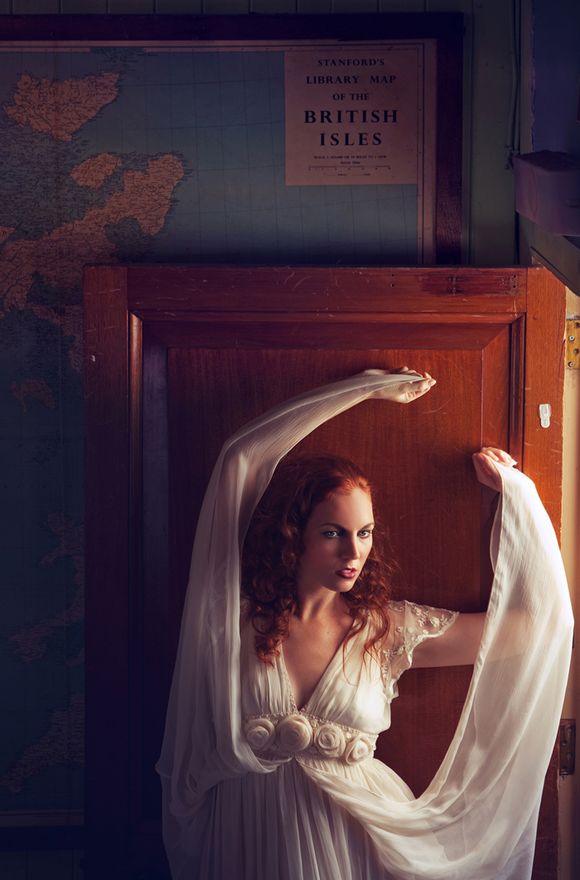 "I was really excited to see the results of this photoshoot, and Miss Aniela naturally did not disappoint.  I love the way her signature images invite closer examination, with extra detail and story emerging the more you look at them.
She also creates really beautiful 'straight' fashion pictures, as shown here with her series of model Yvette wearing my pale green silk chiffon 'Camille' dress…"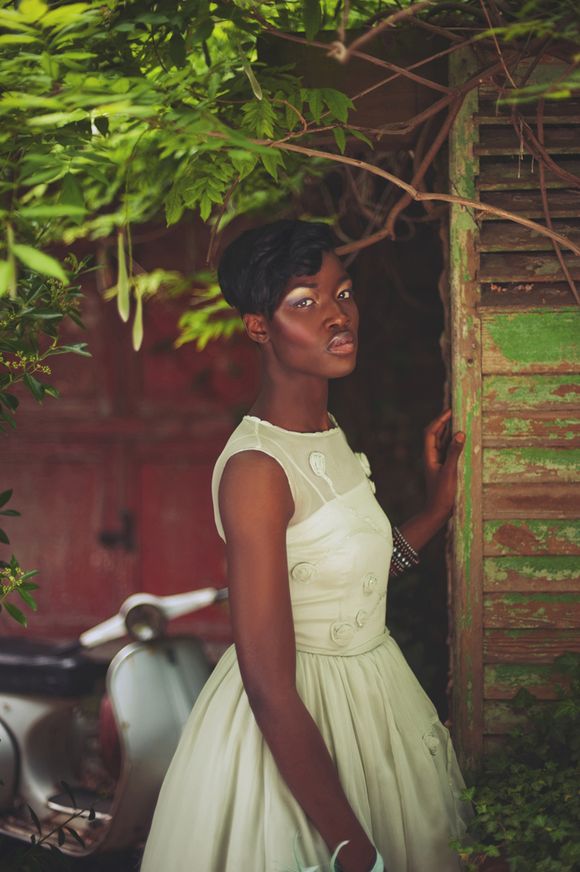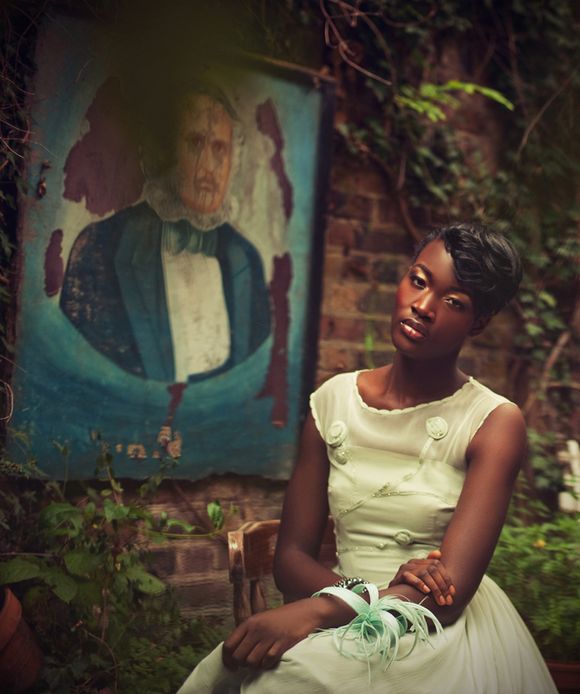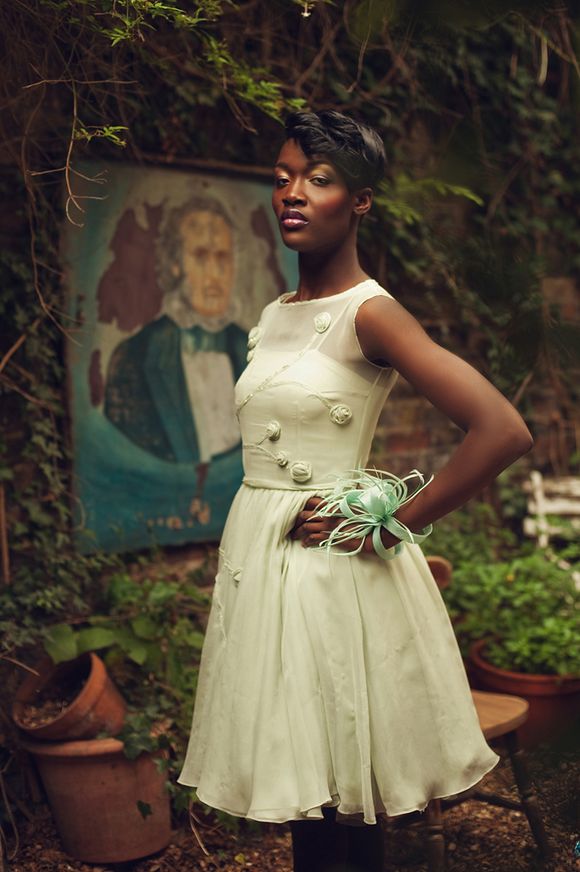 Love My Dress Wedding Blog – Images below Copyright (c) 2011, Mark Legge Photography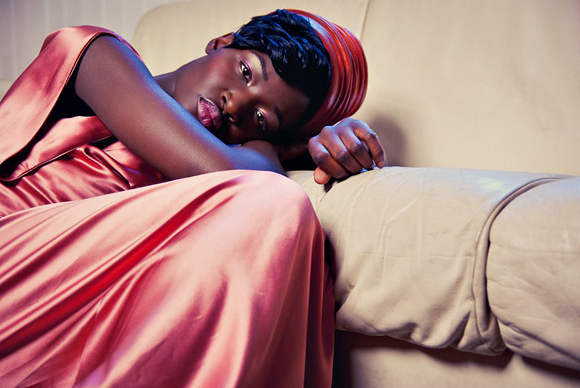 I just love this shot.  Not sure if it's the beautiful model, gorgeous roll-top bath, that flooring or the colour of the walls? Maybe it's just all of it.  And not a frock in sight…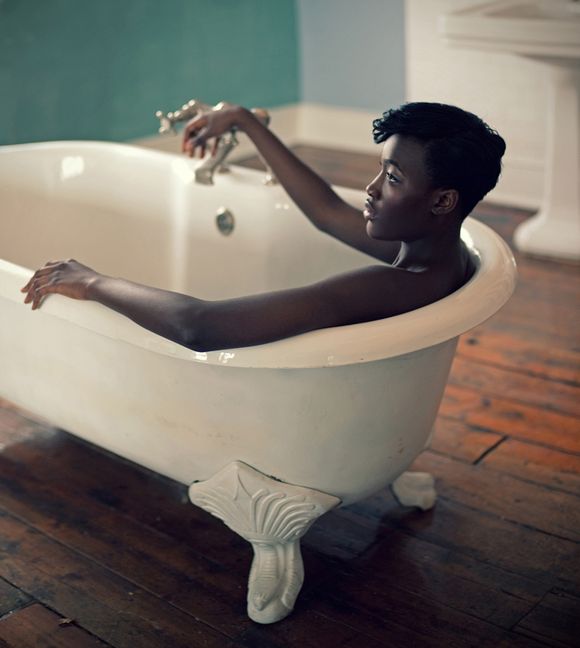 I adore Joanne Fleming's designs. I love how these photographs command you pay closer attention to the design of the dress. Look at that beautiful shoulder detail. 
A bit of a sexy 70's vibe going on here. Totally adore that mink colour…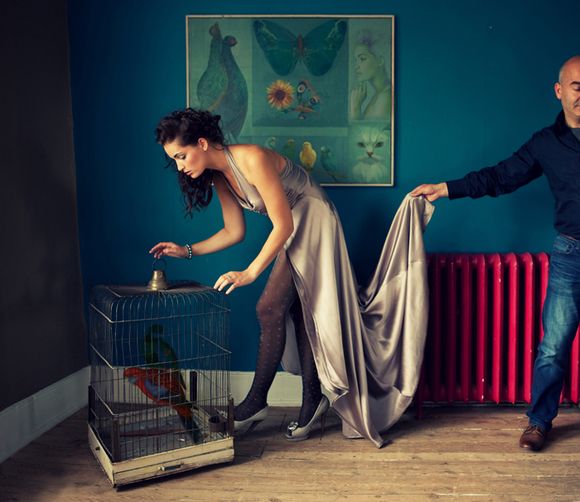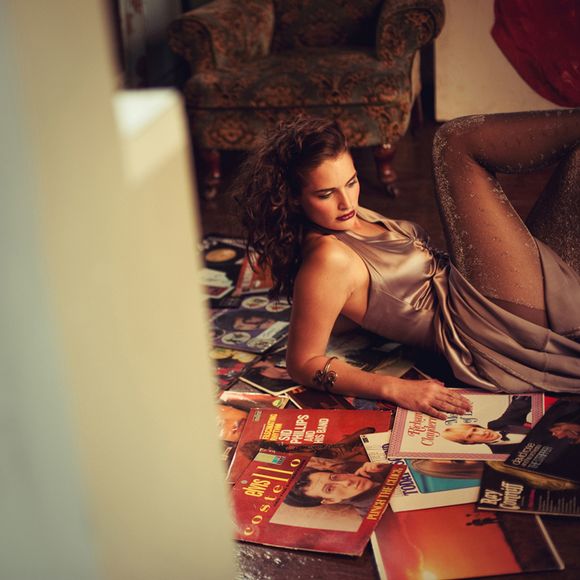 Beautiful emerald green, what a sumptuous colour…
"My favourite image of the shoot? It's a tough call but I think it would have to be 'She became drawn in', with model Chrystaline wearing 'The Painted Veil' emerald bias-cut silk satin gown.
Incidentally, Miss Aniela is known for her self portraits, and there are two great ones of her wearing the coral and the scarlet gowns from this shoot over on flickr…"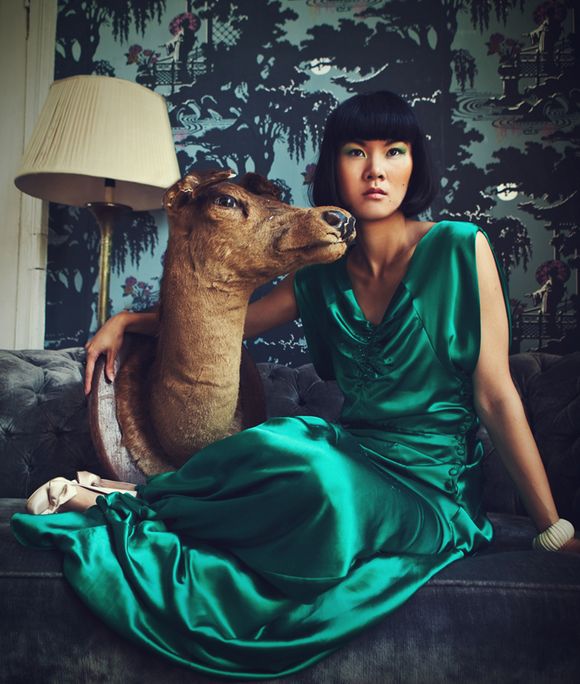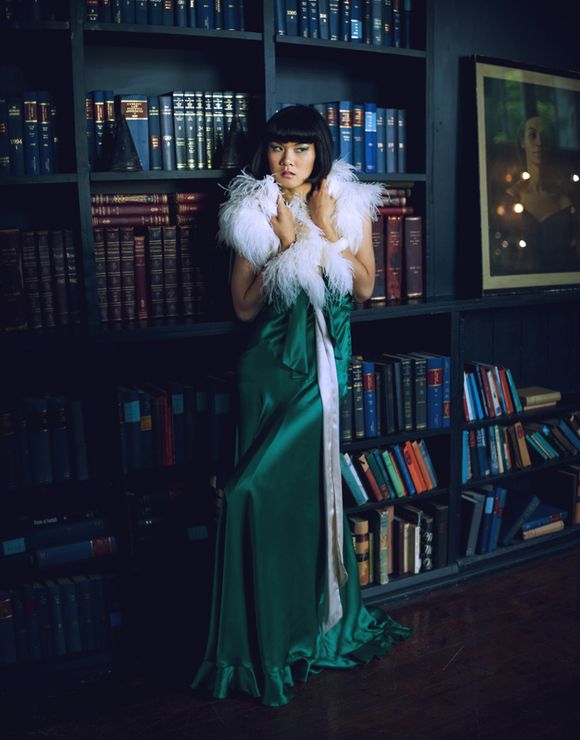 Love My Dress Wedding Blog – The two images below Copyright (c) 2011, Mark Legge Photography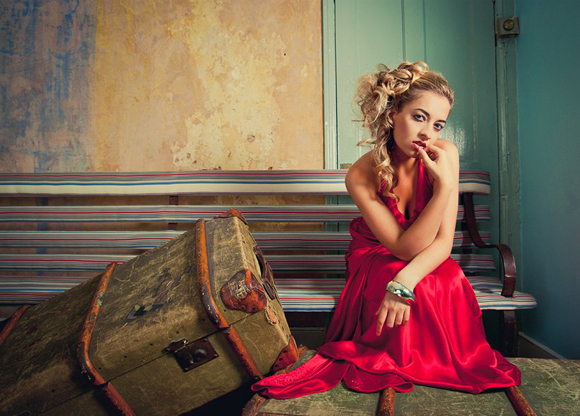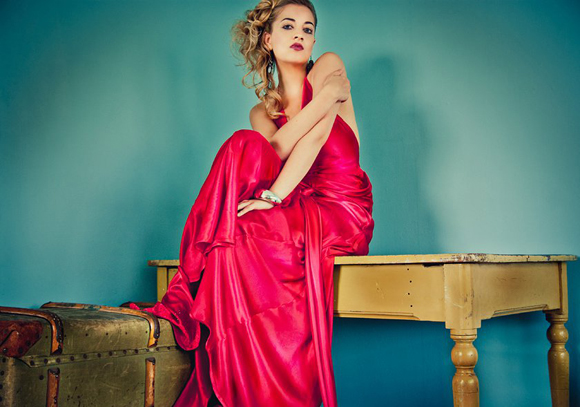 An explosion of colour and creativity. 
Beautiful stuff. And who says you need to wear white on your wedding day anyway?   I'd die to see some Bridesmaids working their stuff in these frocks.
To enquire about any of the designs above, contact Joanne Fleming directly by emailing [email protected]. Be sure to check out all the glorious Joanne Fleming blog posts on Love My Dress here too.
Photographers can visit Miss Aniela's web sitefor further information about her Production Shoot Experiences.
Much love all,
Annabel xXx
♥