Morning all ;)  How are ya'll today? I've been waiting to blog a feature like this for some time now.  Lord, I love my dresses yes I do, but I've been wanting to show-off a Bride rocking that Bianca Jagger trouser suit for aaaaaaages now, and then a couple of weeks ago, these photographs landed in my inbox from Photographer Amanda Thomsen and I was smitten.
This is the wedding of Henriette & Kristian, which took place in June in Copenhagen.  Henriette looked absolutely knockout in her White Sportsmax trouser suit and Pernille Feilberg top – though she did slip into a beautifully fitting Maxmara dress later in the day.
"I wanted something cool, classy and something I could feel comfortable wearing.  And then Bianca Jagger showed me the way.  I changed into a cocktail dress in the evening, which gave me the opportunity to show two looks during the wedding and add a bit of colour since the dress has pink flowers.
I found the white suit and that was the base. I just knew no dress could do that for me – I felt cool, classic and a bit edgy…" 
Love My Dress Wedding Blog – Photography Copyright (c) 2011, Amanda Thomsen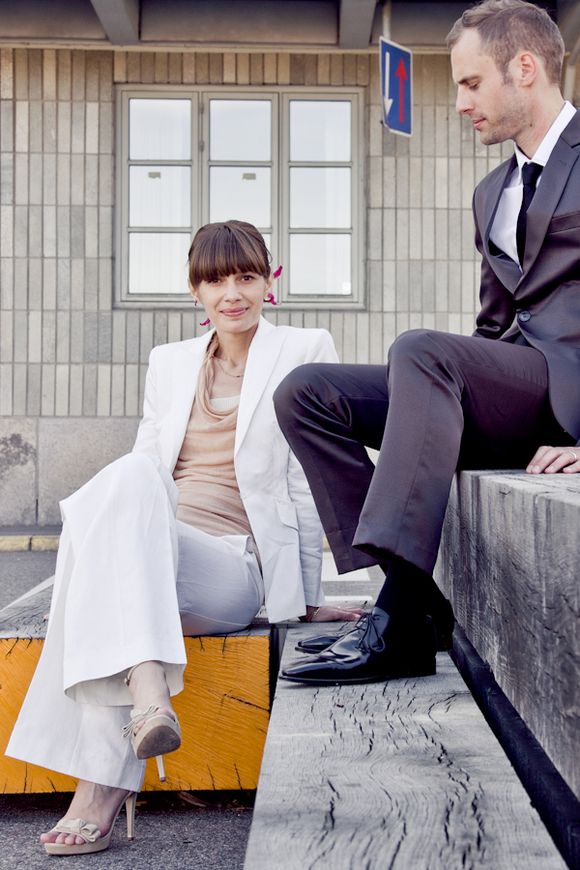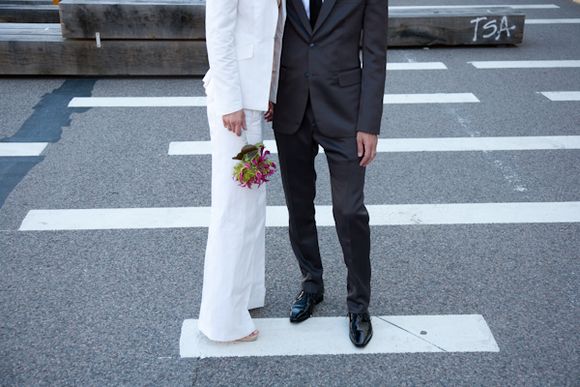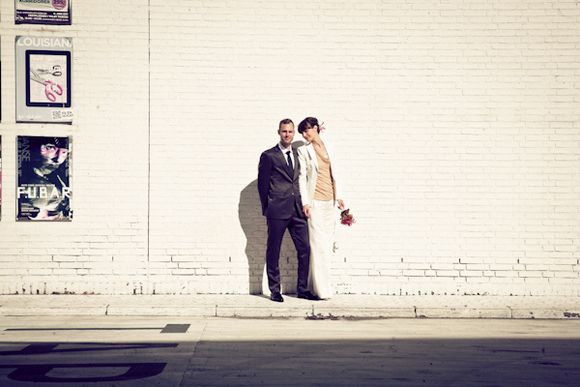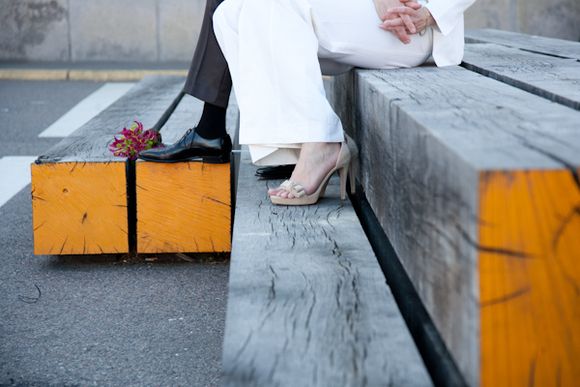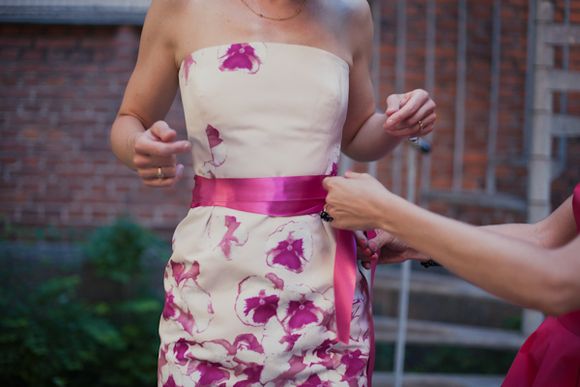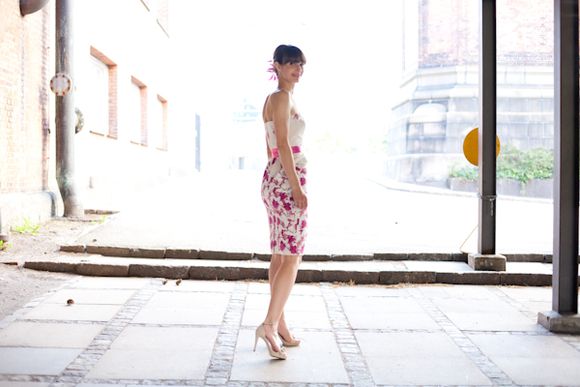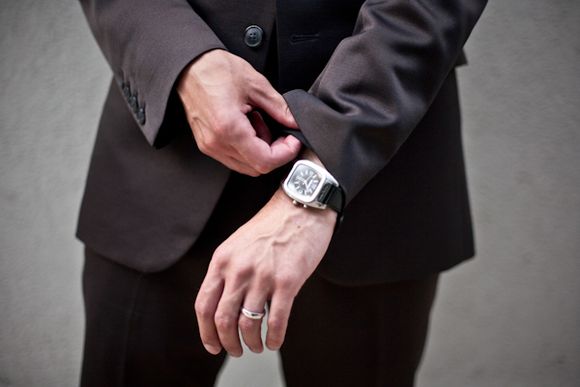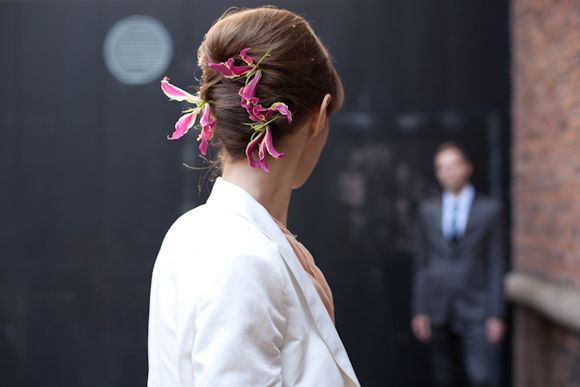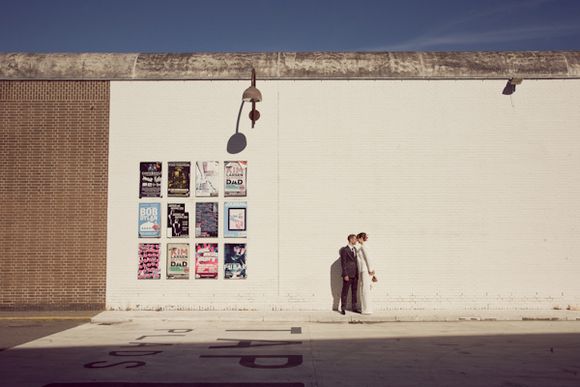 "The area around the old Carlsberg is a cool and nice place in Copenhagen with art galleries, parks and a beautiful garden. And it is near public transportation – it was for our guests to get there which was important for us. And we used to live nearby."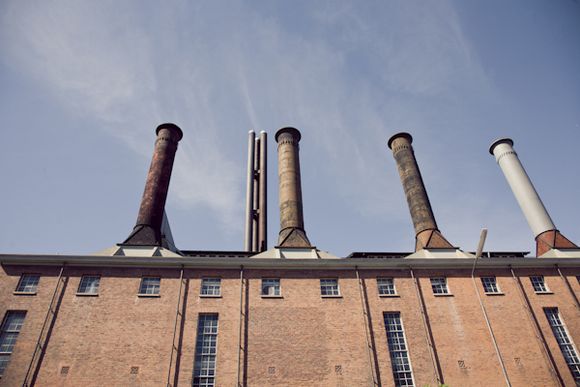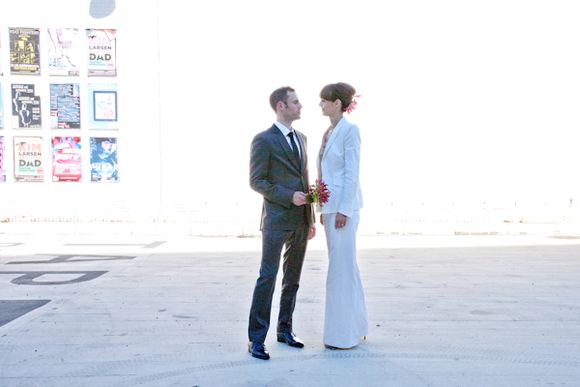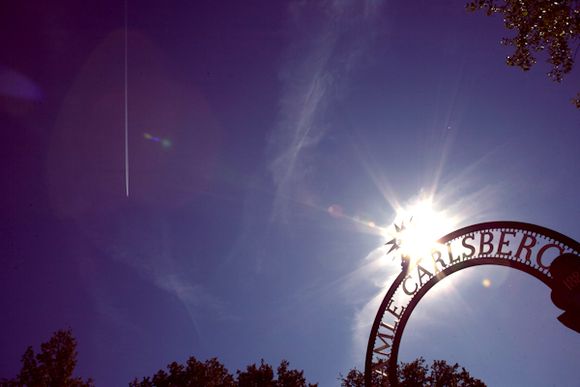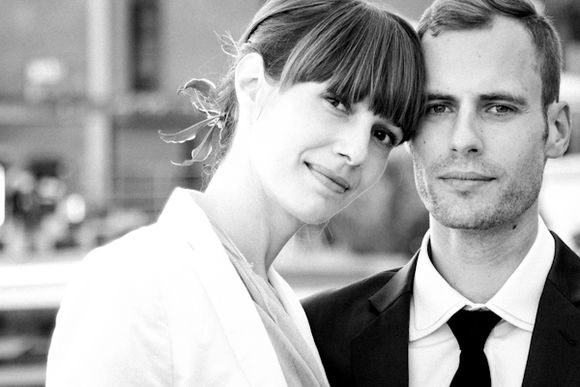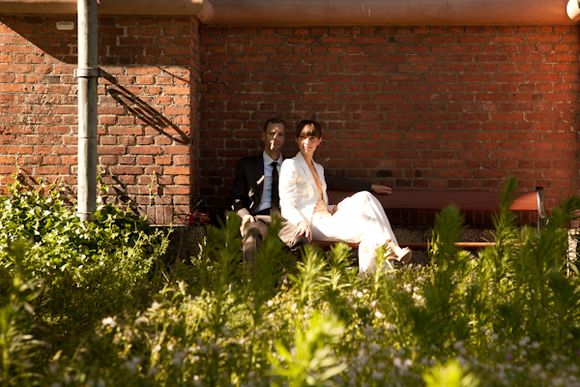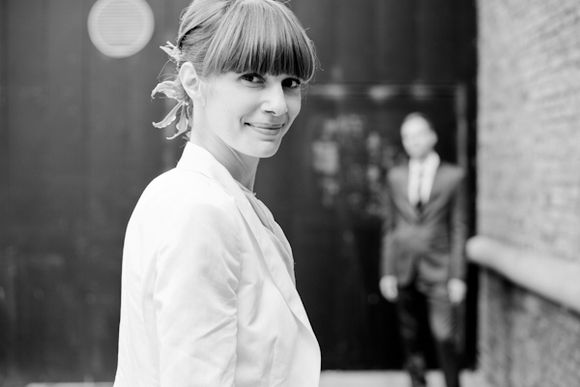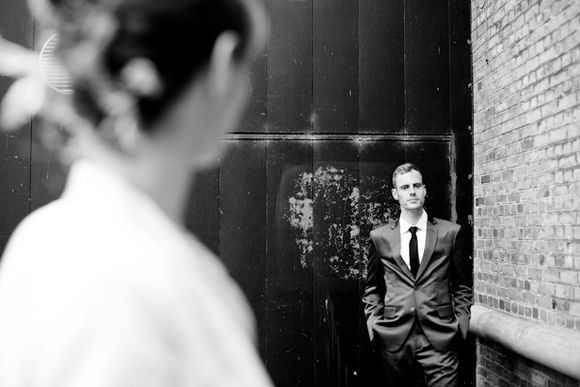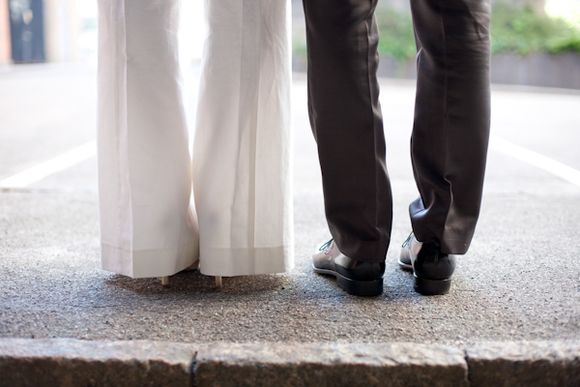 The Bride's bouquet was made of gloriosa in bright, dark pink, which she also wore in her hair…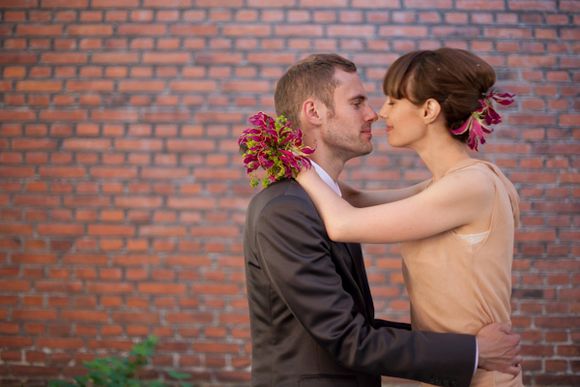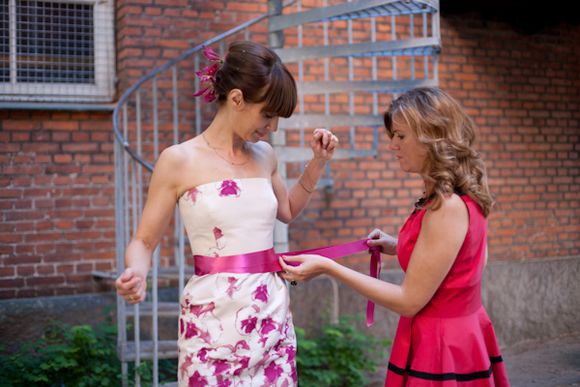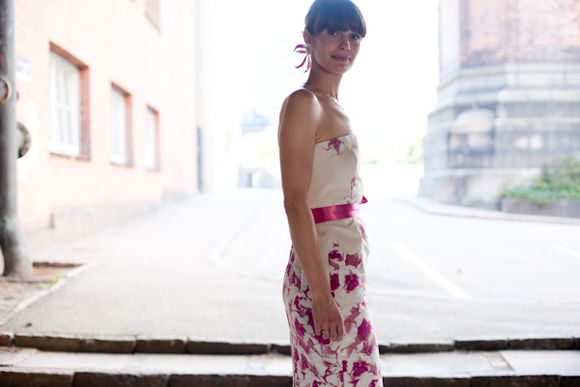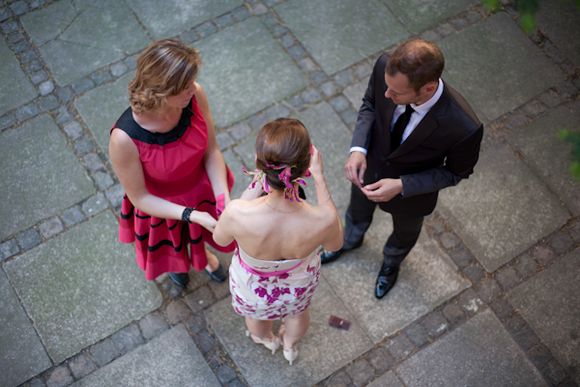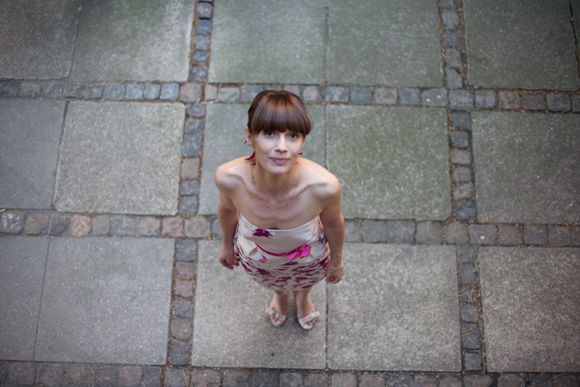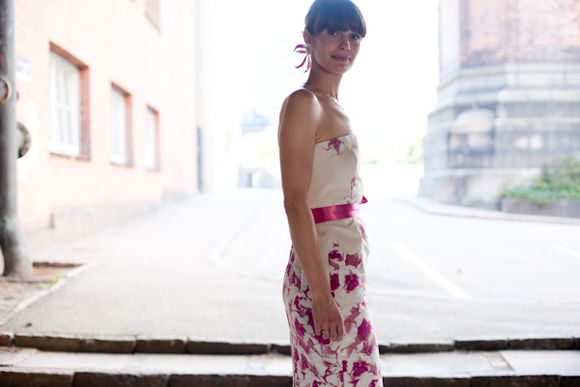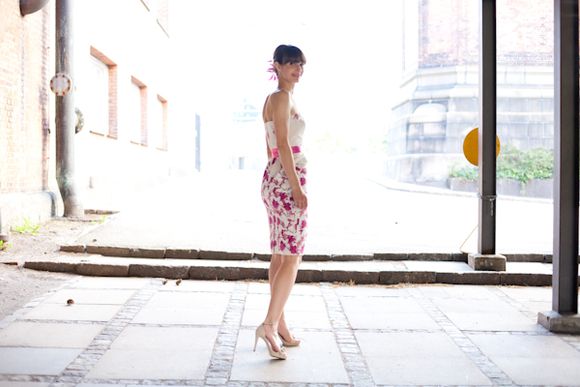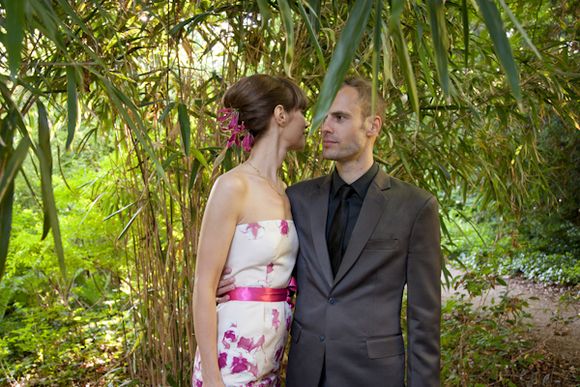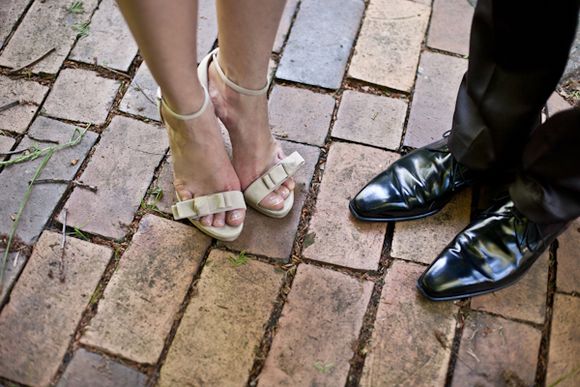 "I wore at necklace that our grandparents gave to my older sister when she was baptised and a bracelet that our grandparents gave to my younger sister when she was baptised…."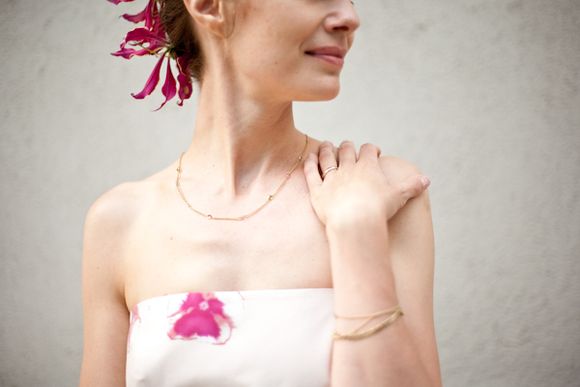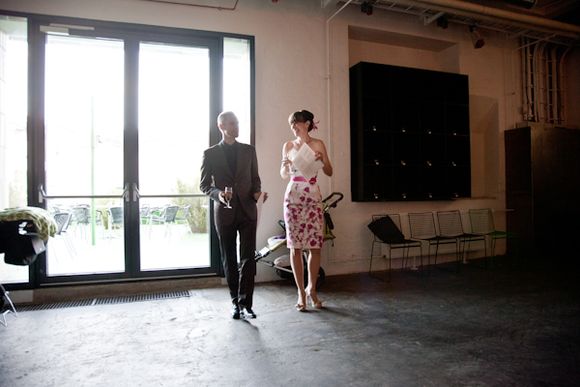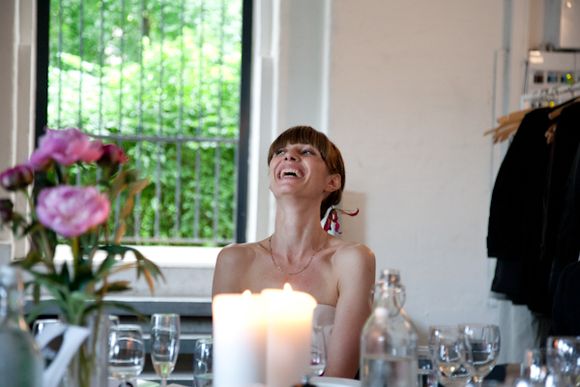 Words of Wedded Wisdom…
"Music is important – get people on the dance floor.  Also, you must use a good professional photographer…."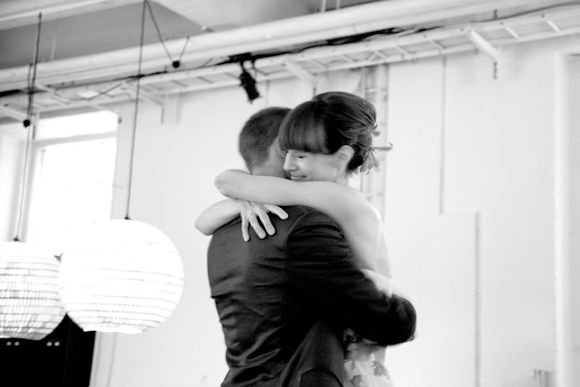 Huge congrats to Henriette & Kristian on their uber cool wedding – what a beautiful couple!  Big thanks too, to Amanda Thomsen for sharing these photographs.
"We look at the photos quite often, and we are so happy that we prioritised photography on our wedding day. We feel that Amanda captured the feeling and atmosphere during the day so well. And we know that our guests feel the same way. We often get comments like "amazing photos!" and we totally agree!"
Now could some of your gorgeous UK Brides send in some photos of you in your chic white wedding-day trouser suits, pleeeeease?

Much love all,
Annabel xXx
♥
Photographer – Amanda Thomsen
Venue – Copenhagen Cathedral
Brides Attire – Sportsmax trouser suit + Pernille Feilberg top + Maxmara dress
Groom – David Andersen + Canali shoes
Flowers – Blomsterskuret, Copenhagen