"I think when you are getting all caught up with invitations and colour of ties etc,  to
remind yourself of that you are getting married becuase you love that person and that is
the important thing, the details are not…"
A very good morning to you! Have you had a nice weekend? Have you just got in to work, or are you taking the day off? Did you check this blog post that went live yesterday evening and that shares some images from my travels and adventures in London last week?
I have a week packed full to the brim with blog posts including real wedding features, competition winner announcements, new sponsor introductions, accessory features, wedding fair updates and an actual wedding dress giveaway. Oh yes! I can't wait! For now though, let's kick off the week with the wedding of Charlotte and Paul, who tied the knot on 7th January this year, with a ceremony at Manchester Town Hall, followed by a reception at The Midland Hotel.
I chose to feature this wedding not for any inspirational detail and decor, but for it's plain old glamour and elegance. I think Charlotte looks so beautiful in her Jenny Packham dress 'Eden', a purchase from Aphrodite Bridal in Knutsford…
"A friend used to work for Jenny Packham so I had a look at her website, saw the "Eden" dress and knew it was the one! It was the first dress I tried on.  Easy!  Once I picked the dress, a loose 1920s theme seemed to fall into place…"
Love My Dress Wedding Blog – Photography Copyright (c) 2012, Lawson Photography
"We hired Barkers the Florist to provide our flowers – we dealt with Sarah and she was fantastic. As it was a winter wedding and would be dark i really wanted lots of candles and she had some great candelabra that we hired for the day.
For my bouquet i just wanted something simple and classic as the dress was so 'blingy' so we had Avalanche roses…"
"I wore the "Tilly' by Rachel Simpson shoes. I found it really hard to find wedding shoes i liked but Rachel Simpson has a great range. I really liked the Tilly style and they had quite a low heel, I'm 5'10" without heels so did not want to be much taller. I think at the end of the night i was one of the only women who still had her shoes on!"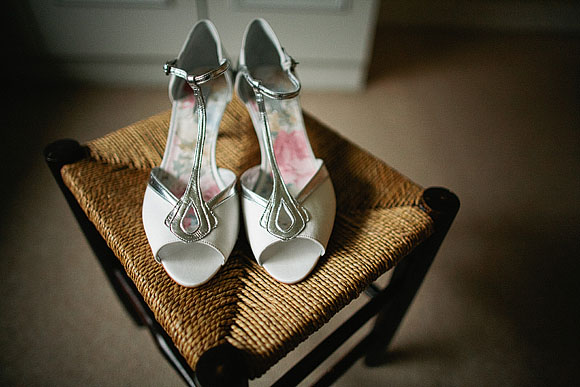 "We hired two rolls royce cars from Broadoak of Manchester. Mr Rolls and Mr Royce met at The Midland Hotel in Manchester so we thought it was fitting that we have a Rolls Royce for the day…"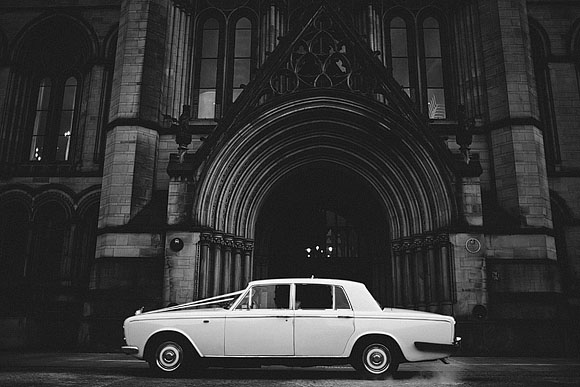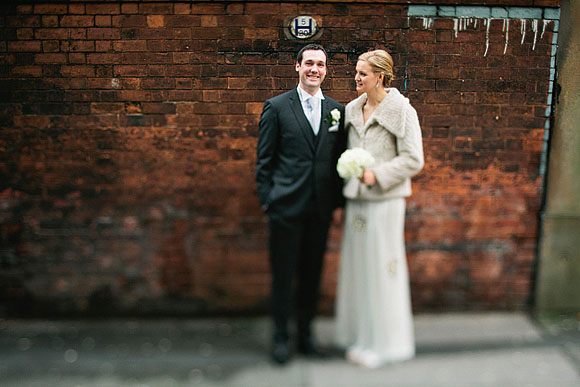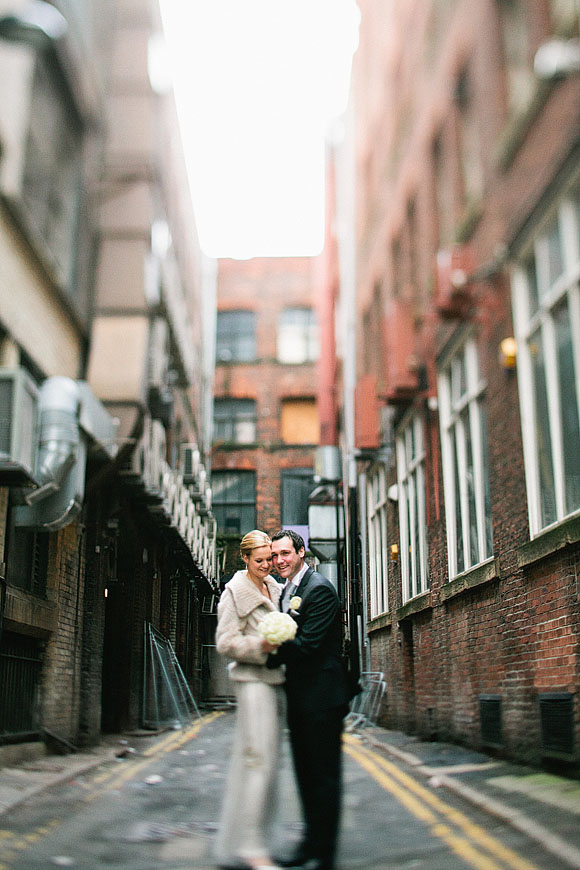 Lovely deco inspired earrings by Stephanie Brown…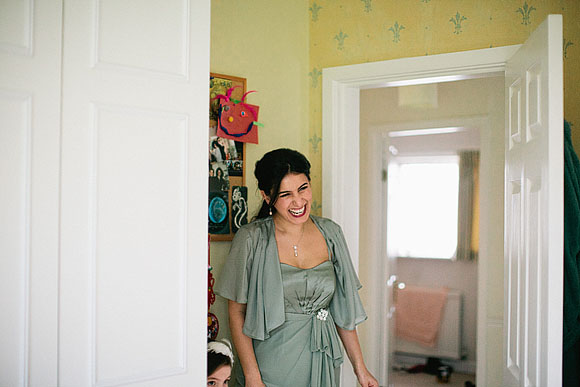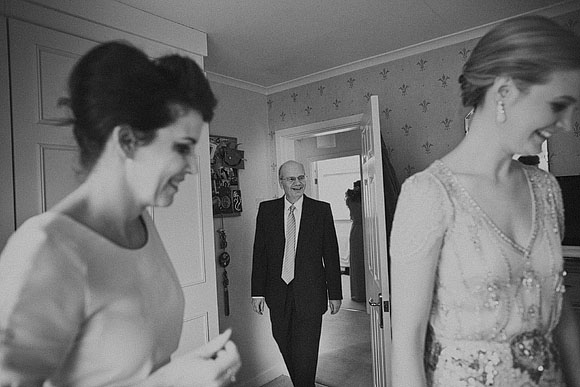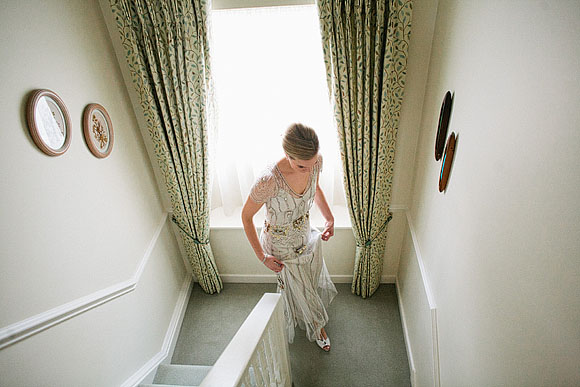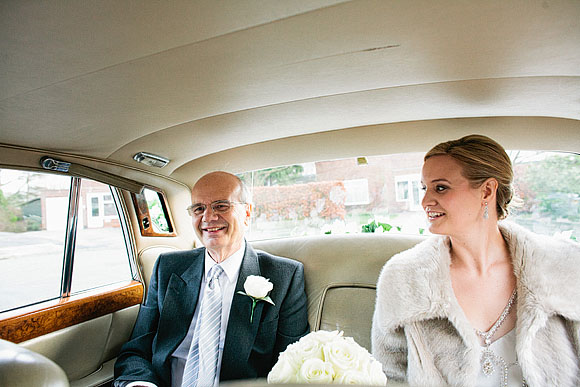 "I grew up in Manchester so even though we live in Sydney, it was important for me to get married there. We have lots of friends who live in the Warwickshire countryside so we thought it would be nice for them to come to a wedding in the wondeful city of Manchester.
The town hall is such a regal venue, it feels like a cathedral inside. Once i'd seen that, nowhere else could compare to it…."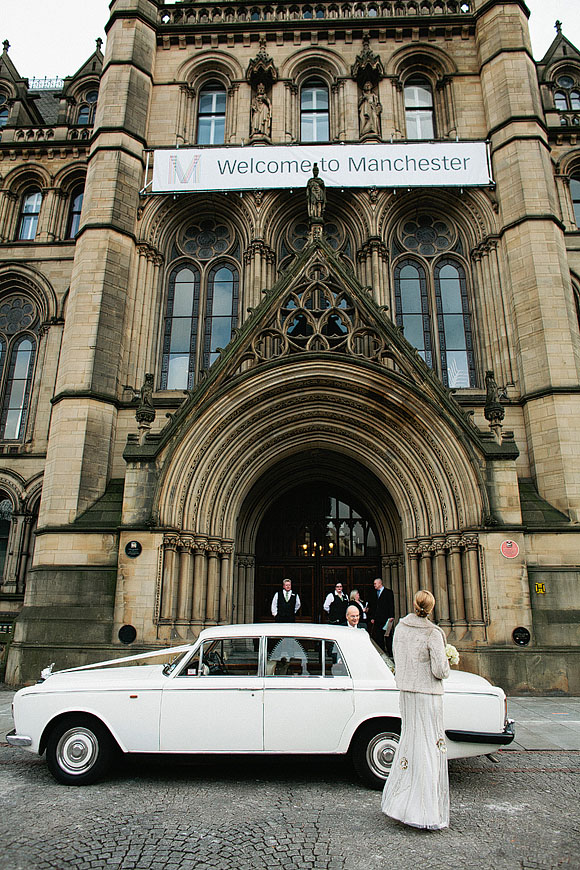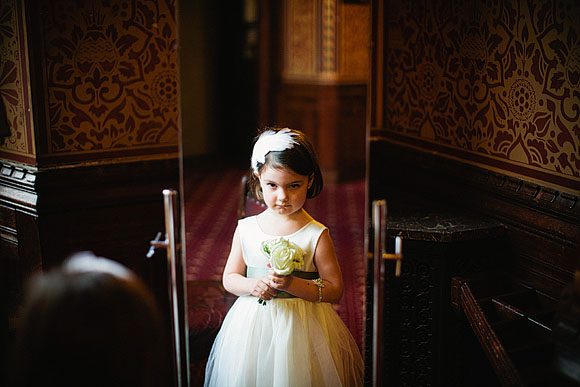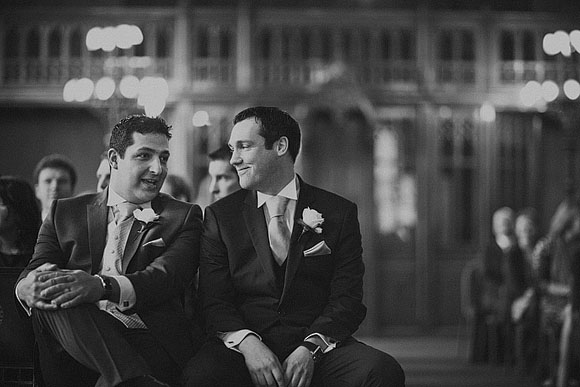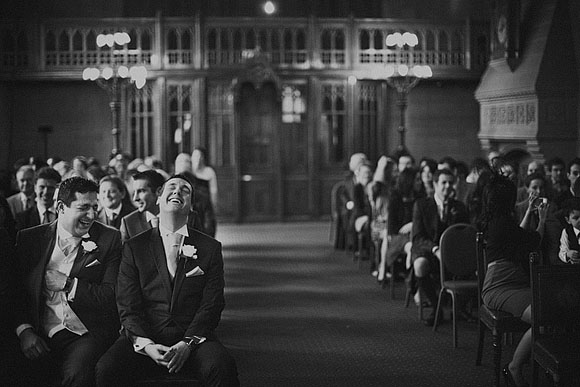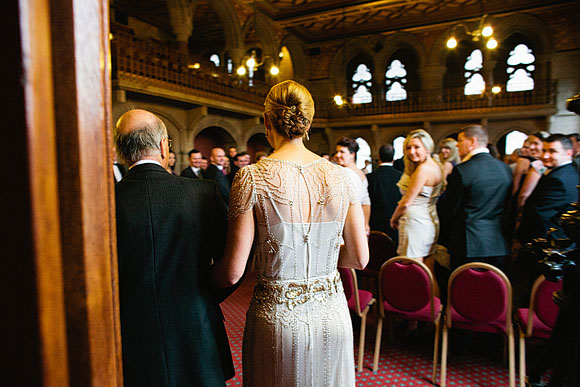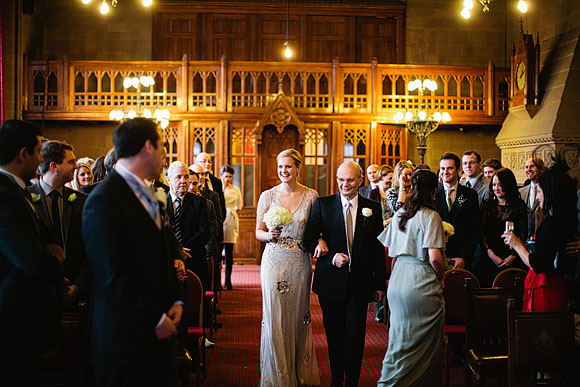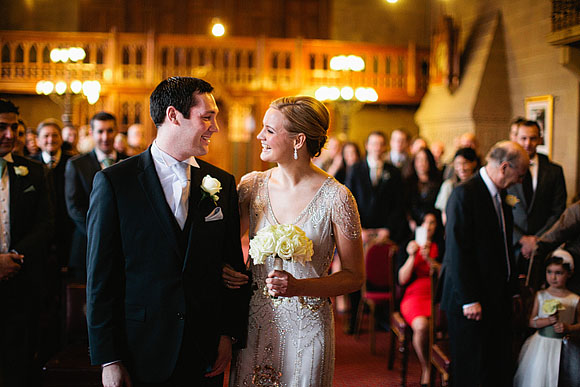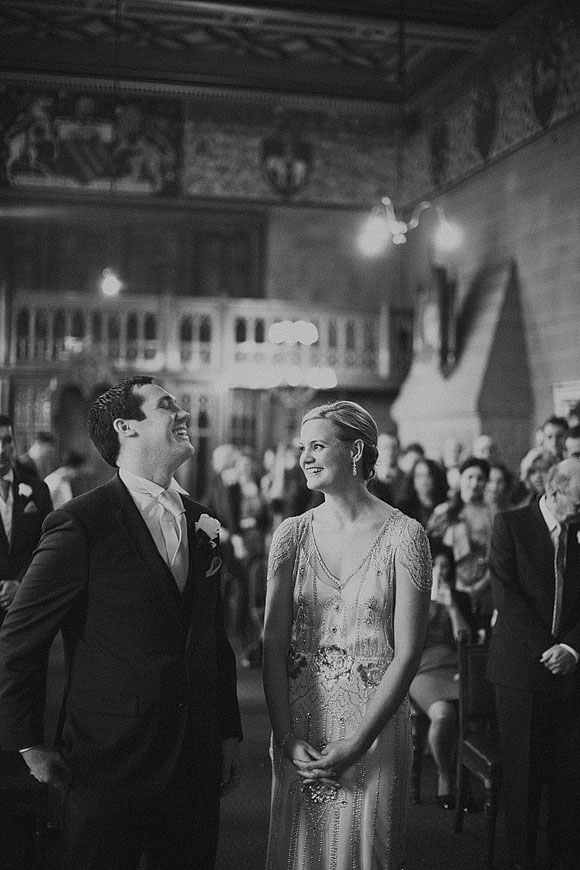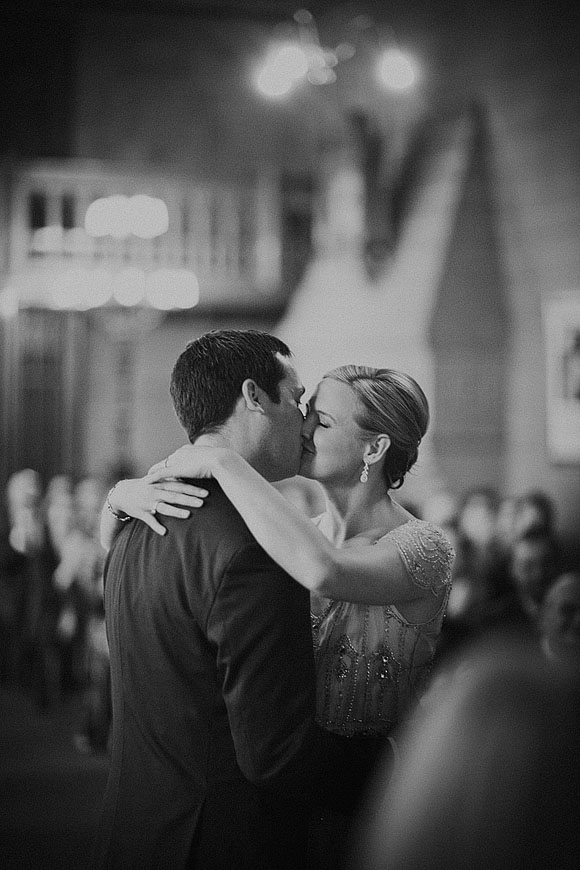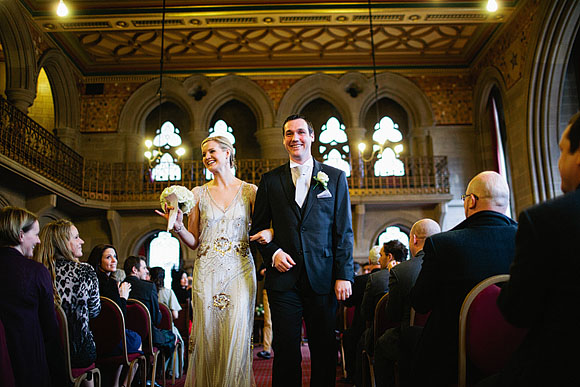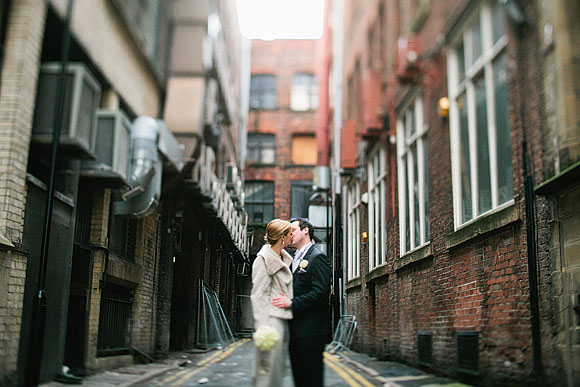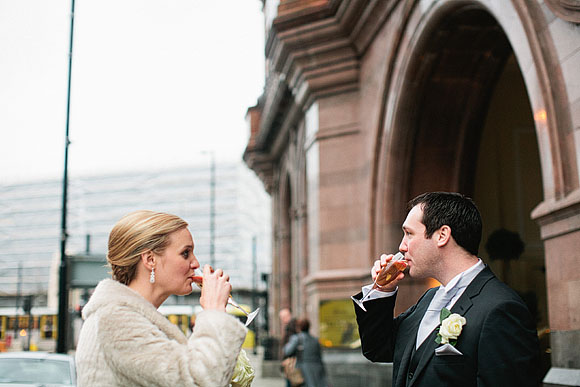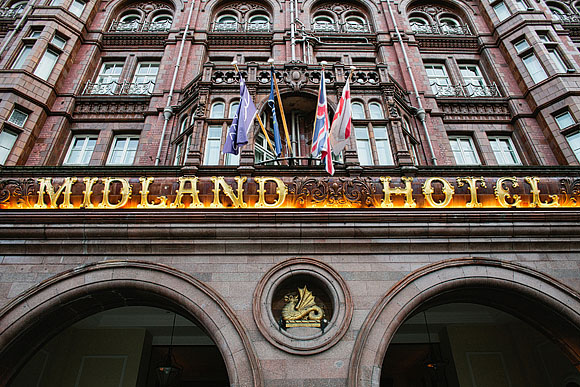 "We danced to Jack Johnson's 'Better Together'.  When Paul and I met nine years ago we listened to this song as we travelled so it seemed fitting to have it a first dance song…"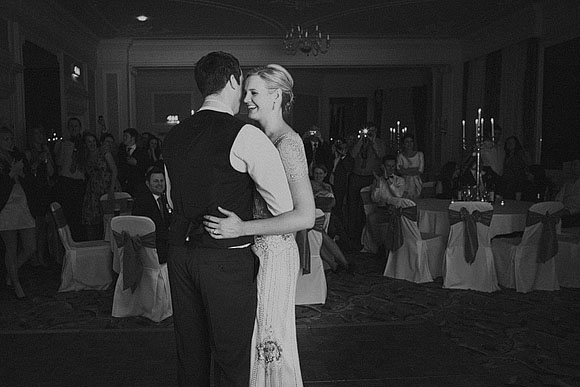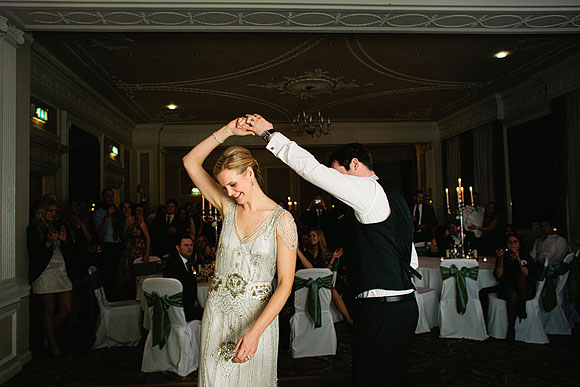 "Ogo was the guitar player and singer – brilliant! He's based in Liverpool. would highly recommend him, you won't be dissapointed…"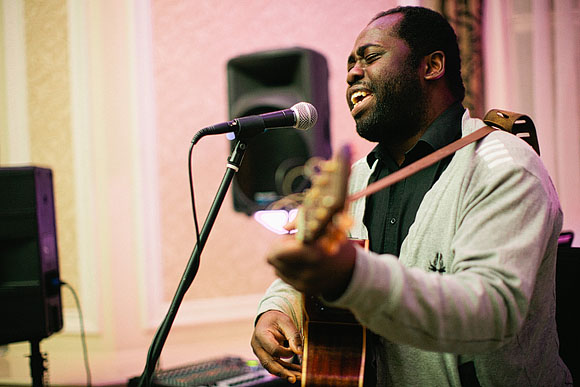 Words of Wedded Wisdom…
"Allow lots of time on the day for speeches as they take much longer than you thought.
Delegate tasks on the wedding day for people to do so that you don't have to worry about details.  A good friend of mine, Orla, has a saying "That which matters the most, should never give way to that which matters the least…" 
Just beautiful understated elegance – thank you so much Charlotte and Paul for sharing your day with my readers.  And huge, huge thanks to the lovely Mrs and Mrs Lawson for so kindy sharing their wonderful photography.  Manchester Brides – look up The Lawsons today will you!?
"As we live in Sydney, we just had to trawl through photographers websites, I looked at so many. I found Laura and Pete and loved their style, capturing the joy of the day. They were wonderful to work with, we felt really comfortable with them and were thrilled with the photos. I can't recommend them enough…"
Fabulous! 😉 Who else might be wearing a Jenny Packham dress on their big day? Are you going for Eden, like Charlotte, or something else. What about a city wedding like this one?

I'd absolutely love to hear your thoughts on this wedding, and your own 🙂
You can see much more from The Lawsons and Jenny Packham here on Love My Dress.
Much love all,
Annabel
♥
Photographers – Lawson Photography
Venue – Manchester Town Hall + The Midland Hotel
Brides dress – Eden by Jenny Packham via Aphrodite Bridal in Knutsford
Brides shoes – Tilly by Rachel Simpson
Brides Accessires – Diademe Earrings from Stephanie Browne + hair slides by Accessorize
Grooms suit & shoes – Hugo Boss
Bridesmaids – Sage green dresses via Coast
Flowers – Barkers the Florist
Cake – Marks & Spencer
Transport - Bradoak of Manchester
Entertaiment – Ogo was the guitar player and singer
Hair & Makeup Artist – Victoria Derome