Good morning beautiful ladies and wonderful gents ;)  I truly hope that you have enjoyed the Laid Bare theme this week, the discussions and topics it has presented for discussion, the giveaways  and all the wonderful photography.
I'm thrilled this morning to be bringing you the latest instalment in my Inspirational Women in Business series, and in keeping with my Laid Bare theme, today's interview is with an award-winning business woman who followed her passion in luxury lingerie design.  She's also a fellow North East business woman so I feel some akinship! She's called Michelle Taylor and  her business Tallulah Love is making huge waves in the industry for its feminine and vintage inspired designs.
Michelle Taylor is offering one Love My Dress reader the chance to win a lingerie set worth £125 from any of the Tallulah Love Lingerie range.  To be in with a chance of winning – please visit the Tallulah Love Luxury Lingerie website, identify your favourite lingerie set, then leave a comment here stating which design you prefer best.  It would be great to also receive your feedback on this interview, brought to you as part of the Inspirational Women in Business series. 
Let's get to know Michelle and find out how she got where she is today…
♥     ♥     ♥
 Who are you and what do you do?
My name is Michelle Taylor and here at Tallulah Love, we design and sell  Luxury Lingerie.
My designs are contemporary with a nod to vintage styling and are known for their attention to detail. I love using unusual colour combinations, high end silks and laces and like to create my own prints.
Image Coypright (c) 2012, NE Business
When did you realise you wanted to run your own business?
I realised I wanted to run my own business when I was working at my previous job as Design Manager at Playboy Intimates. For four years I dreamt about designing my own collection and finally in 2008 I plucked up the courage to finally leave my job and go it alone. I was inspired by a local competition that was looking for entrepreneurs with business ideas and decided to apply.
It was only when I realised that my picture would appear online as part of the contest that it dawned on me that I needed to be let my boss know my plans!! Ha ha!! 🙂
I freelanced for about a year thinking I could save money to launch a branded label. How foolish I was! In hindsight this was very naive of course. Luckily I was told about the 'Design and Creative Fund' that was available for people in the creative sector to set up in business. I was advised to write an in depth business plan with three year projections and with the help of a number of business advisers I managed to secure the loan. This was a great opportunity which aided our fantastic launch in Paris, paid for the creation of the website and helped us buy the initial stock.
Did you have any business experience before setting up your business?
I didn't have any particular business experience before setting up Tallulah Love, apart from working in the trade for 12 years as a designer. I would say that every day I learn something new about being in business but I would say the single most important thing is how you communicate with others.
If you are a people person and are grateful for the help of others and look out for new opportunities then doors will open for you. I have had so much support from people in the area.  I really don't know what I would have done without my advisors. University of Northumbria have been particularly supportive an I am so grateful!
How did you get into the business of designing lingerie?
For my final degree show I created a collection for Wallis that was based on office wear teamed with lingerie influenced separates. I fell into the lingerie business by accident when my friend mentioned there was a job going at Courtaulds lingerie (at the time the main supplier to Marks & Spencer).
I jumped at the chance, went for interview and have never looked back. I received fabulous training which stood me in great stead for the rest of my career. I am so thankful for this opportunity and learnt so much. 
What led you to achieve such immense success in your business?
I have a real passion for lingerie, design and what I do. I see each season as a new challenge and love the fact that the canvas is so small really when designing, and so each time I create a new design I push the boundaries further.
I see success as doing what you love and it means so much to me that people appreciate the attention to detail that goes into Tallulah Love and I think the passion is infectious to anyone involved in the business.
I try to have a very positive outlook on life and think that this helps people believe in you and get behind your brand. I like to constantly push myself and the brand and would say I am very tenacious person.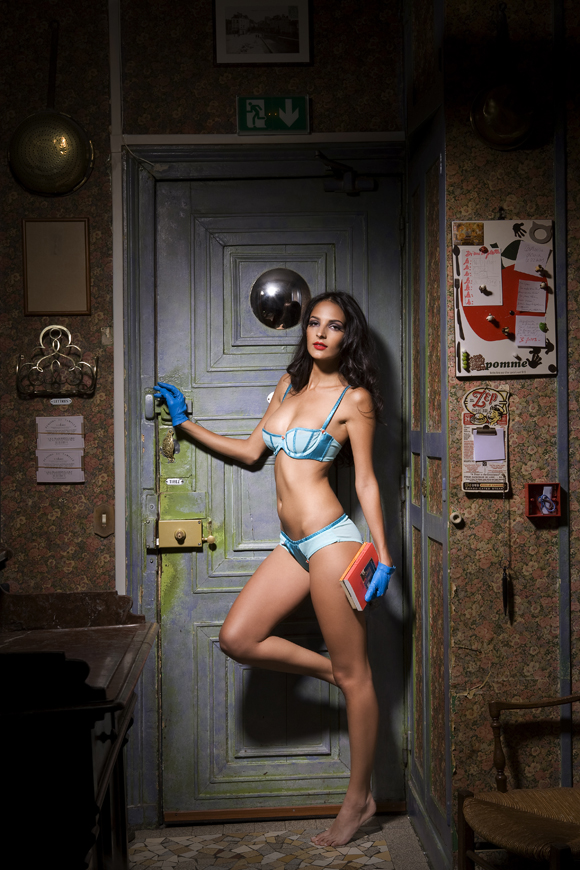 How did you approach setting up your own business?
I did a lot of business planning prior to setting up Tallulah Love and did an awful lot of listening! I like to talk but I also love to learn from others. I had a very clear vision of how I saw Tallulah Love even before I had the name. In fact I just found the original mood board I created when I was in the early stages of developing the brand which included some beautiful imagery of Vargas girls and vintage chocolate box packaging.
What would you say are the essential skills required to run your own business successfully?/Best business advice learned so far?
There are a number of essential skills I would say you need to run your own business. As mentioned previously I think you need to be able to communicate to people at different levels. Honesty, tenacity, drive and ambition are obviously strong character traits that I would say are needed too. I have found the ability to motivate and inspire people is very important as is to admit your weaknesses as well as your strengths. Get people on board that can do the things you can't. It is no secret that I'm not a great fan of spread sheets !!!
Your ultimate top 3-5 tips for any woman looking to take a leap of faith and set up her own business?
1. Keep the day job until you are making enough to live on or save enough to keep you going for at least six months: (or have a reliable part time role in place that will support you for this length of time).
2. Do your research into the chosen area. Attend networking events. Join entrepreneurial support groups such as the Entrepreneurs Forum 'If We Can You Can group'
3. Surround yourself with successful people that can help support you. Ask questions and listen to advisors… BUT please trust yourself and always stay true to your own vision. Experts know their field but they don't know 'YOUR' vision.
4. What is/are your biggest business lesson/s learned so far?
5. My biggest business lessons have been to keep on top of your accounts from the beginning and to have systems in place that can kick in when you start to grow the business.
Any obstacles or limitations you have had to overcome, particularly being a woman in business?
I don't see any limitations from being a woman in business. There have been the odd occasion where it may have been a male dominated environment (particularly in the Export sector and at certain awards ceremonies) however I don't feel that this has held me back in any way. I don't believe in limitations.
There have been some major obstacles on my journey, these mainly being financial limitations and cash flow however as the business matures I am learning better strategies that can help us ride the storm through the tough times. One of these being open to lecturing and teaching opportunities in colleges and Universities which sits with my goal to inspire young creative's in the industry.
What tips do you have for balancing work/personal and family time?
I must say I am not the best at balancing my work and home life as Tallulah ( the naughty lady) has embedded herself into my life in a big way over the past two years. However I have learnt the hard way after being quite poorly last year from over working and so now I try and spend most of my weekends with my boyfriend/friends and family.
I think being a creative makes it difficult to switch off completely. I realised that unless you are fully nourished and overflowing with love and energy you can't give your best to your business and so we owe it to ourselves to spend time with the people we love.  After all, my brand is built on love so I need to practice what I preach!
What/who inspires you/how do you stay inspired?
I am very much inspired by other people who run their own businesses and admire anyone who has taken the plunge.  Daily, I am surprised to hear stories of great adversity and strength.
Creatively I am inspired by Caravaggio the great painter, films such as The Notebook, old architecture that I see on my travels and really old postcards, poems, vintage detailing, interiors and strange things such as botanical drawings!
I love the colours that Designers Guild use. I stay inspired by getting out and about as much as I can. I often go into Universities and colleges and find the students so inspiring too.
What are your career highlights to date?
I loved working at Playboy and creating vintage inspired pieces using the 1950's bunny girl imagery. I got to travel all over the world and designed the swimsuit that Holly Madison wore in the Nickelback video Rockstar.
Launching Tallulah Love in Paris and being thrilled to be named 'no 1 to see' at the Salon international de la lingerie. This was my dream come true and I still get goosebumps thinking about it!!
Being featured in Vogue magazine last year on their Valentine's wish list was a major highlight for me as a designer.
We have also been very lucky to have been been nominated for various business awards and won them including Face of Entrepreneurship, UKTI'S Passport to Export award for success in Export, North East Women Entrepreneur award for Best New Business and we have just found out we are shortlisted for Best Newcomer at the North East Business awards! It is so lovely to be acknowledged and it's great for our team moral.
Books/magazines you would recommend?
I would recommend The Secret
which explains the Law of Attraction a principle I use daily. Using gratitude and love within your day as a daily habit really help make a difference. LOVE this book!!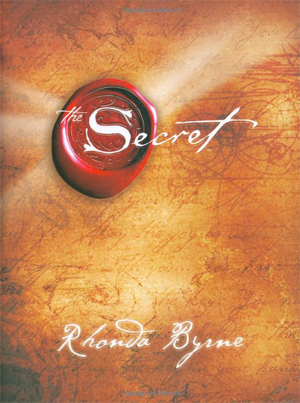 Rules of Life

and Rules of Wealth are also a good reads. I read constantly and continually try and learn and expand my mind spiritually and business wise.
Magazine wise I wish I could buy more and do feel slightly out of touch, I like Italian and French Vogue and of course love Lingerie Buyer and Lingerie Insight for up to date news on the industry.
Music you are listening to now?
I love at the moment Emeli Sande and her song Next To Me as I am such an old romantic fool!! Ha ha. I tweeted her just this week and she tweeted me back so I like her even more now! I also love Noel Gallagher's High Flying Birds, The Stone Roses and Rolling Stones too…
Your favourite lingerie design?
My favourite piece is the Carousel Darling bra because I love the colours that are used and the hint of lime/lemon against the nude silk.
Final Thoughts?
 I just would love this opportunity to thank the people that have helped me so far on this journey. There have been so many special people who have given their time for free to help Tallulah Love get where we have so far and I am absolutely indebted to them. You know who you are! We are very honoured to be asked to share our story by Annabel and would like to thank you for reading.
♥     ♥     ♥
Thank you so very much for taking the time to share our story with my readers.
Michelle Taylor is offering one Love My Dress reader the chance to win a lingerie set worth £125 from any of the Tallulah Love Luxury Lingerie range . 
To be in with a chance of winning – please visit the Tallulah Love Luxury Lingerie website , identify your favourite lingerie set, then leave a comment here stating which design you prefer best.   It would be great to also receive your feedback on this interview, brought to you as part of the Insprirational Women in Business series.
Love and good luck ladies 🙂
Much love,
Annabel
♥